What is Voyager Token (VGX)?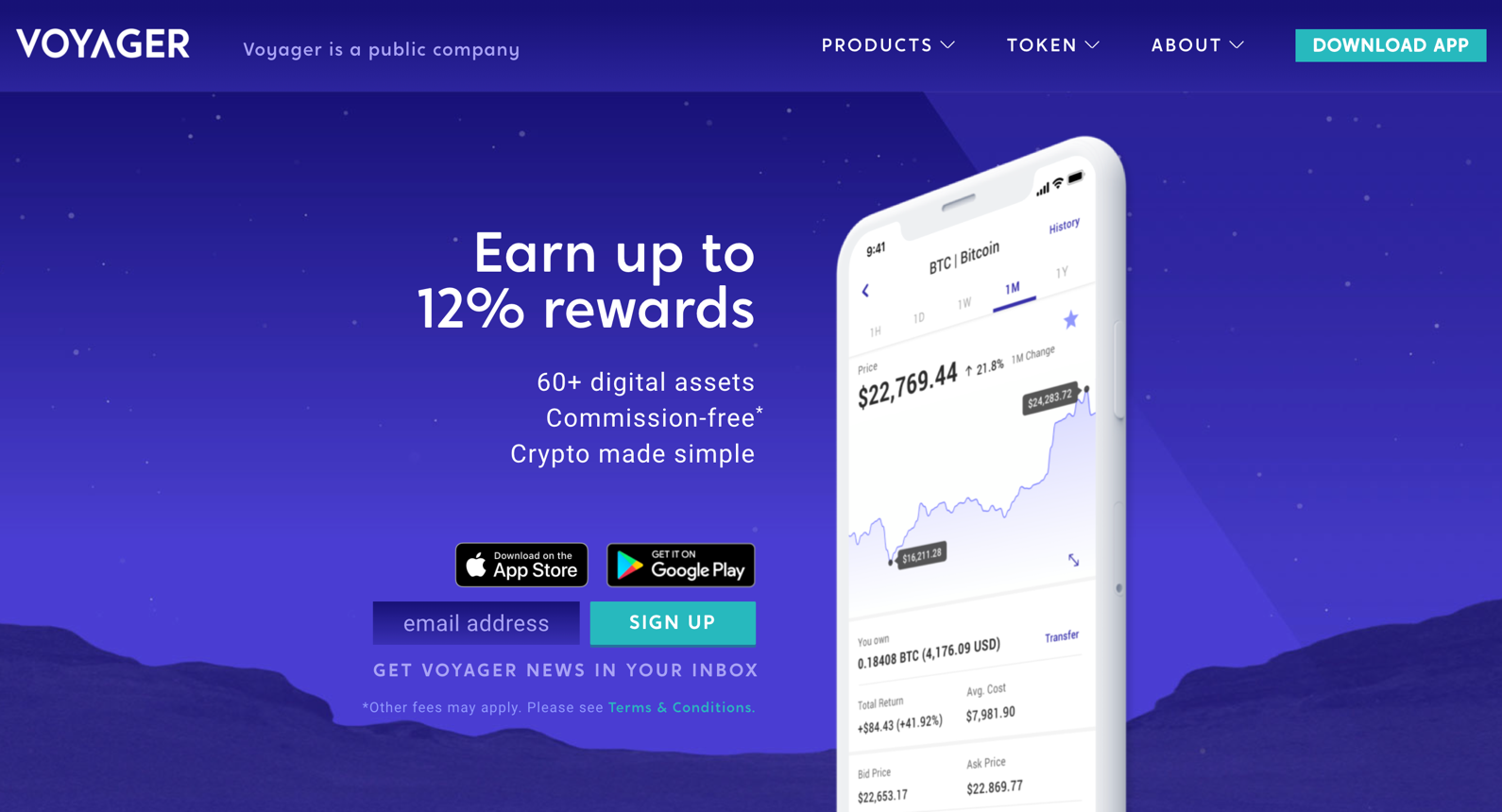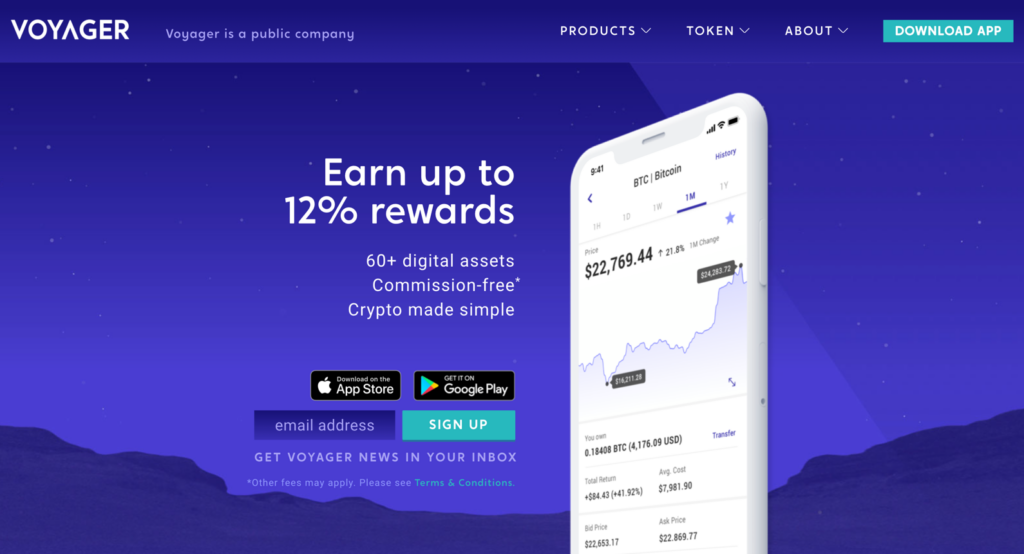 The Voyager Token (VGX) is the native utility token for Voyager, a mobile app-based cryptocurrency broker from America providing commission-free trading in over 60 digital currency assets. Launched in 2018, the brand is now a publicly-listed company on the Toronto Stock Exchange under the ticker symbol VOYG.
Voyager serves retail and institutional investors with lightning-quick execution for buying and selling their offered range of cryptocurrencies. You can trade BTC and a whole bunch of altcoins like DOGE, AAVE, ADA, ATOM, DASH, and many more.
The broker claims to use 'smart order routing' technology, which takes advantage of disparities in listed prices from exchanges. In short, this mechanism ensures the broker offers the best prices with the best spreads and liquidity.
The VGX token offers multiple incentives for clients. As a holder, you fall under a loyalty program with different reward levels for certain activities.
With at least 500 VGX, users can earn a 7% yearly return in staking, up to 1.5% back in rewards trading other crypto, and more. CoinMarketCap ranks VGX #100 for most traded cryptocurrencies currently with a value of $2.59, with the market capitalization of $720,074,154.04.
This article will cover if Voyager is worth exploring from an investing perspective and VGX coin price prediction analysis.
Is Voyager Token a good investment?
In an unregulated space like cryptocurrencies, Voyager is one of the few crypto brokers which is publicly listed. This quality provides much-needed transparency, particularly for investors who are more cautious about this industry.
Voyager is about bridging the gap between traditional finance and cryptocurrencies. The platform solves numerous problems.
For starters, instead of complex trading on a web browser, everything is done on an easy-to-use mobile app allowing for other functions like staking and earning rewards. Another issue Voyager rectifies is the thin liquidity in digital currencies compared to other financial instruments.
The platform acts as an aggregator of sorts as it connects to multiple exchanges to quickly fill orders and find the best execution.
Should I buy Voyager Token today: Crypto technical analysis for VGX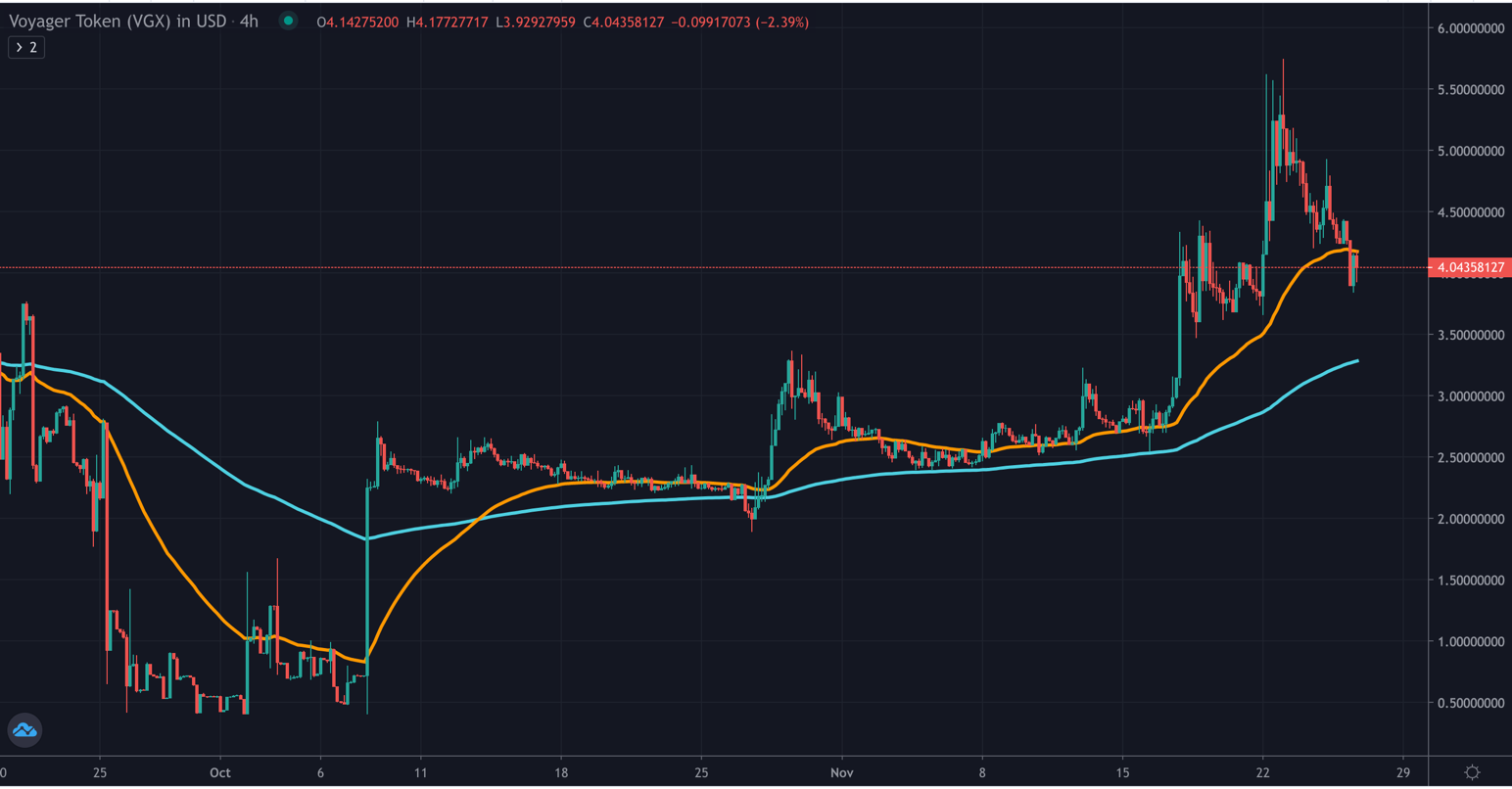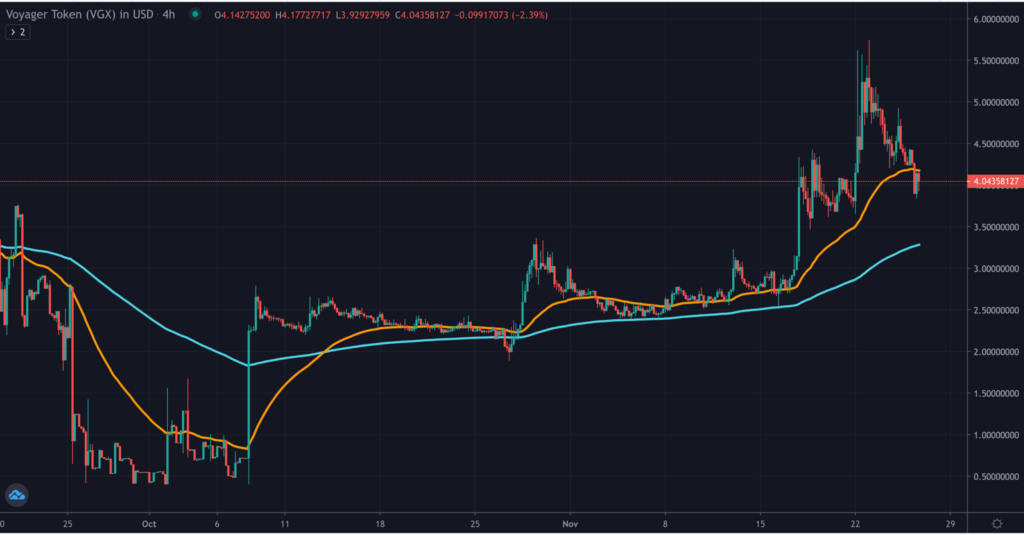 Overall, it's not the best time to buy VGX today. However, the bias is neutral rather than overly bearish. We'll use a straightforward 50 and 200-day moving average crossover system for our technical analysis.
The objective is for EMA 50 (orange) to cross over EMA 200 (blue) and for the market to trade above the two moving averages. Although the price is EMA 200, it has just dipped below EMA 50. Fortunately, VGX price prediction forecasts for the future are more optimistic.
Will VGX coin price hit $10 in a year?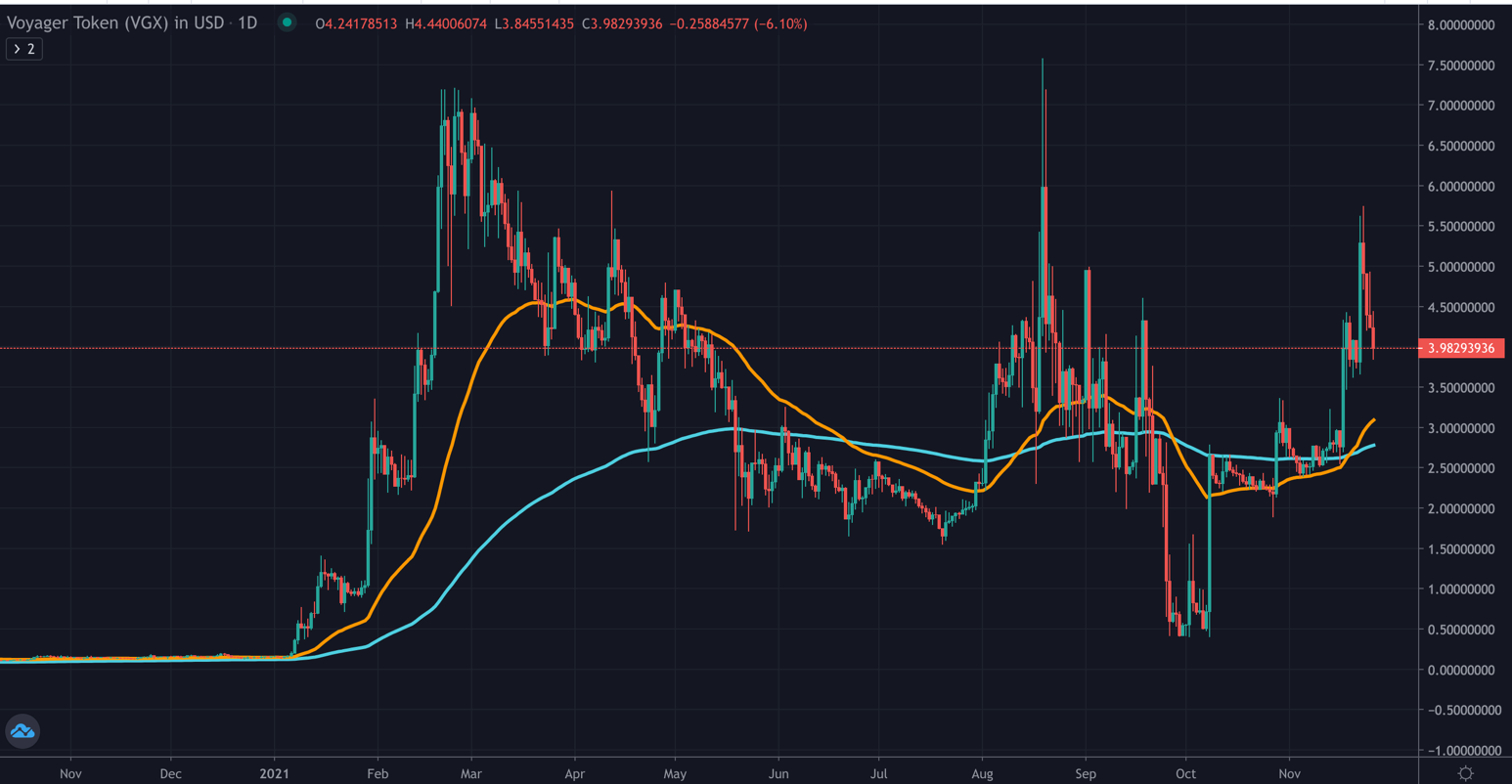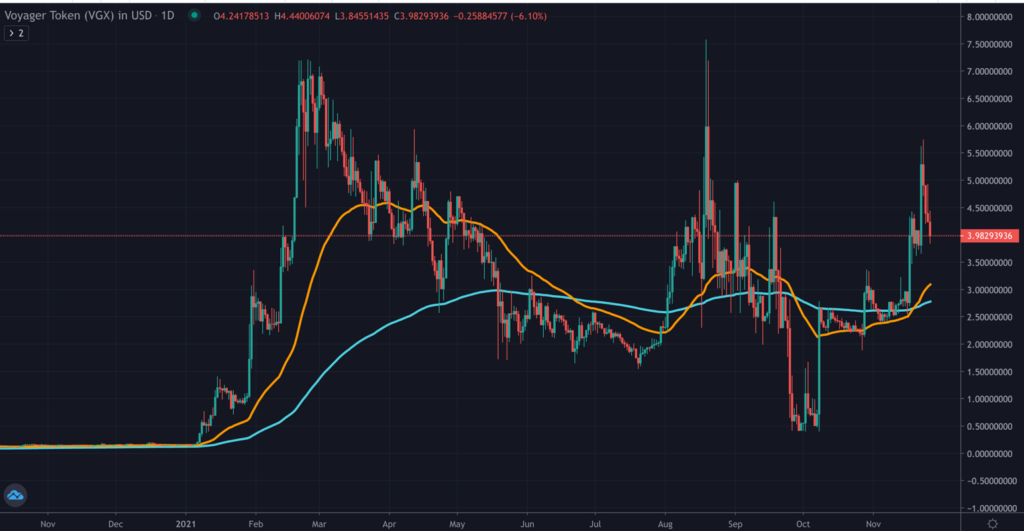 It's worth mentioning VGX last hit an all-time high of $10 in January 2018, and the price reached its second-highest price (after over three years) of $7.58 in August 2021. Investors would be hoping for the market to revisit the $10 mark after such a long time.
Let's first consider it would take a 150% increase for VGX to be worth $10. The market's performance over the last year suggests this rise is feasible within the next year. However, for a more algorithm-based forecast, let's consult Wallet Investor.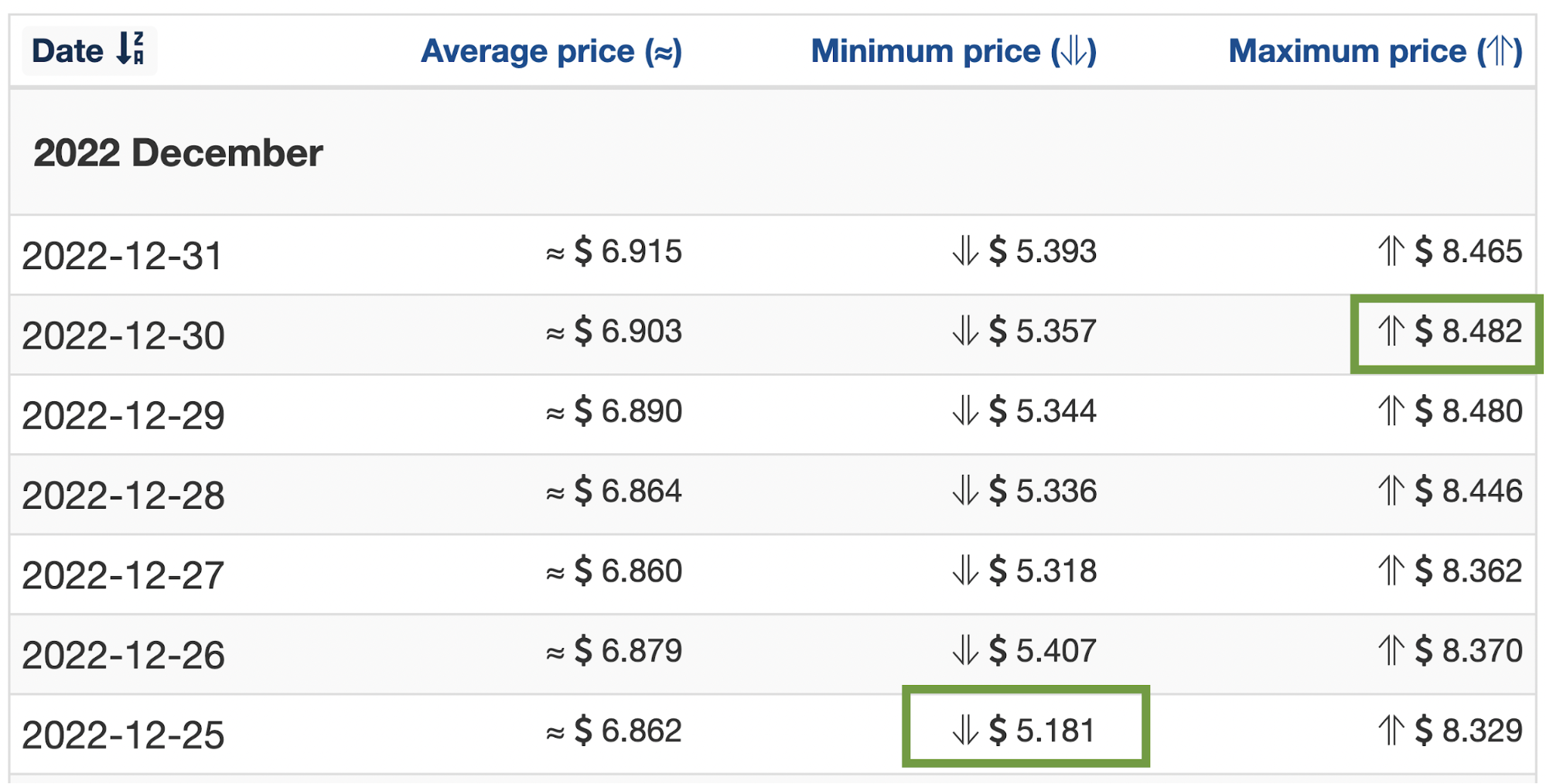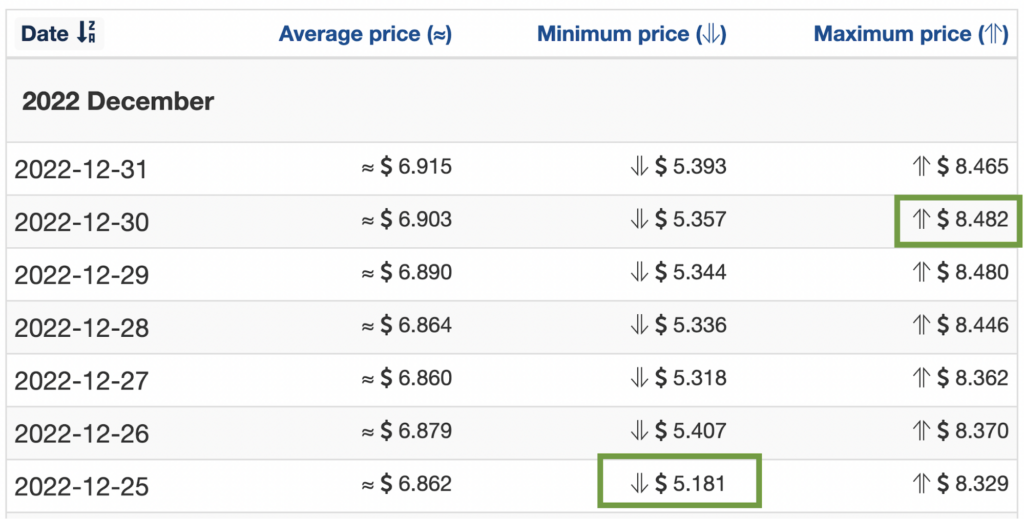 The site estimates minimum and maximum prices of $5.18 and $8.48, respectively, within the next year. Digitalcoinprice suggests an average of $6.50 in the same period. Based on these findings, it seems unlikely for VGX to hit $10.
What is VGX price prediction for 2025?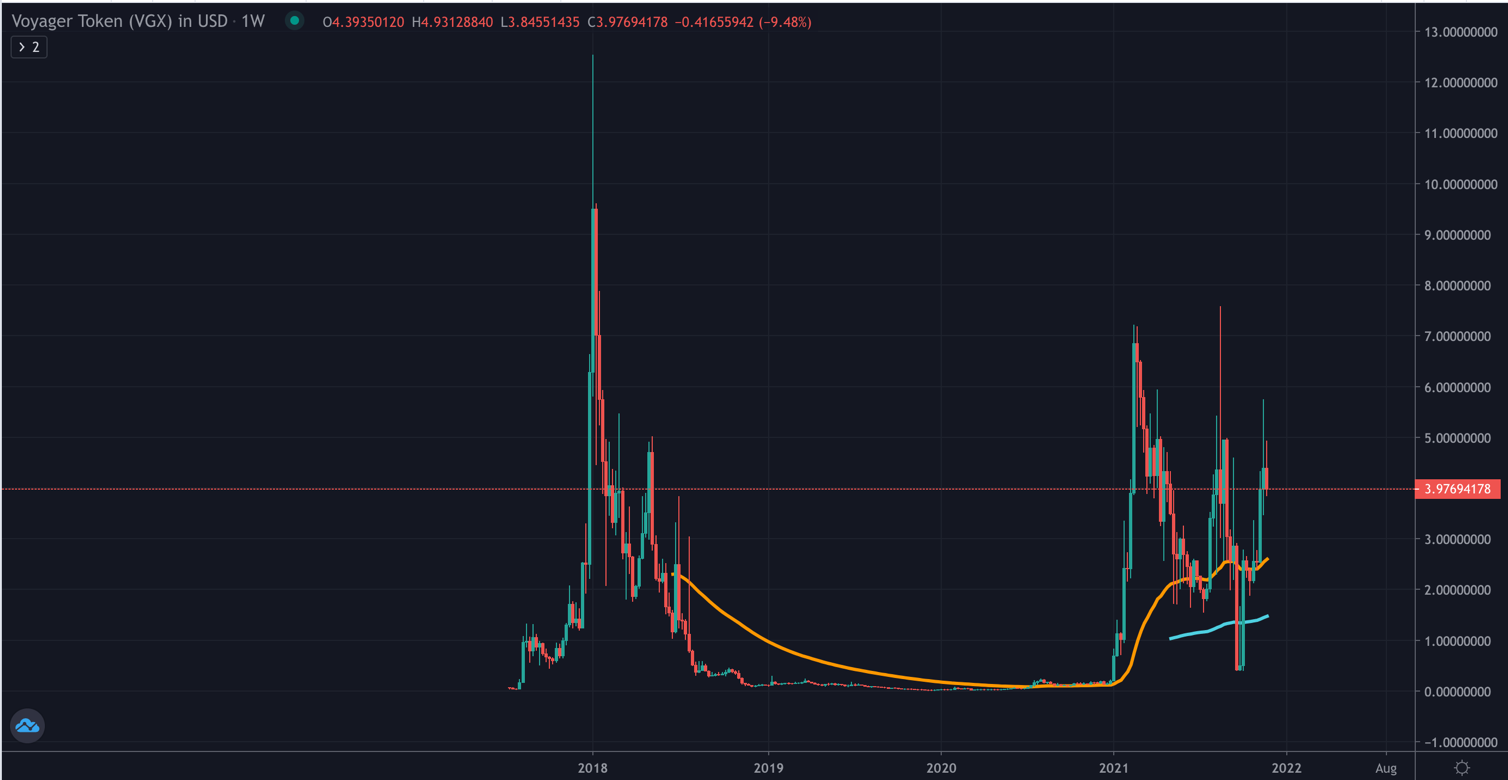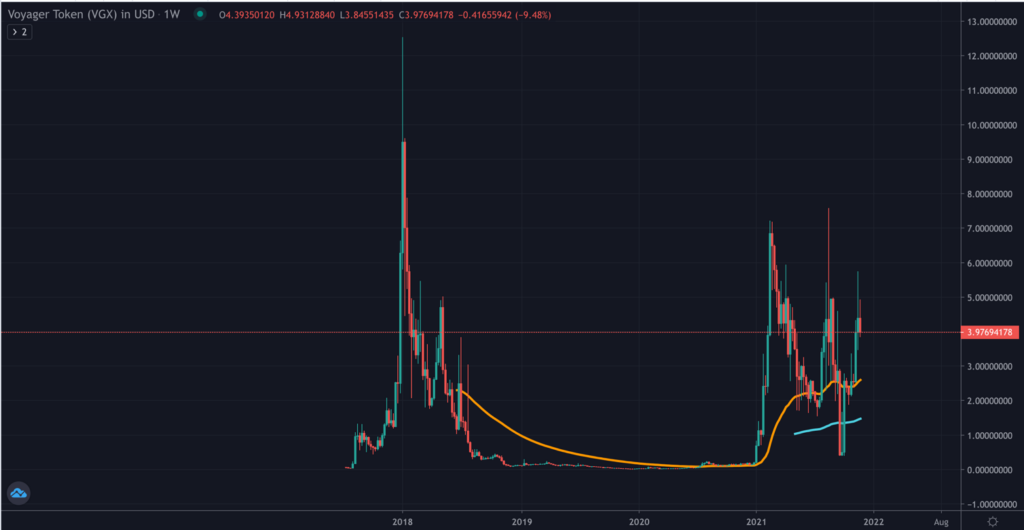 Overall, most prediction analysis does suggest a prosperous future for Voyager. Their business model is simple to understand, and they serve an identifiable need for traders in the industry. Let's look into the best and worst-case scenarios for VGX in 2025.
Best-case scenario
Wallet Investor approximates VGX to be valued at the minimum and maximum prices of $9.77 and $12.91, respectively. These would represent gains in the 2-3.5X range, which wouldn't be out of the question over the next three years.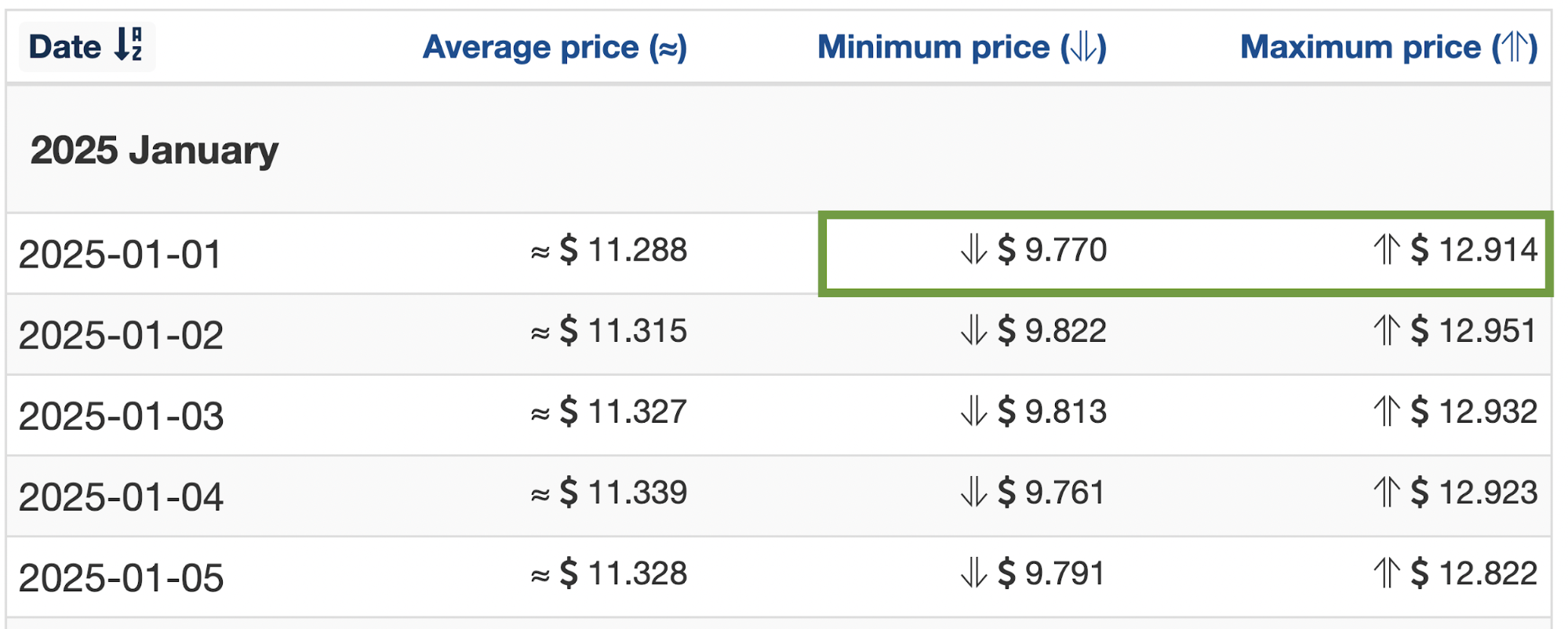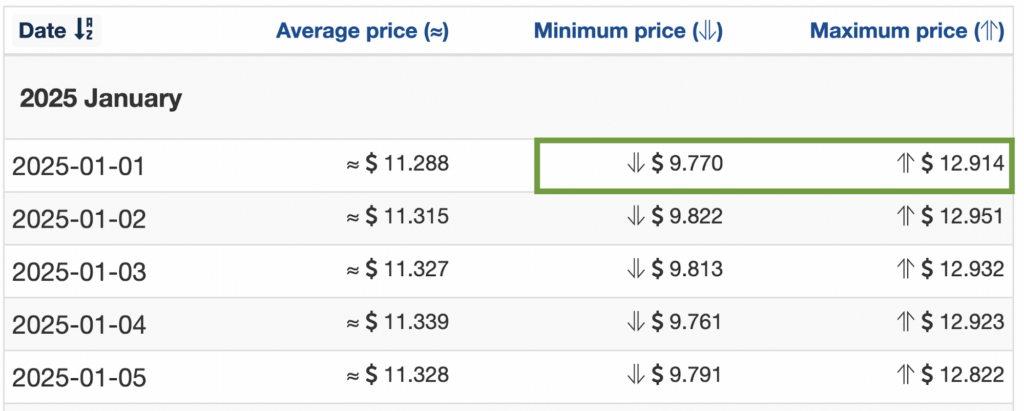 Worst-case scenario
The downsides of investing in VGX are pretty much the same as with any cryptocurrency. We've seen projects that were climbing the CoinMarketCap charts eventually crumble in value for years for numerous reasons, such as rough competition from other coins or loss of investor faith.
Similar things could occur with Voyager. Let's also consider that a crypto bear market can happen at any time, consequently affecting VGX's price. Therefore, investors should tread with caution and allocate only money they are willing to lose.
The best way to buy VGX
There are two primary methods of buying VGX. Firstly, you can use the numerous cryptocurrency exchanges available like Binance, Coinbase, Gate.io, etc. Alternatively, if you decide to become a Voyager client, you can also purchase VGX via their mobile app.