Binance is arguably one of the biggest and most used platforms for cryptocurrency trading. Founded in China in 2017 as a brainchild of Changpeng Zhao and Yi He, who previously worked at OKCoin, it has grown to become a hub for crypto operations.
While the company behind the exchange had its headquarters in China, regulatory crackdown and strict rules forced it to relocate its base. Currently, the exchange maintains offices in Japan and Taiwan, with headquarters in crypto-friendly Malta.
Operating as a crypto-to-crypto exchange, it has added support to more than 500 coins that people can trade. In addition to high-flying names such as Bitcoin, Ethereum, Litecoin, and Dogecoin, one can also trade BNB, the exchange native coins.
In order to trade the wide array of virtual currencies that the exchange supports, there are several steps one must follow.
How to start trading
Open an account
As is the case with trading the forex or the stock market, opening an account with the exchange is the first step to dealing with cryptocurrencies. The process is straightforward as one only needs to visit the main page and click on the registration portal.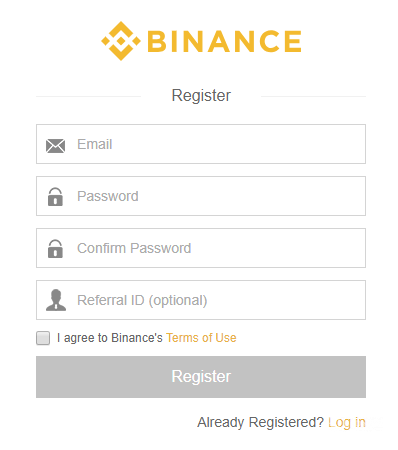 A proper registration page will appear, requiring one to enter an email address and password. A verification code will be sent to the email for confirmation. Registration would be complete upon entering the code sent on the official web page.
As part of the know-your-customer policy, the platform also requires new customers to prove their identity and address. The review process of the information can take up to 10 days.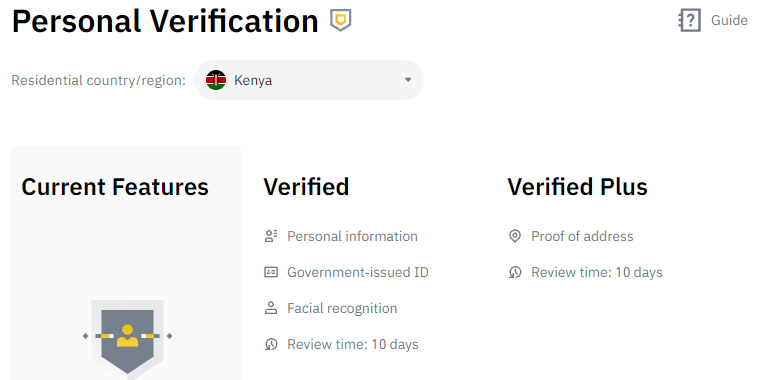 The registration process is only complete upon securing the account by setting up the 2FA, which adds an added layer of security, thus ensuring no one can access it.
Funding Binance account
Now that an account is opened and verified, funding is essential to be able to buy and sell cryptocurrencies on the exchange. Binance allows people to fund their accounts using fiat currencies of up to 50 different currencies.
Deposits can be made via bank transfer or debit/credit card. Upon depositing fiat, one should be able to purchase cryptocurrencies on the platform to start trading.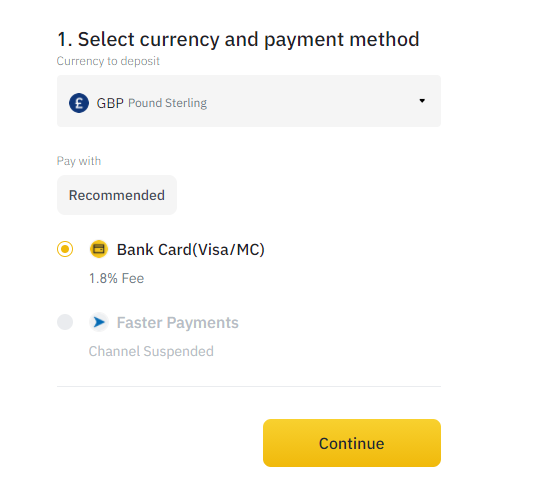 In addition, one can deposit crypto on the exchange in a process that can be complex when compared to a fiat deposit. If you wish to transfer Bitcoin into the exchange, simply copy your Binance wallet address and paste it into the platform you are withdrawing from, i.e., Coinbase or wallet.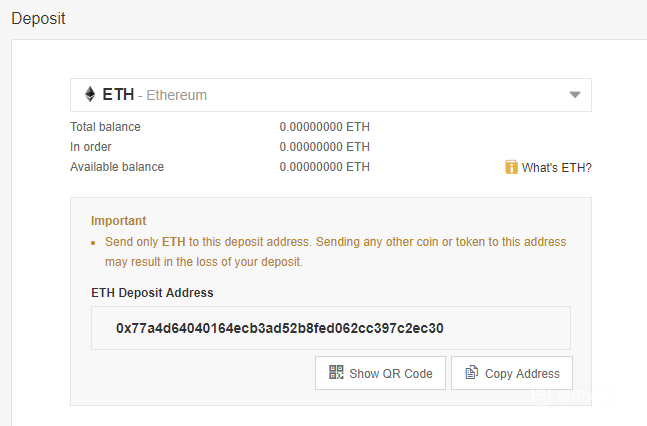 Select the amount of cryptocurrency you wish to transfer, say Bitcoin or Ethereum. After which, you will be prompted to select the protocol, be it BTC, ERC20, or others on the platform. The protocol must be labeled for the wallet address.
Once you hit the withdrawal button, the withdrawal will be completed, and the crypto deposits will appear in the crypto wallet.
Trading on Binance
Once the account is funded, one can begin trading the various crypto pairs on offer. In the exchange, there are two platforms, Basic and Advanced. For beginners, it is advised to begin with the basic platform as it comes with a simple layout that is easy to understand. The platform also comes with important information for making buy and sell orders.
The basic trading setup can be accessed by clicking the Exchange taskbar and selecting Basic.


Here one needs to select a crypto pair from a pool of hundreds of options. For instance, Bitcoin can be traded with more than 100 different coins.
In Binance exchange, one can place three kinds of order trades:
Limit orders: In this case, one is allowed to set the maximum price they are willing to pay for a Buy order or the minimum price they will pay in case of a Sell order.
Market Orders: With this order, one is able to open buy or sell trades at the current market price.
Stop-limit order: With this order type, one can buy or sell a crypto pair once the price has reached a certain price. Experienced traders mostly use the order.
Once you have selected the market order, you will be able to choose the amount to trade if you are happy with the price.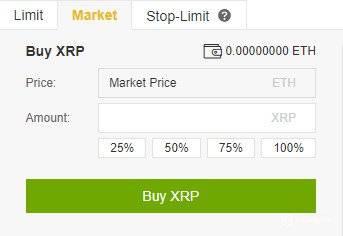 The advanced trading setup offers access to all price charts and market data that one needs to make complex trades.
Binance trading fees
Binance stands out on charging some of the lowest trading fees that are capped at 0.1% of each purchase or sell order. The trading fees can be reduced by as much as 50% of traders use the native coin to pay for them.
Additionally, it does not charge any fees on deposits as it is a cryptocurrency exchange only. Withdrawal fees vary depending on the virtual currency one is withdrawing. For instance, Ethereum withdrawal fees can be 0.01ETH while Ripple can be 0.25XRP
How is Binance regulated?
The exchange can provide investment services in some countries on securing regulatory approval. For instance, it is regulated by the Financial Conduct Authority after complying with set out requirements in the UK.
While Binance is allowed to operate in the US, it remains banned in a few states. Some of the states in which the exchange is inaccessible include Connecticut, Hawaii, Idaho, Louisiana, New York, Texas, and Vermont.
Additionally, certain features available in several countries may be missed for US investors as part of the regulatory scrutiny. In addition, the exchange remains banned in Malaysia, Italy, Thailand, Japan, and Germany.
The cryptocurrency exchange has already confirmed it will stop offering some products in Singapore after regulators in the country said it is in breach of the country's payments services. The exchange ceases Singapore dollar trading pairs and payment options and removes its app from Singapore iOS and Google Play store.
Bottom line
Binance offers some of the best and cost-effective ways of trading cryptocurrencies. Account opening is straightforward, and it's possible to make fiat and crypto deposits. The exchange caters to the needs of novice and experienced traders with basic and advanced trading platforms. Its trading fees are some of the lowest and vary depending on the crypto one is trading.