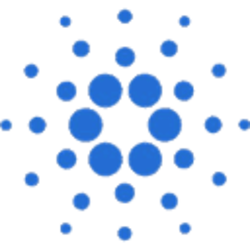 Cardano (ADA)
Price
What is Cardano (ADA)?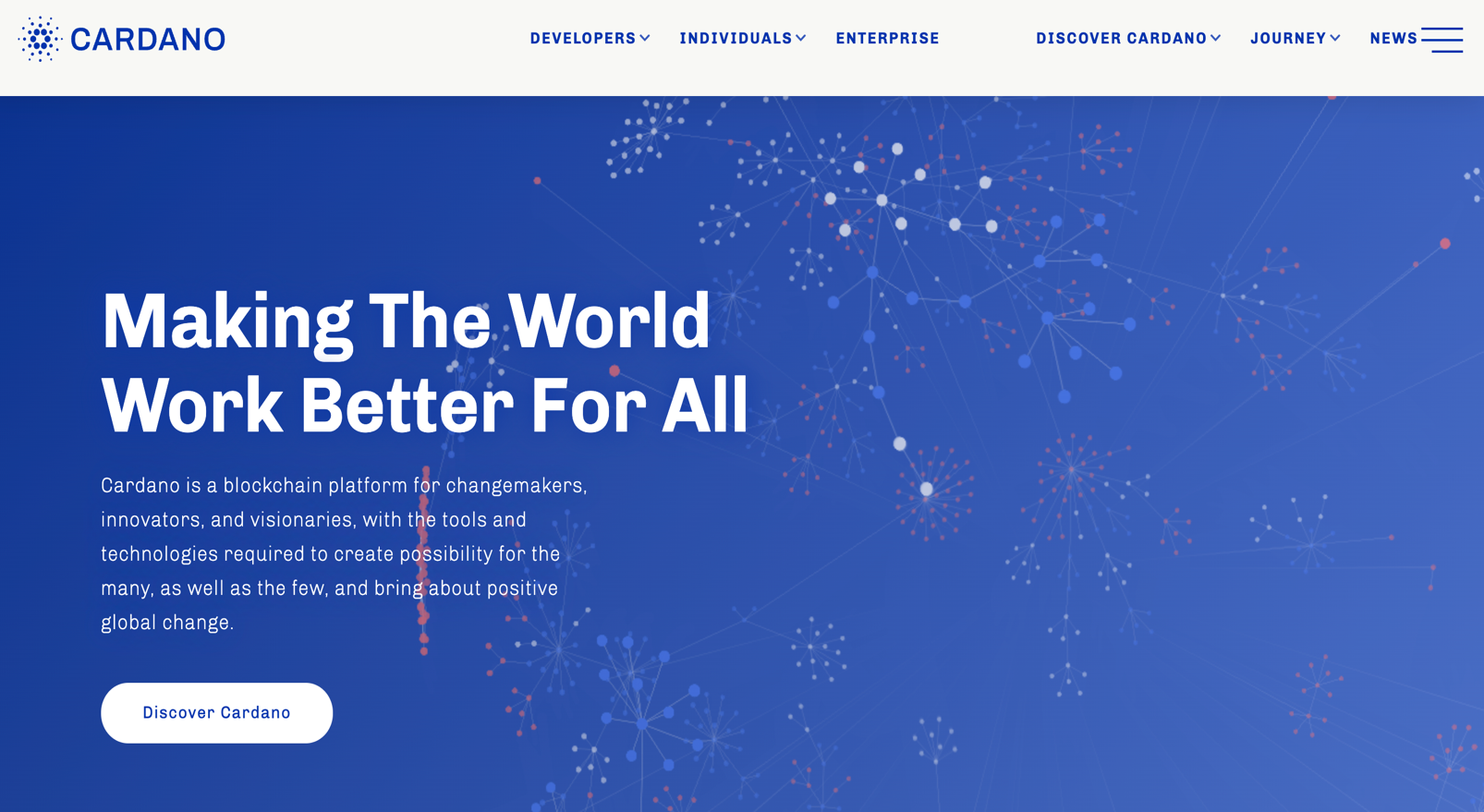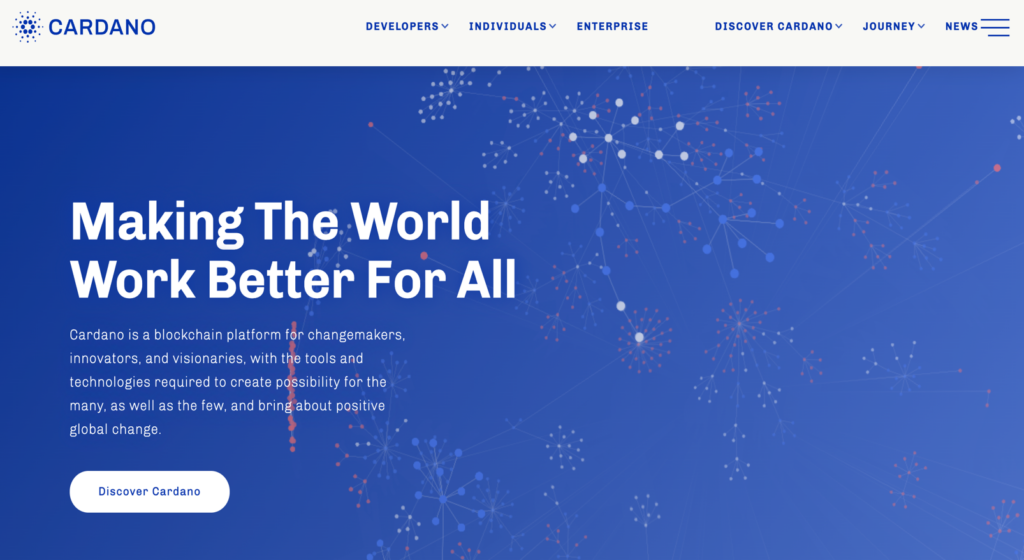 Cardano is one of the prominent proof-of-stake blockchains dubbed by some as the 'Ethereum killer.' The project was named after Gerolamo Cardano, a 1500s Italian polymath.
Cardano touts itself as a third-generation open-source distributed ledger, rectifying some of the biggest hurdles within cryptocurrencies, such as lack of scalability, high energy consumption, and the inability to interoperate with other blockchains.
Like Ethereum, Cardano offers smart contracts and decentralized application building, recently added, long-awaited features to the platform. Interestingly, Cardano was initially founded by Charles Hoskinson, one of Ethereum's co-founders.
The American developer came up with the concept of Cardano as early as 2015 through peer-reviewed research, an ethos he continues today to improve the network. After a $63 million ICO (initial coin offering), Cardano publicly launched in September 2017.
Cardano's utility currency is ADA, named after the 19th-century mathematician Ada Lovelace. ADA serves numerous uses such as staking, 'fuelling' transactions, and other participative purposes.
Cardano has enjoyed an incredible year, increasing by 931% since the start of 2021. This stellar performance has seen the coin gradually climb up the CoinMarketCap rankings as it's presently the sixth-largest blockchain in the world.
At the time of writing, one ADA is worth $1.87. Let's explore if this project is a worthwhile investment and Cardano's future price predictions.
Is Cardano a good investment?
Despite facing criticism over its lack of scalability and still being a work-in-progress, Cardano might still be a good investment. Two more phases (Basho and Voltaire) in its five-stage roadmap are left before Cardano reaches what should be considered a complete product.
Each time a new long-awaited phase is introduced, price behaves positively for investors. Ultimately, any potential investment in Cardano is a firm belief in the future of third-generation blockchains.
These projects have more ambitious goals of confirming thousands of transactions per second, low costs, application-building, and allowing for blockchain interoperability. Compared to cryptocurrencies like Bitcoin, which only fulfill one purpose, Cardano is more versatile.
Moreover, another interesting aspect about ADA is its limited supply of 45 billion, with 74% or about 33.1 billion presently in circulation. The supply and demand of any cryptocurrency are influential in price, and it's a quality giving a coin scarcity. Of course, with scarcity, investors hope more demand will follow, consequently increasing the value.
Should I buy Cardano today: Crypto technical analysis for ADA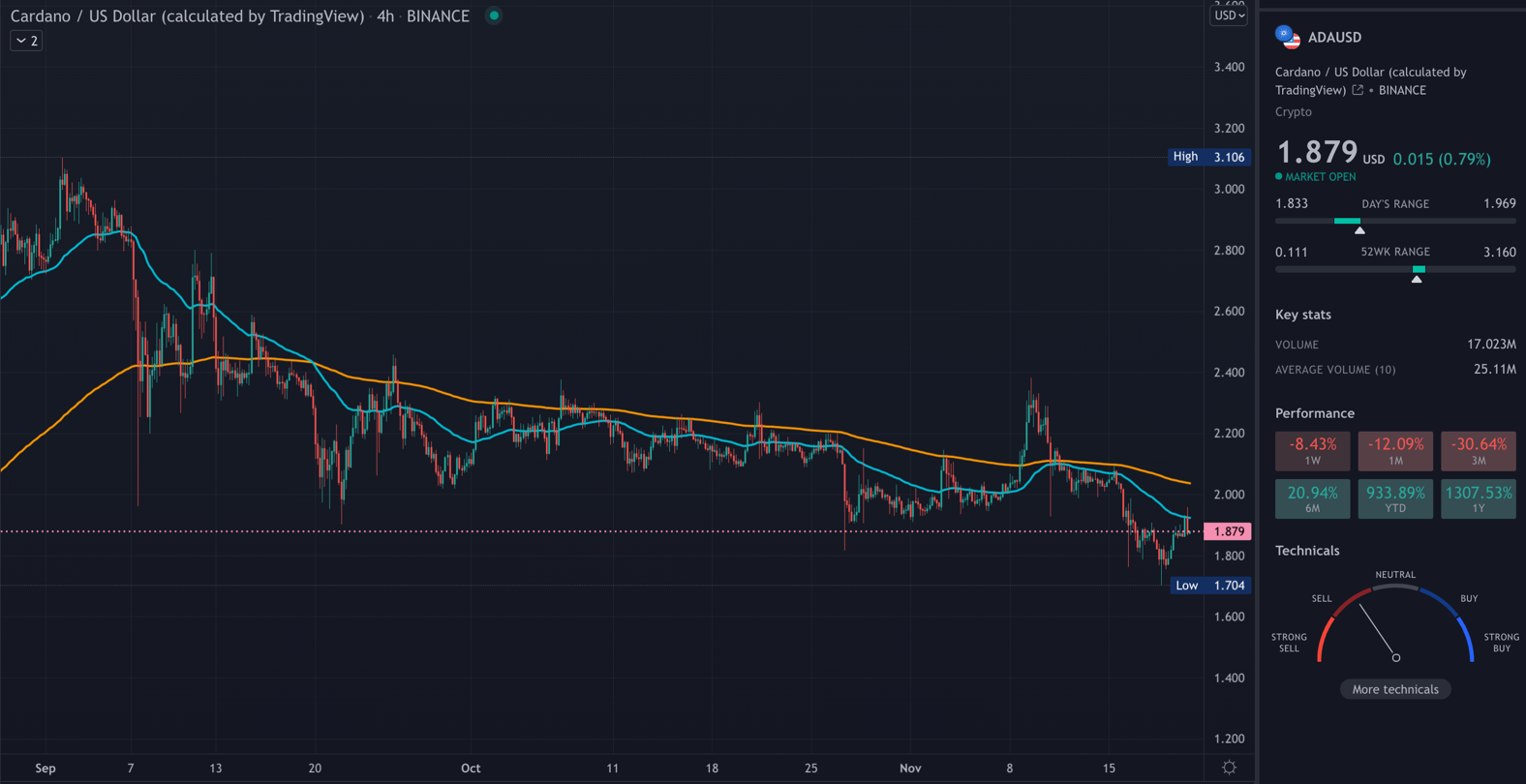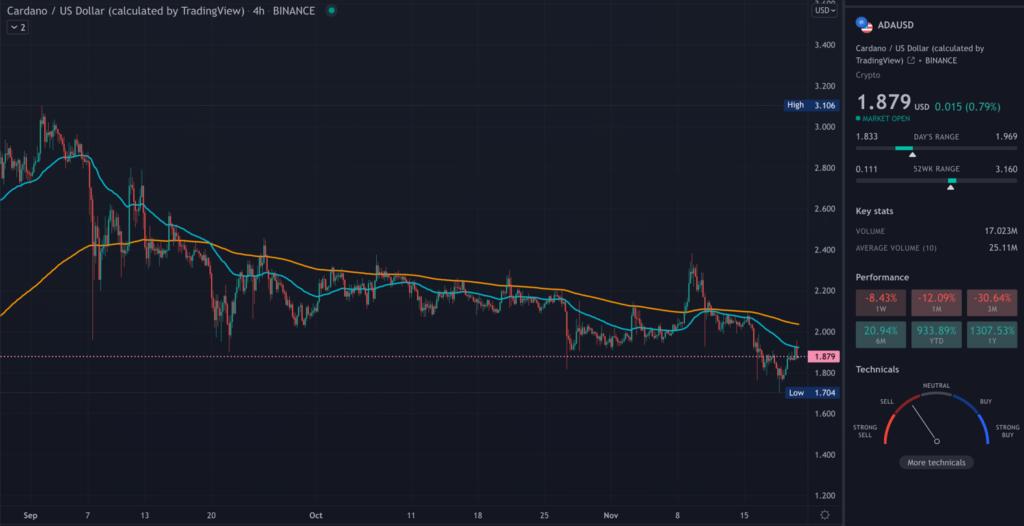 Despite reaching an all-time high of $3.10 in September 2021, ADA's price has fallen by about 40% since then. This is quite characteristic of the crypto market. Hence, the present bias for ADA is bearish, and we can observe some technical analysis for confirmation.
We'll use a simple moving average crossover strategy consisting of the 50 (blue) and 200 (orange) periods. The 50 should cross above the 200 to signal a new trend. Furthermore, the price should be trading above both moving averages to confirm the entry trigger.
Worst case scenario
As is evident from the chart above, ADA doesn't meet either criterion of the moving averages, suggesting it's not a good time to buy the coin. Yet, Cardano future price forecasts paint a positive picture for the long term.
In the third decade of November 2021, it is struggling above the $1.879. If the downtrend that started on November 9th, 2021, continues through the year 2022, the coin price can hit the $1.704 floor.
Best case scenario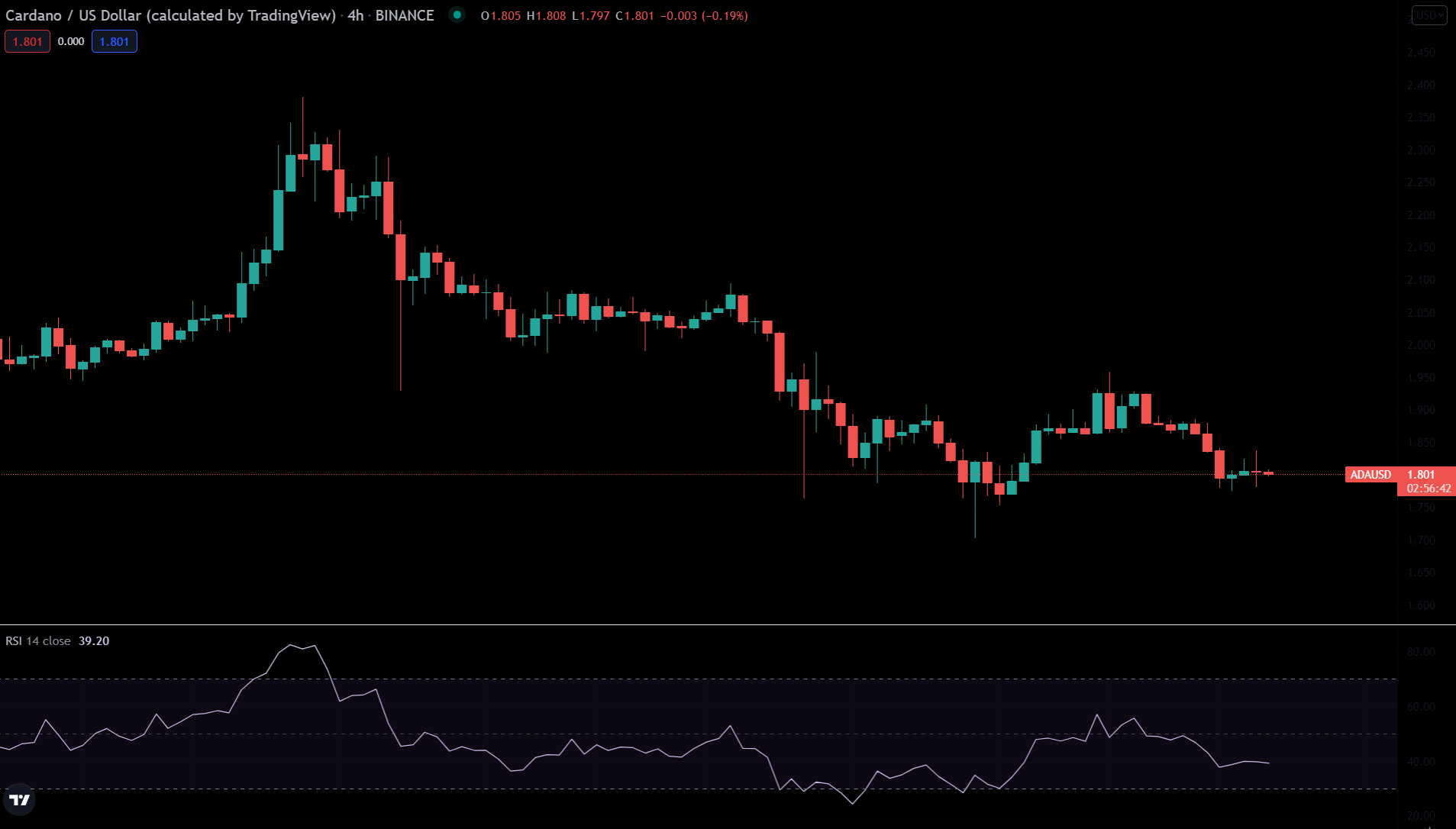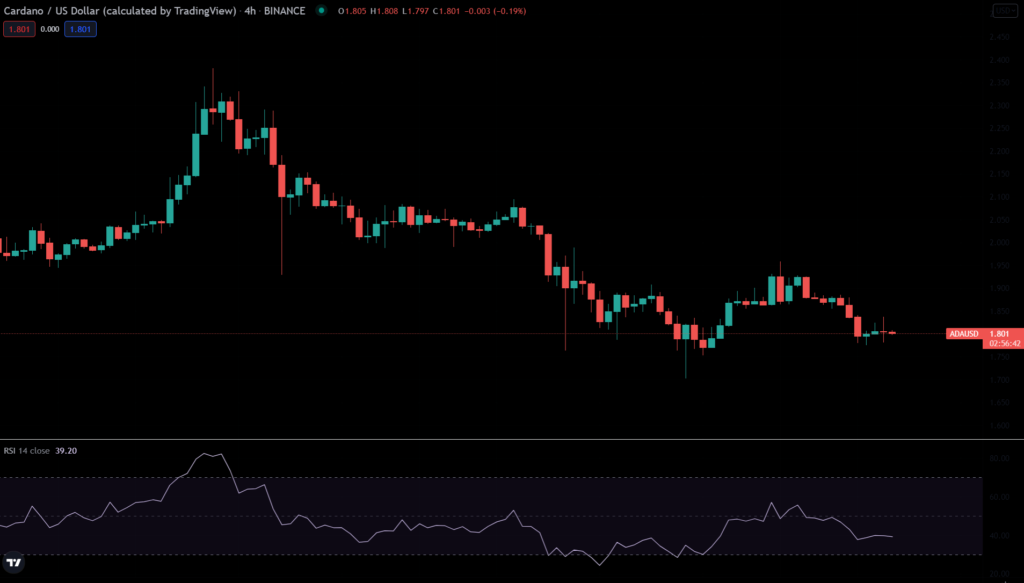 The Relative Strength Index has been below the 50 level ever since November 9, 2021, confirming that the token is underbought and, hence, has a considerable growth potential at the end of 2021 and in 2022 as the investors' interest in the ESG cons is unlikely to subside any time soon.
This scenario will mean that the coin is likely to hit the $2.4 level in the first quarter of 2022 and surpass its all-time high of $3.104 that it enjoyed back in September 2021.
Will ADA coin price hit $5 in a year?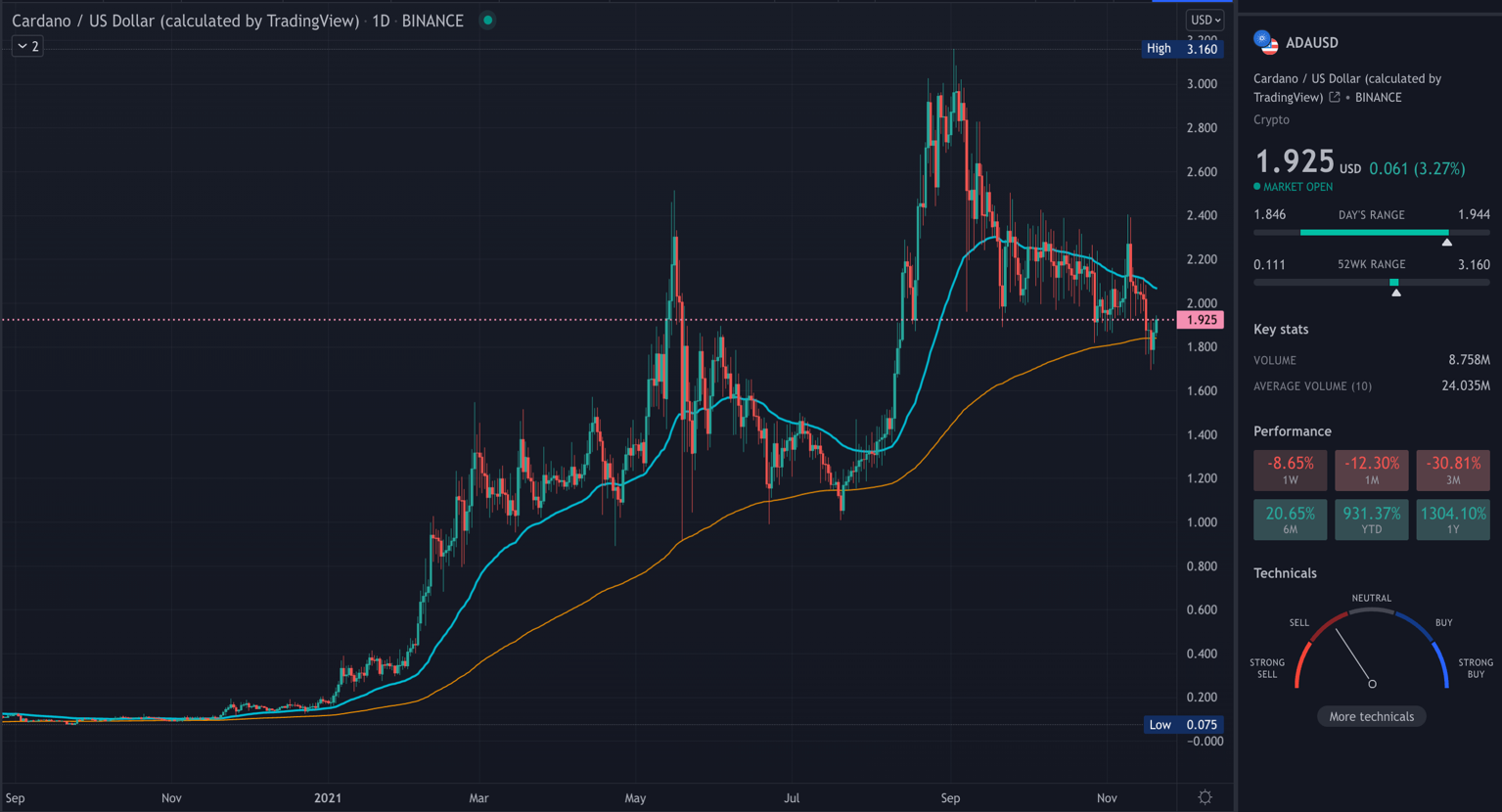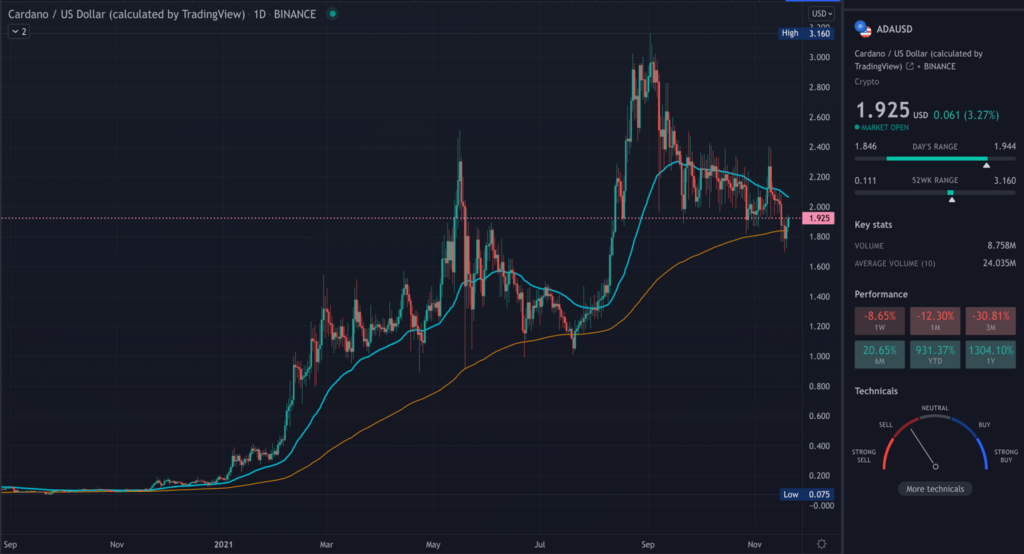 It's only natural to assume the next target for Cardano is $5. A year is a fair amount of time to judge whether the price could reach this point. It would take a 167% increase in value for ADA to be worth $5.
If the market only performed a fraction of its excellent performance this year, this gain is quite feasible. The other advantage is ADA's price has retraced considerably, making it a potentially good time to 'buy the dip,' which may be the impetus for an eventual rally.
Let's observe algorithm-based forecasts from Wallet Investor, a reliable prediction site for cryptocurrencies.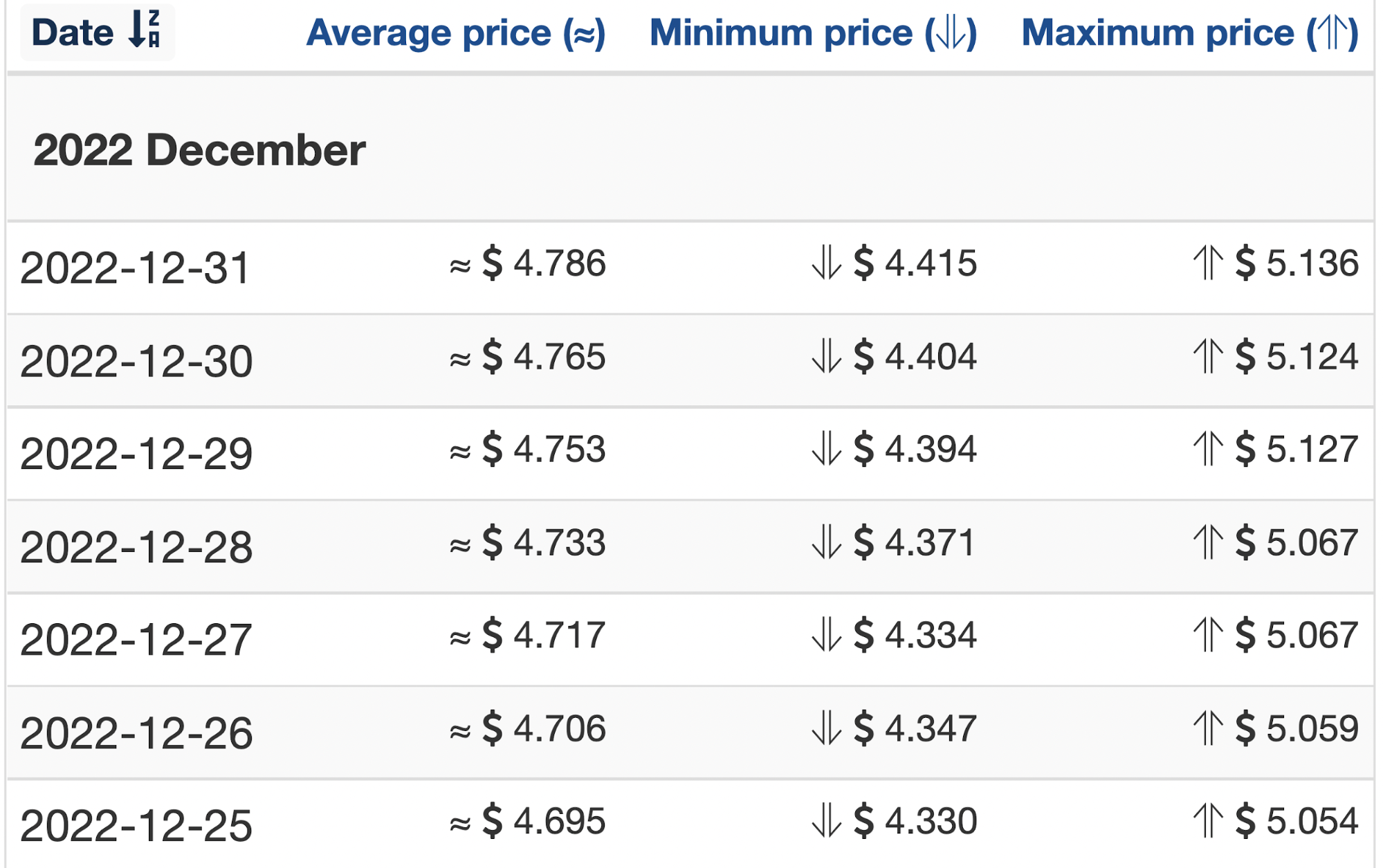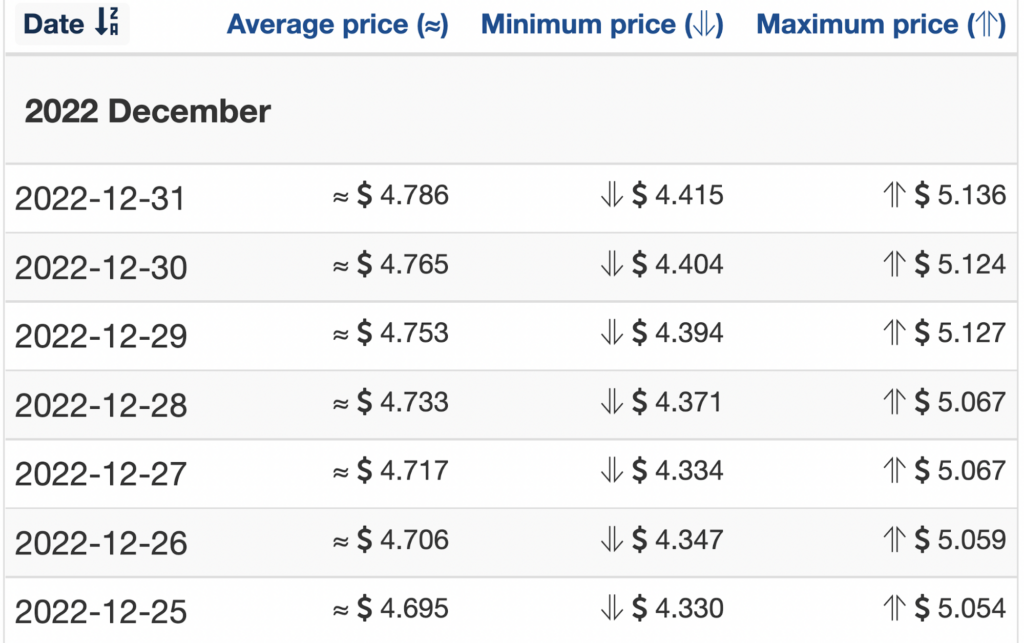 The site estimates ADA should cross the $5 target towards the end of 2022. Now we'll explore Cardano's future price analysis for 2025.
What is Cardano's price prediction for 2025?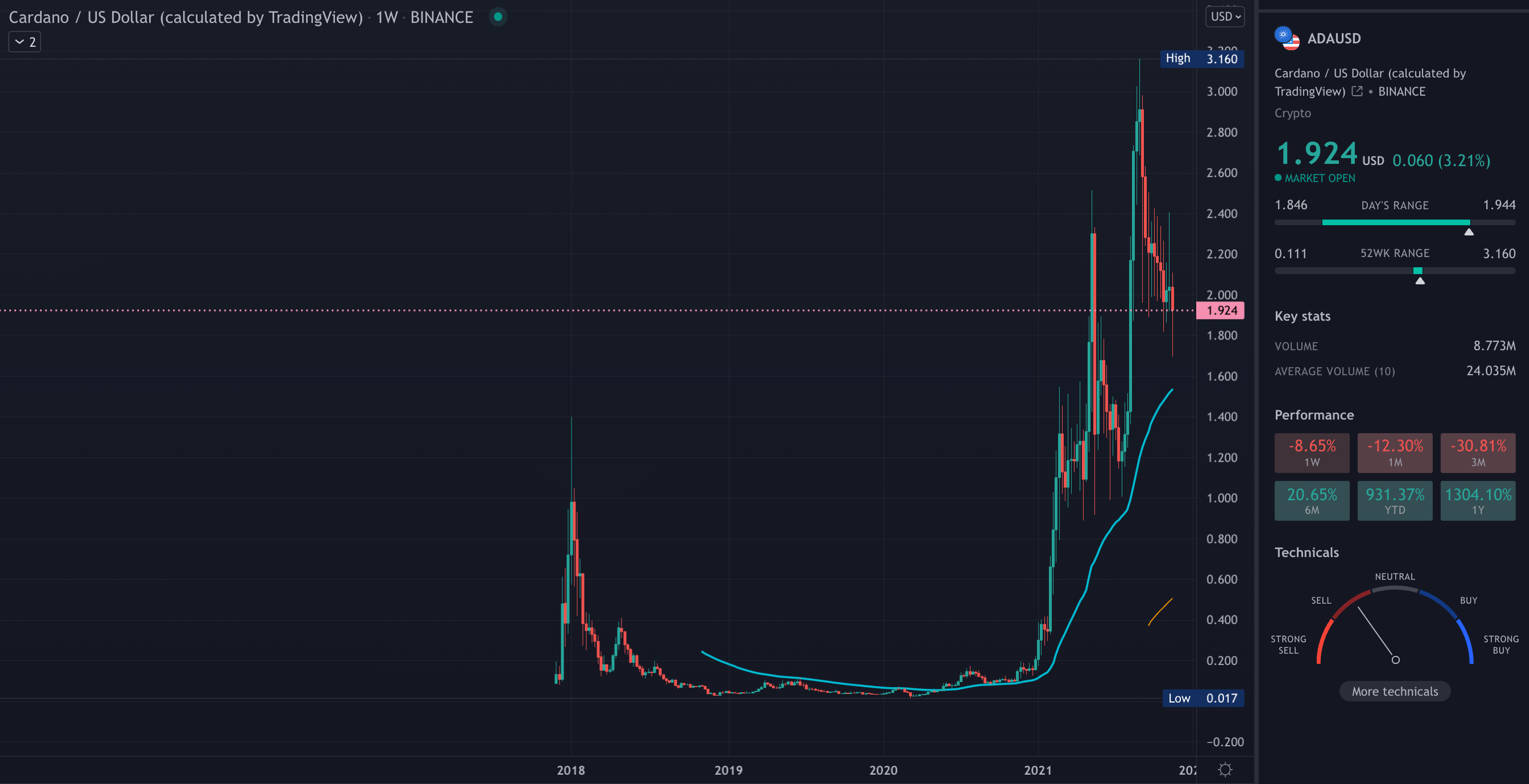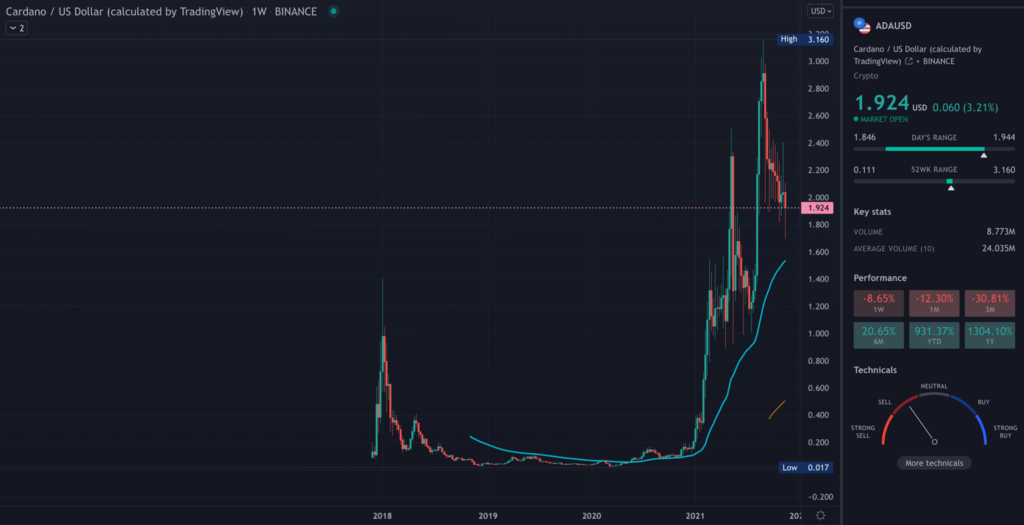 Despite being a cryptocurrency still in its infancy, Cardano might be a strong bet for investors if it remains competitive. For 2025, Wallet Investor predicts ADA should be worth anywhere from $7.86 to $10.66.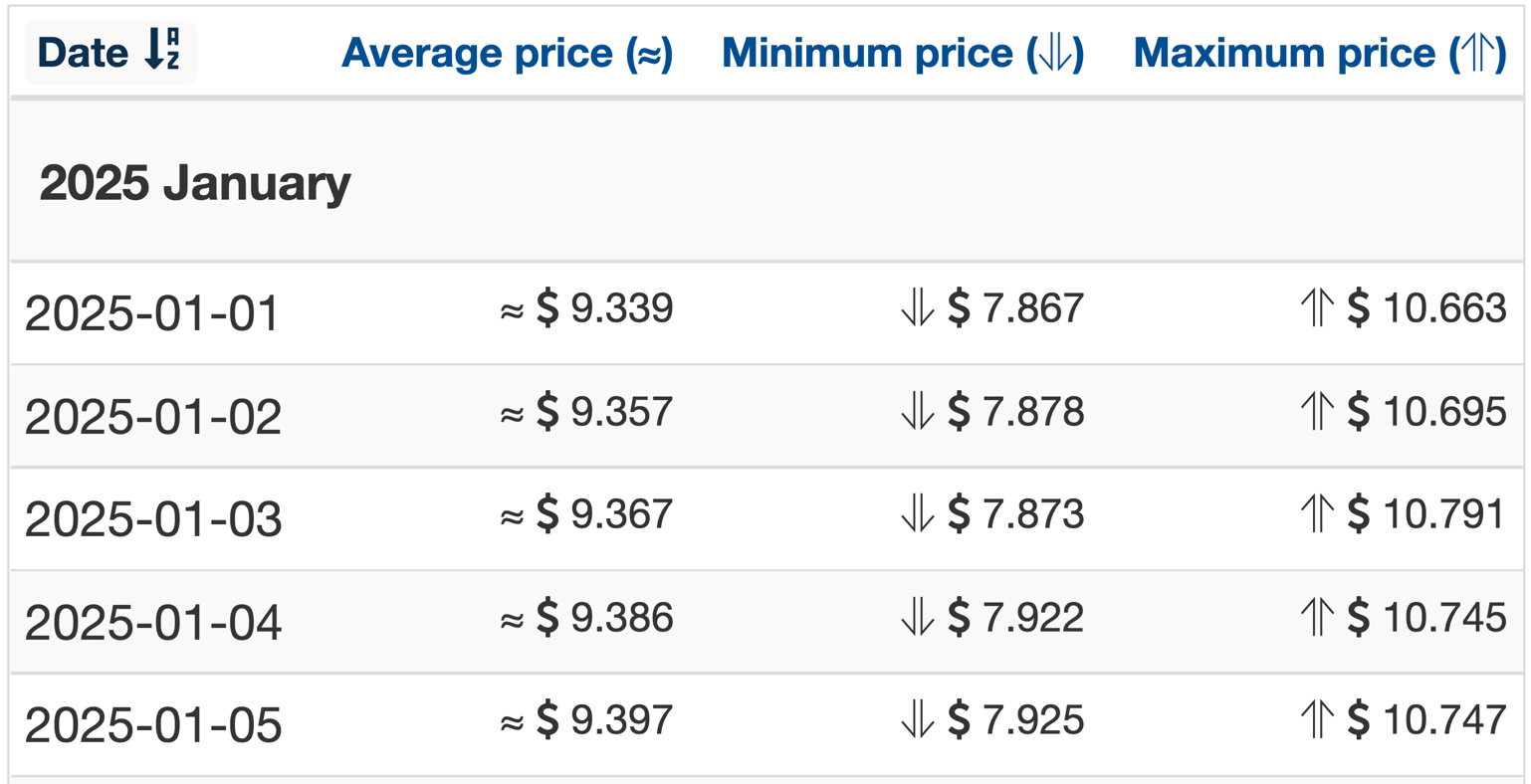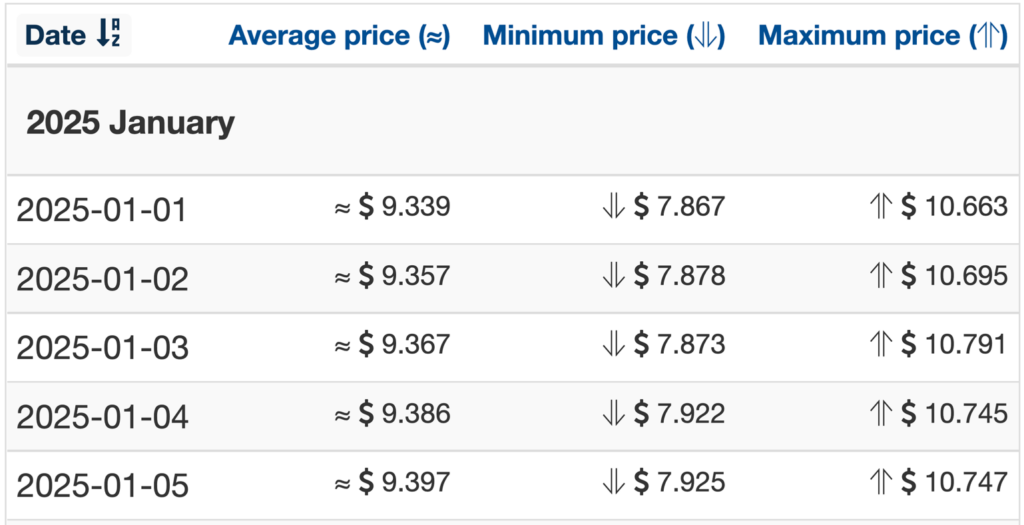 Of course, this idea represents the best-case scenario if the overall crypto market grows steadily year on year. Investors shouldn't rule out the worst-case scenario since the crypto market could, at any time, move into bearish territory for several years as it did for 2018-19.
Hence, it's paramount for anyone to perform thorough due diligence and appreciate the risks involved.
The best way to buy ADA
As a massively popular cryptocurrency, you can buy ADA from several big-name exchanges like Coinbase, Binance, KuCoin, Huobi, and many others.