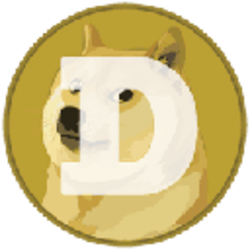 Dogecoin (DOGE)
Price
What is Dogecoin (DOGE)?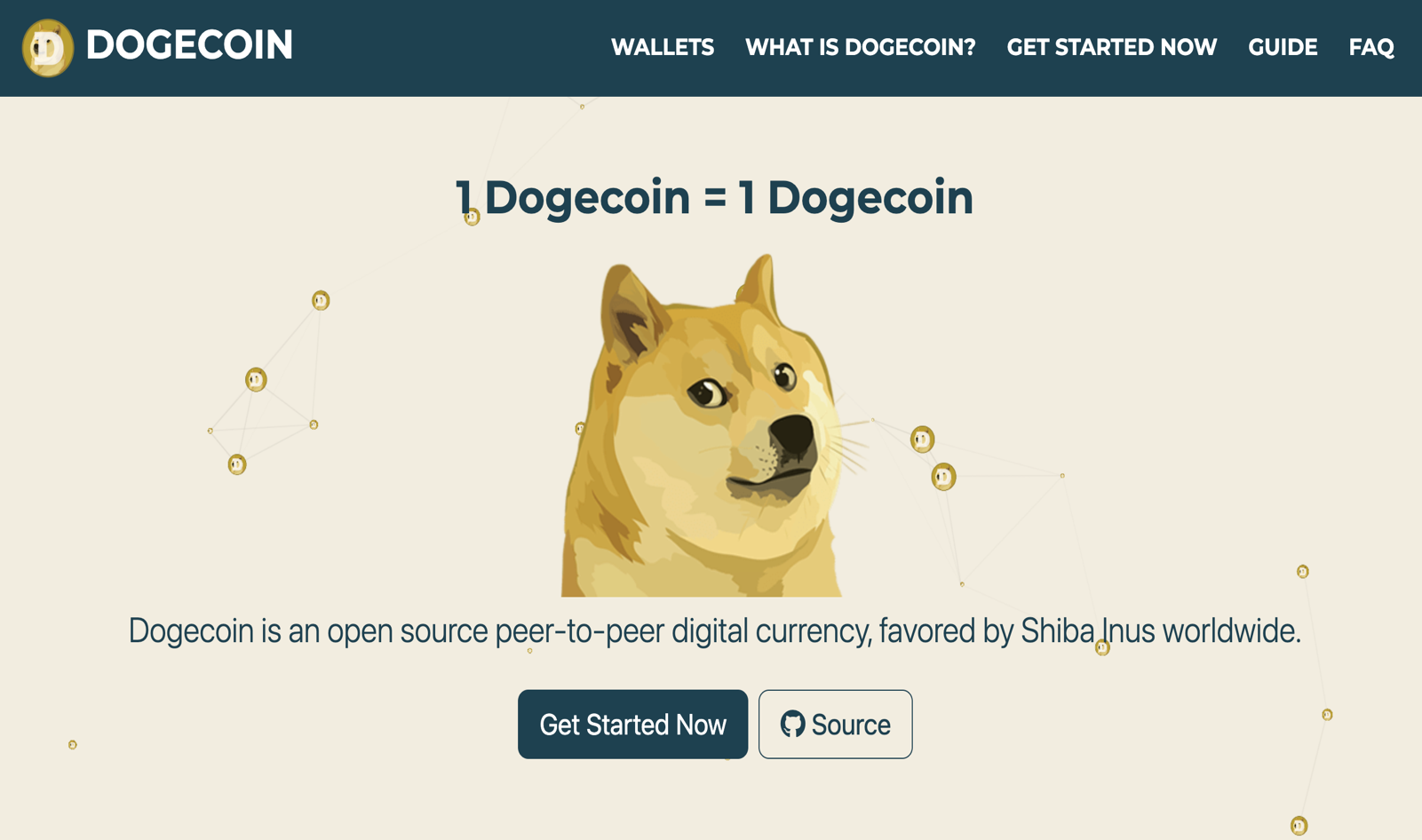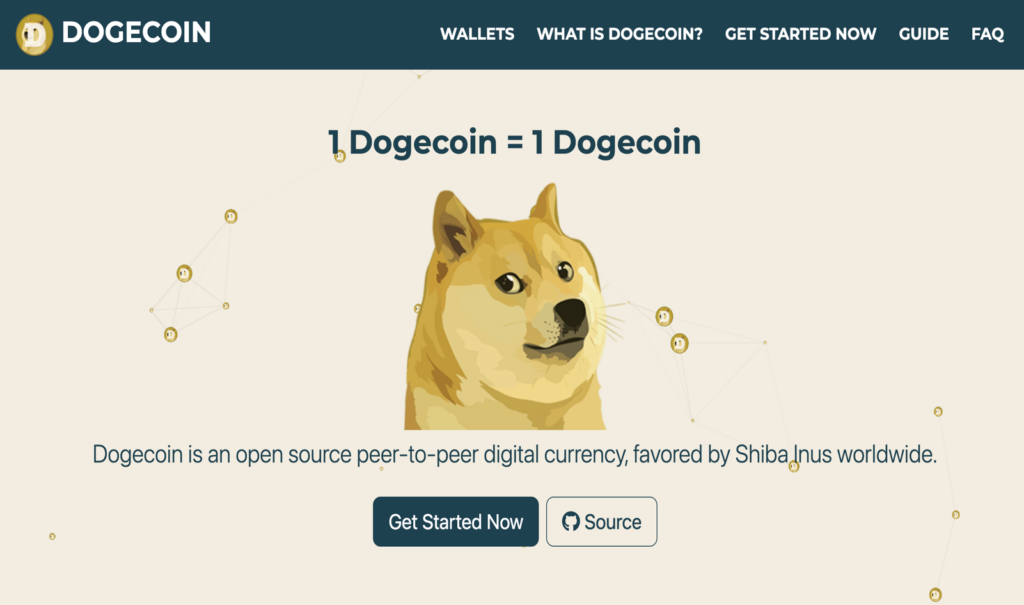 "Who let the Doge out?" were the words on Twitter from the high-profile Tesla and Space X head honcho Elon Musk, one of several simple tweets increasing the price of the world's first meme coin in 2021.
The American billionaire CEO has become the 'unofficial brand ambassador' for Dogecoin, a cryptocurrency that has astonished and worried investors globally.
What began as nothing more than a social experiment and 'joke' has become the 8th most traded coin presently, according to CoinMarketCap, with a market cap in the tens of billions.
Dogecoin was created in December 2013 by two software engineers, Jackson Palmer and Billy Markus, as a peer-to-peer cryptocurrency based on the viral Shiba Inu-inspired Doge meme.
The pair developed the coin not to take itself too seriously and be light-hearted amidst the often complex world of digital currencies and blockchain technology.
This year, Dogecoin has been one of the best-performing financial assets, increasing by close to 7000% since the start of the year to its all-time high of 76 cents in May 2021. It is now valued at $0.30.
So, is it a good investment? How about a Dogecoin price prediction for next year or beyond? Let's find out.
Is Dogecoin a good investment?
Despite its popularity, Dogecoin is one of the more polarizing projects in the industry because of its status as a meme coin. Many firmly believe DOGE is a speculative bubble, although that's a sentiment generally shared with most cryptocurrencies.
From an investment perspective, Dogecoin is cheap. Its unlimited coin supply allows anyone to own thousands or hundreds of thousands of DOGE for a smaller cost than more pricey projects like Bitcoin and Ethereum.
Dogecoin is all about light-heartedness and vibrant community-building, which it continues to prove on social media and other initiatives over the years.
Is it a good investment? The answer is yes. Yet, as a meme coin heavily driven by social events, the sensible approach would be keeping a small portion in your portfolio to invest in more innovative and disruptive cryptocurrencies with stronger use cases.
Should I buy Dogecoin today: Crypto technical analysis for DOGE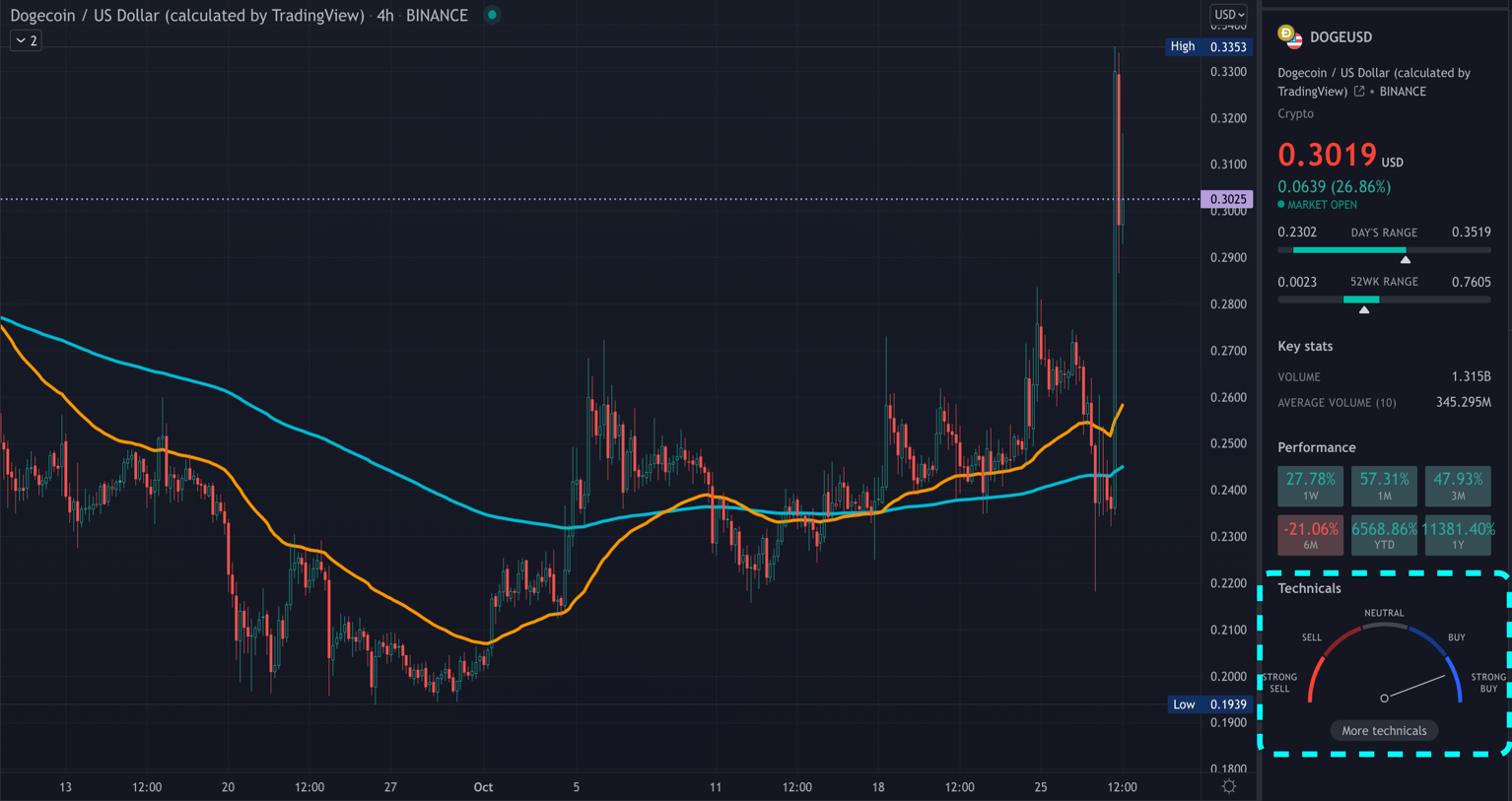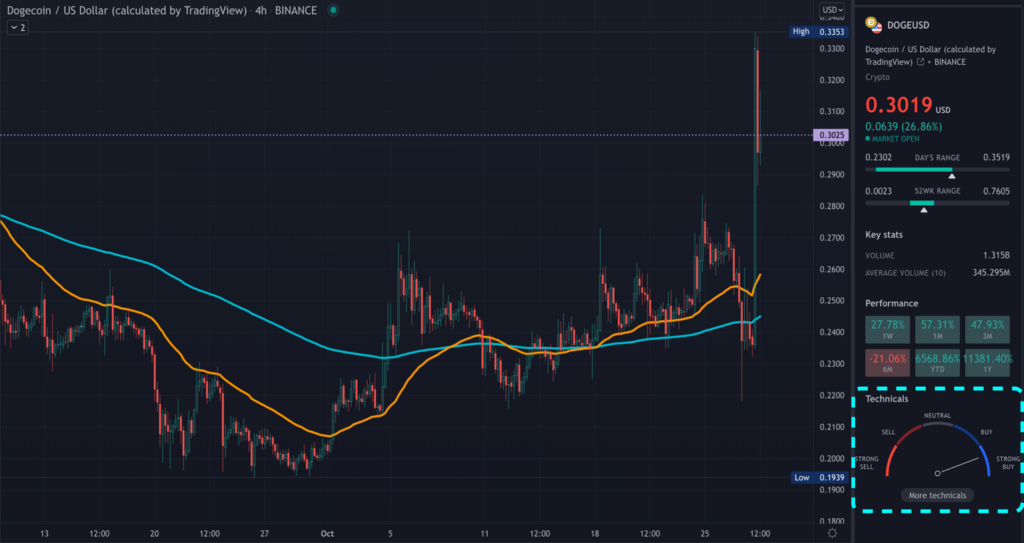 There's substantial buying volume for Dogecoin presently. For starters, TradingView's technical analysis (located on the bottom right corner of the chart) indicates a 'STRONG BUY.'
We can further confirm this sentiment with a 50-day and 200-day moving average crossover. The objective is for the 50 (in orange) to cross above the 200 (in blue) and the market to be above the two.
We can see on the chart DOGE meets both factors, added confirmation for buying. Alternatively, some may want to wait for a pullback (if at all possible) towards the moving averages for a better entry, assuming the criteria is still intact.
Will Dogecoin price hit $1 in a year?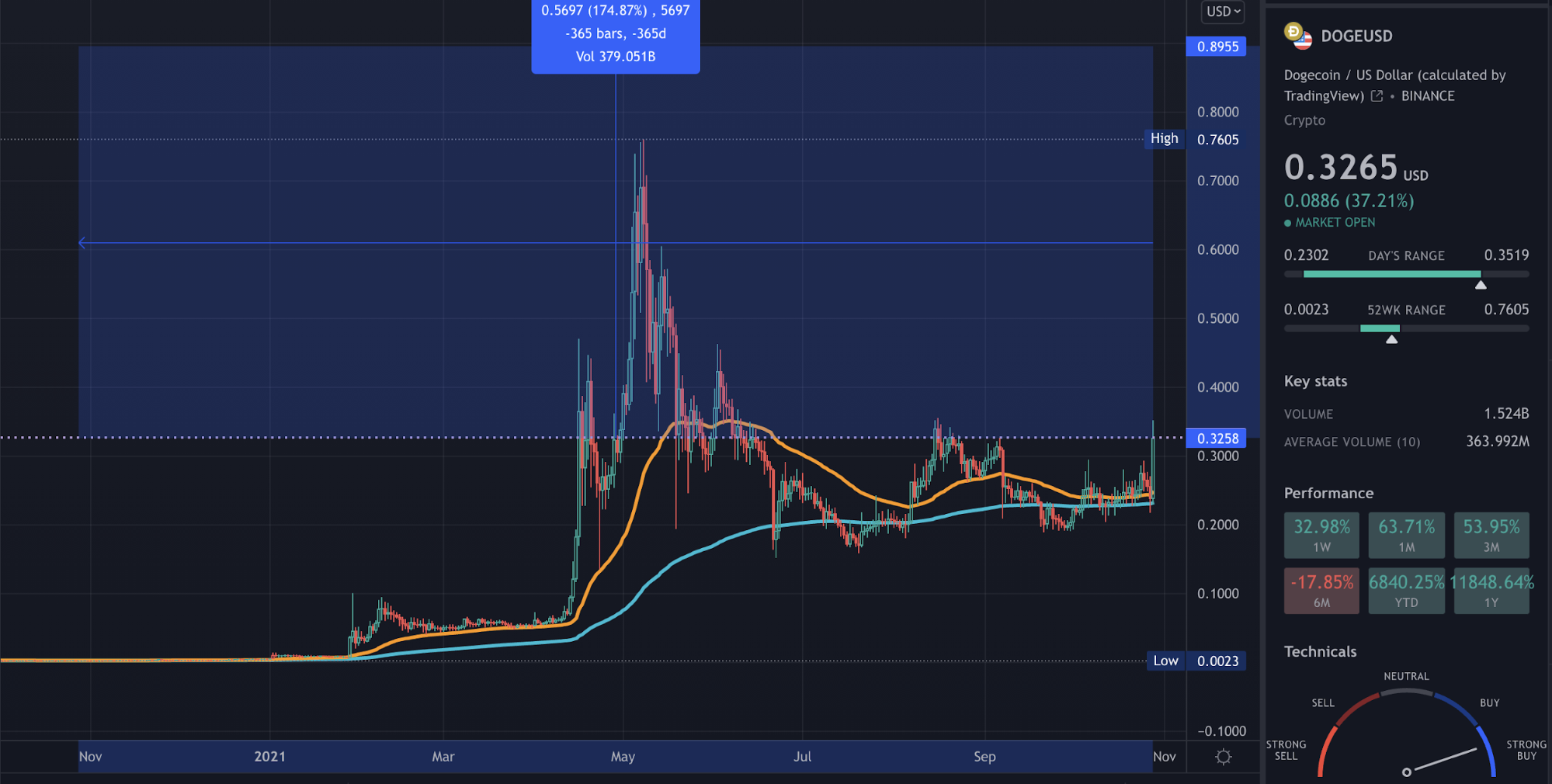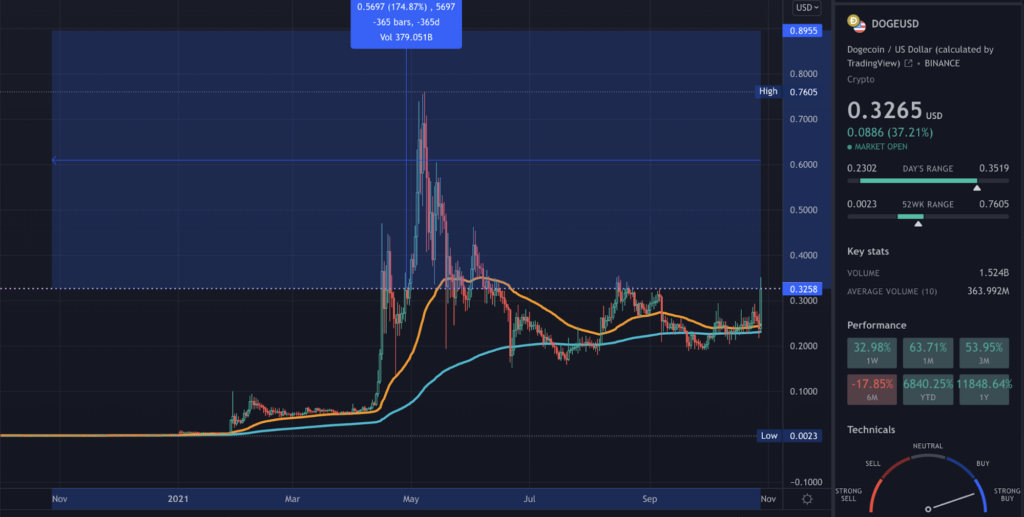 $1 has been the magic number DOGE enthusiasts have been eyeing for the price to hit for some time. Our Dogecoin price prediction observations will discover how possible this value is within a year.
As is characteristic of meme coins, much of Dogecoin's near 7000% increase for 2021 has been hype-driven. Hence, it's unlikely to produce similar gains any time soon; these gains are an anomaly.
The coin's annualized return (assuming it began at $0.0001 eight years ago and accounting for the present $0.32 price) is only 174%. This figure is more conservative. If we assumed the price rose this much, it would peg DOGE at about $0.89.
Forecasting analysis from Wallet Investor is less optimistic, tipping for Dogecoin to hit a maximum of $0.58.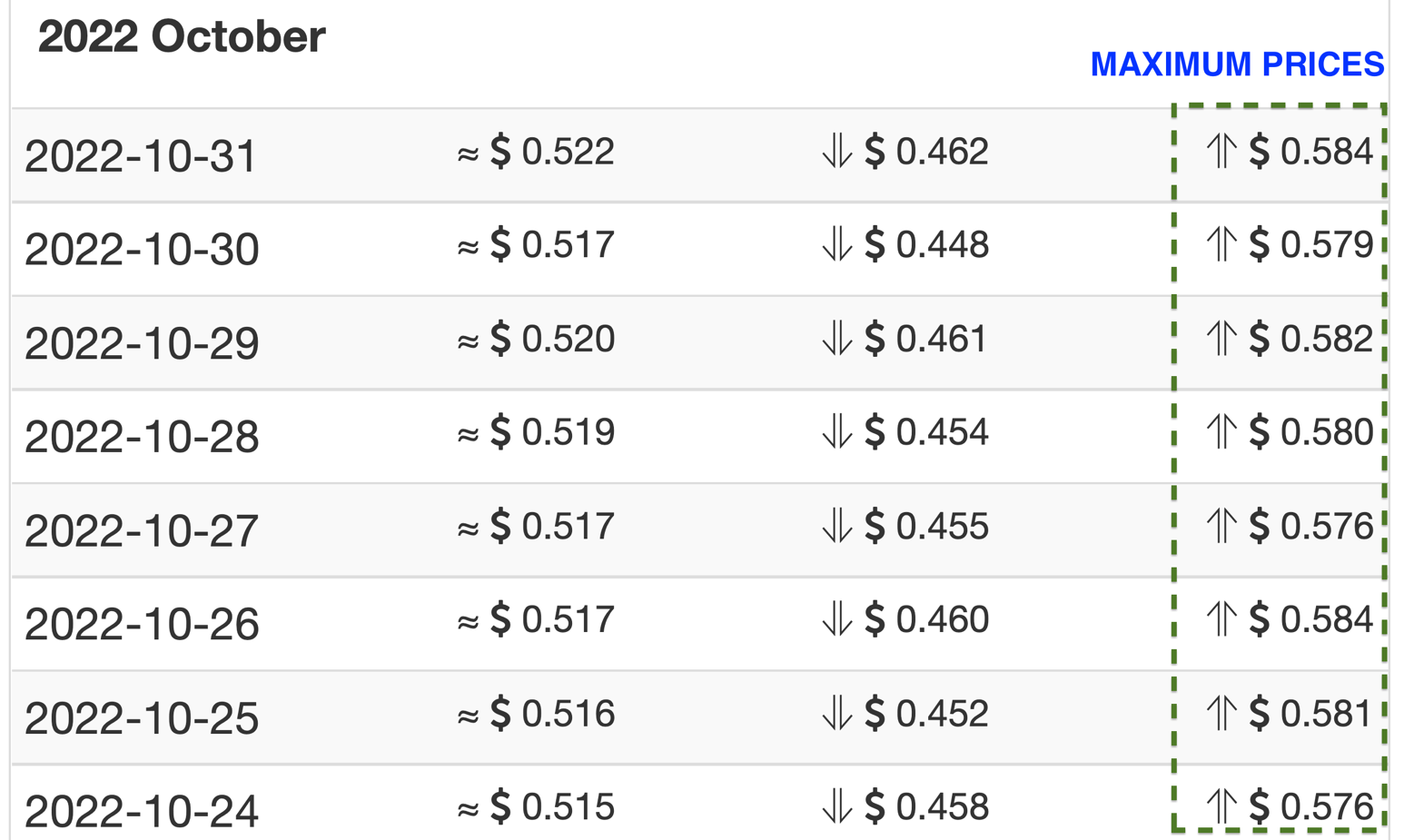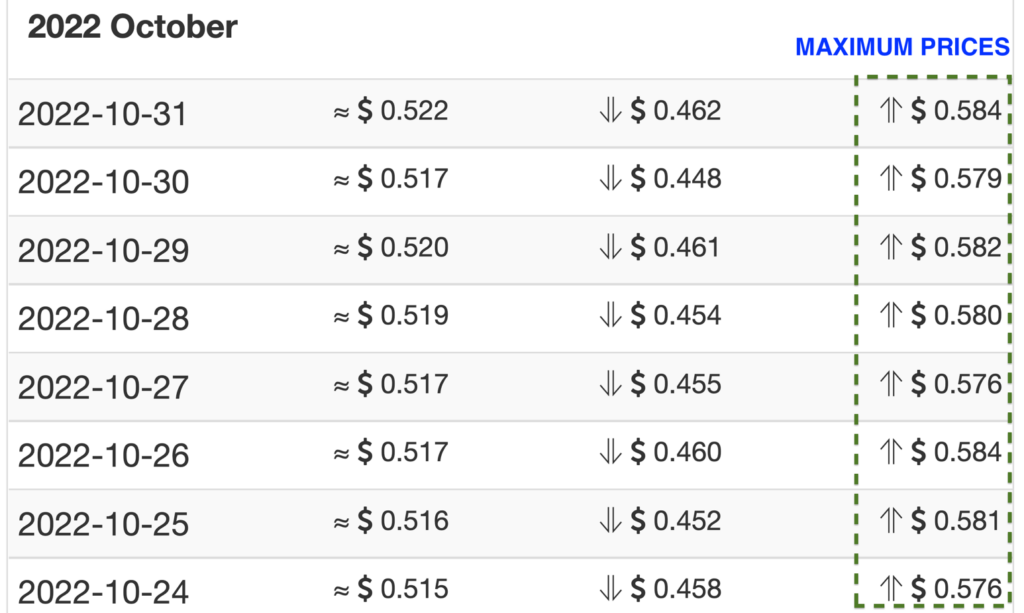 Although the predictions rule out $1, perhaps enough hype can unexpectedly drive the price above a dollar. Who knows? Only time will tell.
What is Dogecoin's coin price prediction for 2025?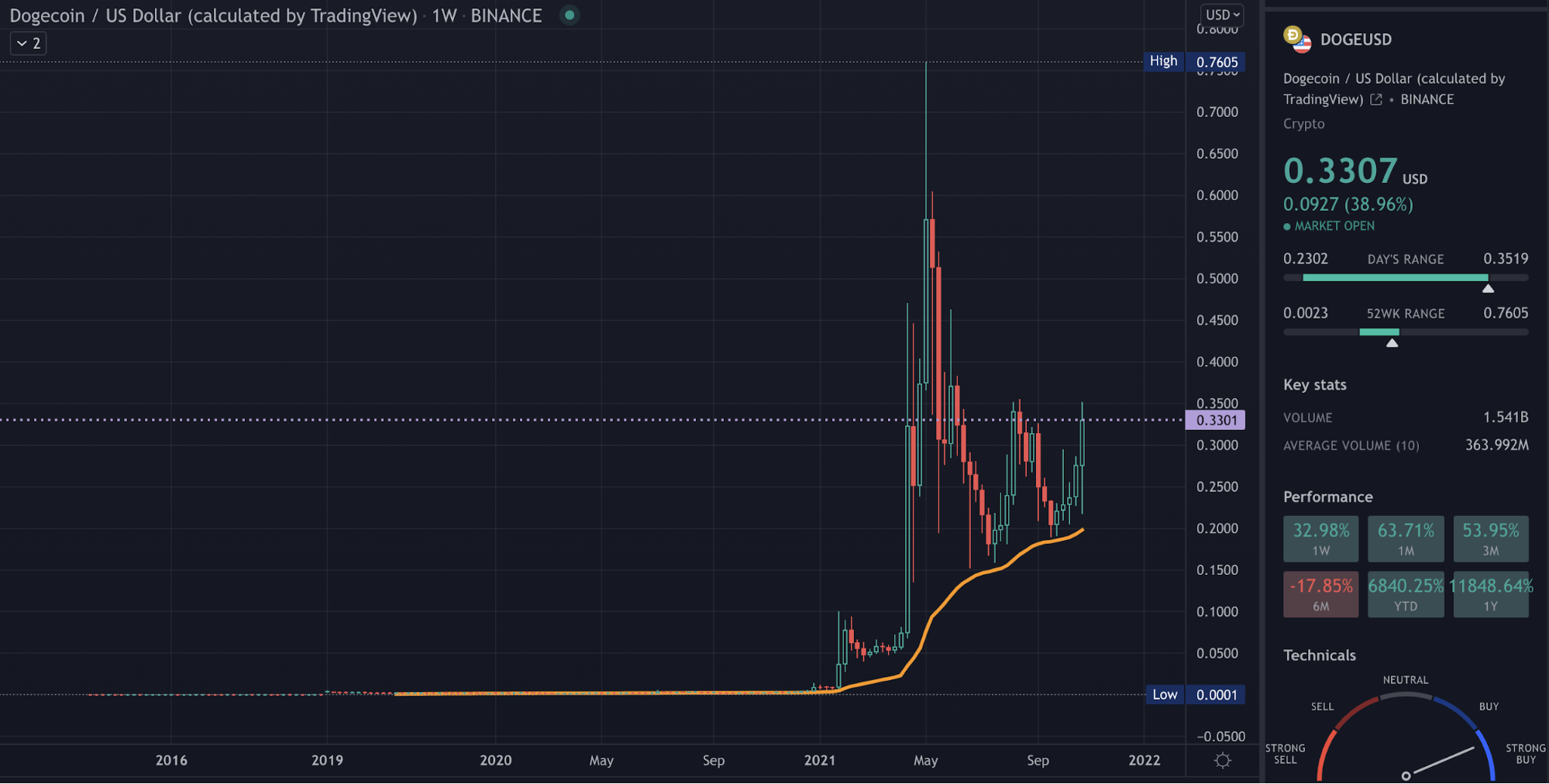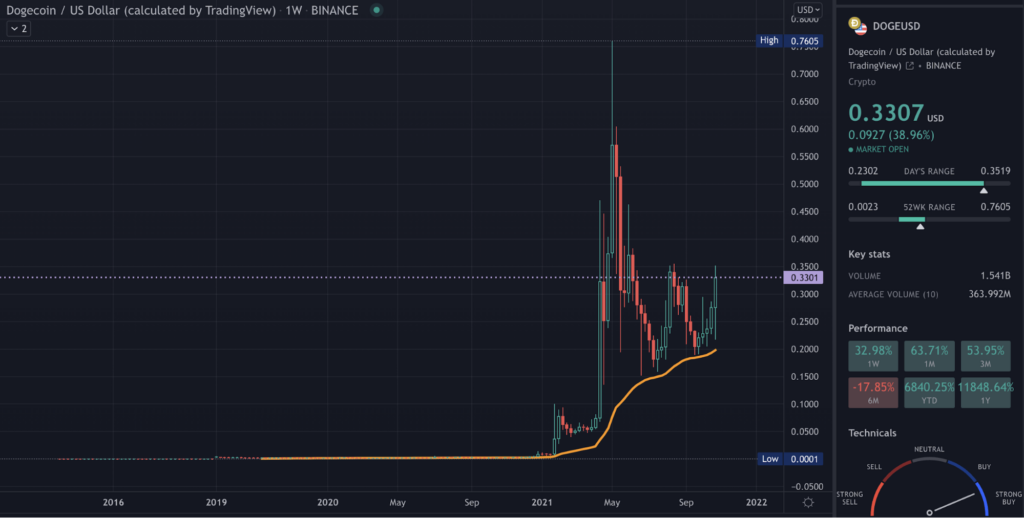 According to Wallet Investor, 2025 is the year DOGE may hit the dollar mark. The site estimates DOGE should be worth a maximum of $1.16 by the start of that year.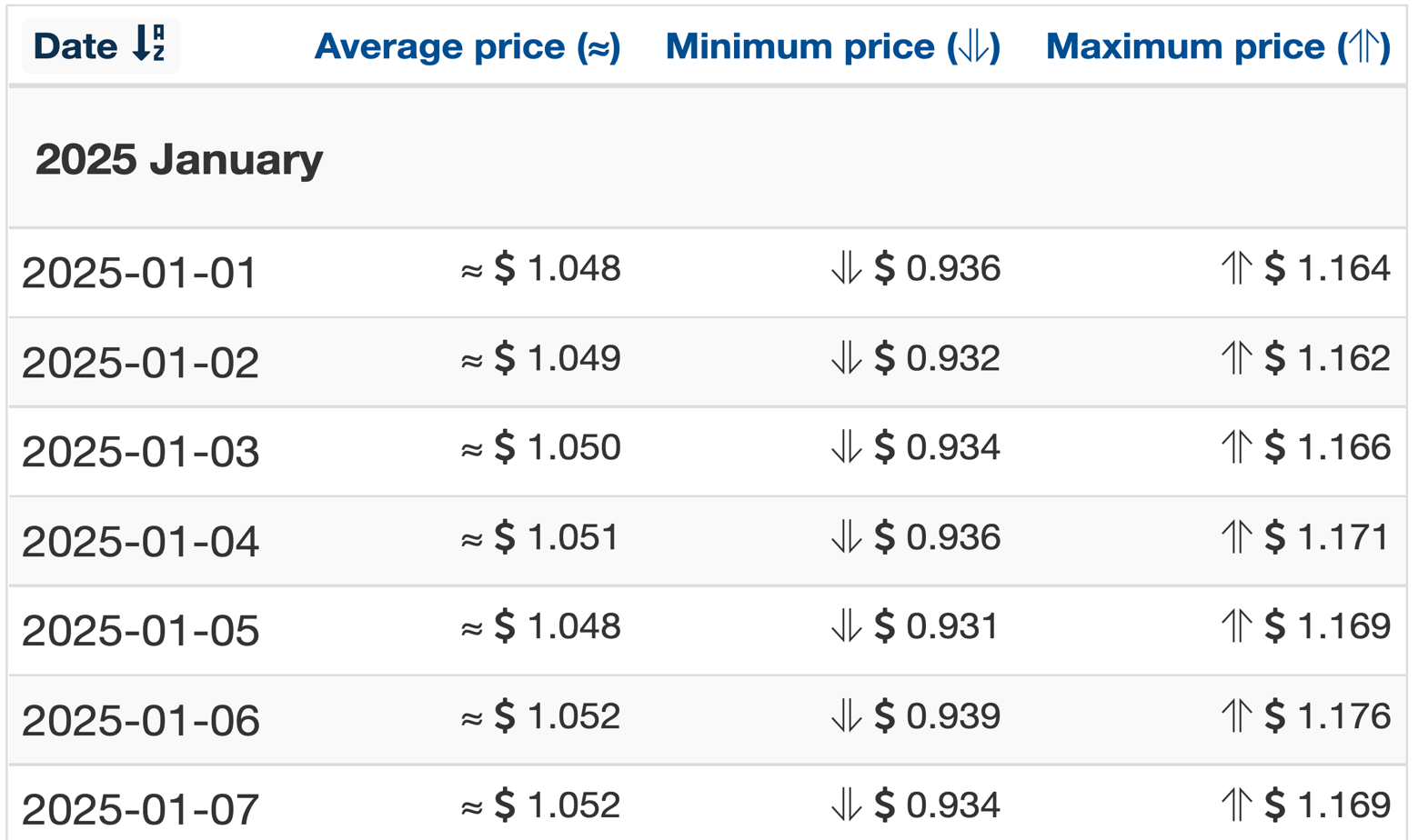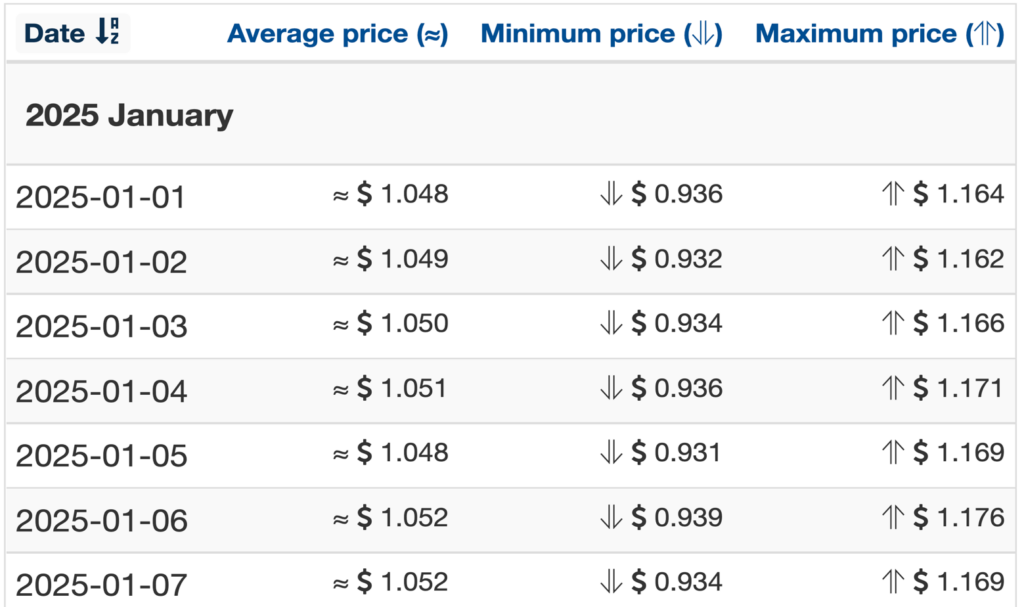 Digitalcoin isn't too far off, indicating a $0.98 valuation by 2025. Making a highly accurate Dogecoin price prediction for any period is challenging. Although these forecasts are more pragmatic, investors could also anticipate a better performance.
It only takes a few massive buy orders and social media frenzy to drive Dogecoin's price way higher than expected. Like any investment, one should prepare for the best and worst-case scenarios.
The best way to buy Dogecoin
You can purchase Dogecoin from exchanges like Kraken, Gemini, Coinbase, Binance, and countless others. You can even buy DOGE from Dogecoin's official website, which also provides a proprietary wallet for storing it.