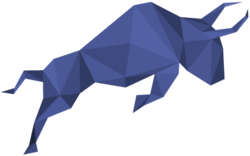 Polymath (POLY)
Price
What is Polymath (POLY)?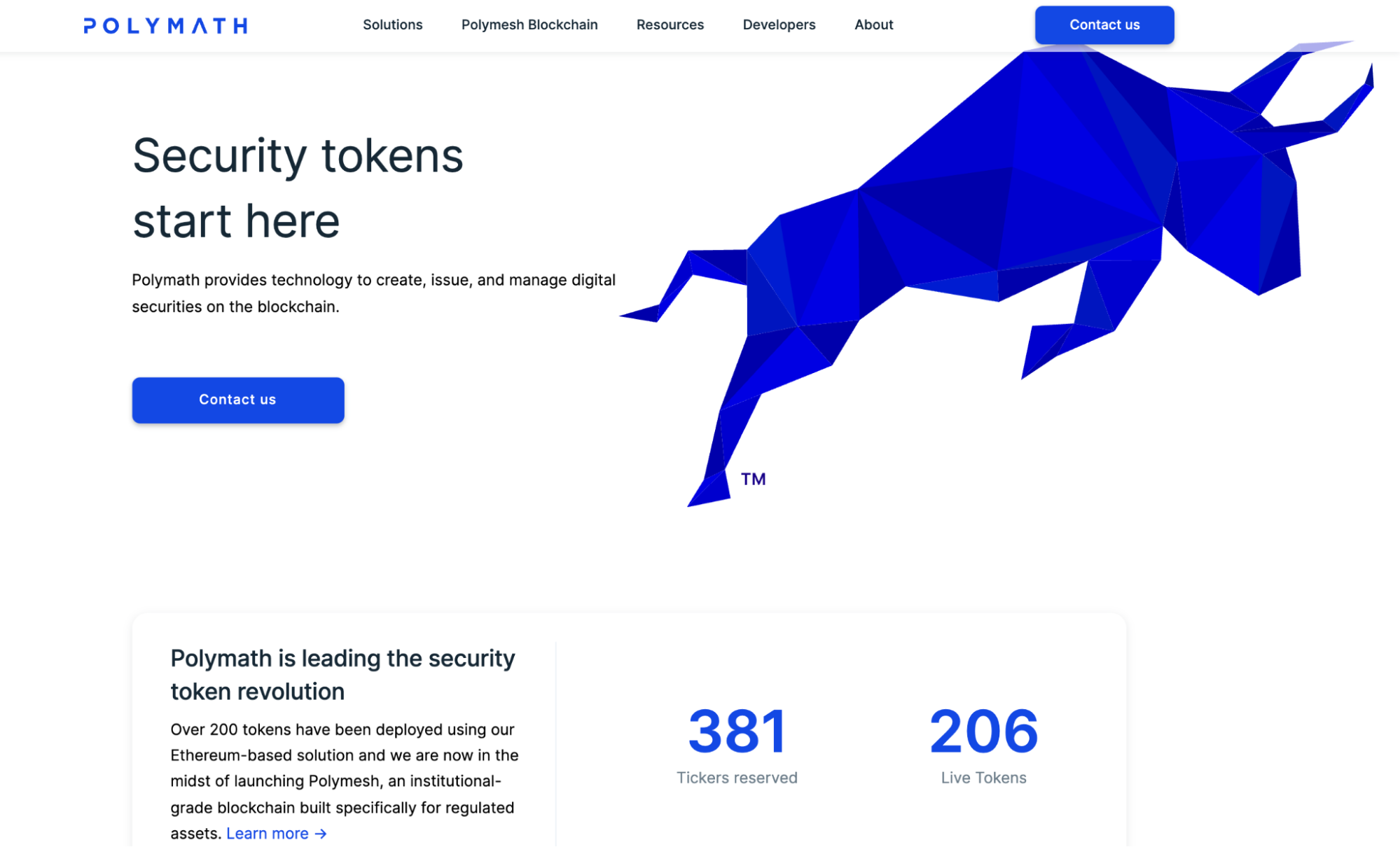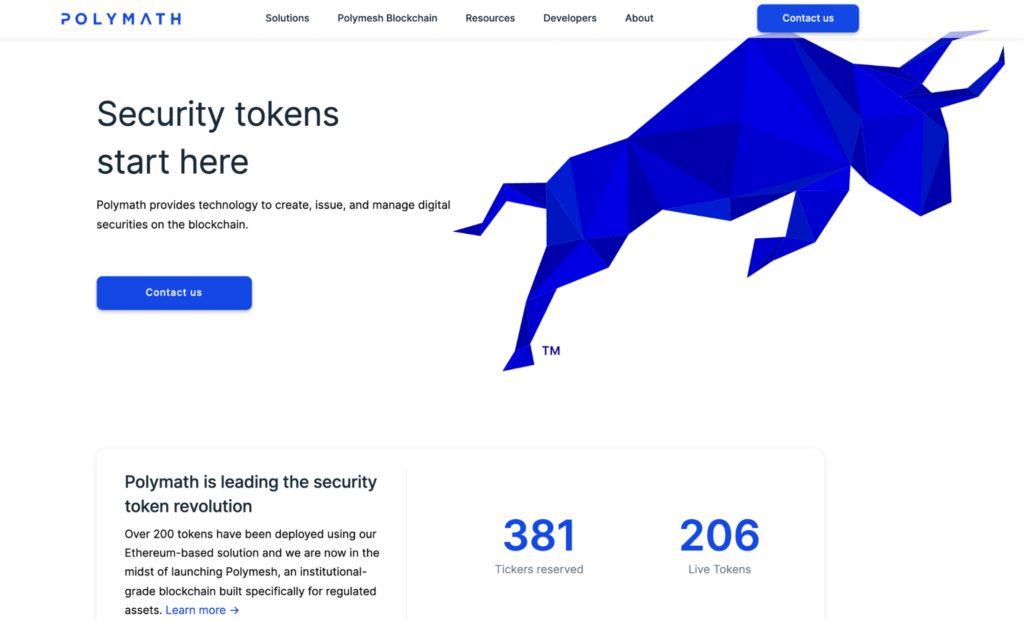 Polymath is blockchain technology for creating, issuing, and managing security tokens, with over 200 of this kind launched using the platform. A security is a unique type of token representing fractions of numerous valuable assets such as vehicles, shares, real estate, bonds, and other financial instruments.
The platform is recognized as the first public blockchain for this token class. Polymath caters to specific clientele: legal firms, investment service providers, broker-dealers, and other businesses looking to create or manage regulated securities.
As such, any person or company using the network must first meet legal compliance checks relating to factors like money laundering and identity verification. Yet, any tokens created with Polymath will be legally compliant with numerous legal bodies like the SEC and CFTC.
Tokens built on Polymath use the Ethereum-based ERC1400 standard, explicitly built for security tokens. POLY is Polymath's native utility token used for powering internal transactions on the platform relating to token creation, compliance checks, and network maintenance.
Polymath was founded by Trevor Koverko and Chris Housser in July 2017, two Canadians with vast prior experience in financial technology and law. CoinMarketCap ranks POLY #141 for most traded cryptocurrencies with a value of $0.73.
This article will cover whether this project is an excellent investment opportunity and Polymath price prediction analysis.
Is Polymath a good investment?
Polymath's mission is to become the 'Ethereum of securities.' One of the core challenges is regulation around cryptographic tokens, especially regarding initial coin offerings (ICOs).
The main problem with these events is their lack of regulation, with many legal crackdowns from numerous regulatory bodies over unlicensed sales. Fortunately, Polymath's security tokens are backed by financial law, fostering transparency to potential investors.
Polymath's creators believe we'll probably move towards STOs (security token offerings) rather than ICOs as the former is less risky. The other advantage of Polymath from a user perspective is how it reduces overhead for companies engaging in traditional security sales.
Under normal circumstances, one needs to go through a few middlemen, which is understandably costly and time-consuming. Polymath presents itself as an accessible self-service application without requiring any technical knowledge to issue and manage security tokens.
Overall, Polymath does possess a few unique selling propositions, elements that are critical in the potential value of any cryptocurrency project.
Should I buy Polymath today: Crypto technical analysis for POLY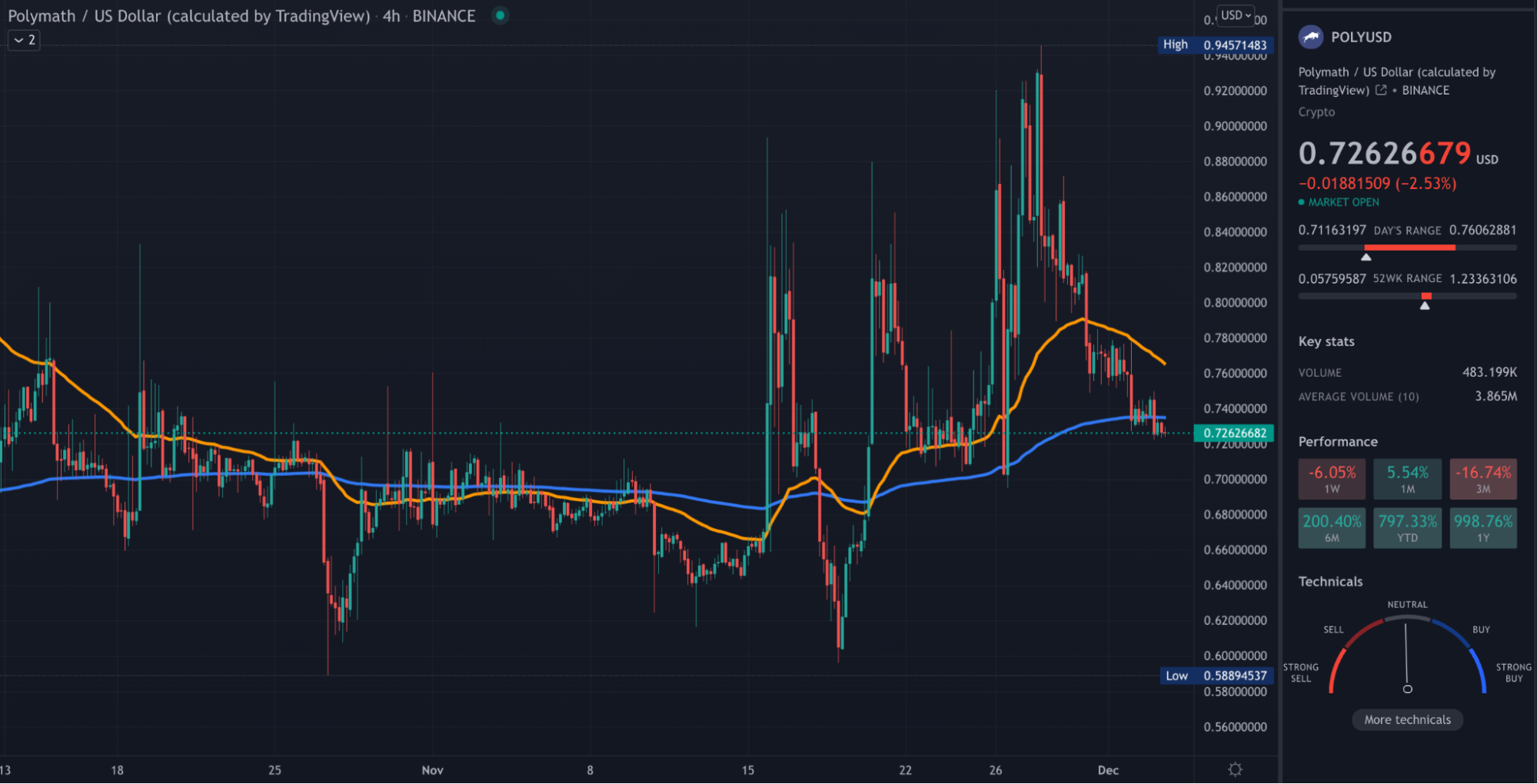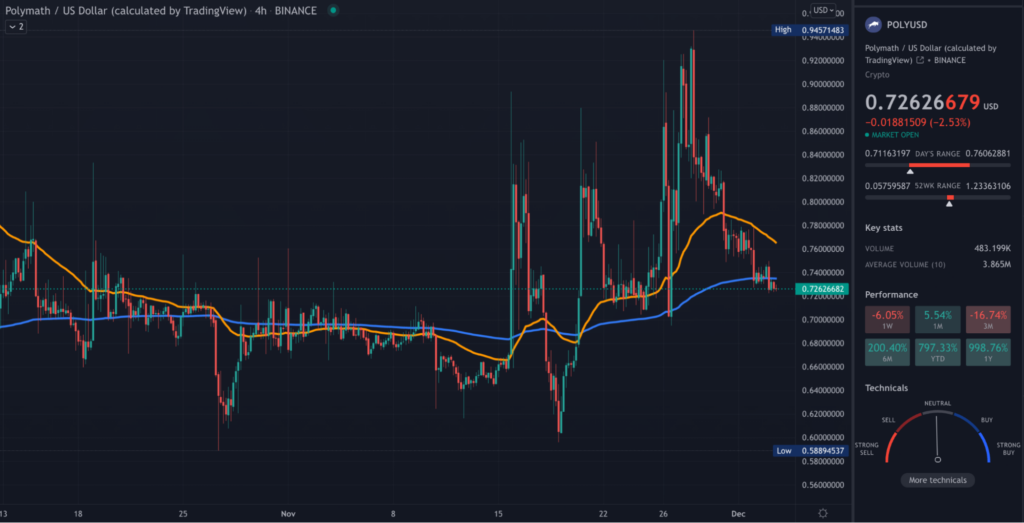 Our technical analysis indicates it's not the best time to buy POLY today. We'll use a straightforward 50-day and 200-day moving average crossover for confirmation. The aim is for the 50 (orange) to cross above the 200 (blue), while the market must be trading above both.
Although the 50-200 cross has happened, the price is still below the moving averages, suggesting a possible downtrend. Regardless, Polymath price predictions are certainly more optimistic.
Will POLY coin price hit $5 in a year?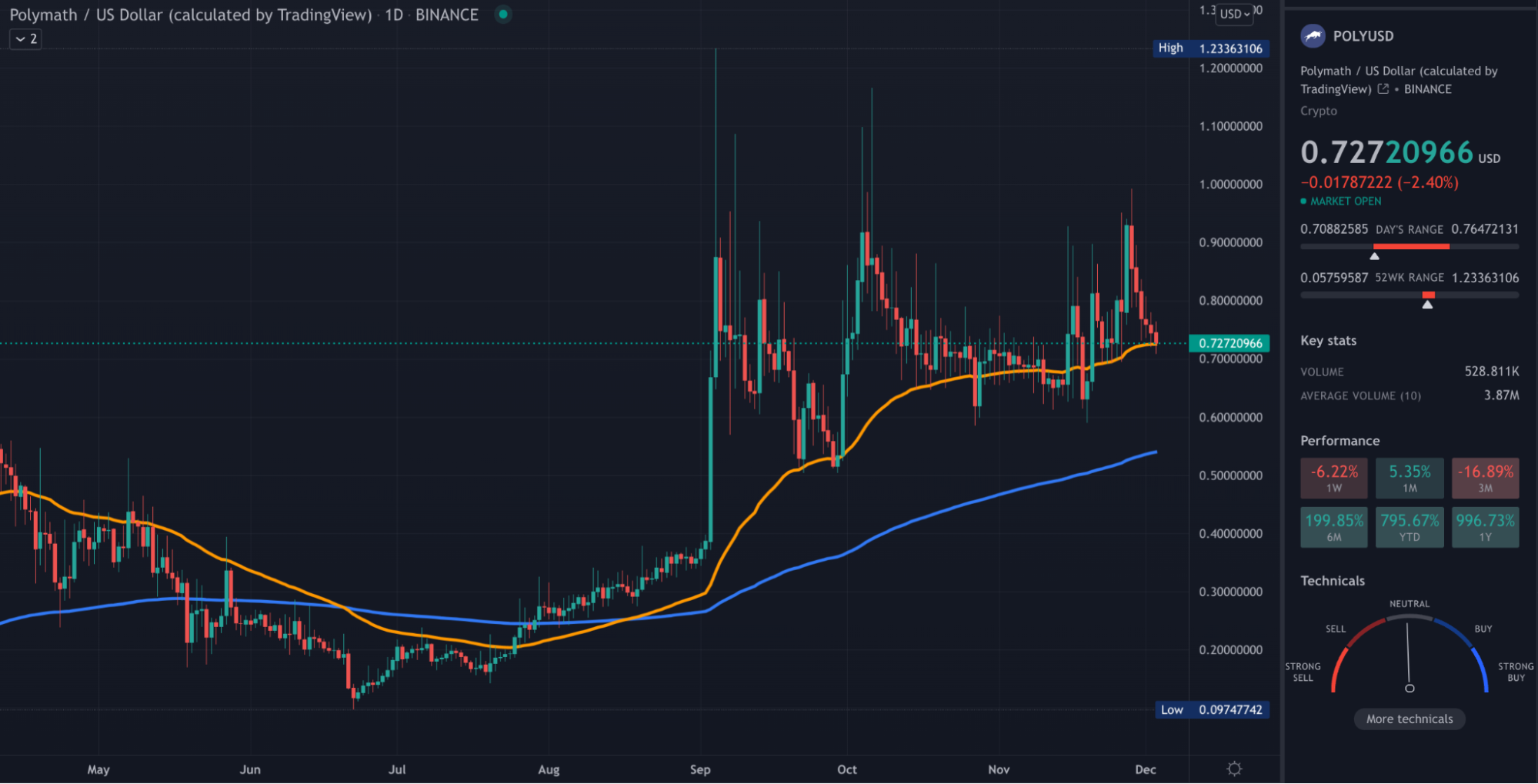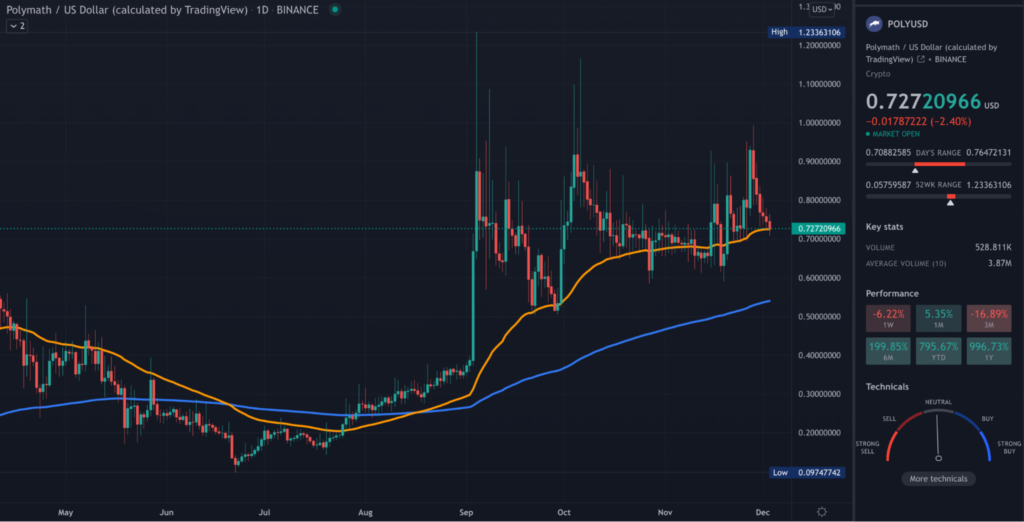 POLY's price hit an all-time high of $1.23 in September 2021 for the first time in over three years. The next anticipated target should be $5 within the following year. Several forecasting sites' maximum predictions are below $2, meaning $5 is unlikely.
For example, Wallet Investor indicates a maximum price of $1.586 within the next year.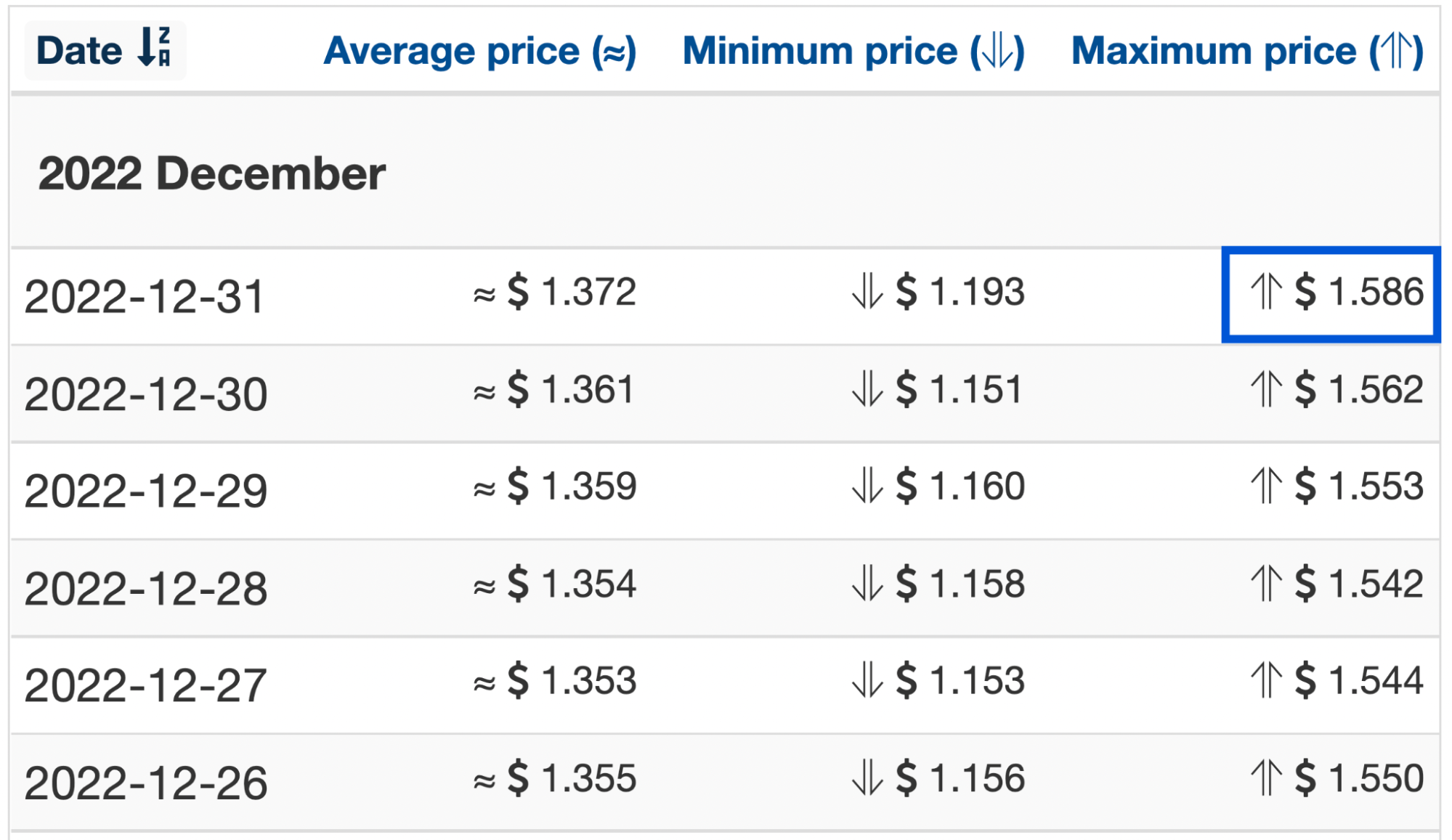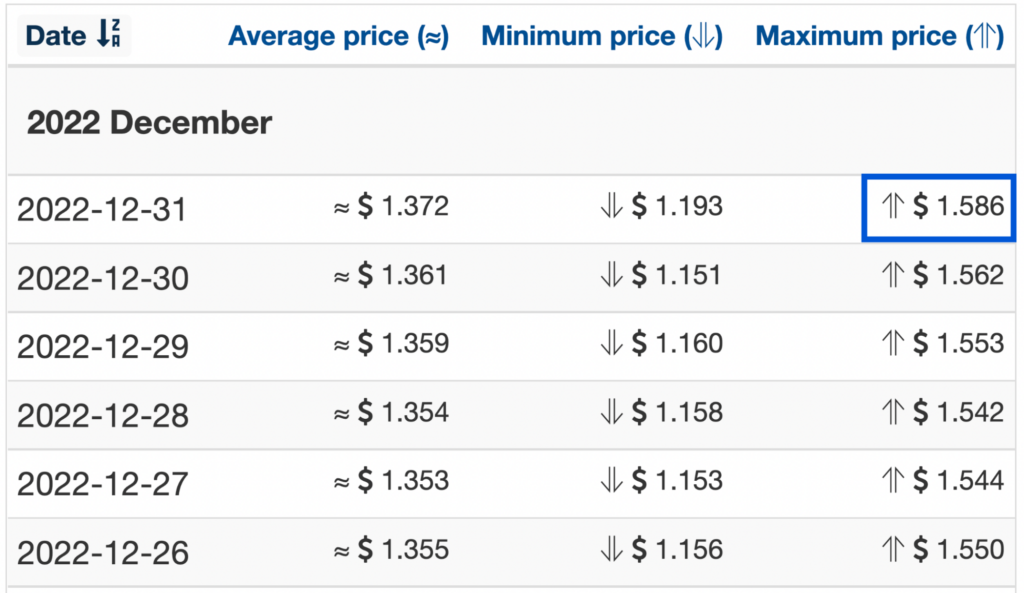 On the other hand, Digitalcoinprice and PricePrediction.net's peak values for POLY are $1.27 and $1.31, respectively.
What is POLY's price prediction for 2025?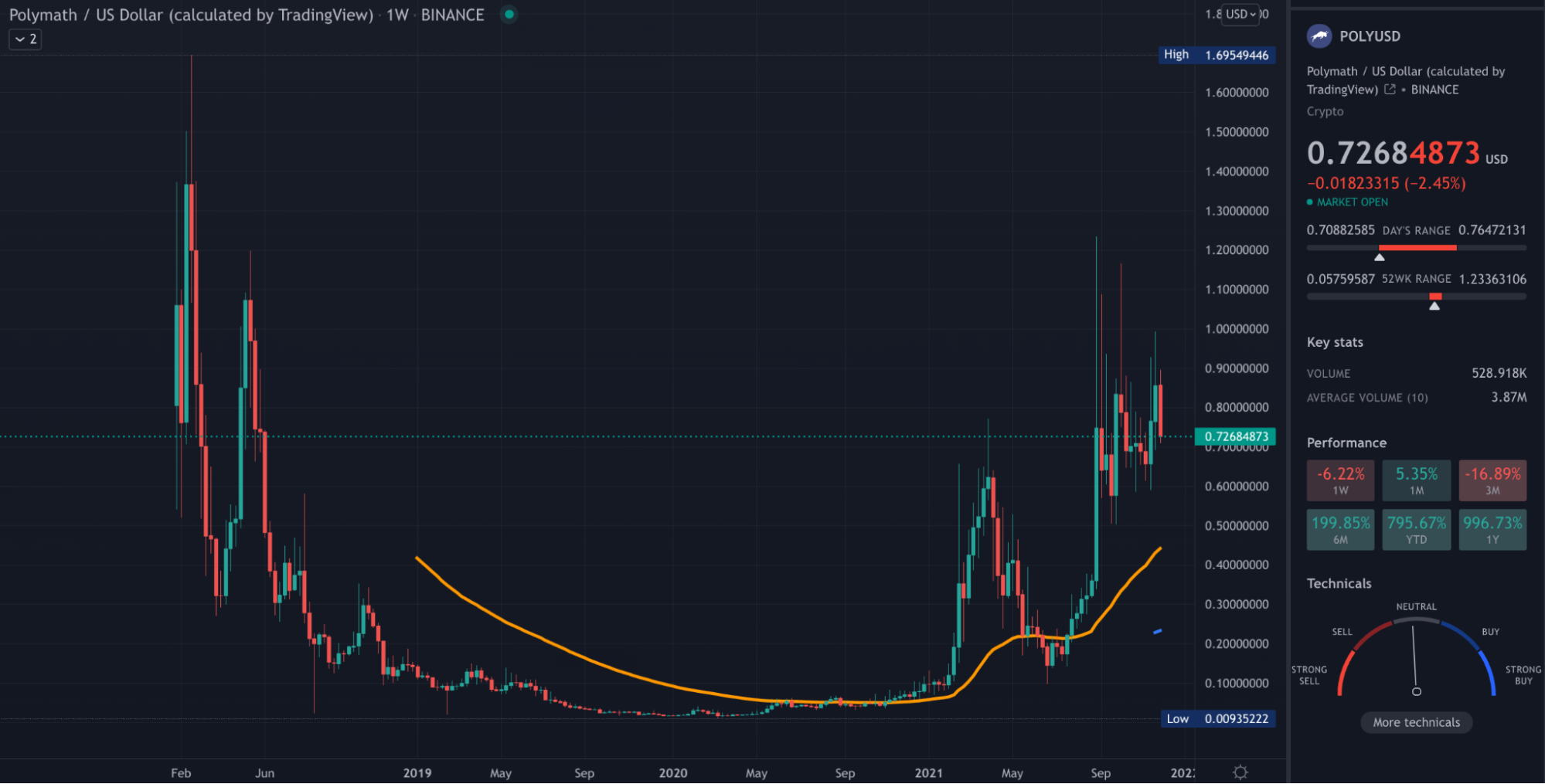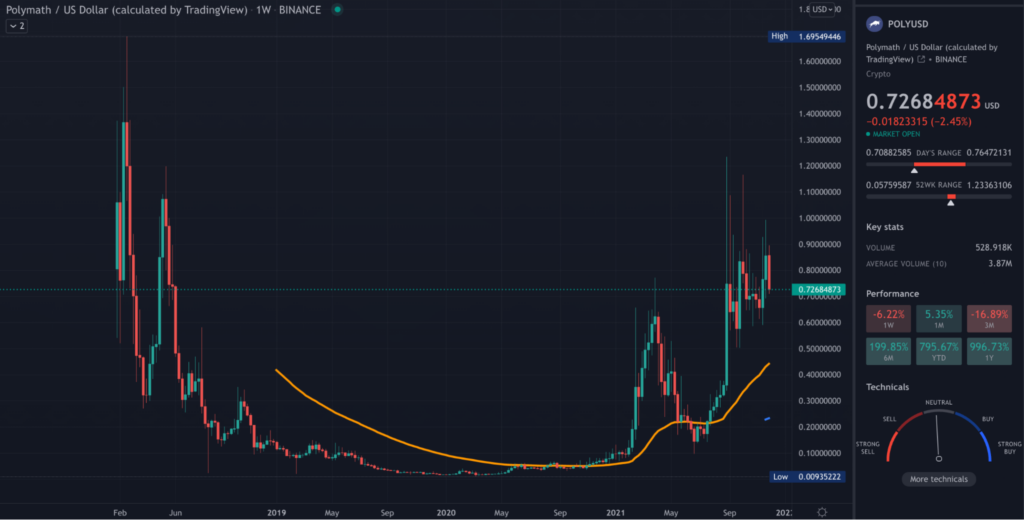 POLY is based on a few key fundamentals, which could make it a good investment bet for the foreseeable future. However, we should consider the worst-case scenario as well.
Best-case scenario
For the start of 2025, Wallet Investors pegs a maximum price of $3.06 for POLY.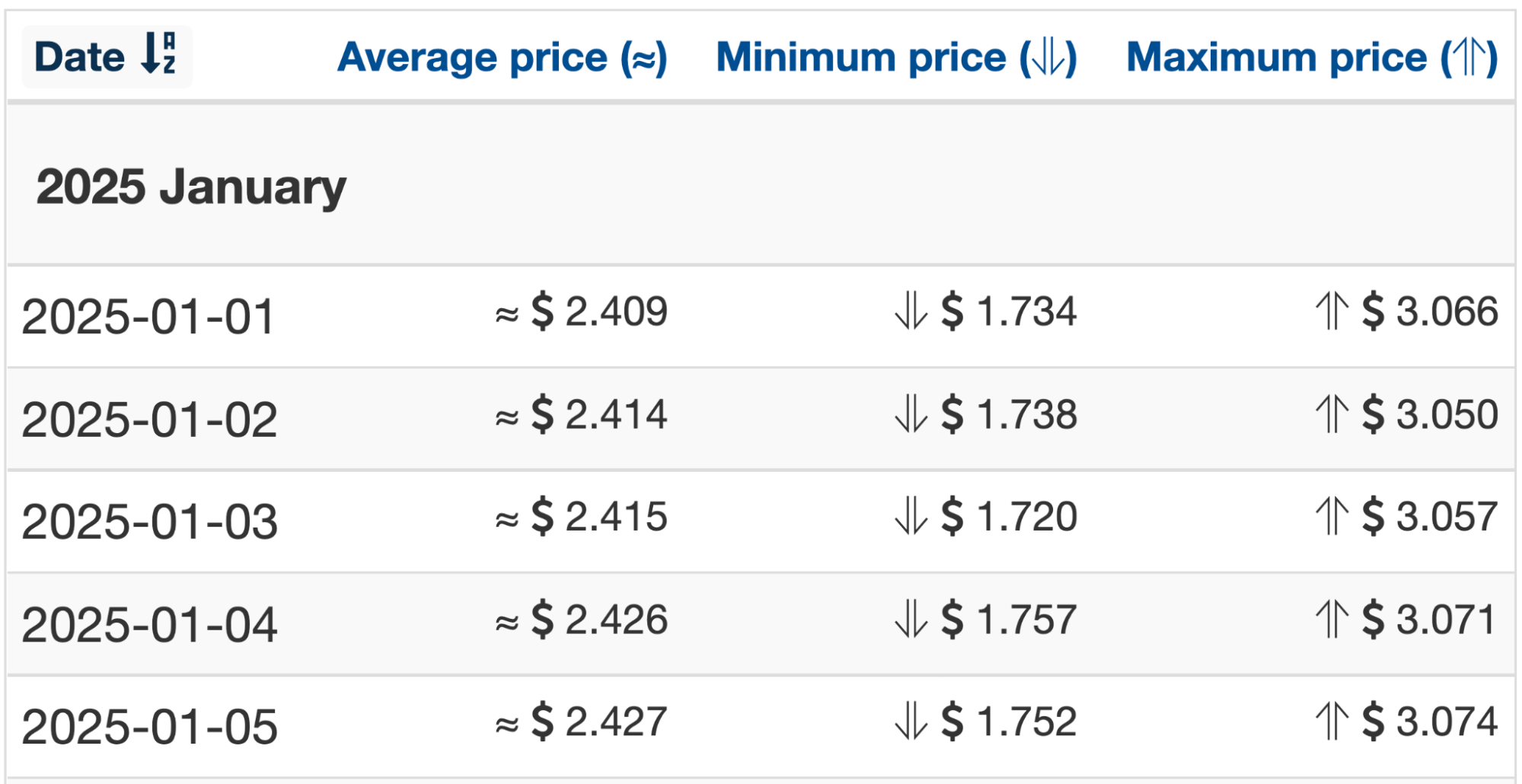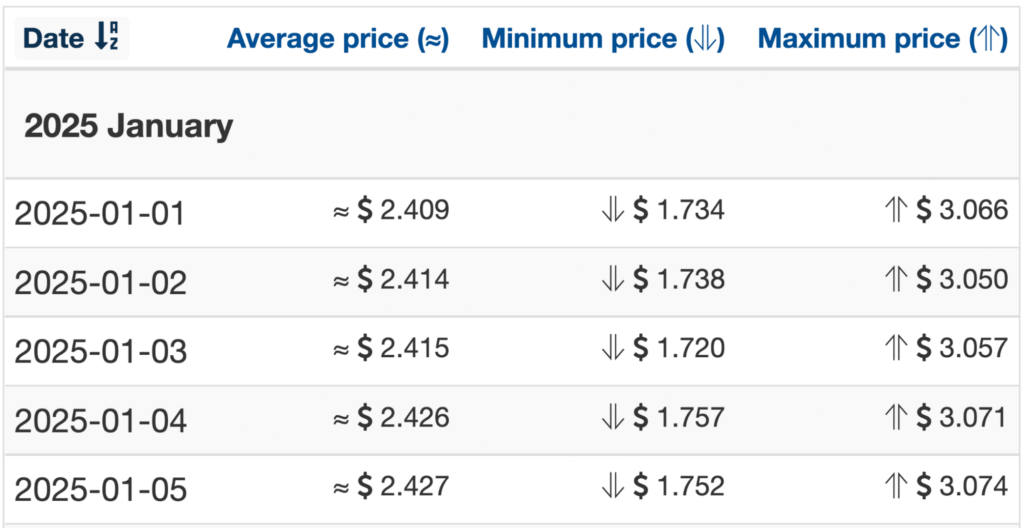 Digitalcoinprice and PricePrediction.net mention peak values at $2.22 and $4.31, respectively. Assuming things go well, investors should expect 2-6X gains or more, representing steady growth over three years.
Worst-case scenario
Many variables can negatively impact the price of any coin, such as competition from other projects. Generally, the crypto market is also highly volatile and sparks great uncertainty, despite most experts being optimistic about the future.
Therefore, it's crucial never to have all your eggs in one basket, perform your own research, and never invest above what you can comfortably afford to lose.
The best way to buy POLY
Investors can purchase POLY from numerous reputable exchanges such as Coinbase, Huobi, Binance, Crypto.com, Poloniex, etc.