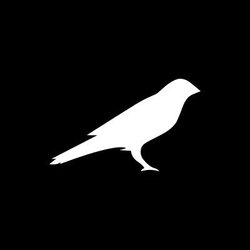 Kusama (KSM)
Price
What is Kusama (KSM)?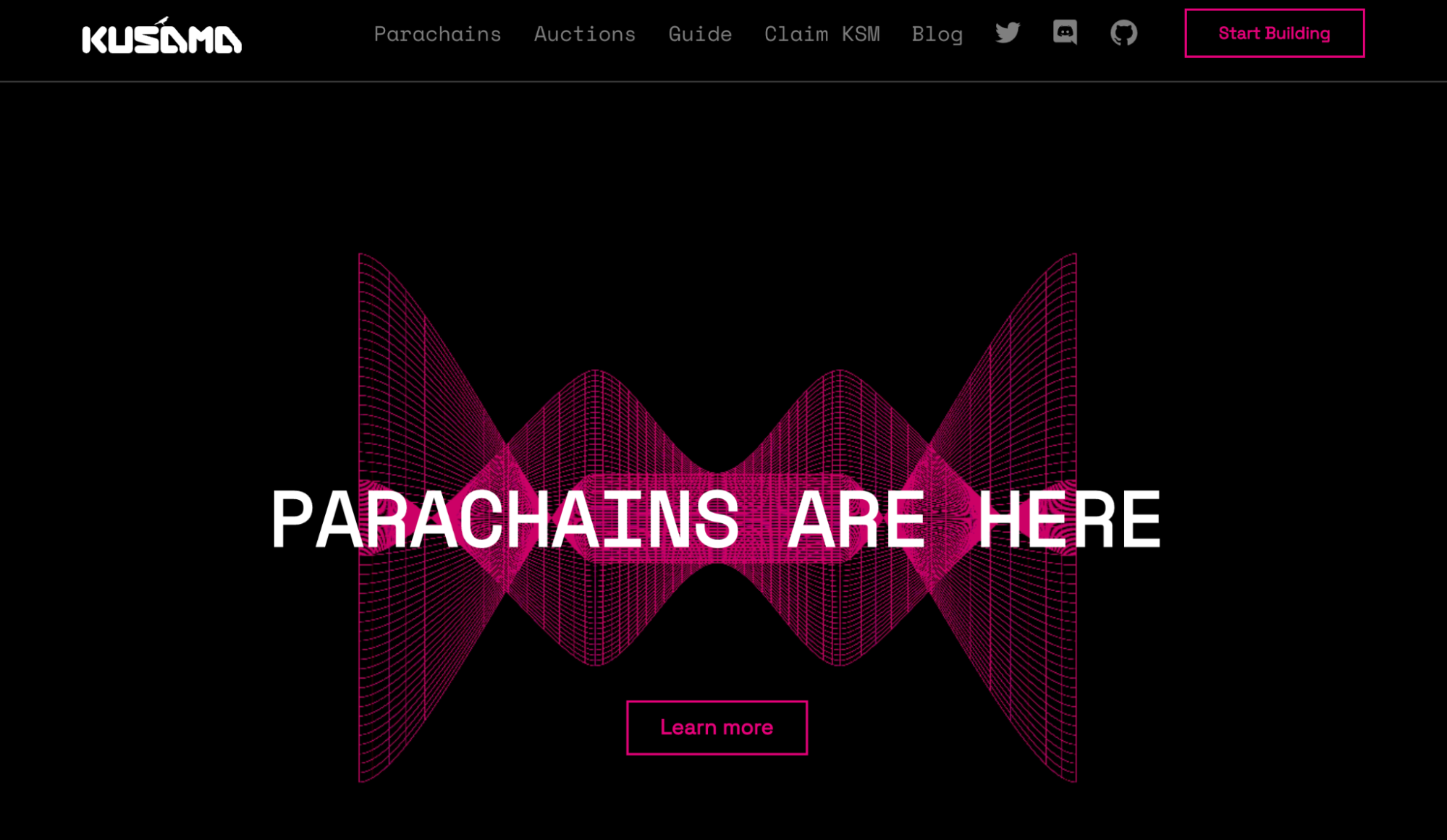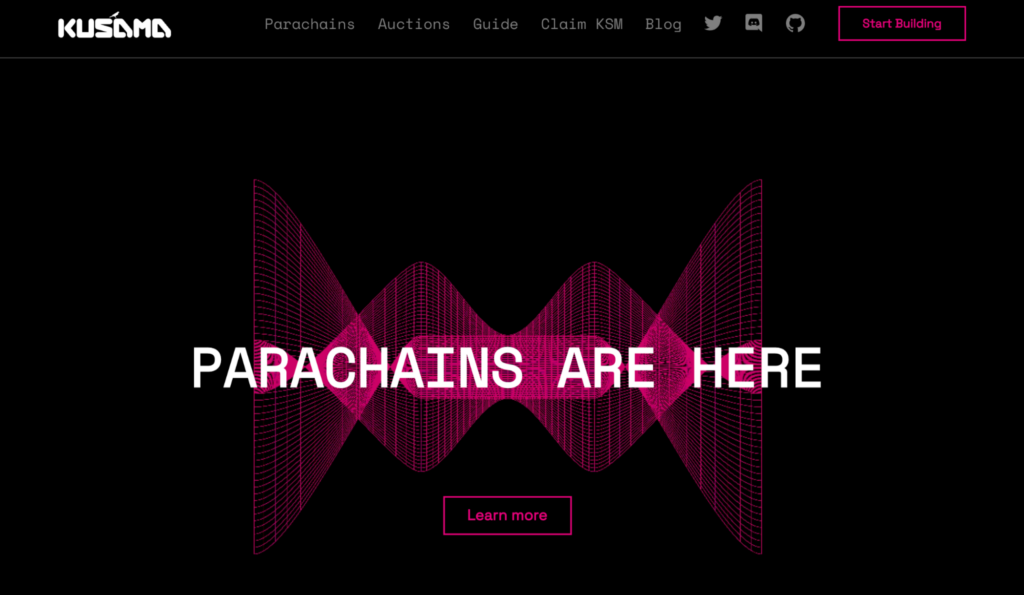 Kusama is self-described as the 'canary in the coal mine' (even having a canary as its logo) for Polkadot, presently one of the most prevalent third-generation blockchains.
The simplest way of describing Polkadot is a 'blockchain for blockchains.' Polkadot's primary focus is interoperability between distributed ledgers which will be paramount for the growing adoption of cryptocurrencies.
Kusama acts as the 'testing ground' where applications are tested on this protocol before being deployed on Polkadot's mainnet. In this manner, Kusama helps developers understand any potential dangers of having their projects released on Polkadot.
Kusama was built using the same Substrate language as its predecessor and maintained much of the same code. Kusama has two blockchains, the relay chain (main network) and parachains that run on the side of the relay chain.
Nominated proof-of-stake is the consensus mechanism used with Kusama, where users stake KSM tokens to validate data or nominate delegates to perform this job and earn rewards.
Interestingly, one of Polkadot's co-founders is Gavin Wood, who co-created Ethereum. Kusama was first conceptualized in 2016, although the official token was only launched in 2019. According to CoinMarketCap, KSM is the 61st most traded cryptocurrency with a price of $24.47.
Let's study whether this project is worth your investment attention and KSM price predictions for the near future.
Is Kusama a good investment?
Kusama is said to be less stringent than Polkadot. Developers can build on Kusama and either stay here or migrate to the latter.
Most analysts describe Kusama as a canary network meaning that it offers early warning signs for any weaknesses of deploying on Polkadot. Yet, the fundamental value proposition in projects like Kusama and Polkadot is interoperability, often touted as the third generation in blockchain technology.

The simple concept is cross-chain compatibility, where a host of blockchains can transfer different types of data across each other, a quality that's largely absent with many ledgers presently.
Polkadot has been leading the way here for some time. Therefore, any investment in Kusama is a belief in the future of Polkadot.
Any cryptocurrency project that can maintain longevity and relevance in the markets will need to solve a significant problem and be quite unique—fortunately, Kusama, along with Polkadot, tick this box.
Should I buy KSM today: Crypto technical analysis for KSM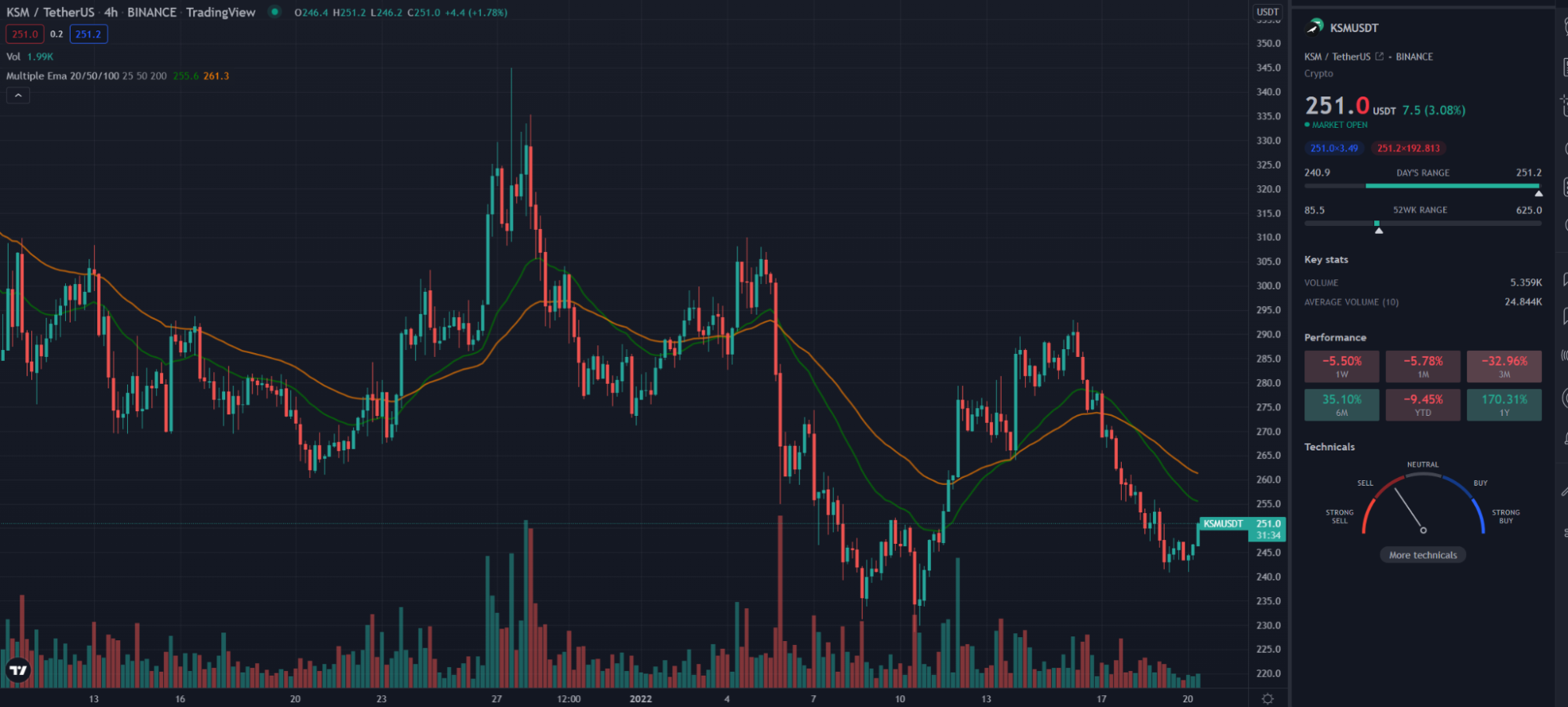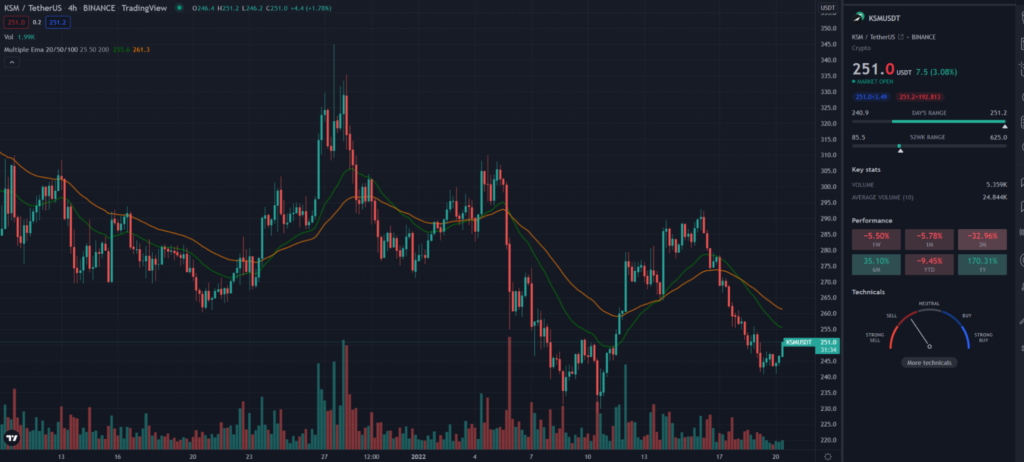 Over the last few months, most cryptocurrencies have been in 'free fall;' KSM is no exception. Some experts have even suggested this could be the start of a prolonged bear market. Hence, our technical analysis tells us it's not a good time to buy KSM.
We've plotted two moving averages on the chart, the 50-day (green) and 200-day (orange), to show a classic crossover. In our case, the crossover clearly indicates the bullish trend, with the shorter-term MA diving under the 00-day one and both staying high above the price chart. Overall, it may not be the best time to invest in the KSM coin before the beginning of bullish reversal is confirmed.
Will KSM coin price hit $1000 in a year?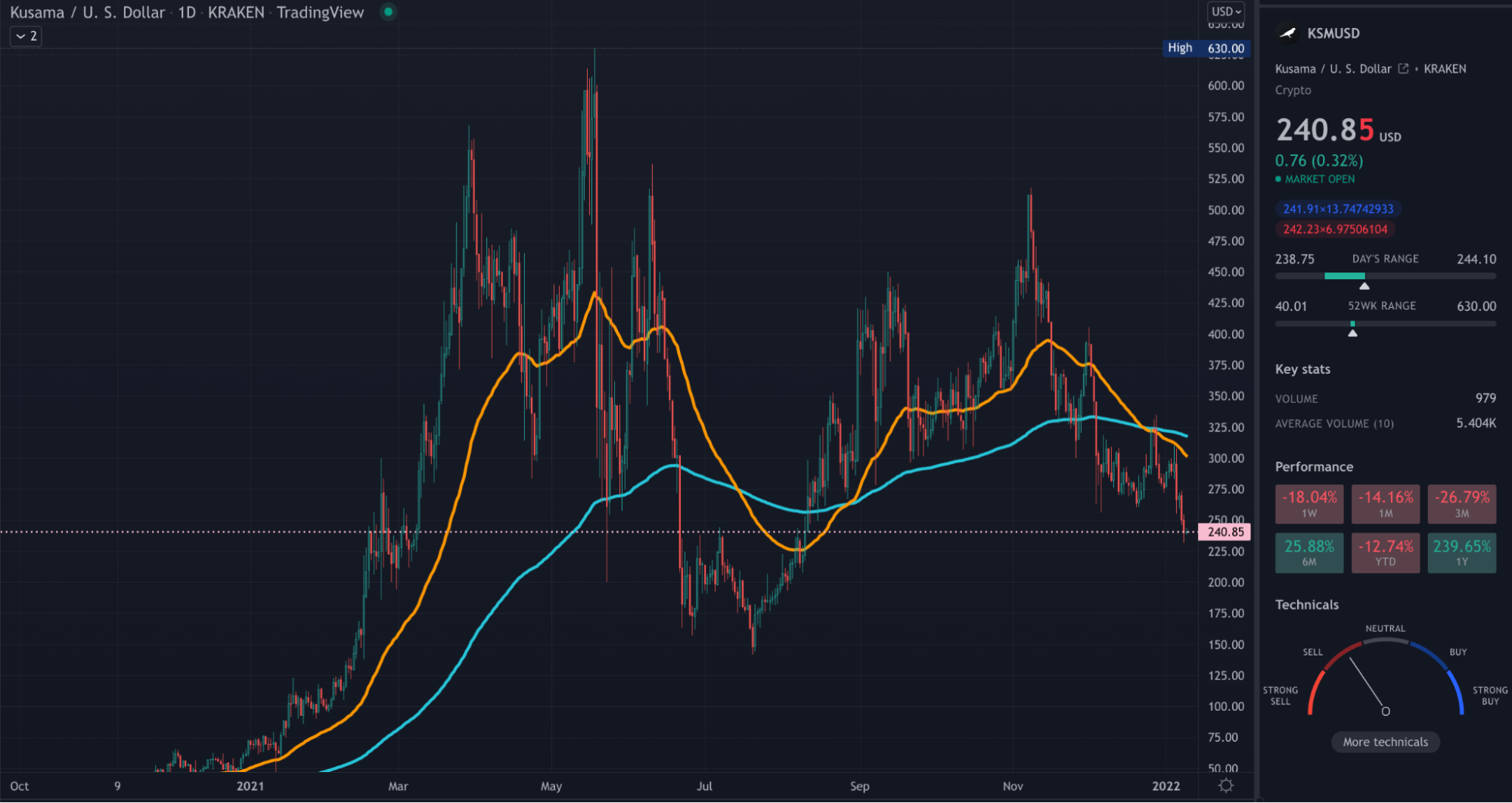 Based on the KSM price predictions we observed from several forecasting sites, the $1000 target seems unrealistic within a year. The prices in the forecasts range from $398.95 (Digitalcoinprice) to around $705.25 (Wallet Investor).
PricePrediction.net estimates a minimum of $570 for KSM, which might reach $675. Wallet Investor is the most bullish of the three, with the lowest prediction of $521.40 up to about $705.25.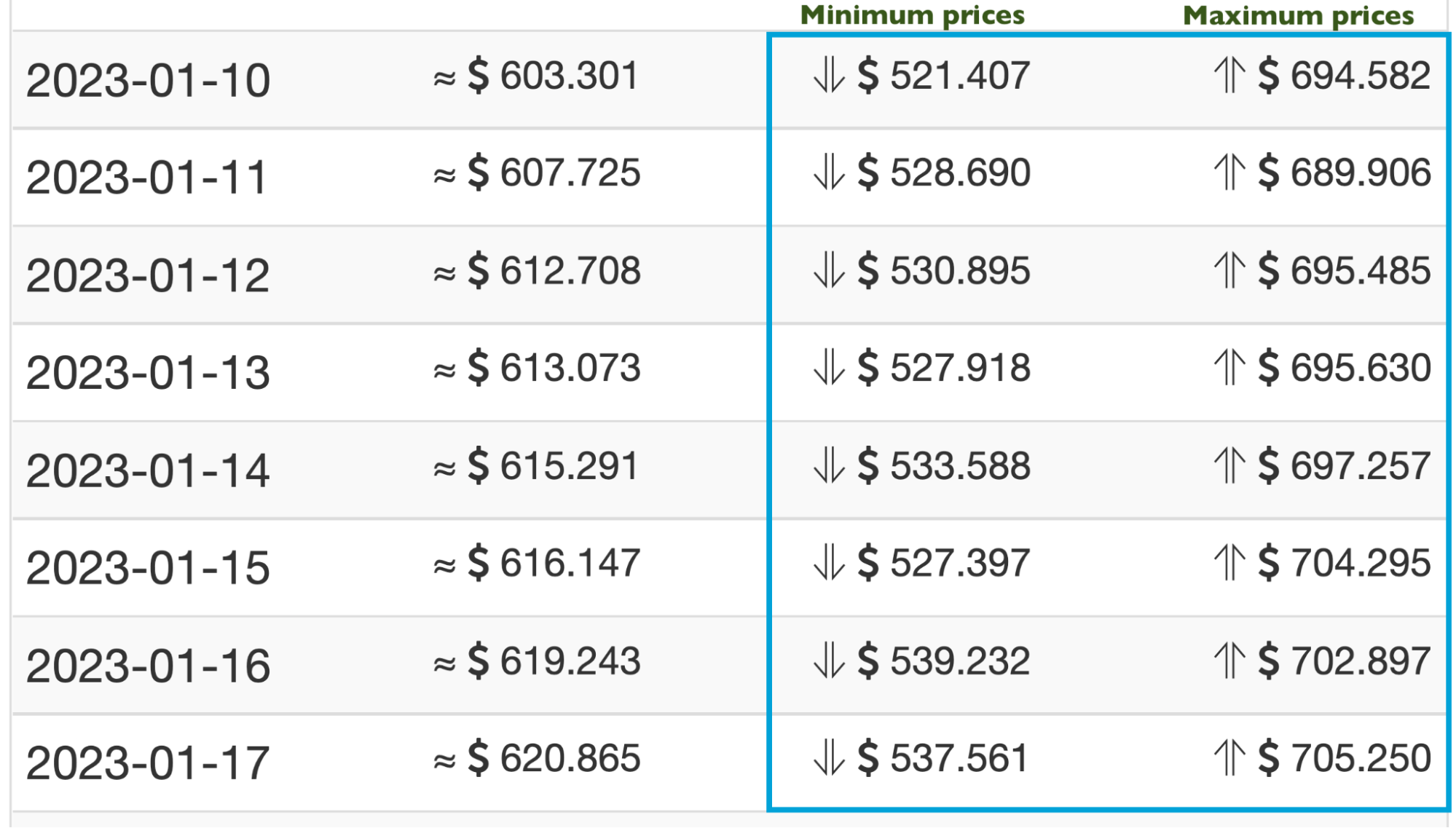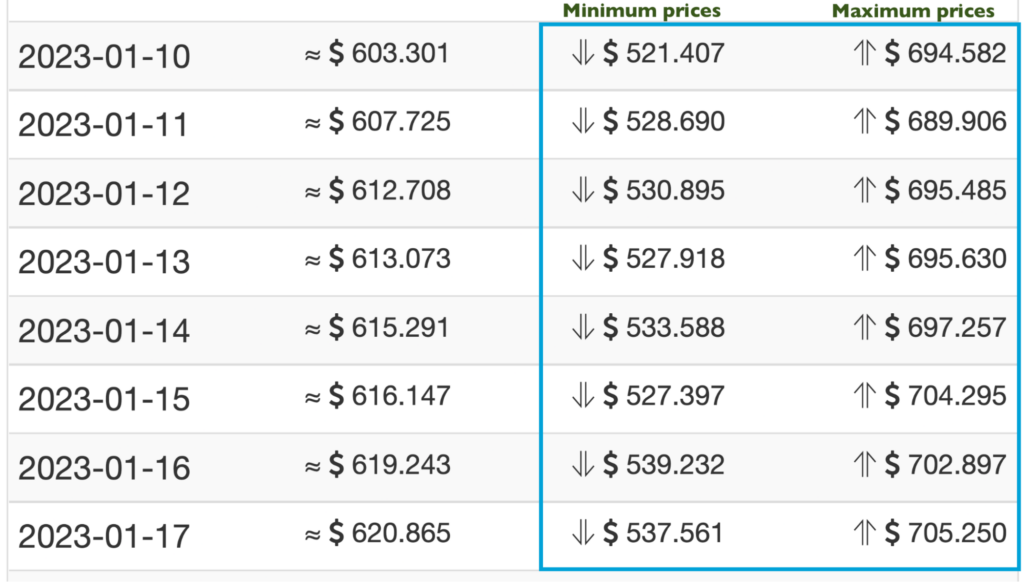 What is KSM's price prediction for 2025?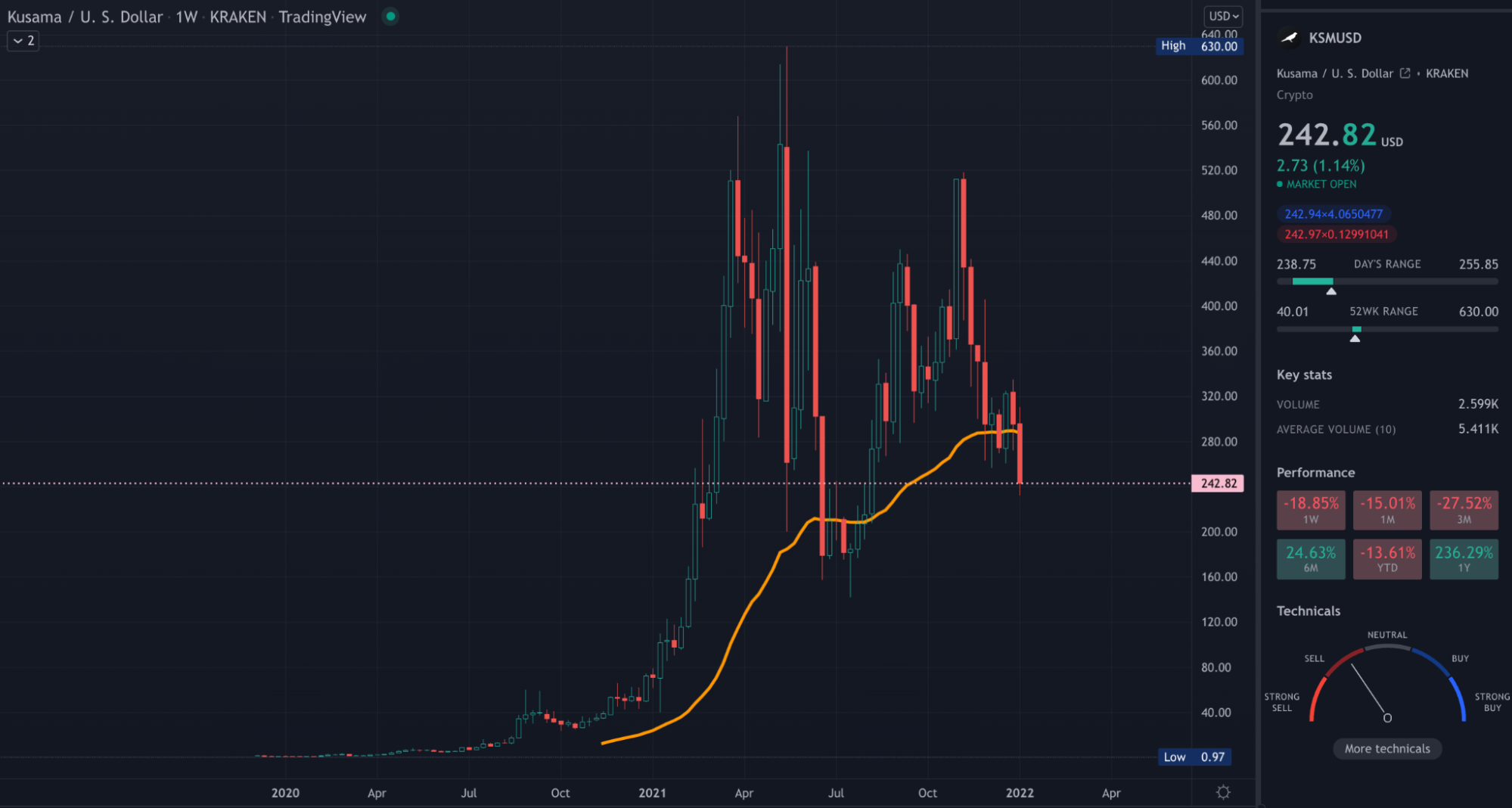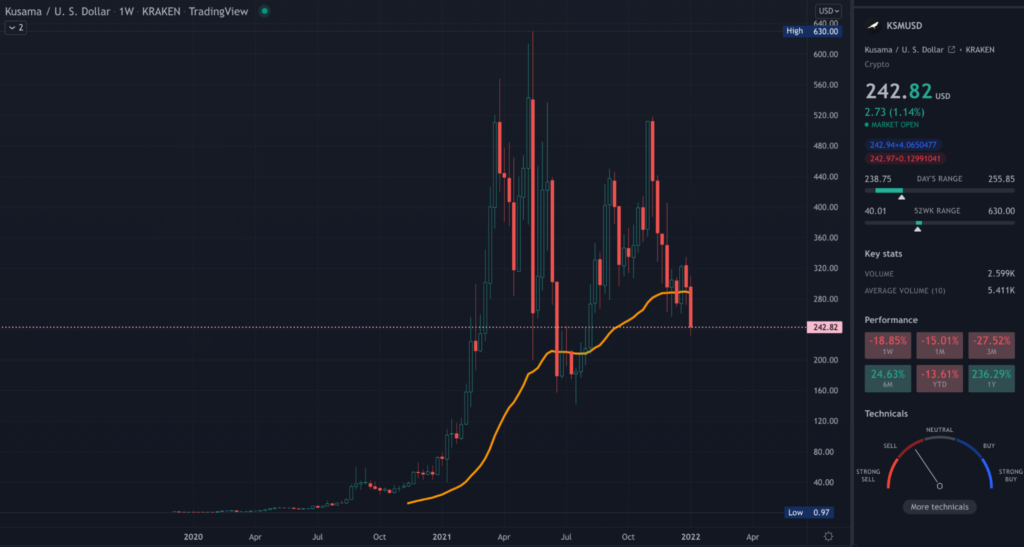 Based on the technical advantages offered by this blockchain, Kusama will likely turn out to be a profitable investment in the long run. Nonetheless, we'll consider the best and worst-case scenarios for 2025 price predictions of KSM.
Best-case scenario
Looking at the predictions from two of the three forecasting sites, investors should expect at least a 3-4X return on their KSM investment. Wallet Investor suggests a minimum price of $1007.
PricePrediction is the most confident, suggesting this token should be worth at least $1248 by 2025, up to $1475.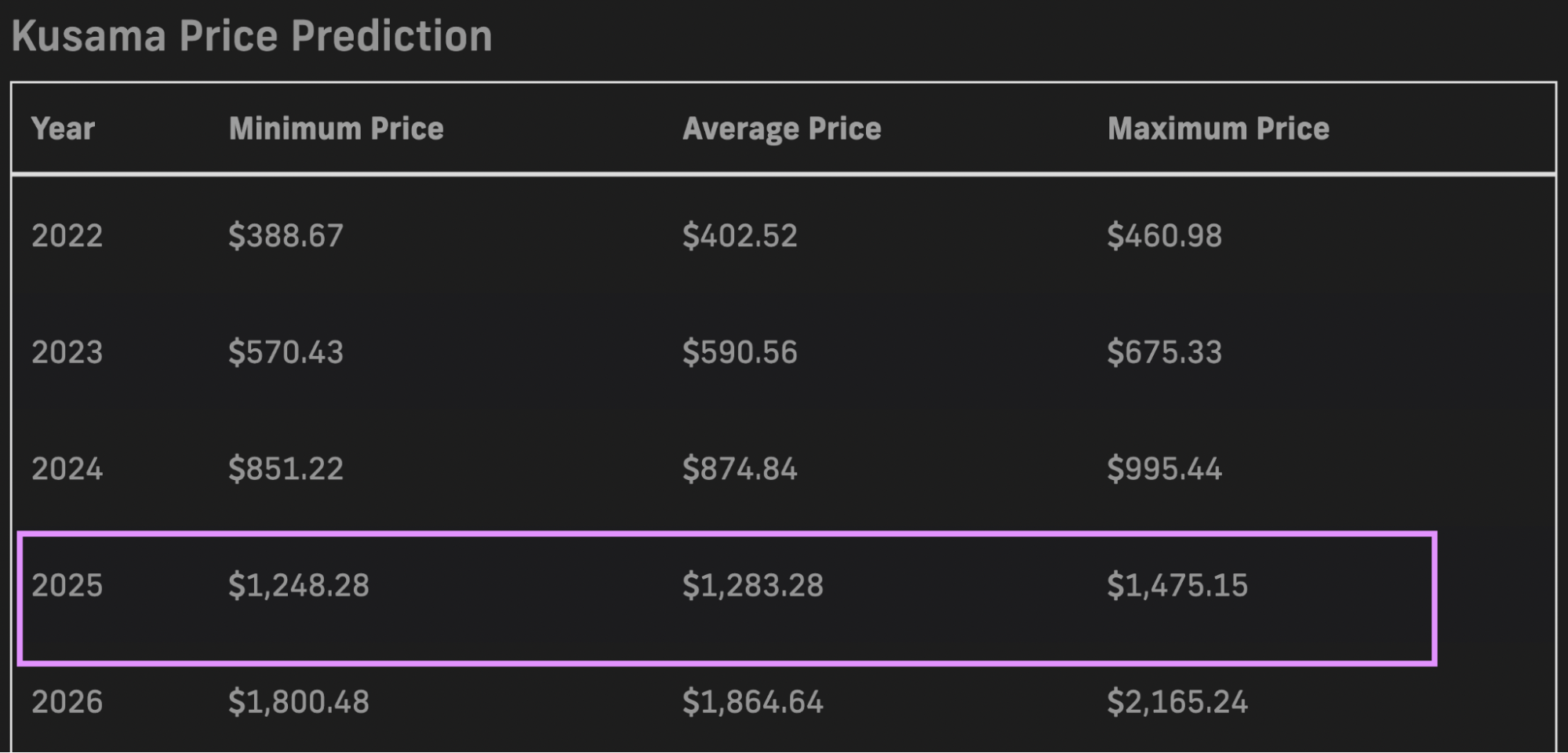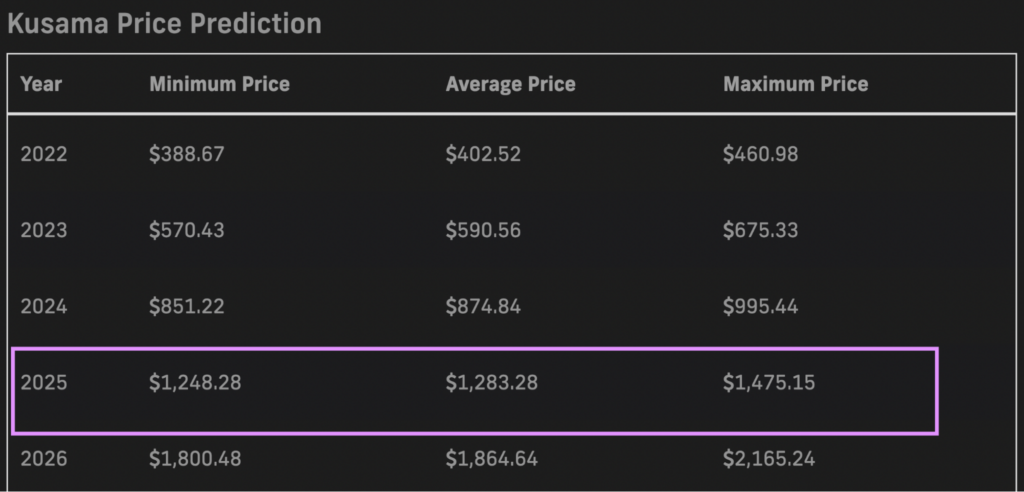 Worst-case scenario
A few factors can weaken KSM's value in the long run. For starters, cross-chain functionality is still in its infancy. Secondly, competition is stiff from other already established projects like Cosmos and Chainlink.
The other challenge is Bitcoin's influence on altcoins generally. Whenever BTC receives negative press, it tends to drive the price of altcoins down, which is presently happening.
Overall, cryptocurrencies are highly volatile and speculative, so you should invest cautiously.
The best way to buy KSM
As with most coins, the best avenue for purchasing KSM is through the numerous available exchanges like Kraken, Binance, Bybit, KuCoin, Gate.io, etc.