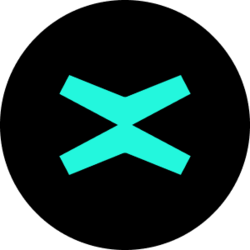 MultiversX (EGLD)
Price
What is Elrond (EGLD)?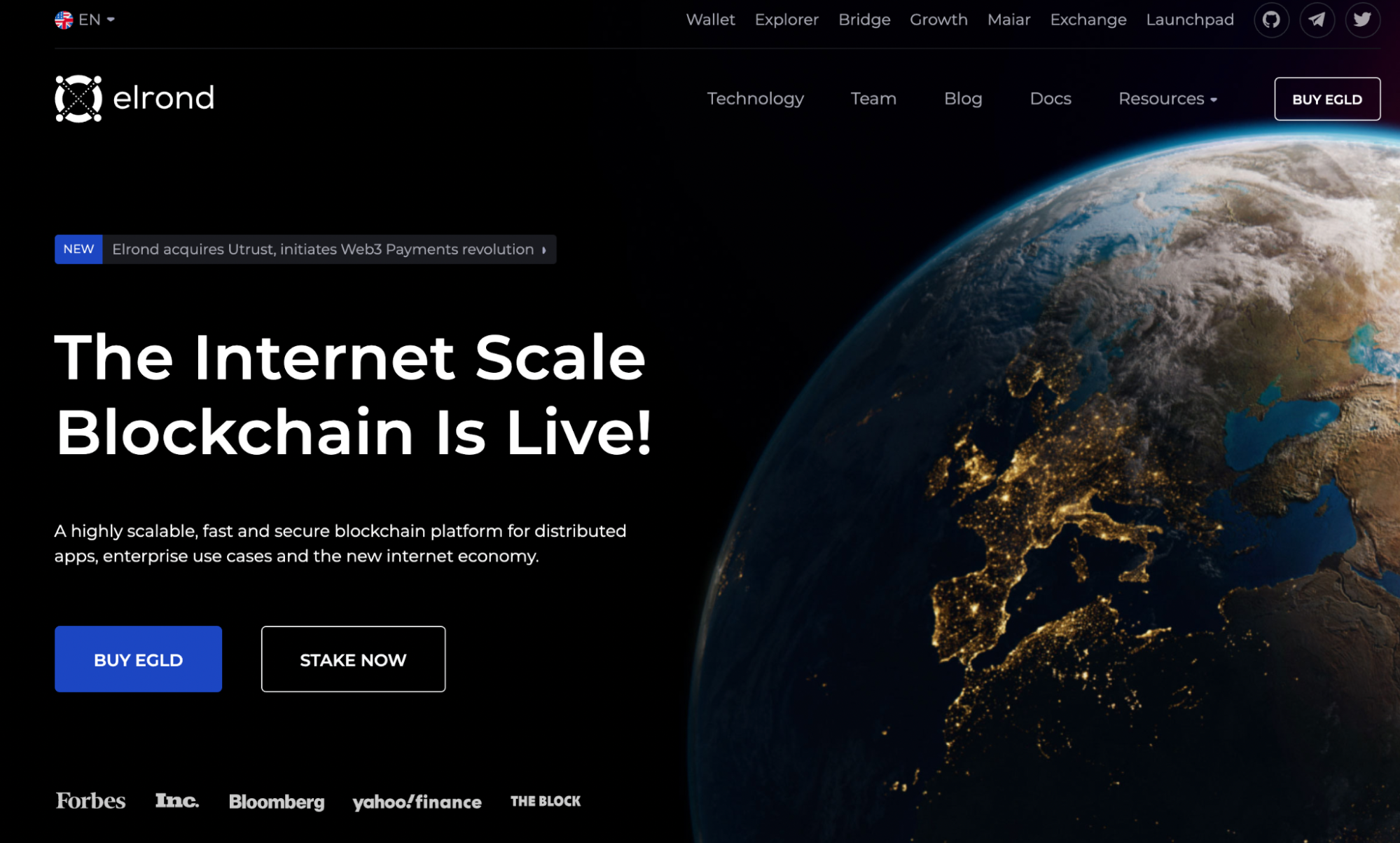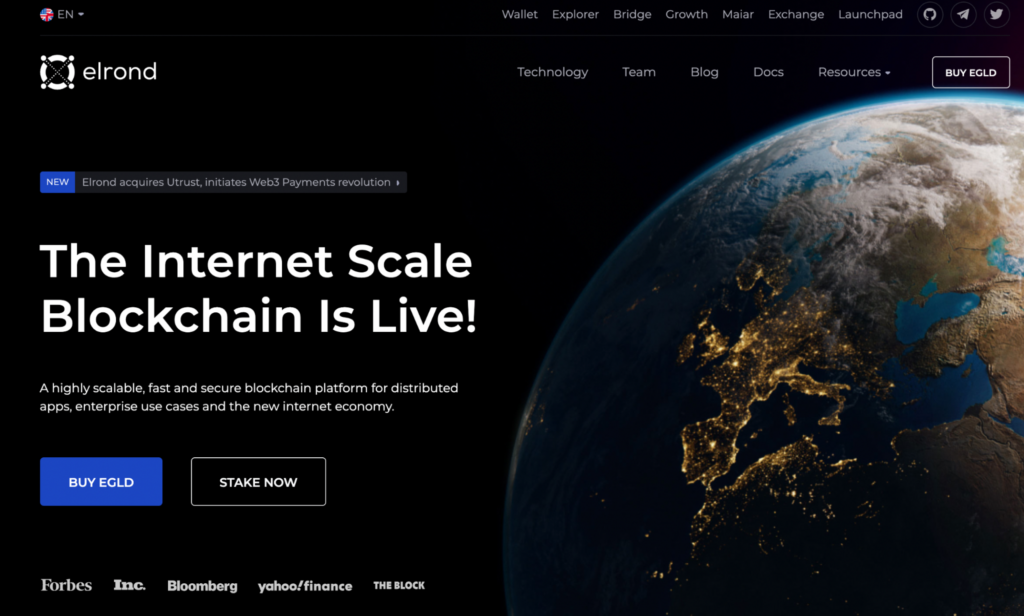 Elrond (which, interestingly, was named after a Lord of the Rings character) is a second-generation, proof-of-stake blockchain for building 'distributed apps, enterprise use cases, and the new internet economy.' Developers familiar with the Rust, C, and C++ programming languages can build with Elrond.
The platform uses sharding, a latency-reducing mechanism where parts of a ledger are split into 'shards' or 'partitions,' allowing for parallel transaction processing.
Coupled with staking, this provides Elrond with a 1000X improvement in throughput across 2169 validator nodes split into four shards. Elrond can reportedly handle about 15,000 transactions per second. Cost is barely an issue with this blockchain, as the minimum cost is $0.01.
As a proof-of-stake ledger, EGLD, the network's utility token, is used to pay fees, governance, smart contracts and reward delegates and validators for staking. According to Elrond's website, delegates can expect to earn a 15-10% APY (annual percentage yield), while validators can pocket at least 21.45%.
This project came into the limelight in August 2019 and was founded by Lucian Todea, along with brothers Lucian and Benjamin Mincu. The mainnet for the blockchain went live in July 2020.
EGLD ranks #56 by the market capitalization and #40 in the CoinMarketCaprating for most traded cryptocurrencies, with a value of $25.60. Let's delve into whether this project is worthy of a place in your investment portfolio and Elrond price predictions for the near future.
Is Elrond a good investment?
Overall, Elrond is a good investment, despite competing with other major blockchain platforms like Ethereum and Cardano. Therefore, it's not unique enough to stand out but does solve some notable problems.
The platform was built to address the severe scalability issues of blockchains, which hinder wider mainstream adoption. As already mentioned, it solves this challenge through proof-of-stake and sharding, two components that aren't present with all second-generation ledgers.
This means near-instant finality and ultra-low transactions without any energy-guzzling mining equipment, making it an ideal platform for decentralized apps.
The other advantage of a proof-of-stake blockchain is it removes the high barrier to entry of needing mining equipment to earn crypto rewards.
Should I buy EGLD today: Crypto technical analysis for EGLD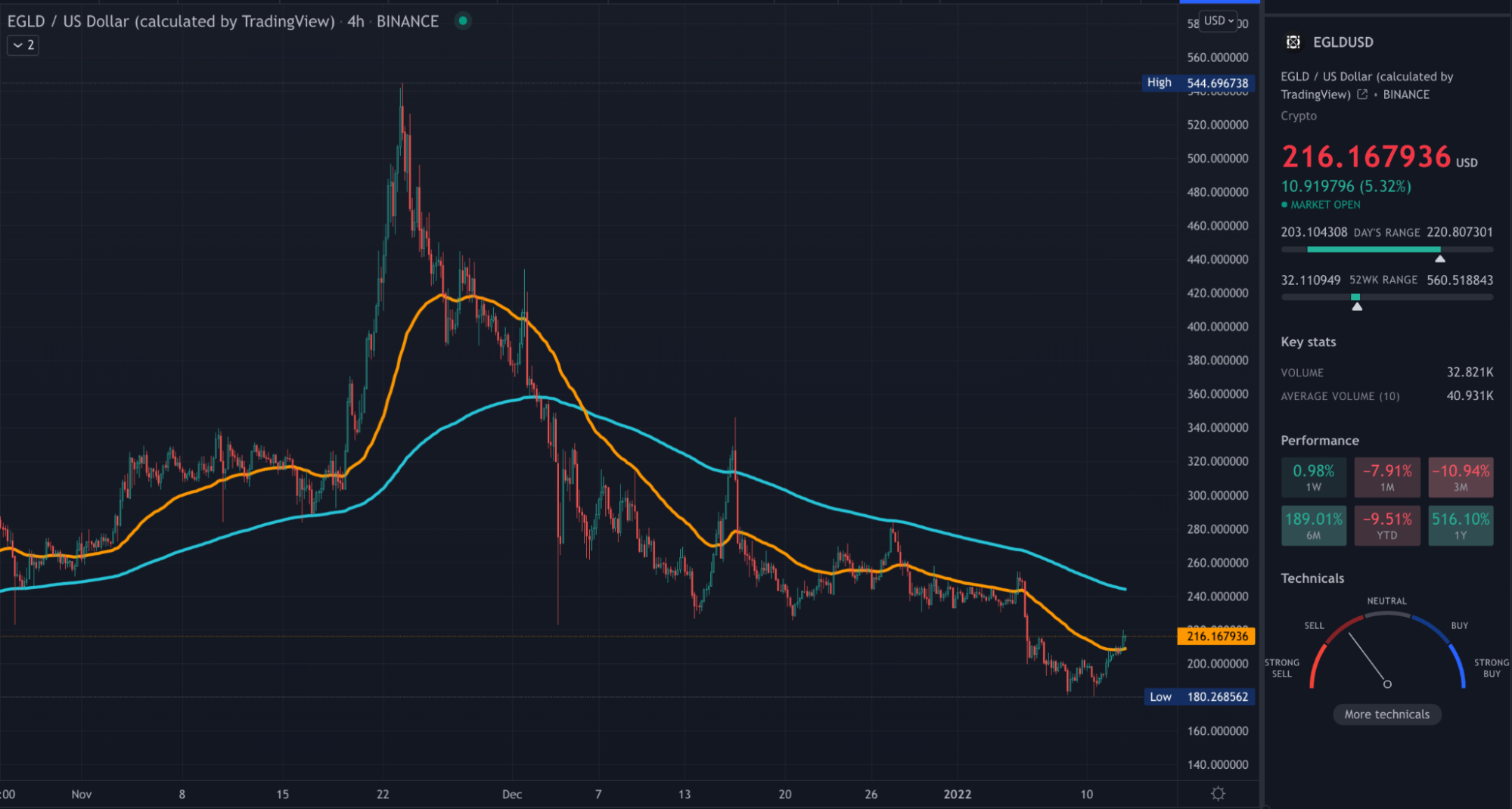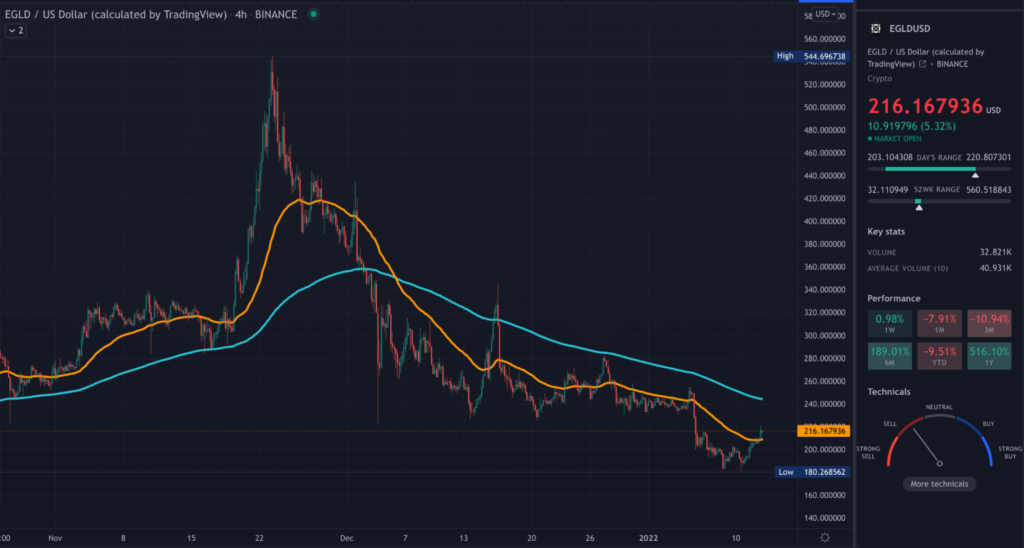 Our technical analysis comprises the 50-day and 200-day moving averages to show a crossover system. Presently, much of the crypto market is experiencing price declines across the board; EGLD is no exception.
This means it's not the best time yet to buy EGLD. With a 50-200 moving average crossover, traders first look for the 50 (orange) to cross above the 200 (blue). Moreover, the price must be above both to confirm a buying signal.
We can see on the chart EGLD is not quite at this point. However, Elrond price predictions for 2023 suggest this bearish movement might be temporary in the bigger scheme of things.
Will EGLD coin price hit $1000 in a year?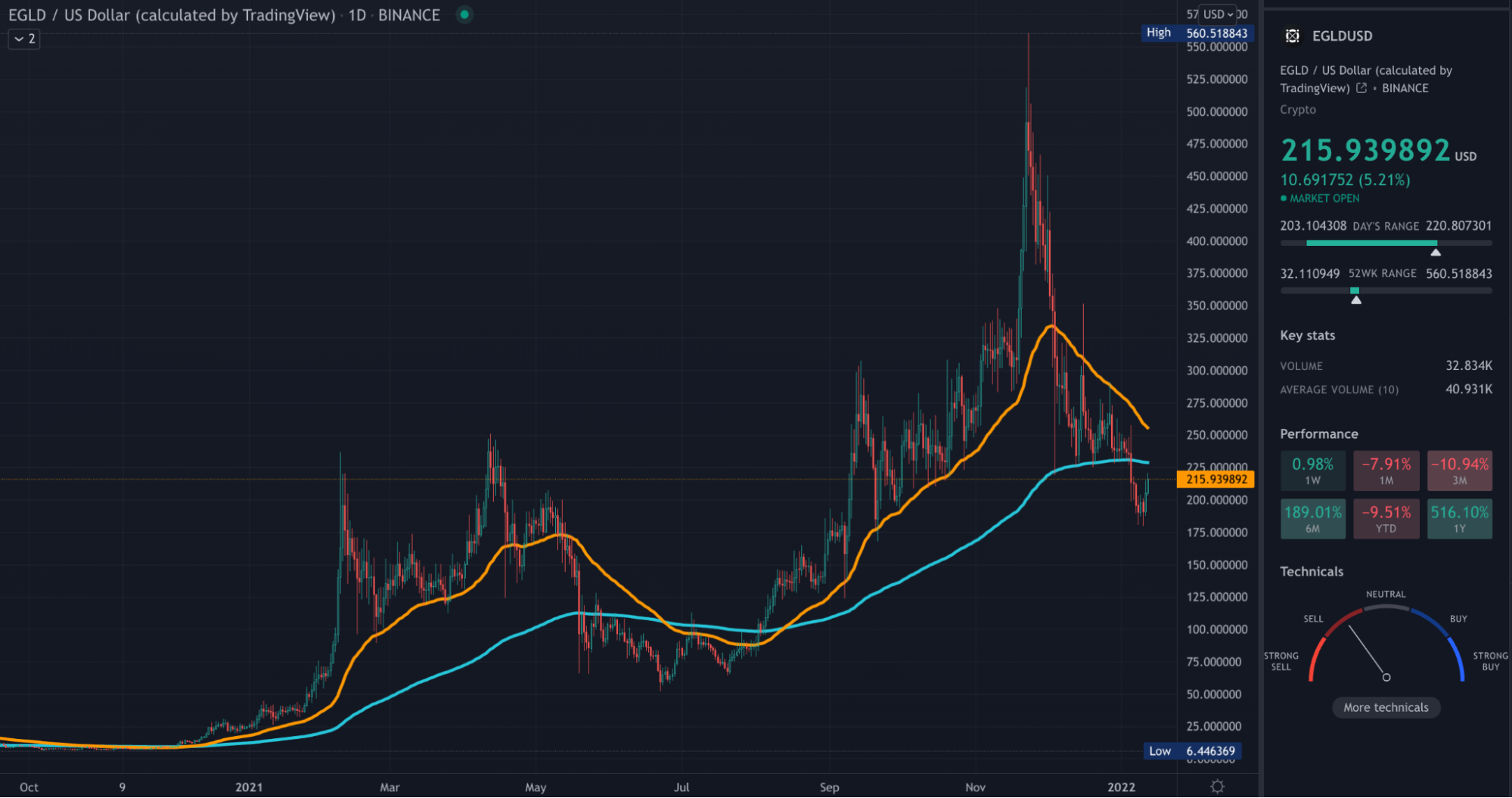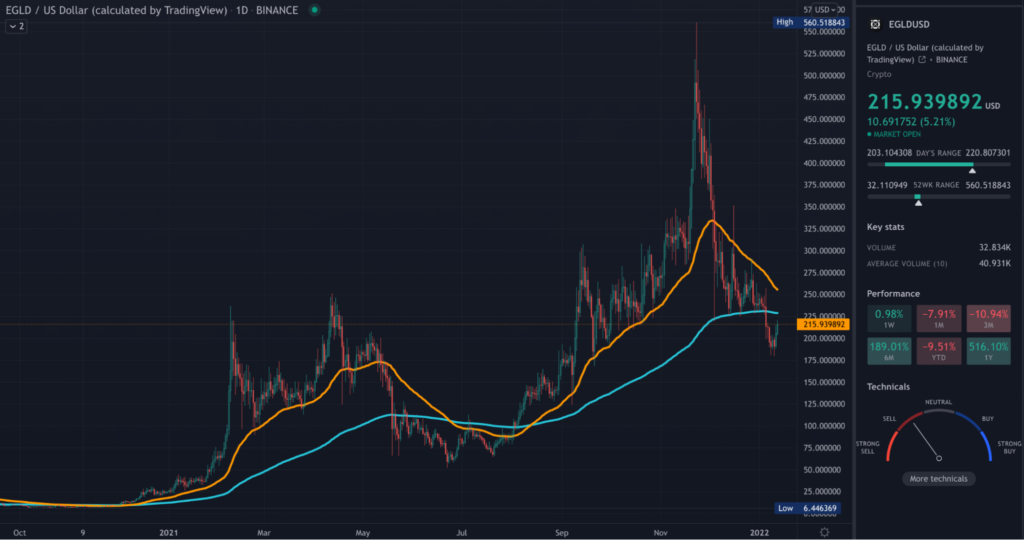 The three forecasting sites we observed believe EGLD is an excellent long-term investment since the projected estimates are higher than the token's present value. However, $1000 is unlikely for this token as the predictions range from $342 to $532.
$342 is the average forecast presented by Digitalcoinprice. Wallet Investor sees EGLD having a price in the $383 to $519 range in a year.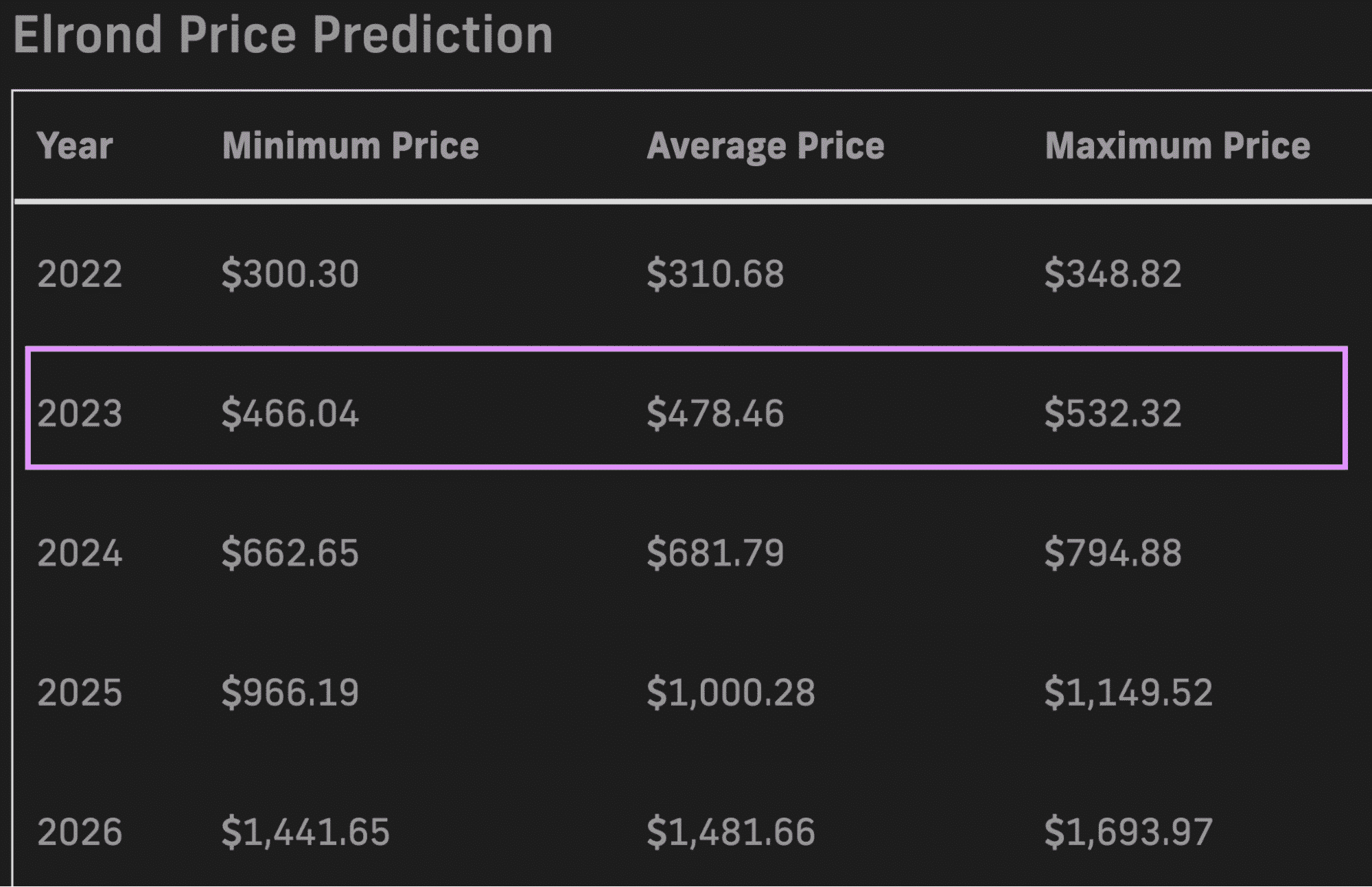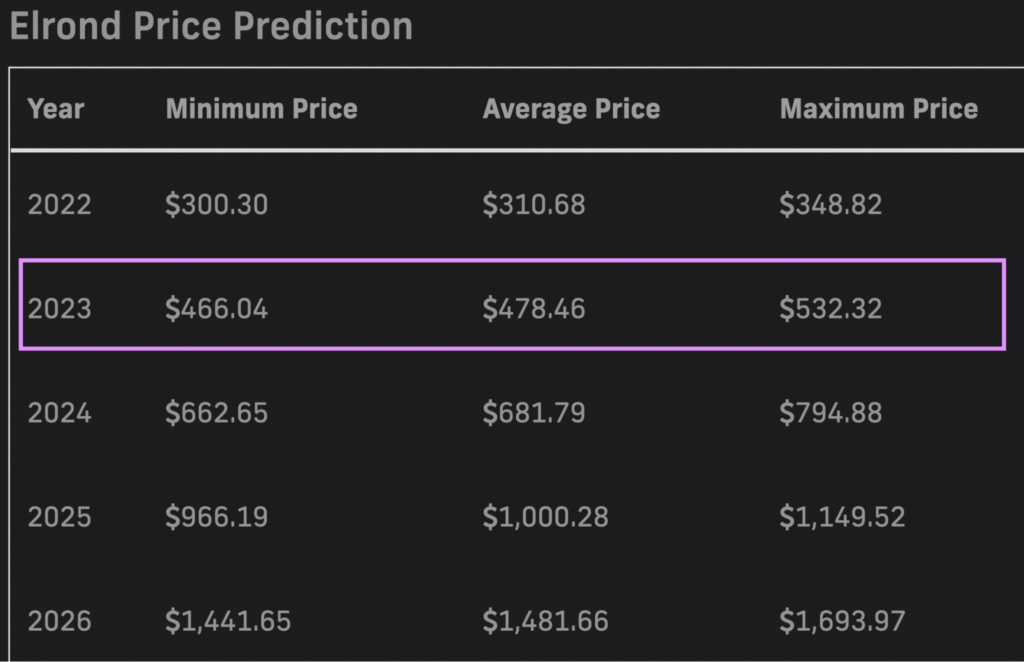 The most optimistic estimates come from PricePrediction.net, which suggests a minimum of $466 to a maximum of $532.
What is EGLD's price prediction for 2025?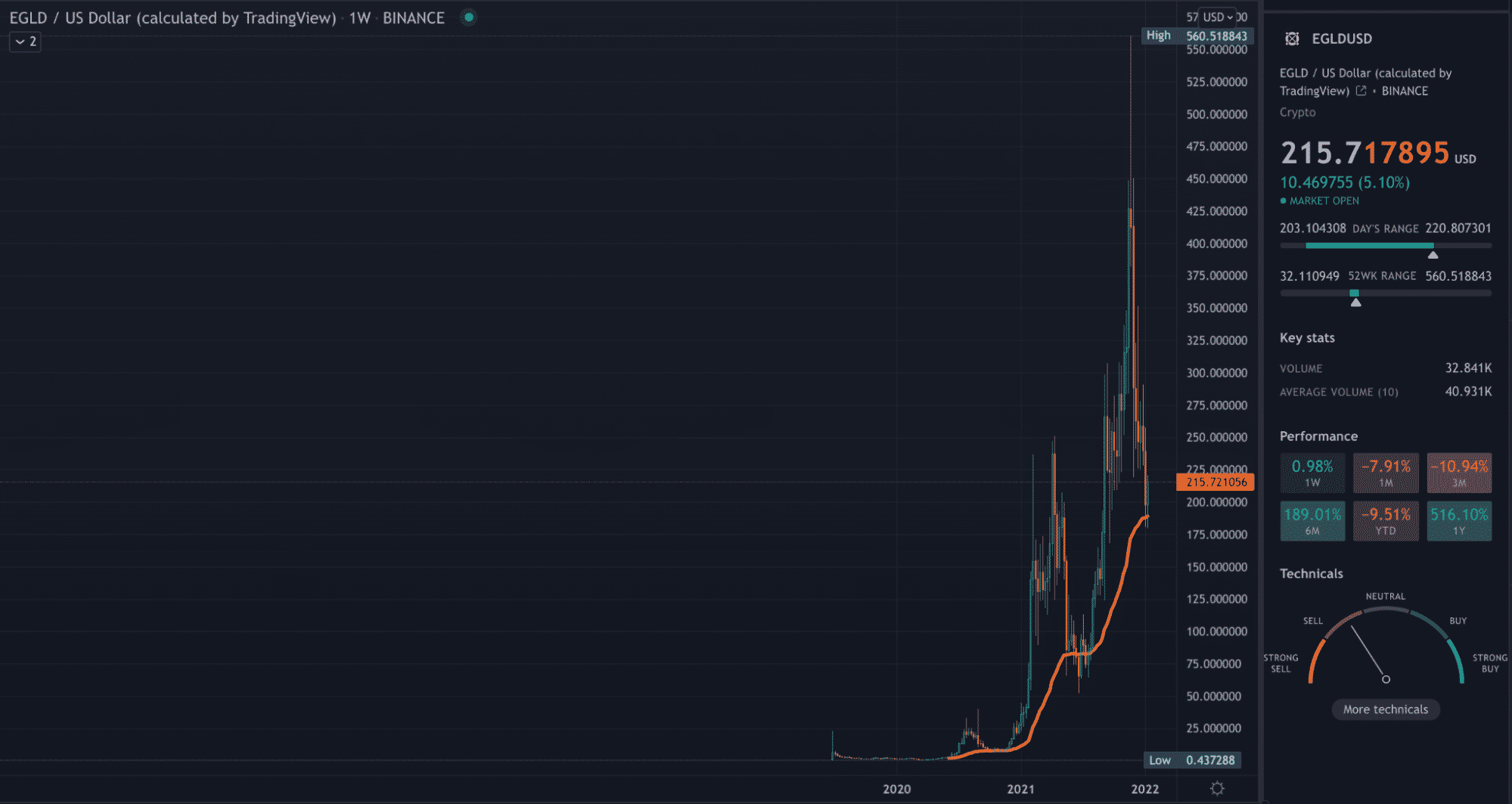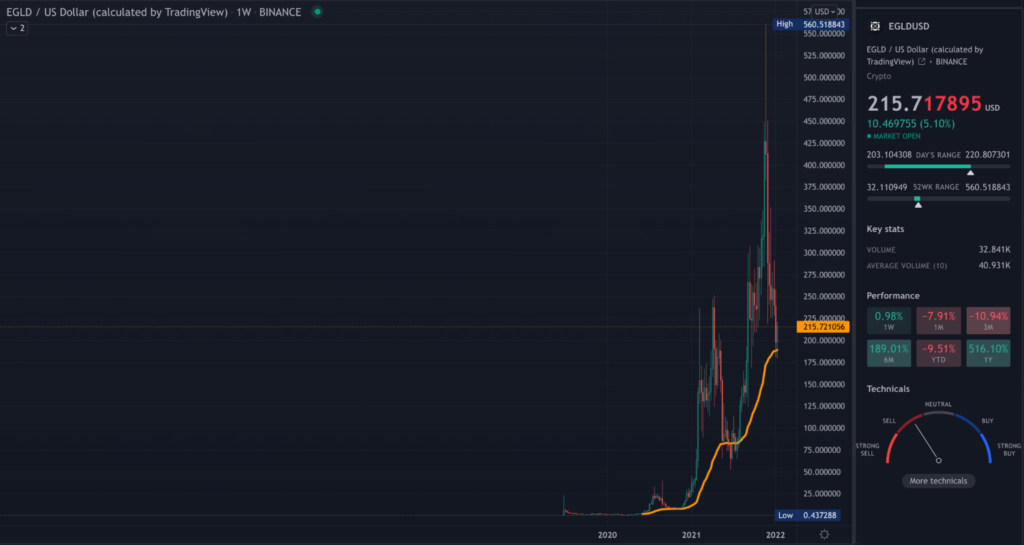 Ultimately, Elrond has the grand ambition of an 'internet-scale' blockchain and has, so far, proven its mettle. Yet, we should understand that no crypto investment is completely safe.
Best-case scenario
Again, all the forecasting sites we explored see EGLD as even more valuable in 2025. The lowest prediction comes from Digitalcoinprice, which approximates a maximum price of $454 for that year.
Wallet Investor comes in second for confidence as the site suggests minimum and peak values of $856 and $1006, respectively.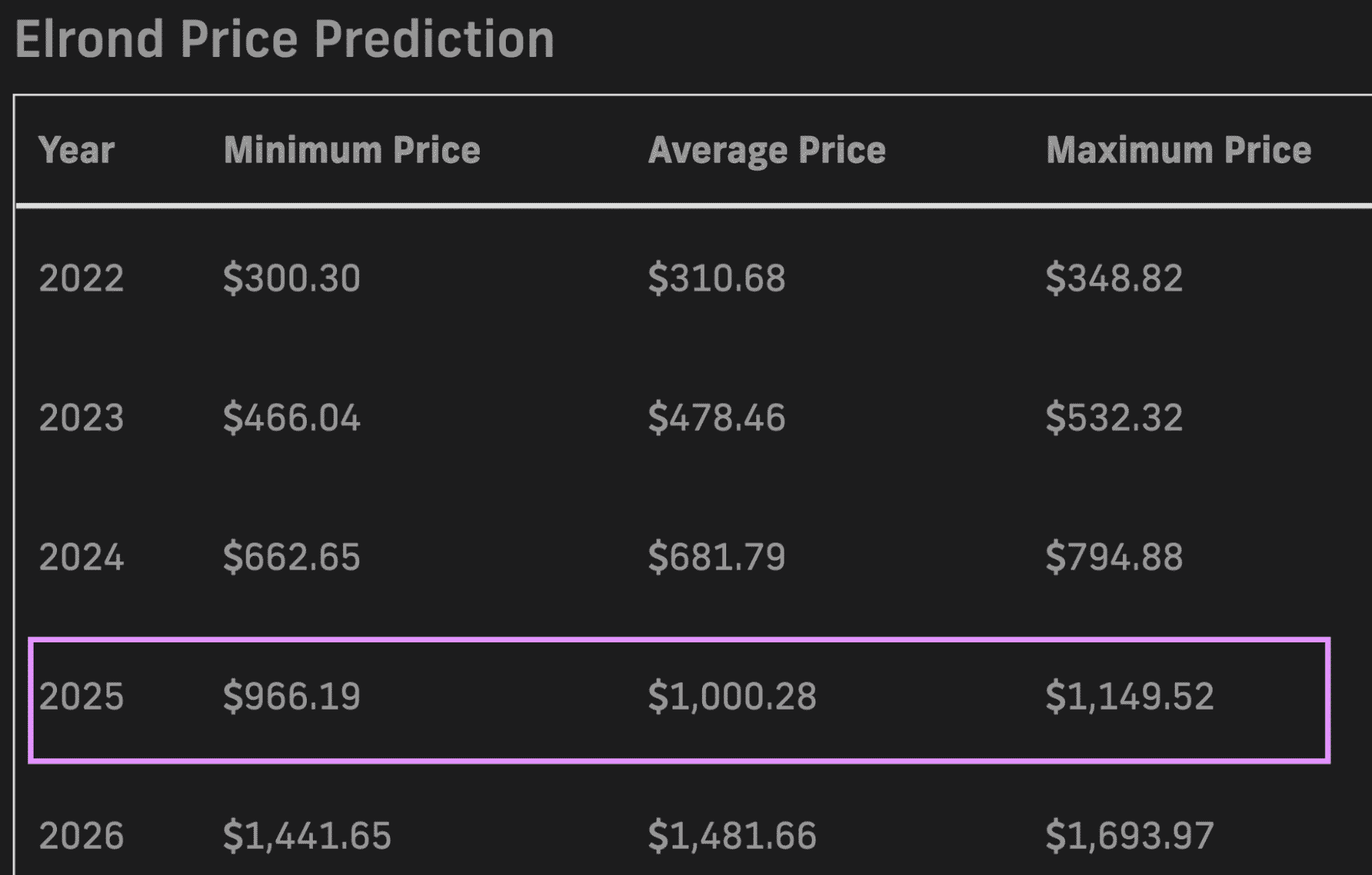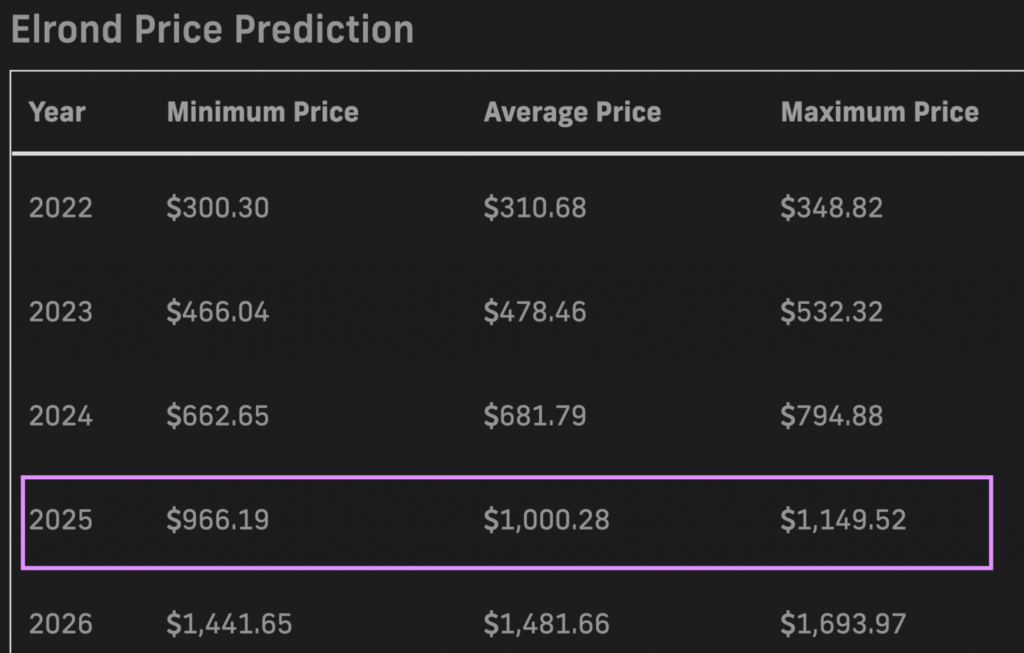 Again, the most optimistic estimate comes from PricePrediction.net at a minimum of $966 up to $1149.
Worst-case scenario
As we mentioned, Elrond is competing with tens of blockchains with similar objectives and structures. This makes the project not particularly unique. Moreover, cryptocurrencies are inherently volatile as the price of coins can dip substantially in value at any time.
Thus, any potential investment into Elrond should be approached with extreme caution.
The best way to buy EGLD
This token is available for purchase from many exchanges such as Crypto.com, OKEx, Bitfinex, Binance, KuCoin, etc. Alternatively, users can also buy through services like Moonpay and Ramp on the Elrond website.