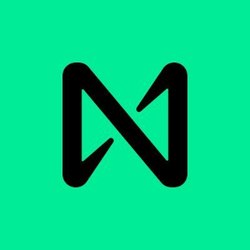 NEAR Protocol (NEAR)
Price
What is NEAR Protocol (NEAR)?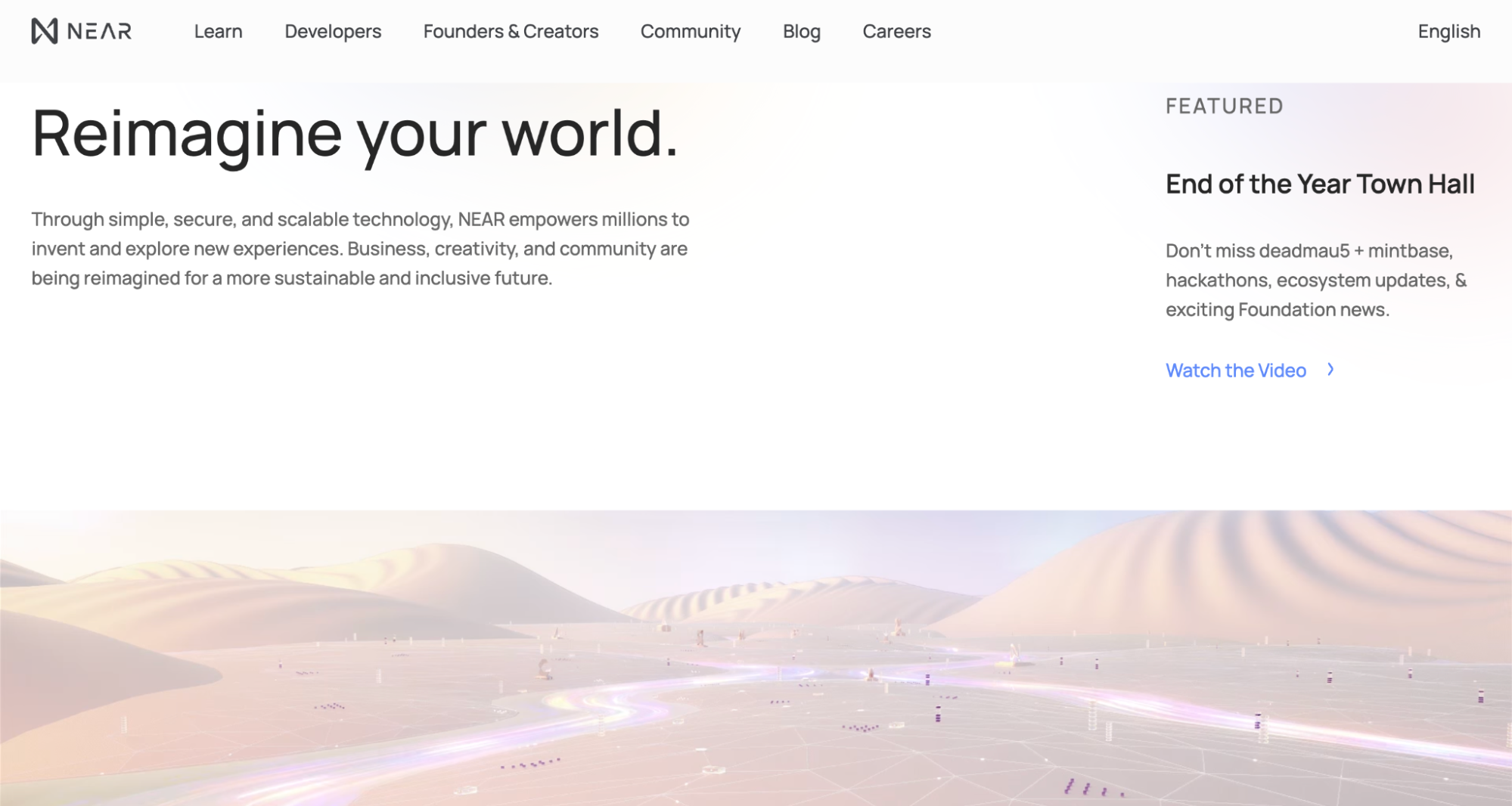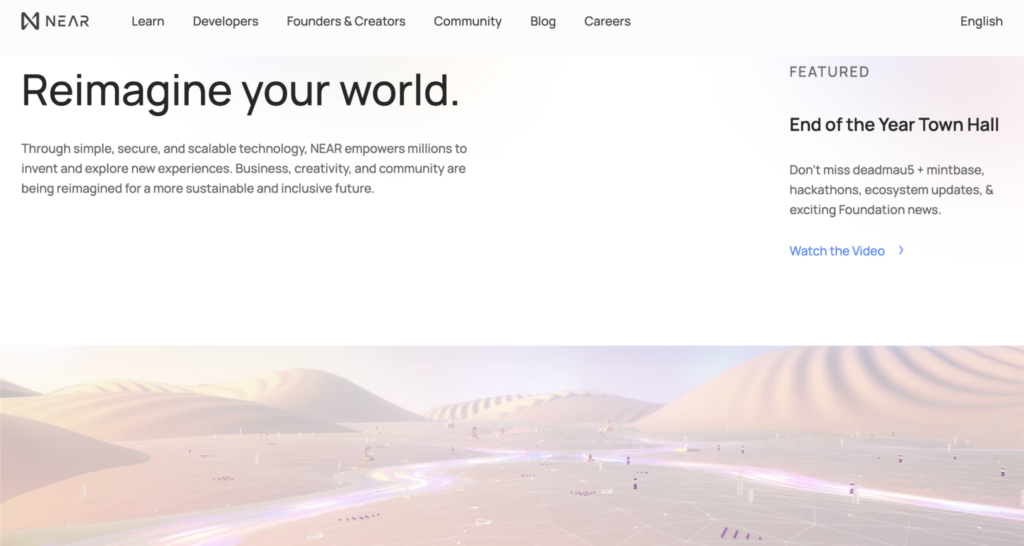 NEAR is on a mission to transform how decentralized applications (dApps) are built and function. The projects bridges the gap between a developer-friendly blockchain framework producing highly performant dApps with better UX and UI for consumers compared to its competitors.
At its core, the NEAR Protocol is a proof-of-stake blockchain for creating dApps. Therefore, NEAR competes with several established names in this sector, most notably Ethereum.
Unlike many other second-generation blockchains, NEAR is transitioning towards sharding. The simplest way to understand sharding is a way of 'spreading the load' where each computer in a blockchain doesn't need to process the entire transactional volume.
Combined with the proof-of-stake model, NEAR Protocol can scale linearly to thousands of transactions per second. NEAR is the utility token within the platform acting as the medium of exchange for paying fees and rewarding validators/delegators for staking.
The NEAR Protocol was initially conceived in July 2018 by Illia Polosukhin and Alexander Skidanov, both of whom are former Google employees.
Through million-dollar investment funding, development, and testing over the years, the NEAR Protocol officially came to light in April 2020. In less than two years, NEAR is the 24th most traded cryptocurrency, according to CoinMarketCap.
Presently, this token will cost you $1.13, ranking #42 by the market capitalization. This article will outline why this project is an excellent investment and NEAR crypto price predictions.
Is NEAR Protocol a good investment?
It's been well-documented that many blockchains suffer from scalability issues which results in several problems, namely high fees and long transaction times.
Ethereum is one project that's been the most guilty of this challenge. Consequently, the long-anticipated Ethereum 2.0 will aim to be more scalable thanks to staking and sharding.
However, projects like NEAR already have proof-of-stake functioning in their network. Once NEAR officially becomes a sharded chain, analysts believe it could process at least 100 000 tps (transactions per second) and become 10 000 times lower in fees.
Another interesting aspect about NEAR is having a limited supply of 1 billion tokens, with 60% or about 601 billion of these presently in circulation. While NEAR is competing with quite a number of established blockchains with similar features, it could still be a good bet.
Should I buy NEAR today: Crypto technical analysis for NEAR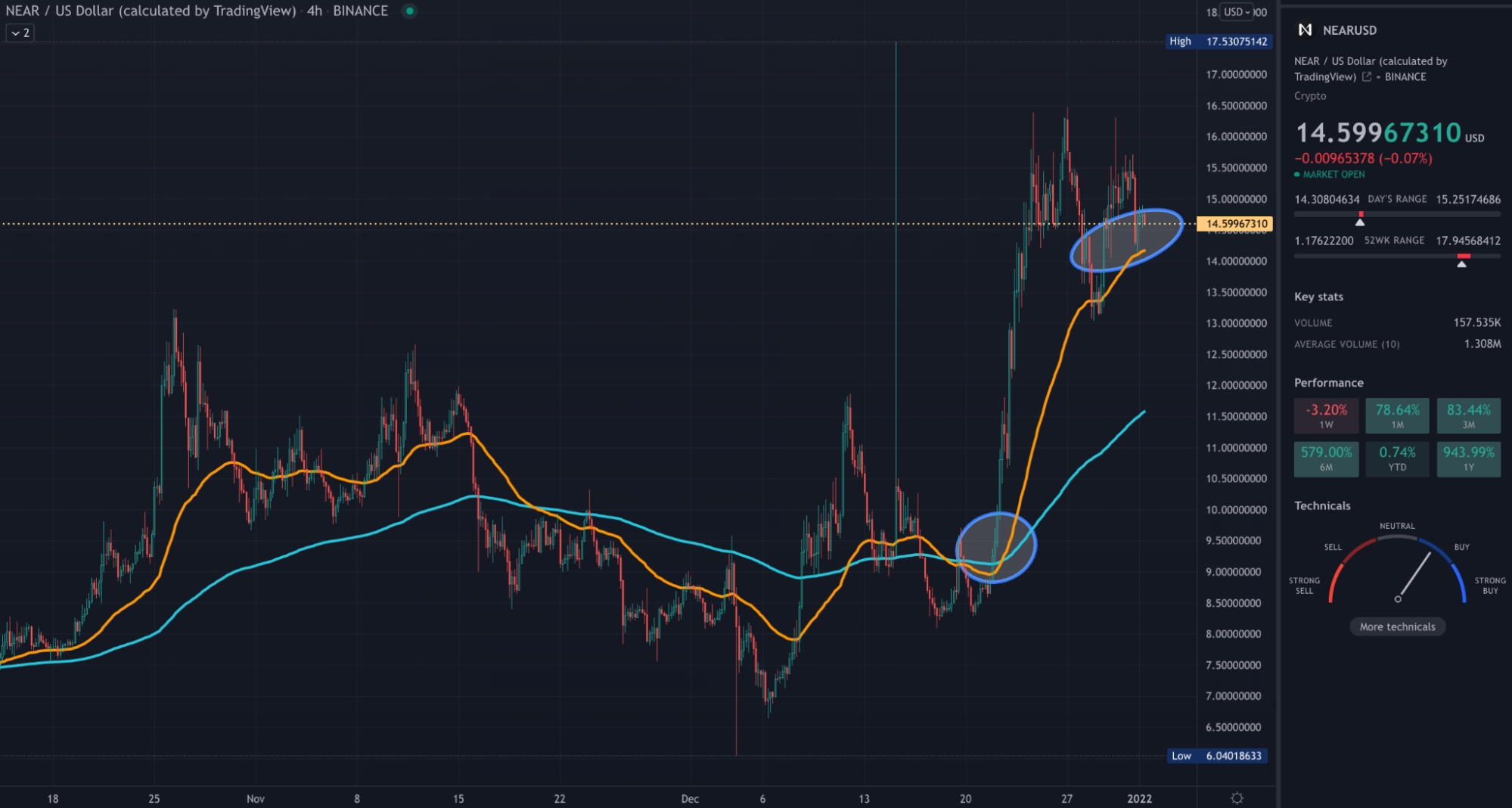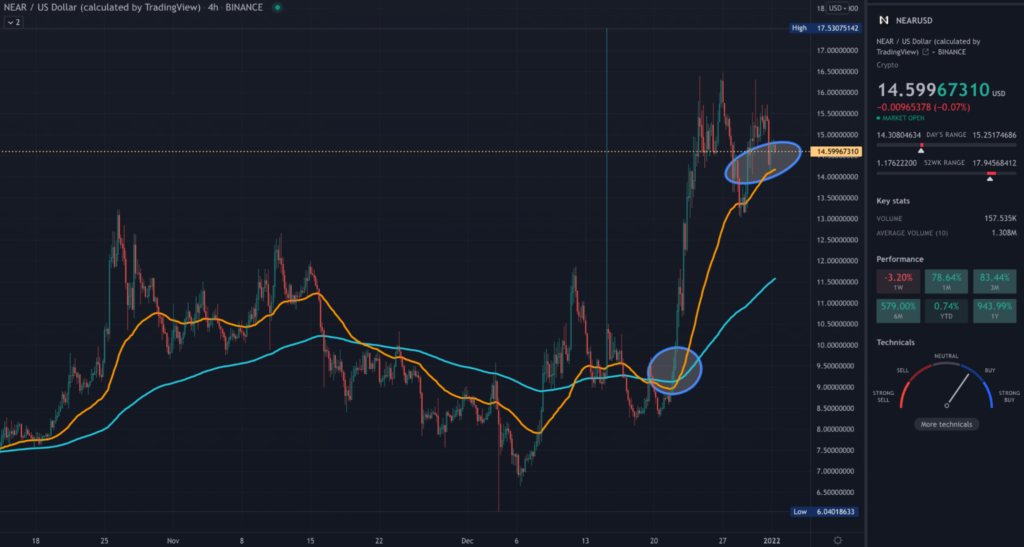 Our technical analysis, consisting of the 50-day (orange) and 200-day (blue) moving averages, suggests a buying opportunity. NEAR meets the two entry triggers with this crossover strategy.
The 50 has crossed above the 200, and the market is trading above both moving averages (as highlighted with the two ellipses on the chart). Let's now explore NEAR crypto price prediction analysis for 2023 and 2025.
Will NEAR coin price hit $100 in a year?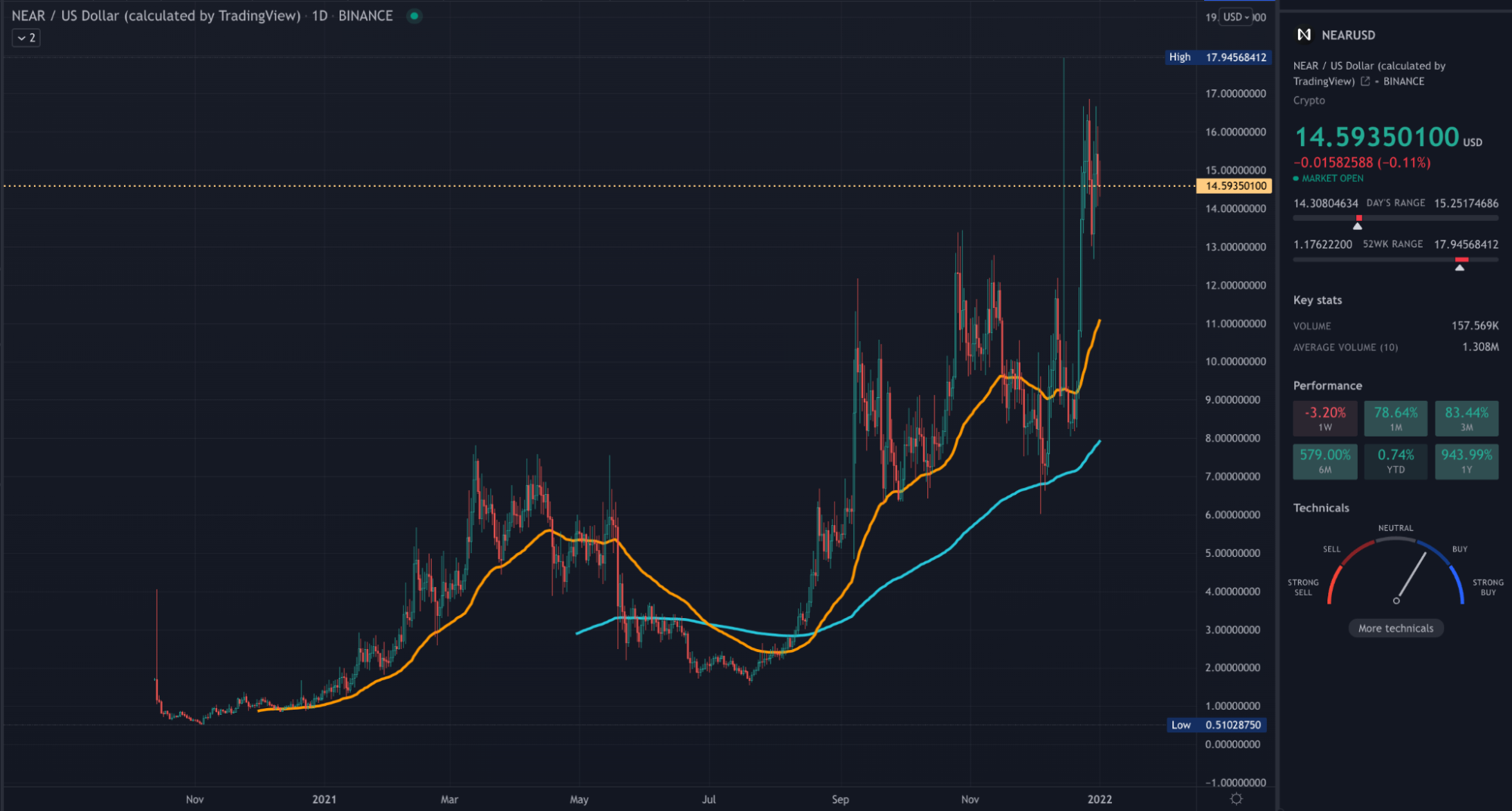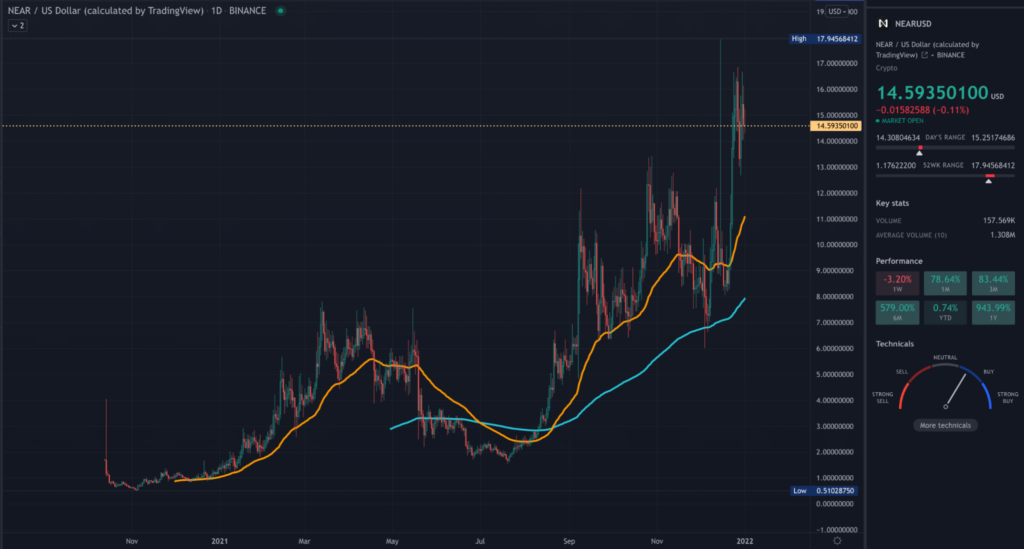 Some might believe $100 is a bit of a stretch. On the other hand, if we experience an overall strongly bullish crypto market as in 2021, NEAR could surpass $100.
A sensible approach is relying on algorithm-focused prediction sites like Wallet Investor that tend to have conservative estimates. Based on our analysis of a few other forecasting resources like PricePrediction.net, it seems unlikely NEAR will hit the $100 target in a year.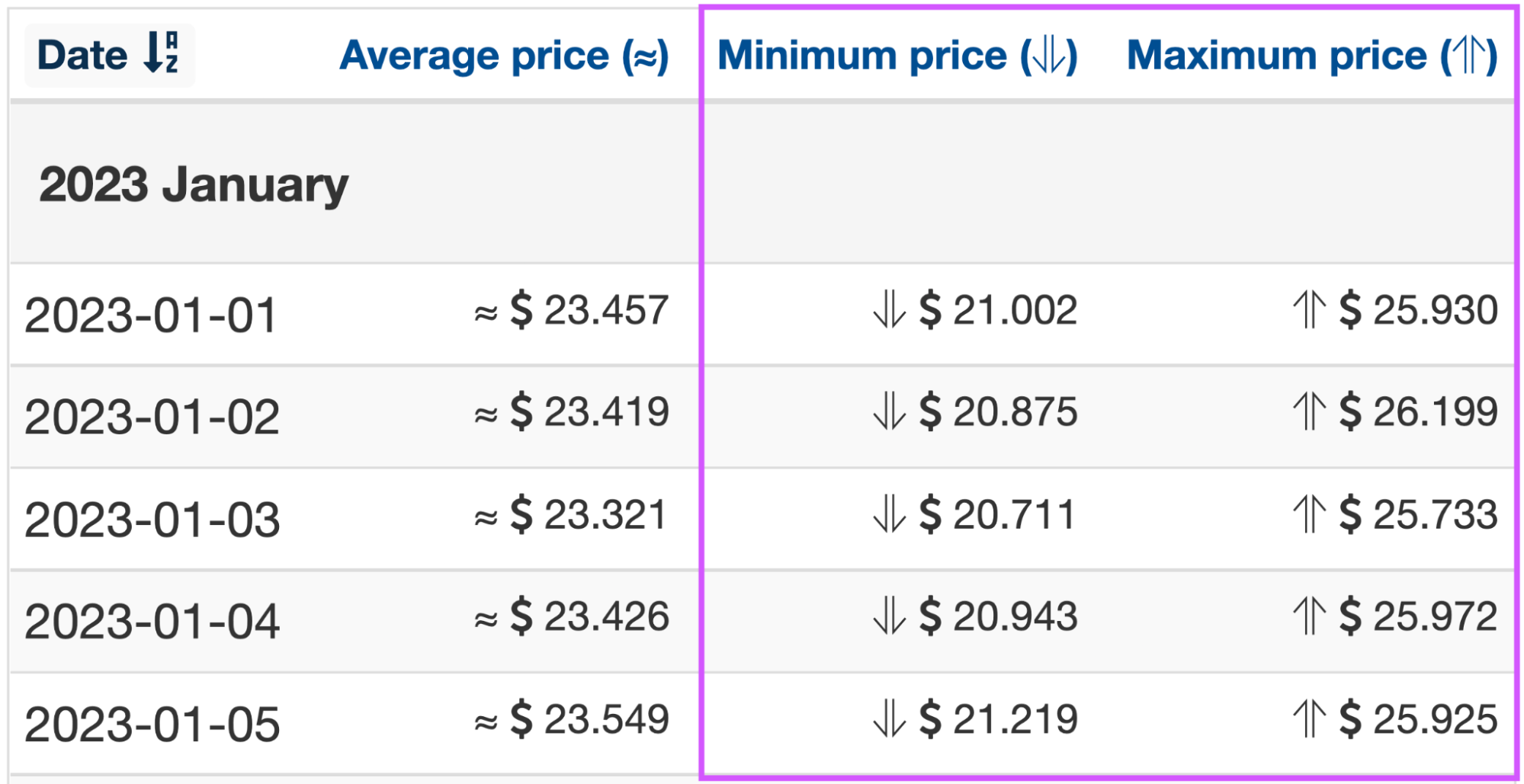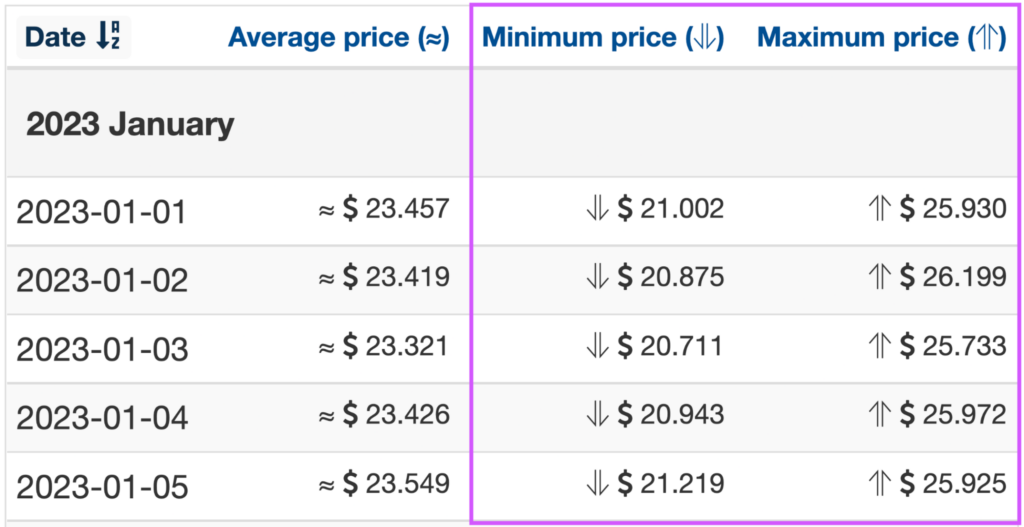 For instance, Wallet Investor approximates values between $21-$26 for 2023. Similarly, PricePrediction.net estimates prices in the $20-$23 range by the same period.
While the result of either forecast would still mean a profitable investment, investors will still hope NEAR does far better than the expectations.
What is NEAR's price prediction for 2025?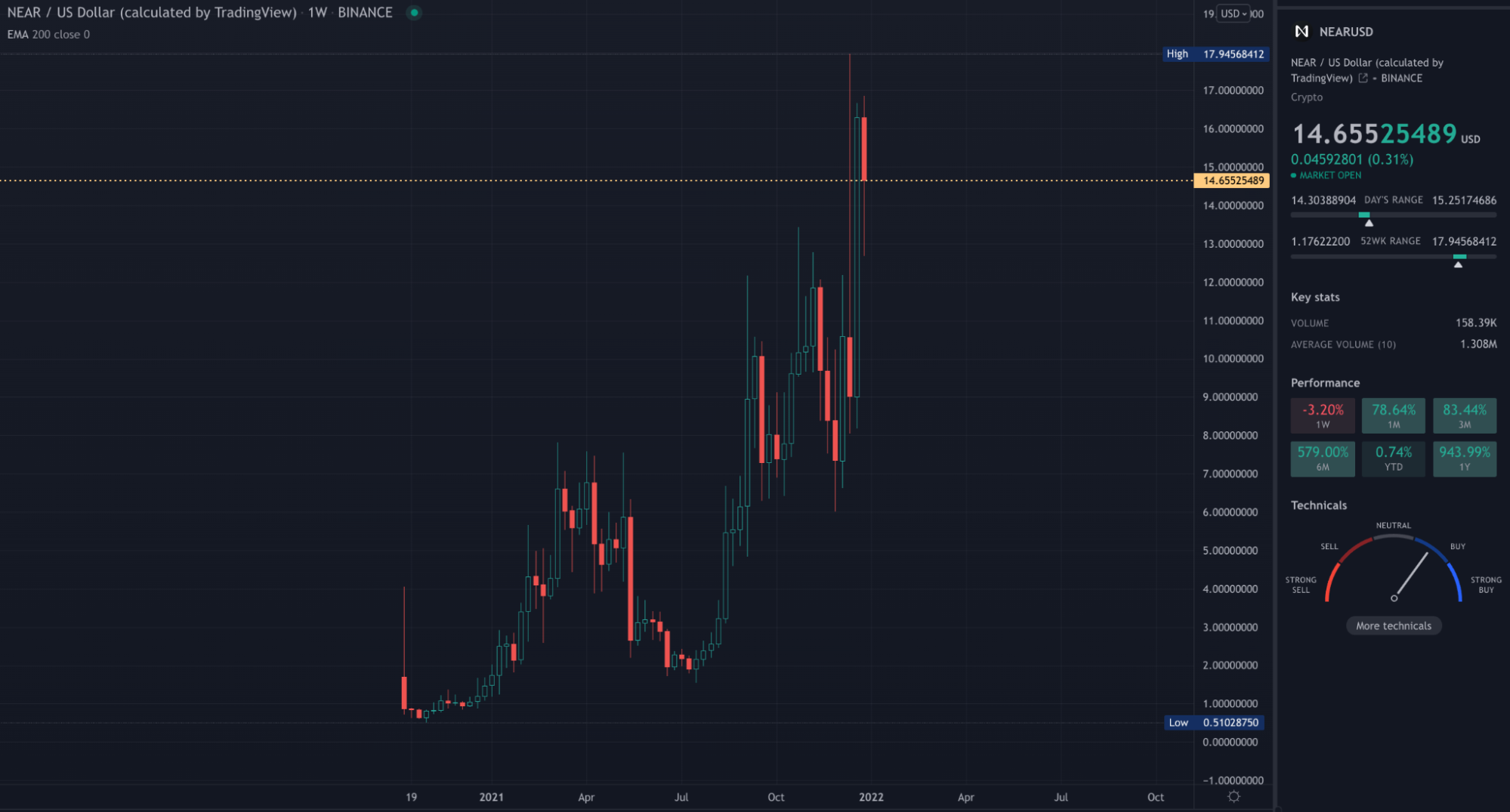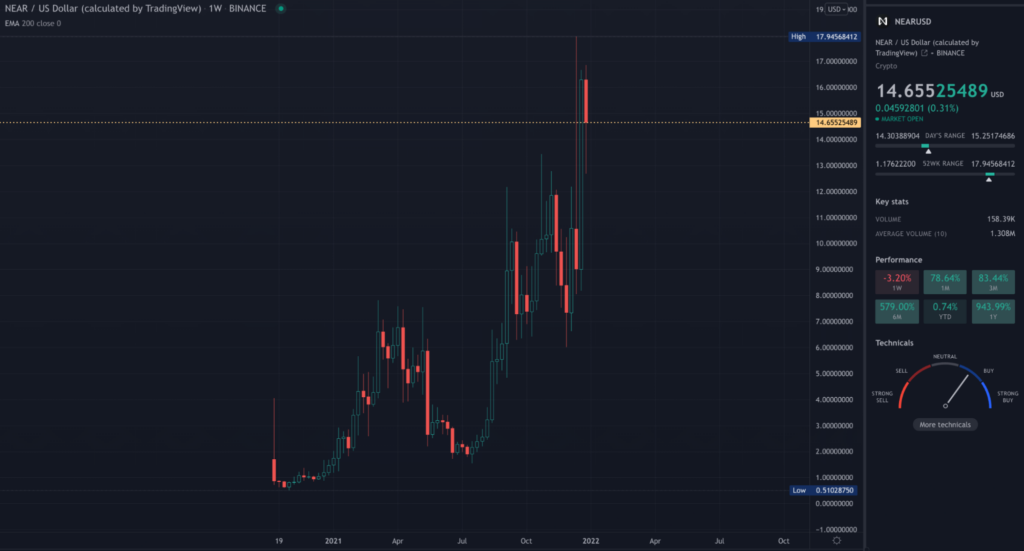 Overall, the future of the NEAR Protocol is quite promising. The advantage of being a relatively new cryptocurrency is the untapped potential that still needs to be realized. Yet, as with any other investment in this market, it might not be so rosy in a few years.
Best-case scenario
By 2025, Wallet Investor sees a minimum price of $35.97 up to a maximum of $49.43 for NEAR.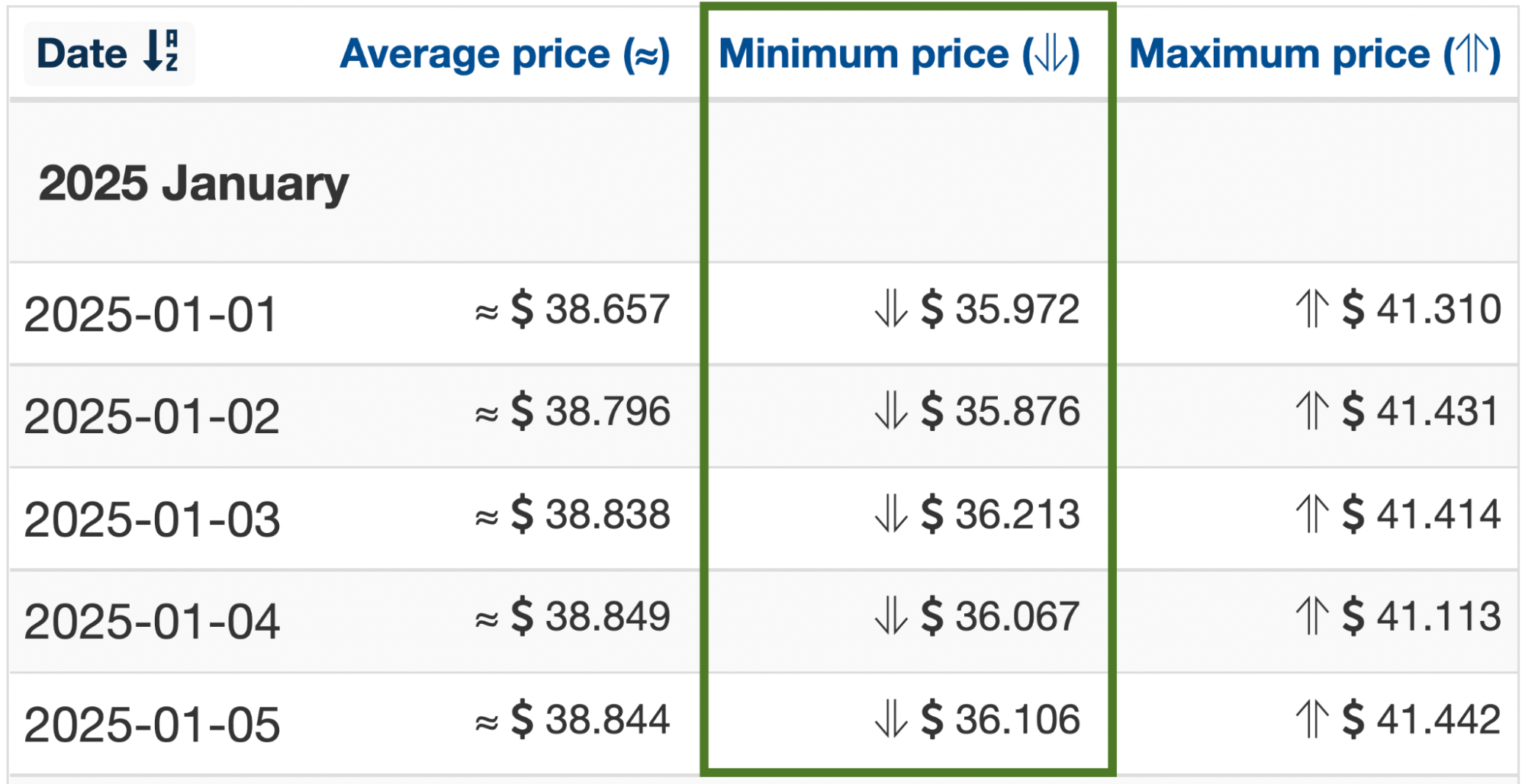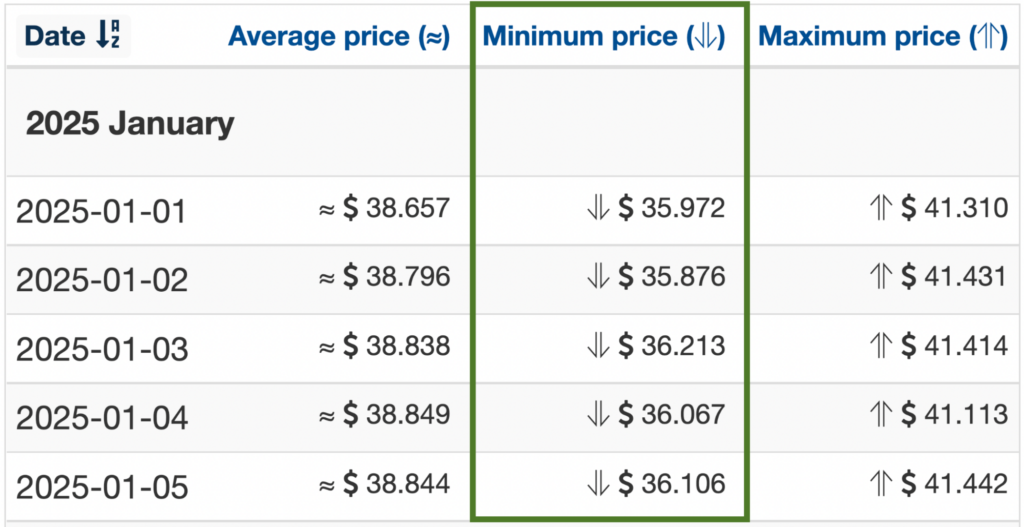 The forecasts from PricePrediction.net are more favorable, approximating low and peak values of $43.90 and $75.38, respectively. Therefore, it's safe to assume gains in the 2-4X bracket or higher are possible for 2025.
Worst-case scenario
The worst that could occur for any altcoin is primarily lack of adoption, which may be the result of unexplainable factors or competition from tens of other projects. Moreover, all altcoins are inherently volatile, meaning we can experience substantial dips in a heartbeat.
Thus, while it sounds cliched, you should approach any potential investment here with extreme caution.
The best way to buy NEAR
You can purchase NEAR from countless of the 'usual suspect' exchanges like Crypto.com, Huobi, KuCoin, Binance, Gate.io, Bitfinex, OKEx, etc.