BTC whales have ramped their bitcoin inventory in recent weeks.
Government support for BTC is slowly but steadily growing.
Institutional adoption is stable.
Bitcoin price rose by 1.78% in 24 hours to trade at $49,722 as of 0230 EDT on Thursday. At that price, BTC was up 5.44% over its position 7 days ago. Bitcoin's volatility means that market sentiment is an invaluable aspect of its growth. With BTC price targeting $50k, the current market fundamentals look quite supportive of further gains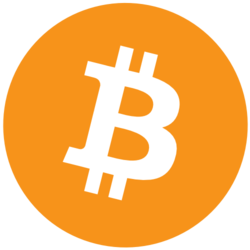 Bitcoin (BTC)
Price
Institutional adoption stable and BTC prospects looking up
To assist the content creators, Twitter introduced the Tip Jar feature in May. The feature enables followers to send money to content creators over the platform. It has now emerged that Tip Jar will be accepting Bitcoin sometime in the near future.
In another significant development, over the last few weeks, Coinbase, the main centralized crypto exchange in the United States, has documented considerable BTC outflow. A September 1 story cited data from the blockchain analytics firm Glassnode, as showing that Coinbase now has the lowest amount of BTC in its inventory since 2017. This could be a sign that many investors are not keen on disposing of their BTC.
Another interesting study, this one commissioned by Bakkt, has shown that over half of the American consumers polled recently had invested in crypto assets in the first half of 2021. The survey also shows that 32% of respondents who have not yet invested in cryptocurrencies have indicated that they will do so in the next six months. This is a strong pointer to an impending surge in the uptake of cryptocurrencies, which is likely to boost prices.
Whale alert
Despite the erratic price changes of the world's largest cryptocurrency, Bitcoin holders seem relatively unperturbed, for now. Recent findings from Santiment demonstrate that the number of Bitcoin whales (accounts with large sums of BTC) has dramatically increased, as noted by recent data.
Amounts held by cryptocurrency wallets with between 100 and 10,000 BTC rose by 40,000 over the past week. A majority of Bitcoin's coin supply (50%) is controlled by a small number of big Bitcoin holders. Whale activity is a reliable pointer of market sentiment regarding BTC.
Government support growing
Belarusian President Alexander Lukashenko, who is opposed to anyone leaving his nation to work abroad, has encouraged the citizens to mine cryptocurrency. The latter, according to him, is much better than having to go to Poland and Germany, as many others have done, to work in agriculture for meager wages.
He further explained that the country has sufficient energy capacity to handle large-scale crypto mining activities. Additionally, he mentioned abandoned industrial facilities that may potentially be transformed into new commercial mining operations.
Meanwhile, as of September 7th, El Salvador will be the first country in the world to legally accept Bitcoin as payment. To combat charges that the country's new digital currency is a haven for money launderers, the government has placed ATMs that will enable users to convert their digital currency into dollars and withdraw them with no charge.
Lawmakers in El Salvador have just passed a law that would create a $150 million conversion fund to help with Bitcoin to USD currency conversions ahead of the switch to BTC.
Elsewhere, Bitcoin mining is scheduled to resume in Iran on September 22 after the government, which enforced a four-month ban, finally lifted it. Iran, until recently, had understood that Bitcoin mining was a tempting choice for their financial system in an economy that has borne the brunt of trade barriers, but rich in oil and gas resources.
Iran hosts over 4.5% of the world's Bitcoin mining, a sizable percentage. It is widely believed that the Iranian government decided to permit mining to escape international sanctions without risking the loss of hundreds of millions of dollars in cryptocurrencies.
BTC price technical outlook
BTCUSD is riding on a strong market momentum, with the price above 20-EMA. The Relative Strength Index is also supportive of further bullish control, at 61. Going by the daily price chart, if the bulls continue being in control, then the price could rise as high as $51, 651 where it will encounter resistance. However, a lax in momentum could see the asset slip to $49,680 for the first support and possibly to $48, 607. Sustained bearish charge could see the price end up further down at $46,860.