Axie Infinity (AXS)
Price
What is Axie Infinity (AXS)?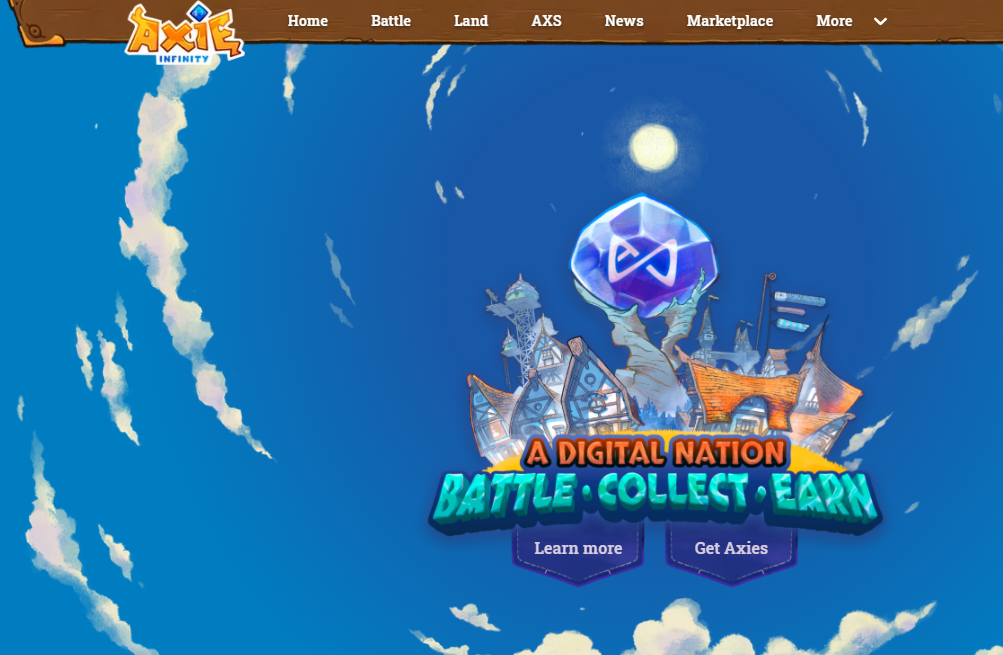 Perhaps a decade ago, not many would have imagined people making serious money just from playing video games. Well, thanks to projects like Axie Infinity, this is now a reality.
Axie Infinity has been a significant influence in the play-to-earn industry using blockchain technology for several years. Axie is a battling video game developed by Sky Mavis in 2018.
Here, users immerse themselves in the fictional open world of Lunacia, where they raise, trade, and fight with Pokemon-like creatures dubbed 'axies,' which are convertible to NFTs (non-fungible tokens).
Interestingly, there are two tokens in Axie Infinity: AXS (Axie Infinity Shards) and SLP (Smooth Love Potion). AXS is an Ethereum-secured governance token for the game where holders have voting power and can influence the game's development, from deciding on the treasury fund structure to implementing new features.
On the other hand, SLP (also Ethereum-powered) is the utility token gamers earn by playing, selling NFTs, and 'breeding' new axies. The price performance of AXS has been tremendous.
If you had bought the token at the start of 2021 and held it, your investment would have increased by 16400%. CoinMarketCap ranks AXS #62 #2 among most traded gaming/metaverse coins, with a price of $6.58.
Axie Infinity is an influential project in the gaming and metaverse space. So, let's explore whether it's a good investment and Axie Infinity price predictions.
Is Axie Infinity a good investment?
It seems absurd that someone would pay hundreds of thousands in dollars for an in-game NFT or piece of land, but this is commonplace with such games.
Axie Infinity is one of the projects transforming gaming from a casual recreational activity to something with considerable investment potential where millions are making a living off game-playing.
Axie Infinity has a foothold in several cryptocurrency sub-sectors, namely NFTs, gaming, and the metaverse. All three of these industries have been highly impactful over the last few years, providing Axie Infinity with outstanding economic value.
Whether the hype will subside or continue is anyone's guess. Meanwhile, Axie Infinite might prove to be a good investment.
Should I buy AXS today: Crypto technical analysis for AXS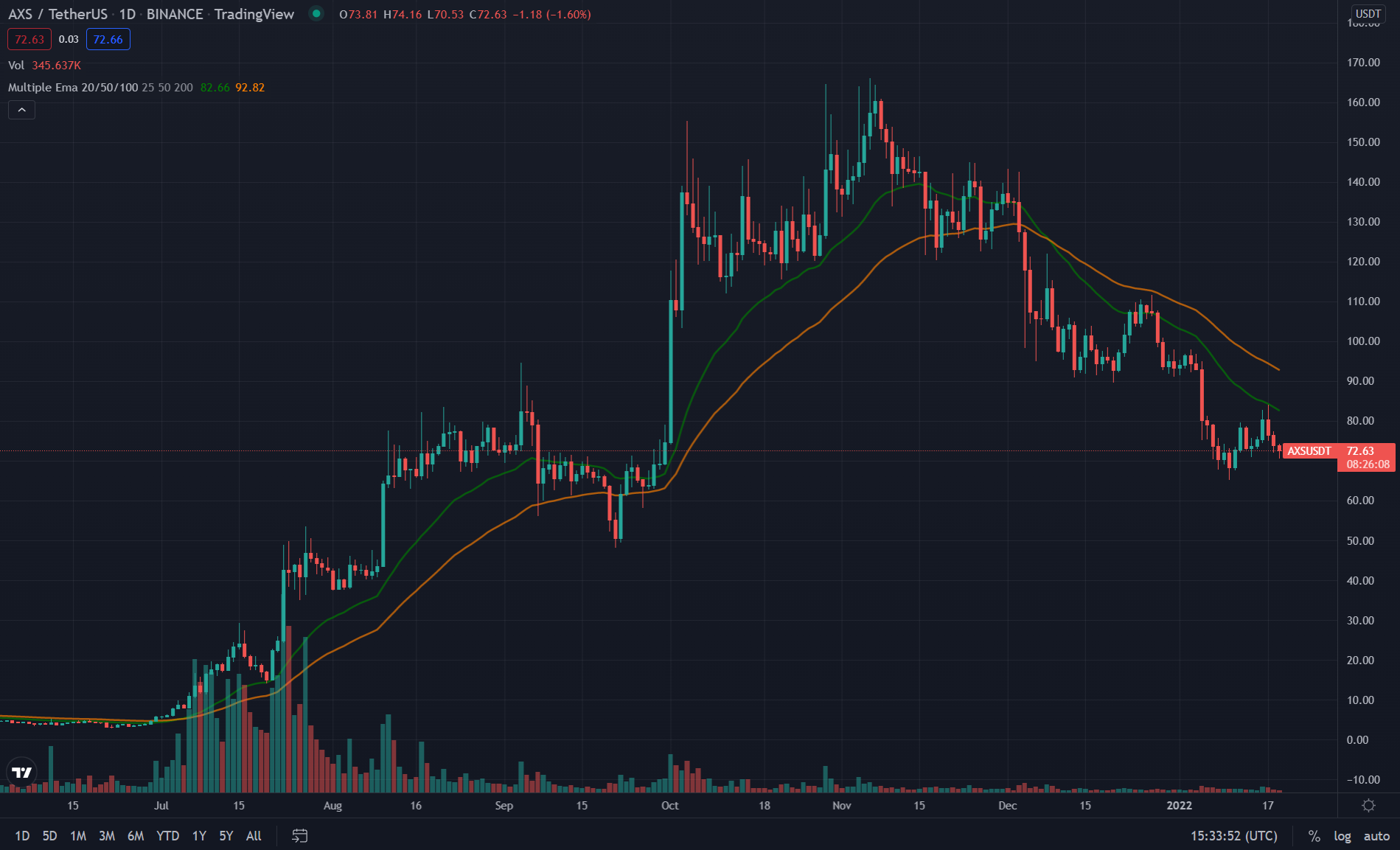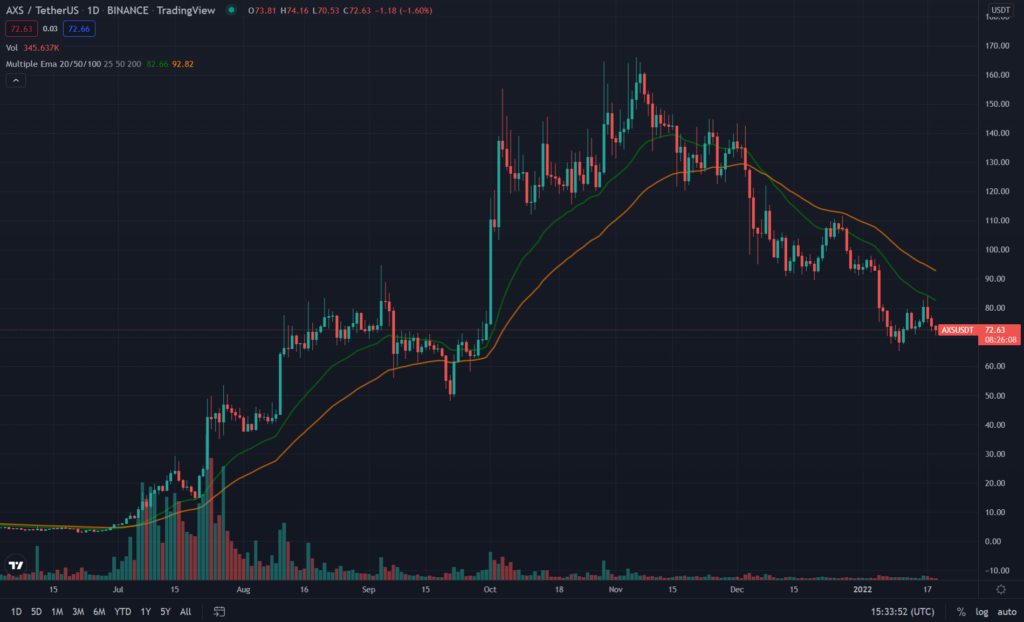 We've plotted a 50-day (green) and 200-day (orange) moving average on the chart to show a simple crossover system.
Here, one looks for the 50 to cross above the 200 and the price to trade above both moving averages before confirming an entry. Based on this technical analysis, it's not yet a good time to buy AXS as the market hasn't met either criterion to confirm the bullish reversal and a deeper dip may still be achieved.
Luckily, Axie Infinity price prediction forecasts are favorable for the future. Therefore, investors will hope this bearish price action is temporary.
Will AXS coin price hit $1000 in a year?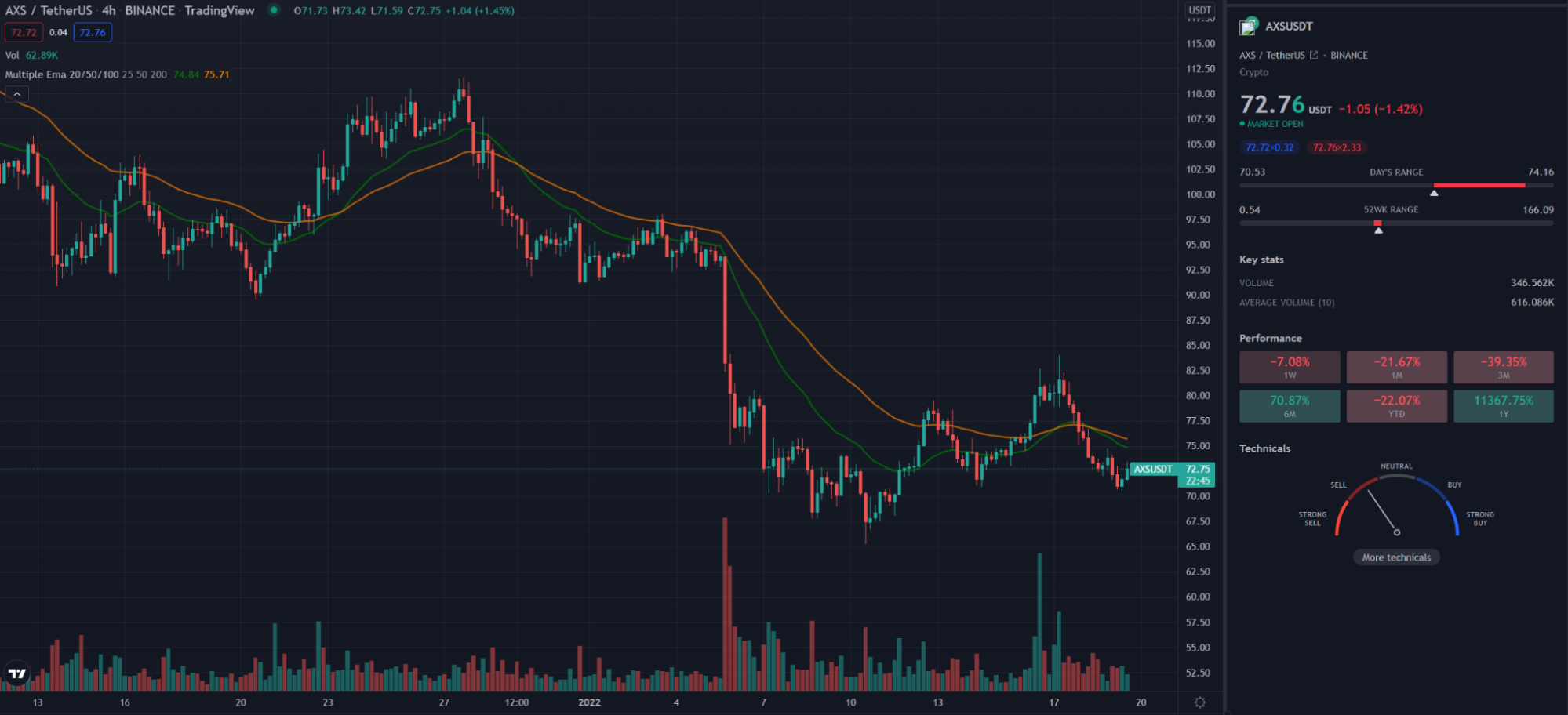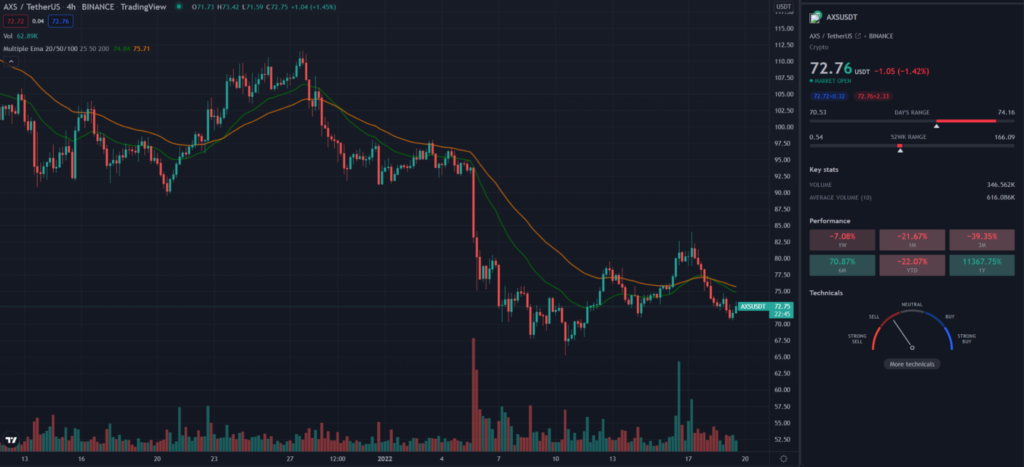 This question has a yes or no, depending on whether you want to be optimistic or conservative. The optimistic view suggests AXS can reach $1000 based on the massive gains it experienced in 2021.
It would only take a 930% gain roughly or about a 10X leap from $97 to $1000, which might be 'small change' considering the coin has performed far better. The conservative outlook looks at the forecasts from a few prediction sites that sadly present pessimistic estimates.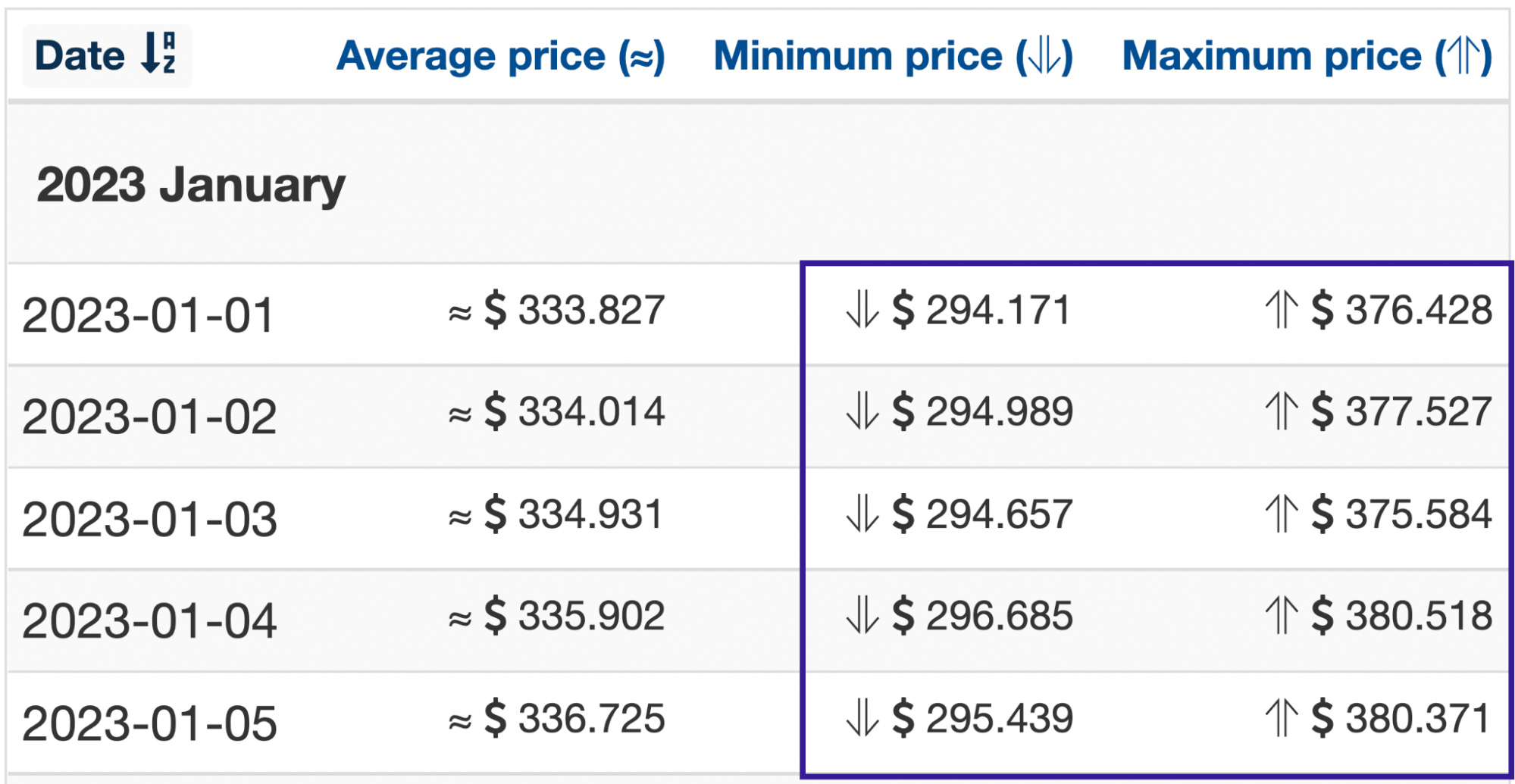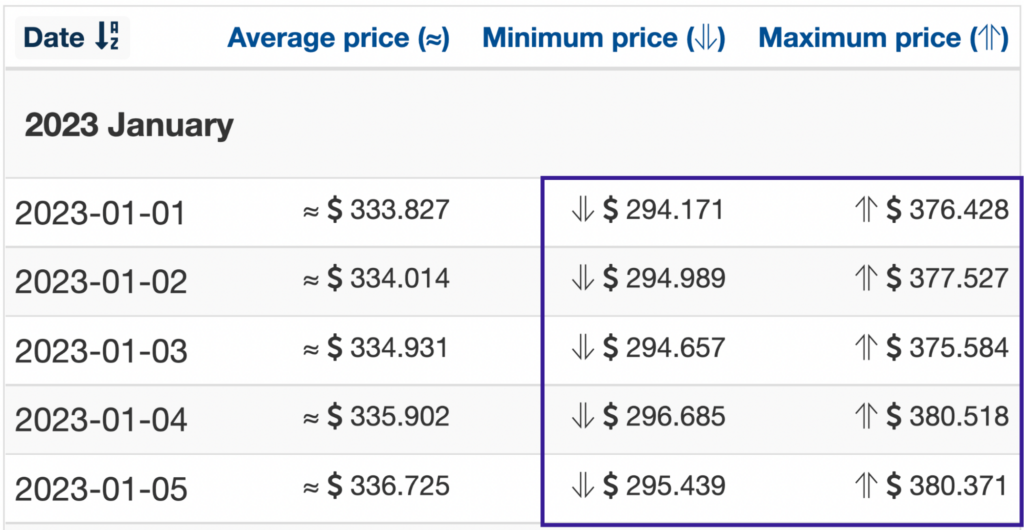 Wallet Investor suggests AXS should be worth anywhere from $294 to around $380 in a year. Another forecasting site, PricePrediction.net, is even less favorable, with minimum and maximum estimates of $197 and $204, respectively.
Ultimately, only time will tell where AXS will be in a year.
What is AXS' price prediction for 2025?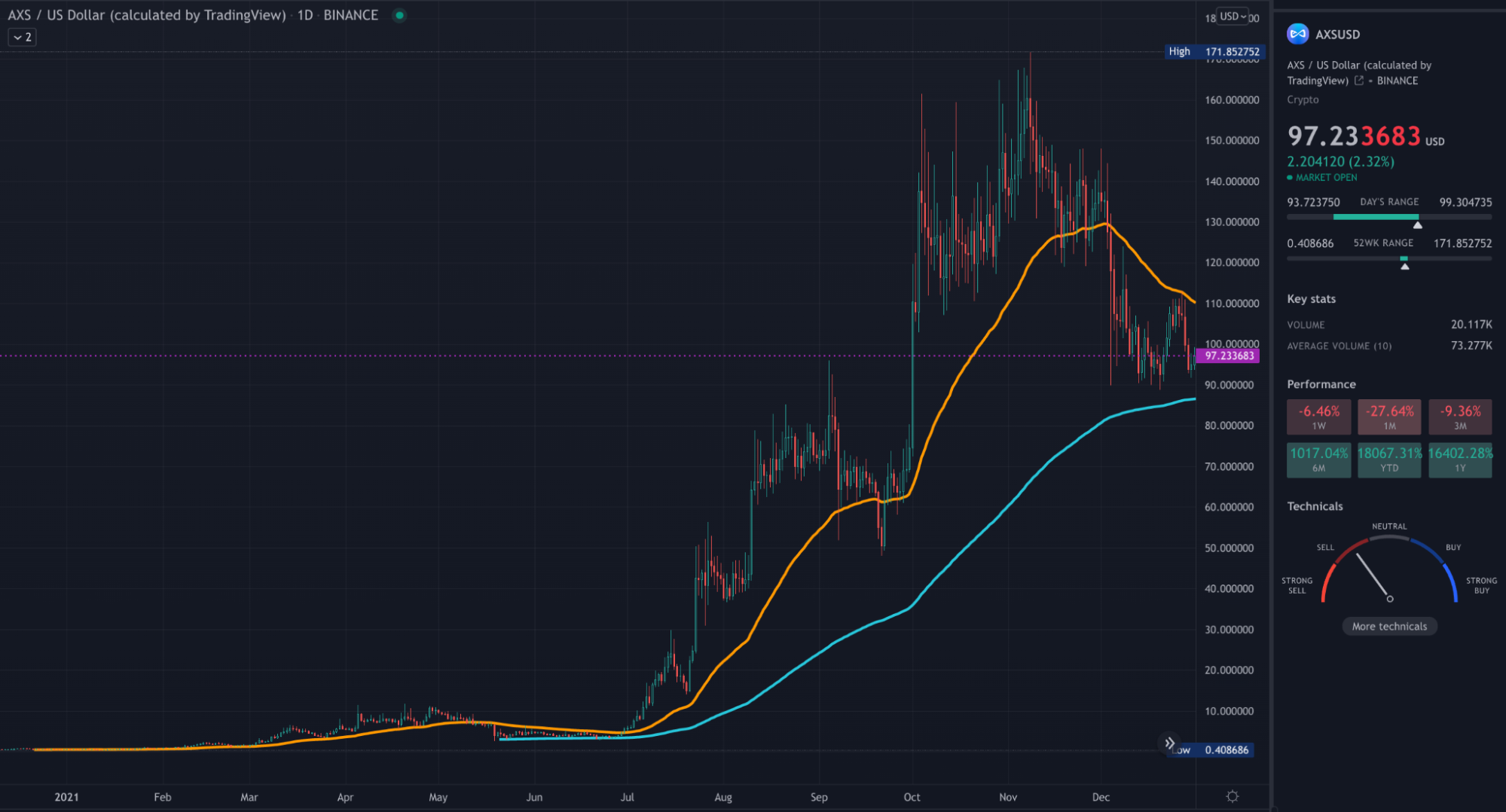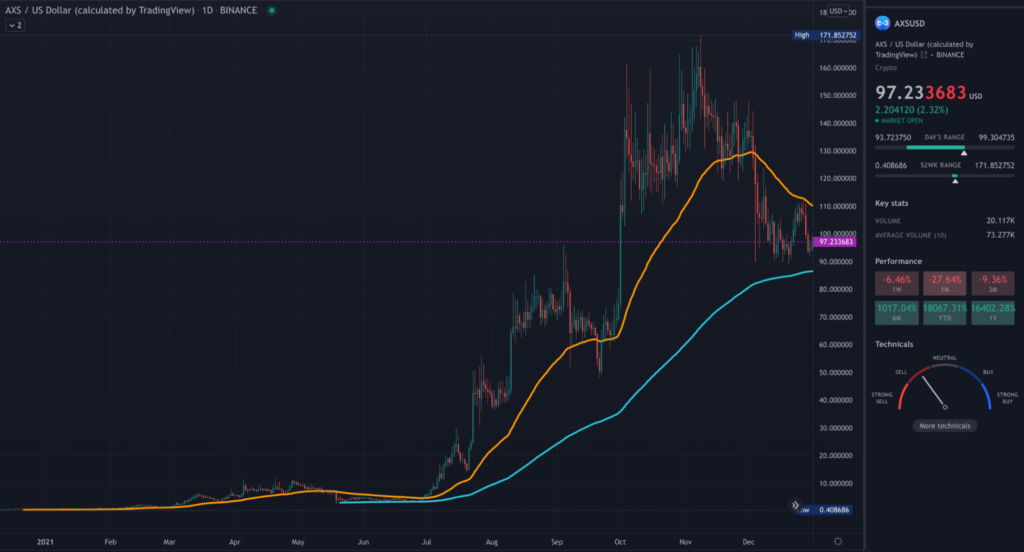 Recent evidence suggests Axie Infinity is here to stay as one of the most prominent blockchain-based games. Yet, as with most things, let's consider the best and worst-case scenarios.
Best-case scenario
For 2025, Wallet Investor estimates AXS being worth at least $605, which could go all the way to $1299.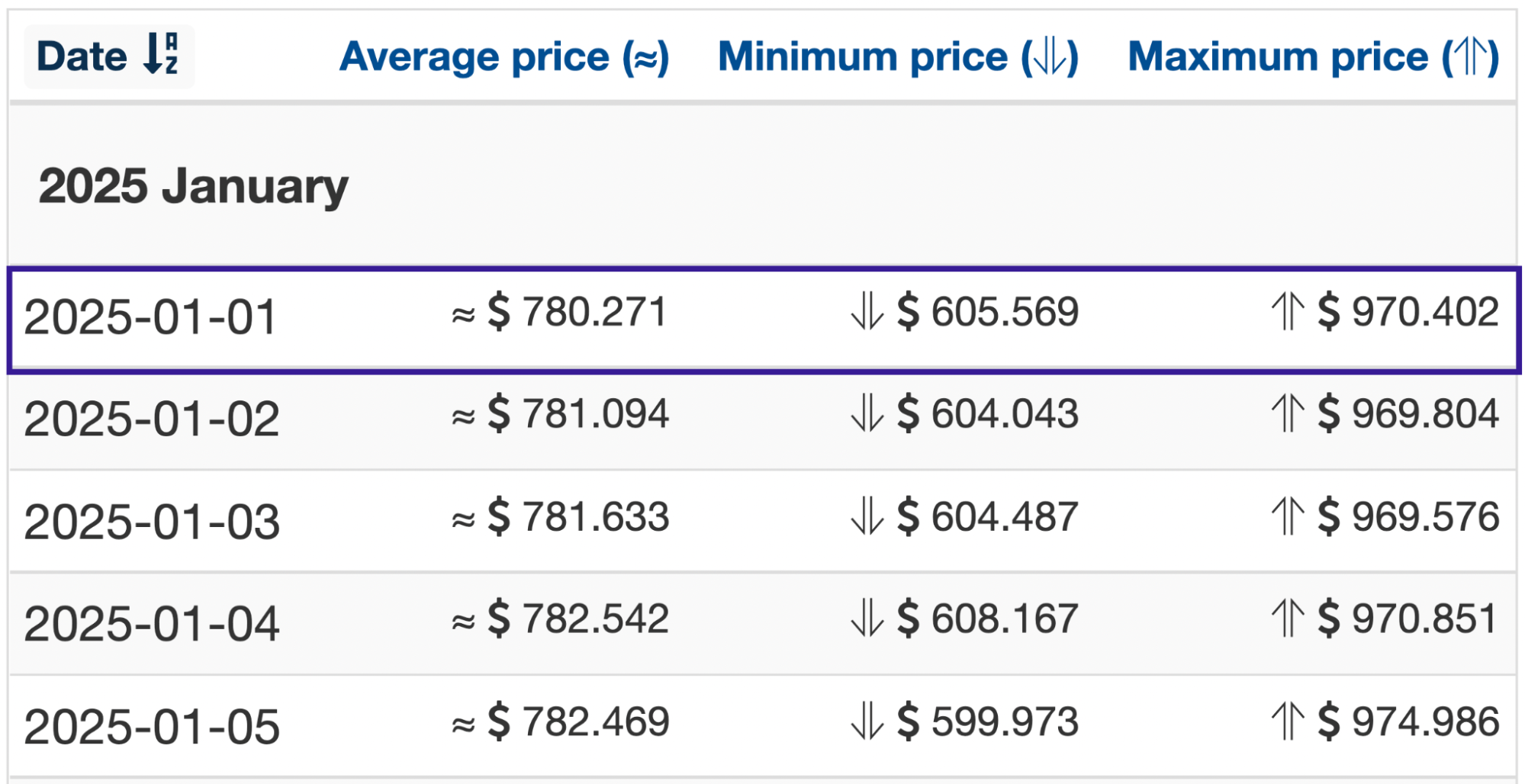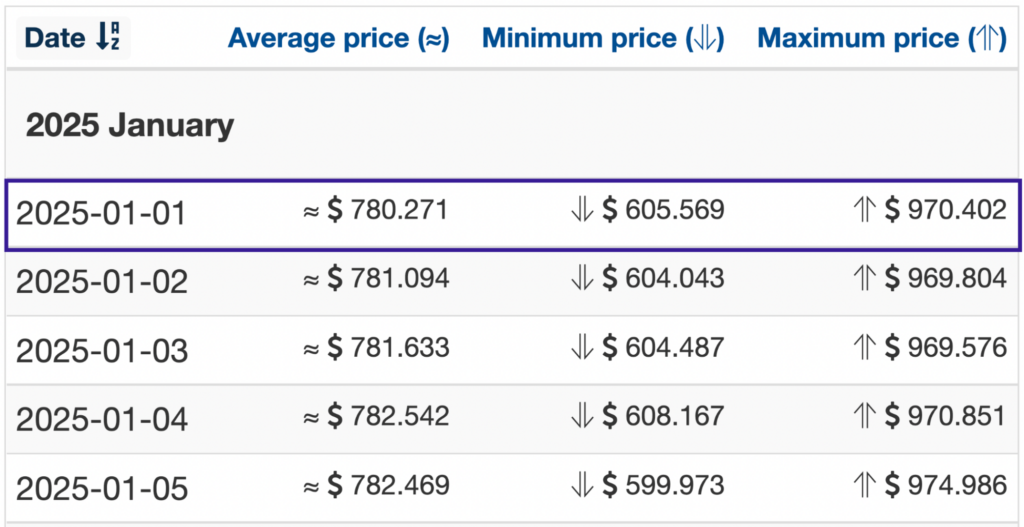 PricePrediction.net is, yet again, less optimistic, suggesting a minimum price of $416 up to a maximum of $501. Regardless, AXS would have been a profitable investment if these outcomes materialized.
Worst-case scenario
Many experts have expressed concern that platforms like Axie Infinite are driven by unsustainable hype. While gaming will always be a relevant and booming entertainment vehicle, it doesn't necessarily mean AXS will turn out a profitable investment by 2025.
Moreover, we know many other tokens are competing for AXS' high ranking, further adding to the high volatility of these altcoins. Overall, these are some downsides to AXS, meaning you should invest conservatively.
The best way to buy AXS
The exchanges where you can purchase AXS with the highest trading volume include Binance, Coinbase, FTX, Huobi, KuCoin, ByBit, and many others.