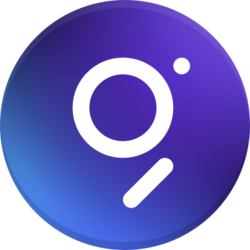 The Graph (GRT)
Price
What is The Graph (GRT)?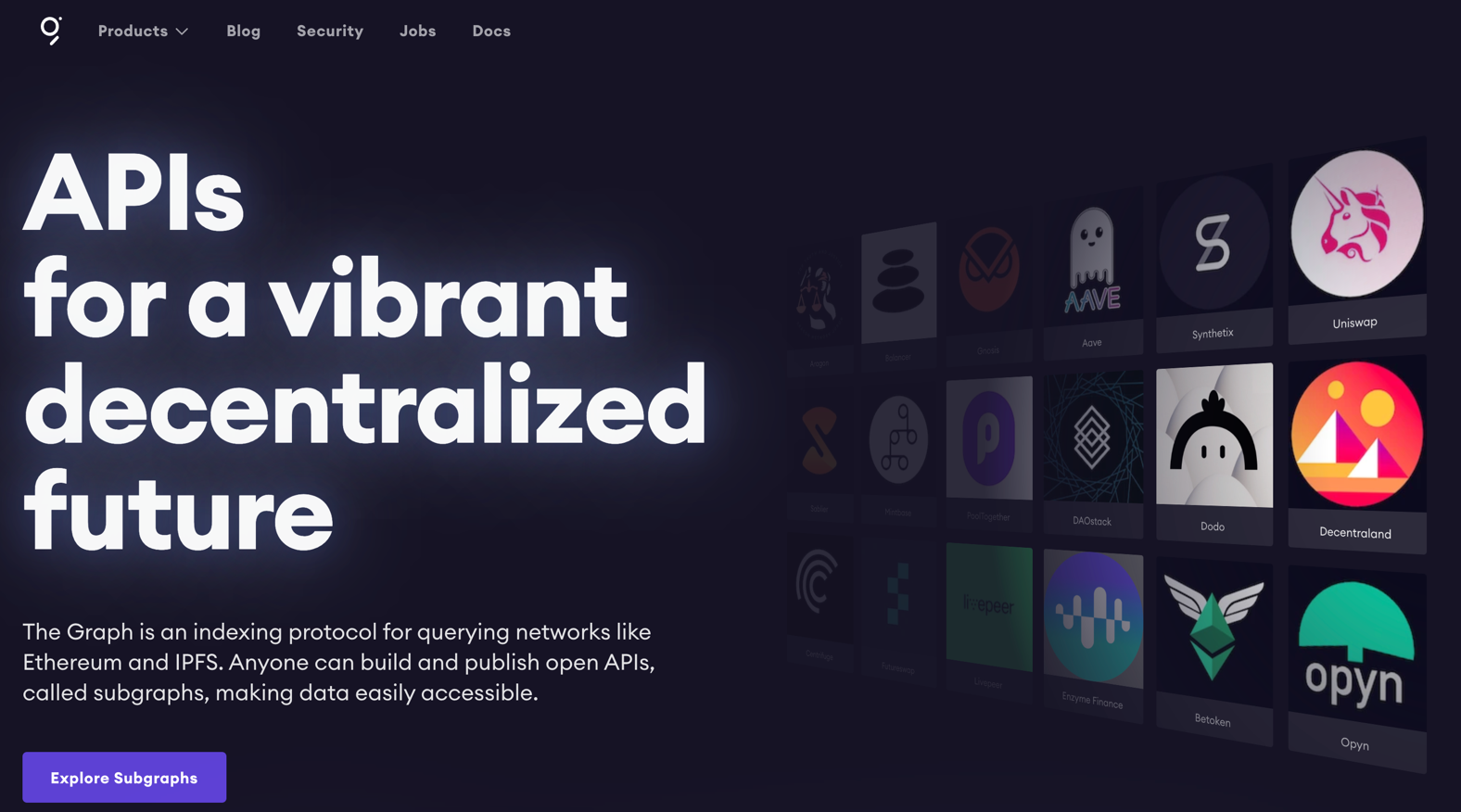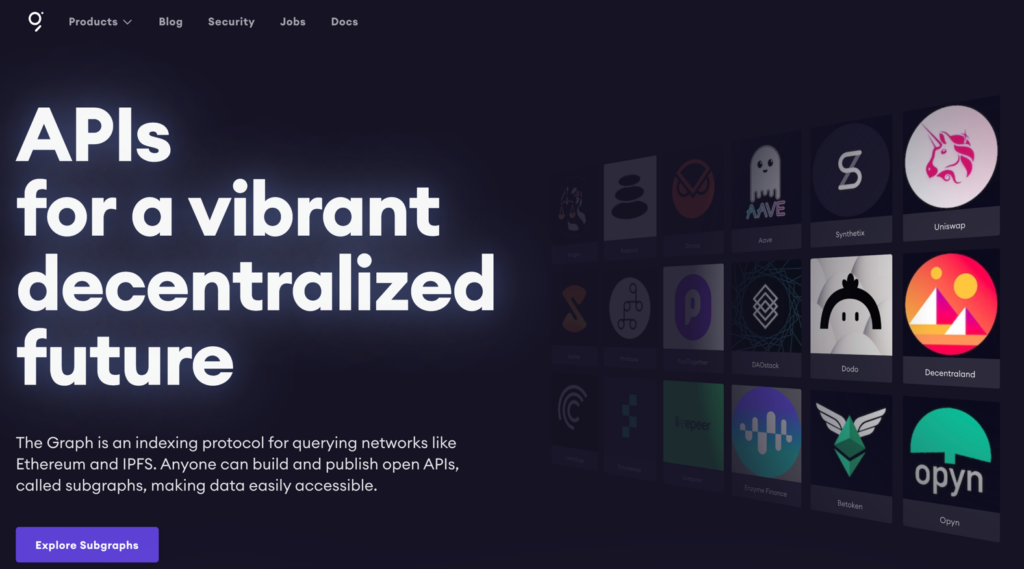 The Graph is one of the truly unique cryptocurrency projects presently. Rather than being another blockchain, The Graph is an open-source indexing protocol for collecting, processing, and storing information from primarily Ethereum-based dApps (decentralized applications) like Aave, Uniswap, Balancer, and many others.
The Graph will eventually have interoperability with other prominent blockchains like Binance Smart Chain, Polygon, Avalanche, etc. So, how does this system work? The Graph simply scans, gathers blockchain data, and aggregates it into custom APIs known as 'subgraphs.' Over 3000 of these are currently in existence.
Any application can send a query to The Graph for this information and get an immediate response. The two main types of users on the network are called indexers and curators, all responsible for indexing and querying the highest quality of data with their nodes.
GRT is The Graph's utility currency for ensuring data integrity and is paid to the contributors who earn fees for their efforts. Despite only launching in December 2020 at $0.02, CoinMarketCap ranks GRT at #43 for most traded cryptocurrencies with a value of $0.90
Let's explore whether GRT is a meaningful investment and some The Graph crypto price predictions for the near future.
Is The Graph a good investment?
To answer this question, we need to understand the problems The Graph is solving. Ultimately, The Graph is highly advanced and innovative, with the mission of aiding developers in increasing the efficiency of their applications.
For all the benefits of decentralization, blockchains don't have a set query language like most regular centralized databases and are limited in their API capabilities. An API is simply software allowing two or more applications to communicate.
Before the existence of The Graph, it was a painful task for developers to query blockchain data as it required in-house centralized servers. As expected, this process was costly and time-consuming.
Now, blockchains can query data directly from any allocated API by The Graph, simplifying the entire process. Overall, applications using The Graph's infrastructure can quickly and better access queries than they did previously.
Something else worth noting is the finite supply of GRT tokens, an essential feature for fostering scarcity for a cryptocurrency. Only 10 billion GRT will ever exist, with about 47% or 4.7 billion presently in circulation.
Once the supply hits a limit and the demand increases, it should make the token more valuable over time.
Should I buy The Graph today: Crypto technical analysis for GRT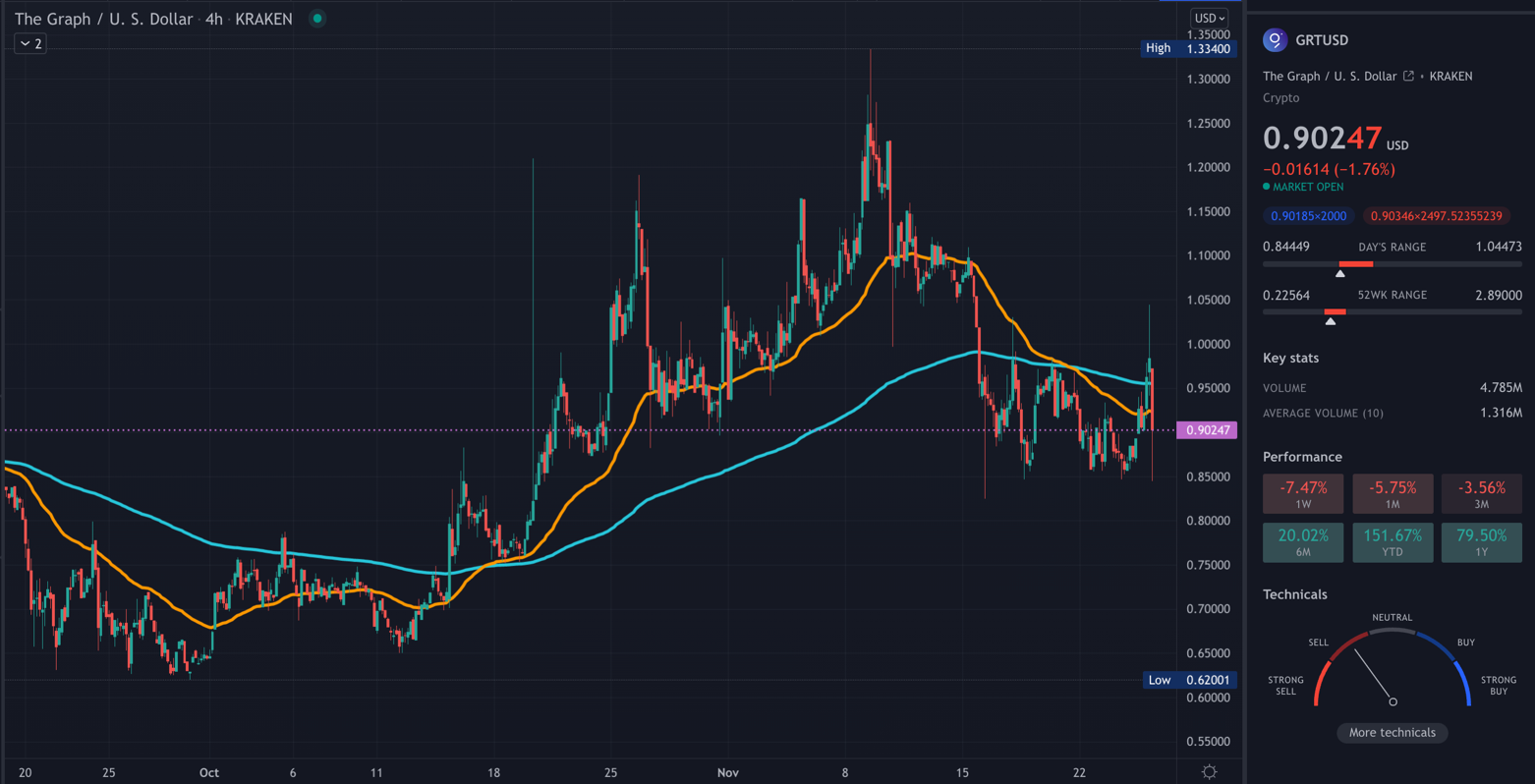 All in all, it's a good time to buy GRT today. We'll use a 50 and 200-day moving average strategy for our technical analysis. The aim is for the 50 (orange) to cross above the 200 (blue), while the market must be trading above both.
We can see the 50 and the market are under the 200, suggesting some potential short-term bearish momentum, making it an excellent setup to buy the token for the long term. Alternatively, you wait for the actual cross in the moving averages to confirm the bullish trend. By the time it happens, GRT will have already appreciated.
Will GRT coin price hit $5 in a year?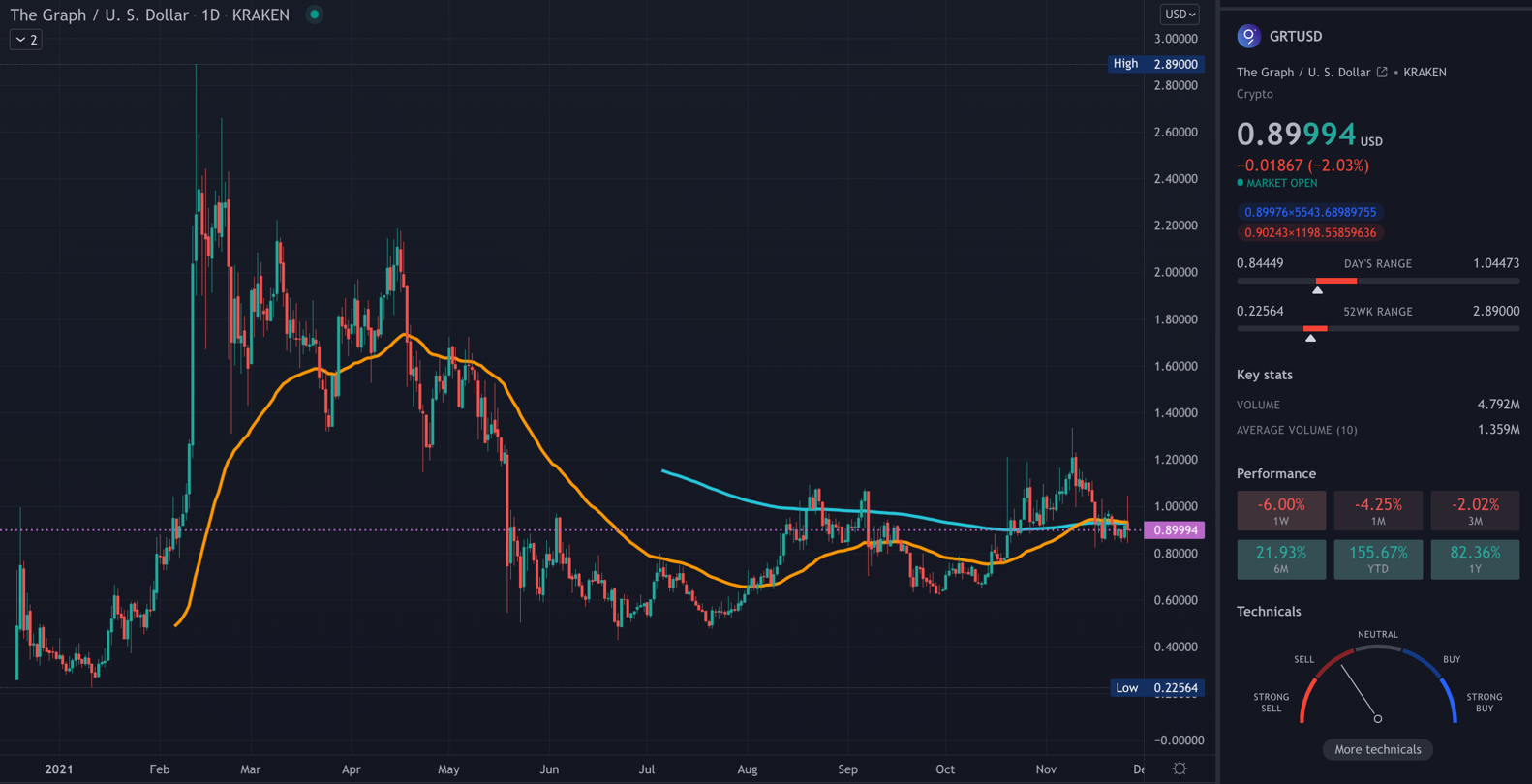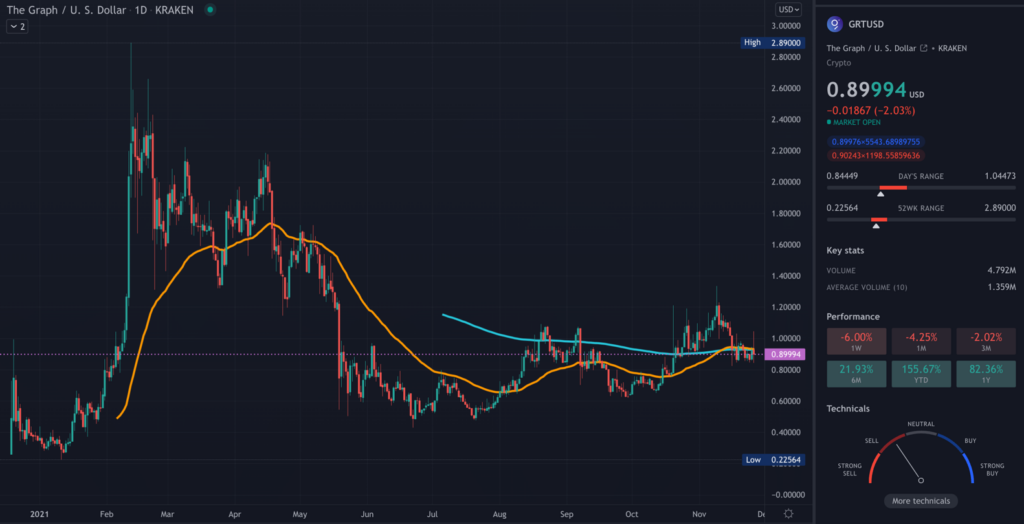 Having reached an all-time high of $2.89 in February, the next target for GRT should be $5, and a year is a reasonable time to allow this. Let's first remember this token is relatively new with little historical price action to reference.
GRT has increased by 155%, based on its year-to-date performance. So, if the price were to reach $5, this would be a 455% or 5.5X gain. Based on how it's performed up till now, $5 is highly unlikely. We can confirm this sentiment with predictions from PricePrediction.net, one of reliables resources using algorithm-based forecasting.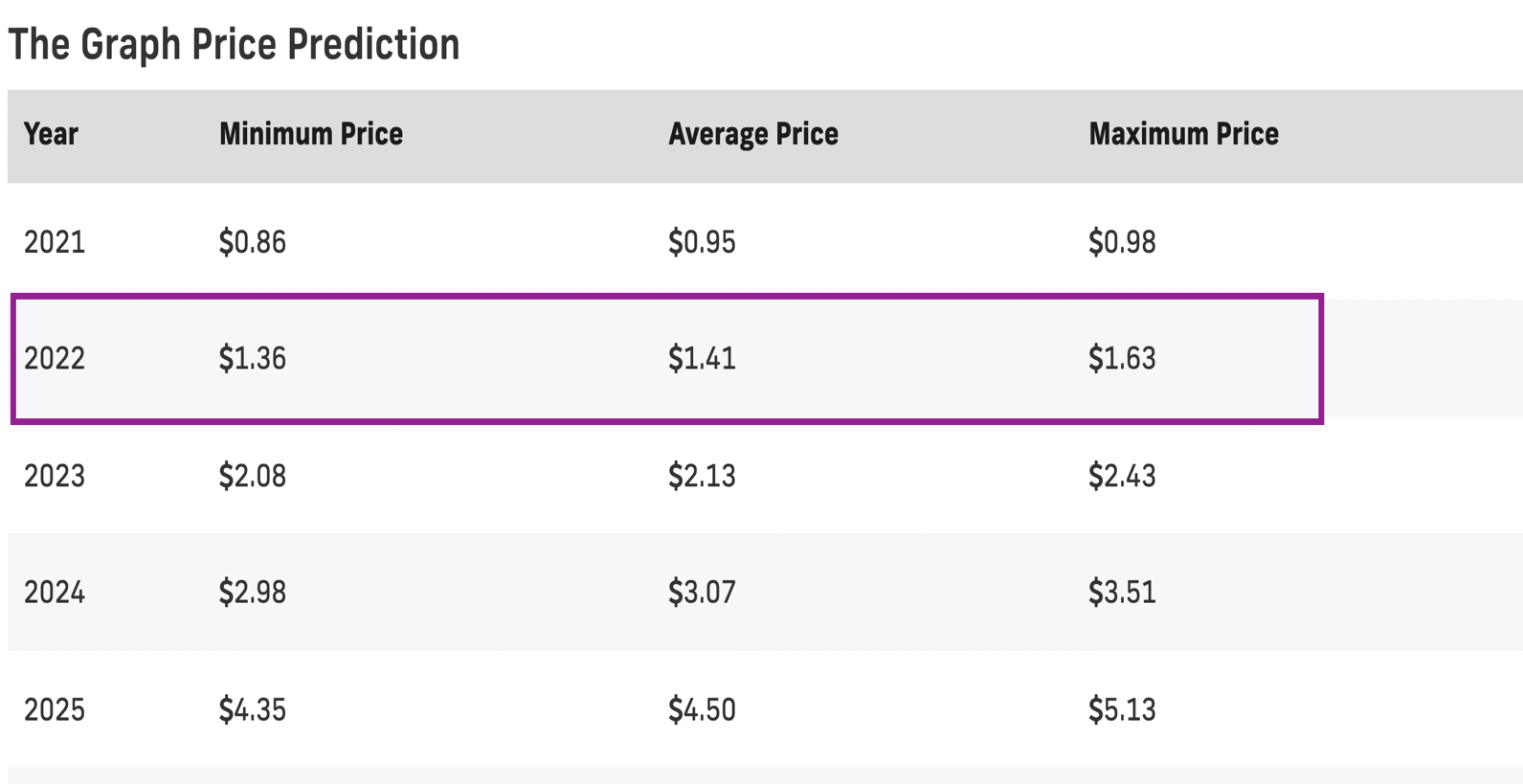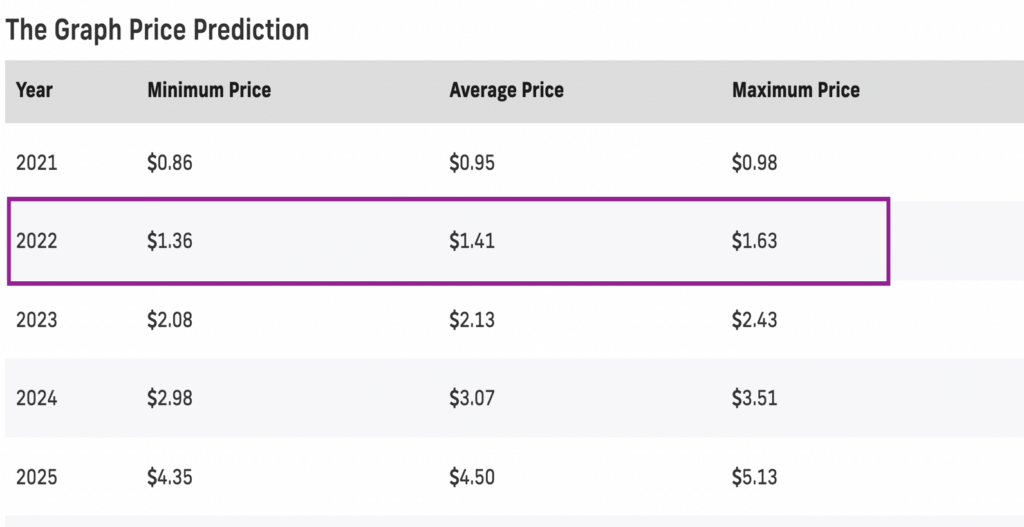 Within the next year, the site doesn't peg GRT to be worth above $1.63 at the max.
What is The Graph's price prediction for 2025?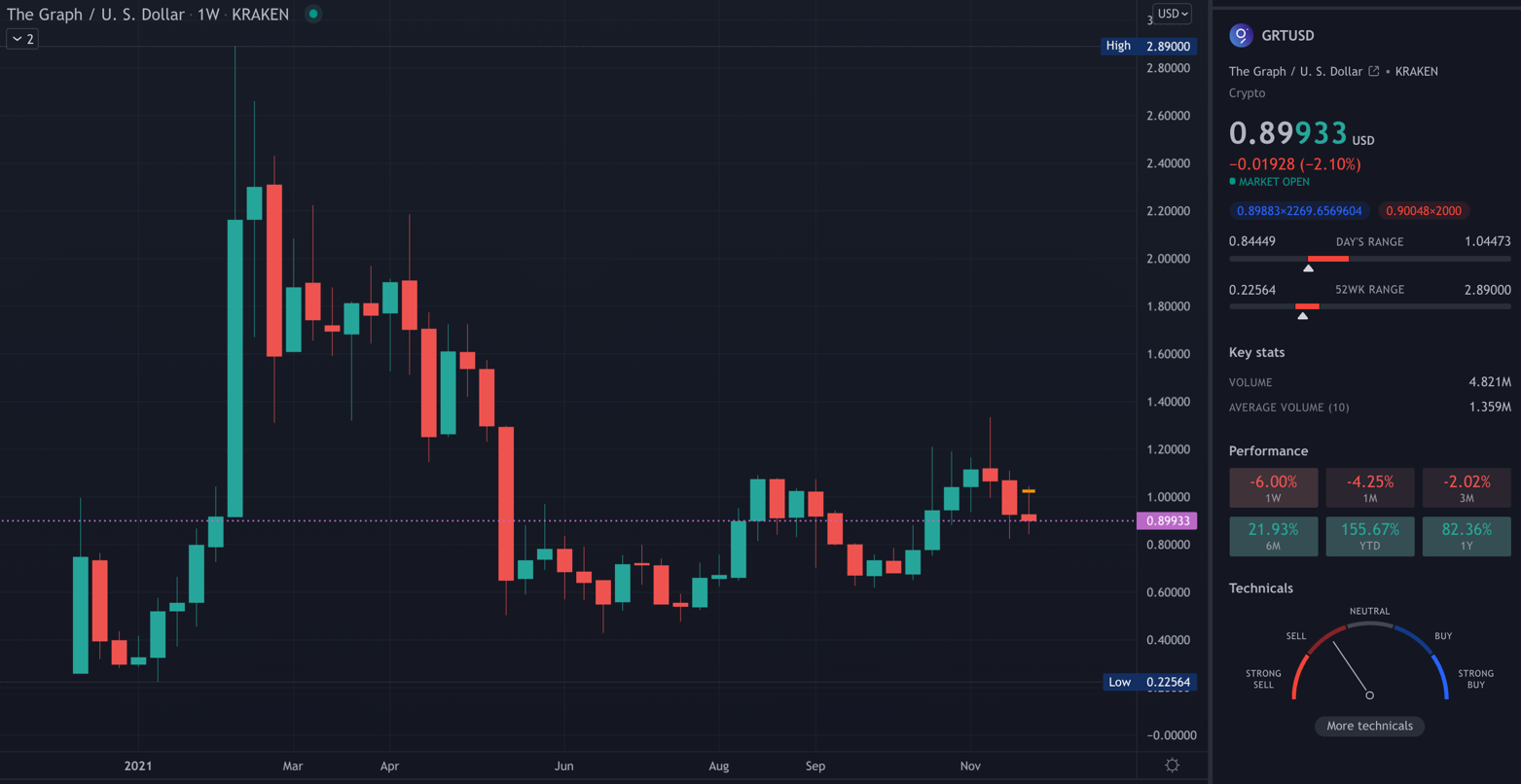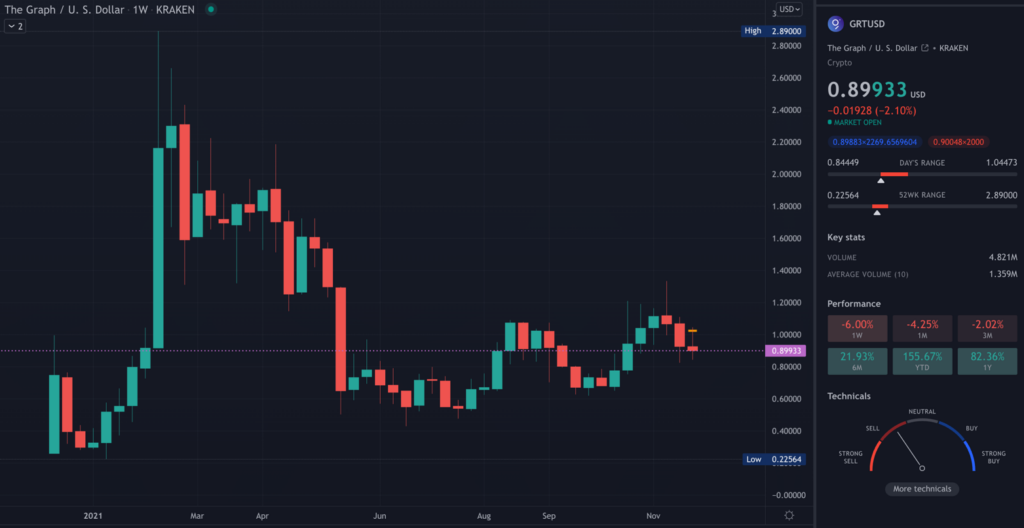 Due to the project's unique proposition and tokenomics, most analysts agree there should be a bright future for GRT. Yet, like any investment, we have to look at both sides.
Best-case scenario
In 2025, PricePrediction.net suggests $4.35 and $5.13 as The Graph's minimum and maximum prices, respectively. This would represent gains in the 380-470% range from the current value. Over three years, this prediction sounds plausible.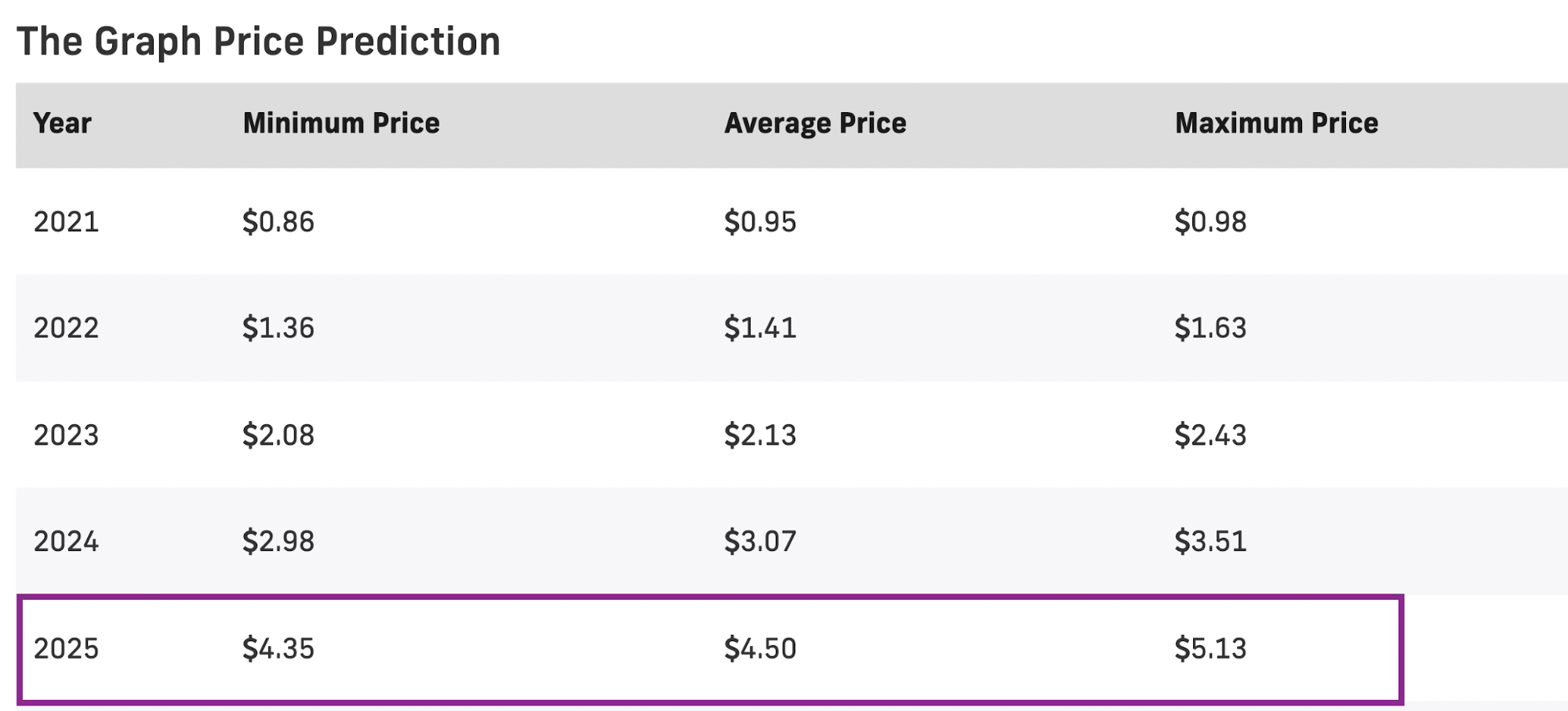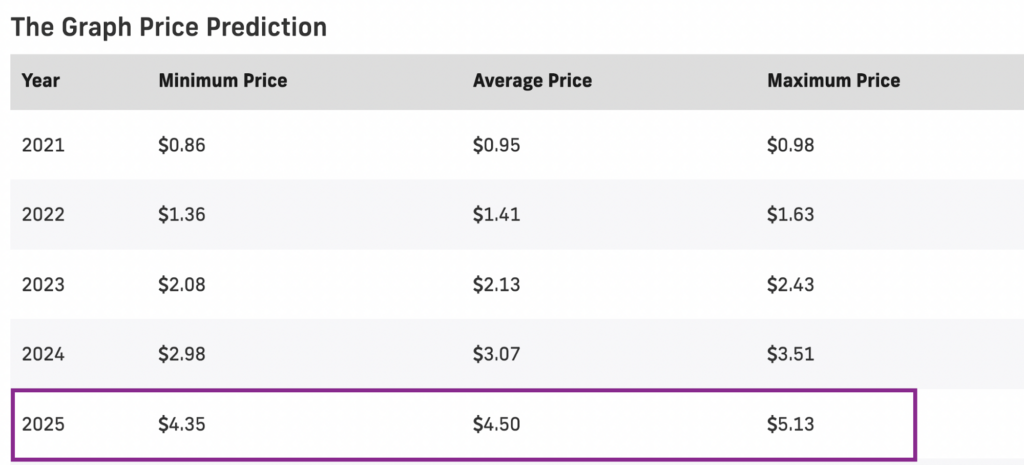 Worst-case scenario
On the downside, The GRT could remain relatively the same in value by 2025 or be less in price.
These events may result from several factors, such as loss of investor confidence in the project, competition from newer projects, or an overall bear market in crypto. Therefore, as an investor, understand that predictions are only guidelines and don't guarantee any future performance.
The best way to buy GRT
As a hugely well-known cryptocurrency, you can buy GRT from numerous recognized exchanges like Coinbase, Binance, FTX, KuCoin, Gate.io, and many others.