What is Floki Inu (FLOKI)?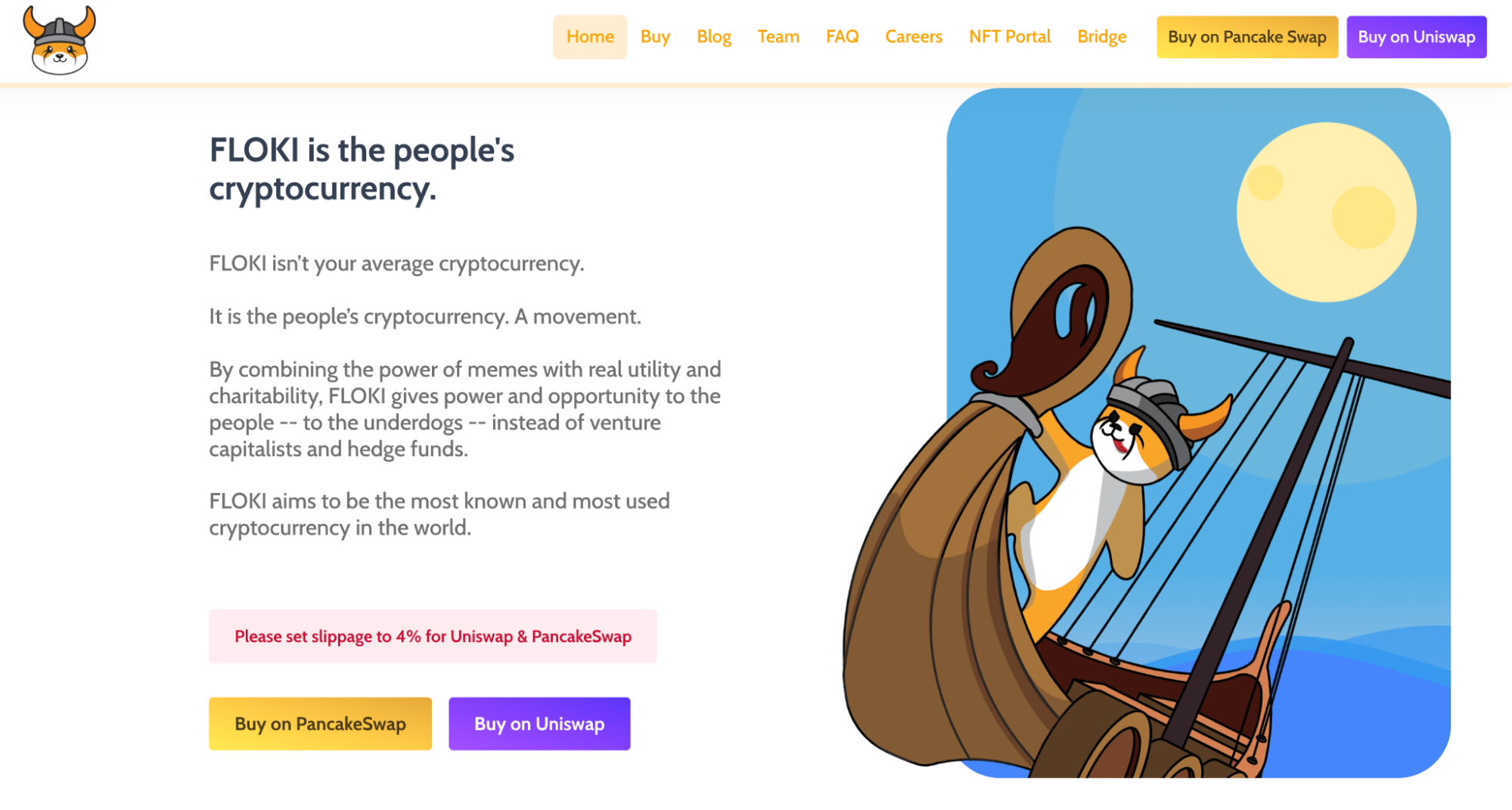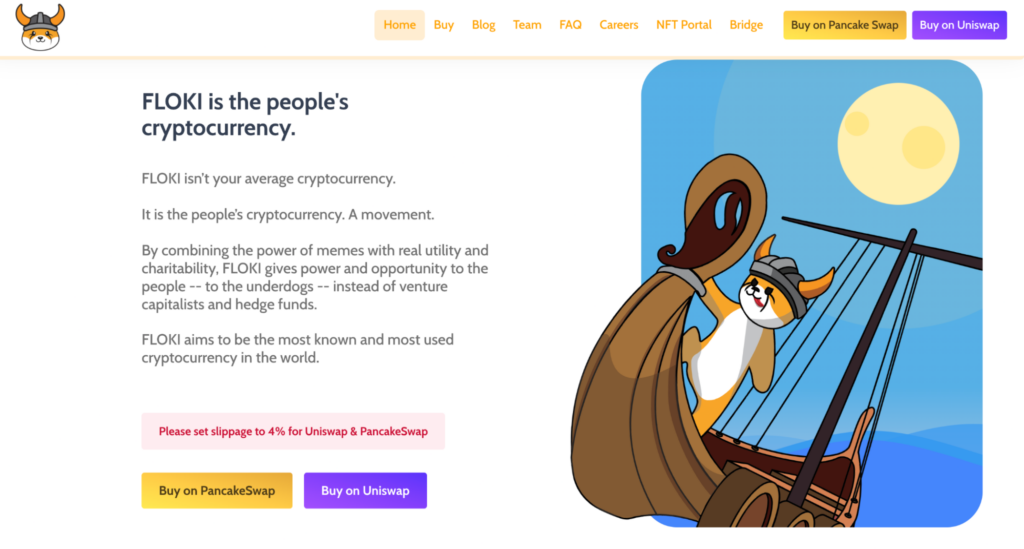 It took a tweet from Elon Musk on 25 June 2021, which read, "My Shiba Inu will be named Floki" for Floki Inu to be born. FLOKI is a recent addition to the meme coin trend.
As is typical with many cryptocurrencies, FLOKI's developers are pseudonymous and came from the Shiba Inu community (now the 'Floki Vikings'). The creators are a group of so-called crypto influencers named MrBrown Whale, Sabre, and PetaByte Capital.
As a response to the criticism meme coins face of having no utility, FLOKI plans to set itself apart by being a 'movement.'
One of the project's flagship products is Valhalla, an NFT (non-fungible token) gaming metaverse for users to participate in a mythological virtual reality while earning rewards and having the ability to tokenize assets within the world.
However, this idea is still a work-in-progress as it hasn't been launched yet. While it may be ranked #2810 for most traded digital assets according to CoinMarketCap, FLOKI is one of the most popular dog-themed meme coins alongside its predecessors Shiba Inu and Dogecoin.
Presently, one FLOKI token costs $0.00007614. Its market capitalization is $857,972,836,571, meaning it ranks 1 among the most-taded cryptocurrencies. Let's explore if this project has any investment potential and FLOKI coin price prediction observations.
Is Floki Inu a good investment?
When assessing any crypto investment, investors need to study the utility. In this case, FLOKI aims to be used in several NFT, gaming, metaverse, and DeFi (decentralized finance) applications and build strategic partnerships in these sub-sectors.
These individual industries have undoubtedly grown in leaps and bounds over the past year. Many more projects will get involved in these niches to gain a piece of the pie.
Aside from the proposed Valhalla, other products envisioned to form part of FLOKI's ecosystem include an NFT/merchandise marketplace called FlokiPlaces and an educational platform named Floki Inuversity.
Although FLOKI wants to leverage its meme potential, developers want to make the token have useful functionalities competing with some of the top coins on the market.
Overall, while FLOKI does have investment potential even as a meme coin and is exceptionally cheap, you're usually better only allocating a small portion of your portfolio to such tokens and leaving the rest for more established projects.
Should I buy FLOKI today: Crypto technical analysis for FLOKI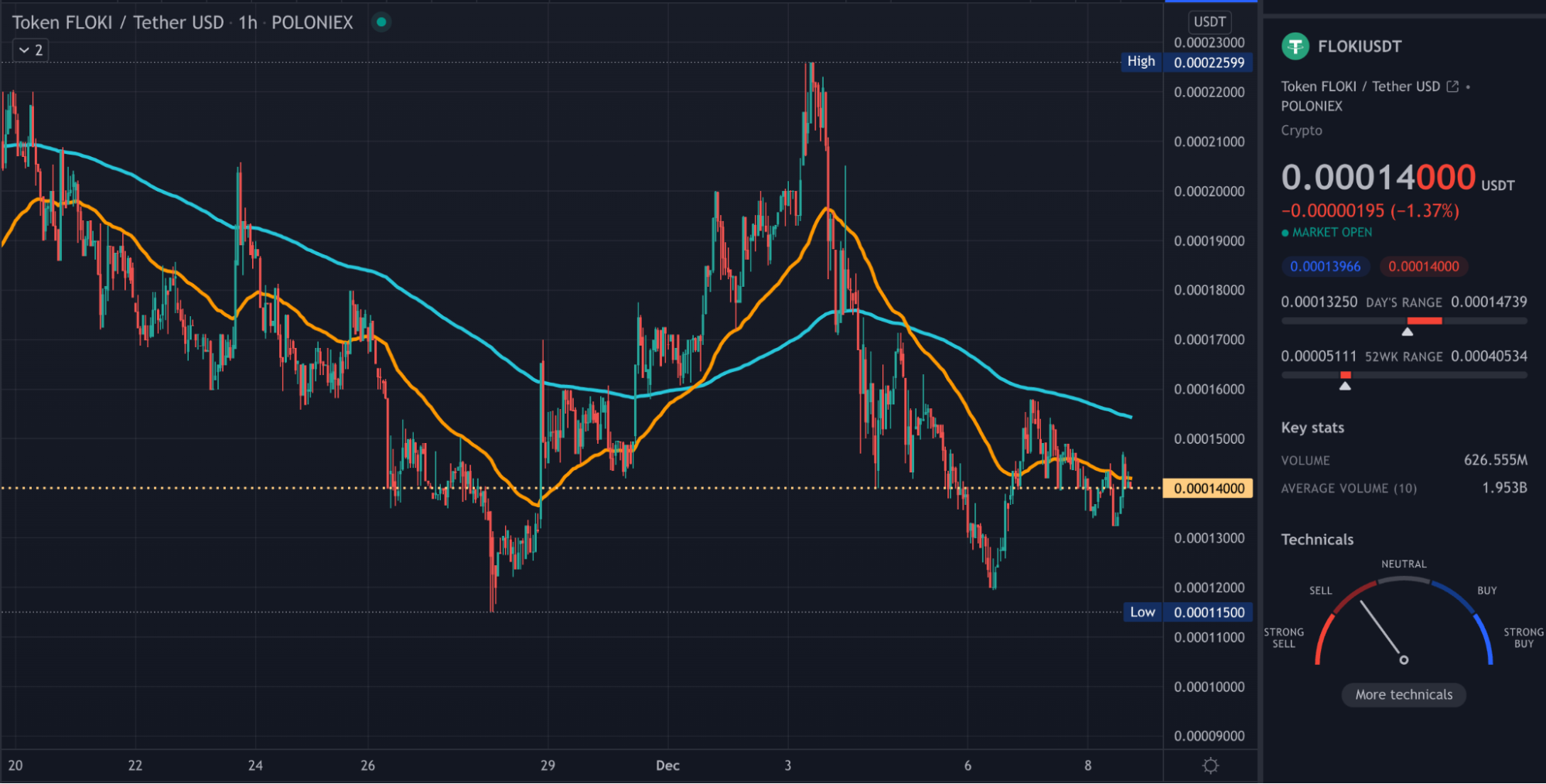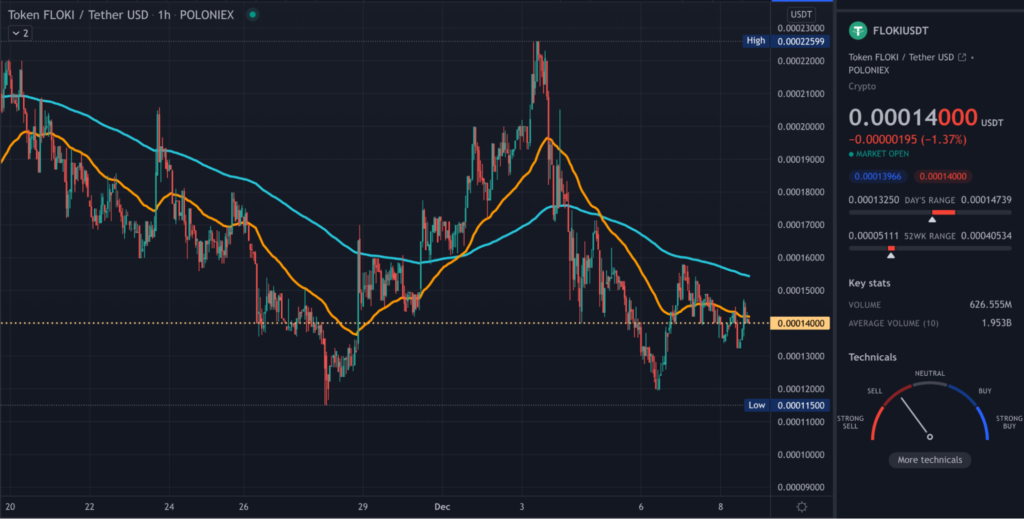 Our technical analysis implies it's probably not the best time to buy FLOKI today. We'll use a straightforward 50-day and 200-day moving average crossover for confirmation. To generate a buying trigger, the 50 (orange) needs to cross on top of the 200 (blue), while the market must be trading above both.
The price action clearly shows price is below the moving averages and the 200 isn't above the 50, suggesting a temporary downtrend. Let's explore FLOKI coin price prediction analysis for the near future.
Will the FLOKI coin price hit $0.001 in a year?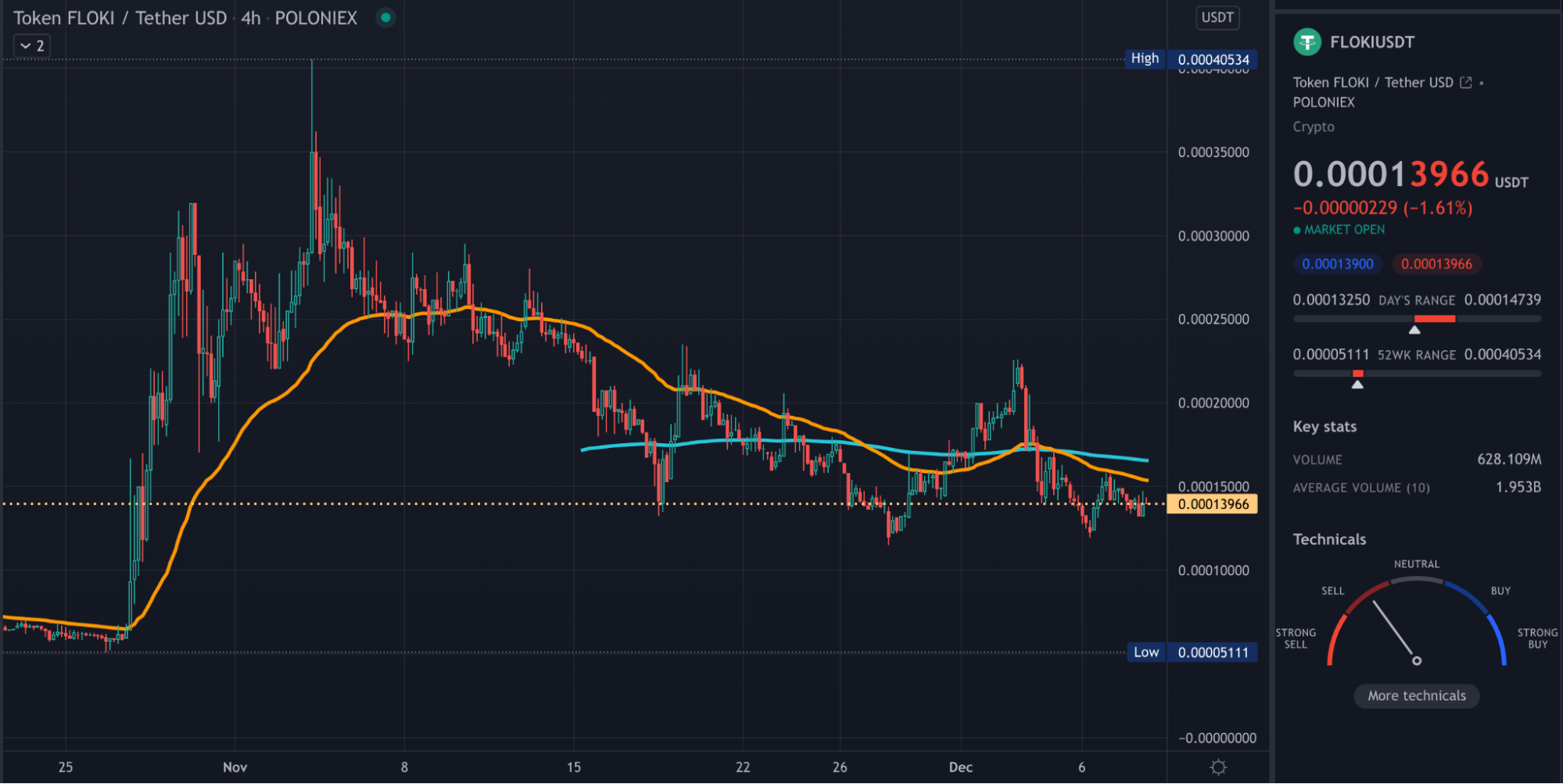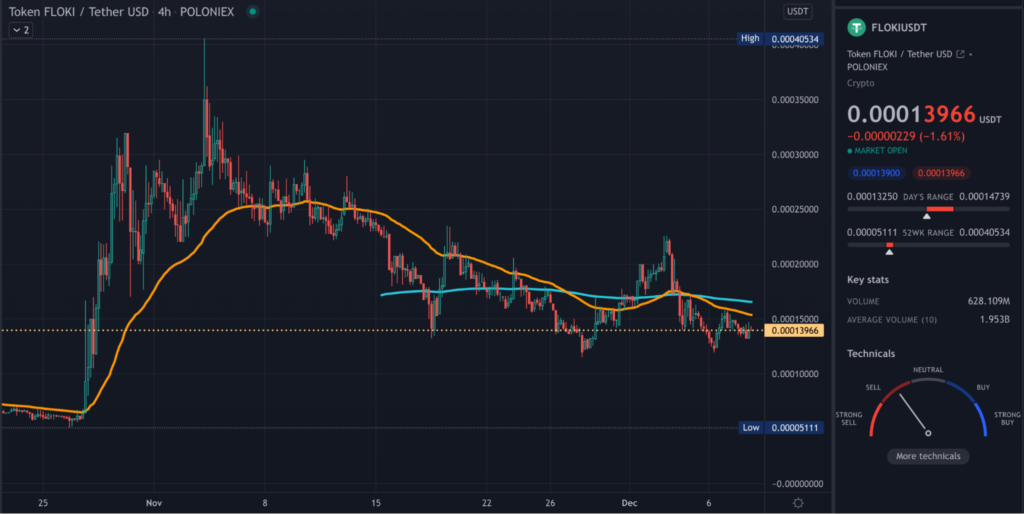 FLOKI reached its all-time high of $0.0004 in November 2021. The next anticipated target is $0.001 or a tenth of a cent. So, could the price reach this point in a year? Out of three forecasts from algorithm-based prediction sites, Wallet Investor estimates a maximum valuation of $0.000812.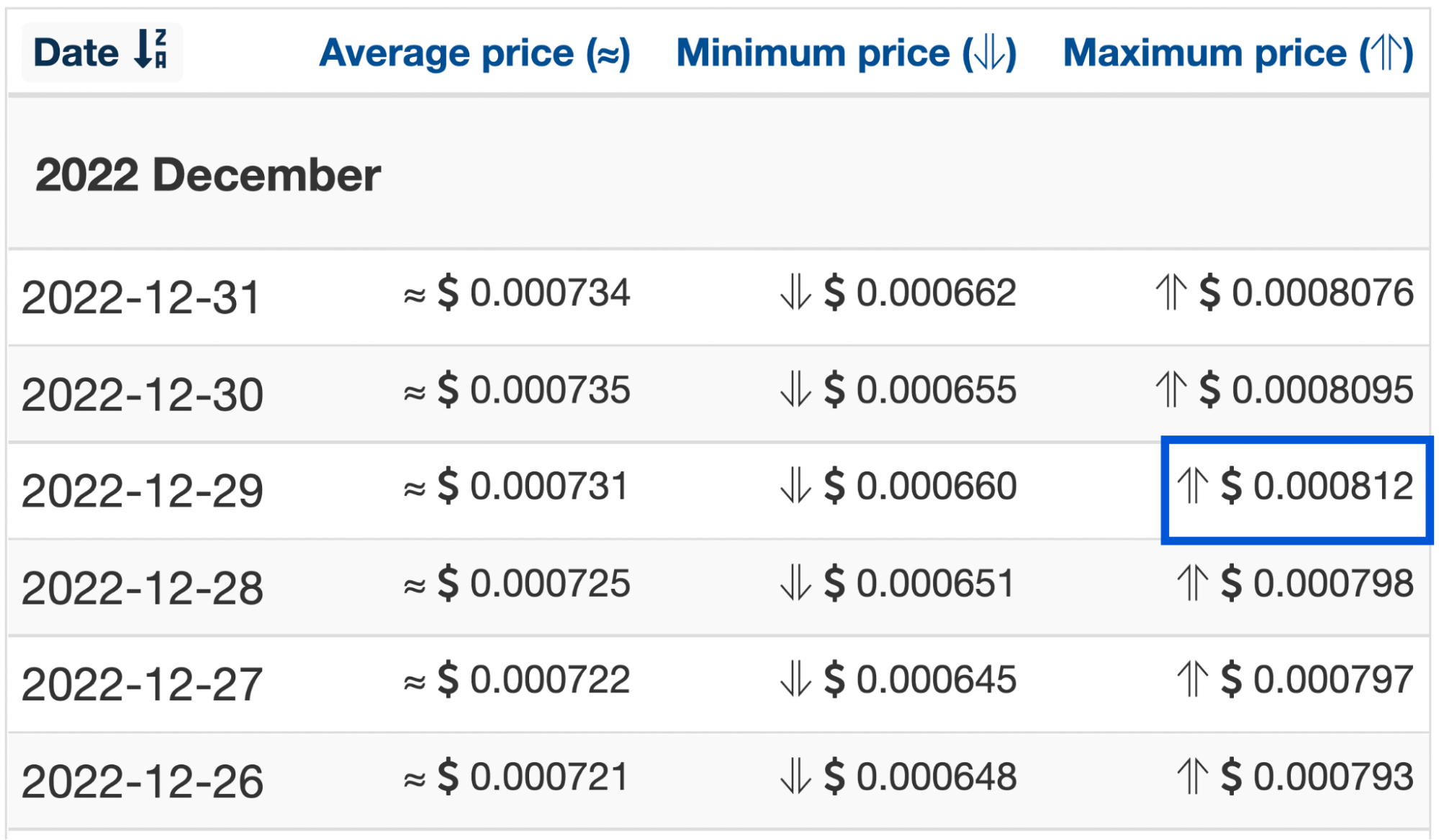 Digitalcoinprice and PricePrediction are more conservative as they suggest peak values of $0.000239 and $0.000246, respectively. So, all in all, it seems unlikely for FLOKI to hit a tenth of a cent.
What is FLOKI's price prediction for 2025?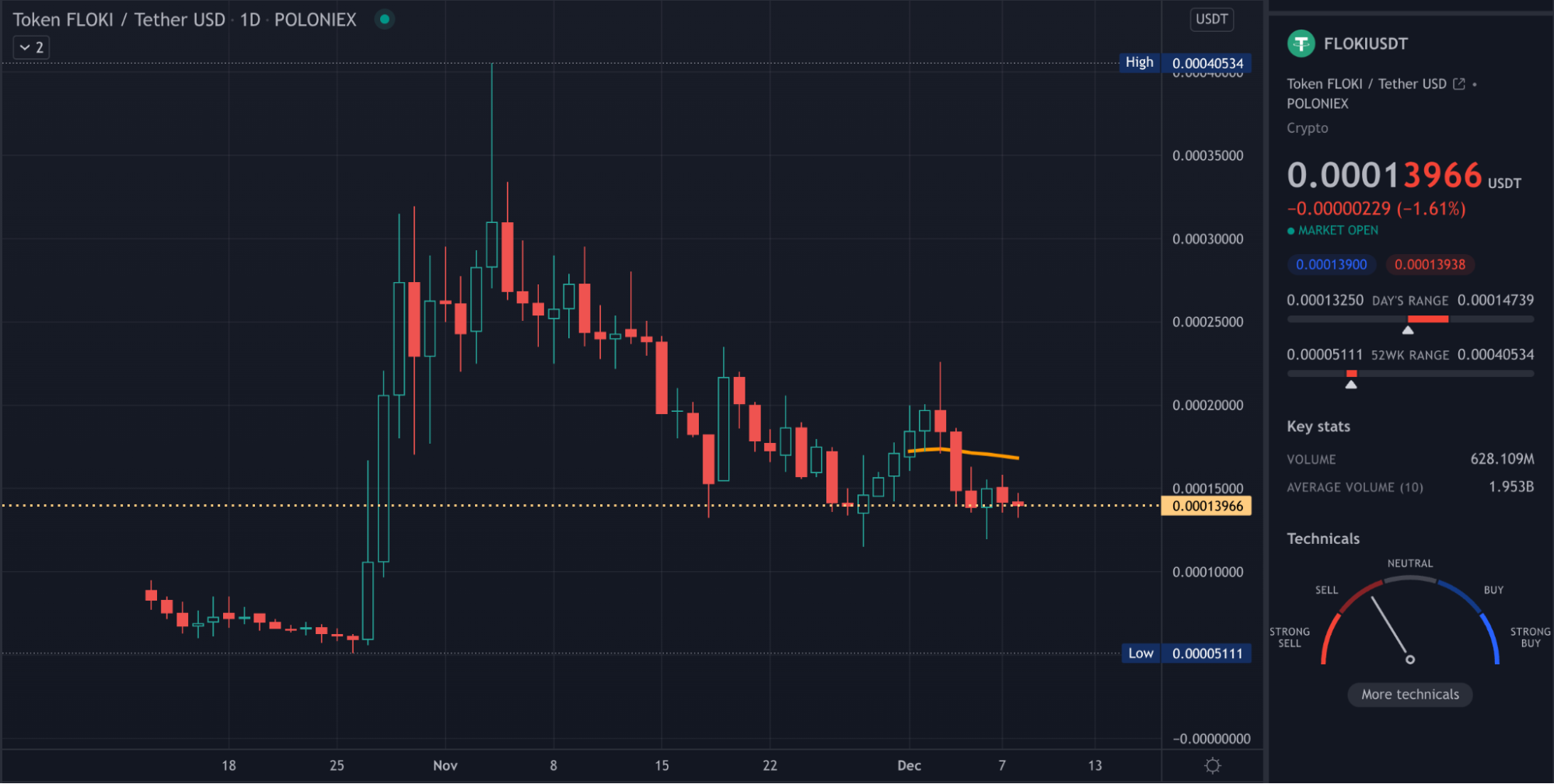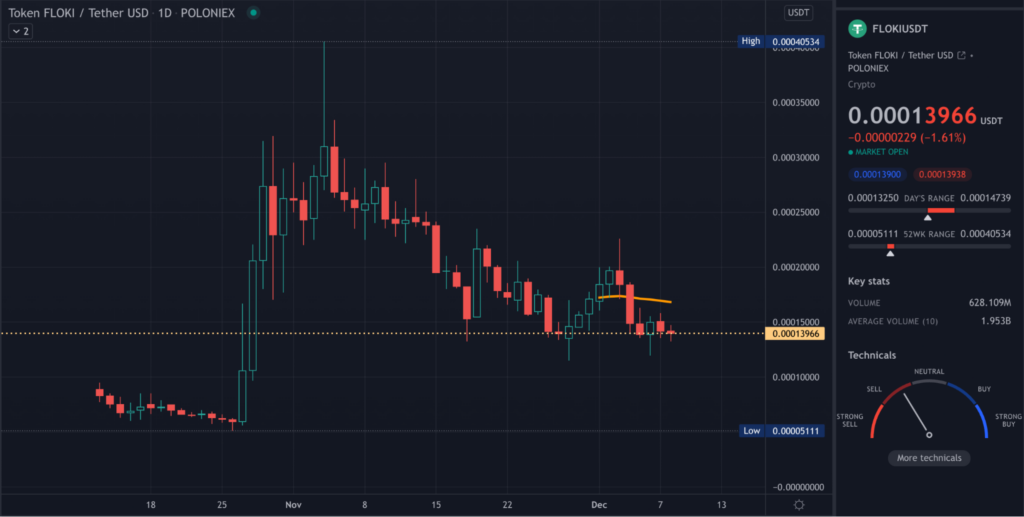 Generally, meme coins can produce substantial gains despite their utility being questioned by serious crypto investors. Let's consider the best and worst-case scenarios for this token.
Best-case scenario
Again, Wallet Investor's predictions are more optimistic than the other two sites. The former suggests a maximum price of $0.00194. This increase would represent a gain of about 1257% from the current price.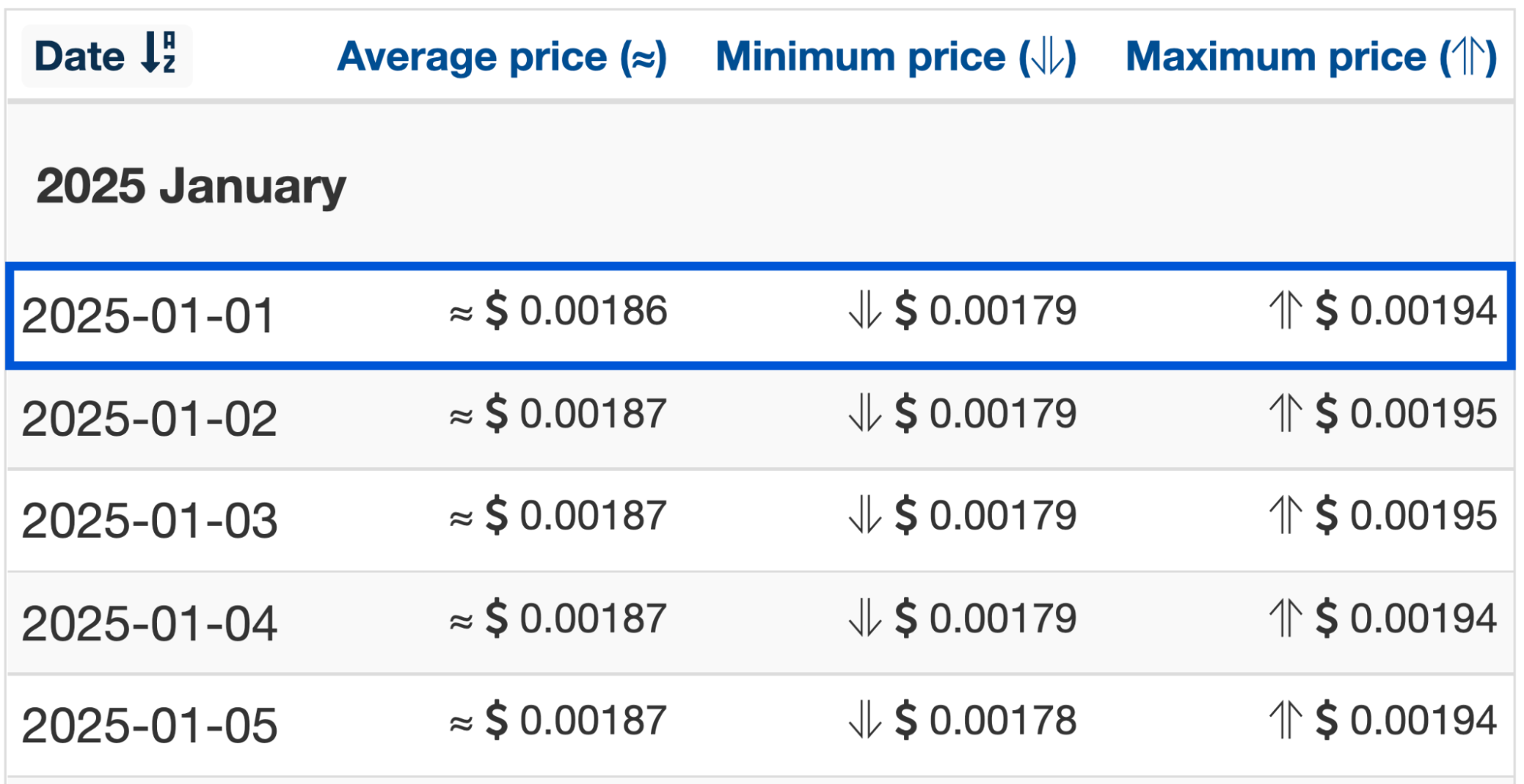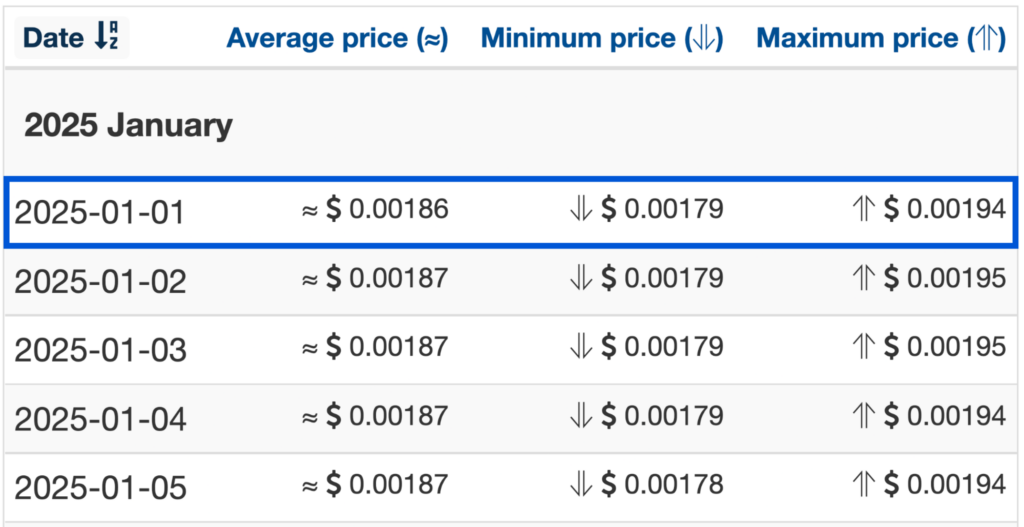 This growth wouldn't be out of the question for a meme coin within three years or less. Digitalcoinprice and PricePrediction.net's maximum prices for the start of 2025 are $0.000409 and $0.000662, respectively.
Worst-case scenario
Ultimately, FLOKI is a meme coin. While the project has ambitious goals, it'll be competing with many other tokens with similar objectives. Moreover, meme coins can be even more volatile than other altcoins due to the presence of 'whales' who purchase and own large quantities because of the ultra-low price and social media-driven hype.
As previously mentioned, it's generally recommended for investors to allocate only a tiny part of their portfolio to tokens like FLOKI with money they can afford to lose.
The best way to buy FLOKI
The two primary recommended exchanges for buying FLOKI are Uniswap and PancakeSwap, as each is Ethereum and Binance Smart Chain-based, respectively. Other alternatives include Gate.io, Poloniex, MEXC, etc.