Origin Protocol (OGN)
Price
Disclaimer: The information provided here does not constitute any form of financial advice. Readers are fully responsible for conducting their due diligence before making any investment decisions.
What is Origin Protocol (OGN)?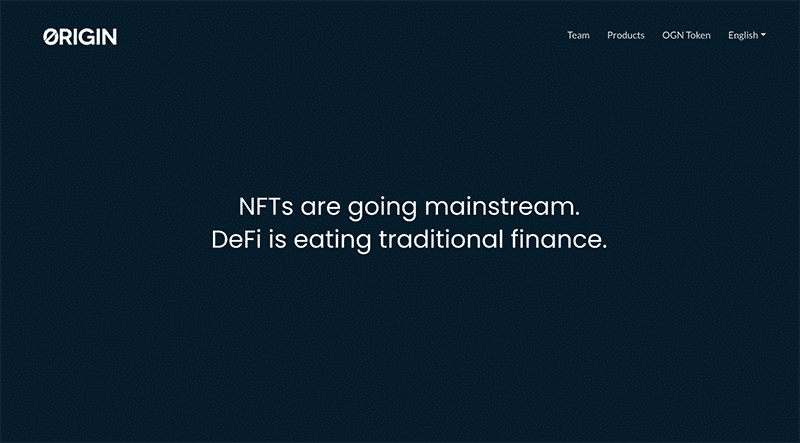 Started in 2017 by Josh Fraser, the Origin Protocol is a platform with several DeFi (decentralized finance) products under its wing. Its developers, consisting of employees from PayPal, YouTube, Google, and Dropbox, believe "NFTs are going mainstream" and that "DeFi is eating traditional finance."
The Origin Protocol presently has three flagship services: Original Dollar (OUSD), Origin Story, and the Origin Token (OGN).
OUSD is a USD-pegged stablecoin allowing holders to earn a yearly yield of presently 12.83%. Origin Dollar is also secured by other USD-backed stablecoins like DAI, USDT, and USDC, with optional insurance provided by InsurAce and Nexus.
Origin Story is an non-fungible token marketplace launched in late 2021. Established NFT artists such as 3LAU, Alotta Money, Don Diablo, Trevor Jones, and other celebrities like Paris Hilton and Jake Paul have already sold on the platform.
Origin Story provides a way to create your own NFT site with secondary royalties, flexible sale formats, personalized storefronts, and smart contract deployment. Unsurprisingly, no coding experience is required to get started.
Lastly, OGN is a governance token providing voting privileges and staking rewards. With OGN, you can decide on new yield-earning strategies, what fees are charged by Origin, etc. We'll now see whether this protocol is a good investment and OGN price predictions for the next few years.
Is Origin Protocol a good investment?
Despite being in a highly competitive niche, Origin does present some excellent features making it a potentially good investment. We like this platform's simple-to-understand products, consisting of an NFT marketplace, a stablecoin, and a token.
However, Origin's main drawcard is its NFT launchpad and the amount of flexibility it provides. Unlike other more well-known platforms like OpenSea and Rarible, you can create your site showcasing your personal NFTs with your own domain.
Origin focuses on allowing content creators to customize their branding and control the pricing model for their tokens, which is hard to find with more centralized marketplaces. With the Origin Dollar, you can earn annual yields that you wouldn't receive from traditional financial accounts.
What is also interesting about Origin is the OGN token has a fixed supply of 1 billion. Scarcity is a fundamental factor in assessing the long-term value prospects of a coin. Yet, one of the significant drawbacks is that Origin doesn't have enough products to compete with other projects.
Should I buy OGN today: Crypto technical analysis for OGN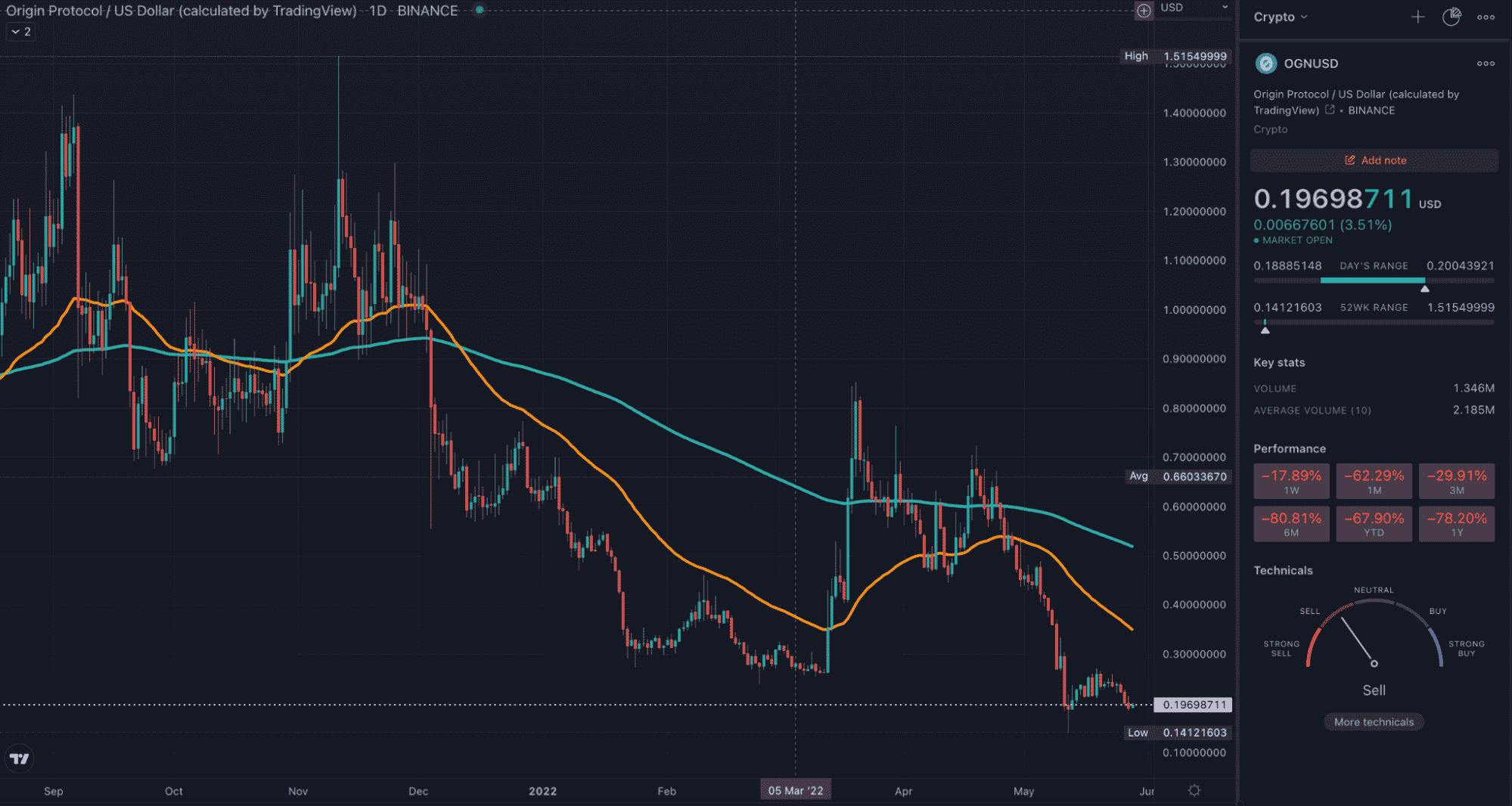 Our technical analysis shows that OGN is in a pronounced downtrend, meaning it's not a suitable time to buy today. The 50-day (orange) and 200-day (blue) moving averages tell us a few things. Firstly, the slope is indicative of an archetypal strong bearish movement.
Furthermore, the price is under both moving averages, and the short-term moving average (50) is well below the long-term moving average (200). Generally, the vast majority of cryptocurrencies are declining in value.
Therefore, Origin's present price behavior is unsurprising. Despite this, OGN price predictions are relatively optimistic for the near future.
Will the OGN coin price hit $1 in a year?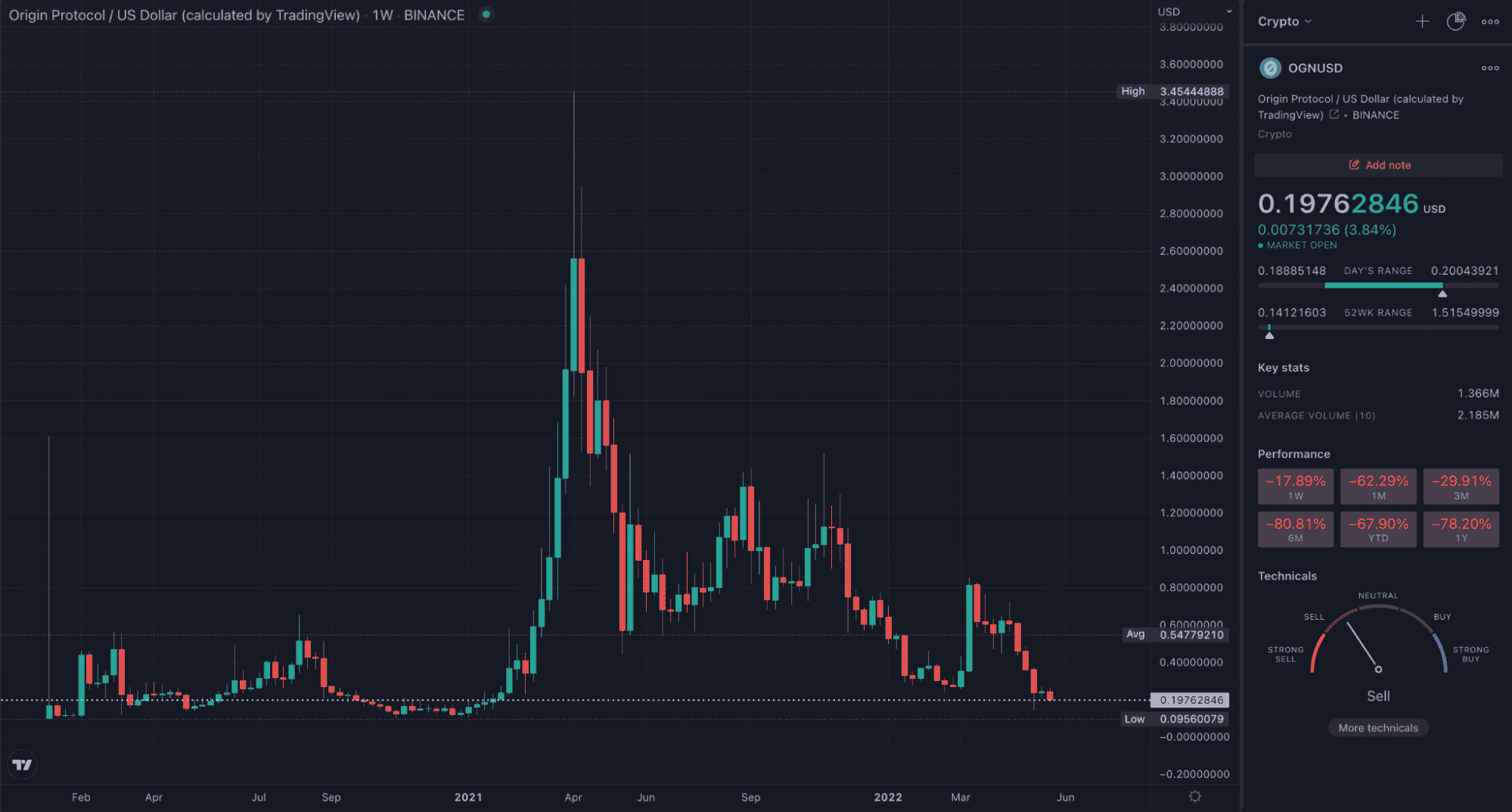 $1 in a year seems unlikely for OGN for two reasons. Firstly, if the overall crypto market declines indefinitely, Origin's token price would remain somewhat stagnant. Further analysis from several forecasting resources confirms that OGN probably won't hit the dollar mark.
The average we derived from prediction sites like Digitalcoinprice, PricePrediction.net, and Tech News Leader was 30 cents, with the highest coming from the latter at $0.42.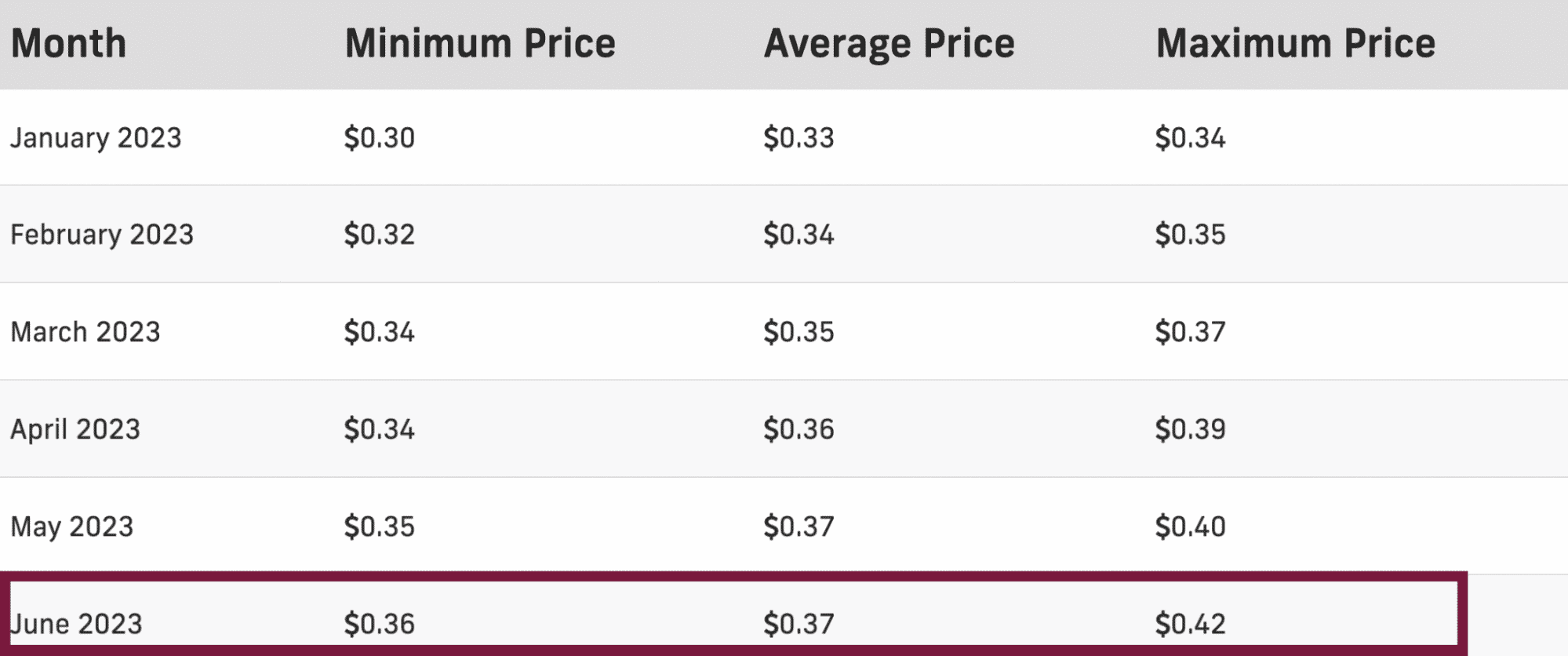 What is OGN's price prediction for 2025?
Despite having compelling use cases and a team with credible experience, we should also consider the worst-case scenario for 2025.
Best-case scenario
Like 2025, all the forecasting sites we observe suggest a more valuable OGN, with an average price of $0.55. The highest came from Tech News Leader at the minimum and maximum values of $0.65 and $0.73, respectively.
Generally, forecasts from these sites are conservative. Therefore, if things go well, OGN could perform far better in a few years than approximated, which has happened with numerous altcoins in times gone by.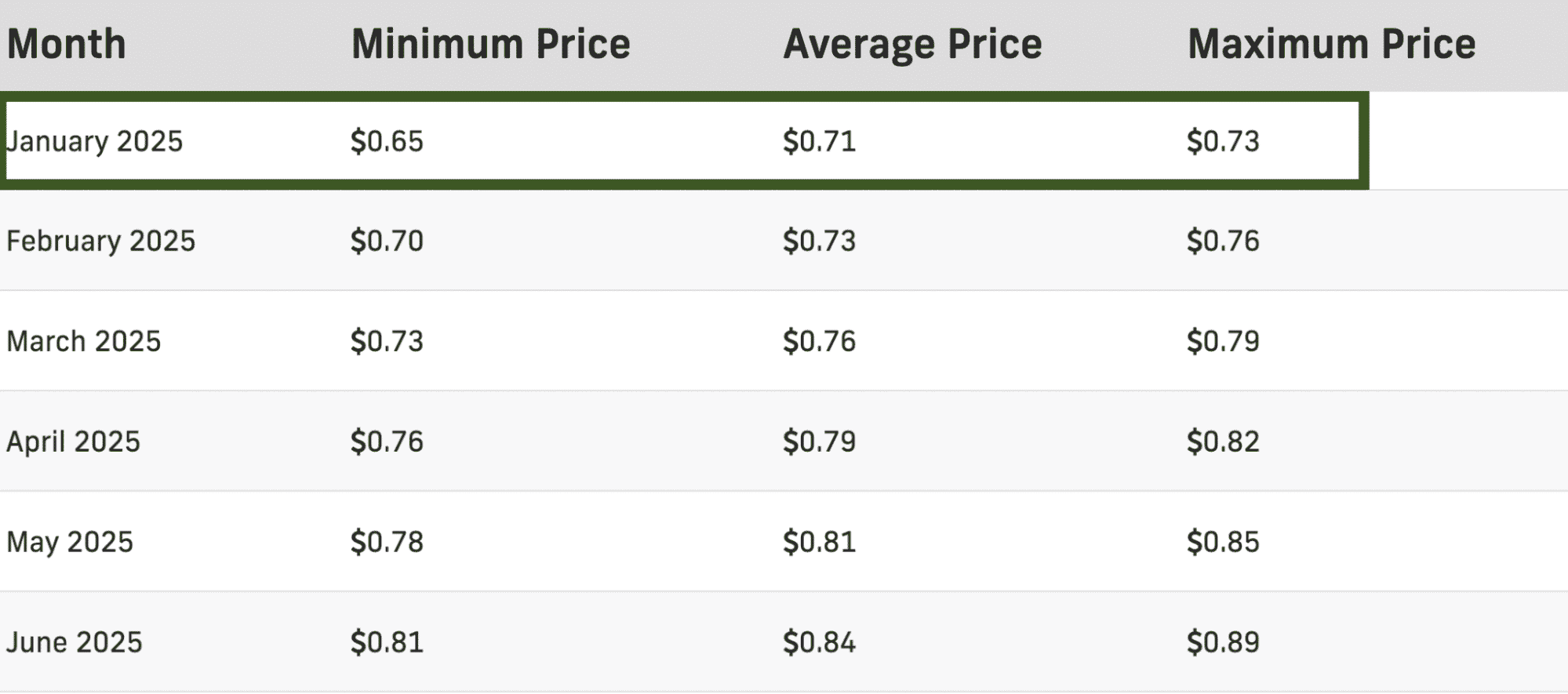 Worst-case scenario
Understandably, OGN's price can either tank further or remain relatively the same. As previously mentioned, Origin Protocol has a limited product range, which will probably stall adoption. There are also other factors, such as regulation, that may generally affect the usability of cryptocurrencies.
Therefore, despite being a reasonably promising project, you should only invest with money you can comfortably afford to lose.
The best way to buy OGN
Aside from Origin Protocol, you can buy OGN from many familiar exchanges like KuCoin, Binance, Coinbase, Huobi, Gate.io, Kraken, etc. (you can find a thorough list on CoinMarketCap).