What is Burger Swap (BURGER)?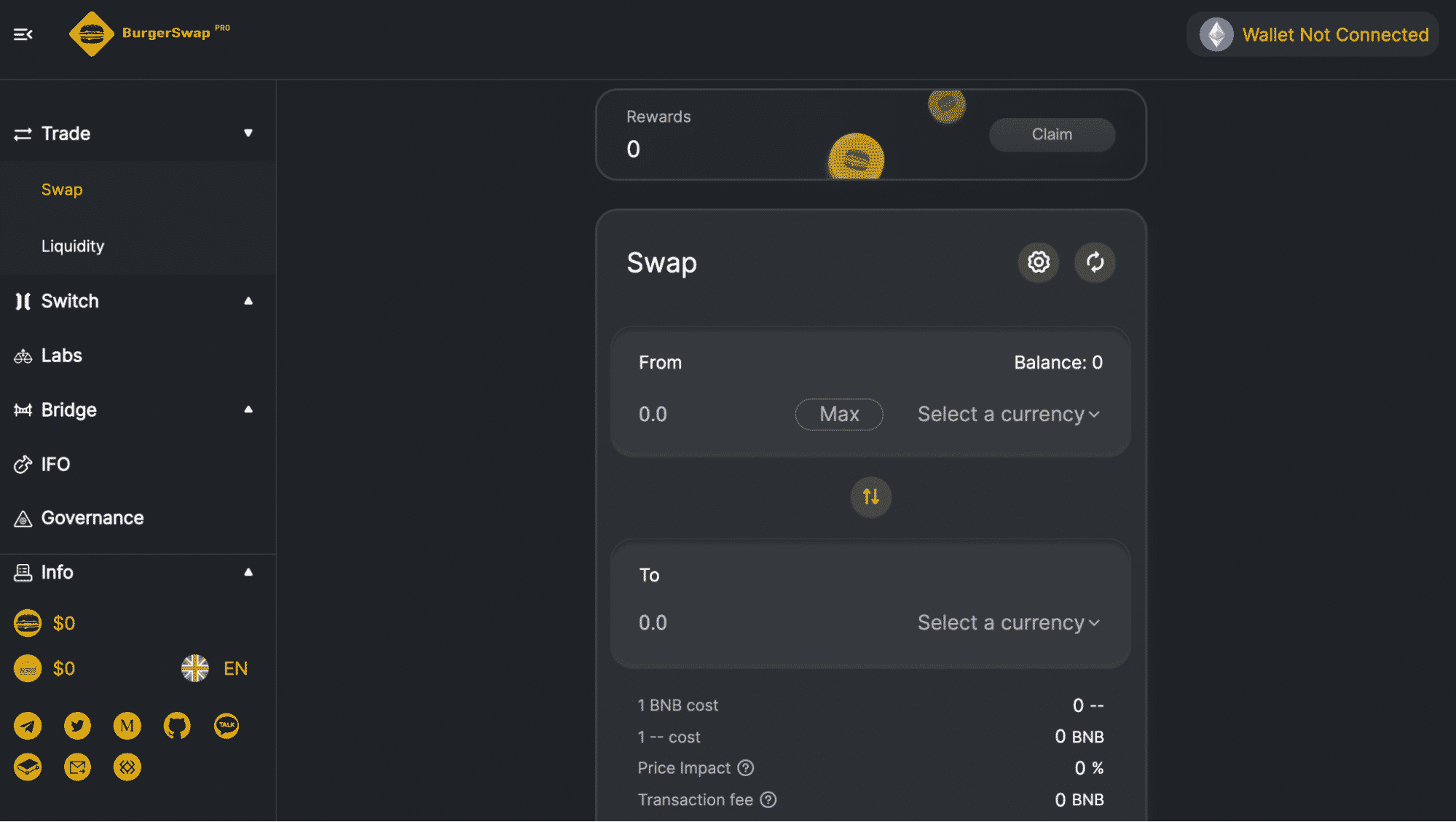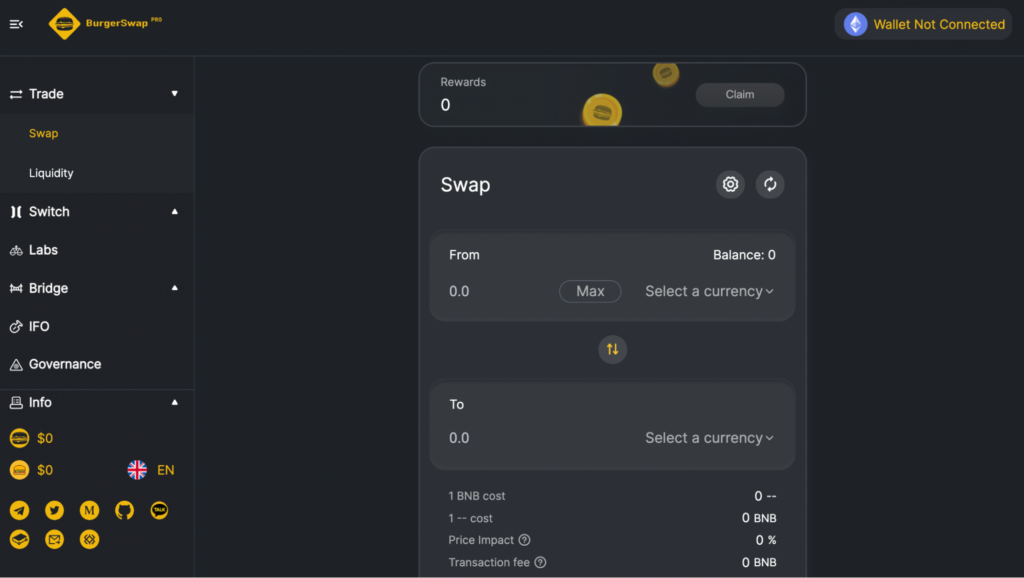 2020 saw a flurry of strangely food-named crypto projects such as PancakeSwap, SushiSwap, and, of course, BurgerSwap. Like PancakeSwap, BurgerSwap is a decentralized exchange (DEX) built using the Binance Smart Chain (BSC).
Launched in September 2020, the platform's primary purpose is for swapping and staking between different tokens created using the BSC, such as BNB (Binance Coin) and CAKE (PancakeSwap).
Like many DEXs, BurgerSwap relies on the automated market maker model to provide liquidity.
In simple terms, this system uses smart contracts and allows the native users to create liquidity pools without a centralized order book and earn rewards for providing this liquidity.
BurgerSwap shares some similarities with PancakeSwap. However, one distinct feature is that the platform allows users to convert any ERC-20 token into a wrapped BEP-20 or BSC-based token through a cross-chain bridge.
Therefore, you will find several non-native BSC tokens like Wrapped BTC (WBTC) and Wrapped Ether (WETH) on BurgerSwap. The aptly-named BURGER token facilitates the swaps of the different coins and is rewarded to liquidity and staking providers.
Presently, BURGER is worth $1.69, with the market capitalization of $30.31 million and the maximum supply of 21,000,000 BURGER coins. It also is ranked #670 in CoinMarketCap among the most-traded coins. So, let's explore BurgerSwap price predictions.
Is BurgerSwap a good investment?
One of the benefits of BurgerSwap is that it's BSC-based, a blockchain fostering lower transaction fees and competitively fast block times. As a cross-chain platform, traders can use their ETH or ETH-based tokens here without worrying about the high costs associated with the Ethereum network.
Any potential investor into a platform like BurgerSwap should appreciate the advantages of DeFi (decentralized finance). Exchanges of this nature are all about cutting out the middleman and staying true to some of the founding principles of cryptocurrencies: decentralization and privacy.
Yet, unlike centralized exchanges, services like BurgerSwap have numerous mechanisms incentivizing users to earn convertible monetary rewards through yield farming and liquidity providing. Both activities can prove to be quite lucrative over time.
Should I buy BURGER today: Crypto technical analysis for BURGER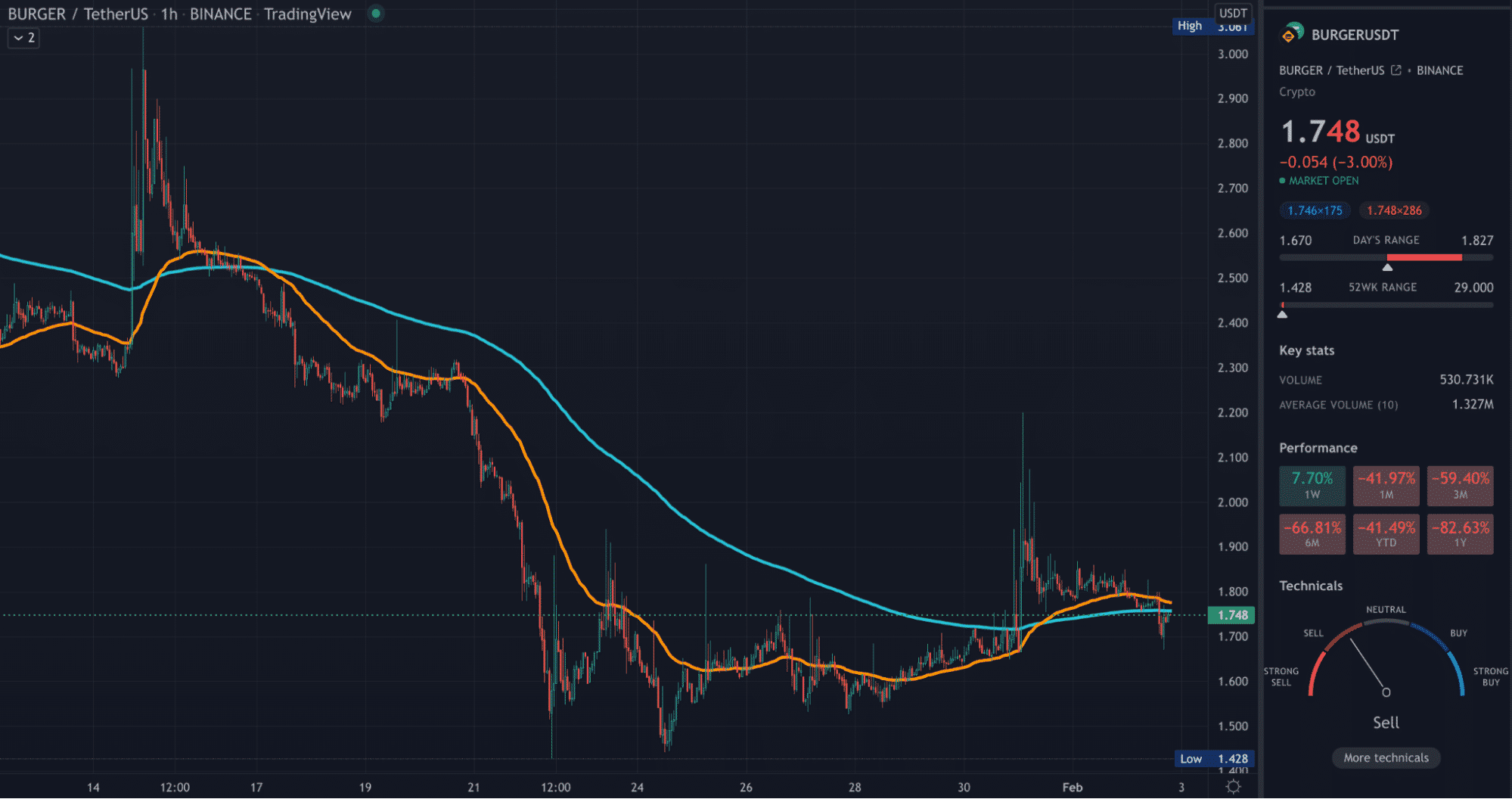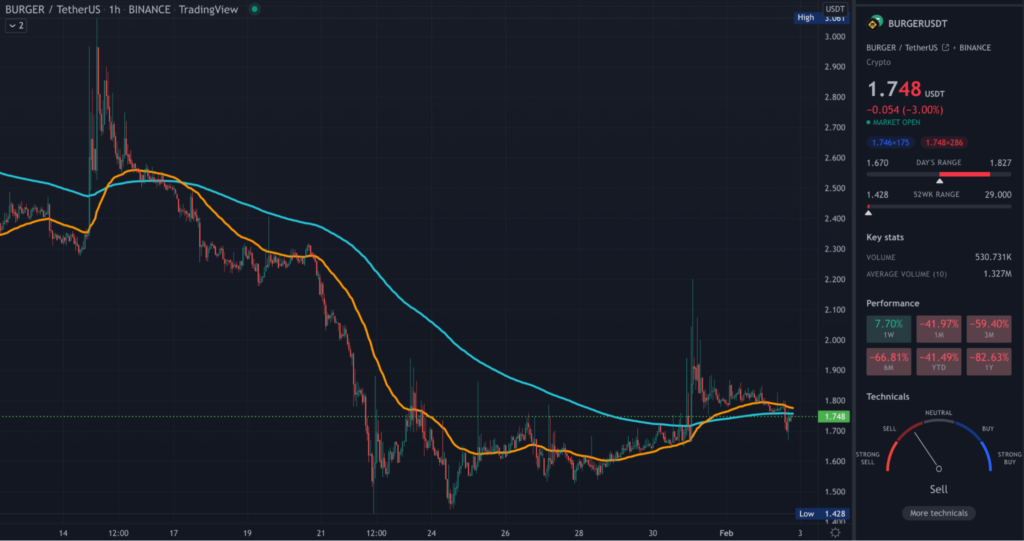 Our technical analysis confirms a bearish market, meaning it's not a good time to buy this coin. We've inputted the 50 and 200-day moving averages on the chart to show a typical crossover.
Here, the rule is that the 50 (orange) should cross above the 200, and the market must be moving above both moving averages to confirm a bullish signal. Although the cross has happened, the price is still below the 50 and 200 lines.
Despite this, BurgerSwap price predictions for the near future are surprisingly bullish, albeit not by a lot.
Will BURGER coin price hit $10 in a year?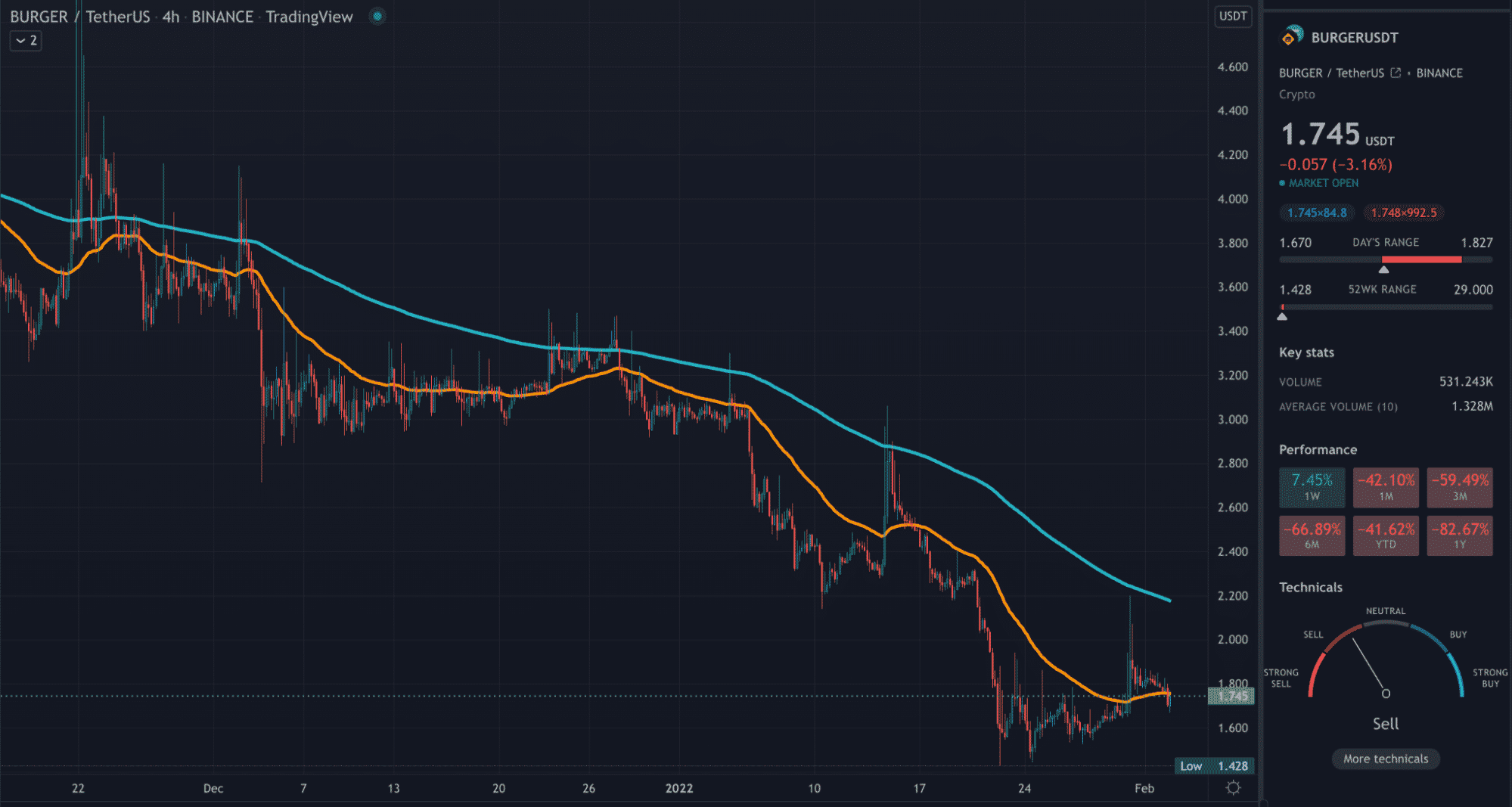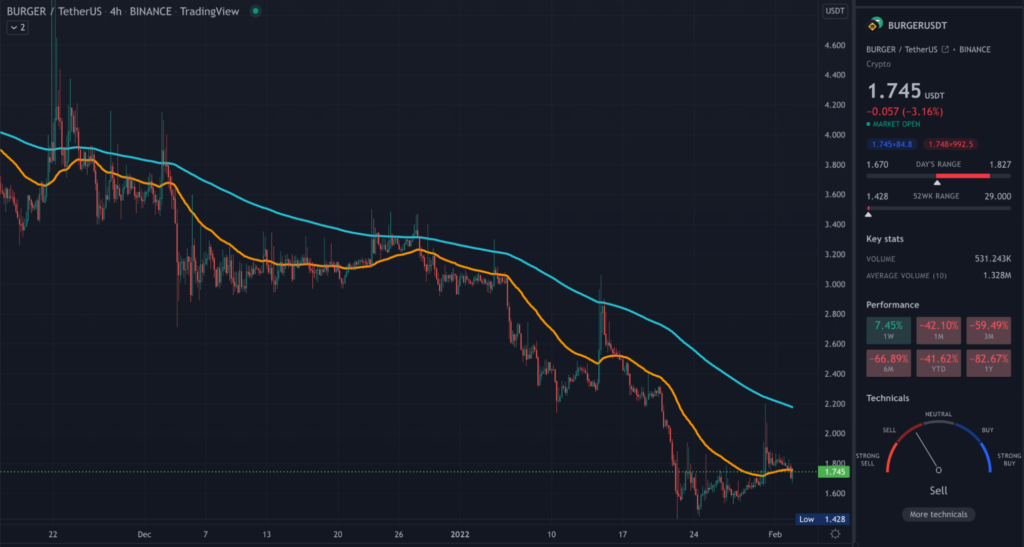 Having observed three forecasting sites, $10 seems improbable for BURGER. However, on the bright side, it's likely the token would be worth more than its current price in a year. The lowest prediction comes from Digitalcoinprice at a maximum value of $2.81.
The second-highest forecast comes from PricePrediction.net at a minimum price of $3.75. However, the most optimistic prediction is from Gov Capital, which estimates at least $5.083 up to $6.87.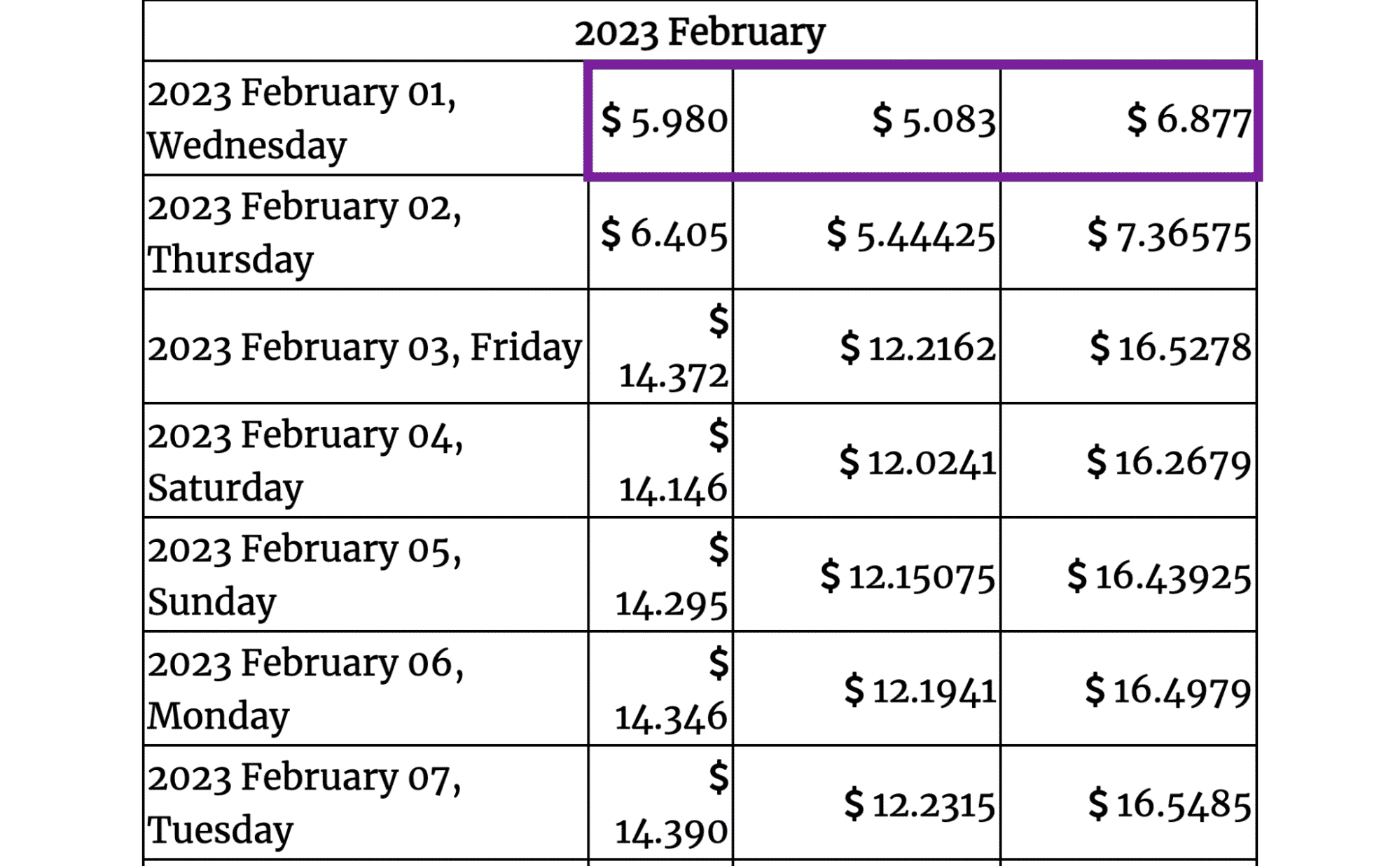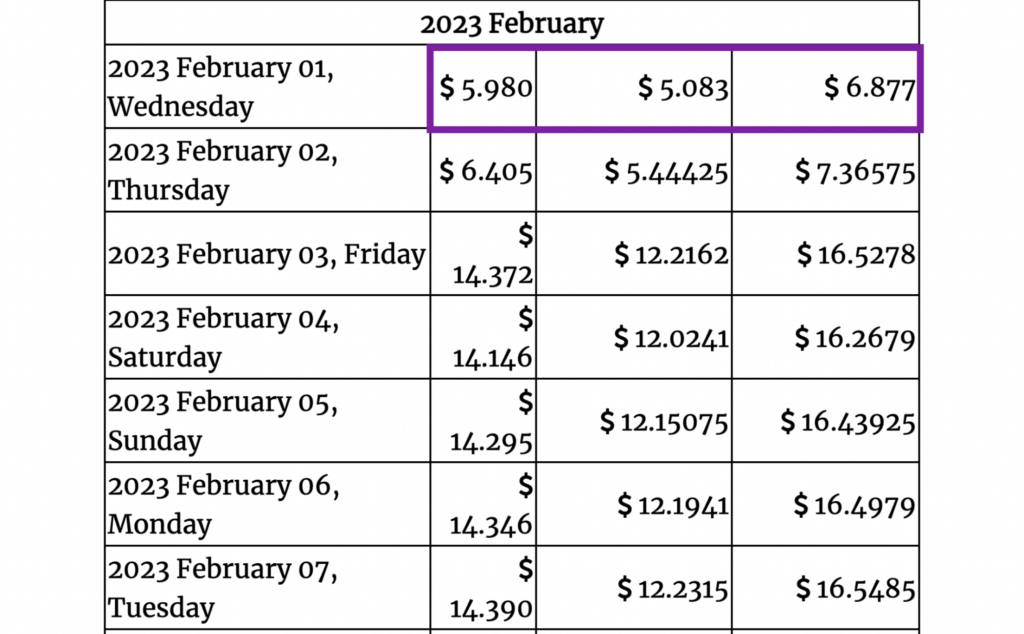 What is BURGER's price prediction for 2025?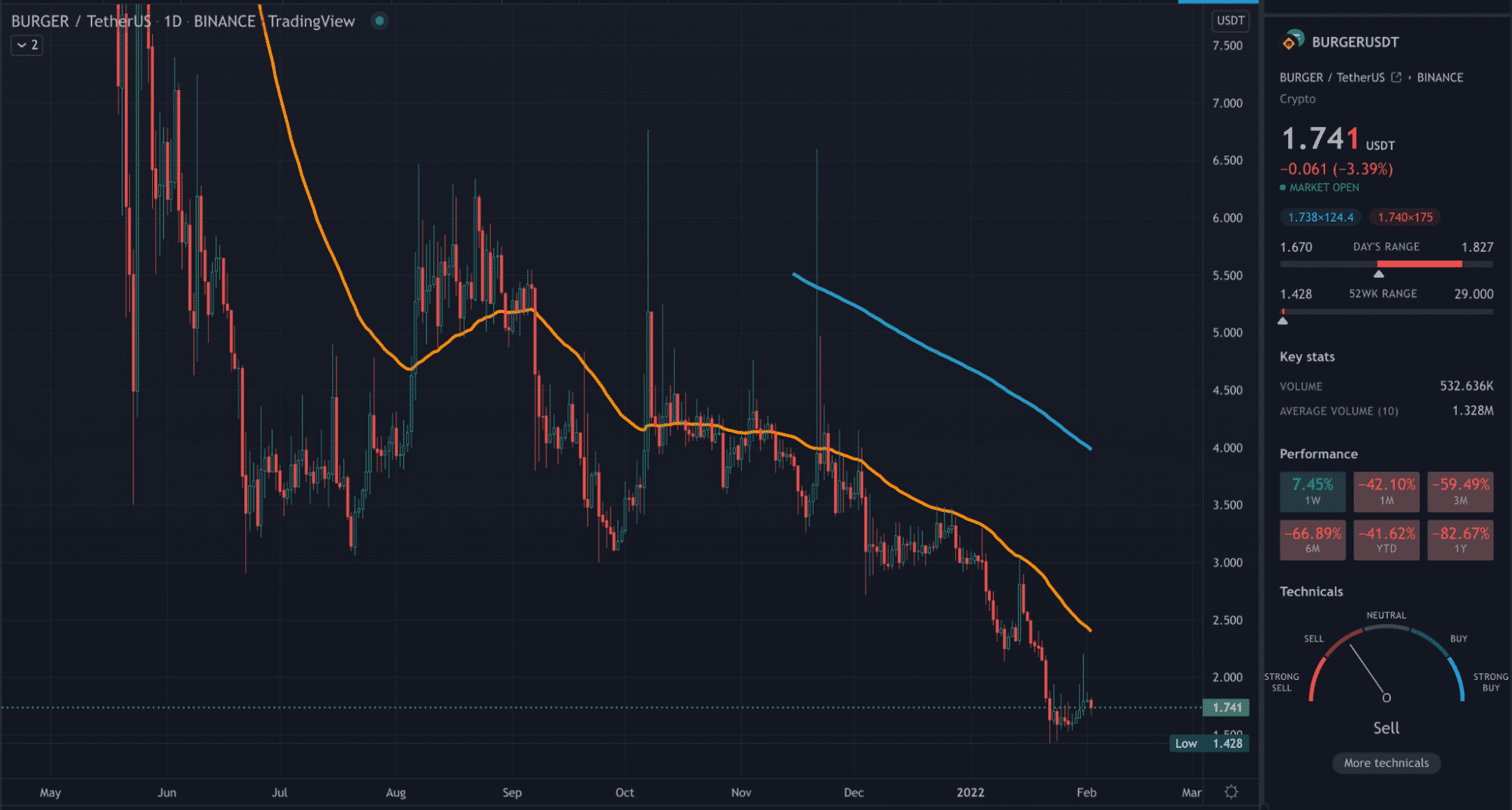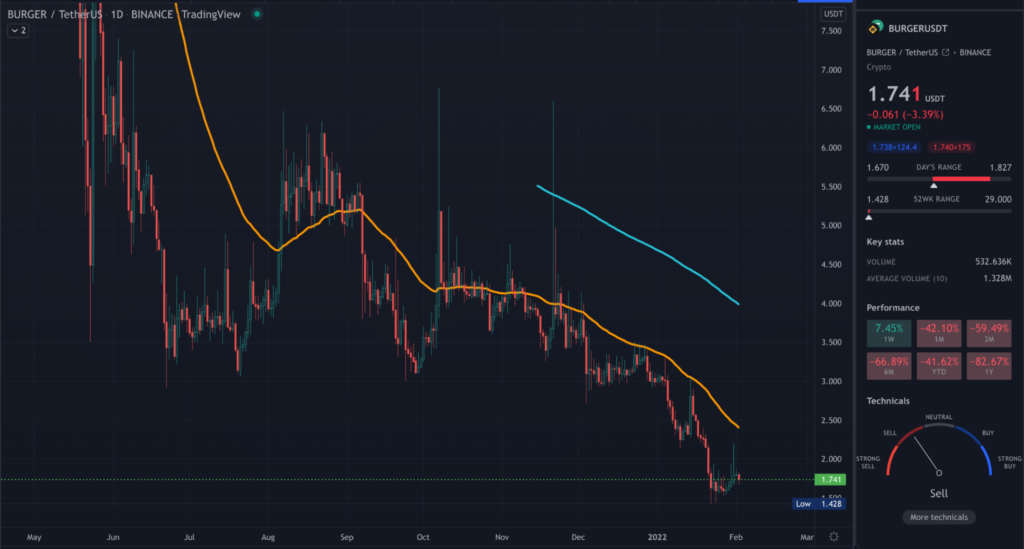 While BURGER, along with countless other DeFi tokens, has lost considerable value over the last several months, it's not all doom and gloom.
Best-case scenario
The 2025 price for BURGER is anyone's guess; it could be worth a few dollars more, tens of dollars, or higher. The predictions from the three previous sites range from $3.68 (Digitalcoinprice) to $49.13 (Gov Capital).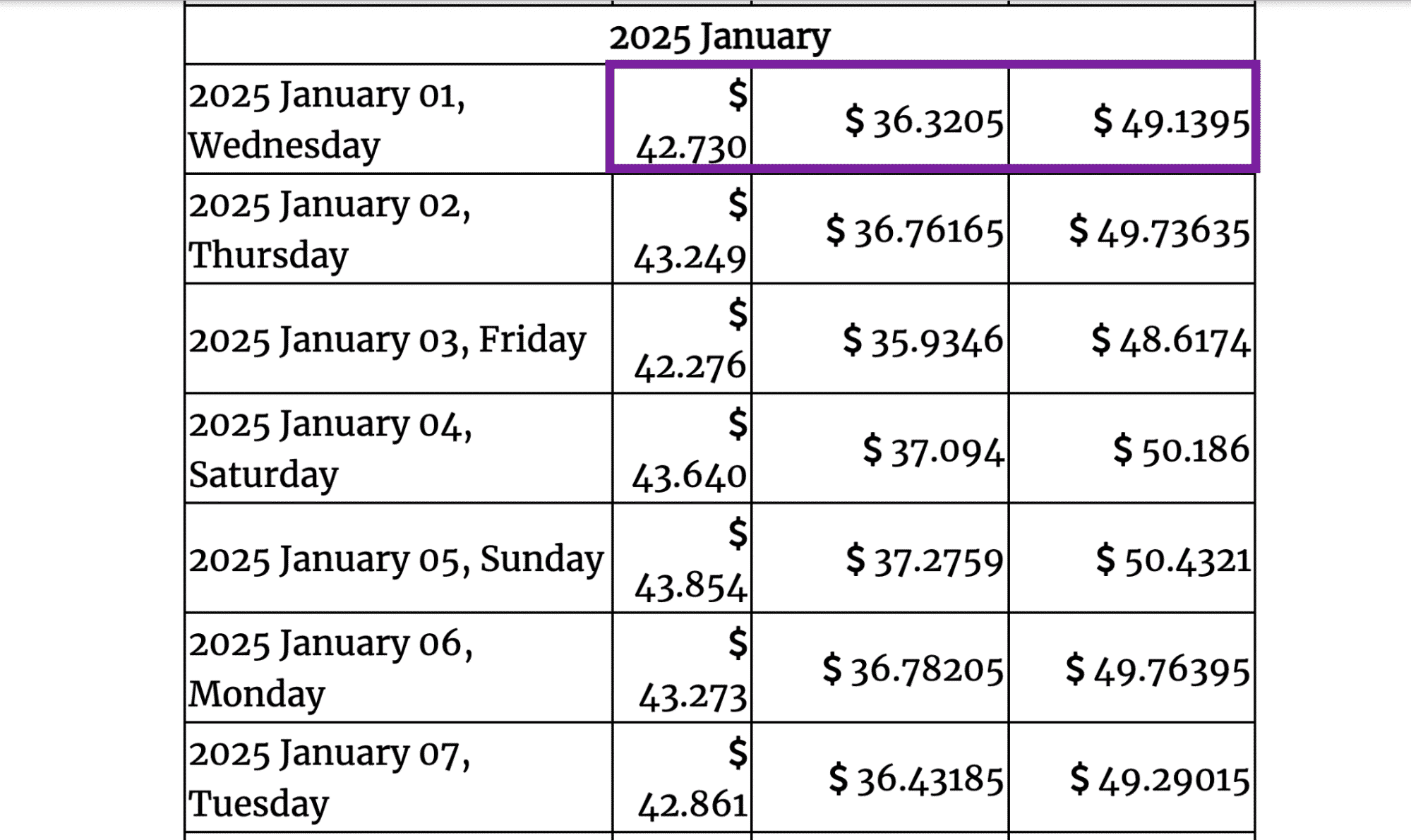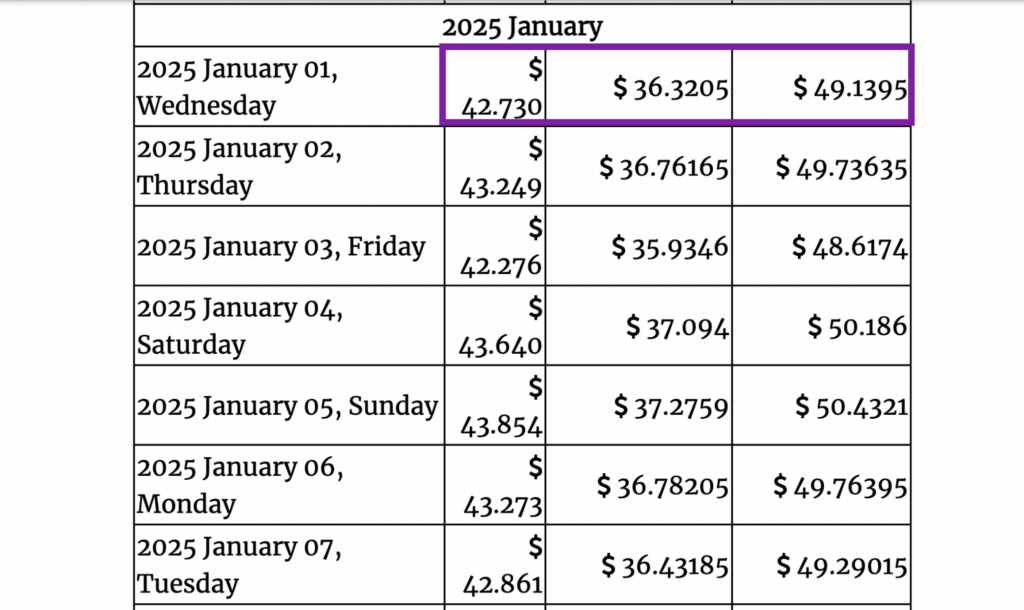 If crypto enters another bull market phase as it did for much of 2021, these forecasts could be conservative, and BURGER could turn out to be worth much more.
Worst-case scenario
BurgerSwap, as with any DeFi platform, does present several risks that could threaten its value:
The exchange is nowhere near as prominent as other DEXs like SushiSwap and Uniswap, meaning demand may not increase that much over time.
Because of the largely unregulated nature of decentralized exchanges, platforms like BurgerSwap can be used for criminal activities.
As with any token, BURGER is subject to the natural high volatility of the crypto markets.
The best way to buy BURGER
CoinMarketCap lists a handful of exchanges for buying this token, namely the following:
BitGlobal
Bithumb
Bitrue
KuCoin
LATOKEN
Mandala Exchange
MEXC
Pionex
Poloniex
WazirX
XT.COM