Well over 18 000 coins (and counting) currently exist in the crypto markets. Some of these, like Bitcoin and Ethereum, is worth a few thousand dollars. Fortunately, you don't need to break the bank as you can look into countless others worth pennies or even less.
While coins valued lower than one cent is incredibly cheap, this doesn't diminish their usefulness. Many of these cryptocurrencies have more sophisticated features than established projects like Bitcoin and remedy identifiable problems in niche industries.
Tokens of this nature typically have a market cap of less than $1 billion, which experts classify as small-capped coins. Although these are certainly the most volatile and riskiest, they can grow exponentially in price than other cryptocurrencies.
So, without further ado, let us provide our 'two cents' on the best five coins under a penny and how to purchase them. The table below shows an overview of the cryptocurrencies we'll explore with some basic statistics.
| | | | | | |
| --- | --- | --- | --- | --- | --- |
| # | Coin name | Current price | Current CoinMarketCap rank | All-time high | Max. supply |
| 1 | BitTorrent (BTT) | $0.000001941 | #56 | $0.000003054 (Jan 2022) | 990 billion |
| 2 | Siacoin (SC) | $0.00724 | #121 | $0.1117 (Jan 2018) | N/A |
| 3 | Holo (HOT) | $0.005002 | #91 | $0.03157 (April 2021) | N/A |
| 4 | Shiba Inu (SHIB) | $0.00002581 | #15 | $0.00008845 (Oct 2021) | N/A |
| 5 | Verge (XVG) | $0.00946 | #282 | $0.3006 (Dec 2017) | 16.50 billion |
BitTorrent (BTT)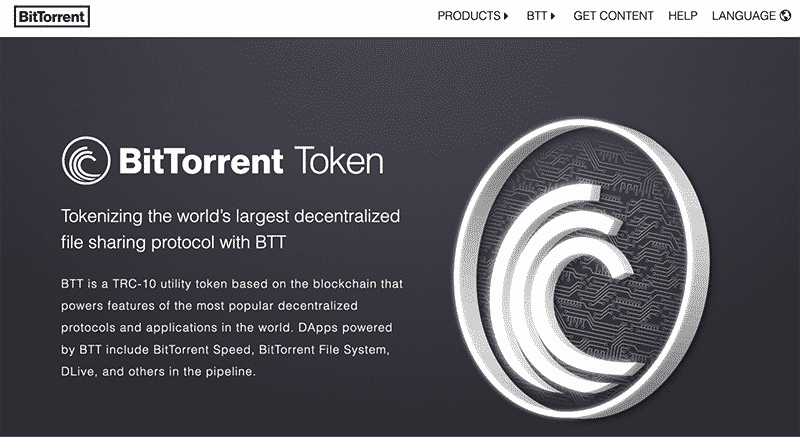 Released in 2001, BitTorrent remains one of the most popular file torrenting online services used by millions of people globally. In July 2018, TRON Foundation, the developers behind the TRON blockchain, acquired BitTorrent.
February 2019 saw the launch of BitTorrent's utility token built and secured by TRON, which aims to 'tokenize decentralized file sharing.'
It acts as a reward token on all the applications in BitTorrent's ecosystem, namely BitTorrent Speed (faster downloads on BitTorrent), BitTorrent File System (file storage), and DLive (video streaming).
For instance, you can use BTT to pay 'seeders' to enable speedier downloads of files on the platform.
In December 2021, BitTorrent's own blockchain, BitTorrent Chain, was released. This meant the old BTT tokens were redenominated and swapped for the new ones. The all-time high of the previous BTT was $0.13. At its current value, there certainly is some untapped potential for this token.
How to buy BTT: You can buy BTT at numerous well-known exchanges like Binance, Poloniex, Gate.io, KuCoin, Bybit, etc.
Sia (SC)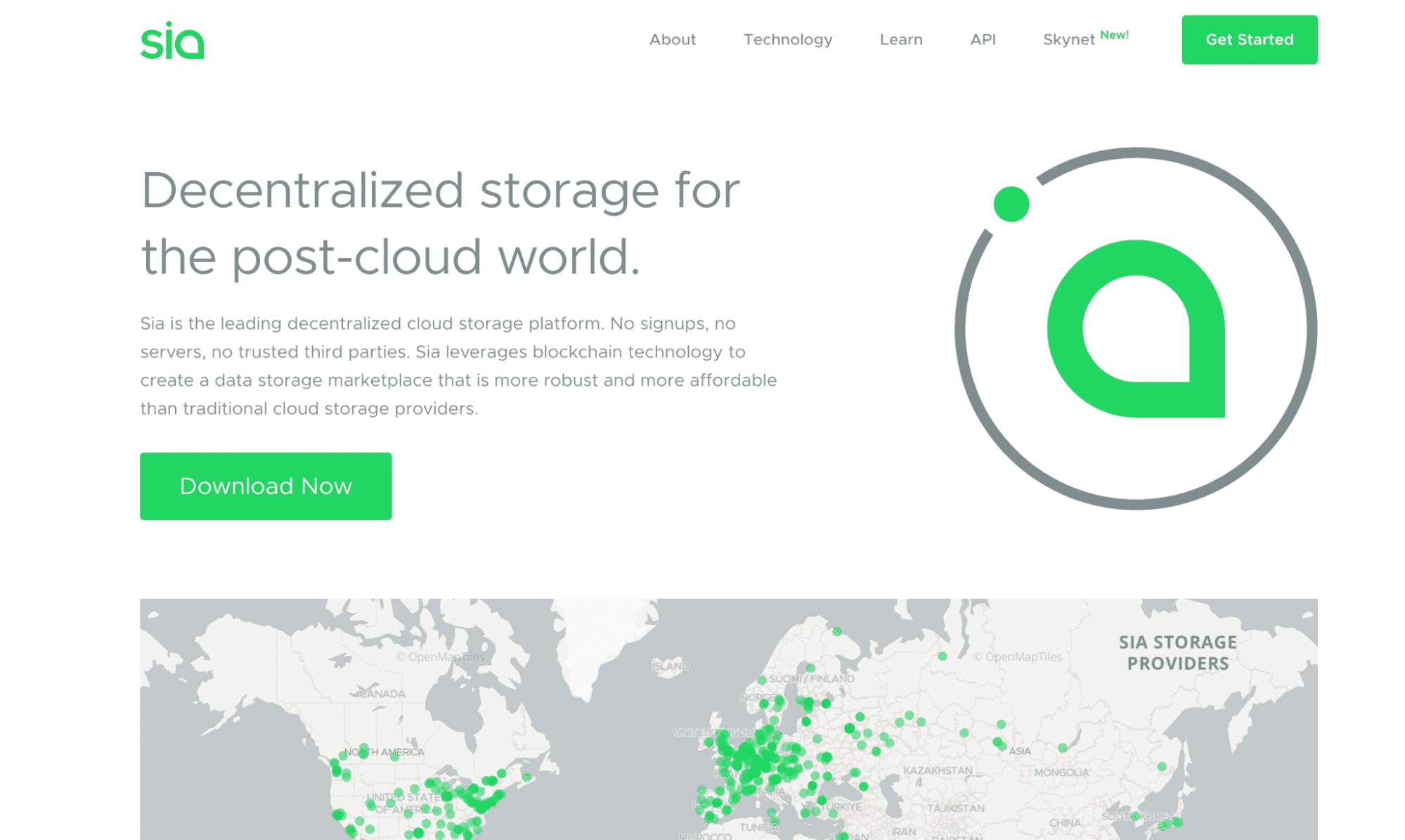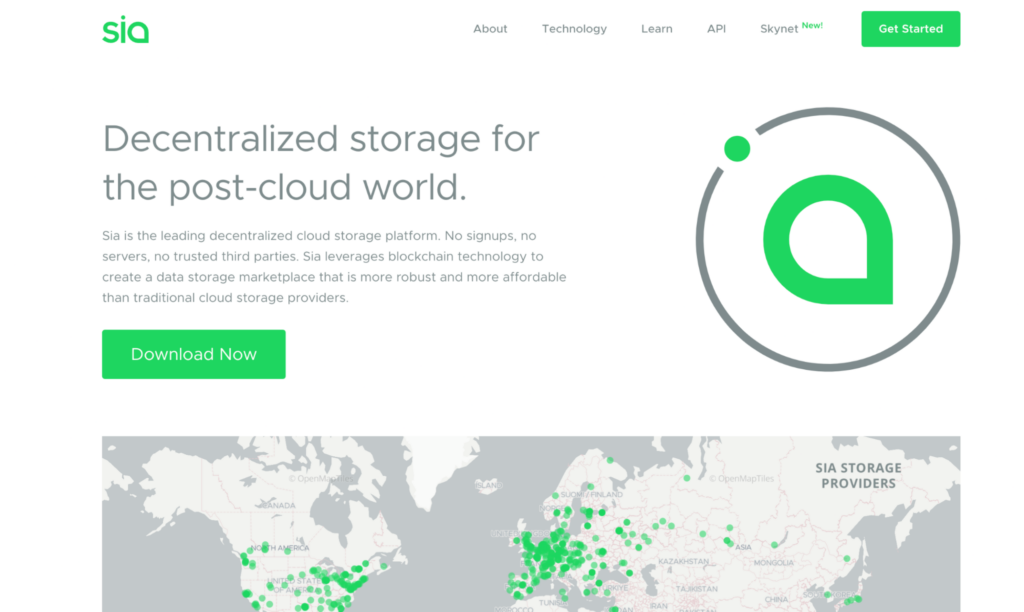 Sia is a blockchain-based decentralized cloud storage platform aiming to ultimately become the 'backbone storage layer of the internet.' This project is one of the oldest in its niche, officially launching in June 2015.
Its native utility token, Siacoin (SC), is the fourth-largest storage token, which are coins designed to offer a monetary incentive to cloud storage. Sia is essentially a trustless marketplace where people provide access to their unused memory space and, in return, get rewarded with SC.
Decentralized cloud storage offers many benefits compared to traditional cloud storage companies like Google, Microsoft, and Amazon. Some advantages include data privacy, zero censorship, more competitive costs, and not relying on a single point of failure.
How to buy SC: You can purchase this token at many crypto exchanges such as Binance, Kraken, Huobi, Gate.io, Poloniex, OKX, and the list goes on.
Holo (HOT)
Holo is an intriguing project first conceptualized in 2016 and uses a unique proprietary framework, Holochain, without any blockchain technology.
Holo consists of a P2P cloud hosting platform where anyone can use their computer to host decentralized applications and get paid in HoloFuel, Holo's internal micro currency.
The HOT token is technically a separate token to HoloFuel held in a special 'reserve account,' a concept explained in more detail in Holo's 'green paper.'
Ultimately, Holo provides benefits in three ways:
Hosts can use their computers as a revenue source by providing computing power and data storage.
App developers can build next-generation apps through such computers.
People can use these apps in a decentralized manner focusing on privacy and data retention.
How to buy HOT: You can buy HOT at exchanges like Crypto.com, Binance, Gate.io, Uniswap, SushiSwap, and several other lesser-known platforms.
Shiba Inu (SHIB)
Meme coins are typically worth fractions of a cent (with many zeros after the decimal), making them tremendously low-priced. In this realm, Shiba Inu is one of the most affordable compared to Dogecoin, which is currently worth about 15 cents.
Shiba Inu has long been regarded as a 'DOGE killer' and is the second-largest meme coin. Yet, the project's developers want to disassociate Shiba from its meme status into a token with growing utility.
For starters, Shiba Inu has two other aptly-named tokens, LEASH, and BONE, on its own decentralized exchange called ShibaSwap. Here, you can swap a comprehensive range of ETH-based tokens, provide liquidity (or 'dig'), stake your tokens for returns (or 'bury'), and trade NFTs dubbed 'Shiboshis.'
Moreover, the word on the street is Shiba Inu will also have its own metaverse as well.
How to buy SHIB: Coinbase, KuCoin, Binance, Gate.io, FTX, Kraken, Bybit, and Gemini are a few of the scores of exchanges to buy SHIB.
Verge (XVG)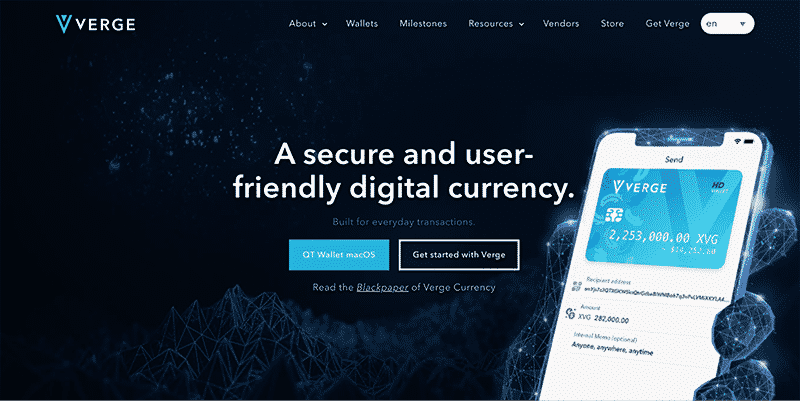 While Verge is nowhere near the heights it reached in 2017; it remains a well-known privacy coin. These are peer-to-peer remittance tokens with privacy-enhancing technologies behind them.
Although such coins have been criticized for their use in dark markets, many law-abiding people prefer anonymous transactions. Verge began in October 2014 (using the name DogeCoinDark) and rebranded to simply Verge in February 2016.
This project uses overlay networks, namely TOR (The Onion Router) and I2P (Invisible Internet Project), to hide the IP addresses of senders and receivers. Plus, with Verge, you can optionally use stealth addresses for one-time transactions.
Curtain thoughts
One looming threat with coins under one cent is the presence of whales, individuals who own substantial amounts of a cryptocurrency. Since these tokens are extremely cheap to buy, many people can purchase thousands or millions of them.
Therefore, when considering any potential investment into a 'penny coin,' you should analyze the whale presence as these can affect the price negatively at any moment.
Most experts agree the 'Bitcoin train' has already left the station, meaning that you are less likely to yield substantial profit presently than if you bought a few years ago. This creates the leeway to explore other coins (in this case, those worth lower than a cent) that may offer investors this privilege.