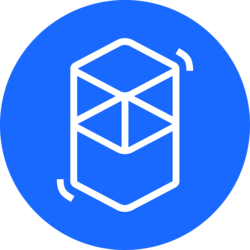 Fantom (FTM)
Price
What is Fantom (FTM)?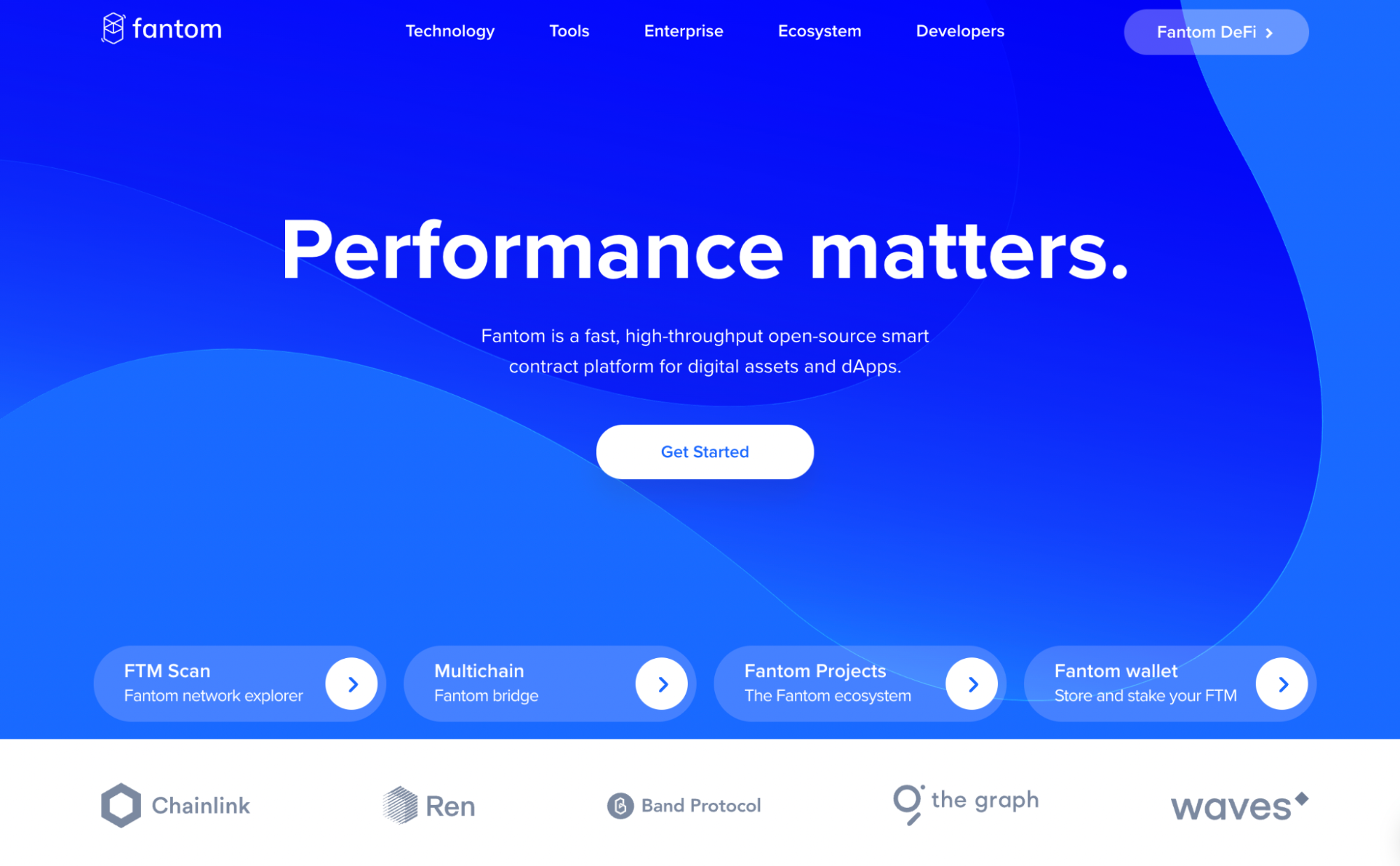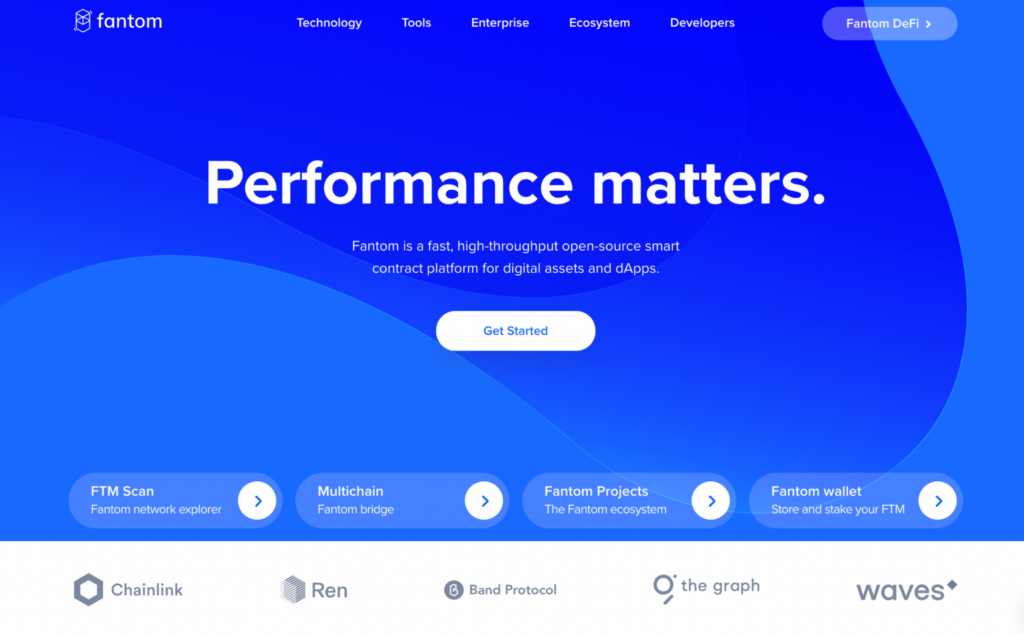 Fantom is not typical blockchain. What makes it unique is the platform uses directed acyclic graphs (DAGs) like IOTA's 'The Tangle.' Instead of transactions being recorded as blocks, they are recorded as vertices or bundled on top of one another.
This allows the ledger to achieve incredible scalability as it doesn't confirm blocks one by one. Moreover, there are extremely low fees on the network. Fantom is used to build smart contracts and decentralized applications (dApps).
The platform is EVM-compatible, meaning developers can deploy their Ethereum-based smart contracts and apps using the Solidity programming language. Over 80 dApps, consisting of decentralized exchanges, cross-chain bridges, lending/borrowing facilities, NFT platforms, tools, yield optimizers, and wallets, benefit from Fantom's technology.
Fantom's utility token, FTM, is the 'fuel' for transactions on the platform as it's used to pay fees and staking. Launched in 2018 by the Fantom Foundation, Fantom is presently the 40th most traded crypto according to CoinMarketCap, with a price of $0.201151. 
So, is this project worthy of being on your investment radar? What about FTM price prediction analysis? Let's explore more.
Is Fantom a good investment?
When investing in any crypto project, you need to observe how in-demand the use case is. In an arena with well over 14 000 coins, the cryptocurrencies which succeed in the long run are those with truly unique selling propositions.
One of the first pain points Fantom solves is scalability. While projects like Ethereum and Bitcoin are massively prominent, they are inherently slow primarily because they use mining-based mechanisms.
As a result, transacting with coins like BTC and ETH can get expensive. If blockchain technology is to achieve wider acceptance, it needs to be much cheaper to use and confirm astronomically more transactions per second.
Fantom solves both issues as it employs DAG, a unique method to decentralized ledgers. Also, it's proof-of-stake, meaning no expensive and energy-consuming mining is required.
This results in tremendously high throughput, lowering the production cost significantly and providing a pleasant user/developer experience. Fantom is currently being used in smart contracts and DeFi, two subsets of cryptocurrencies that have and should continue to prove highly influential in mainstream adoption.
Should I buy Fantom today: Crypto technical analysis for FTM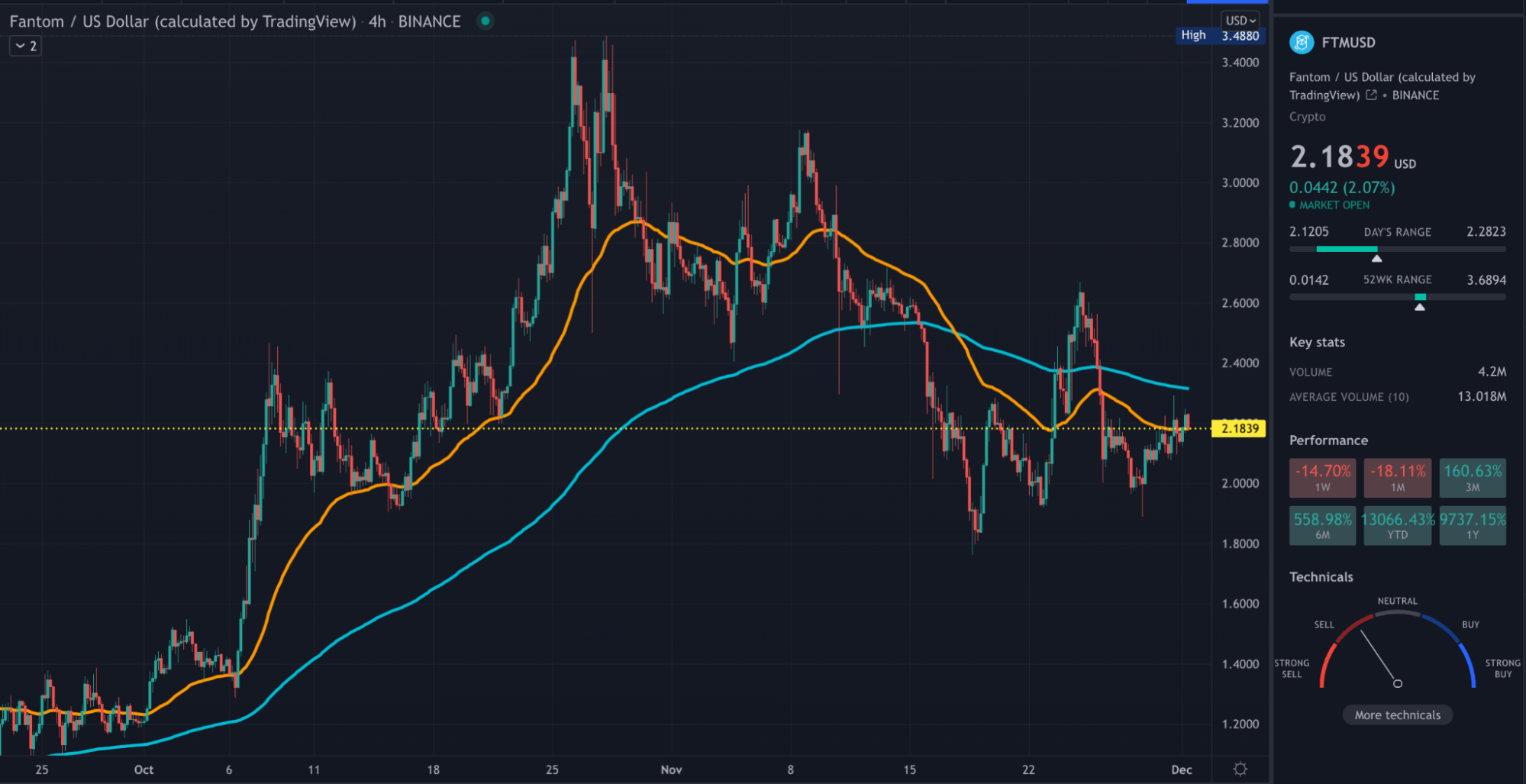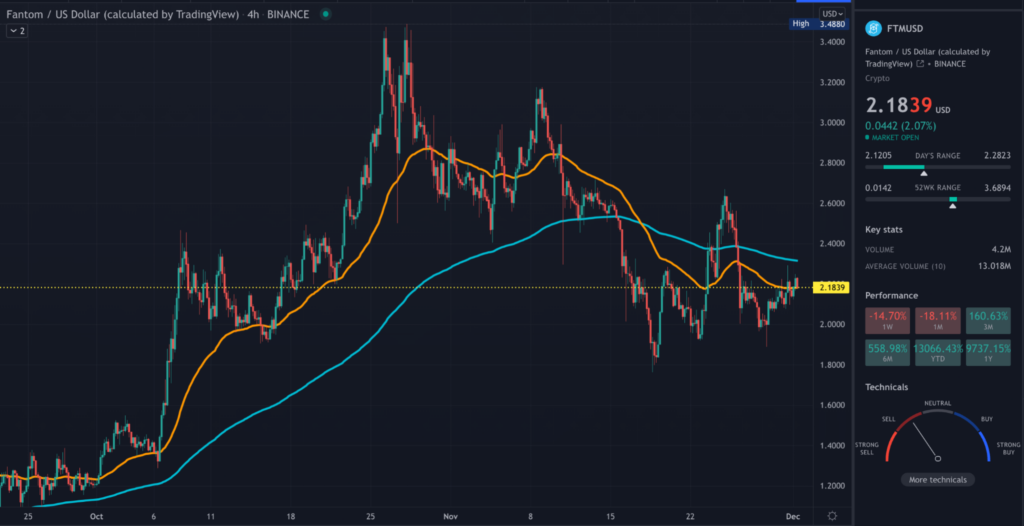 Overall, FTM appears to be in a bearish trend presently, but it may recover with the market in the next few days. For our technical analysis, we'll utilize a 50-day and 200-day moving average crossover. Traders typically use two qualifiers before confirming a buying trigger.
Firstly, the 50 (orange) would need to cross above the 200 (blue). Lastly, the market should be well above both. We can see on the chart the cross hasn't occurred, and the price is below the moving averages. Nonetheless, this temporary dip may not be a train smash as FTM price prediction analysis for the near future looks promising.
Will FTM coin price hit $5 in a year?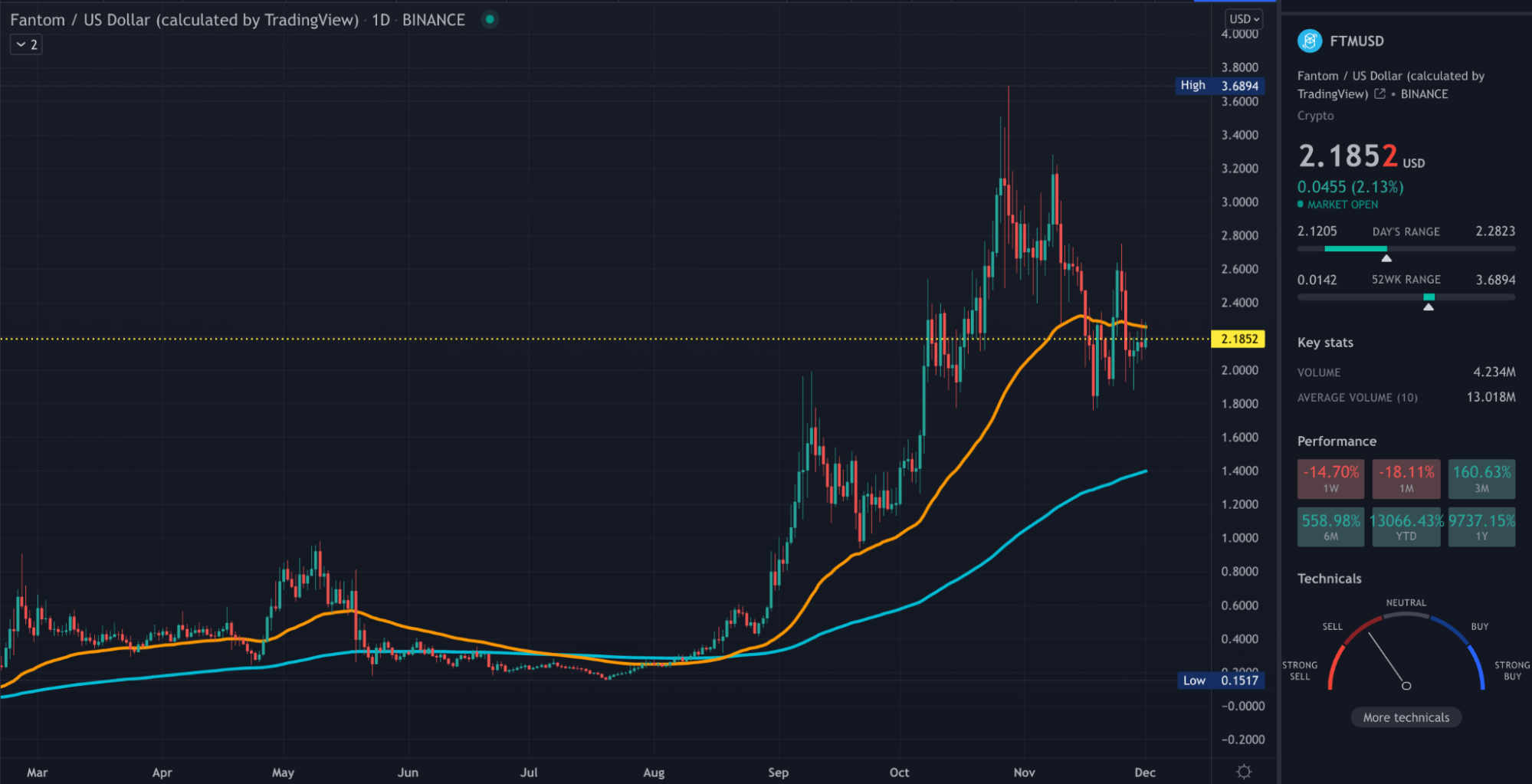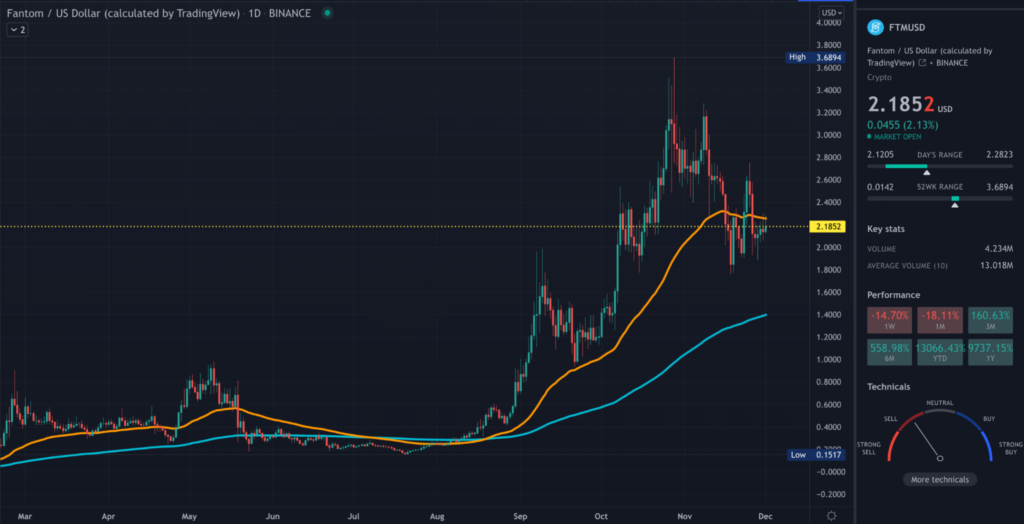 $5 is a reasonable target after FTM recently hit an all-time high of $3.68 in late October 2021. Most experts agree a rise is likely in a year, but could it reach $5? We'd need to consult a few forecasting sites for a rough idea.
For instance, Wallet Investor estimates minimum and maximum prices of $3.87 and $4.76, respectively, within the next year.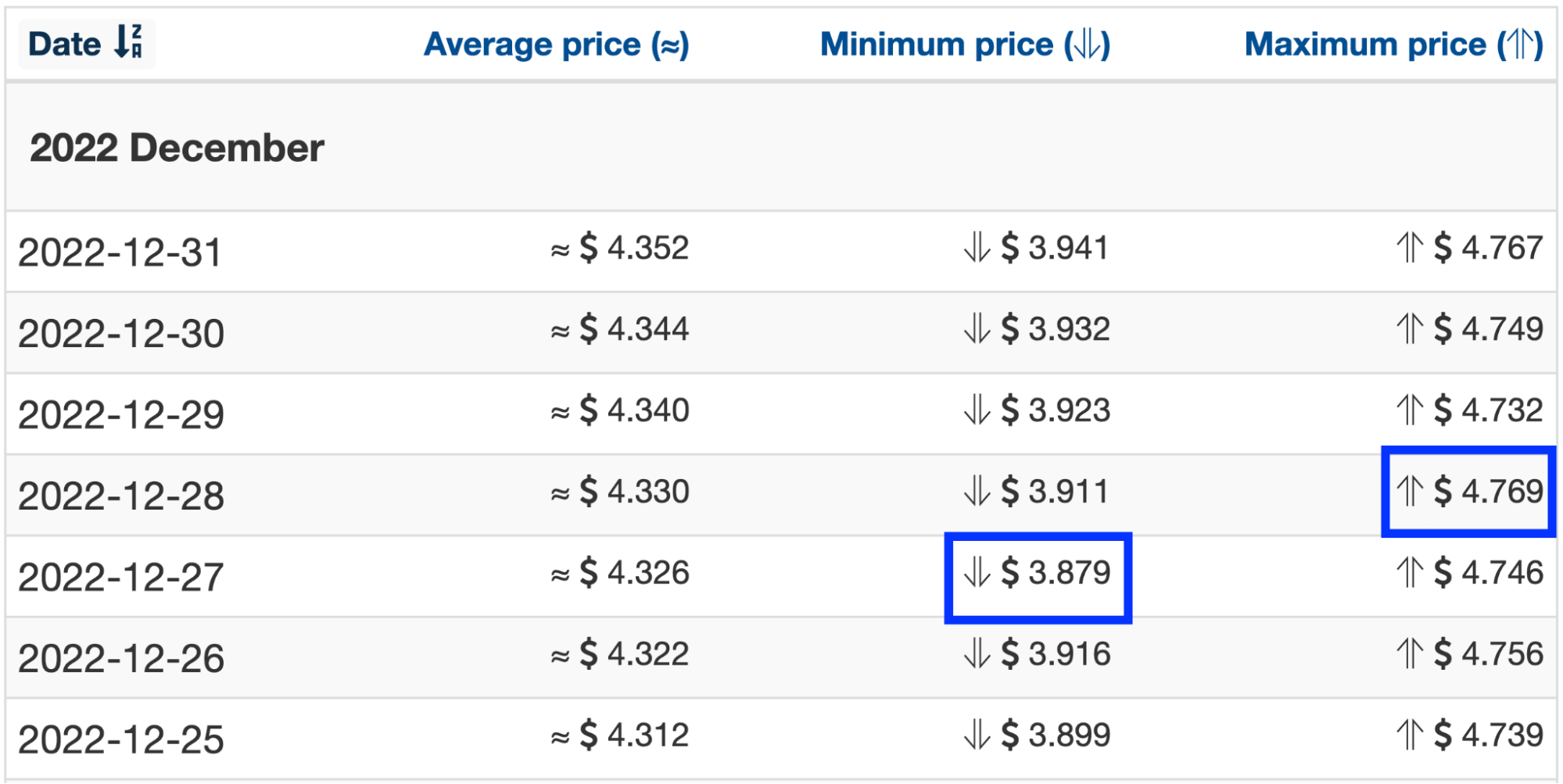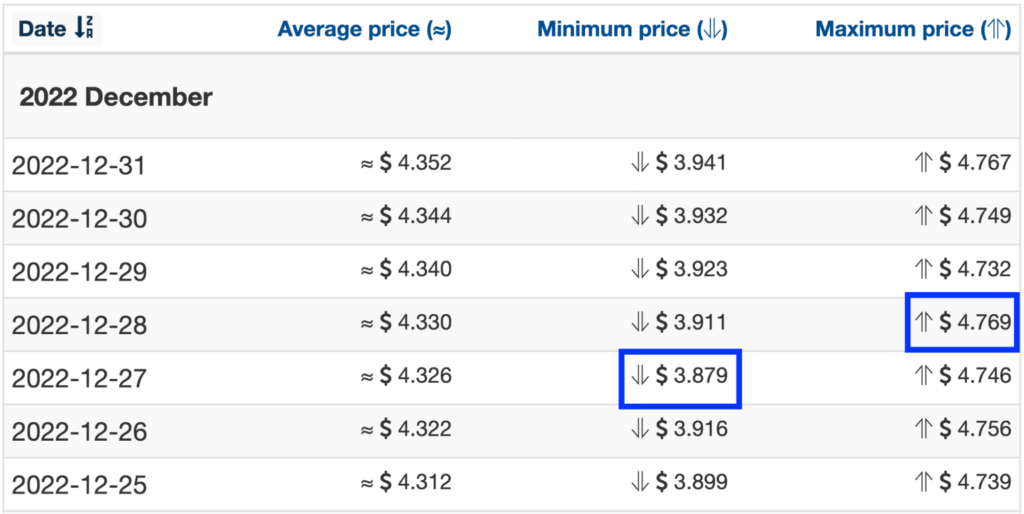 Other sites like Digitalcoinprice put a maximum valuation of $3.74, while PricePrediction.net estimates FTM will peak at $3.91. So, based on this analysis, $5 seems unlikely.
What is FTM's price prediction for 2025?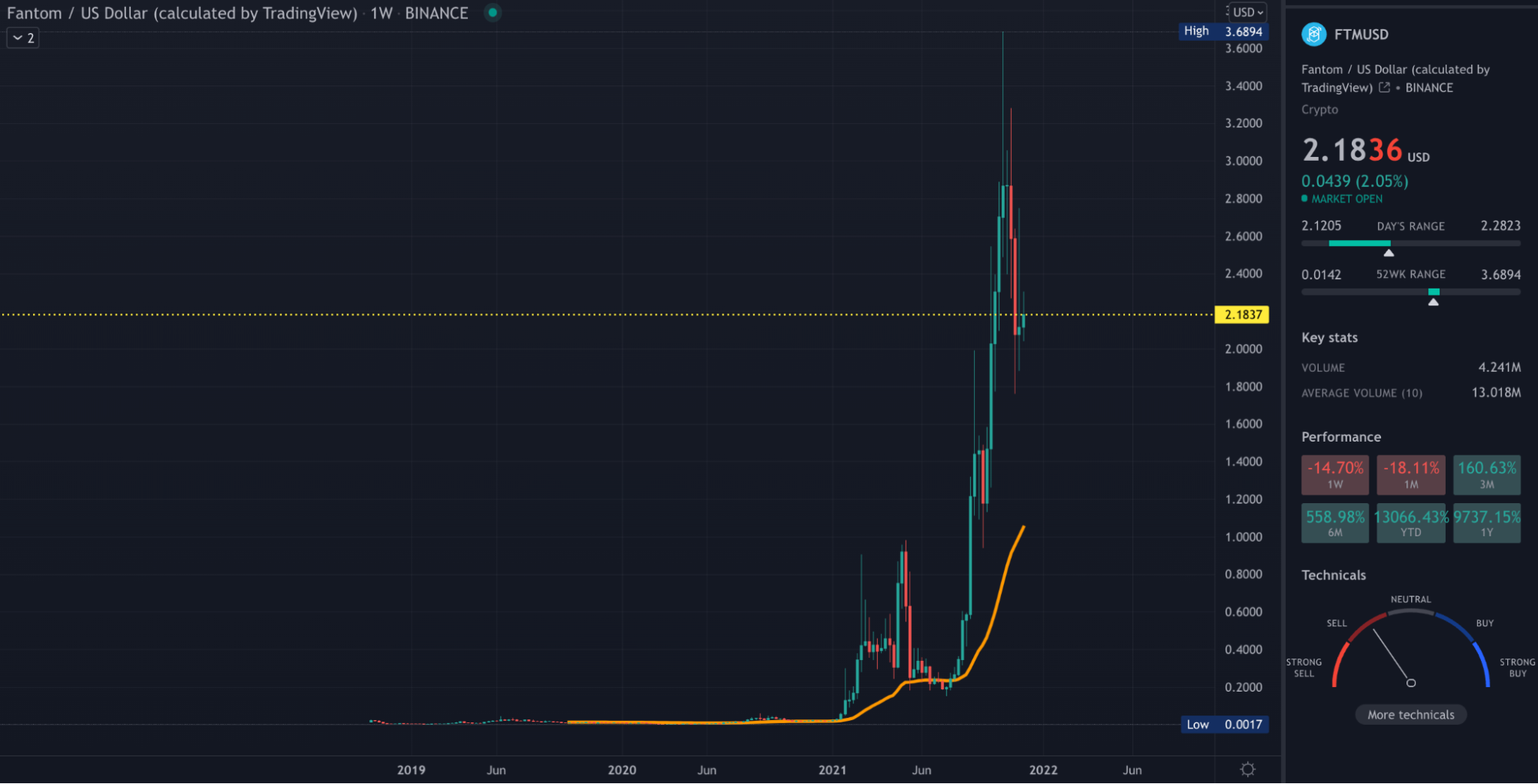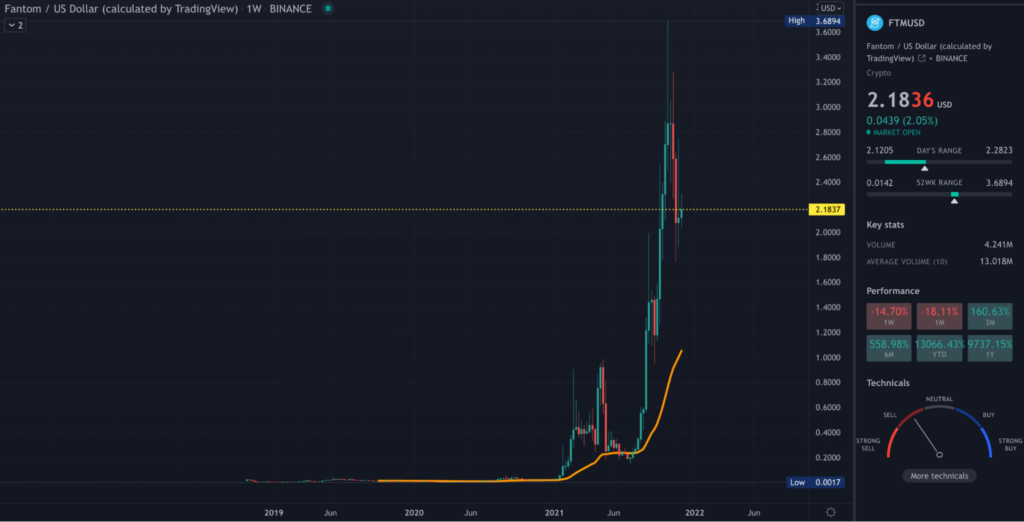 Based on what Fantom offers in the crypto industry, investors have solid reasons to believe FTM should climb up the CoinMarketCap charts over time. But as they say, there are always two sides to a coin.
Best-case scenario
By the start of 2025, Wallet Investors pegs a maximum price of $10.04.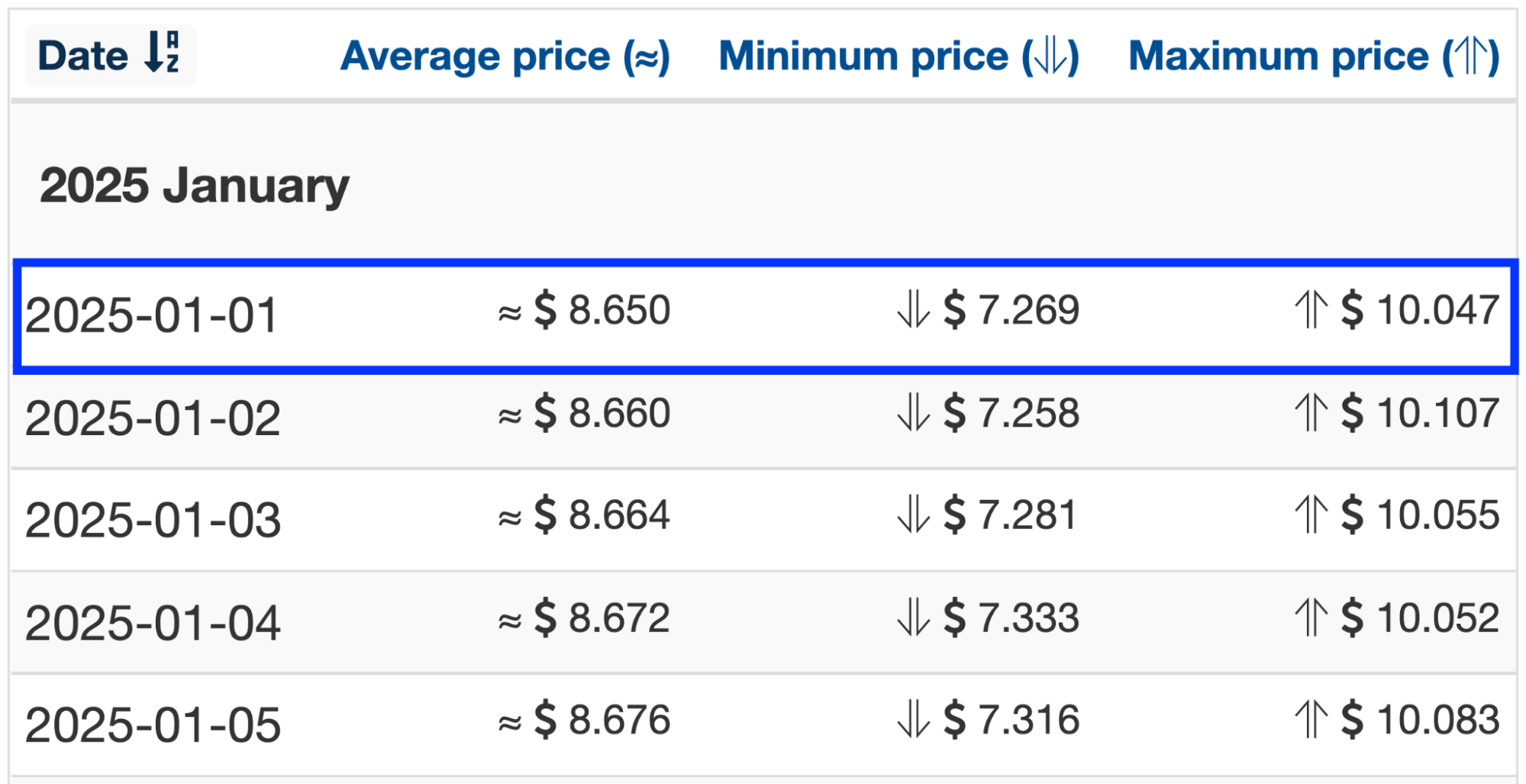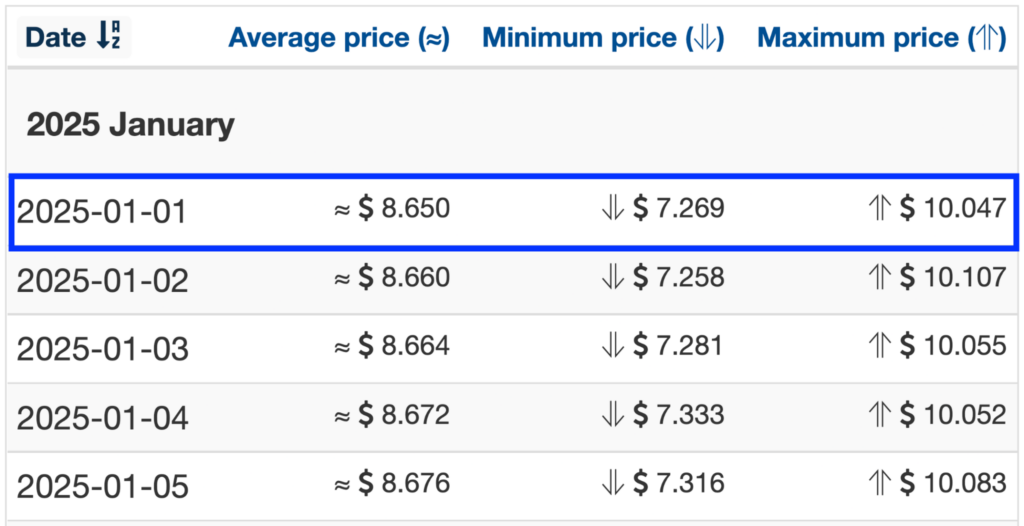 Digitalcoinprice and PricePrediction.net estimate peak values of $6.68 and $7.62, respectively. The consensus from these forecasts suggests we should witness increases in the 180-320% range, which wouldn't be out of the ordinary in three years for FTM.
Worst-case scenario
An application-building blockchain like Fantom faces tough competition from numerous projects like Solana, Ethereum, Polygon, etc. While Fantom does have widespread appeal, no one knows for sure if this won't diminish over the years.
Another downside is the general high-volatility nature of cryptocurrencies. Hence, it's not uncommon for coins to be in prolonged bear markets. These are some of the drawbacks to examine, meaning you should always invest cautiously and with the funds you can afford to lose.
The best way to buy FTM
You can purchase FTM from many crypto exchanges like Gate.io, Binance, Gemini, KuCoin, FTX, and countless others.