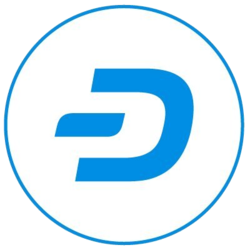 Dash (DASH)
Price
What is Dash?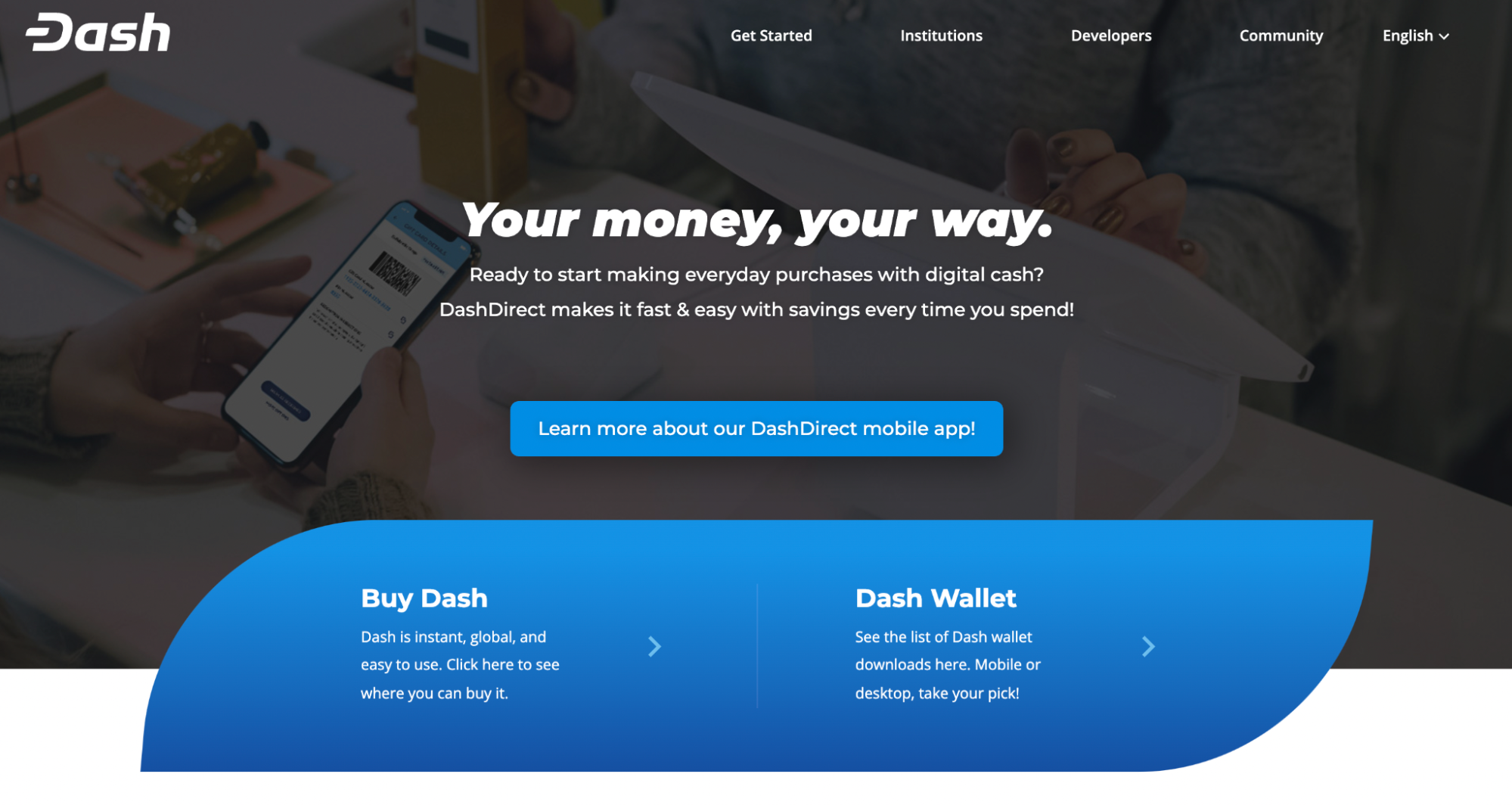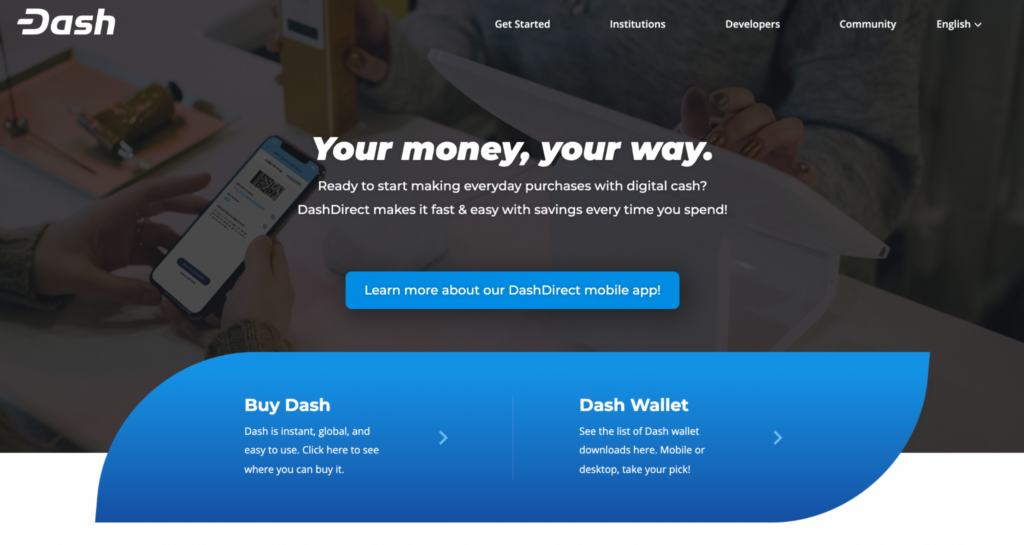 Despite being ranked #75 by CoinMarketCap for most traded coins, Dash is one of the oldest and most recognized cryptocurrency projects. The coin is available in more than 265 exchanges and is used by over 159 000 merchants.
Released in January 2014, DASH is a privacy-focused, near-instant cryptocurrency for global payments.
DASH is a portmanteau of 'digital cash,' reflecting the project's ethos. This coin was forked from Bitcoin and was one of the first privacy tokens built to improve upon BTC's weaknesses, namely transaction speed and anonymity.
Through the InstantSend function, users can clear their transactions in a second, plus they have the option of making these private through PrivateSend.
Dash uses proof-of-work or mining to confirm transactions and secure the network like its predecessor. Presently, each block takes roughly 2.5 minutes to form, and miners receive 90% of the 2.68 DASH reward.
Two American software engineers, Kyle Hagan and Evan Duffield founded Dash to envision a more private cryptocurrency. This coin is presently worth $39.43, ranking #96 by the market capitalization. Let's analyze DASH price predictions for the next few years.
Is Dash a good investment?
As with several coins like Monero and Verge that were released in 2014, Dash was designed to improve upon the anonymity, transaction speed, and cost of Bitcoin. While it could be argued Dash's privacy isn't as sophisticated as the others, it's still a valuable function for those who are conscious of their personal data.
Dash has substantial merchant acceptance because of its low-cost and fast-confirming transactions. While Bitcoin has been immensely popular, it's not always the most preferred payment method for some as it can get expensive to use and slow during busy network periods.
While mining-based coins are not environmentally sustainable, mining remains a more lucrative endeavor compared to staking; moreover, it's also more secure. The other interesting factor about Dash is having a fixed supply of 18.9 million, with about 56% or 10.5 million presently in circulation.
Should I buy DASH today: Crypto technical analysis for DASH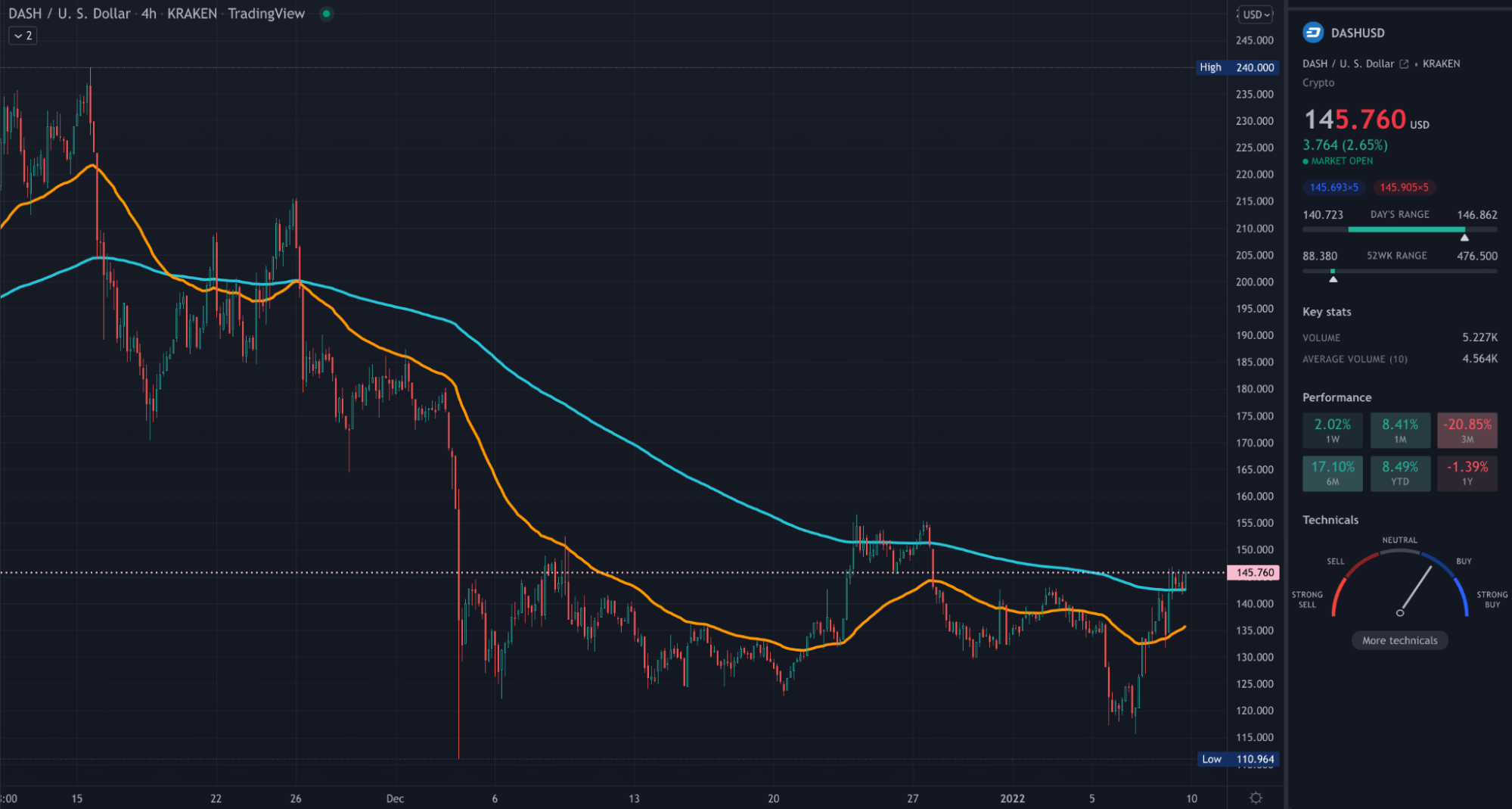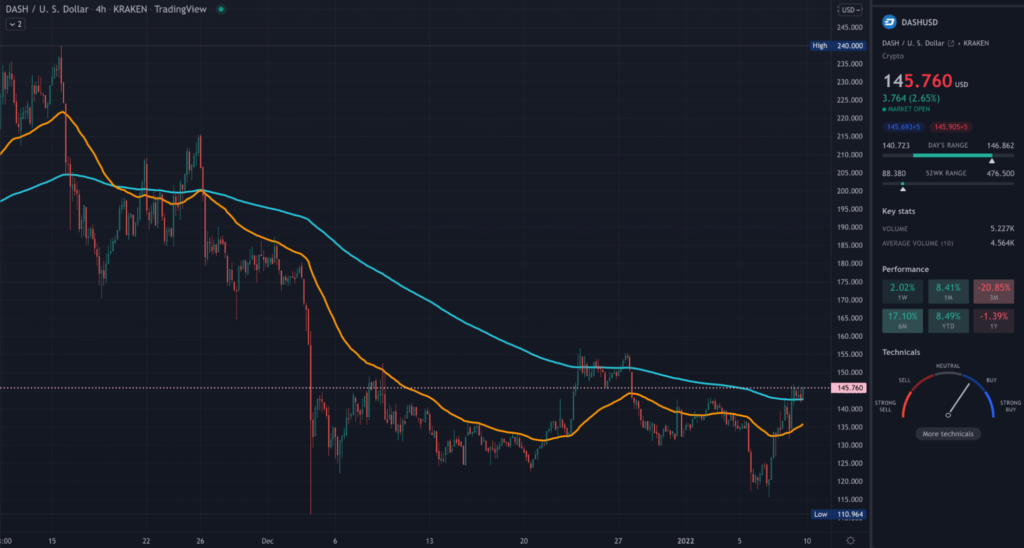 Overall, it's not yet the best time to buy DASH, but this might change soon. We'll be using the 50-day (orange) and 200-day (blue) moving averages for our chart technical analysis.
With this system, analysts look for two entry triggers. Firstly, the 50 should cross above the 200. Secondly, the market must be trading above both moving averages. While the price is above the 50 and 200, traders would need to wait for the 50-200 cross, which might happen soon, assuming the market trends upwards.
Let's now explore DASH price predictions for 2023 and 2025.
Will DASH coin price hit $1000 in a year?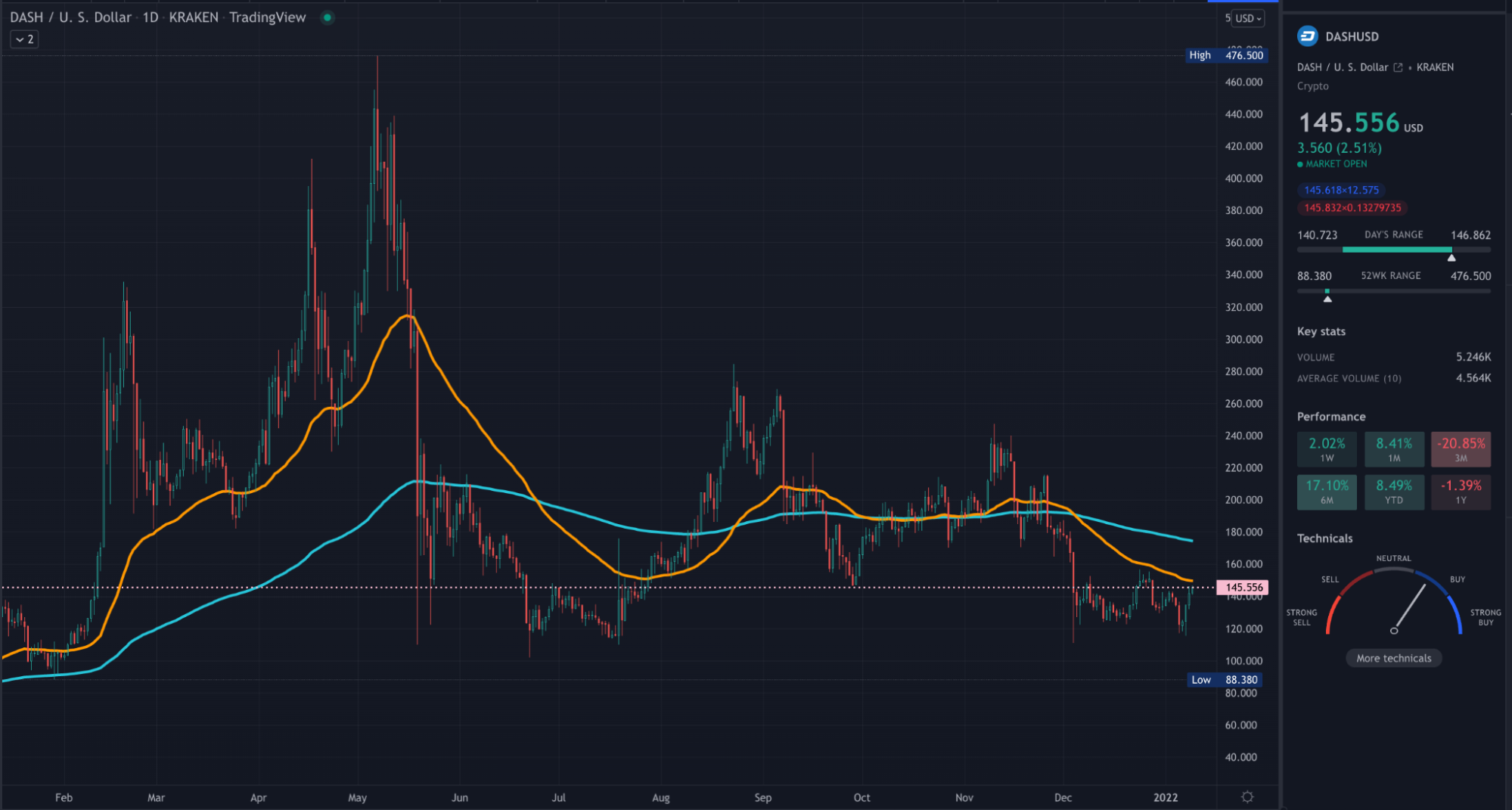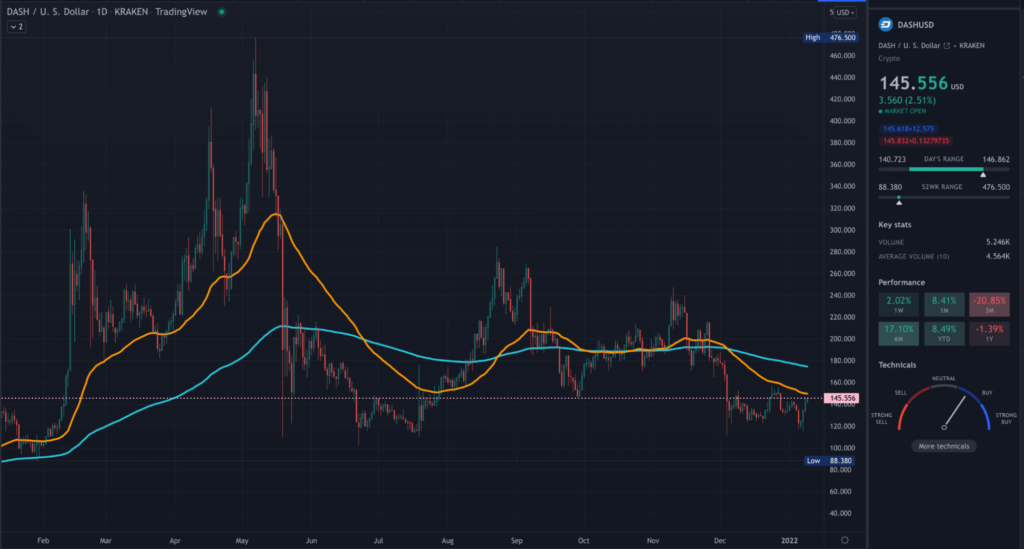 Having observed three forecasting sites, $1000 seems improbable for DASH. The lowest prediction comes from Digitalcoinprice at a maximum of $234. Wallet Investor approximates anywhere from $347 to $365.
Lastly, PricePrediction.net suggests at least $279 to a peak of $334 for DASH next year.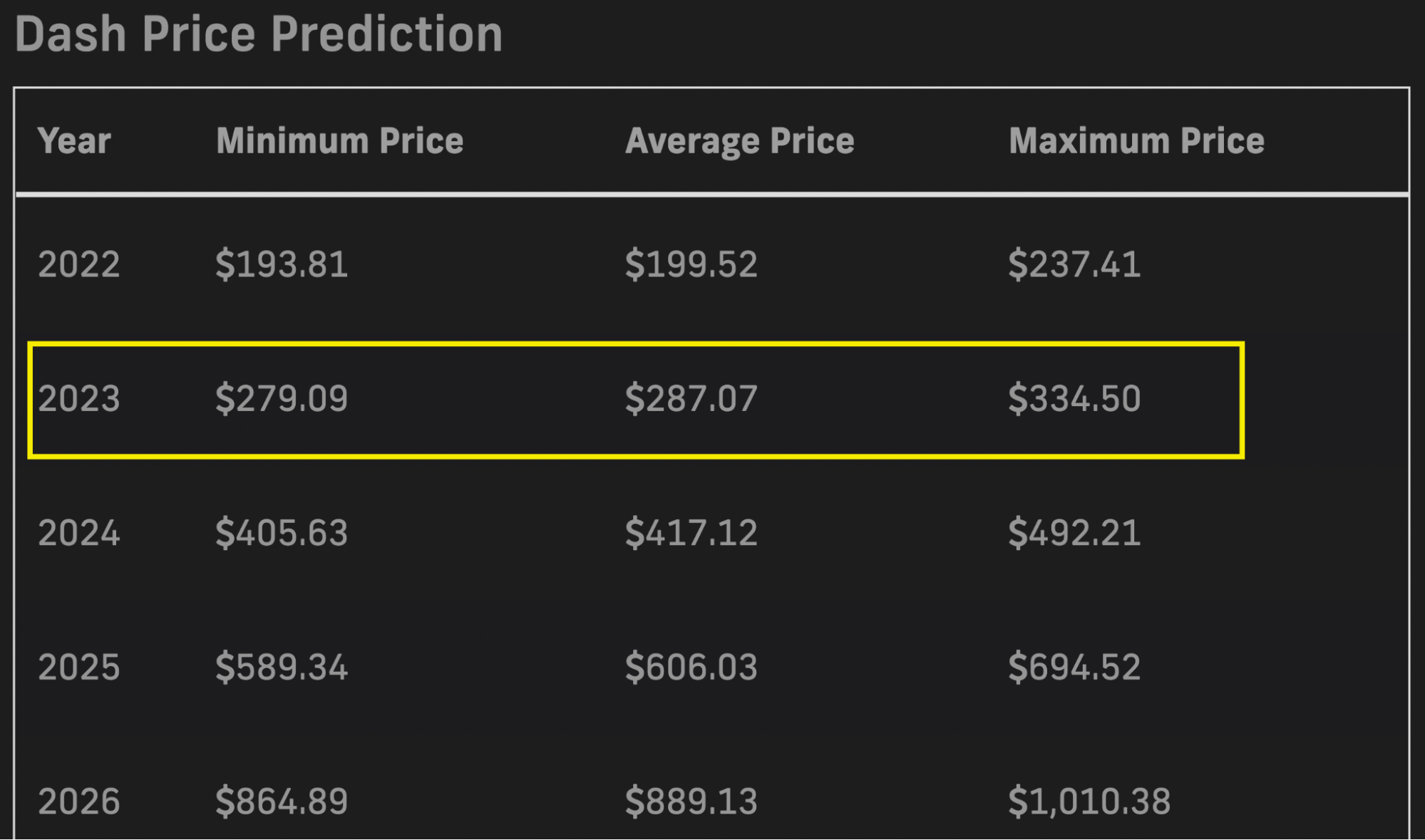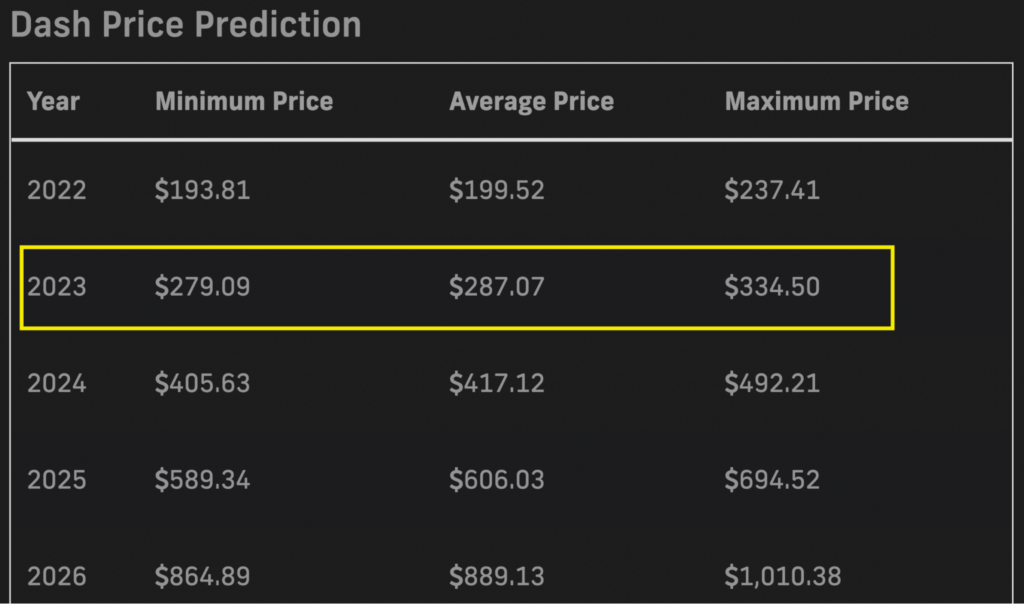 What is DASH's price prediction for 2025?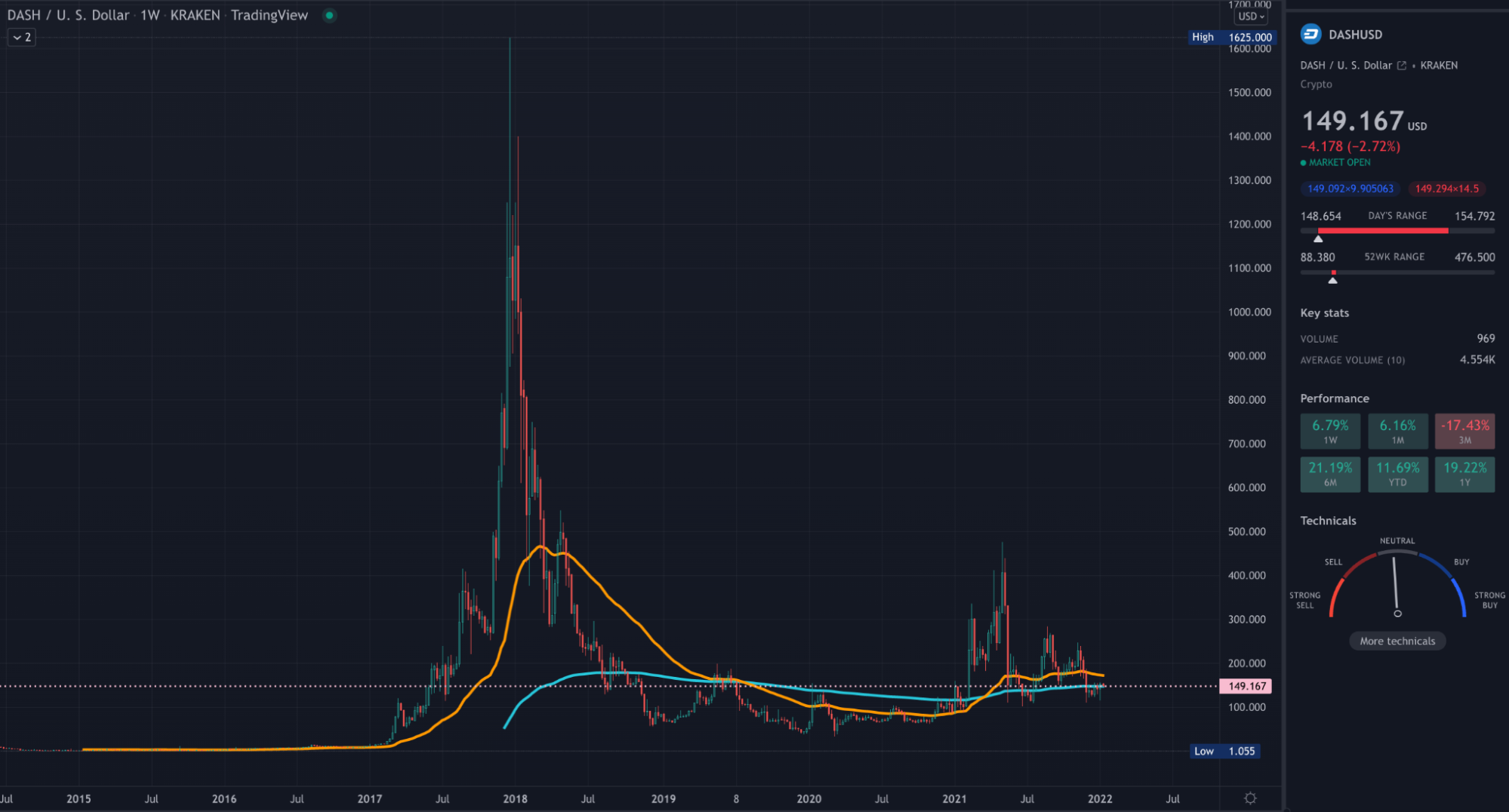 While we've presented commendable reasons for why DASH's price might steadily increase over time, there are some downsides to note as well.
Best-case scenario
If any of the predictions we've observed materialize, investors should expect gains in the 2-4X range (or hopefully better). Again, Digitalcoinprice presents the lowest forecast of $315 for 2025.
The second highest prediction from Wallet Investor is at $588. Lastly, PricePrediction shows a minimum of $589 to a maximum of $694.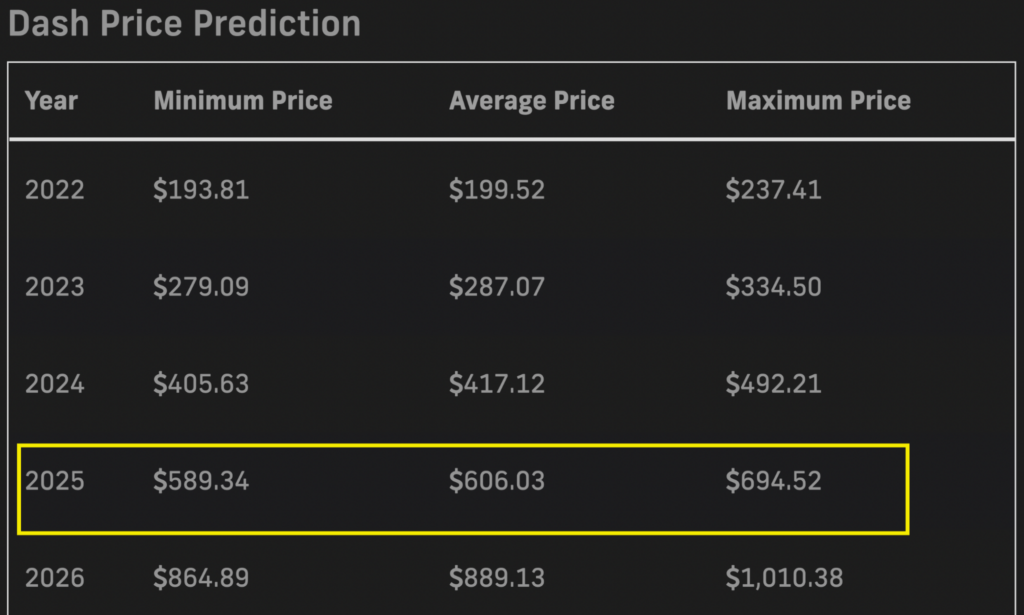 Worst-case scenario
It's worth noting that, at one point in 2018, DASH was once in the top 15 of most traded coins and reached an all-time high of $1625 in December 2017. Of course, the project is nowhere near these heights nowadays, and it's not the only token that has fallen off.
We believe it could be that the coin has become less attractive, along with increasing competition. Versatile second-generation blockchains now exist in more desired fields like DeFi and NFTs, where most of the attention has been.
Although there will always be a need for an established privacy-focused payment token like DASH, it might never reach the market cap it once did a few years ago. Therefore, you should invest cautiously in this regard.
The best way to buy DASH
As mentioned earlier, hundreds of exchanges exist for purchasing DASH, such as Coinbase, Binance, Bitfinex, Kraken, KuCoin, and loads of others.