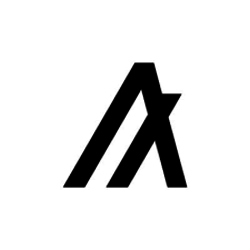 Algorand (ALGO)
Price
ALGO coin operates on the proof of stake protocol.
It is seen as a potential threat to Ethereum.
It has strength in smart contracts and the ability to bridge the gap between centralized and decentralized protocols.
What is Algo Coin?
Alogrand is a network whose blockchain is built on proof-of-stake protocol and designed in a manner that targets to minimize the security vulnerabilities that are associated with mainstream blockchain projects.
Algorand's network aims to offer a blockchain platform that can handle high scalability and offer enhanced security and speed, particularly for greater use on a global scale in the realm of decentralized finance. Algorand's native currency is the Algo coin.
Algorand uses a permissionless proof-of-stake blockchain protocol with cheap transaction fees, as there is no mining involved.
As of the time of writing, ALGO ranks 17th in terms of overall market value, with roughly 10.7 billion in market cap and a 24-hour transaction volume of about $3.5 billion. The maximum number of tokens is 10 billion, but there are 5.2 billion in circulation.
Is Algo Coin a good investment?
If you are looking for a long-term crypto asset to invest in, then the Algo coin is worth considering. Firstly, you could go after it for its technology and secondly because of its environmental consciousness.
Algorand is focused on environmentally-friendly technology, like Elon Musk's electric car company Tesla Inc., with the hopes of winning over similar businesses.
It is unclear what, if anything, Algorand may bring to the market to surpass Bitcoin in the eyes of the public, but if the project is indeed "carbon-negative and the greenest blockchain," then it may at least meet the first specifications that environmentally-conscious investors are looking for.
The network has recently stated that it is purposefully created with a light footprint on the environment. The network's future prospects could be much higher if it keeps on pioneering new innovations.
Should I invest in the ALGO coin today?
Again, the answer to the question above is yes. ALGO is a relatively new player in the cryptocurrency space, but it's made quite a deal of progress since its introduction in 2019. The investment it's received so far has totaled hundreds of millions of dollars. In addition to its own developers, a number of third parties are also involved in it.
Some analysts believe that ALGO could well be on its way to joining the "Ethereum killers" club, thanks to its fast transaction speeds, low transaction costs, ability to bridge the gap between decentralized and centralized protocols, and of course, its smart contract capabilities.
It is evident that it possesses the necessary technologies. The final piece of the puzzle is to win over a large number of users.
The ALGO coin technical analysis
Worst case scenario 
ALGOUSD has risen by 565 in the last 72 hours, and its bullish run is signaled by the Relative Strength Index (RSI), which has registered 78. That said, the asset is way inside the overbought zone, which could herald reduced market momentum. If the bears have their way, the ALGOUSD pair could slide down to find the first support at $1.2738 and the second support at $1.2064.
Best case scenario 
The 78 RSI depicts strong bullishness, which could propel the price up to find the first resistance at $19150, and further strong bullish action could push the price further up to $2.0890.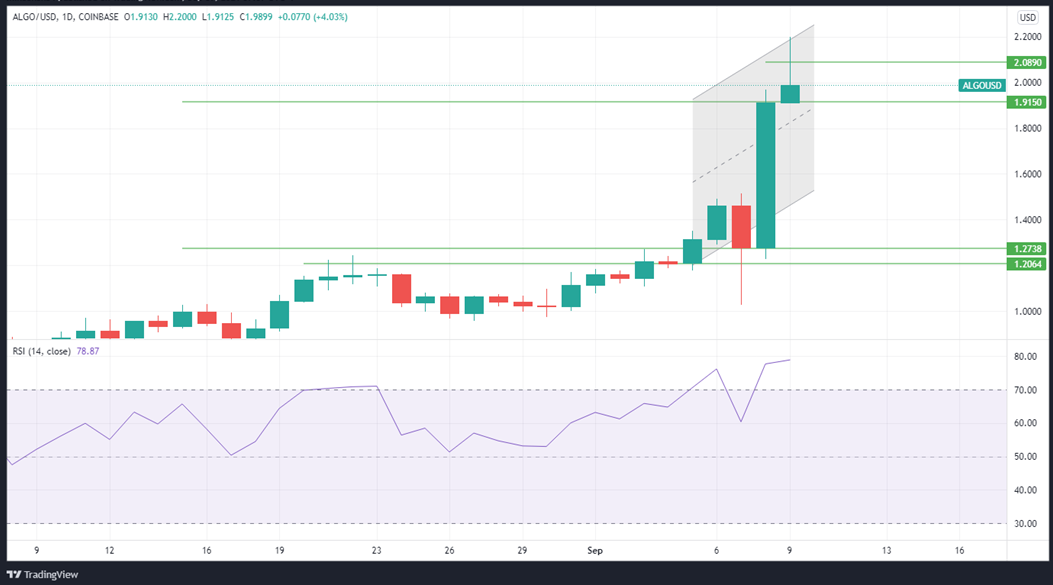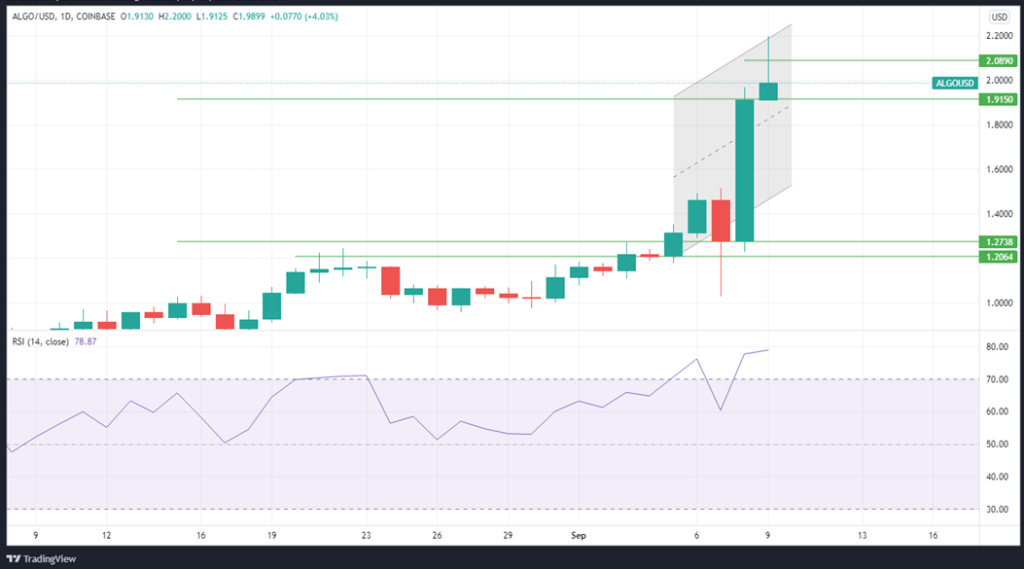 Will the Algo coin hit $10 in a year?
At the time of writing, ALGO is trading at $1.9899, after skyrocketing in the past 72 hours by 56%. For ALGO coin to rise to $10 in the next one year, it would have to rise by 403%. This is certainly a huge task, but one that is more easily achievable in the crypto world than in any other market.
In retrospect, the Algo coin prices have risen by about 480% in the past year and are up 1877% from its all-time low of $0.1024 recorded in March 2020. It is also about 40% off its all-time high of $3.28 recorded in June 2019. Over the past 6 months, ALGO has averaged a price of $1.0905 per month, which would mean a rise of 82% to the current price. Working with this as the growth rate, it would mean that ALGO may rise to $3.6 in the next year.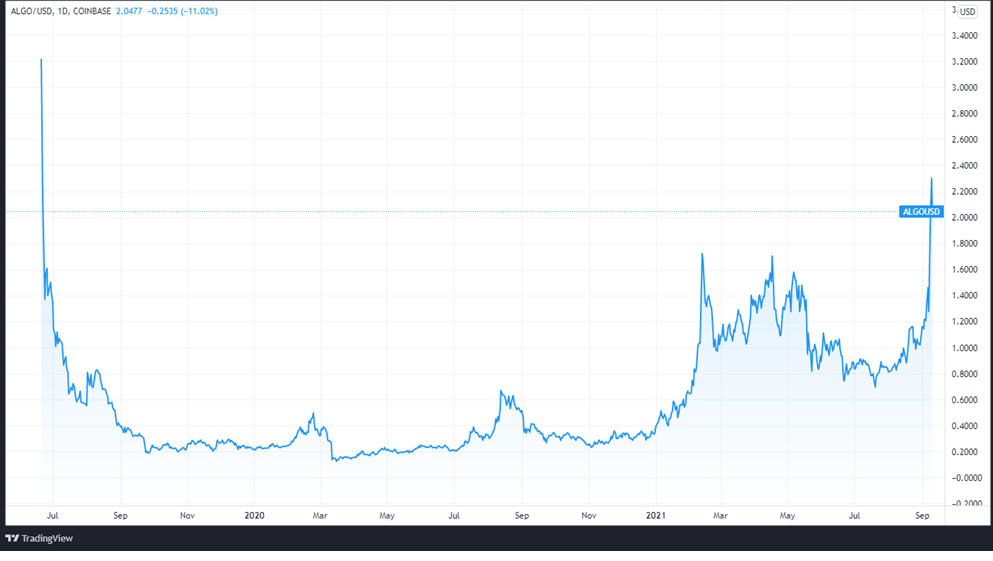 What is the Algo coin price prediction for 2025?
Cryptocurrencies are innately volatile, and any price projections assume that the asset will follow the "normal" trajectory. Working with the 82% bi-annual growth rate above, for the next four years, ALGO coin prices would grow to $31 by September 2025.
The best way to buy the Algo coin
The leadingsix exchanges that have good liquidity of the ALGO coin and are known to be secure are