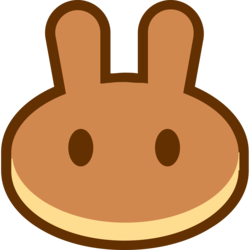 PancakeSwap (CAKE)
Price
What is PancakeSwap (CAKE)?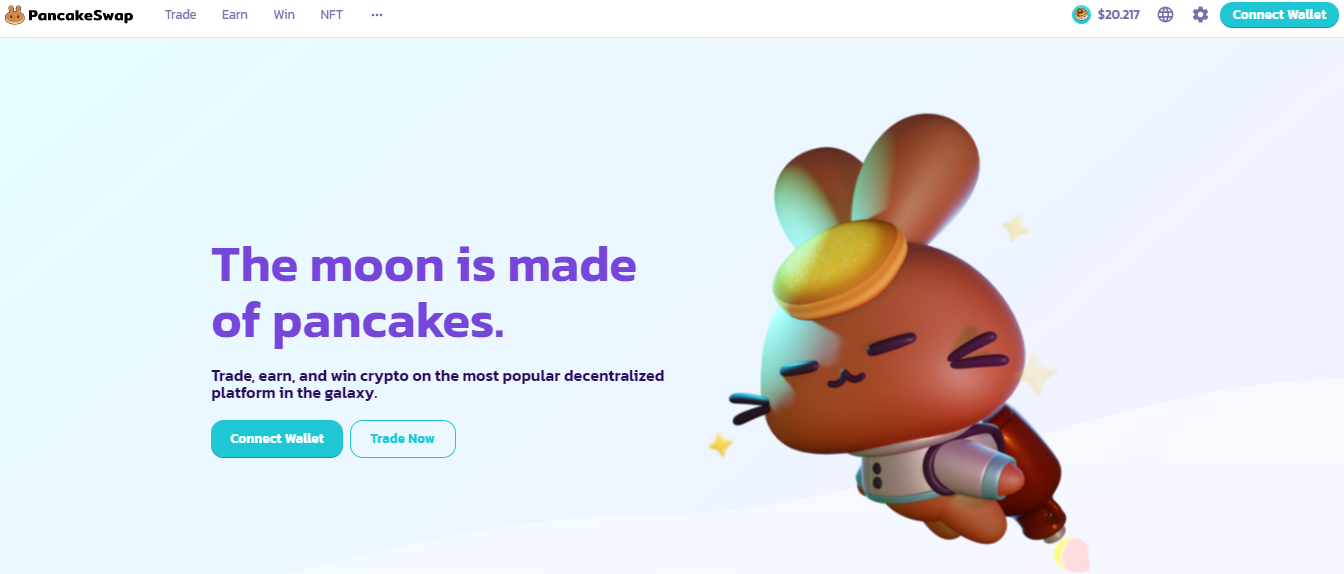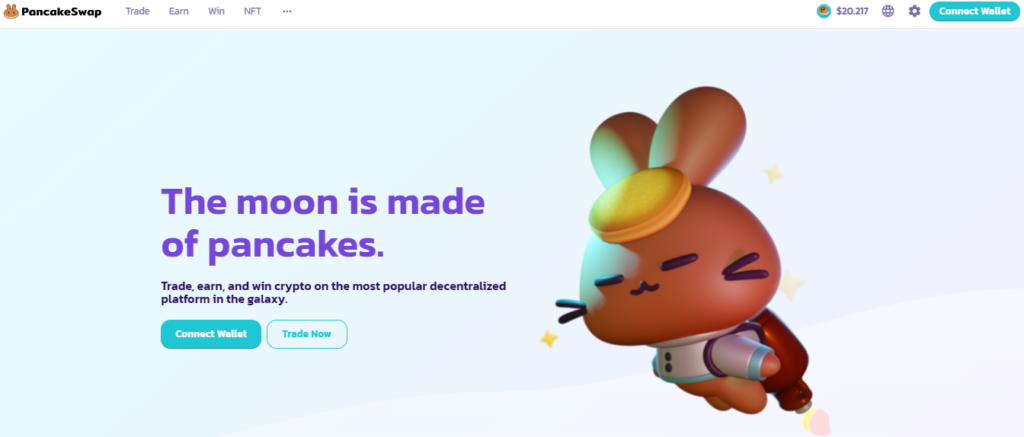 In the latter half of 2020, the DeFi (decentralized finance) saw a weird trend of numerous services and tokens strangely named after food; one of these was PancakeSwap. PancakeSwap is one of the leading decentralized exchanges, platforms for trading cryptocurrencies without centralized intermediaries.
More specifically, PancakeSwap facilitates the buying and selling of hundreds of BEP20 or Binance Smart Chain-based tokens. The exchange uses the automated maker model to create liquidity, a mechanism for user-created pools for one to trade the available tokens.
So, unlike traditional market makers in centralized exchanges, this job is effectively given to the actual users who are rewarded in fees for their efforts. The aptly-named CAKE is the exchange's utility token used for numerous purposes.
Aside from rewarding liquidity providers in fees, users can stake CAKE for even more CAKE, participate in the network's periodic 'lotteries,' and more. As is typical with cryptocurrencies, PancakeSwap's original developers remain anonymous.
Despite only launching in September 2020, PancakeSwap is presently the fourth-biggest decentralized exchange, according to CoinMarketCap. CAKE costs $1.19 and ranks #117 by market capitalization. Let's observe whether this project might be a good bet and CAKE price prediction study.
Is PancakeSwap a good investment?
An investment in CAKE is a belief in the advantages of decentralized exchanges. These protocols have no identity verification/signup process, no withdrawal limits, generally lower fees, and private keys are held with users.
So, overall, DEXs prioritize speed, efficiency, flexibility, cost-effectiveness, and anonymity. One of the benefits of PancakeSwap over other Ethereum-based DEXs like Uniswap and Sushiswap is the lower fees.
For several years, Ethereum has been known for notoriously high network fees. While activity with the latter exchanges is high, experts have found the Binance Smart Chain cheaper for transaction costs.
Ultimately, decentralized exchanges are about giving power back to users by providing numerous incentives such as yield farming and liquidity mining, along with the other previously mentioned benefits.
Should I buy CAKE today: Crypto technical analysis for CAKE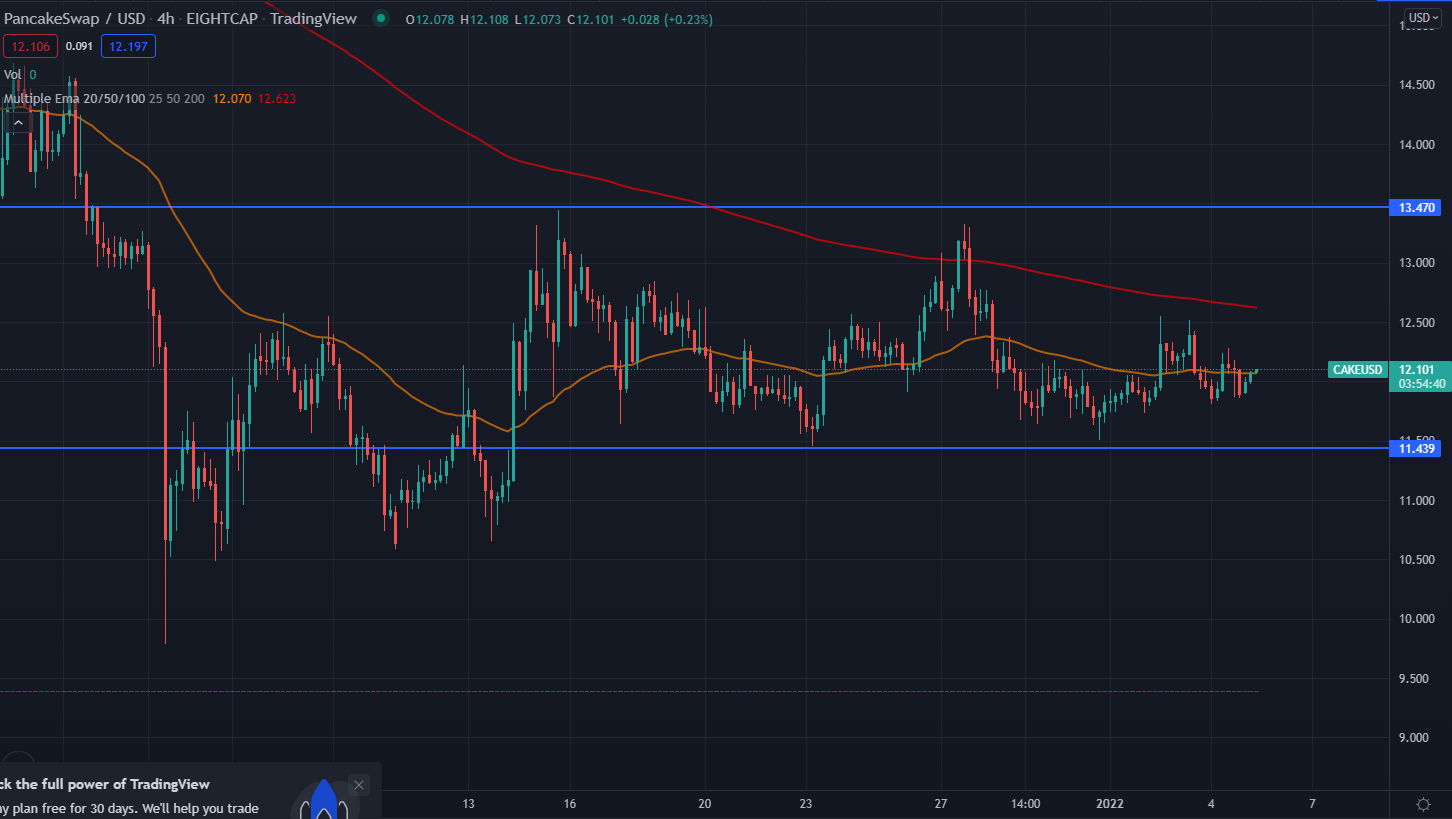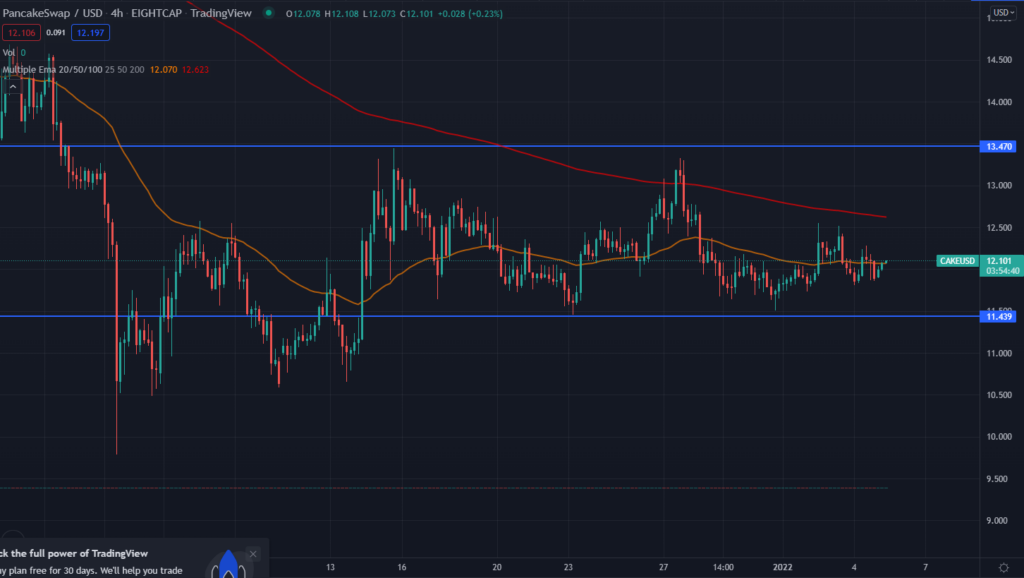 Our technical analysis indicates an unfavorable time to buy CAKE for a short-term trade, and we'll use a 50 and 200-day moving average crossover system for confirmation. With this system, traders look for the 50 (orange) to cross above the 200 (red) and the market to be above both moving averages.
On the chart, we can witness the 50 is below the 200, and the price is clearly range-bound at the moment in the territory between $13.5 and $11.5. In case of a downward breakout, it can go to as low as $10.5, offering an excellent buying opportunity for long-term investors. At the same time, an upward breakout above $13.5 will serve as an uptrend confirmation.
Will CAKE coin price hit $100 in a year?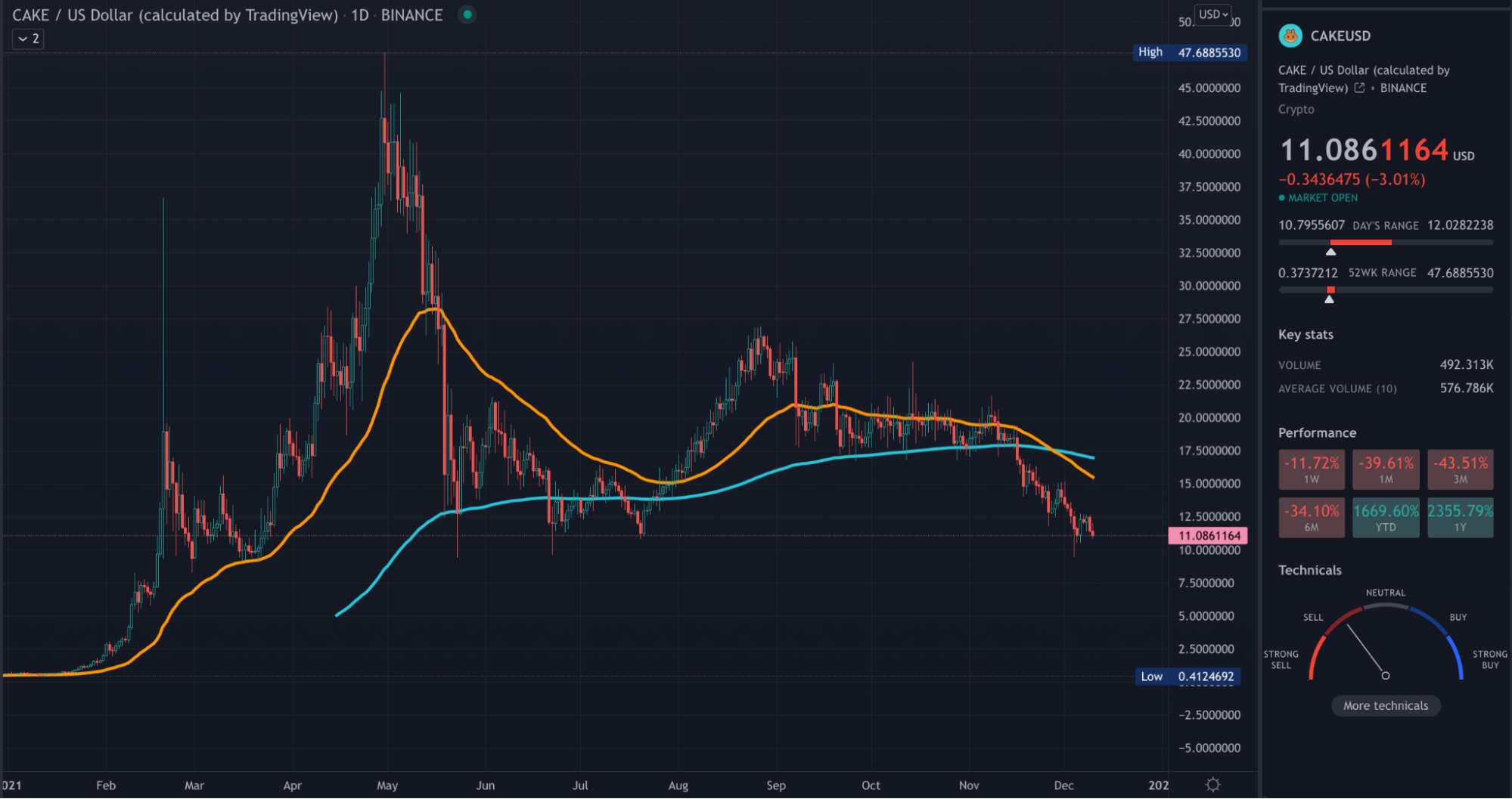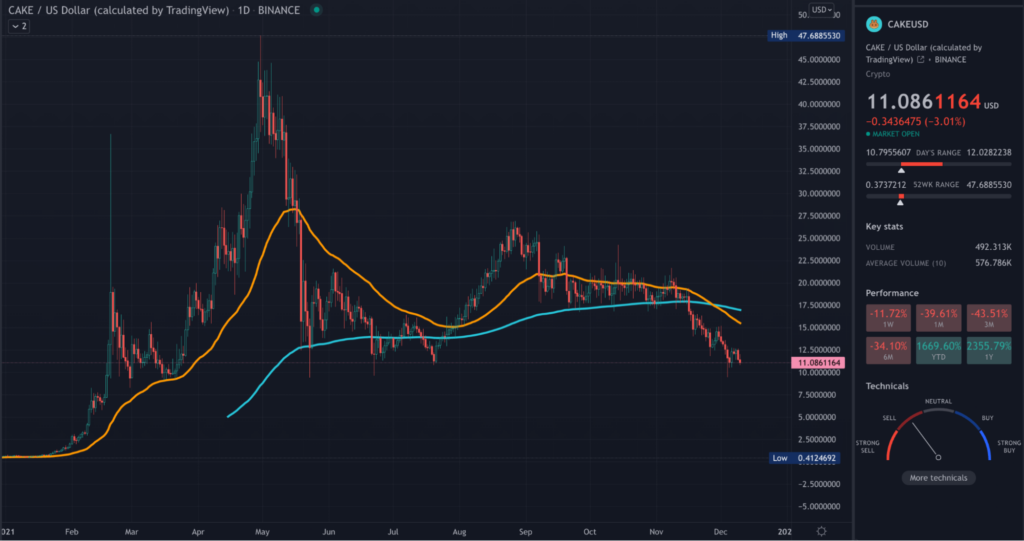 With CAKE almost surpassing $50 in April 2021, most analysts agree $100 is the next magic number within the coming year. Sadly, CAKE has lost about 80% of its value since reaching an all-time high.
If the project continues to experience downward pressure, something extraordinary would need to occur for the market to reach $100. We'd be looking at an 804% increase from the current value, and while the year-to-date performance has been much better than this figure, it's not a reliable indicator because of CAKE's relative newness.
Having observed three forecasting sites, it seems unlikely CAKE will be worth $100 in a year. Wallet Investor is the more optimistic of the lot, as it estimates a maximum price of $41.25.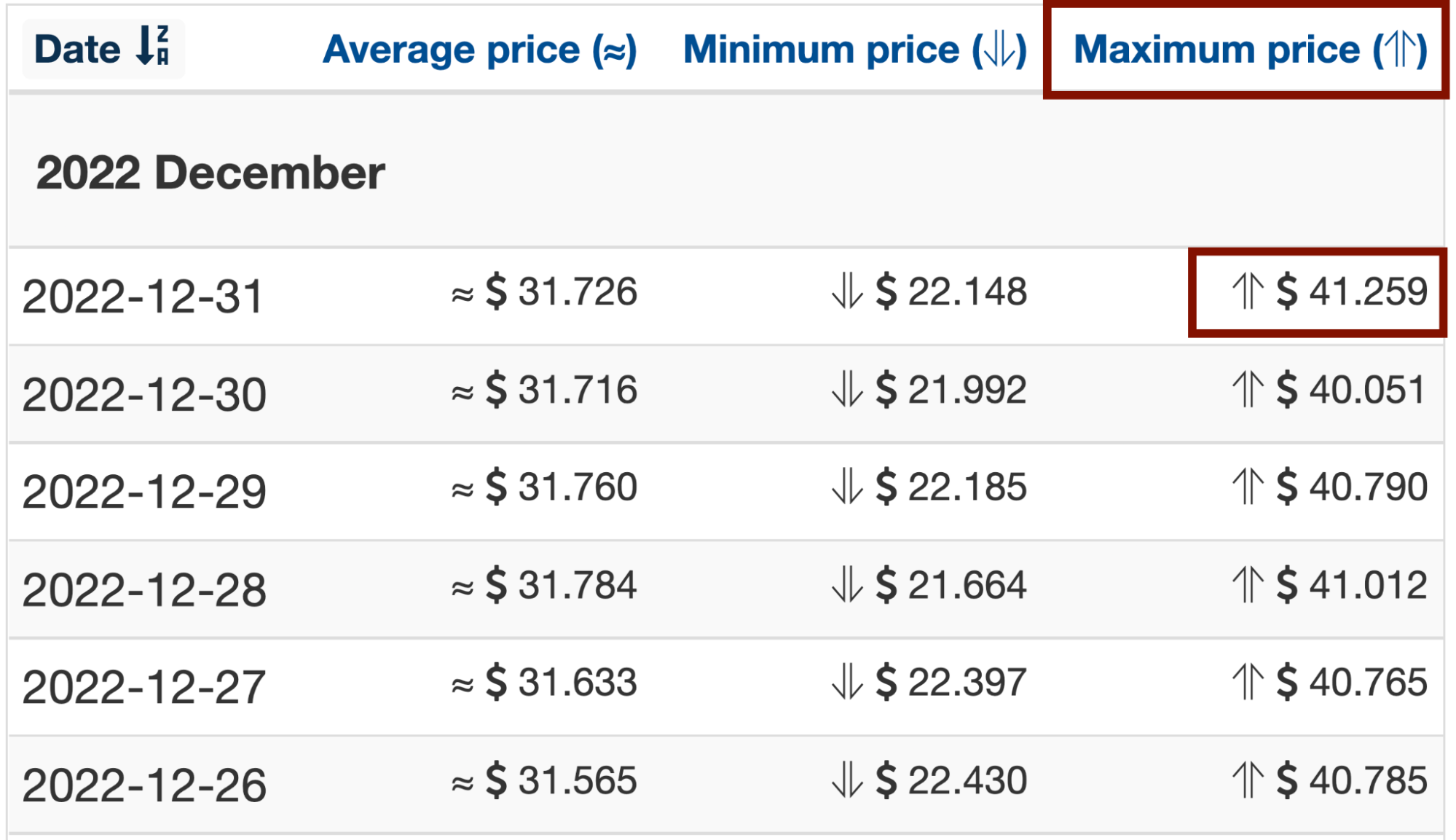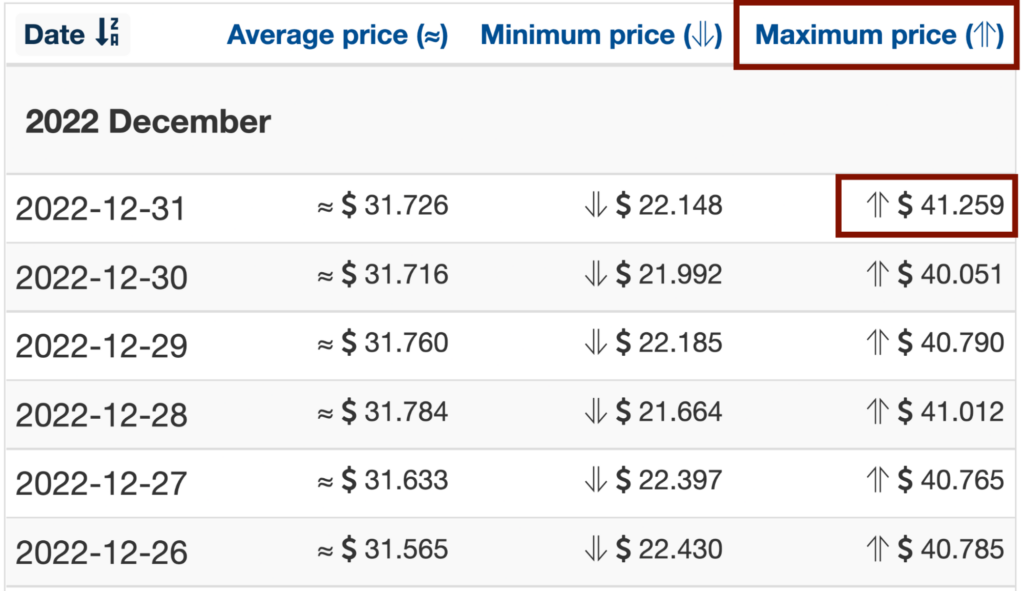 $20.13 and $19.13 are the approximate peak values from PricePrediction.net and Digitalcoinprice, respectively.
What is CAKE's price prediction for 2025?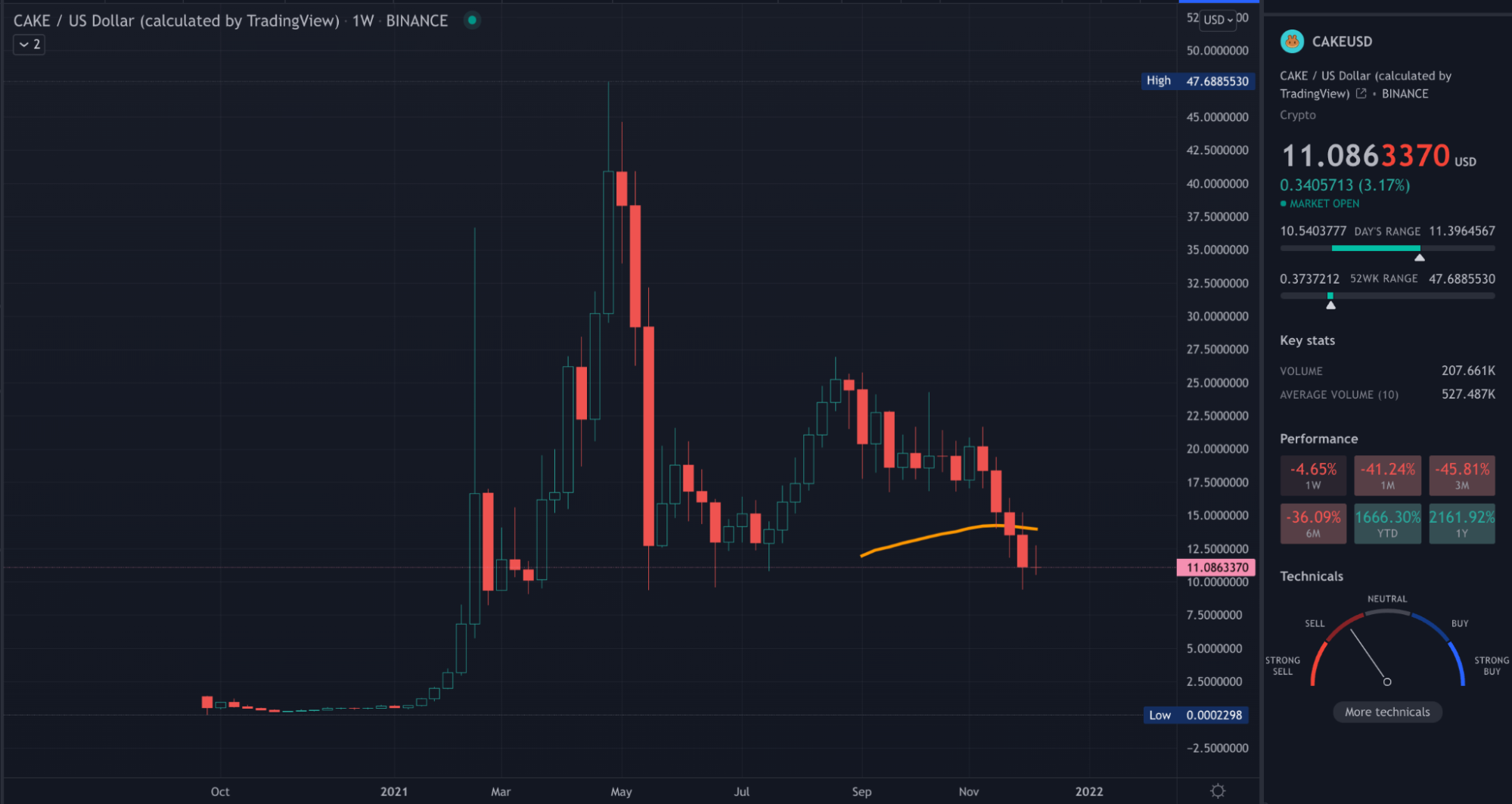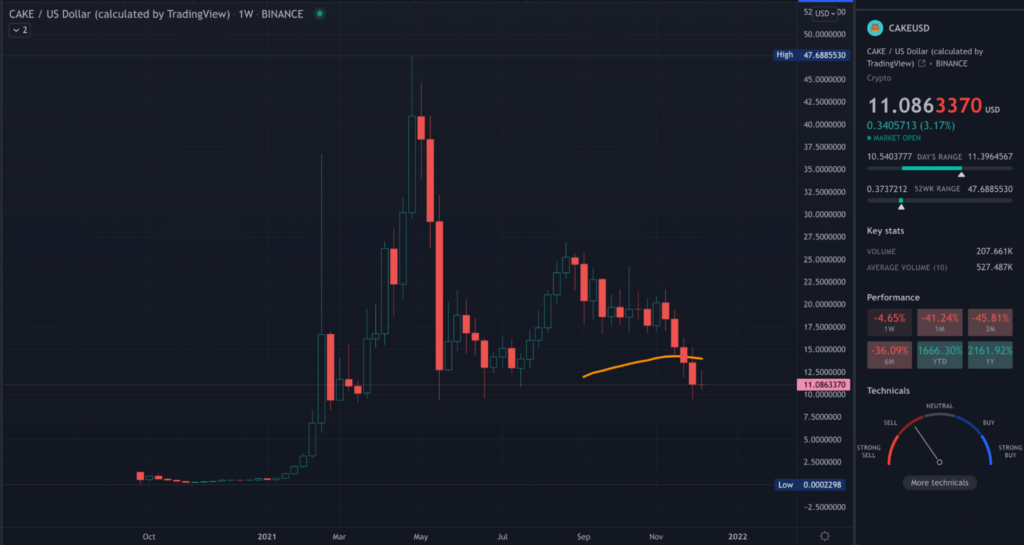 As a decentralized exchange, we should expect more advancements over time which would make this project more in-demand. However, you should consider the best and worst-case scenarios for CAKE's future as well.
Best-case scenario
Once again, Wallet Investor presents the most bullish prediction of $76.90 by 2025.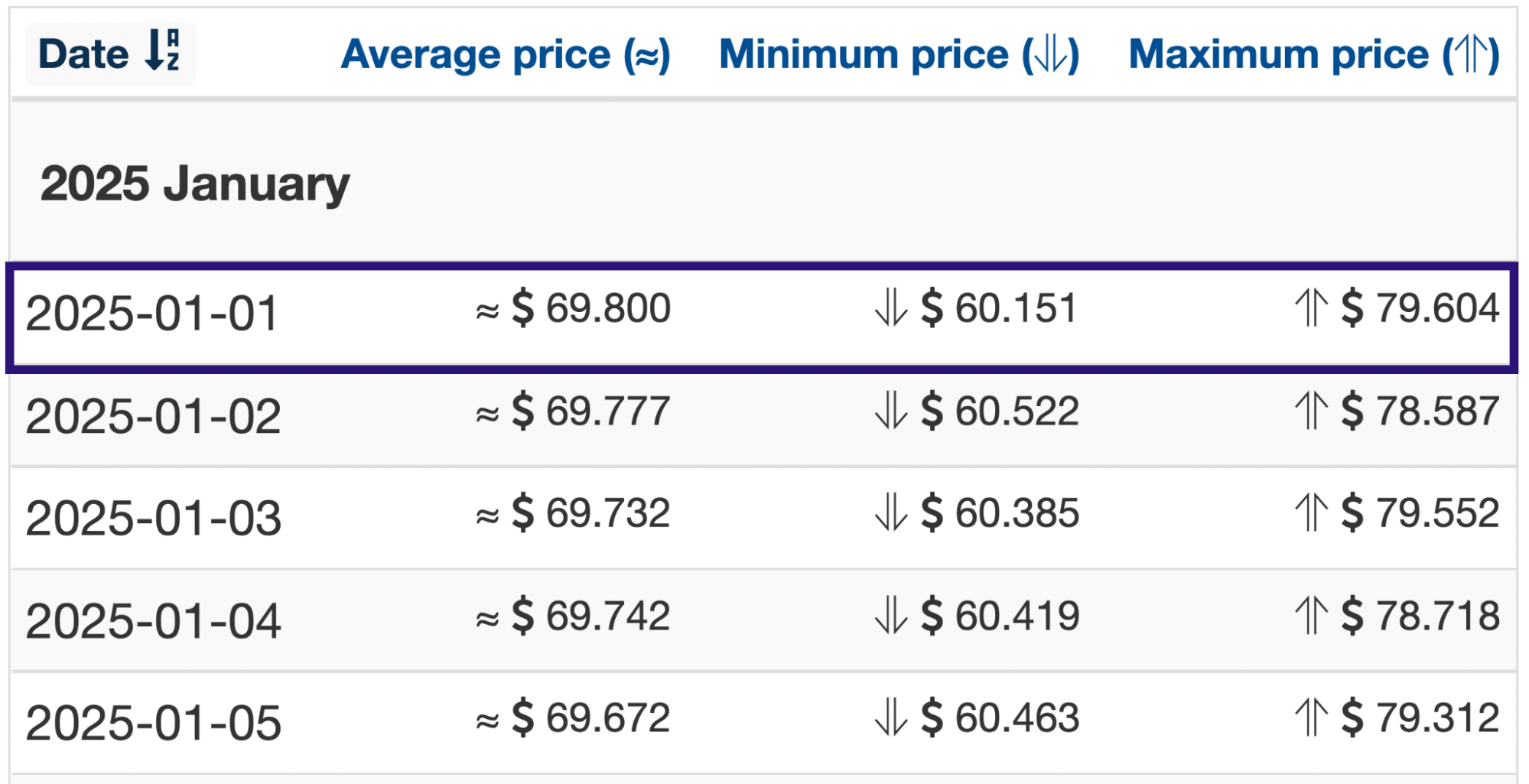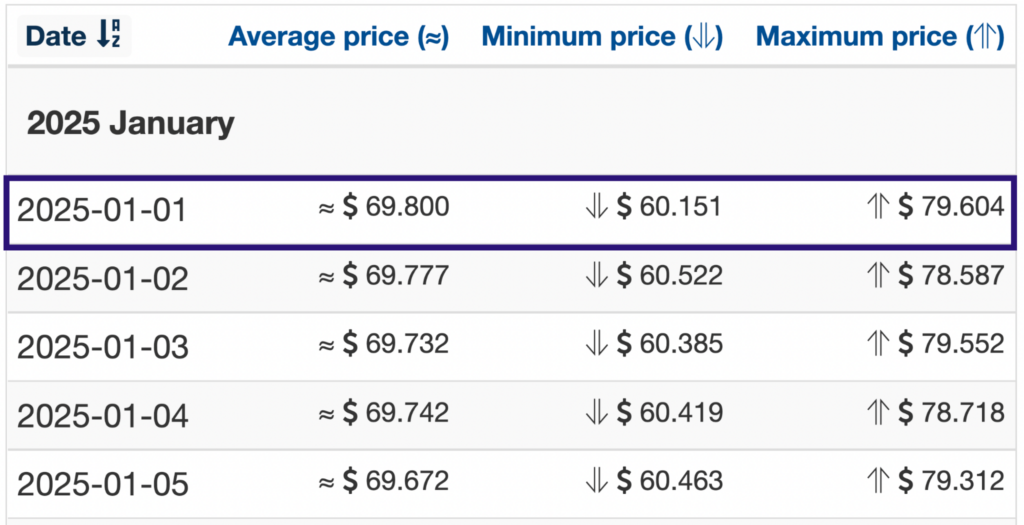 On the other hand, PricePrediction.net and Digitalcoinprice's peak estimates are $60.58 and $33.52, respectively. Assuming things go well for the coin, any of these forecasts are conservatively realistic.
Worst-case scenario
As it stands, PancakeSwap is competing with other well-established decentralized exchanges like UniSwap and SushiSwap. Another threat to these projects is some of the reported malicious attacks like 'rug pulls.'
DEXs have also not caught up to the user-friendliness and liquidity of their centralized counterparts. So, these are a few factors that can make CAKE less valuable in the future. Investors should also appreciate the general volatile nature of these altcoins and invest cautiously.
The best way to buy CAKE
Aside from buying the token on PancakeSwap itself, there are numerous other exchanges like Binance, KuCoin, Gate.io, Bithumb, Poloniex, and many others.