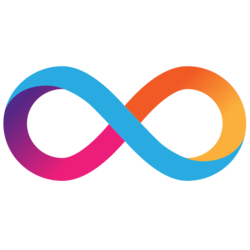 Internet Computer (ICP)
Price
What is Internet Computer (ICP)?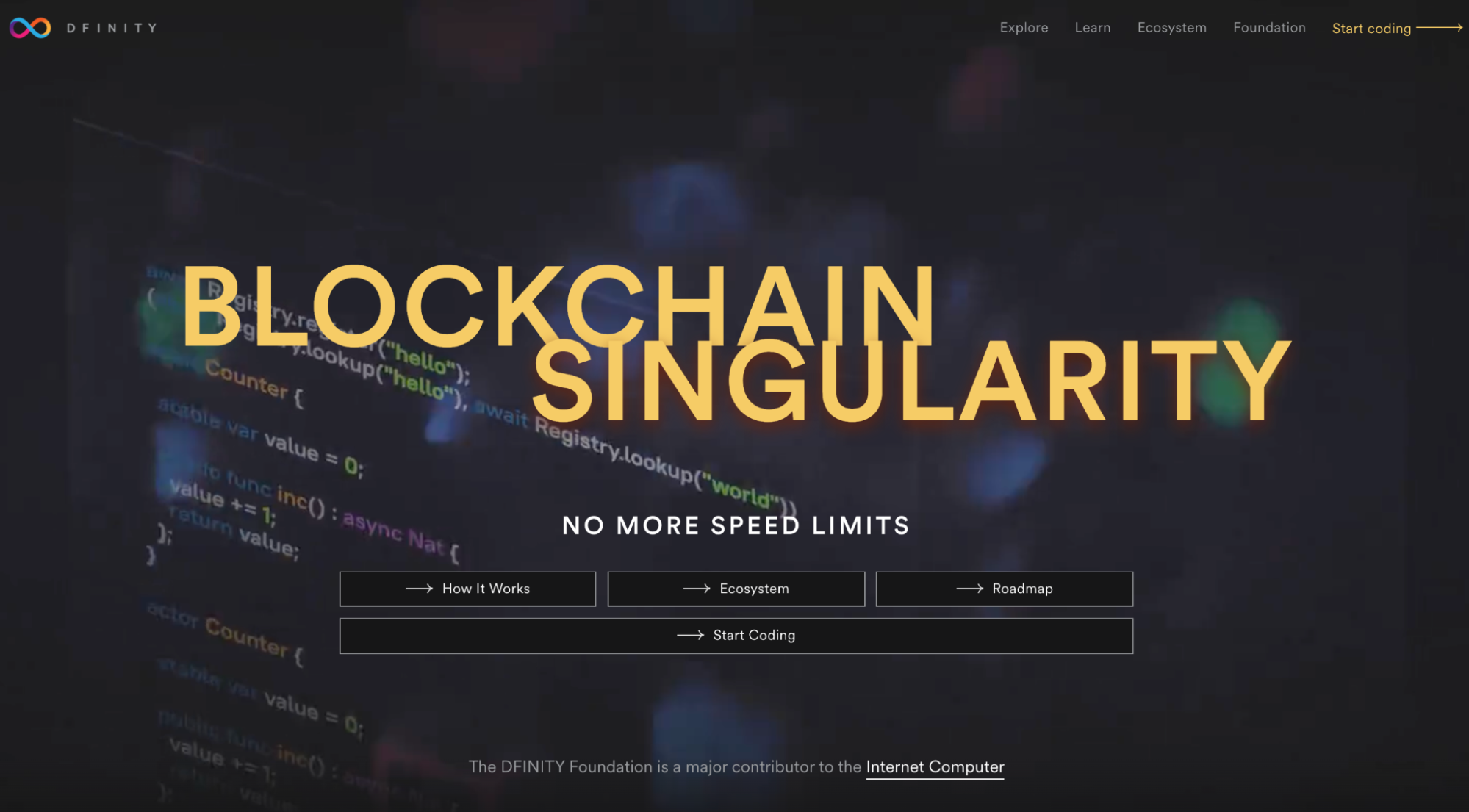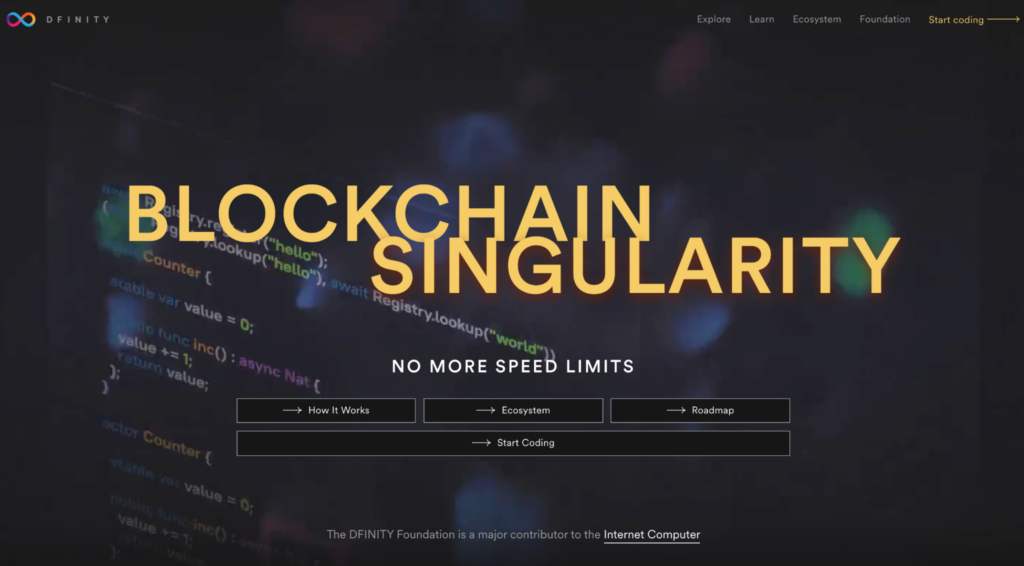 Some people might think developers have reached the limits to the use cases of blockchain technology which have disrupted more than just financial markets. Yet, a relatively new project is taking it even further by impacting the core of the internet itself: Internet Computer.
The best way of describing the Internet Computer is a blockchain where anyone can efficiently build software applications (from smart contracts to dApps to social media services) directly on the internet without relying on centralized servers, database systems and cloud services.
The Internet Computer seeks to replace the trillion-dollar legacy IT stack and be part of the spark transitioning the internet towards web 3.0, a world wide web that prioritizes decentralization.
ICP is the platform's native token performing a number of crucial roles in governance, rewarding participants, and computing. The Internet Computer is a product of the DFINITY Foundation, a Swiss-based non-profit science research organization founded in October 2016.
Like most cryptocurrencies, this blockchain has been in development ever since, experiencing funding worth millions of dollars, an airdrop, and testing. The mainnet of the ledger and ICP token was officially launched on 10 May 2021.
According to CoinMarketCap, ICP is the 39th most traded coin in the markets presently, with a price of $3.17 and market capitalization of $1,411,143,173. Let's see whether Internet Computer is an excellent bet and ICP price predictions for the coming years.
Is Internet Computer a good investment?
The Internet Computer provides a platform for constructing the next generation of software and services without some common limitations of how these are built and accessed presently.
For instance, the Internet Computer imagines developers can build without a host of distractions like firewalls, storage volumes, network configuration requirements, network topology, port management, caches, cloud providers, etc.
Of course, once you 'cut off the noise' with this endeavor, it simplifies the entire process, saving you time so you can innovate and do other things.
Consequently, the Internet Computer bills itself as the next blockchain innovation after the likes of Ethereum, a blockchain offering even more powerful software frameworks to completely reimagine building and using the internet.
Should I buy ICP today: Crypto technical analysis for ICP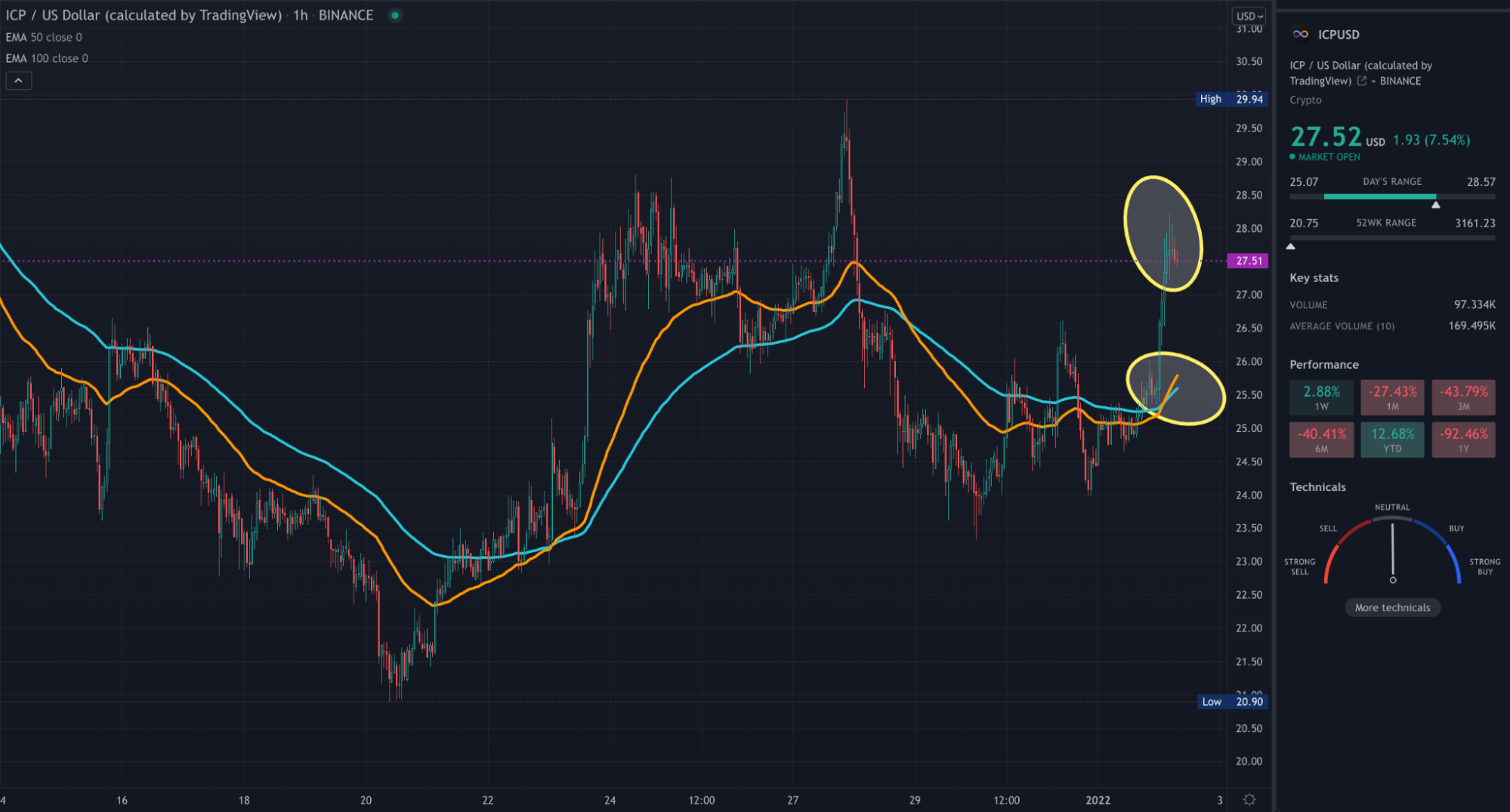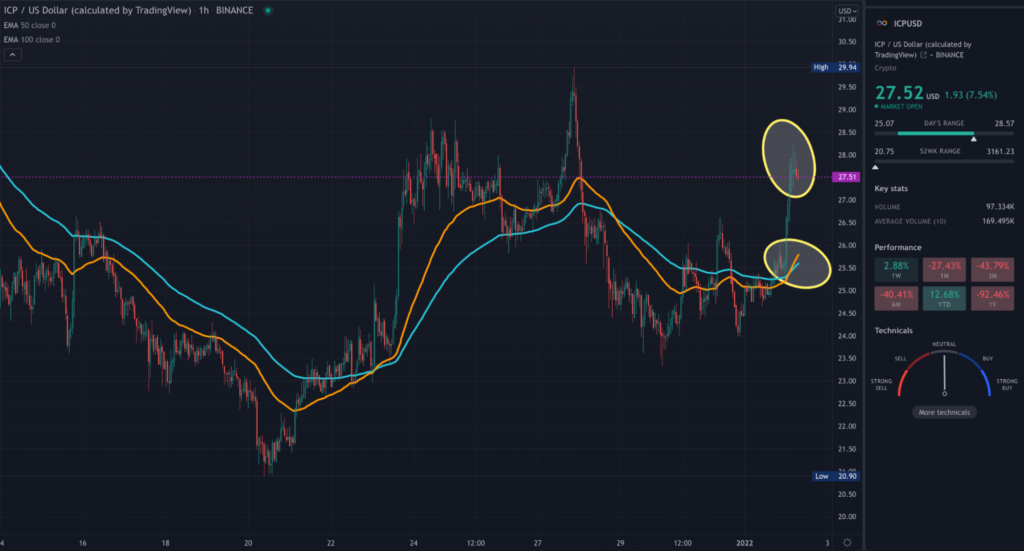 It may be worthwhile to buy ICP presently. Our technical chart analysis consists of the 50-period (orange) and 100-period (blue) exponential moving averages to present a classic crossover strategy.
The main entry trigger here is for the 50 to cross above the 100. Moreover, when the price is trading above both moving averages, it's taken as a sign that the short and long-term trend is bullish. We'll now observe ICP price prediction analysis for 2023 and 2025.
Will ICP coin price hit $100 in a year?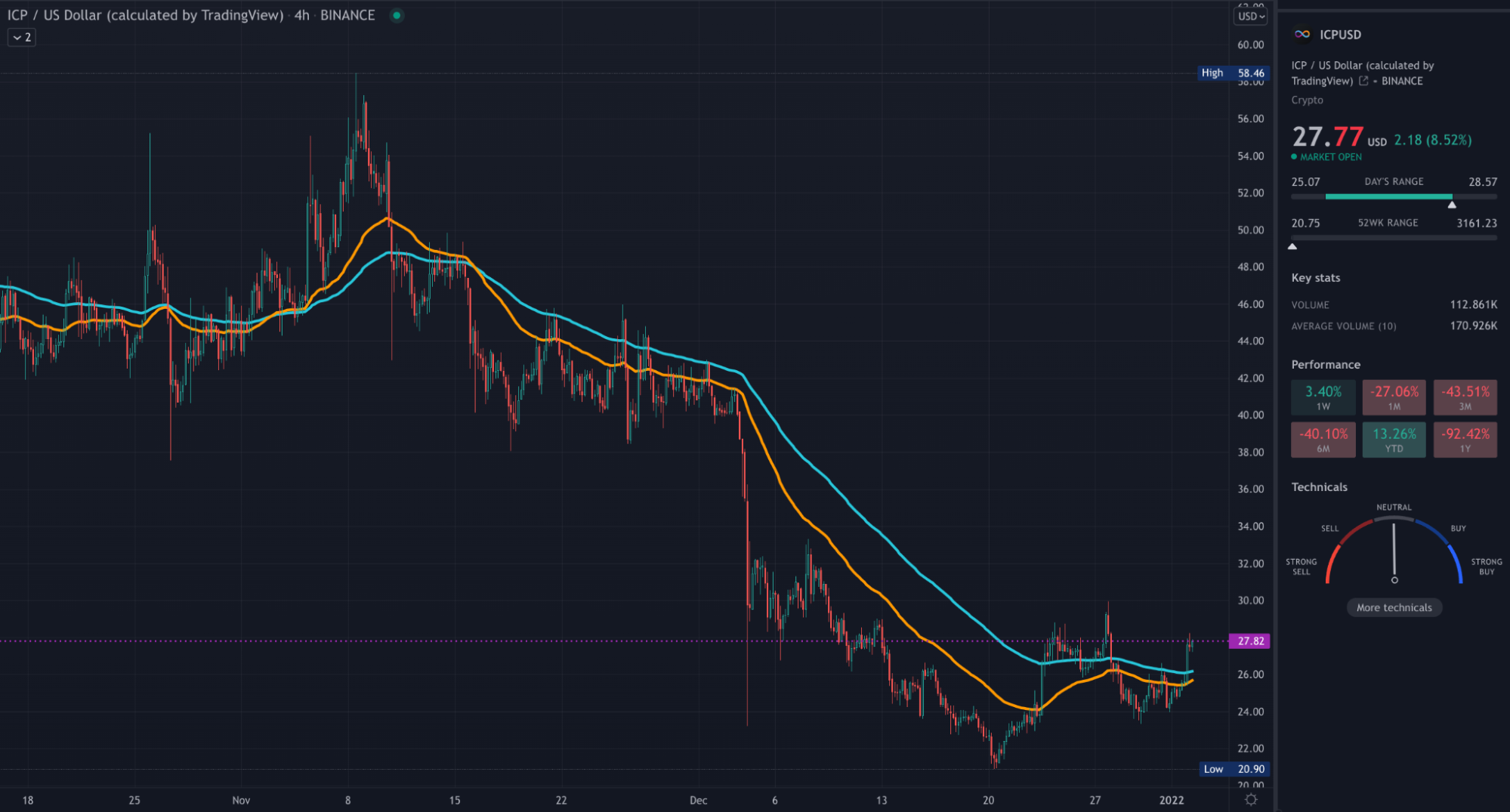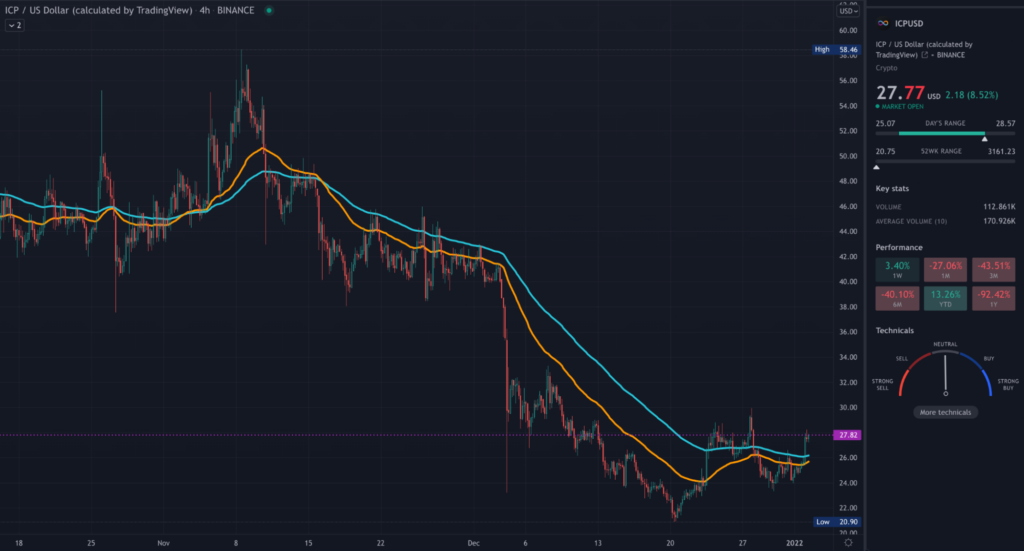 From its current value, ICP would need to rise by 300% or 4X, which wouldn't surprise anyone invested in cryptocurrencies. Yet, what do the prediction sites say? PricePrediction doesn't see $100 in a year for ICP, but rather anywhere from $37.61 to about $46.53.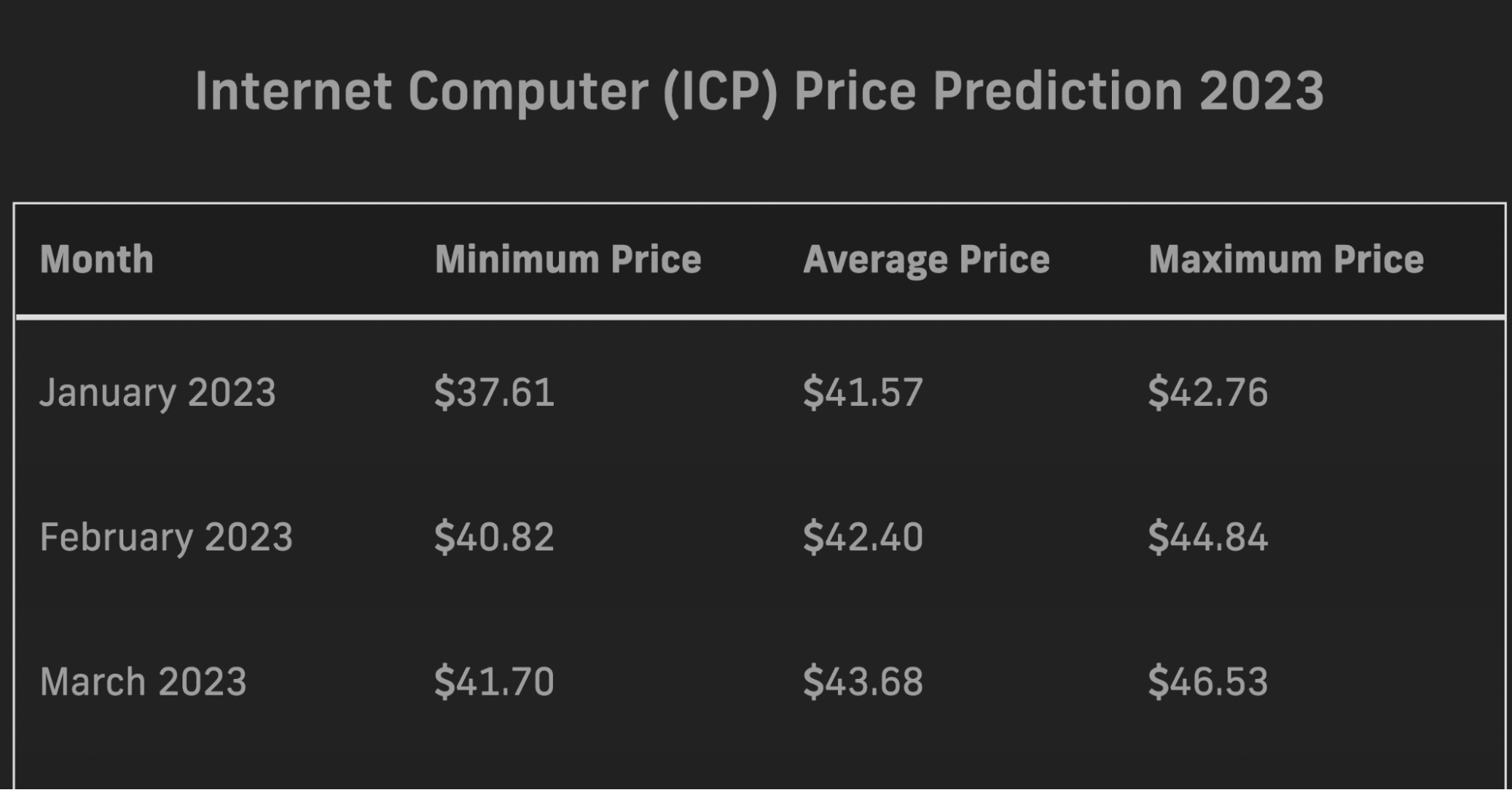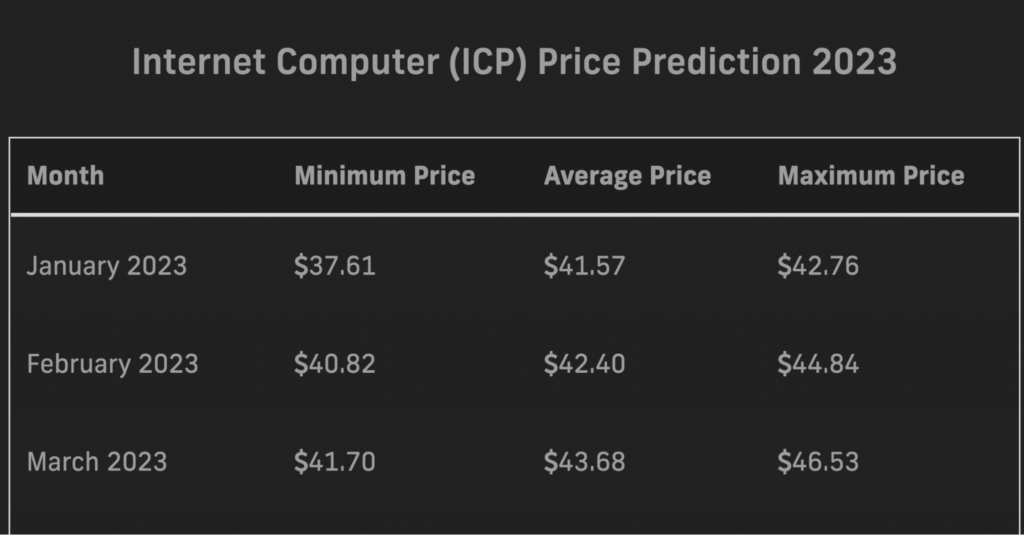 Digitalcoinprice has a similar price, suggesting an average value of $42.38. Therefore, it's safe to assume $100 is unlikely.
What is ICP's price prediction for 2025?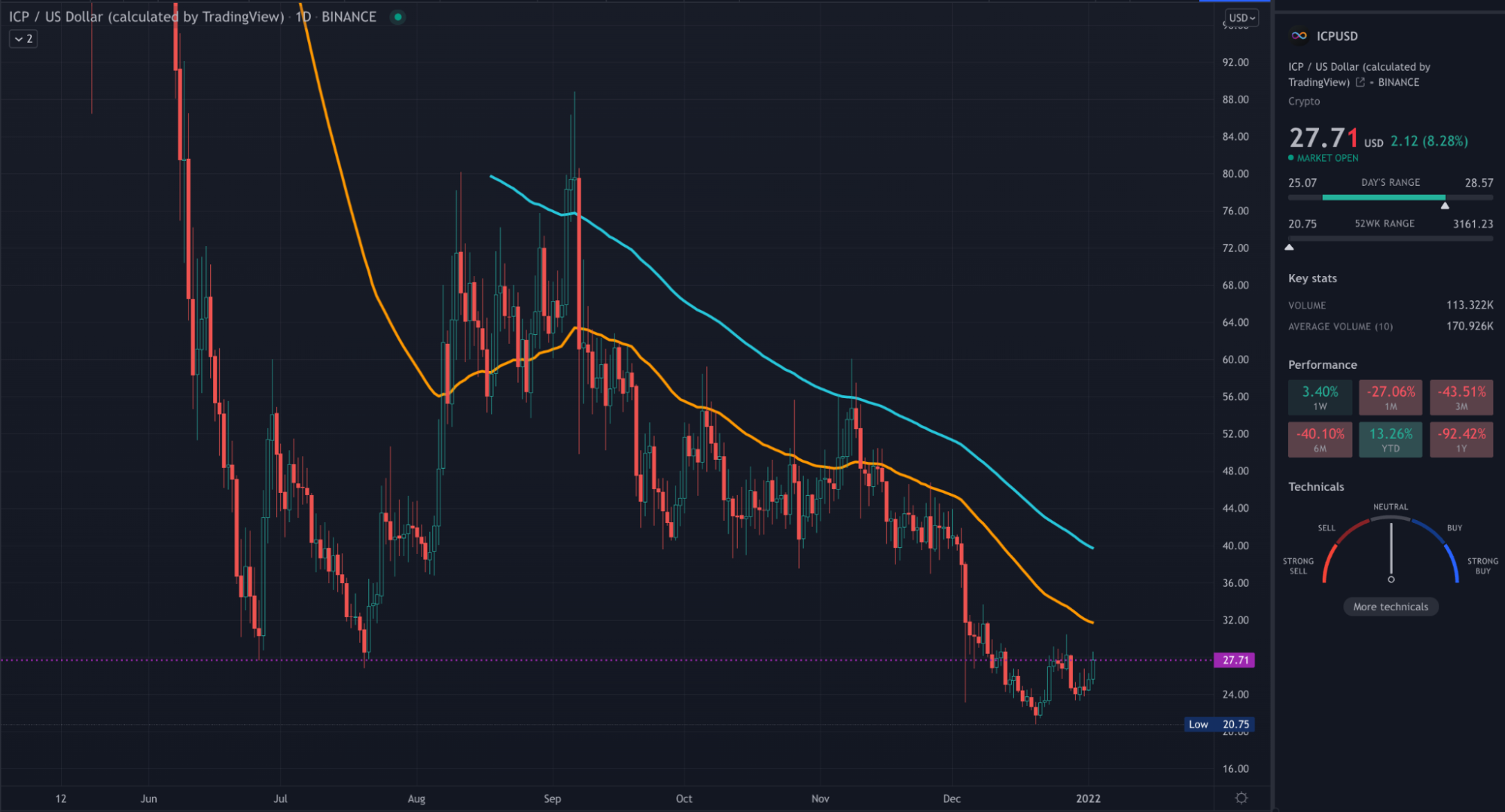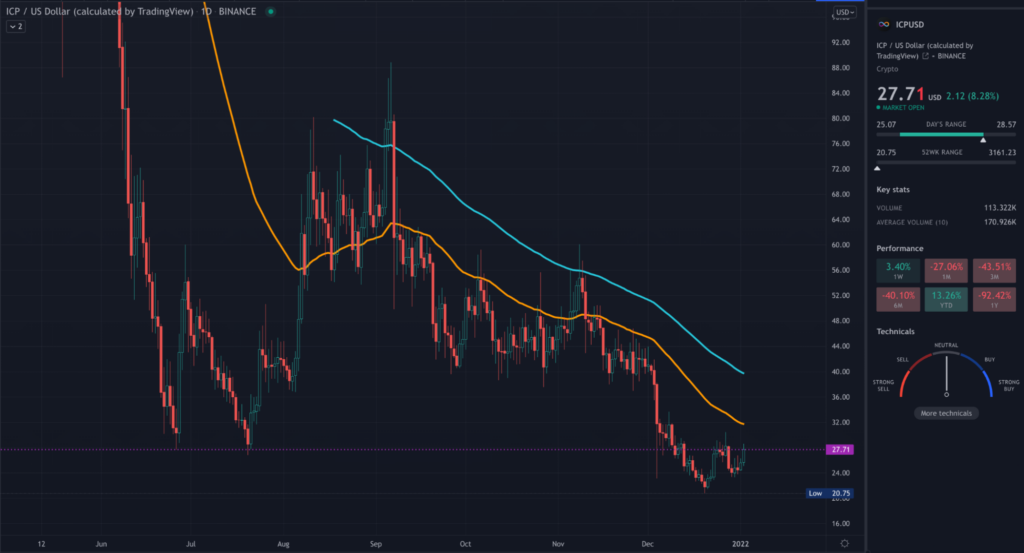 The Internet Computer has highly aspirational goals of decentralizing all facets of the internet. Yet, only time will tell how well the developers can carry out this mission.
Best-case scenario
PricePrediction anticipates a minimum value of $114.82 and a maximum of $136.17 for 2025.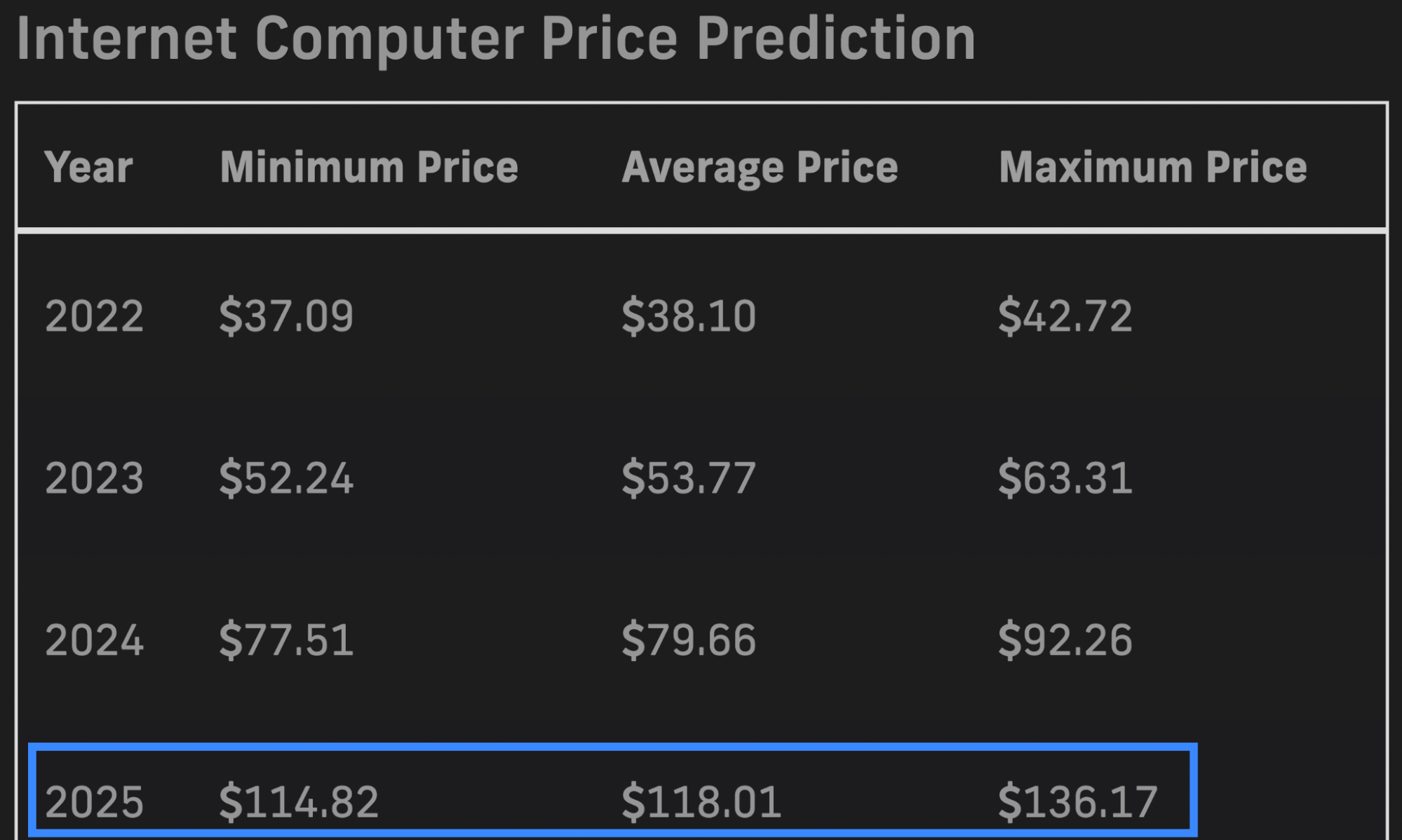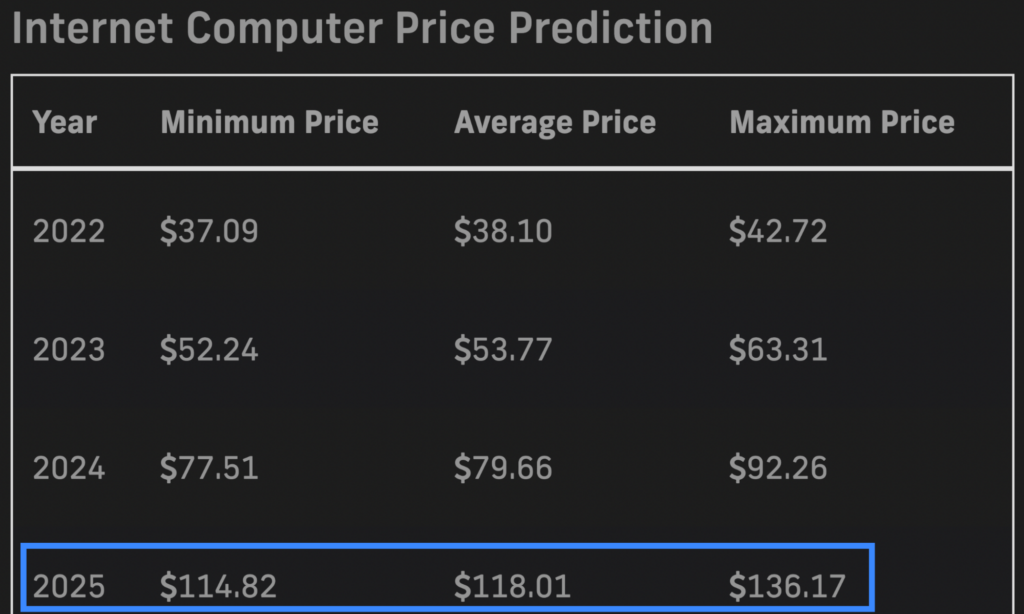 This time, Digitalcoinprice is less optimistic as it projects an average price of $57.85 for that year.
Yet, while various resources can make their best predictions, it's much harder for a token with less than a year in existence. Therefore, investors should take any forecasts with a grain of salt.
Worst-case scenario
It's worth noting that ICP's price went up to about $737 when it launched. Yet, it has lost about 95% of its value ever since, typical behavior of newly-listed cryptocurrencies.
Generally, altcoins can be particularly volatile. Therefore, it's possible the price could stay around the $25 range for some time if not enough adoption materializes with the platform. Therefore, you should invest cautiously.
The best way to buy ICP
As with most cryptocurrencies, the best method of buying ICP is through the many available exchanges like Coinbase, Binance, Huobi, KuCoin, Bybit, etc.