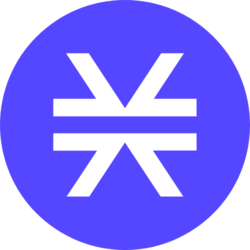 Stacks (STX)
Price
What is Stacks (STX)?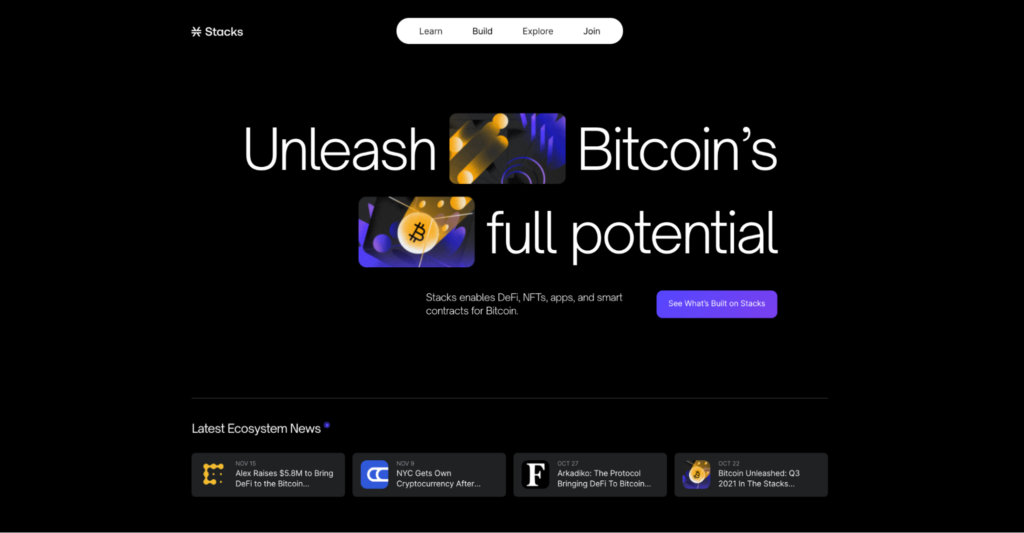 Over the last few years, developers have begun to leverage the battle-tested security features of the world's most valuable distributed ledger, Bitcoin. One such project is Stacks, a unique blockchain solution enabling previously unimagined applications through Bitcoin.
More specifically, Stacks brings DeFi (decentralized finance), smart contracts, and NFTs (non-fungible tokens) functions using Bitcoin as a security base layer without altering the latter's technical features.
However, Stacks is not a sidechain or layer-2 system but a standalone blockchain using a first-of-its-kind consensus mechanism known as proof-of-transfer (PoX).
PoX is a mining-based system where block producers are picked by transferring another coin on another ledger to a pre-specified list of addresses (in this case, BTC). STX is Stacks' utility token for processing transactions and smart contract execution.
Moreover, locking STX also allows users to earn in BTC. The origins of Stacks (formerly Blockstack and developed by Blockstack PBC) can be traced back to 2014 when it was conceived by two computer scientists, Muneeb Ali and Ryan Shea, who are Princeton University alumni.
In 2019, STX tokens were sold to the public through the first-ever coin offering qualified by the SEC. Presently, STX costs $2.20 and is ranked #54 for most traded cryptocurrencies, according to CoinMarketCap.
Is Stacks a good investment?
The primary mission of Stacks is to make BTC more valuable and useful. Not so long ago, most crypto enthusiasts perceived Bitcoin as a first-generation blockchain that only acted as a medium of exchange and store of value.
Well, Stacks has changed this long-held narrative of Bitcoin being a passively-held asset; dApps (decentralized applications), smart contracts, and NFTs aren't only reserved for the likes of Ethereum.
Stacks chose Bitcoin as the base settlement layer because of the blockchain's economic power, stability, and security. Moreover, the ability to earn both in STX and BTC as a miner is more attractive from a financial perspective.
Ultimately, any investment in projects involving decentralized applications, smart contracts, NFTs, or any combination of these makes sense, as these are the booming blockchain technology sectors.
Should I buy STX today: Crypto technical analysis for STX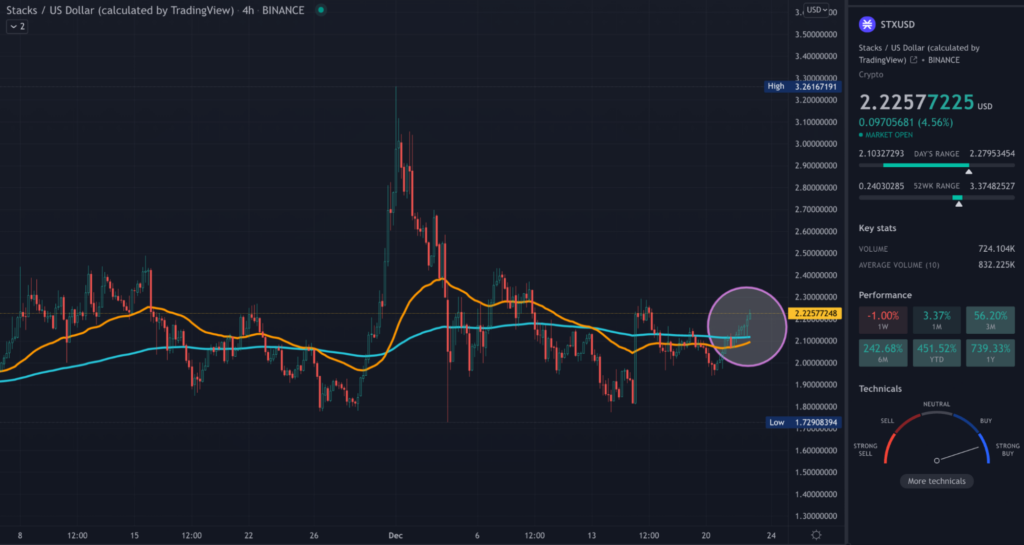 Based on our technical analysis, it's not quite the best time to buy STX. However, a buying opportunity may present itself soon. The chart above shows two moving averages with 50 (orange) and 200-day (blue) periods.
With this crossover system, traders look for the 50 to cross above the 200. Moreover, the price must be trading above both moving averages, which has already occurred. Yet, we need to see the 50-200 cross happen (as shown in the purple ellipse on the chart), which could materialize soon.
Therefore, the bias is not overly bearish but leaning towards the buy side.
Will STX coin price hit $10 in a year?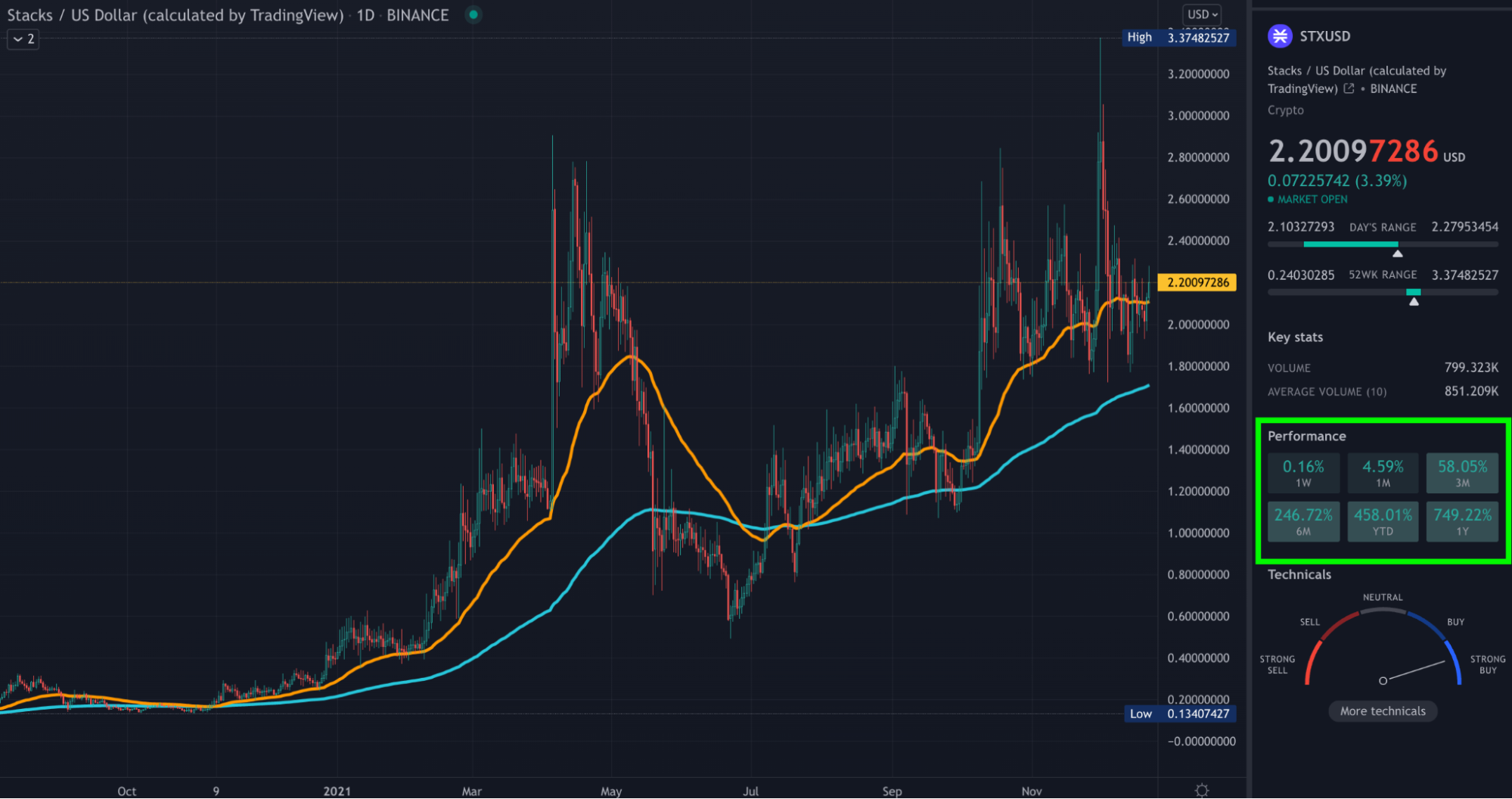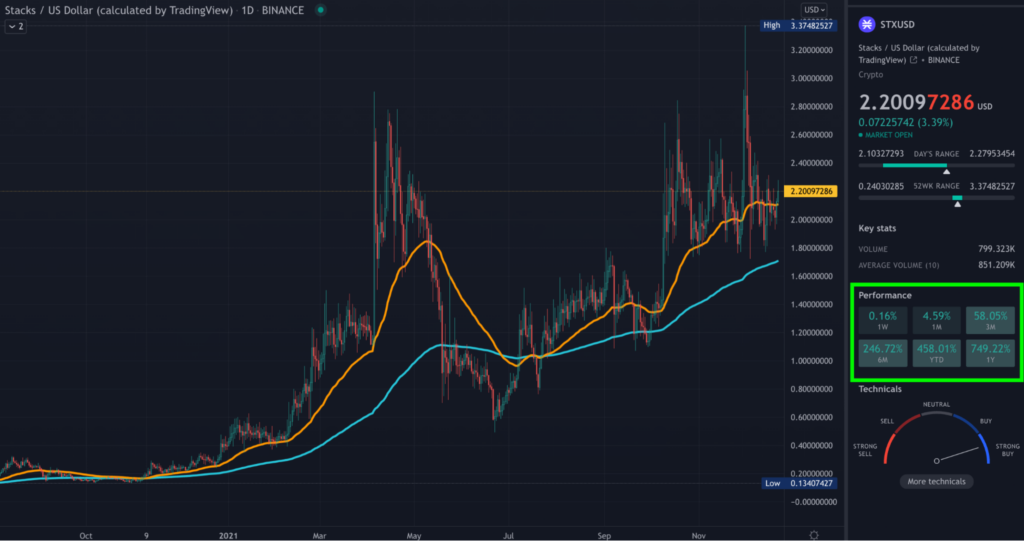 Price would need to increase by 354% or 4.54X to reach $10. While the coin's year-to-date performance (see bottom right corner of the chart) of 458% suggests the former gain is possible, several forecasting sites seem to advise otherwise.
The consensus indicates valuations below $5 within the next year. For instance, Wallet Investor estimates a maximum price of $4.01.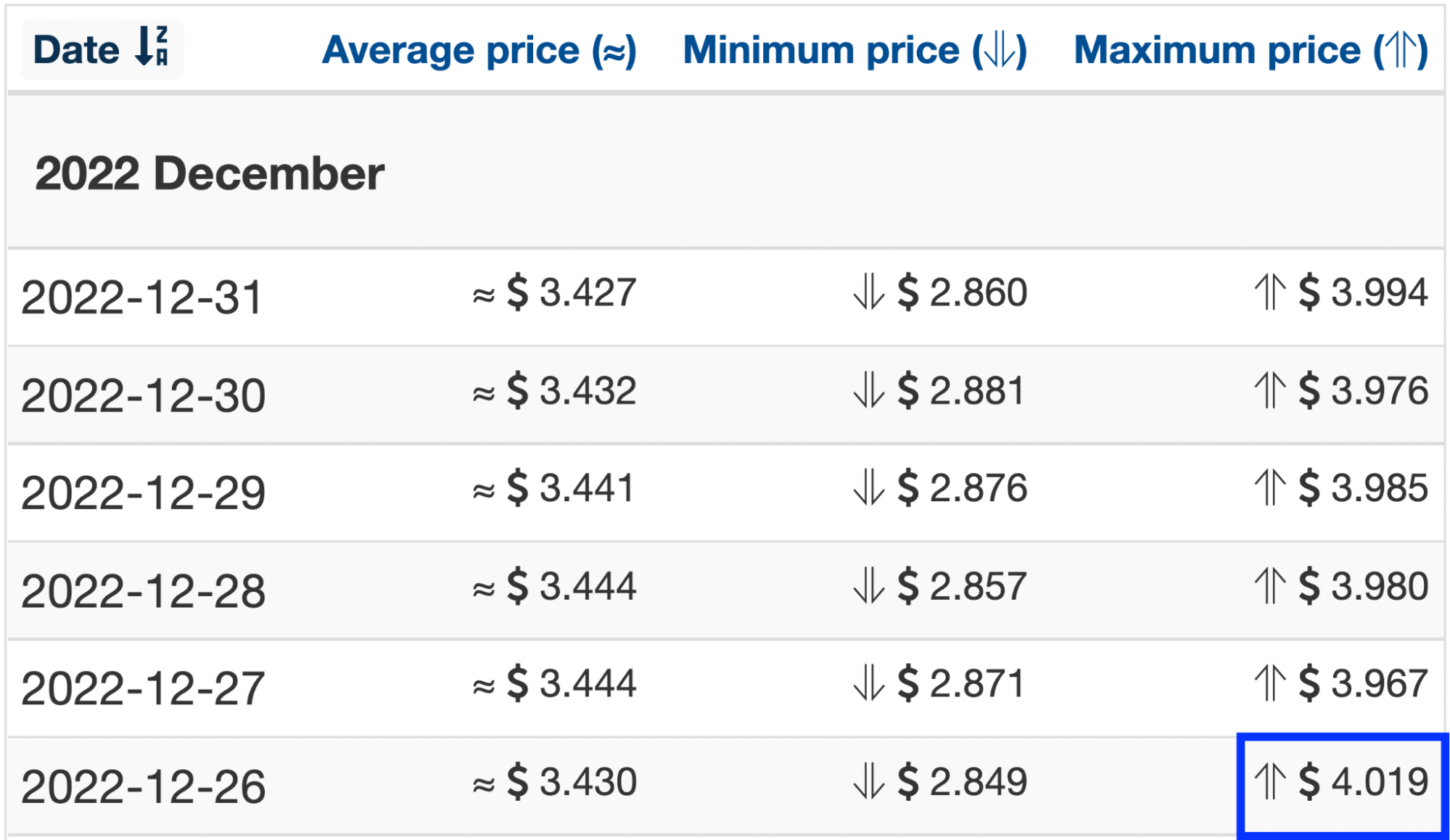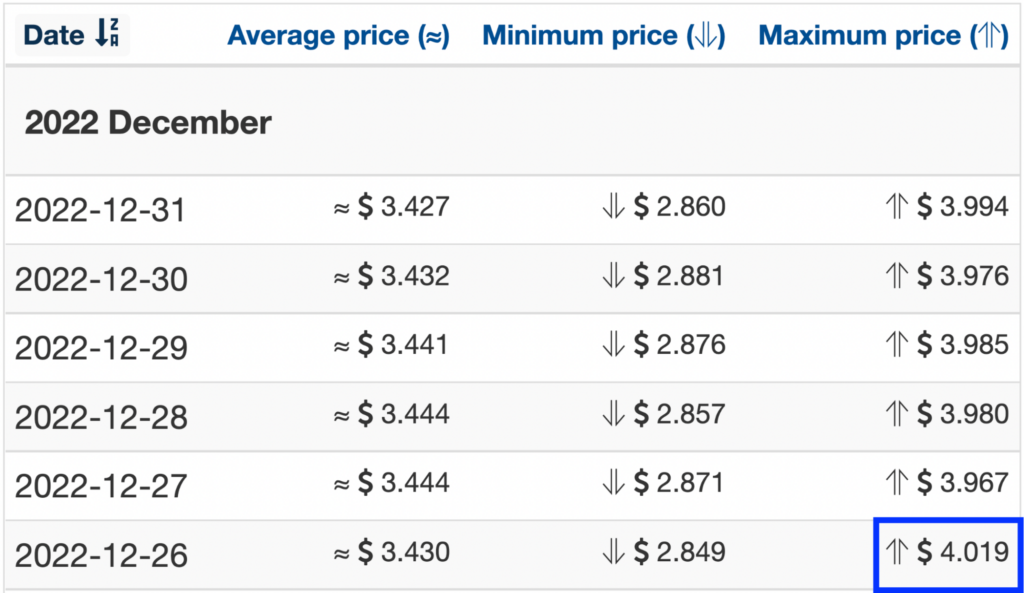 Digitalcoinprice and PricePrediction.net aren't too far off this mark, with peak valuations of $3.54 and $3.33, respectively. While the forecasts don't propose $10, these could be entirely wrong, and we shouldn't rule out any surprise.
What is STX price prediction for 2025?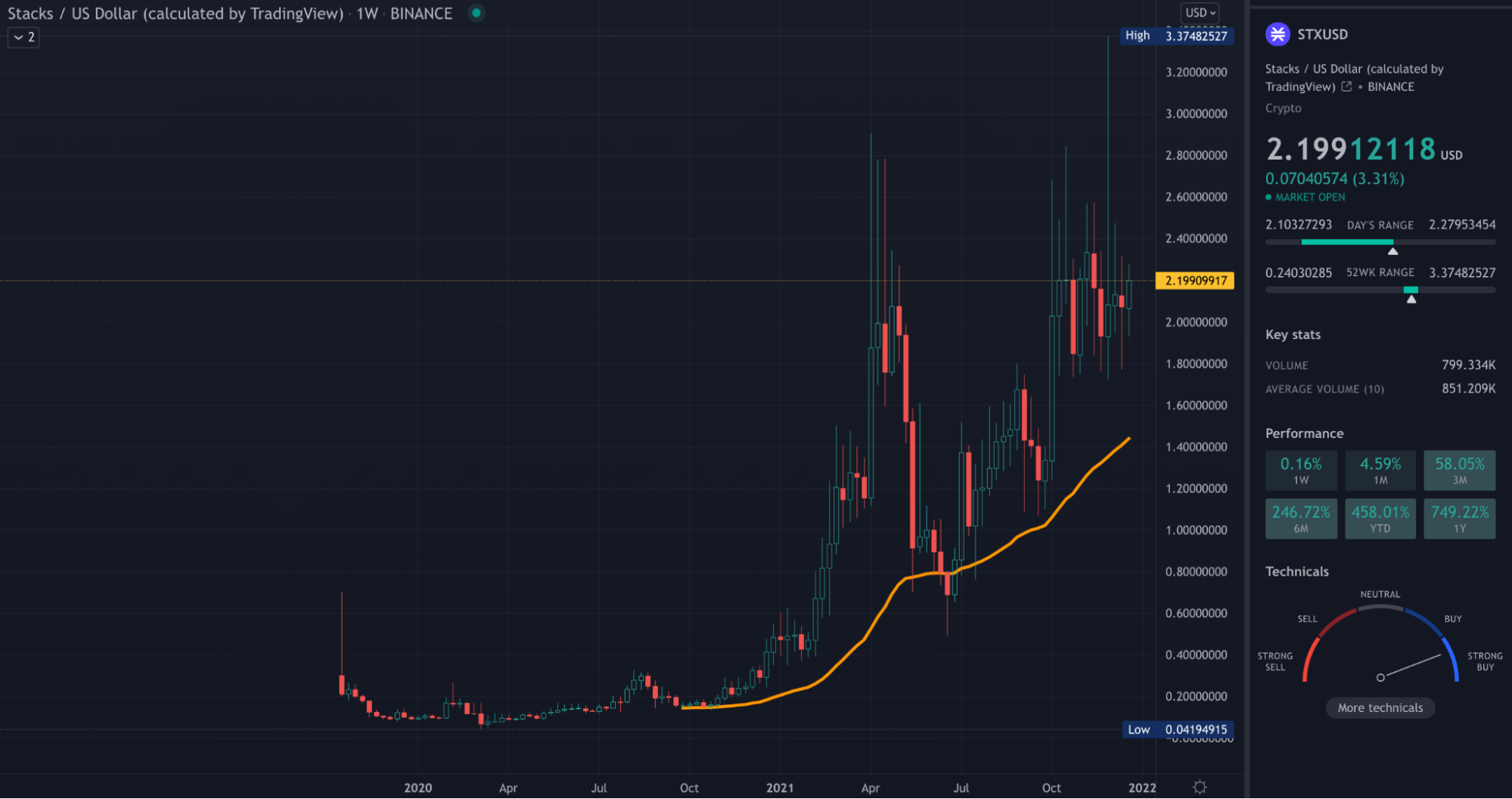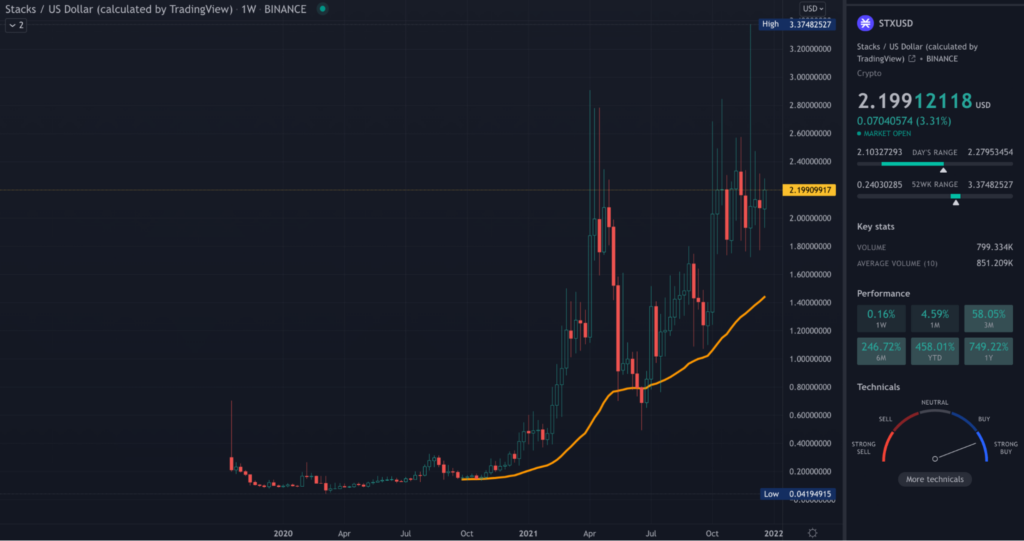 Stacks is quite a unique cryptocurrency project with a promising future. Yet, it's worthwhile to consider the best and worst-case scenarios.
Best-case scenario
By 2025, Wallet Investor anticipates STX to have a minimum price of $5.62, with a maximum of $6.73 for the year.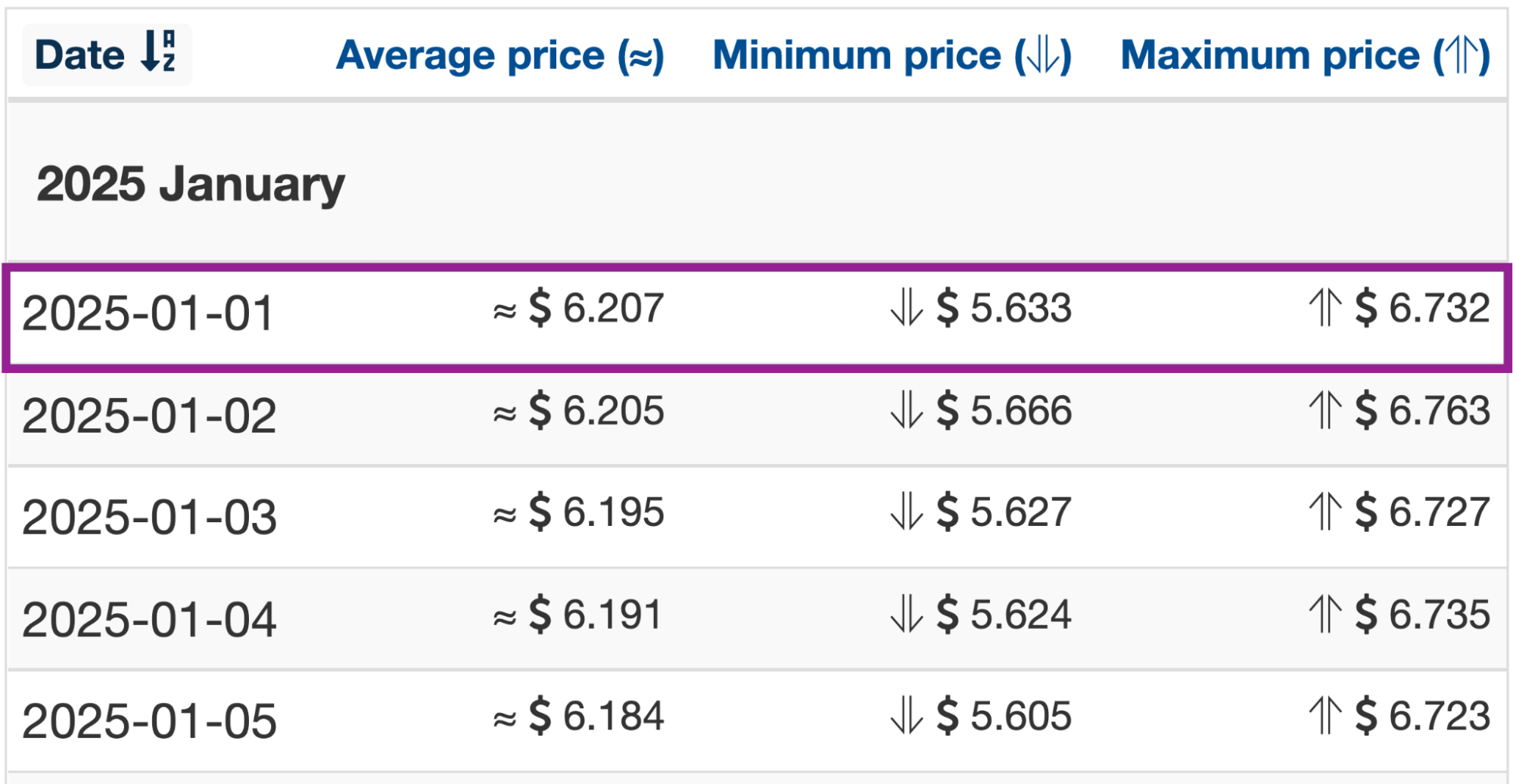 Digitalcoinprice is less optimistic as the site predicts a peak price of $4.39. Conversely, PricePrediction.net is the most bullish, with the best estimate of $10.40. Investors would be hoping for a value in the double digits over the next few years, putting STX at least in the top 30 of most traded coins globally.
Worst-case scenario
Several factors could make STX less valuable in the future, one of them being competition and lack of popularity. Moreover, altcoins can experience substantial bear markets, which is characteristic of the volatile nature of cryptocurrencies generally.
Although Stacks has shown demonstrable use cases and bullish price movements, you should invest cautiously in this token.
The best way to buy STX
According to CoinMarketCap, you can buy STX from numerous exchanges like Crypto.com, Binance, OKEx, KuCoin, Gate.io, and many other providers.