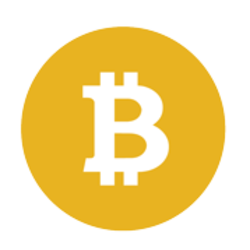 Bitcoin SV (BSV)
Price
What is Bitcoin SV (BSV)?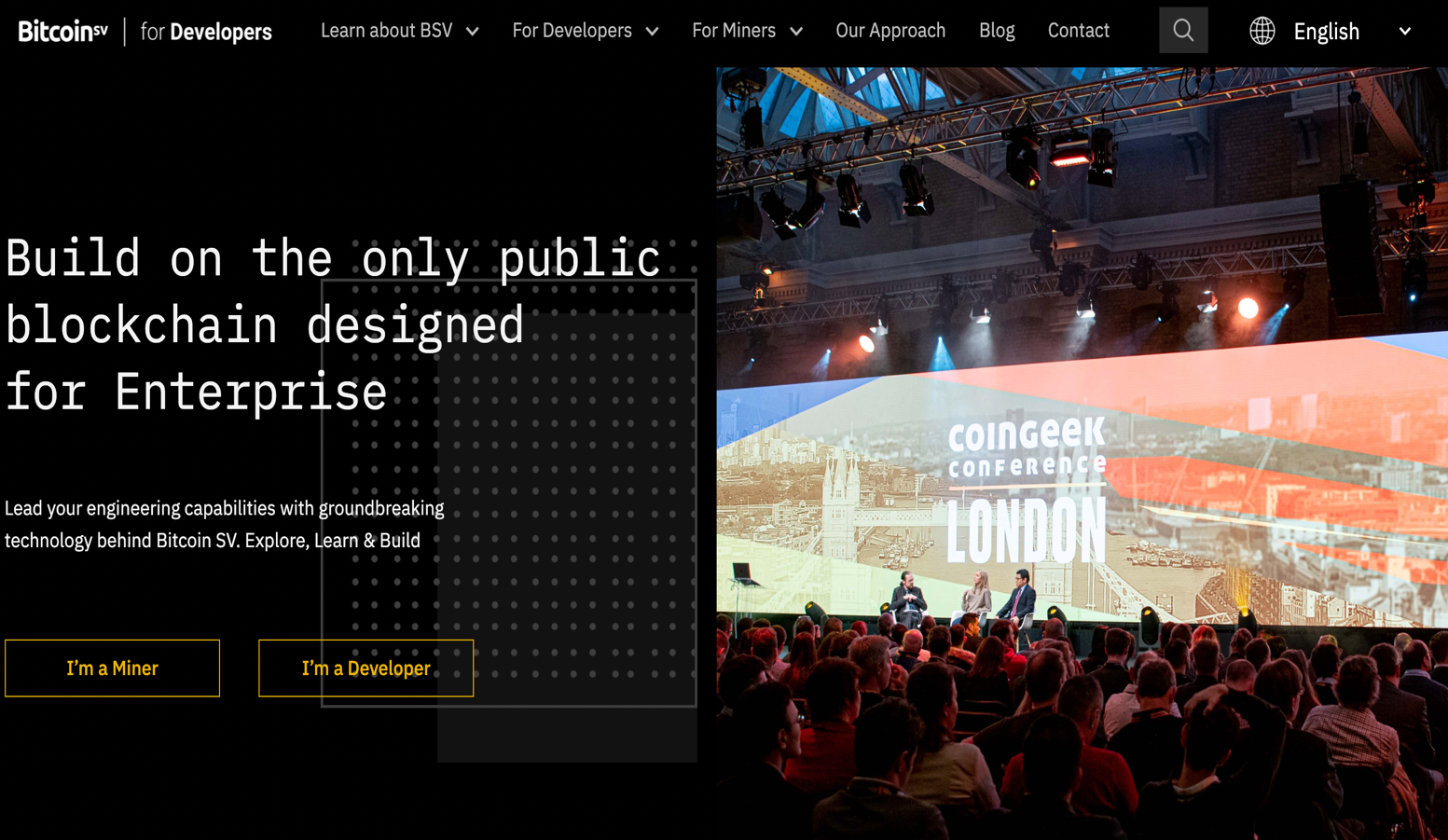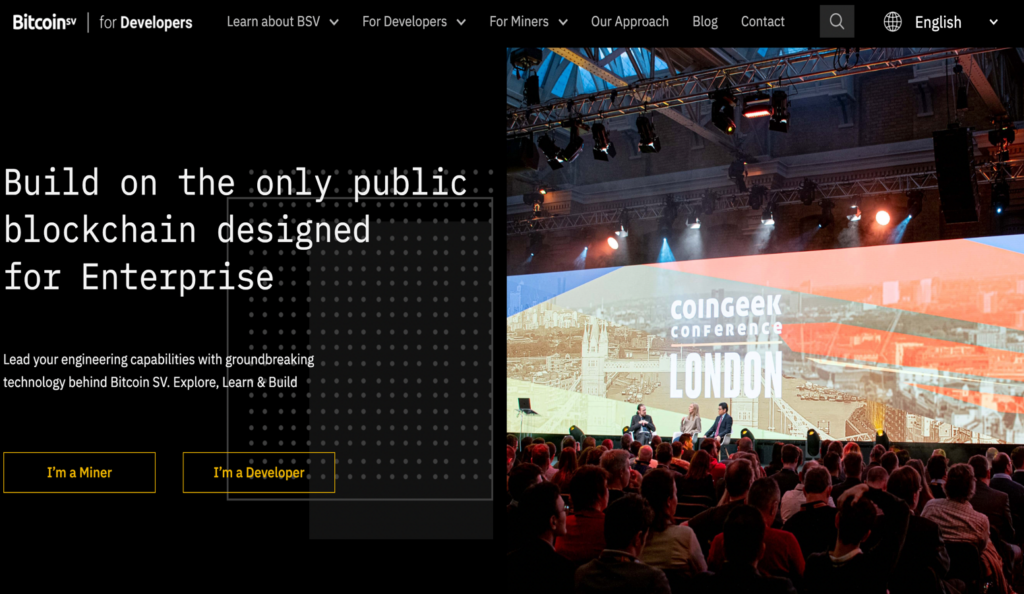 Many might be surprised to learn about the several spin-offs of Bitcoin like Bitcoin Diamond, Bitcoin Gold, Bitcoin Cash ABC, and countless others. One of the most popular versions of Bitcoin is Bitcoin SV (Bitcoin Satoshi's Vision).
According to Steve Sanders, one of the leading developers in nChain, the blockchain research company that spearheaded much of BSV's creation, "Bitcoin SV is the only version of Bitcoin adhering to the protocol, design, and vision of Satoshi Nakamoto."
2017 was a crossroads for Bitcoin because of the overwhelming number of users it gained. Participants of the blockchain were at loggerheads over changing some of Bitcoin's specs to accommodate a more user-friendly, faster-confirming, and cost-conscious digital coin.
This led to Bitcoin Cash creation in August 2017, primarily differing by having an 8MB block size compared to Bitcoin's 1MB. This difference allowed for the confirmation of more transactions per block.
As if this wasn't enough, the community split into another fork to create Bitcoin SV in November 2018, which initially increased the block size to 128 MB (now 2GB).
Presently, CoinMarketCap ranks Bitcoin SV at #53 for most traded digital currencies, with a $162 price. Let's explore whether the project is a good investment and Bitcoin SV price analysis.
Is Bitcoin SV a good investment?
Despite being a technically sound and popular project, Bitcoin SV may not be a good investment. This is purely because the coin's current performance is lackluster compared to Bitcoin and Bitcoin Cash.
Technically, Bitcoin SV has faster confirmation times and lower fees than Bitcoin, making it more user-friendly for everyday use. Like BTC and BCH, there will only be 21 million BSV to exist in its lifetime, making it a scarce coin.
Overall, while Bitcoin SV does have some investment value, you might be better off with Bitcoin or Bitcoin Cash as both possess more trading volume and have performed better historically.
Should I buy Bitcoin SV today: Crypto technical analysis for BSV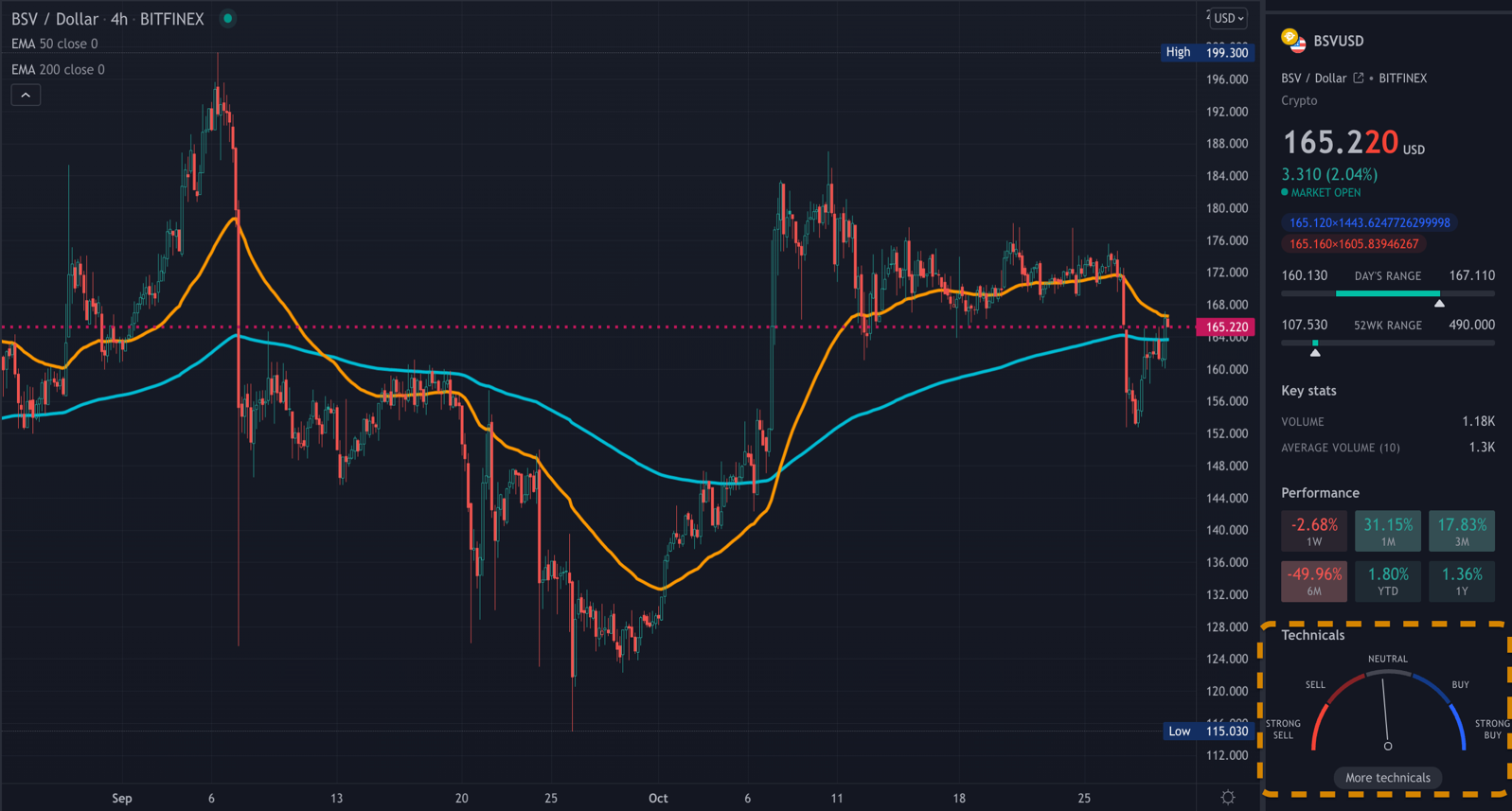 Ever since reaching its all-time high of $490 in April 2021, Bitcoin SV has been in a slump. The technical analysis on the chart above is consistent with this sentiment. Firstly, TradingView's technicals (the bottom right corner of the image above) suggest 'NEUTRAL.'
Worst case scenario
We can use a straightforward 50-day and 200-day moving average crossover for further confirmation. Here, we look for the 50 (in orange) to cross on top of the 200 (in blue) and for the price to be trading above both moving averages.
In case a bearish sentiment is confirmed and a down trend forms in the nearest time, the coin price may hit $152, the current support level. If that happens, BSV may continue slumping further down.
Best case scenario
Though the cross has recently happened, the market seems to be testing the 50; so it's not yet quite time to buy BSV. Fortunately, the short-term bias isn't completely bearish but neutral. Investors should keep a close eye on the price action as things may soon change.
However, if the bullish trend forms on the general crypto market bullish reversal, the BSV price may reach the $176 level.
Now let's look at a Bitcoin SV price prediction for the coming year and 2025.
Will BSV coin price hit $500 in a year?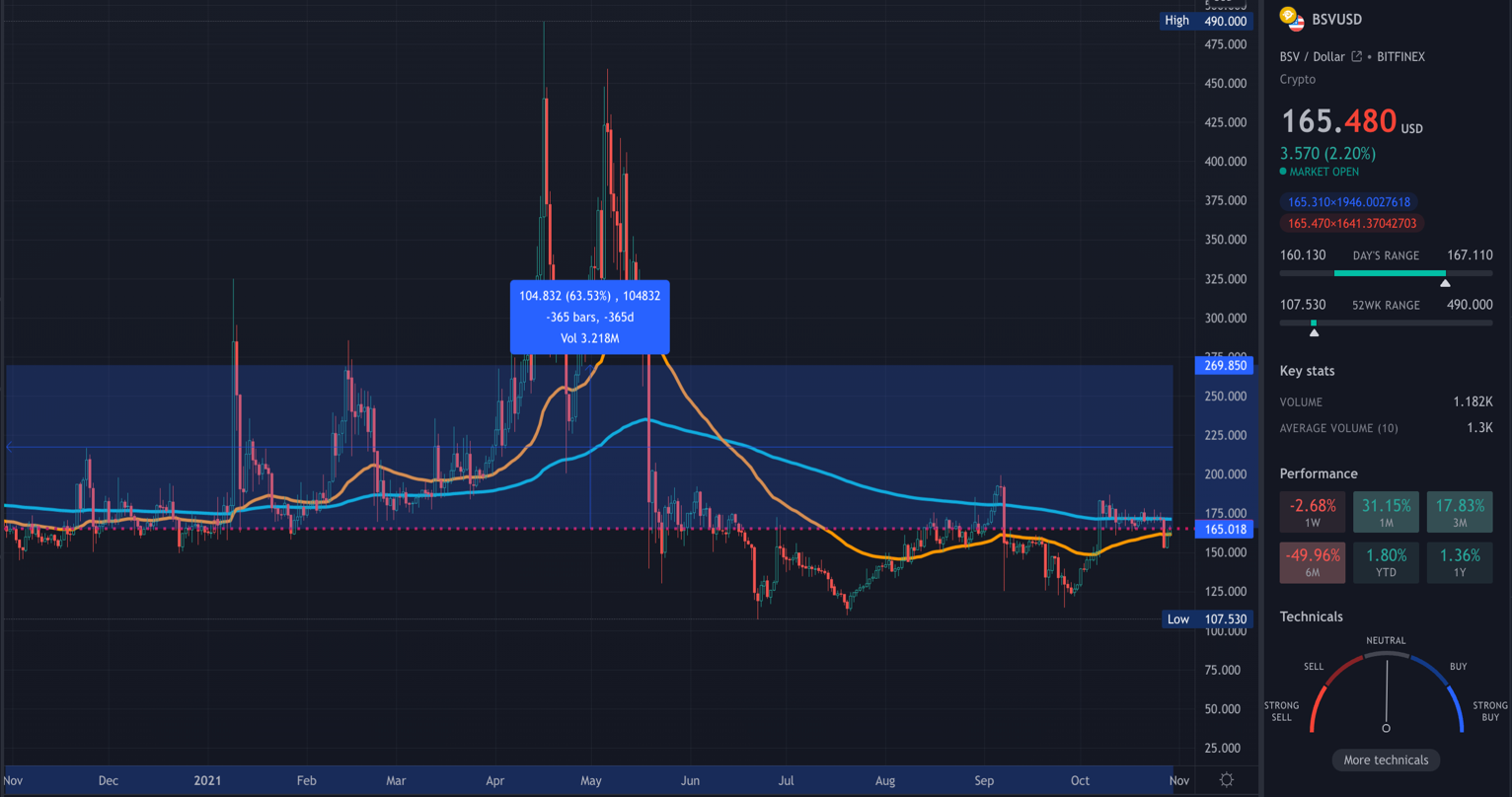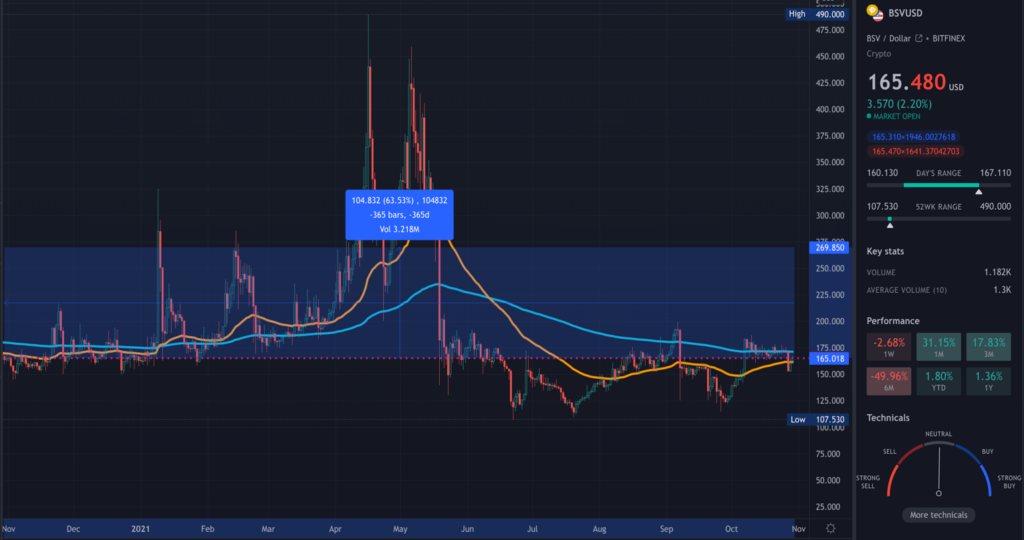 Given Bitcoin SV almost crossed $500, this would naturally be the next target. So, how possible is it for the price to reach this level in a year? Let's first consider BSV's year-to-date performance of about 1%.
This means if you had bought the coin this time a year ago, the price would be relatively the same as it is presently. This performance is in stark contrast to Bitcoin. Nonetheless, Bitcoin's SV annualized return (how much on average price has risen yearly since November 2018) is roughly 63%.
This figure can provide some idea of how far we could expect BSV to move. If we assumed a 63% increase from today, we see on the chart price would be at $269.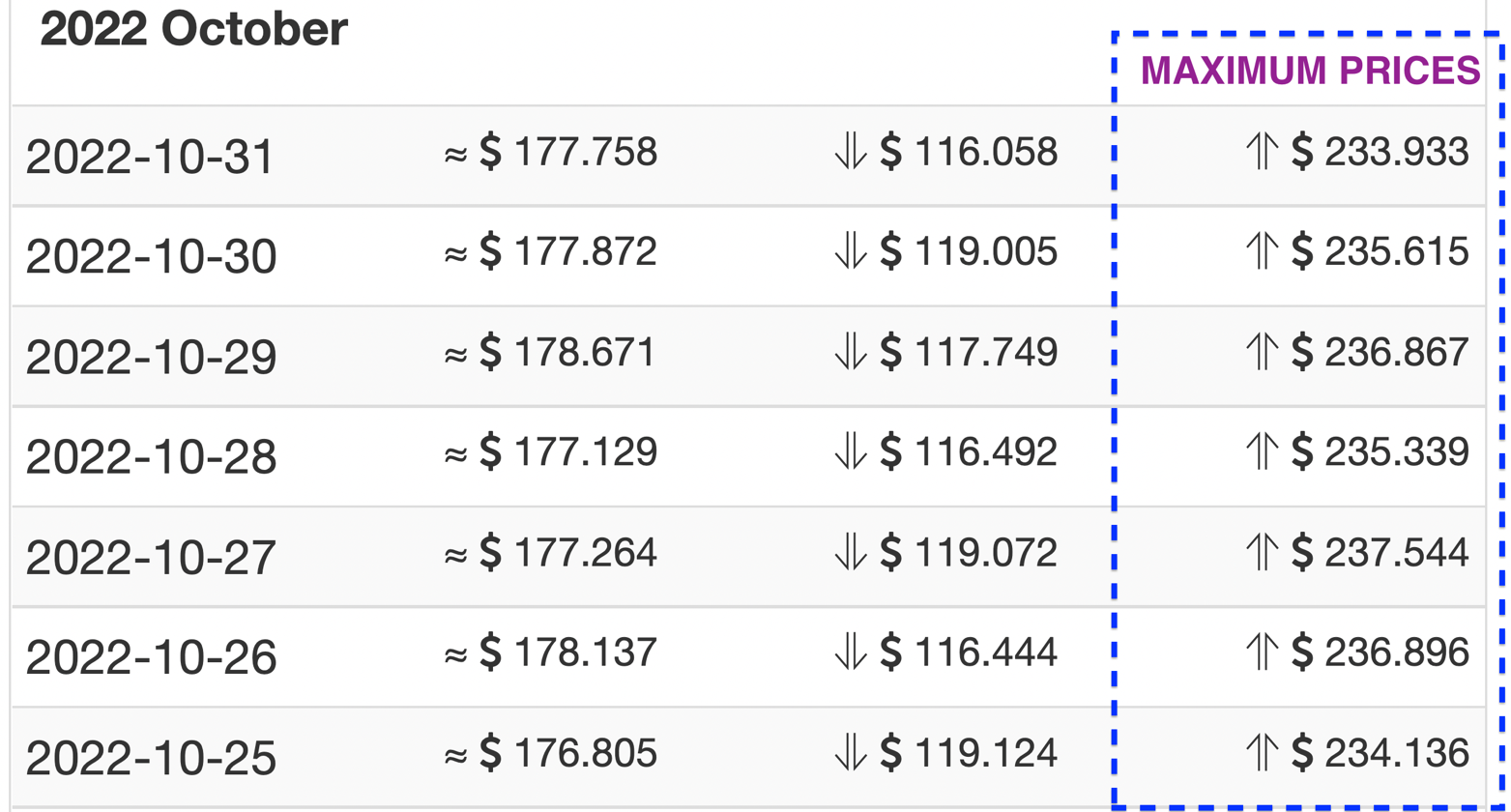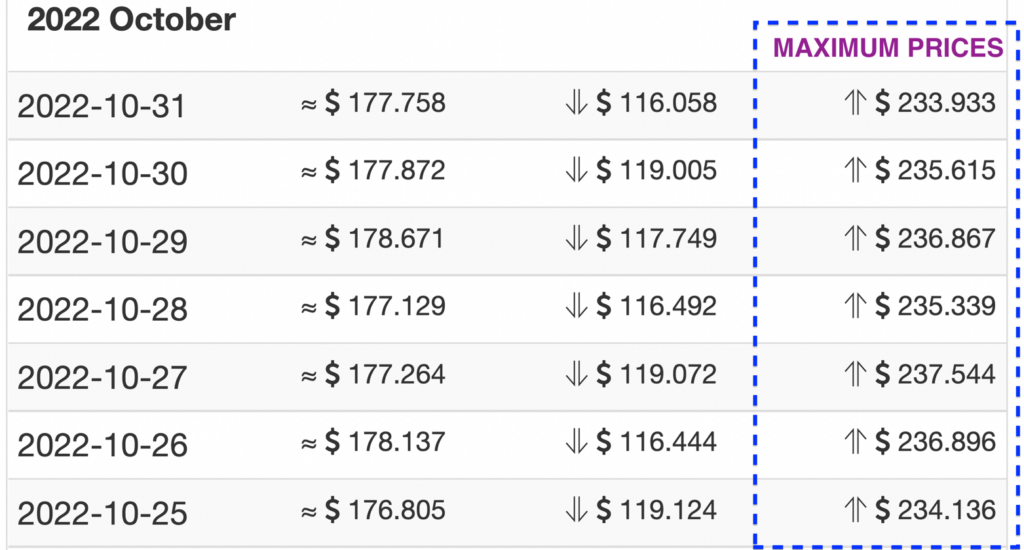 Forecasting analysis from Wallet Investor, one of the most reliable prediction sites, pegs for BSV to be valued at a maximum of $233, which isn't far off. Based on these estimates, it's unlikely for BSV to hit $500 within a year.
What is Bitcoin SV's price prediction for 2025?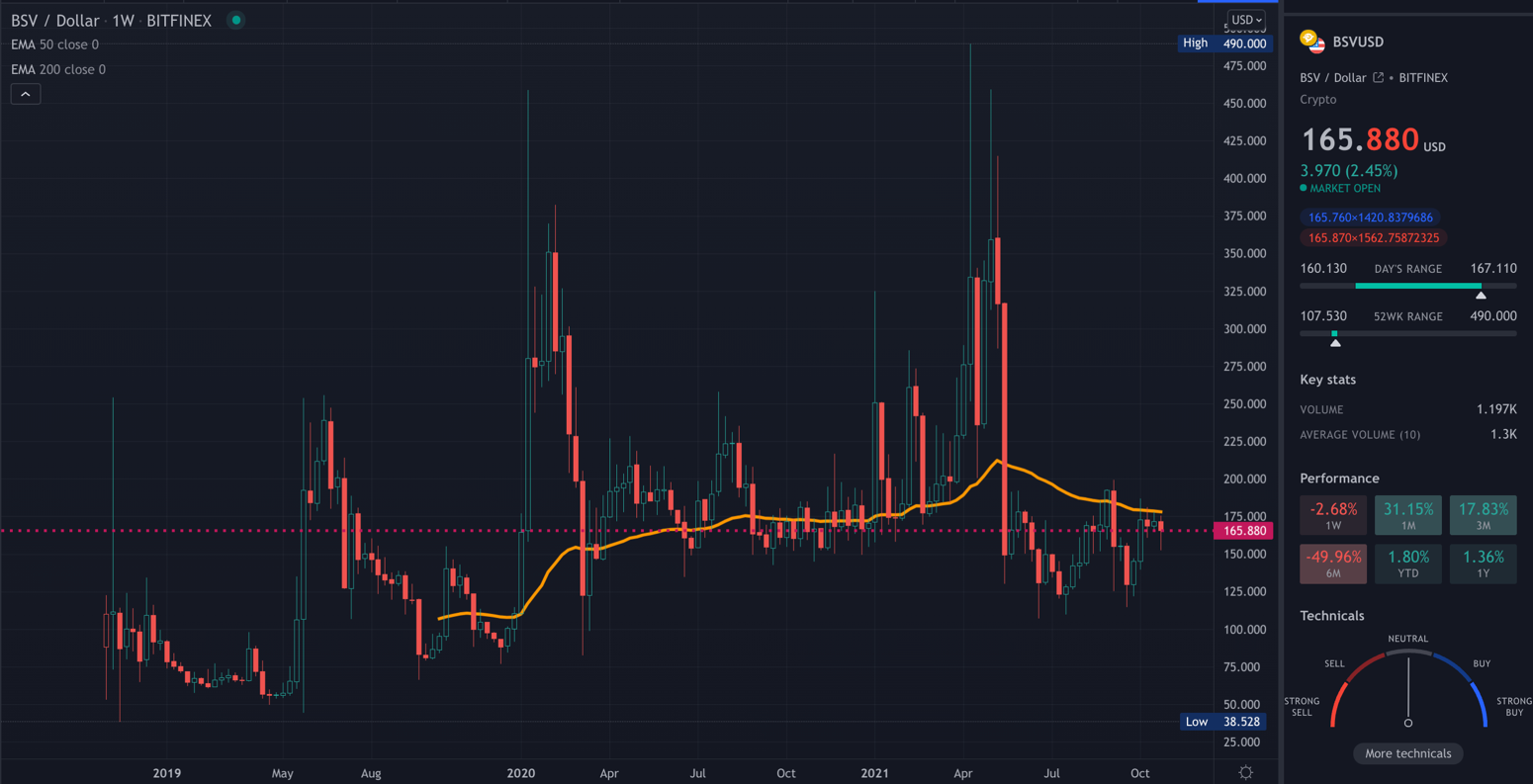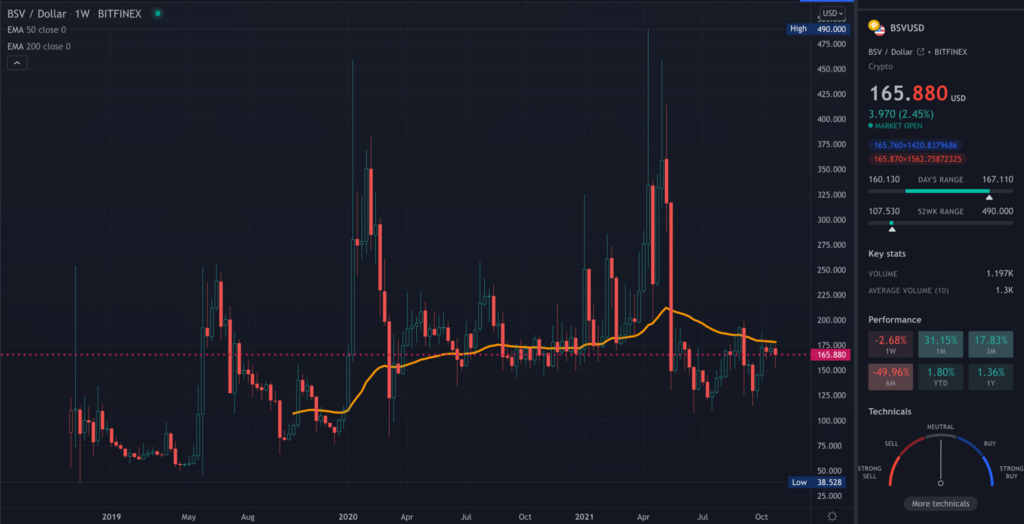 Let's consider a Bitcoin SV price prediction for 2025. It seems Bitcoin SV is a slow burner compared to its predecessors. Wallet Investor pegs for BSV to hit a maximum price of $261.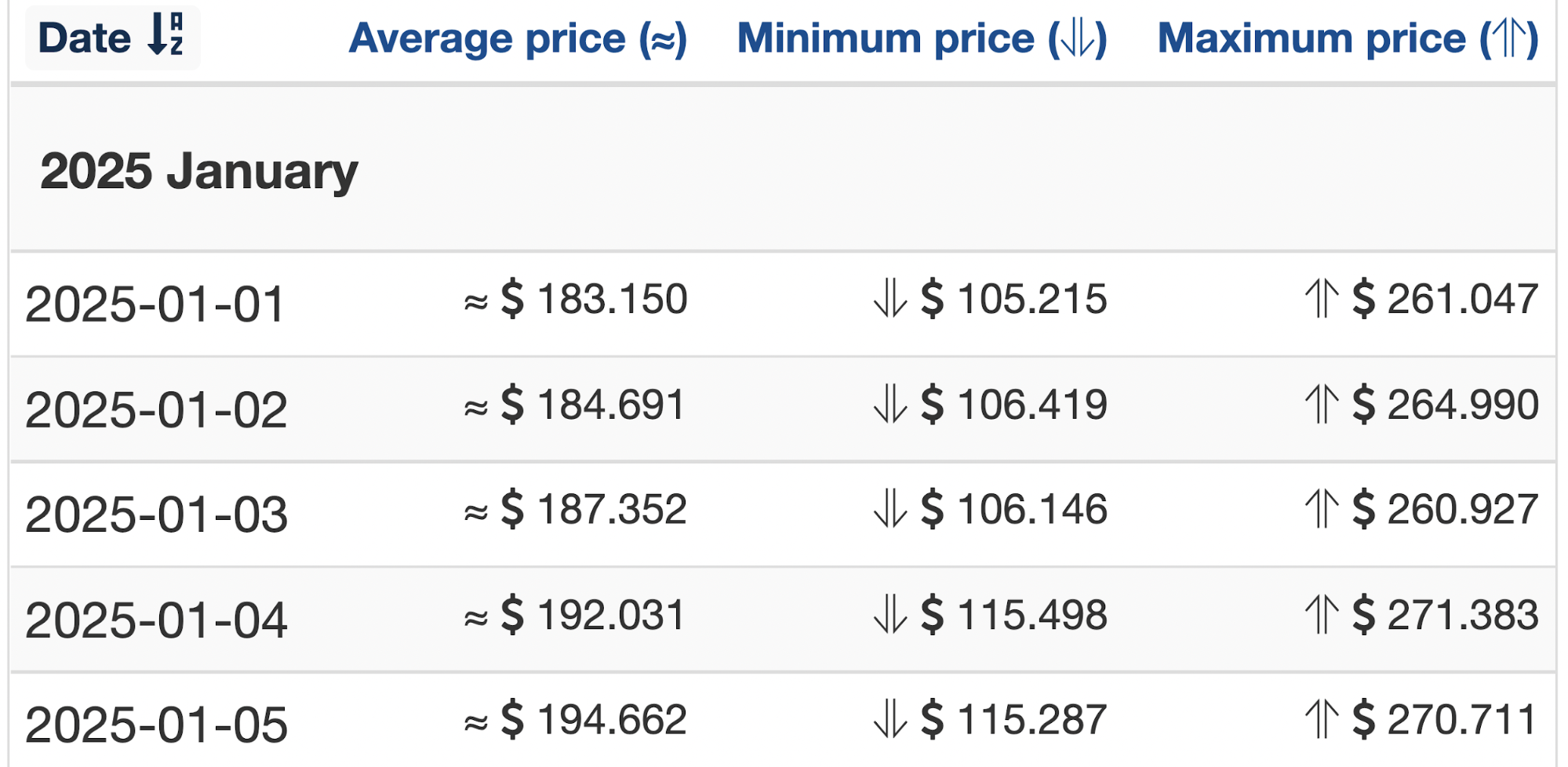 This estimate seems a little too cautious based on the coin's annualized return and the general positive growth expectation of the crypto market overall. Digitalcoin, another forecasting site, puts a $484 valuation for BSV by 2025.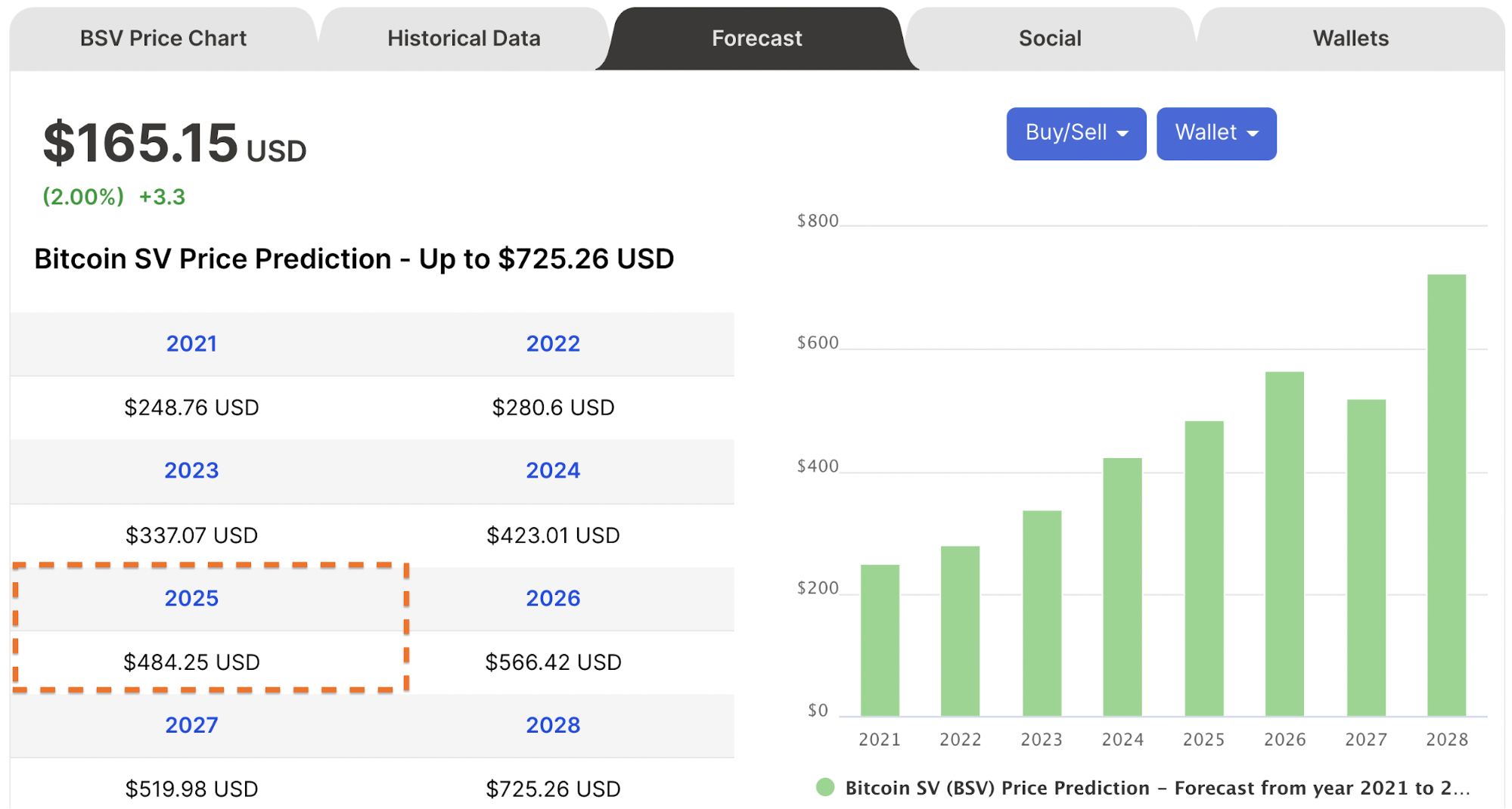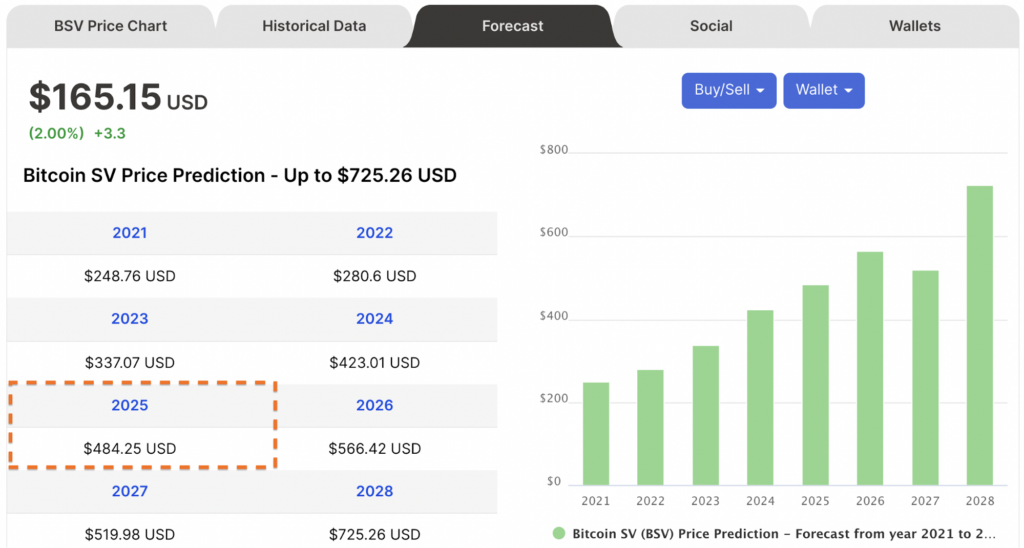 Of course, investors should keep a worst-case scenario in mind and appreciate the volatility and unpredictability of cryptocurrencies.
The best way to buy BSV
Like most cryptocurrencies, you can purchase BSV from countless exchanges like Gate.io, Bithumb, Bitfinex, KuCoin, etc.