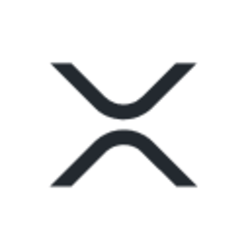 XRP (XRP)
Price
What is XRP (Ripple)?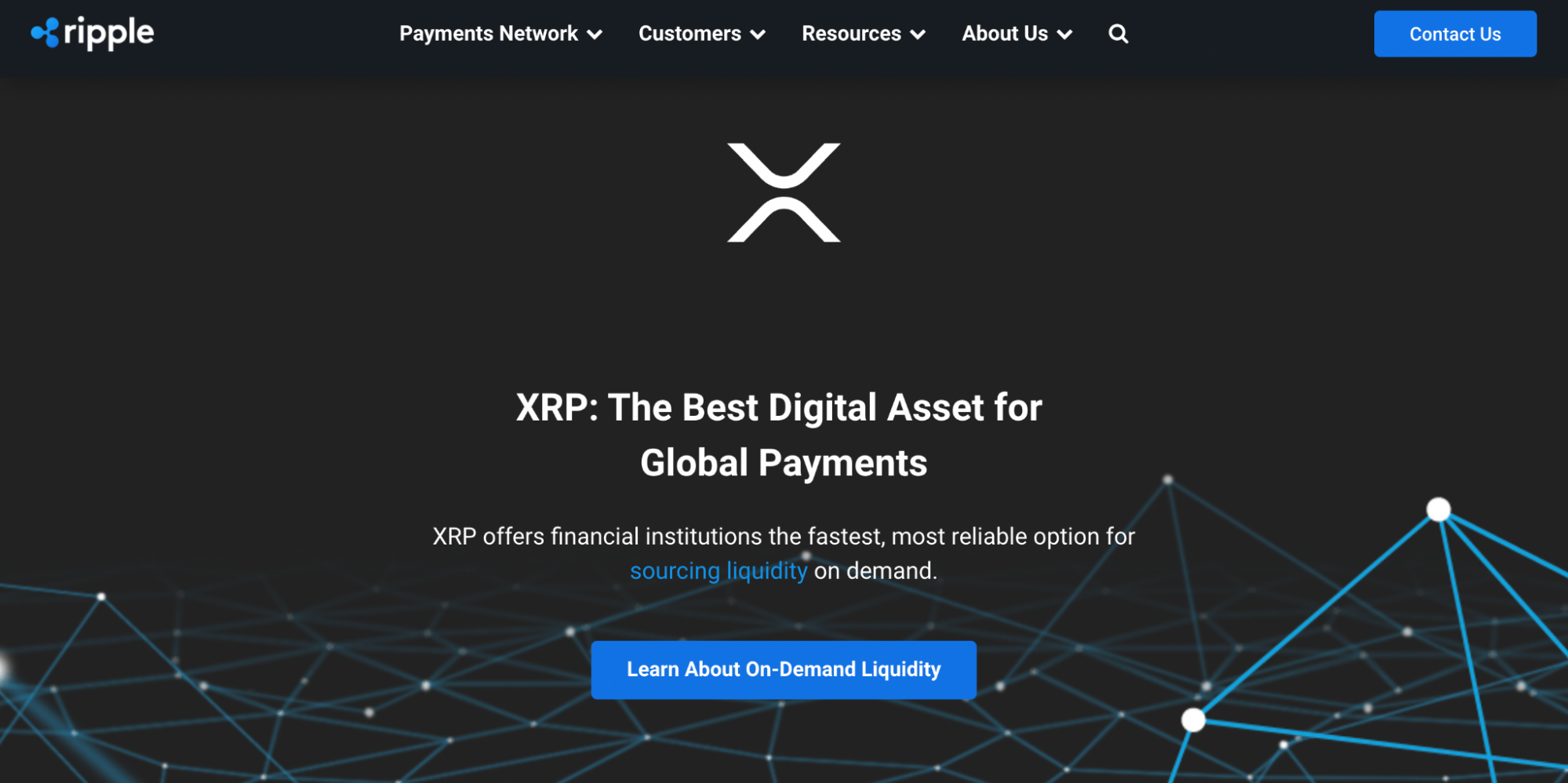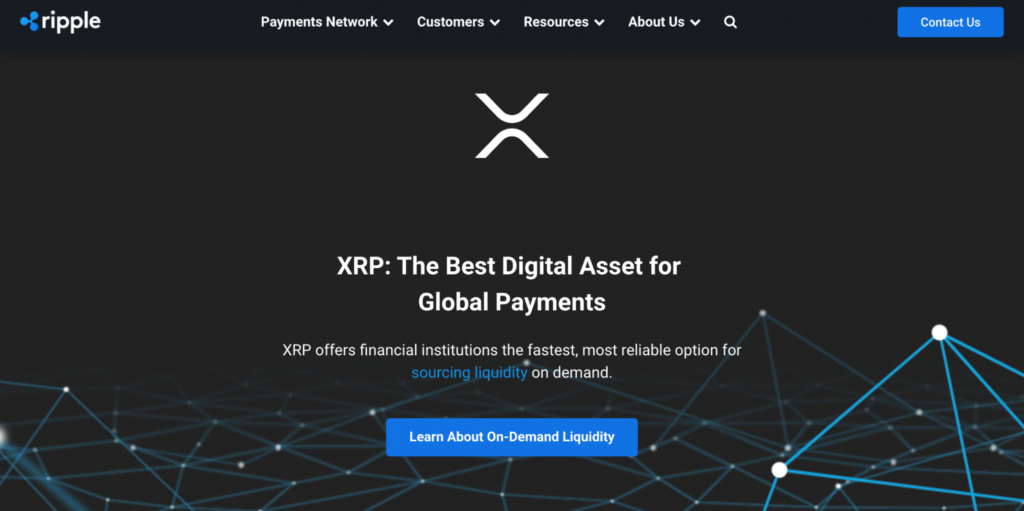 We can best imagine Ripple's XRP as the much cheaper and faster version of SWIFT, a heavy-utilized method for bank wire transfers across borders.
XRP, which is often erroneously referred to as Ripple (the American fintech corporation behind the coin itself), is the native cryptocurrency for the XRP Ledger, an open-source blockchain for processing near-costless global and lightning-quick transactions for financial institutions.
Ripple was founded in 2012 by two well-known business execs in Jed McCaleb and Chris Larsen. The service is predominantly geared towards banks. As such, some of Ripple's clientele includes the likes of Xendpay, Royal Bank of Canada, TransferGo, Santander, Bank of America, and American Express, based in over 55 countries.
XRP was once in the top 3 of most traded tokens for several years. Despite falling to the spot according to CoinMarketcap, XRP is still one of the most popular and recognizable crypto projects.
One XRP presently costs $0.508896. Let's explore whether this cryptocurrency still merits a position as a potential investment and Ripple price prediction observations.
Is XRP a good investment?
Aside from being one of the oldest coins in existence, XRP's use cases are simple to understand. There hasn't been a quicker and cheaper method to send money between financial institutions for decades.
Although SWIFT is still used extensively, it's not without notoriously high fees, frustratingly long processing times, and a lack of transparency. Fortunately, Ripple solves all three issues.
Firstly, research suggests the lowest transaction costs 0.00001 XRP or about $0.000085. Secondly, these are settled in a matter of seconds. Lastly, being a publicly-viewable blockchain, the ledger keeps an updated record of all activity on the protocol.
Let's not forget that the XRP Ledger is highly scalable and eco-friendly as no mining is required. If investors are looking for credibility, longevity, popularity, and usability within a cryptocurrency, XRP might prove a good bet in the long run.
Should I buy XRP today: Crypto technical analysis for XRP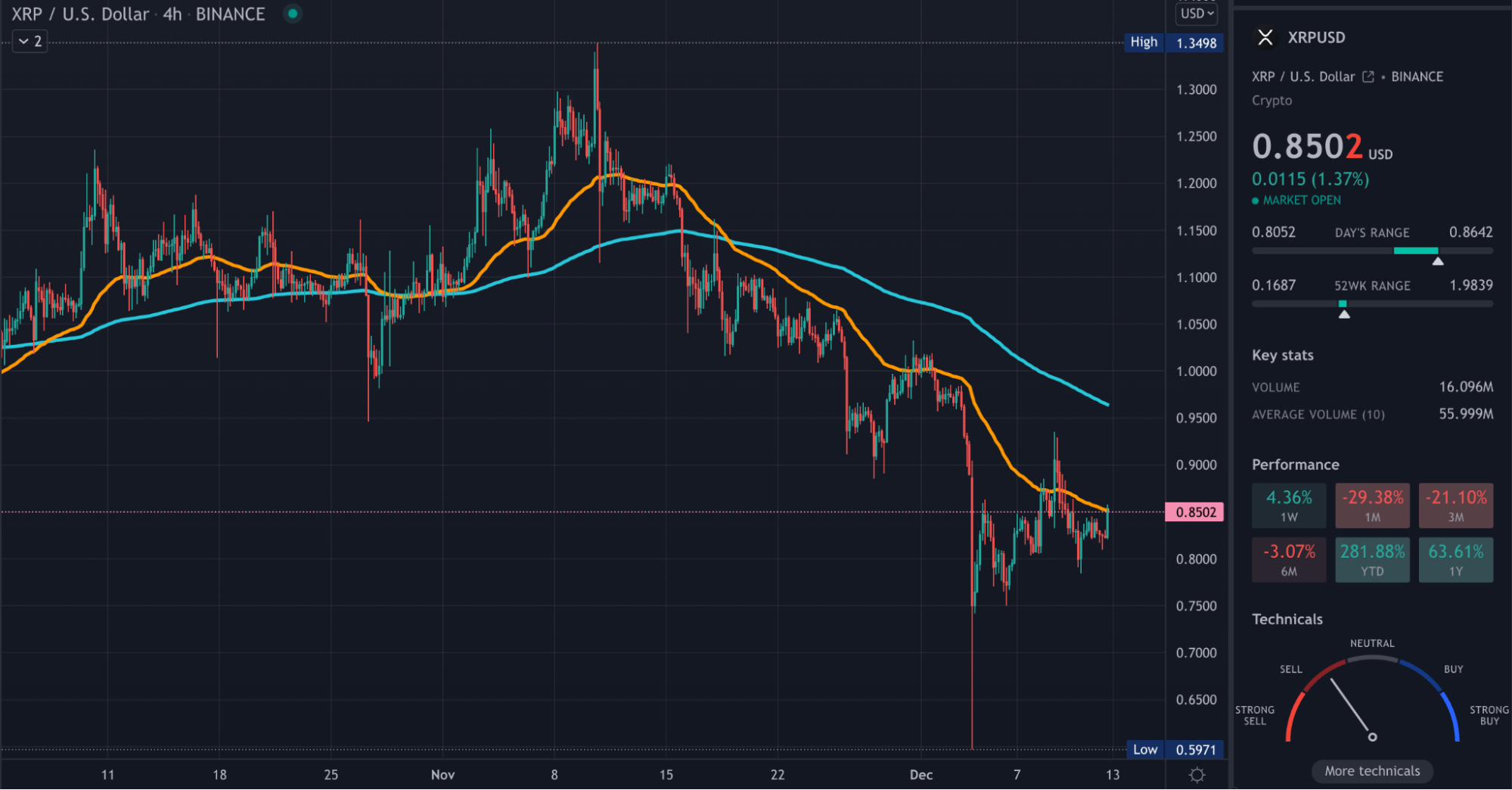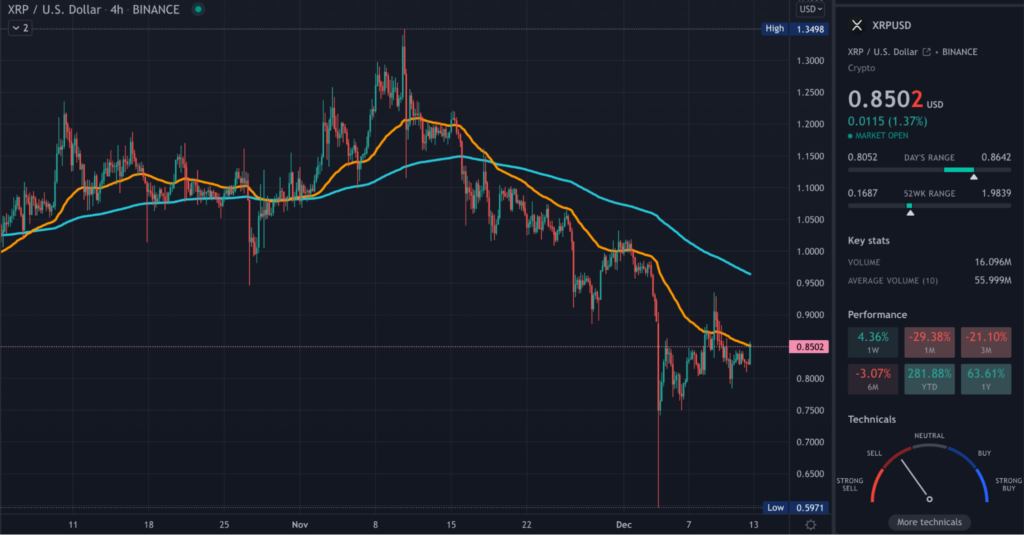 It doesn't look like the best time to buy XRP based on our technical analysis using a 50 and 200-day moving average crossover. With this strategy, traders observe two factors before deciding on an entry.
Firstly, the 50 (orange) must cross higher over the 200 (blue), while the price must be trading above both moving averages. It's evident on the chart that the market doesn't meet either criterion.
Presently, most cryptocurrencies seem to exhibit similar price action, meaning we should expect lower prices in the meanwhile. Fortunately, Ripple price prediction analysis for the near future is hopeful.
Will XRP coin price hit $5 in a year?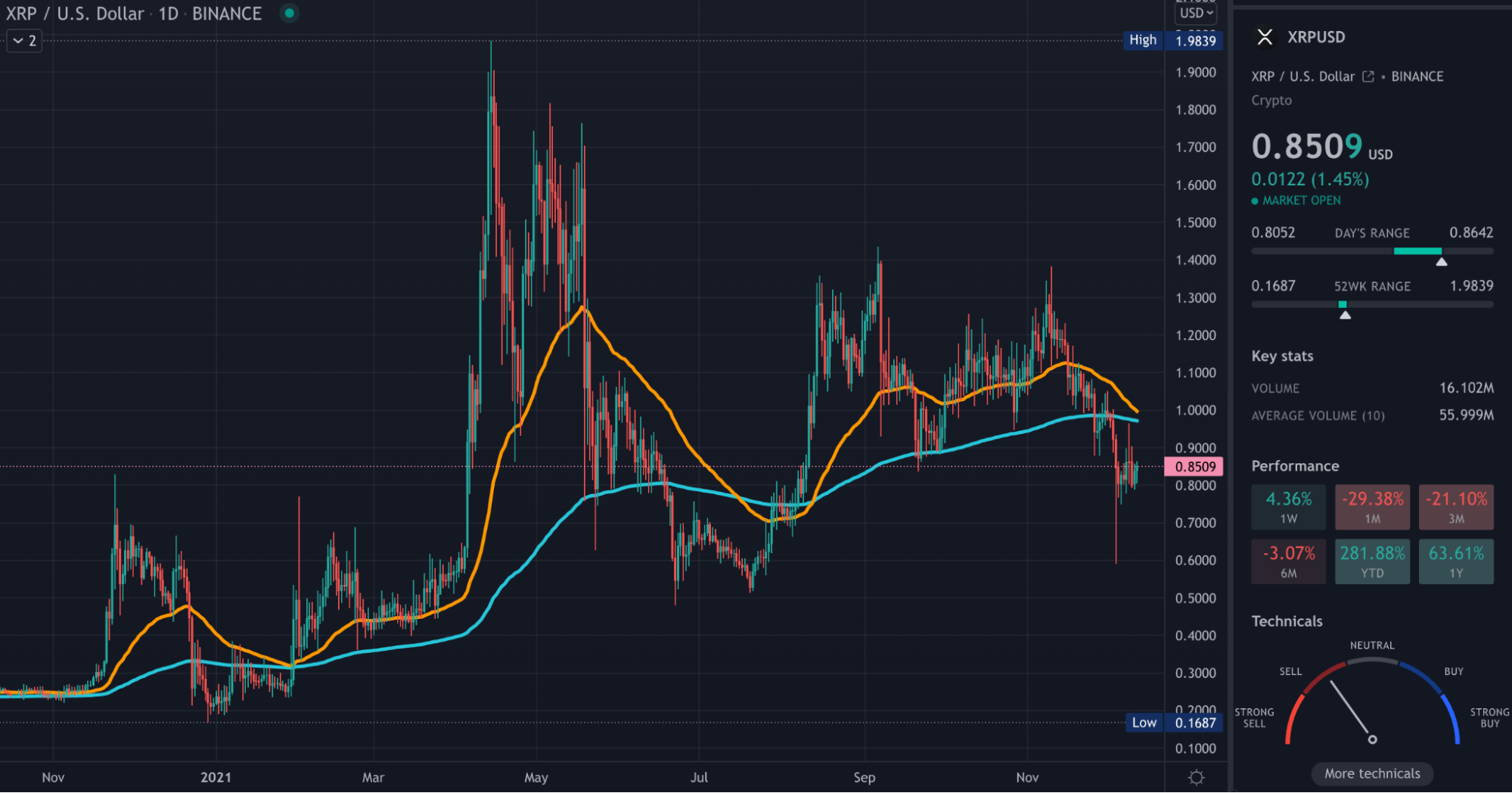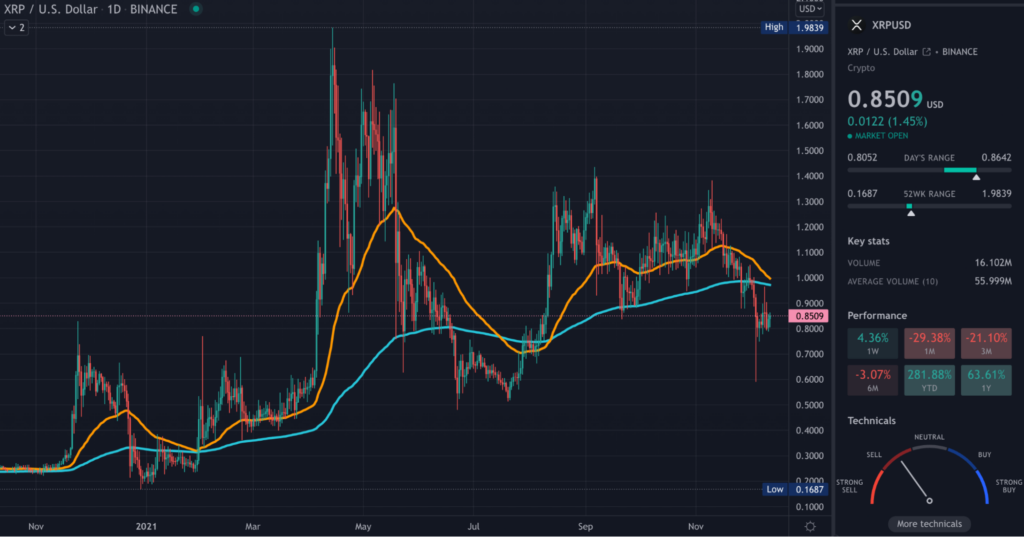 Having almost reached the $2 mark in April 2021 for the first time in over three years, it's fair to assume $5 as the next anticipated target. The coin's all-time high was $3.55, which occurred in January 2018.
Despite having lost much of its value since this point, XRP has retained an annualized return of 281%. The market would need to increase 488% to reach $5, and based on its annualized return, $5 might be a far stretch bar some anomaly in buying volume.
Three forecasting sites also back up this sentiment, with all estimating values not above $2. Wallet Investor is the most optimistic of the lot as it indicates a maximum price of $2.05 within a year.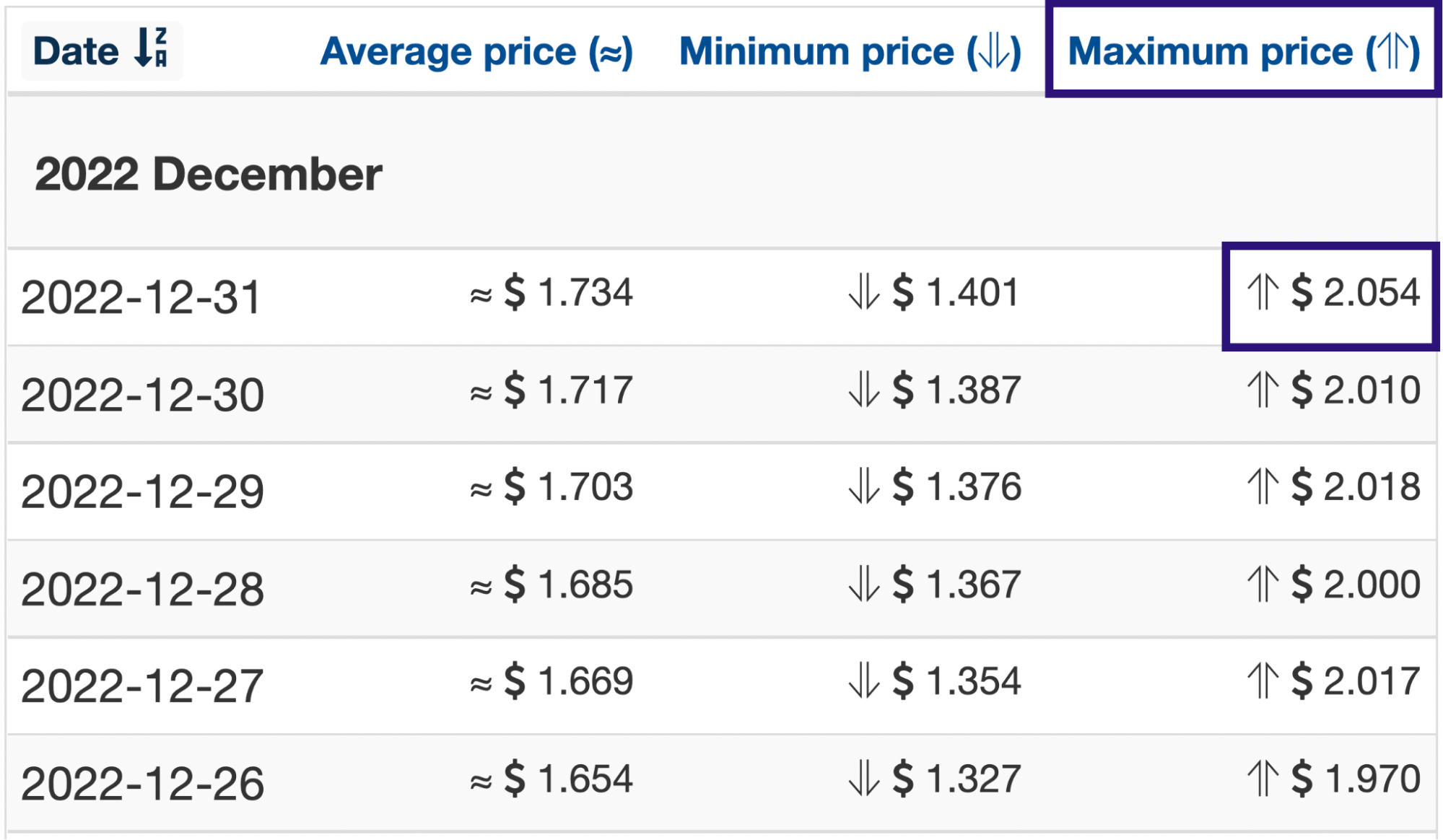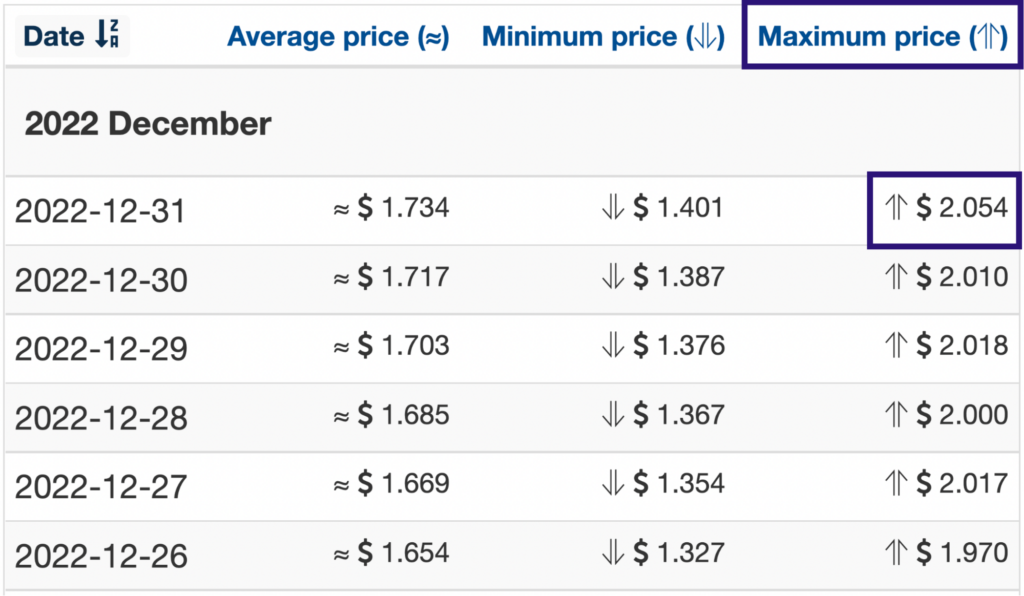 Other prediction sites, Digitalcoin and PricePrediction.net, aren't far off as they approximate peak values of $1.45 and $1.46, respectively. Overall, these forecasts are quite conservative and realistic.
What is XRP's price prediction for 2025?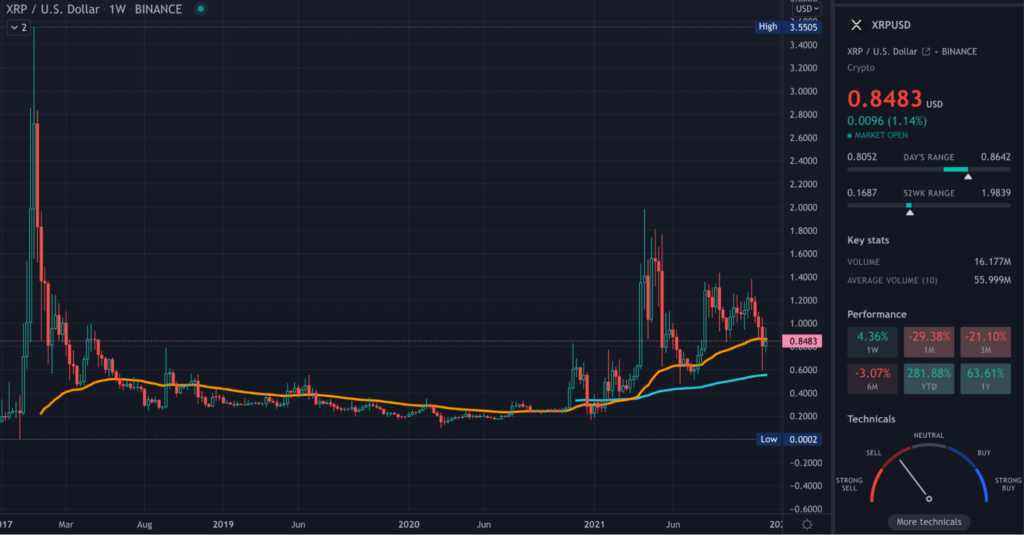 Overall, XRP shows no signs of disappearing from the markets and has very few notable competitors serving the banking industry. However, as with any altcoin, you should bear in mind the best and worst-case scenarios.
Best-case scenario
Wallet Investor indicates a maximum prediction of $3.70 by 2025.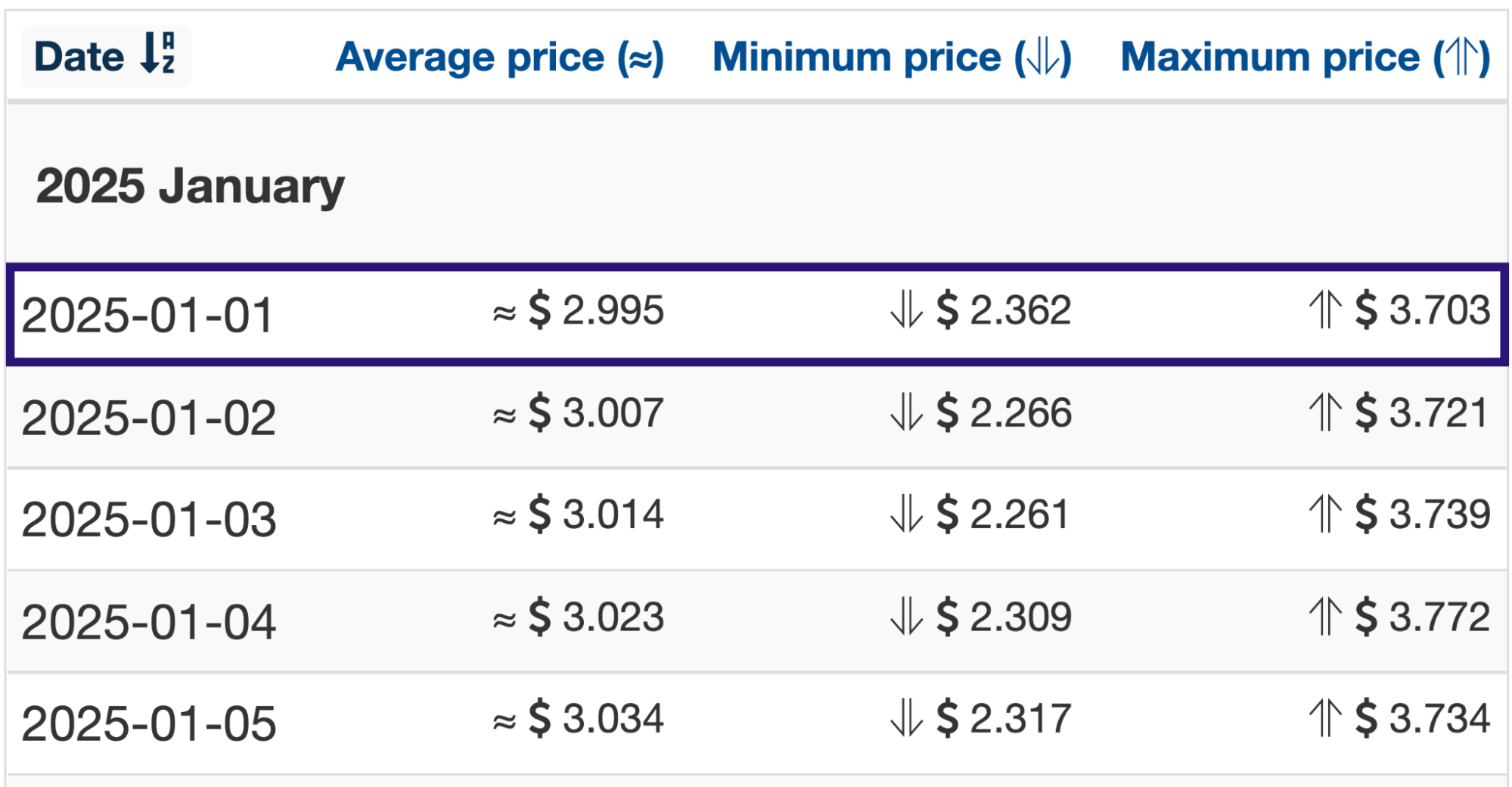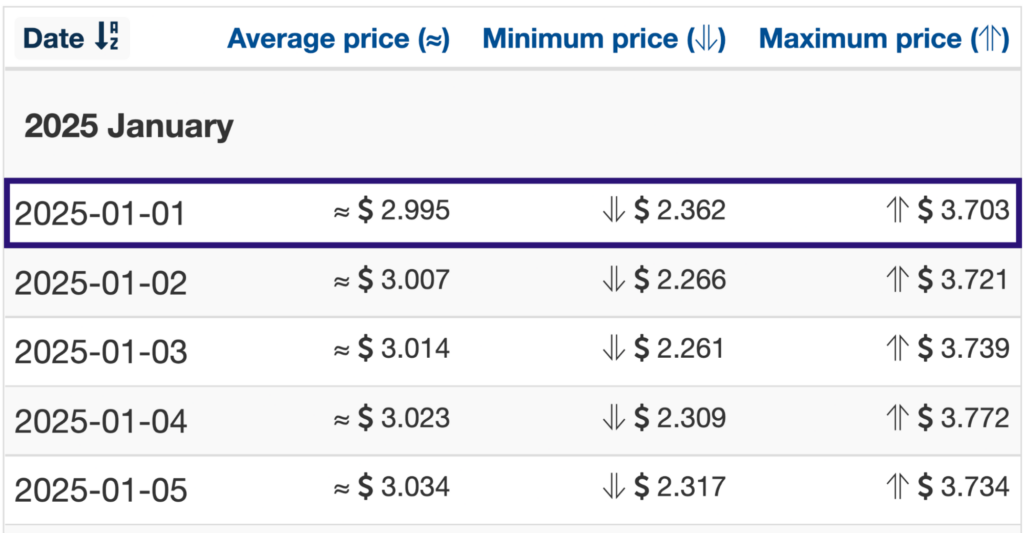 PricePrediction.net's forecast is the most favorable of all three at a peak price of $4.48, while $2.64 is the maximum value from Digitalcoinprice. 3-4X gains over the next three years are certainly reasonable.
Worst-case scenario
While XRP has performed to decent standards, the company behind the coin still has an ongoing lawsuit from the SEC (Securities and Exchange Commission) filed in November 2020.
Moreover, there's now a faster version of SWIFT called SWIFT Go directly competing with the likes of Ripple. These are a few of the factors that will challenge XRP's price. Also, cryptocurrencies are inherently volatile, meaning we can be in an extended bear market at any time.
The best way to buy XRP
Like most cryptocurrencies, you can buy XRP from many exchanges like Binance, KuCoin, Coinbase, Crypto.com, Kraken, and tens of others.