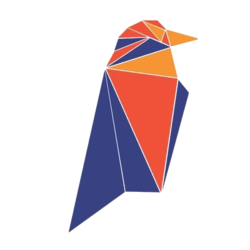 Ravencoin (RVN)
Price
What is Ravencoin (RVN)?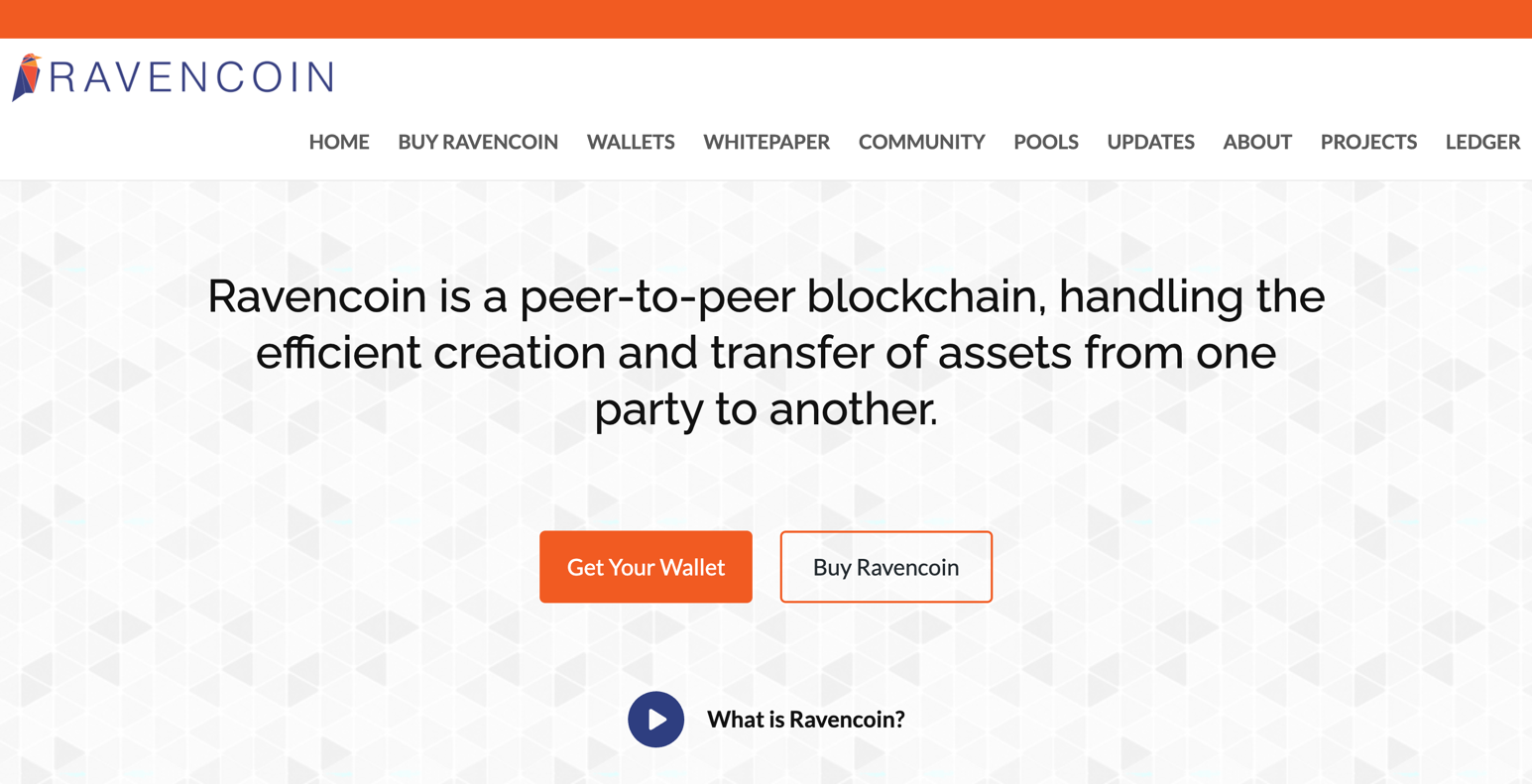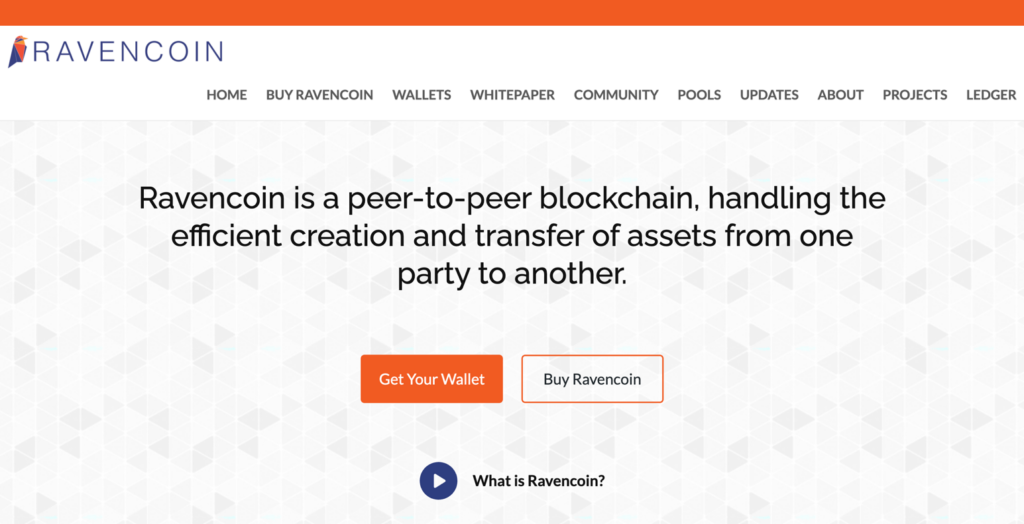 In November 2017, a few days after the official public launch, the team behind Ravencoin explained the core concept of its blockchain in an interesting post on Medium with references to Games of Thrones, "In the fictional world of Westeros, ravens are used as messengers who carry statements of truth. Ravencoin is a use-case specific blockchain designed to carry statements of truth about who owns what assets."
Hence, Ravencoin is a specific mining-based blockchain handling the peer-to-peer transfer of various assets by allowing anyone to issue their own tokens representing real-world things like virtual goods, gold, rewards, shares, NFTs, fiat currencies, etc.
Ravencoin was designed using the same code underlying Bitcoin. Yet, the former improves in some areas compared to its predecessor, like having a faster block creation time, larger coin supply, and a more egalitarian mining algorithm.
Ravencoin was founded by Joel Weight, Tron Black, and Bruce Fenton, who were all seasoned business people in several non-crypto industries before starting this project. RVN is the platform's internal currency with a fixed supply of 21 billion and a present value of 12 cents.
CoinMarketCap currently ranks RVN #92 among the most-traded cryptocurrencies. Let's dive into some Ravencoin price prediction considerations and how unique the project is.
Is Ravencoin a good investment?
The ultimate mission of Ravencoin is permitting a global network of developers, traders, and miners to create and trade their own digital assets. This is an admirable goal but quite unusual for a proof-of-work blockchain which often focuses on only being a payment service.
Nonetheless, Ravencoin's design offers better features than other projects like Bitcoin, which have become somewhat centralized. For instance, Ravencoin's block creation time is about 60 seconds, a far cry from Bitcoin's 10 minutes. Therefore, the former is a much faster blockchain and is more efficient.
While specialized hardware is allowed for mining RVN, competition is less stiff among miners, making Ravecoin more decentralized. Something else worth mentioning is the intentionally-designed finite supply of 21 billion, of which there are 48% or about 10.13 billion RVN is presently in circulation.
Scarcity is an attractive quality when observing the long-term potential of any cryptocurrency. The idea is as the supply dwindles, it should hopefully increase demand, consequently making the coin more valuable.
Should I buy Ravencoin today: Crypto technical analysis for RVN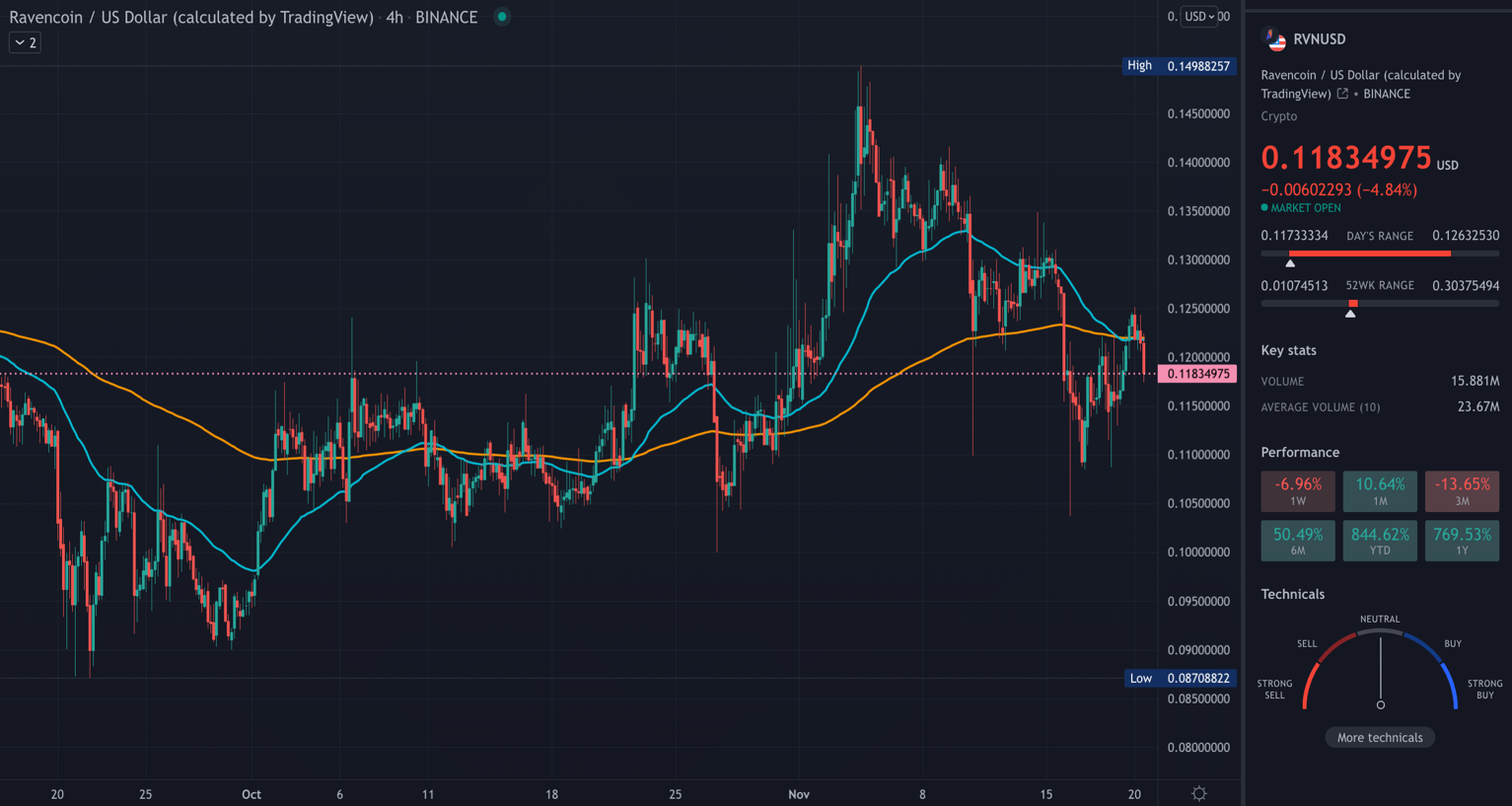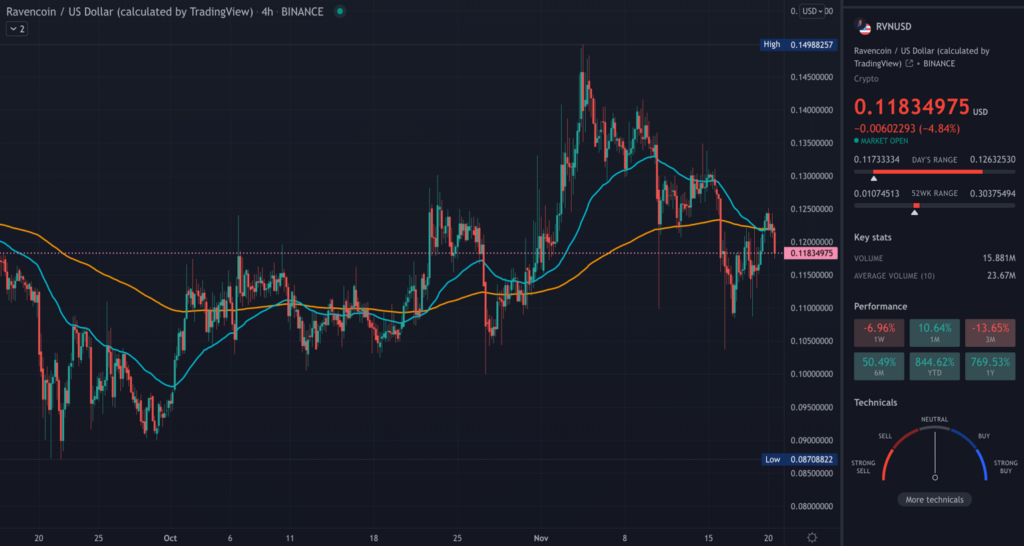 Over the past few months, RVN's price has been in a downtrend. It was last in February that the market reached an all-time high. We'll use a moving average crossover strategy to answer the main question.
The periods to utilize here are the 50 (in blue) and 200 (orange), representing the commonly-used short and long-term trends, respectively. When the 50 crosses above the 200, it suggests a potential new movement. Yet, the price also needs to be trading above both to confirm an entry signal.
On the chart, we can see the market is below both moving averages, indicating it's probably not a good time to buy. However, it's not all doom and gloom since the Ravencoin price forecasts for the future are positive.
Will RVN coin price hit $0.50 in a year?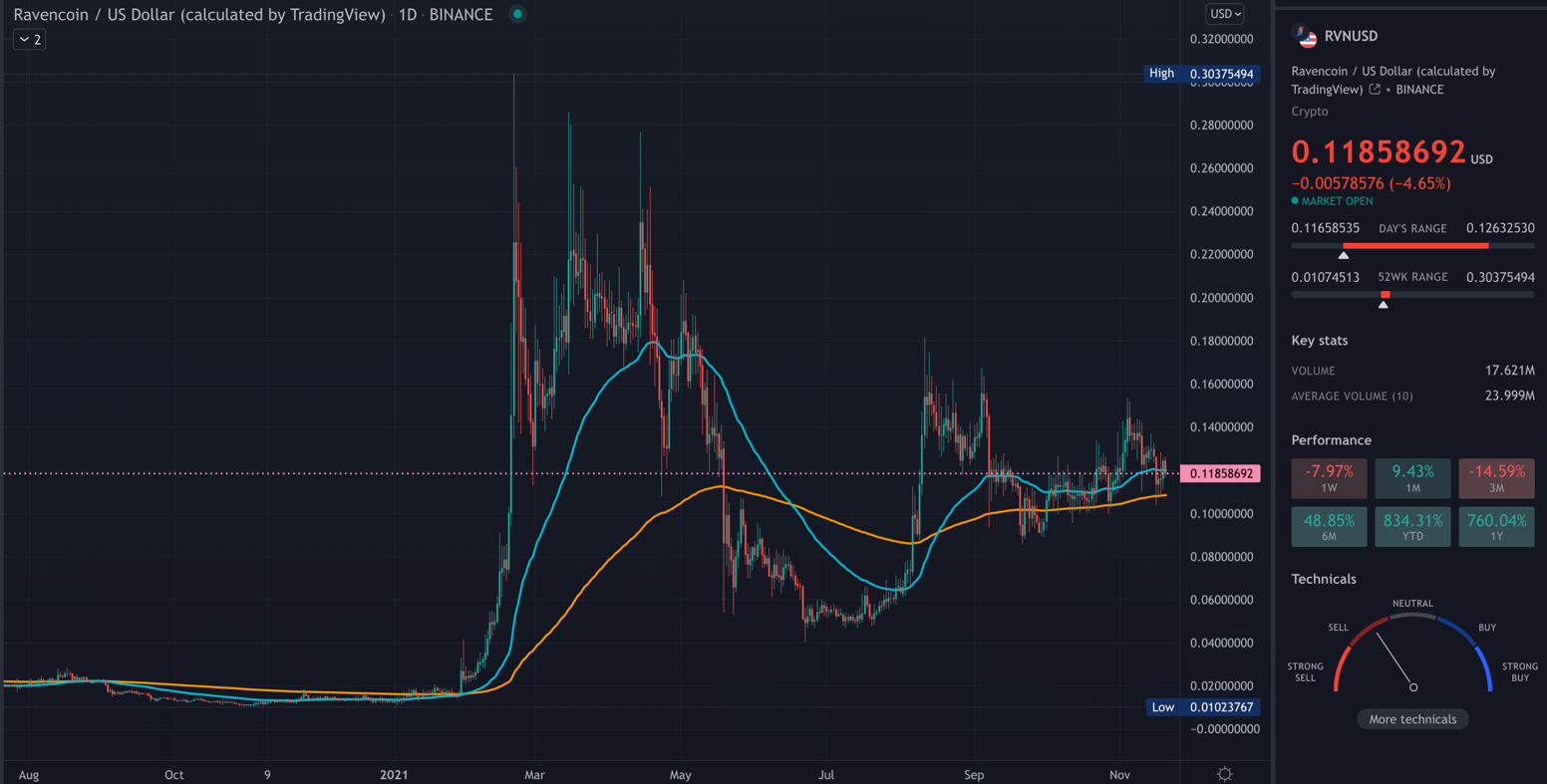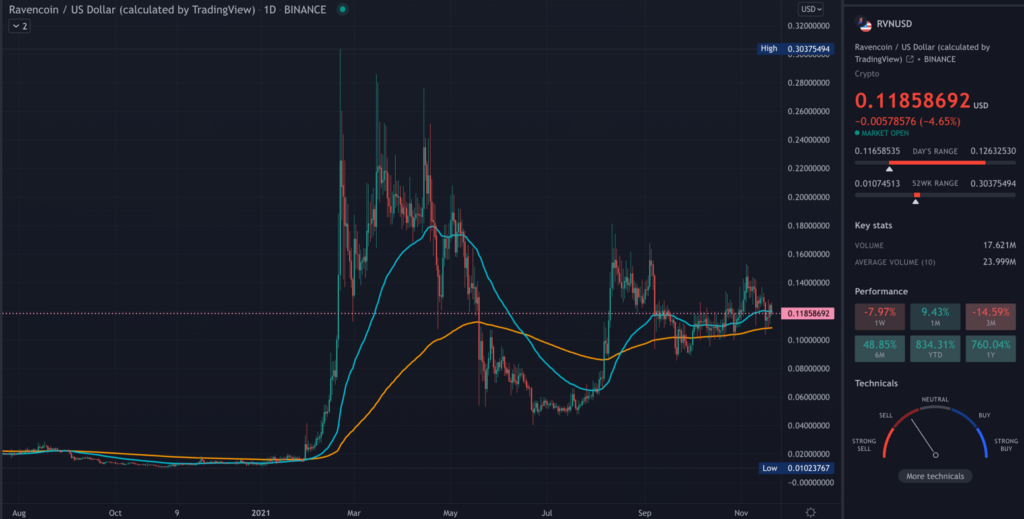 Since Ravencoin's all-time high is 30 cents, the next anticipated target should be $0.50. From the current price of $0.12, this would be a 316% gain.
Based on the coin's yearly performance, this increase is certainly doable, but, of course, it's better to consider an opposite view. Hence, we should consult algorithm-based predictions from a reliable source like Wallet Investor.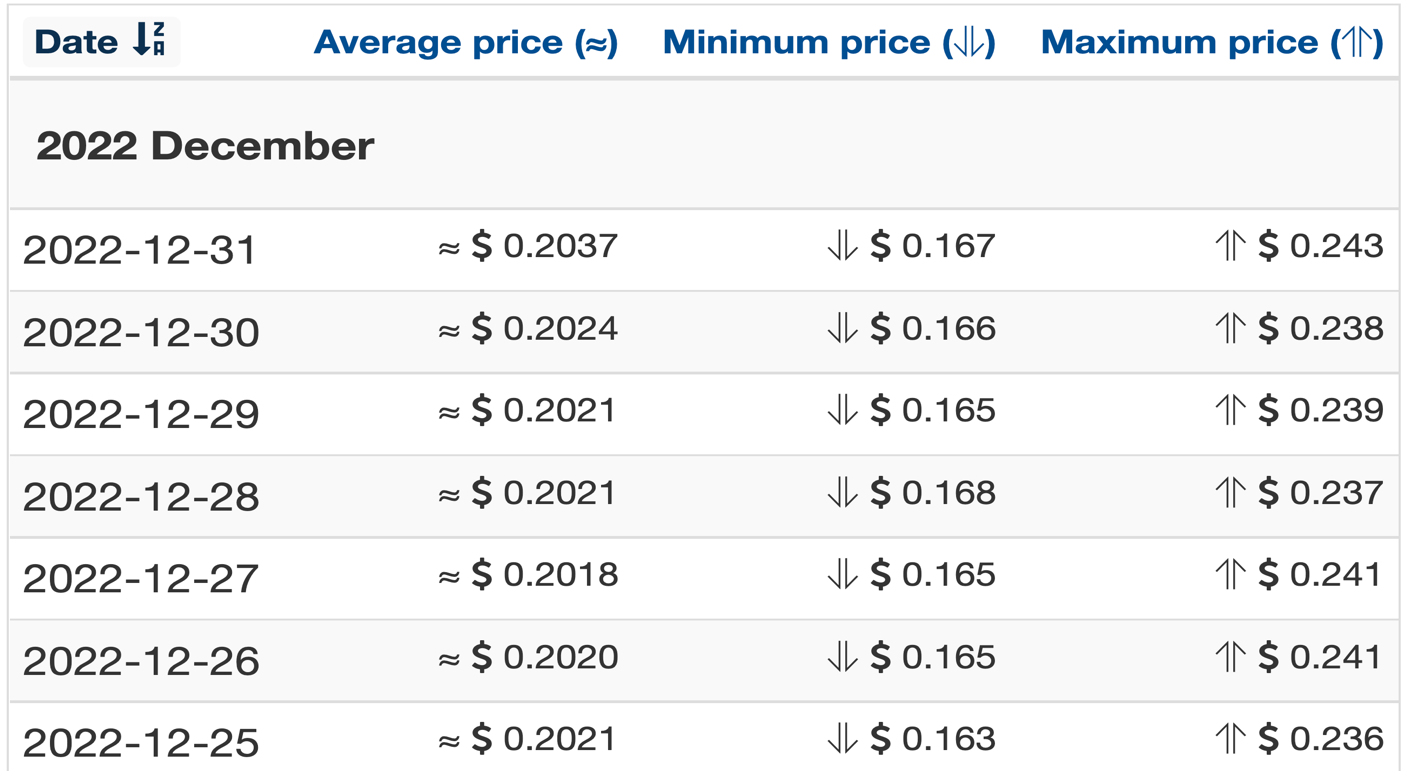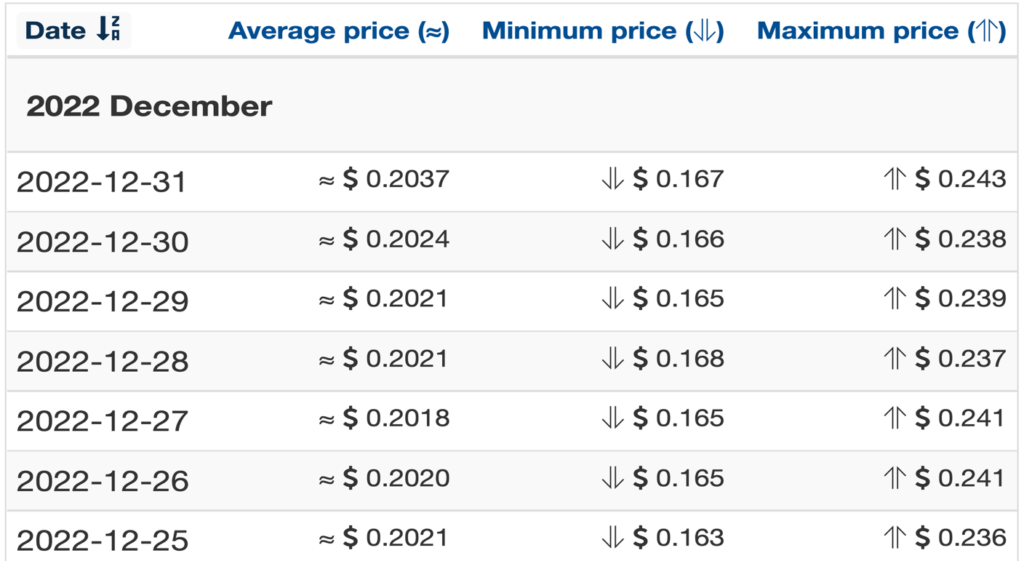 The forecasting site estimates RVN should be worth anywhere from $0.16 to $0.23 within a year. Digitalcoinprice, another prediction resource, suggests an average valuation of 21 cents in the same span. Therefore, it's safe to assume RVN is unlikely to be worth $0.50 in a year's time.
What is Ravencoin's price prediction for 2025?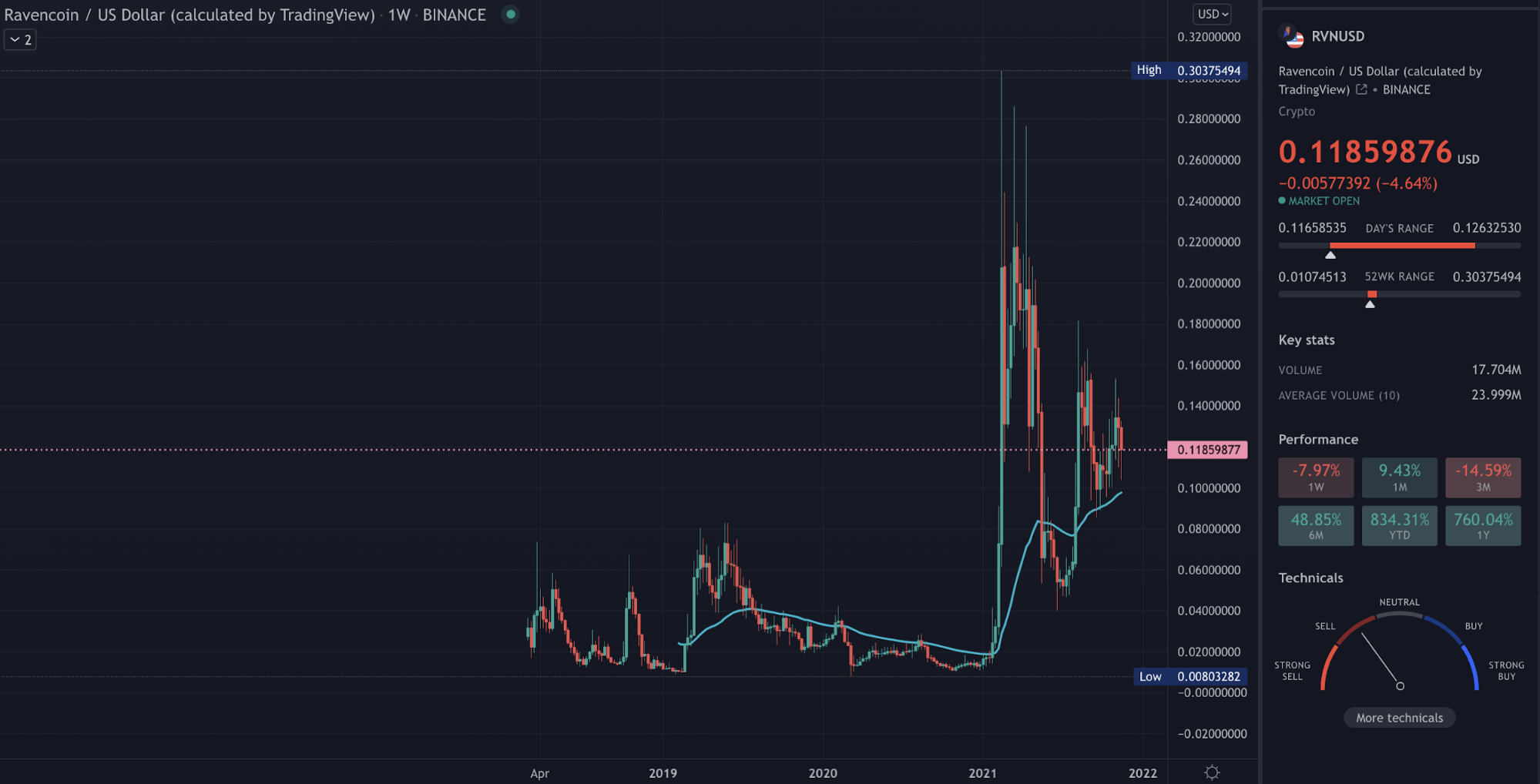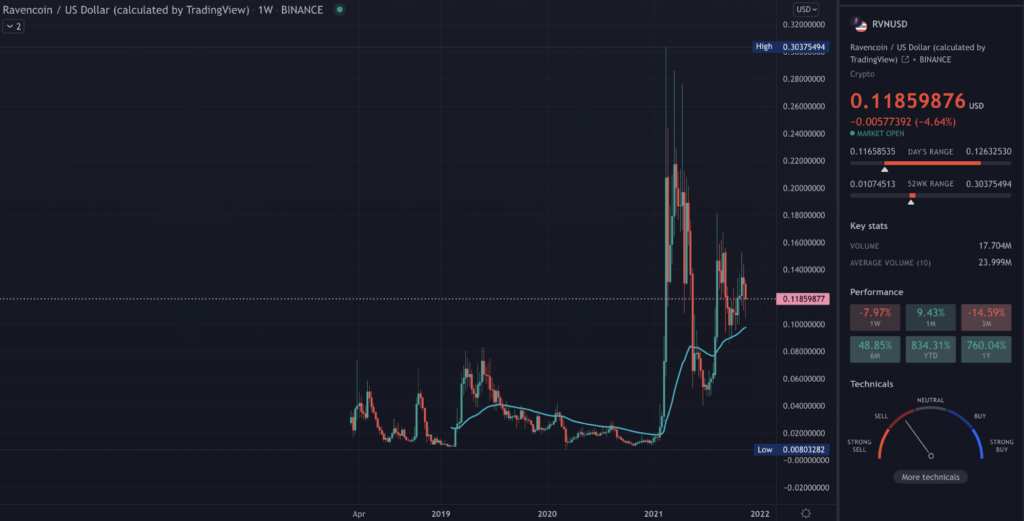 Let's consider the best and worst-case scenarios in long-term predictions for Ravencoin.
Best-case scenario
By the start of the year 2025, Wallet Investor suggests RVN should be valued at $0.29 to $0.41.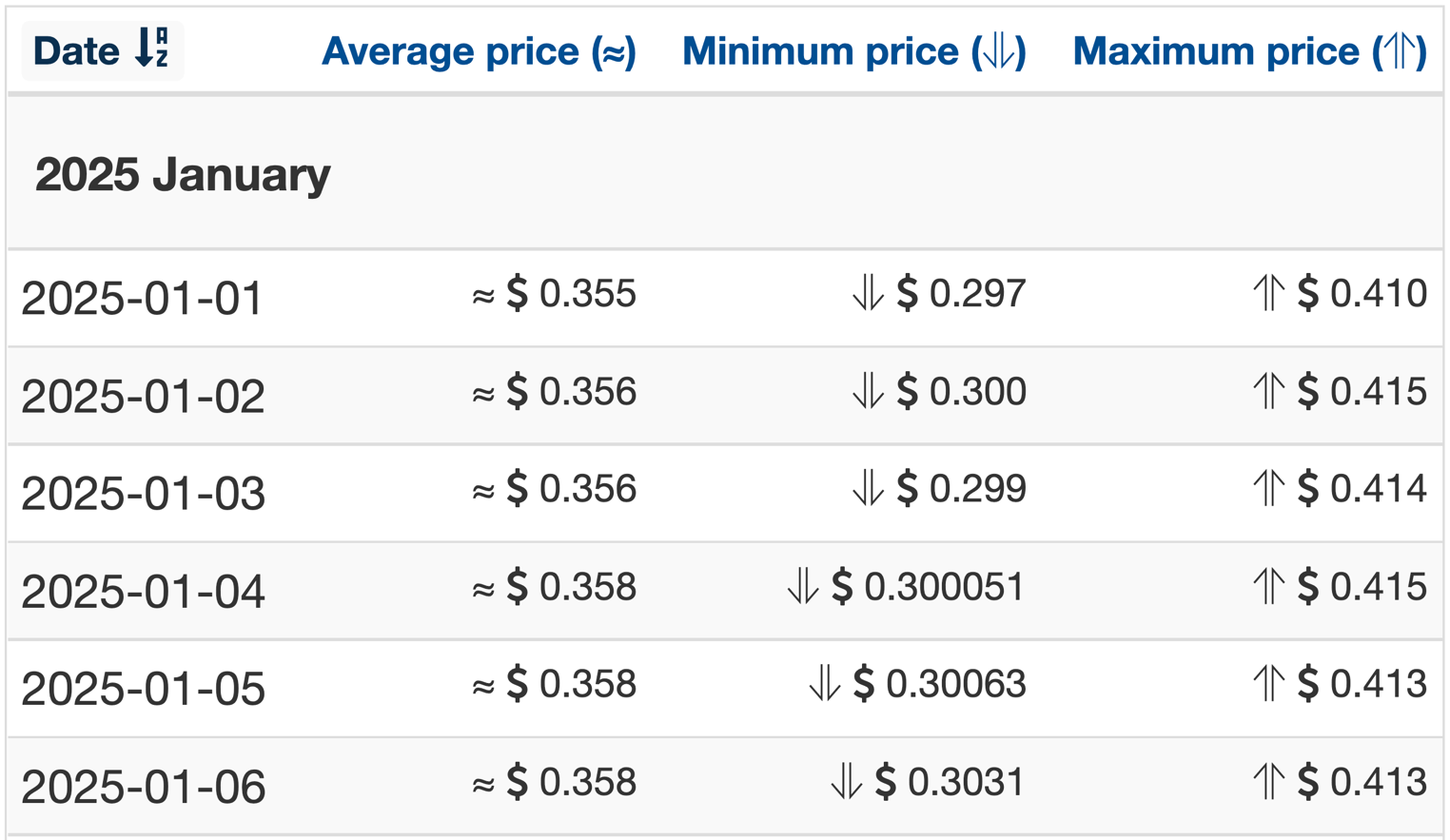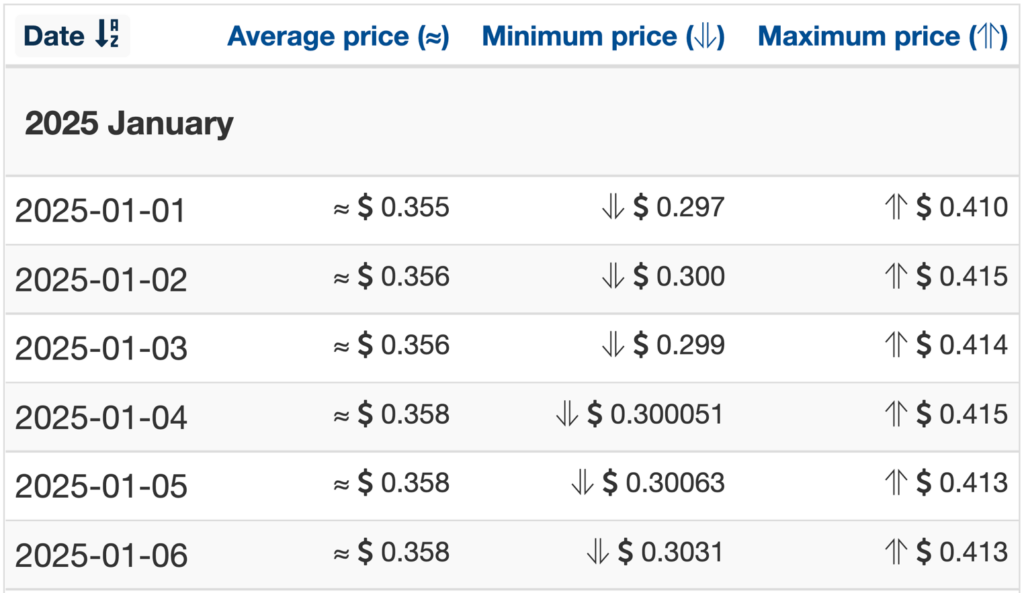 Digitalcoinprice isn't too far off, indicating an average price of $0.36. These predictions are somewhat conservative, and investors would understandably hope for better performance.
Worst-case scenario
It's also crucial to consider the worst-case factors which might devalue the price, such as competition from other cryptocurrencies.
We should also regard the overall state of the entire crypto market as cryptocurrencies generally move in the same direction. There's a consensus estimate this instrument will grow over the years, but there are no guarantees if adoption will continue.
Therefore, it's worth noting these are only forecasts, and investors should never invest blindly or with non-disposable money.
The best way to buy RVN
Like most cryptocurrencies, you can buy RVN from several reputable exchanges such as Binance, Gate.io, Huobi, Bittrex, OKEx, etc.