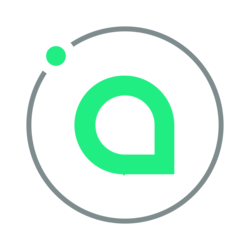 Siacoin (SC)
Price
Disclaimer: The information provided here does not constitute any form of financial advice. Readers are fully responsible for conducting their due diligence before making any investment decisions.
What is Siacoin (SIA)?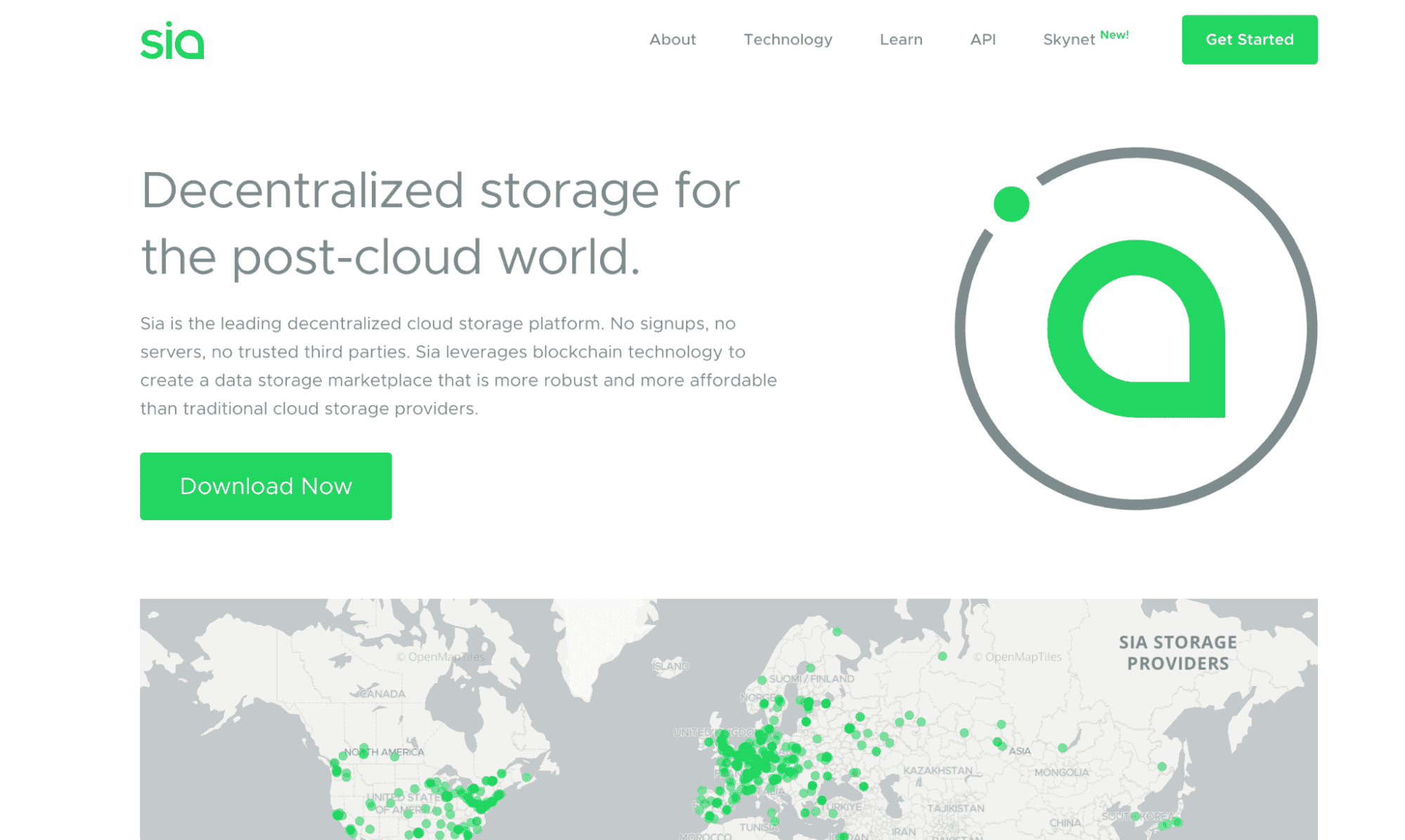 Siacoin (SC) is the native utility token for Sia (interestingly named after the Egyptian god of perception), a blockchain-based, open-source cloud storage network launched in June 2015. It was created by Nebulous Labs, an American company founded by Luke Champine and David Vorick.
Sia is one of the most popular crypto file storage platforms competing with the likes of Filecoin and Arweave. It provides a trustless peer-to-peer marketplace for cloud storage available on several operating systems like Windows, Mac, and Linux.
The aim is for 'storage miners' to lease their unused hard drive space using SC as the monetary reward. In return, renters can store their personal files with the benefits of data privacy, decentralization, and more affordable costs than traditional providers like Amazon, Google, and Microsoft.
Another critical feature of Sia is the concept of 'file contracts,' similar to smart contracts. These contain predetermined rules for each file stored in the network and allow real-time communication between hosts and tenants.
Moreover, Sia uses mining or proof-of-work to mint new SC coins with an uncapped supply. According to CoinMarketCap, SC is the 121st most traded coin overall and fifth-most traded in the file storage sector.
Let's see whether this project is a good investment and Siacoin price predictions for the next few years.
Is Siacoin a good investment?
Overall, we believe Siacoin is a good investment as it ticks a number of boxes. For starters, SC is one of the oldest recognized cryptocurrencies in the markets presently.
This quality brings about a much-needed level of trust and familiarity, which is quite refreshing considering the number of so-called 'useless coins' cropping up. Secondly, SC is a low-capped coin with a market cap of about $273 million presently.
Although tokens in this category are somewhat at higher risk, they can grow more exponentially than established cryptocurrencies like Bitcoin and Ethereum. It's also low-priced (at $0.005 or half a cent presently), making it relatively affordable to own a decent chunk of SC.
However, the most attractive aspect of Sia is its niche use case. Projects with a specific utility serving an untapped market tend to do well over time. Sia offers many benefits you won't find with centralized storage providers.
Firstly, decentralization means no central authority exists. This comes with the much-needed data protection where only the renters can decrypt their files using private keys. Decentralization also provides high redundancy.
Since files are segmented across global nodes rather than stored on a central server, it eliminates a single point of failure. Lastly, Sia is inexpensive. According to Sia's website, on average, you'll pay $1-$2 monthly for storing 1TB of data, compared to the $23 charged on Amazon S3.
Should I buy SC today: Crypto technical analysis for SC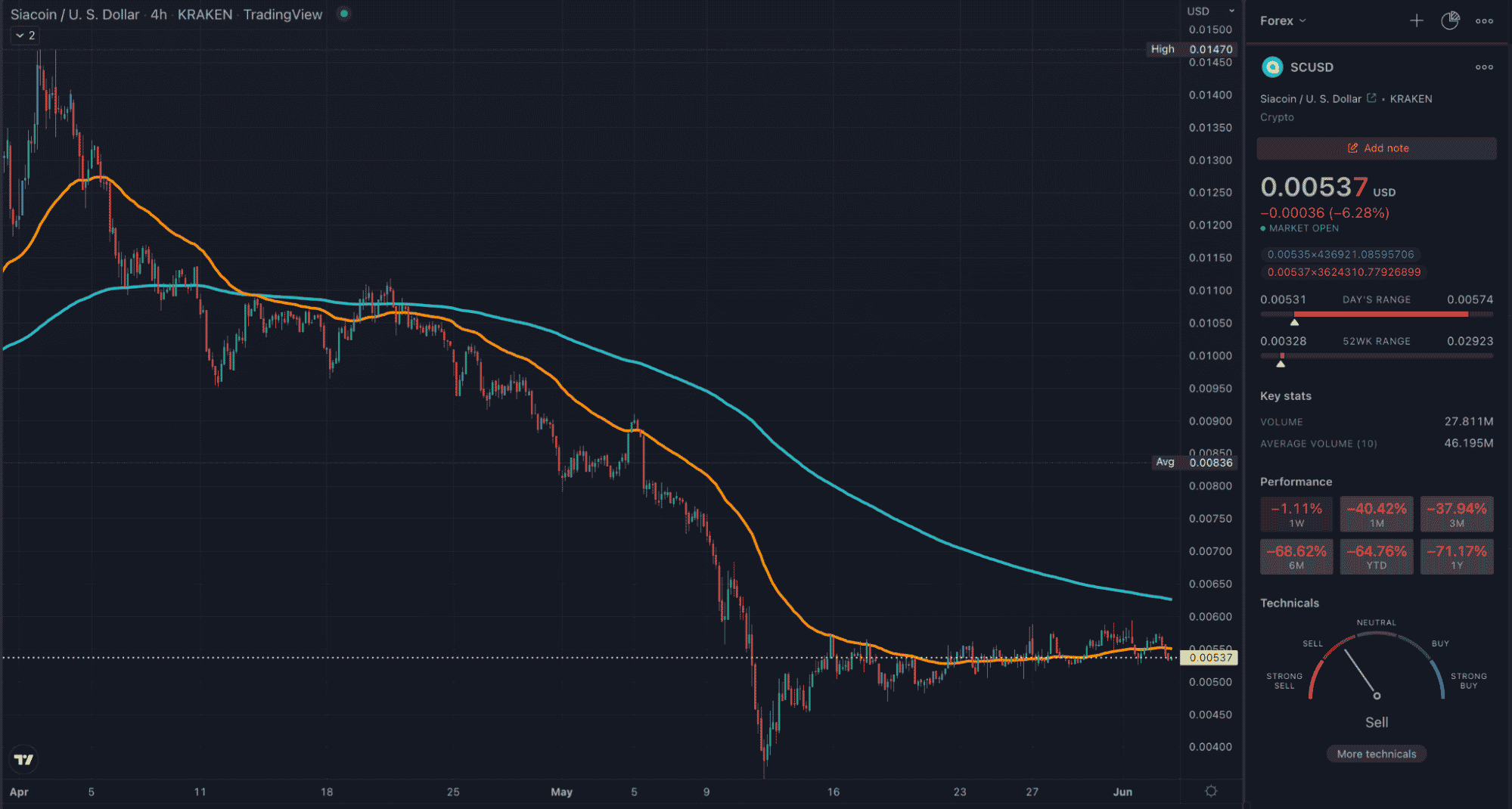 SC's price is currently in a strong downtrend, meaning it's not the best time to buy today. However, this bearish behavior is consistent across many altcoins since the overall crypto market has been tanking.
Our technical analysis includes the 50-day (orange) and 200-day (blue) moving averages. We can see the price is below the two indicators, while the 50 is below the 200.
Will the SC coin price hit $0.10 in a year?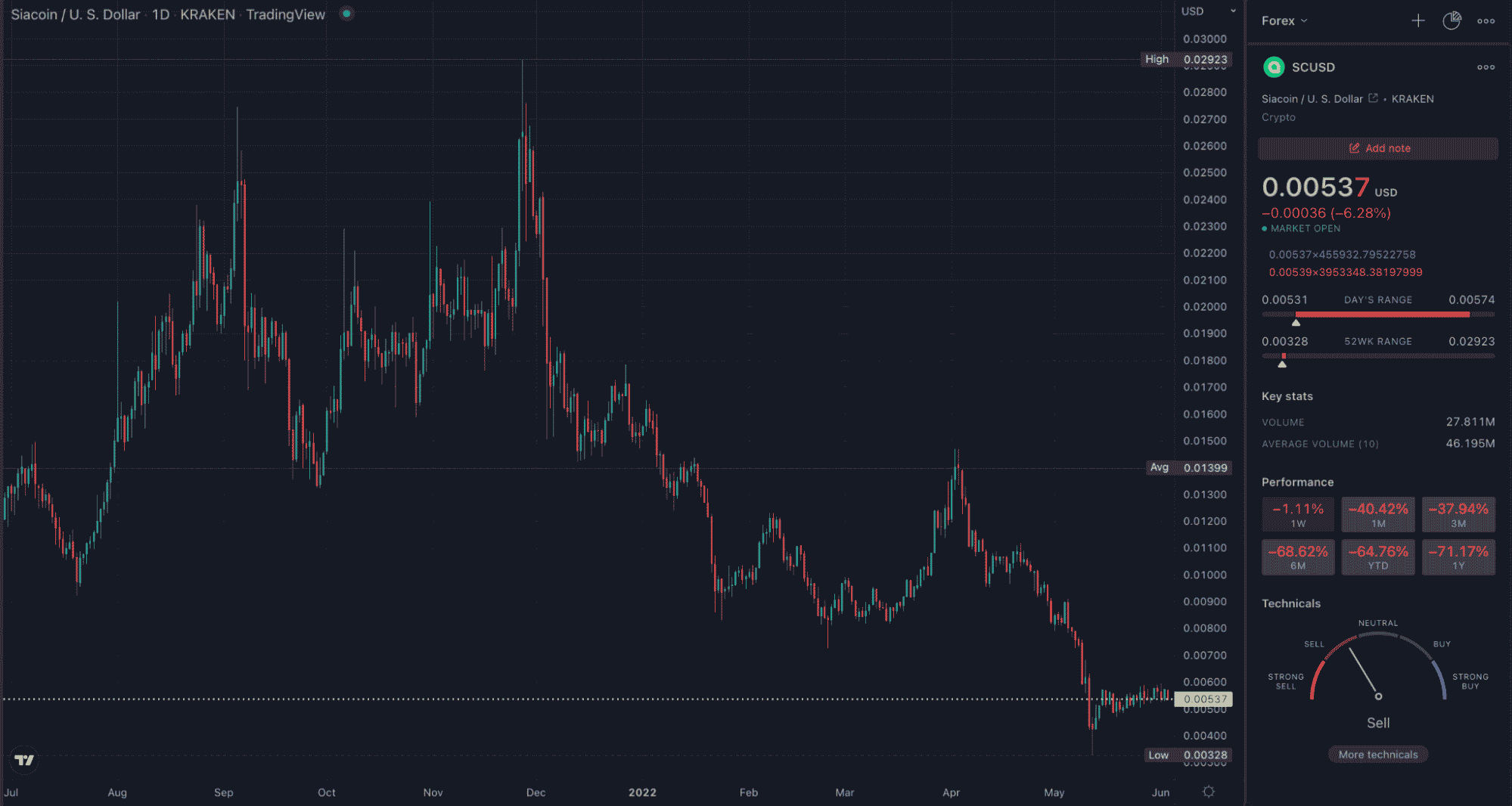 It would take a roughly 20X or 1900% increase for SC to reach 10 cents which, in a year, is improbable given the current climate in cryptocurrencies generally. Moreover, several forecasting sites like Gov.Capital, PricePrediction.net, and Tech News Leader back up this sentiment.
The average forecast we derived was $0.01 (or roughly one cent), almost double the current price. Wallet Investor offered the most realistic maximum value of around $0.020.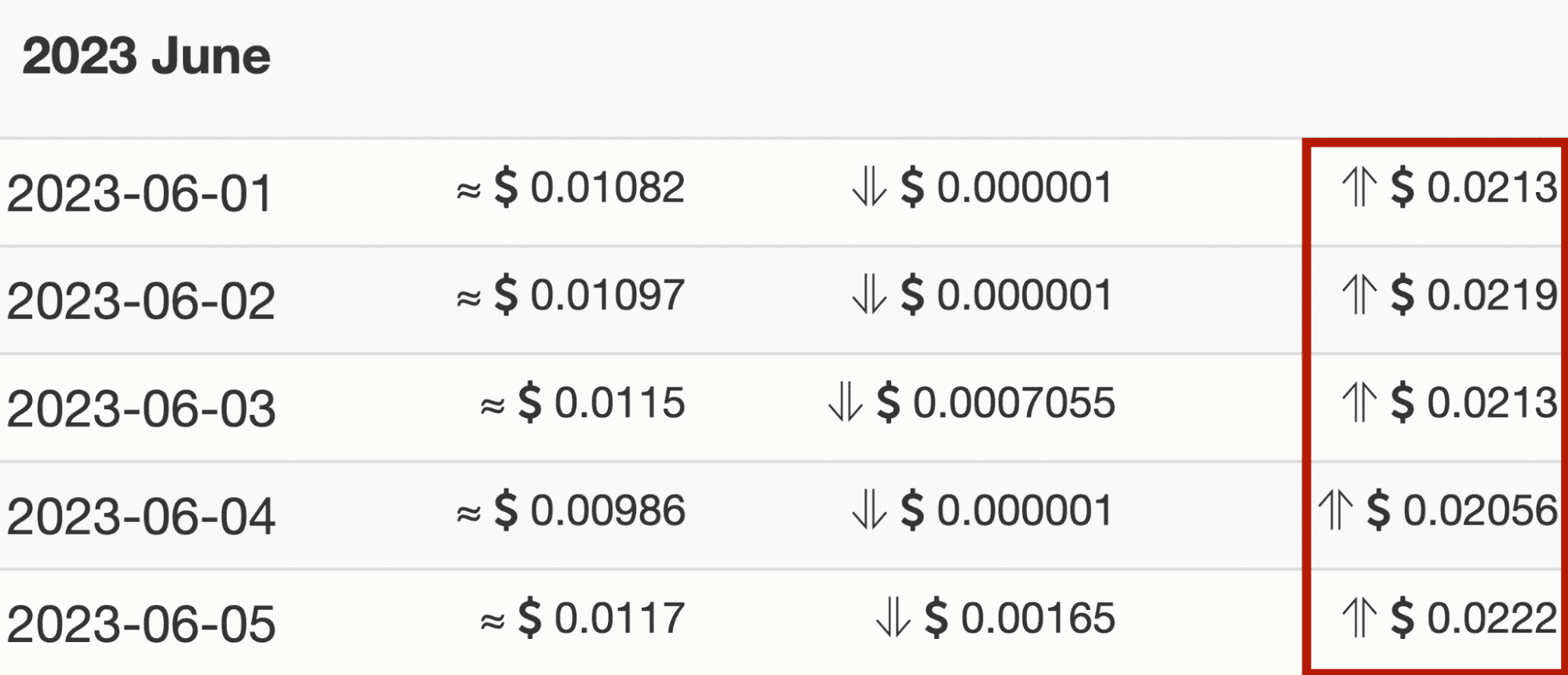 What is SC's price prediction for 2025?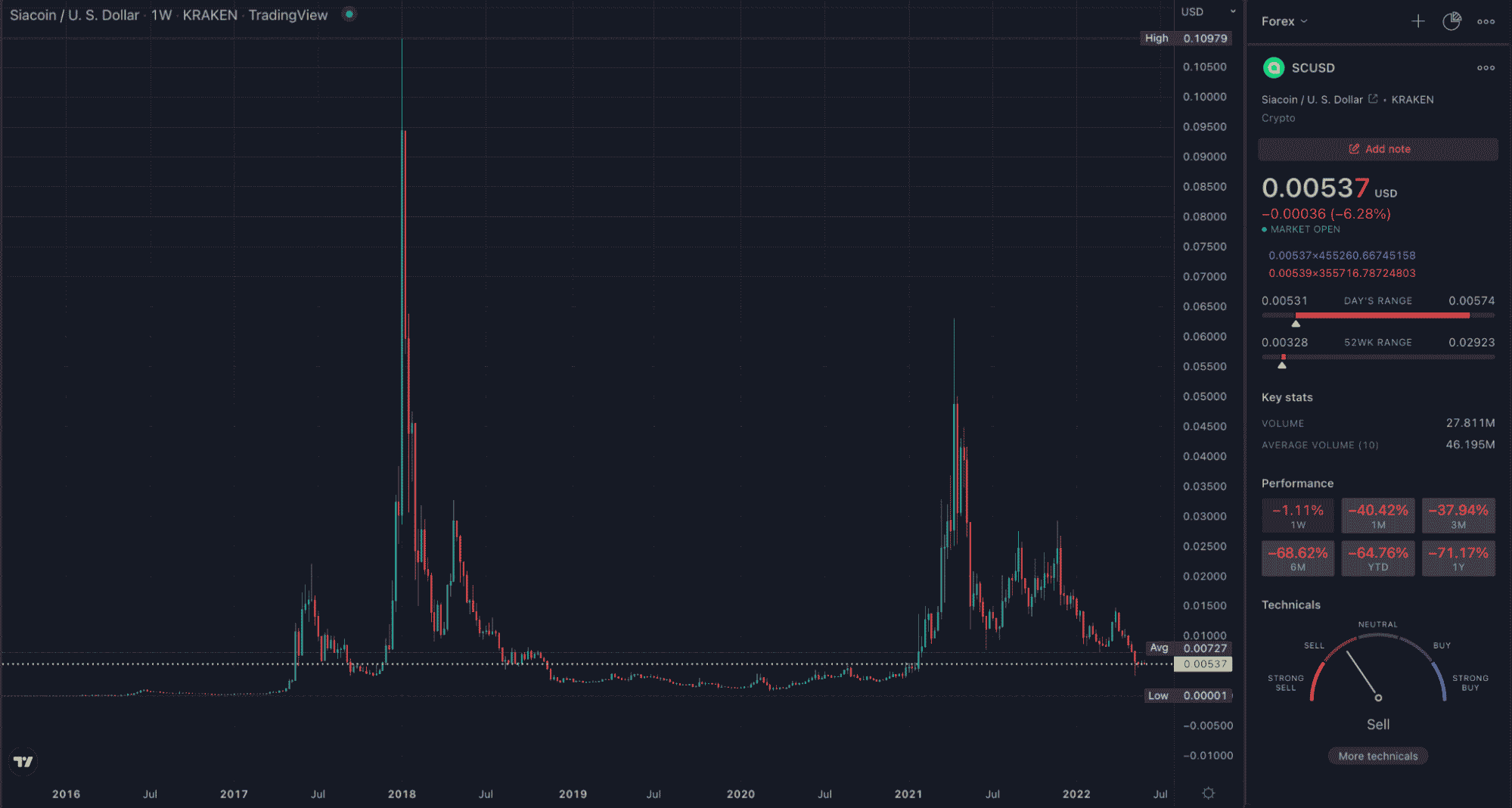 Let's consider the best and worst-case scenarios for Siacoin in 2025.
Best-case scenario
Understandably, if the network experiences more utilization, this should increase the price of SC to a noticeable value. Despite this, many forecasting sites remain pretty conservative. The average estimate we derived this time was $0.024, with Wallet Investor predicting between $0.012 and $0.035 for SC by 2025.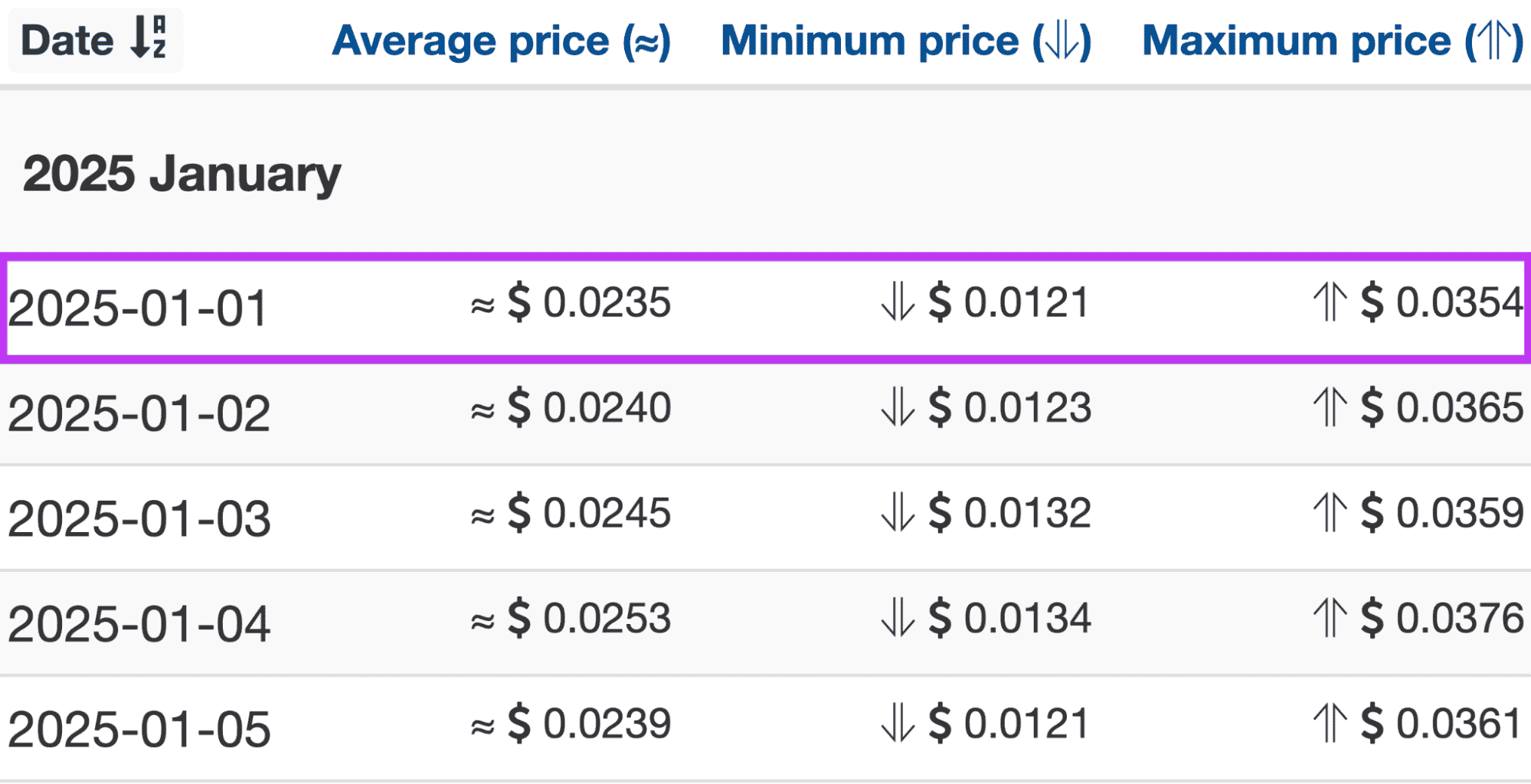 However, SC can easily perform better than these figures if the overall crypto market picks up.
Worst-case scenario
One possibility is an existing or new competitor popping up with better features than Sia. Moreover, if the bear market continues, this can also negatively affect Siacoin's price in 2025.
The best way to buy SC
On CoinMarketCap, you can find a comprehensive list of the top exchanges to buy this token, including Kraken, Huobi, Binance, OKX, Crypto.com, Poloniex, etc.