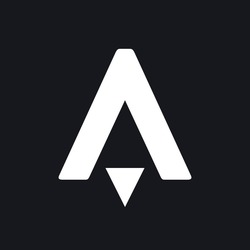 Star Atlas DAO (POLIS)
Price
What is Polis (POLIS)?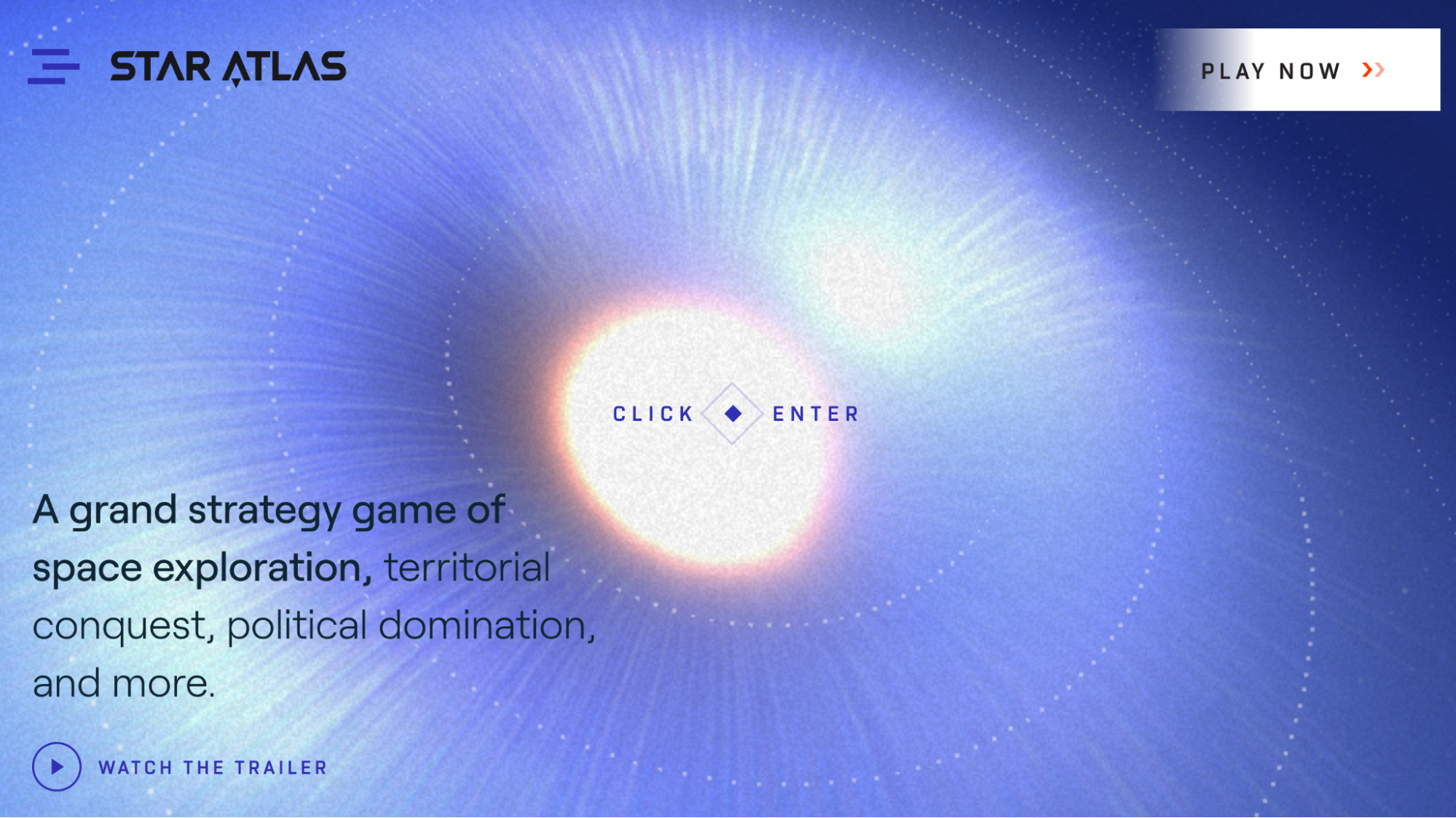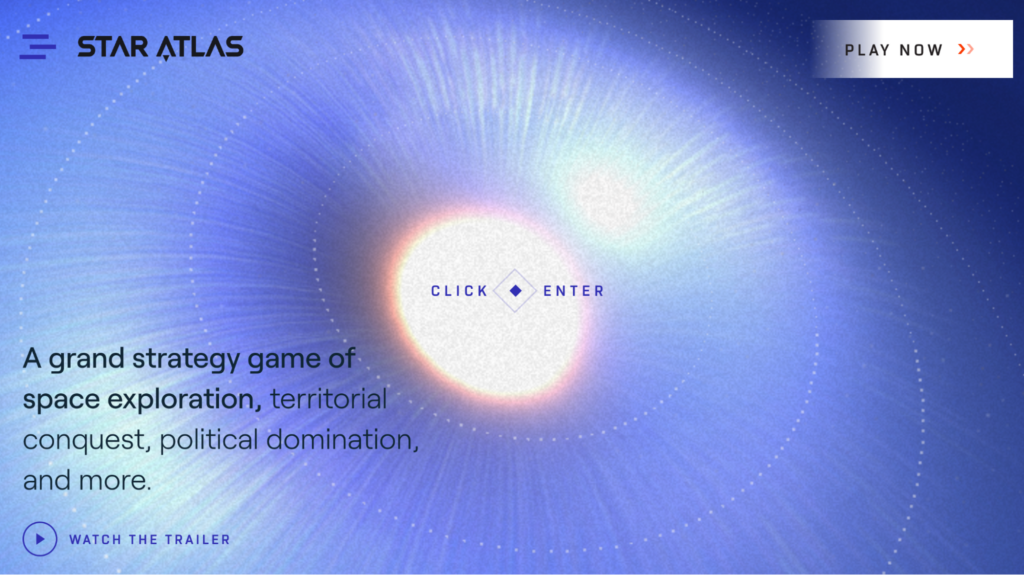 POLIS is the governance token for the blockchain-based video game Star Atlas. Star Atlas uses two tokens, ATLAS for utility and POLIS for governance, both of which are secured by Solana.
A governance token offers users voting power within a blockchain network. Users can influence the future of a particular protocol through many decisions like new feature proposals and other functions.
POLIS forms part of the Star Atlas DAO (decentralized autonomous organization). Star Atlas is a spaced-theme massive multiplayer online game set in 2620. Thanks to Solana's blockchain technology, players can tokenize various items from this metaverse into tradable NFTs (non-fungible tokens).
Star Atlas uses highly cinematic graphics in a world filled with humans, androids, and alien races. The game combines various gaming genres like grand strategy, role-playing, flight simulation, and exploration.
Star Atlas is the 29th most traded metaverse gaming project, with POLIS being ranked # overall, according to CoinMarketCap. Michael Wagner (CEO), Pablo Quiroga (COO), and Deb Luca (head of operations) launched Star Atlas in January 2021.
From late August to September 2021, a token sale for POLIS was held across FTX, Raydium, and Apollo-X at $0.138 per token. Only 21.6 million POLIS were sold during this period, a fraction of the 360 million max supply.
The value of POLIS is $0.127267. Let's look into whether POLIS could turn out a worthwhile investment and price prediction analysis for this token.
Is Polis a good investment?
An investment in POLIS is a belief in the potential of the metaverse, decentralized finance (DeFi), and NFTs. Star Atlas incorporates all of these activities, reinforcing the transformation gaming has taken over the last few years.
Gone are the days where gaming was only something people did for fun. While the recreational element still exists, video games are now serious business. Millions of gamers globally are making a respectable living and conducting massive business from gaming.
Therefore, the economic possibilities for projects like Star Atlas can also grow over time. Another appealing factor with POLIS is its deflationary supply. Investors particularly like coins with a hard cap.
The perception relates to scarcity because of the consensus that the less of something there is, the more valuable it can become.
Should I buy POLIS today: Crypto technical analysis for POLIS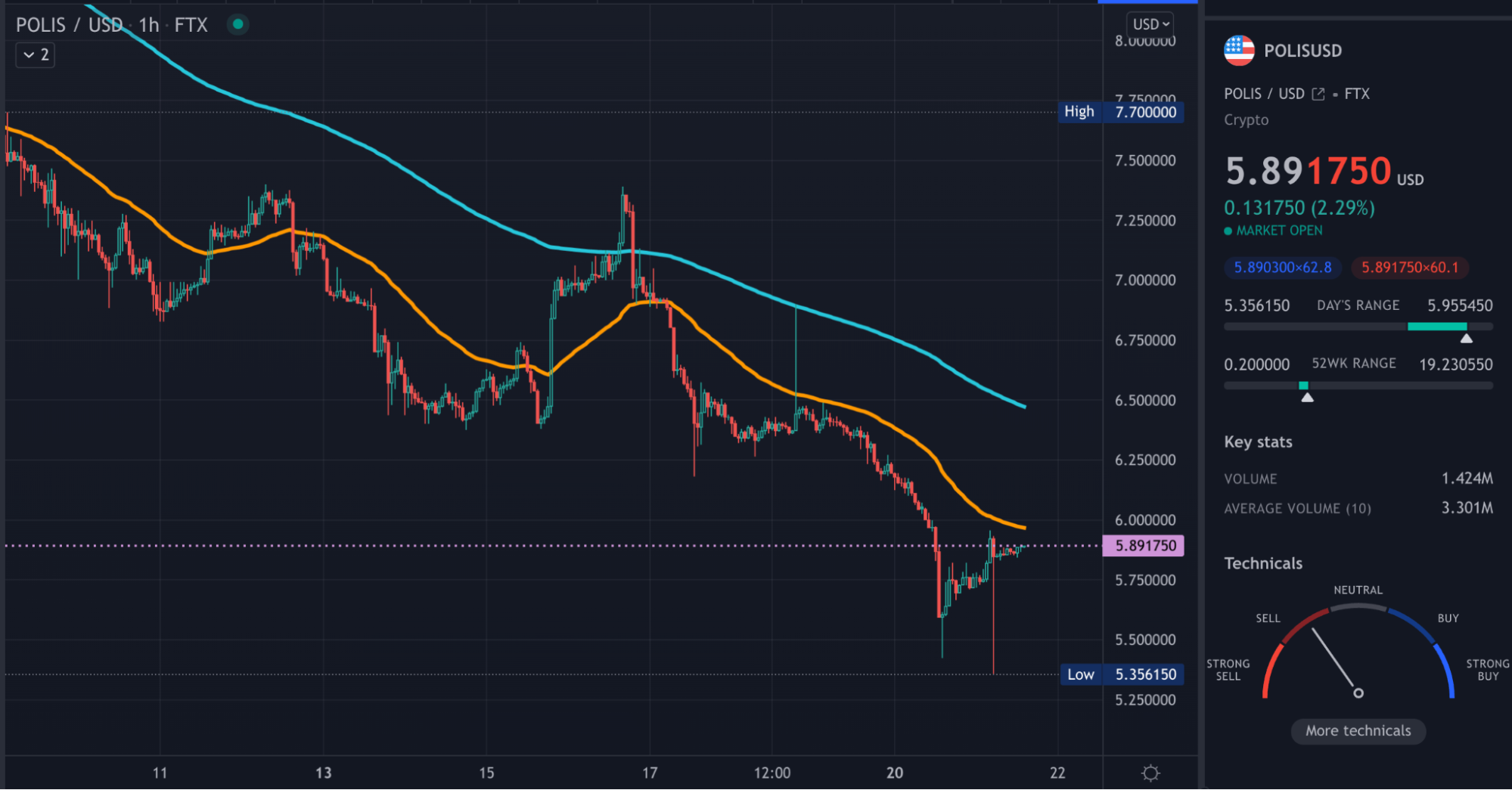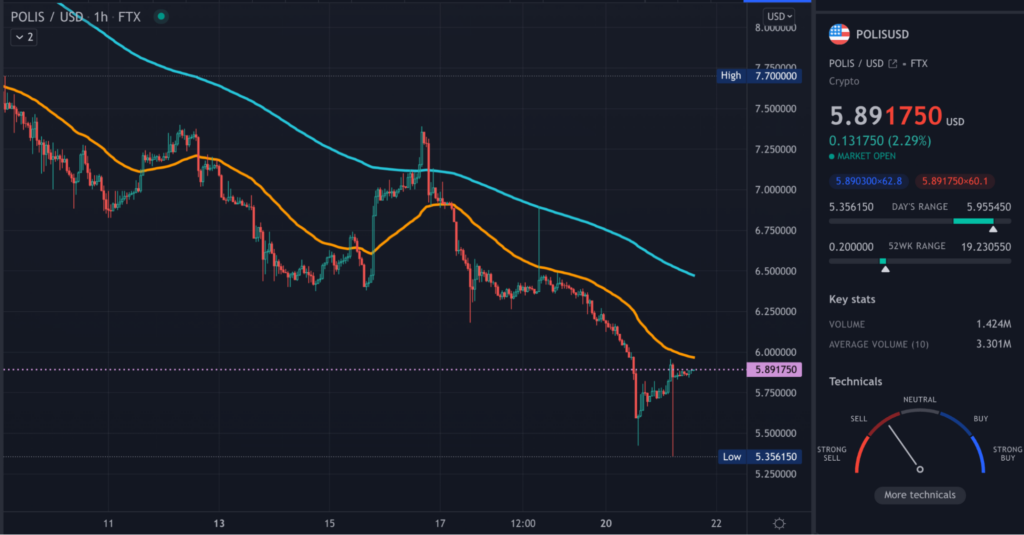 Presently, the crypto market is temporarily bearish, meaning it's not the best time to buy POLIS. We'll apply a simple 50-day and 200-day moving average crossover system to confirm this bias. Using this strategy, traders identify two factors before entering.
Firstly, the 50 (orange) should cross above the 200 (blue), and then the price must be trading upwards of both. As is observable on the chart, POLIS doesn't meet either requirement, and the slope of the moving averages is pointing downwards.
Will POLIS coin price hit $50 in a year?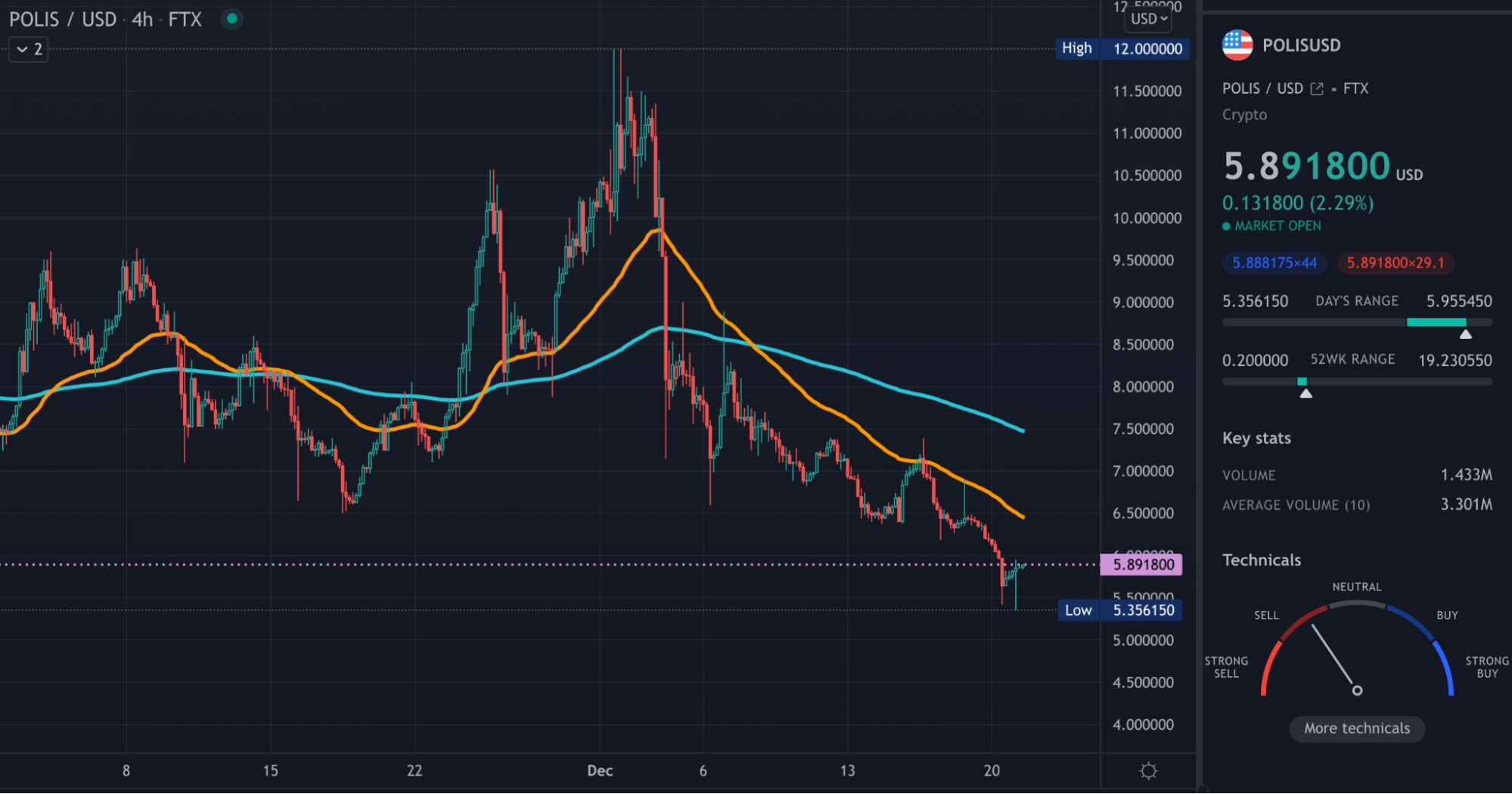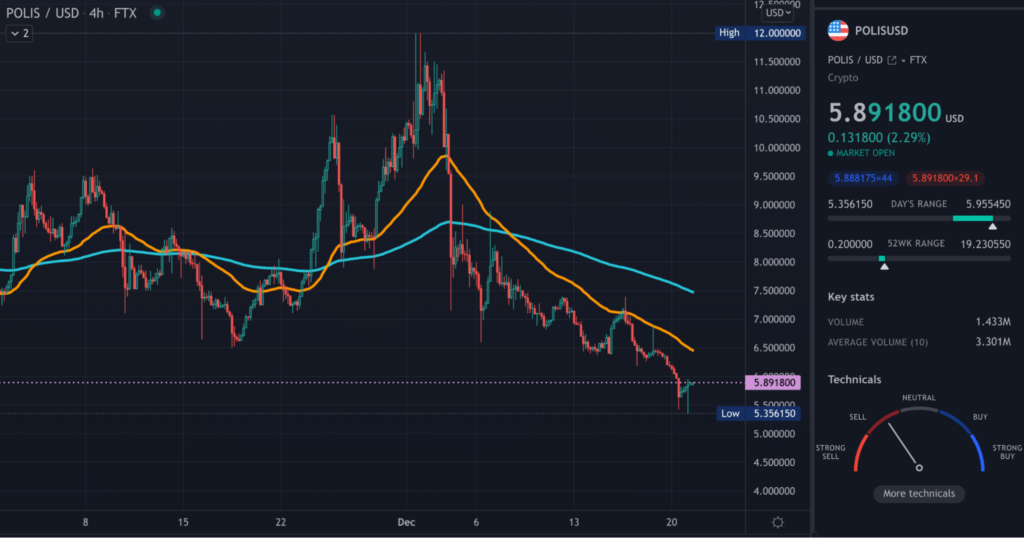 It's worth noting POLIS is a relatively new token. Therefore, forecasters have very little price action data to make any reasonable future prediction. It would take a 753% increase from POLIS' present value to reach $50 in a year.
POLIS had grown several thousand percent to reach an all-time high of $19.23, though this is characteristic of token sales due to hype. Therefore, it's unlikely for the market to replicate a similar performance over time. Many forecasting sites don't see anything above $15 for POLIS within a year.
For instance, the maximum price prediction from Priceprediction.net for POLIS is $11.62.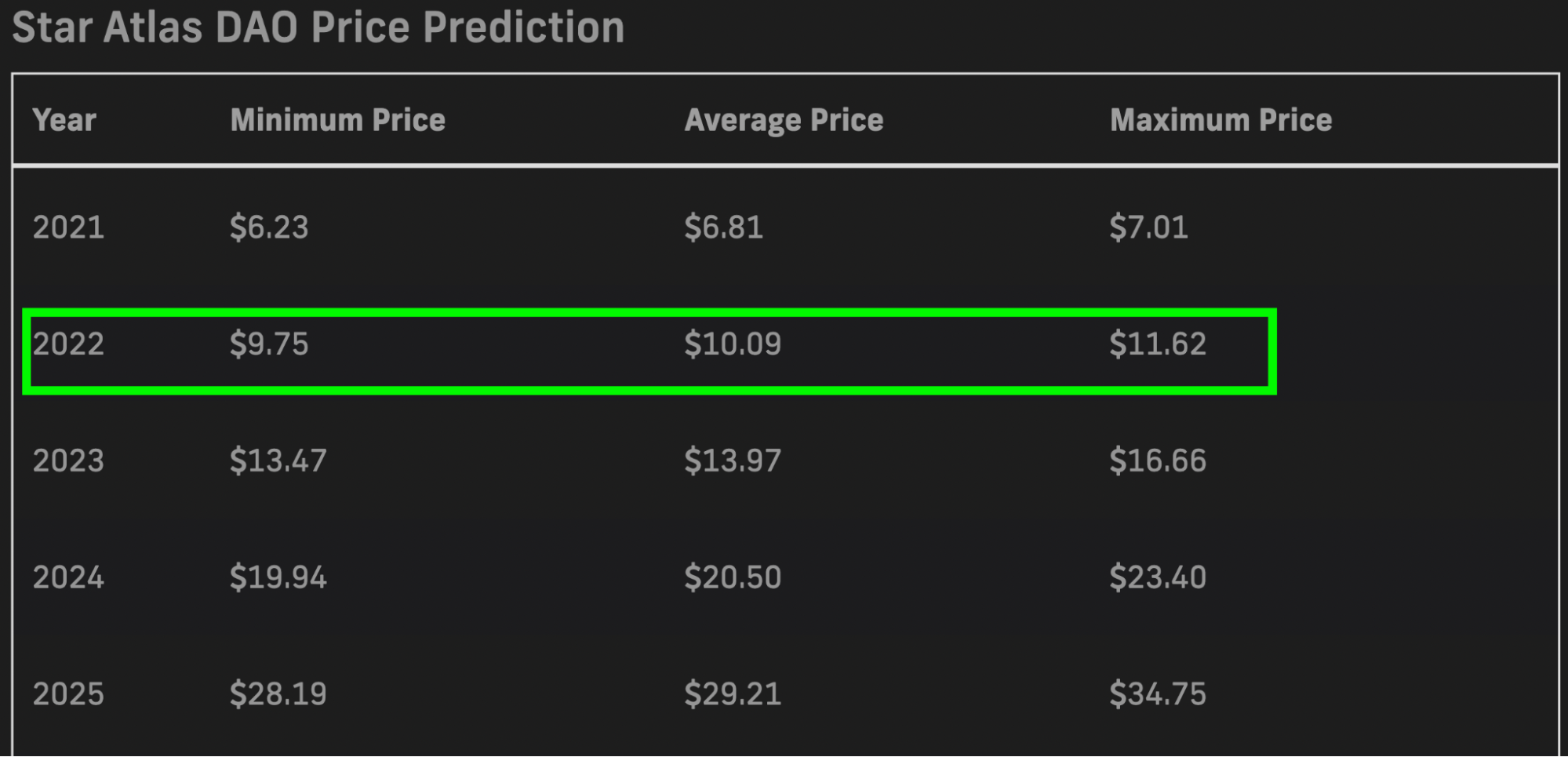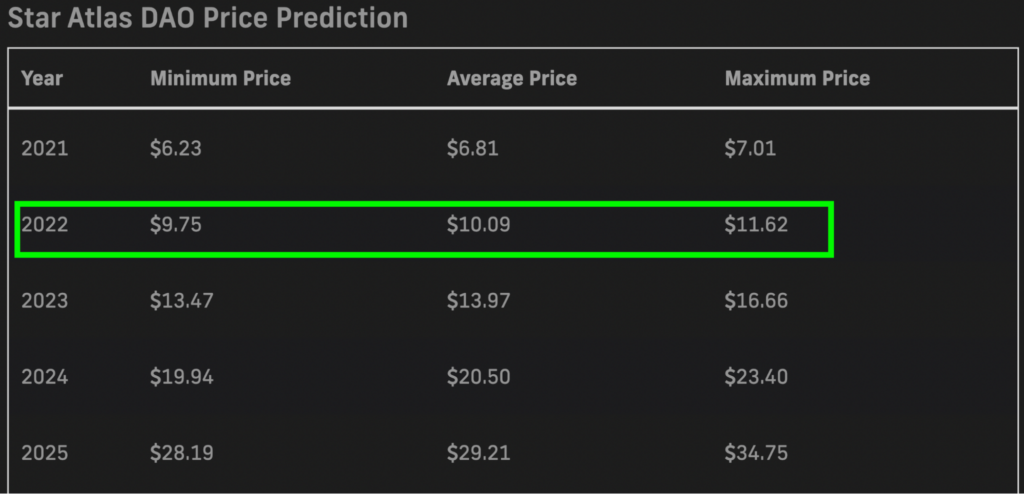 On the other hand, Tech News Leader expects a peak value of $11.48 for 2022.
What is POLIS's price prediction for 2025?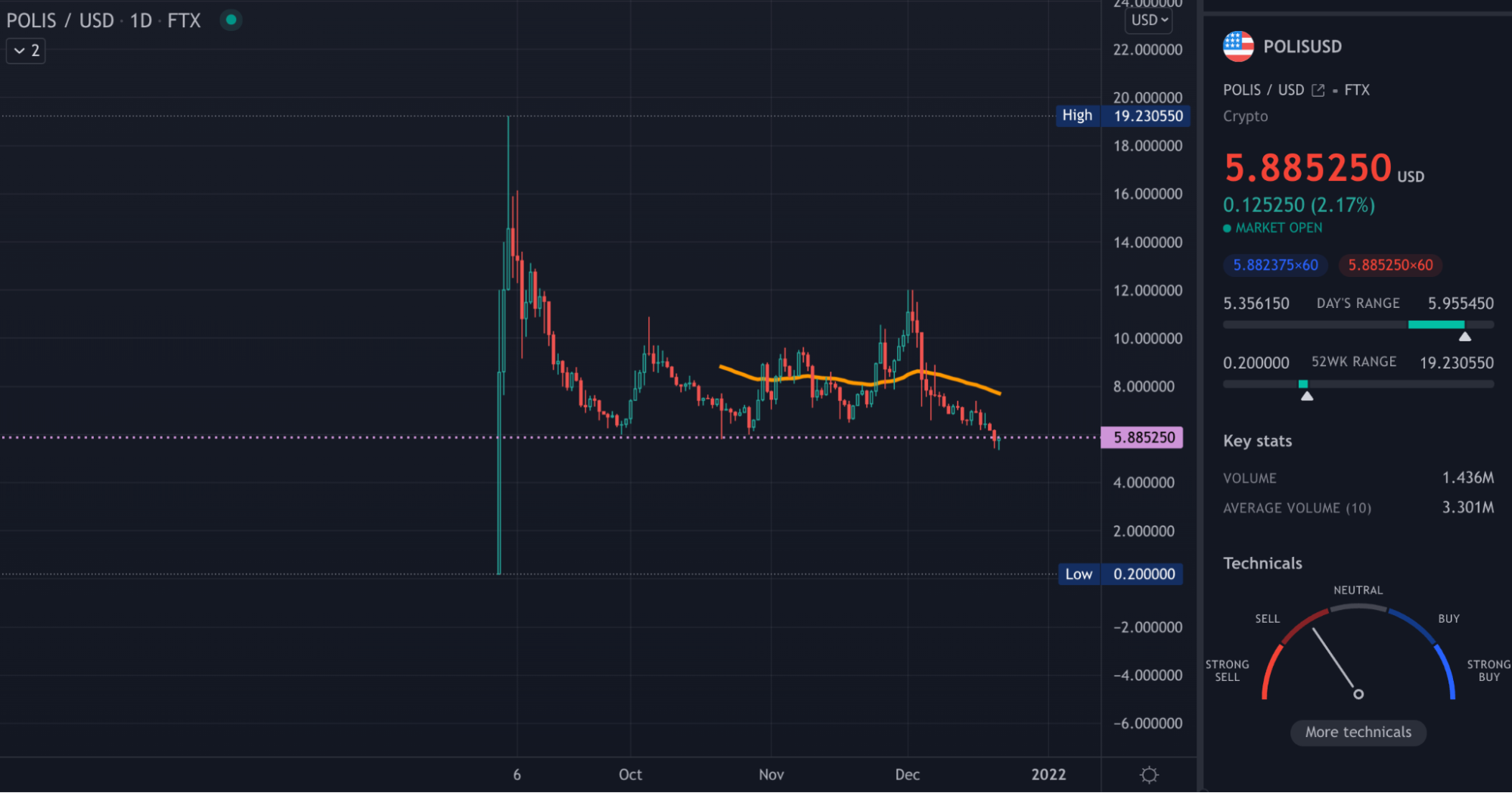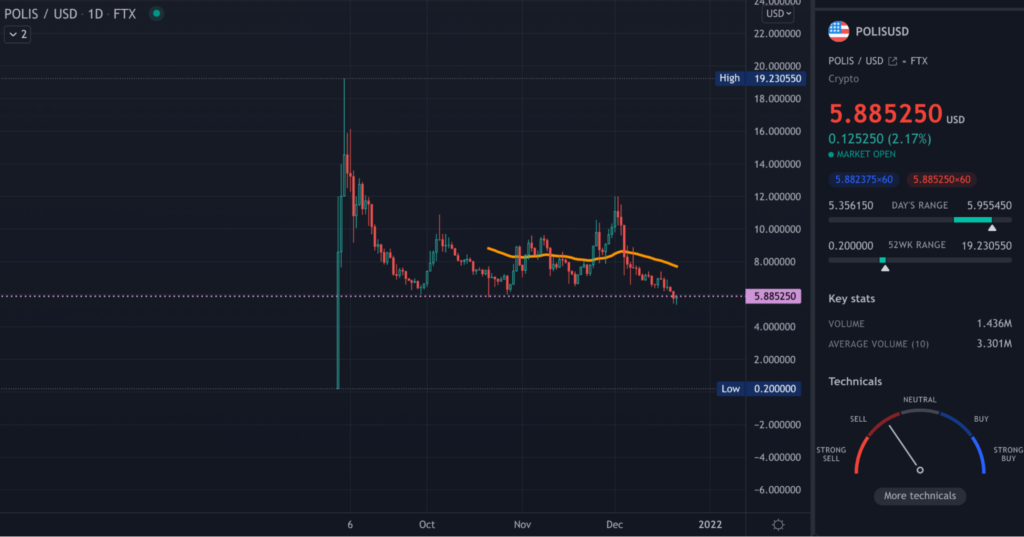 Of course, 2025 is still several years ahead, meaning it's hard to predict the future from a value perspective accurately. Therefore, it's best to present the best and worst that could happen for POLIS.
Best-case scenario
By 2025, PricePrediction.net expects POLIS to be worth at least $28.19, with a maximum price of $34.75 for the year.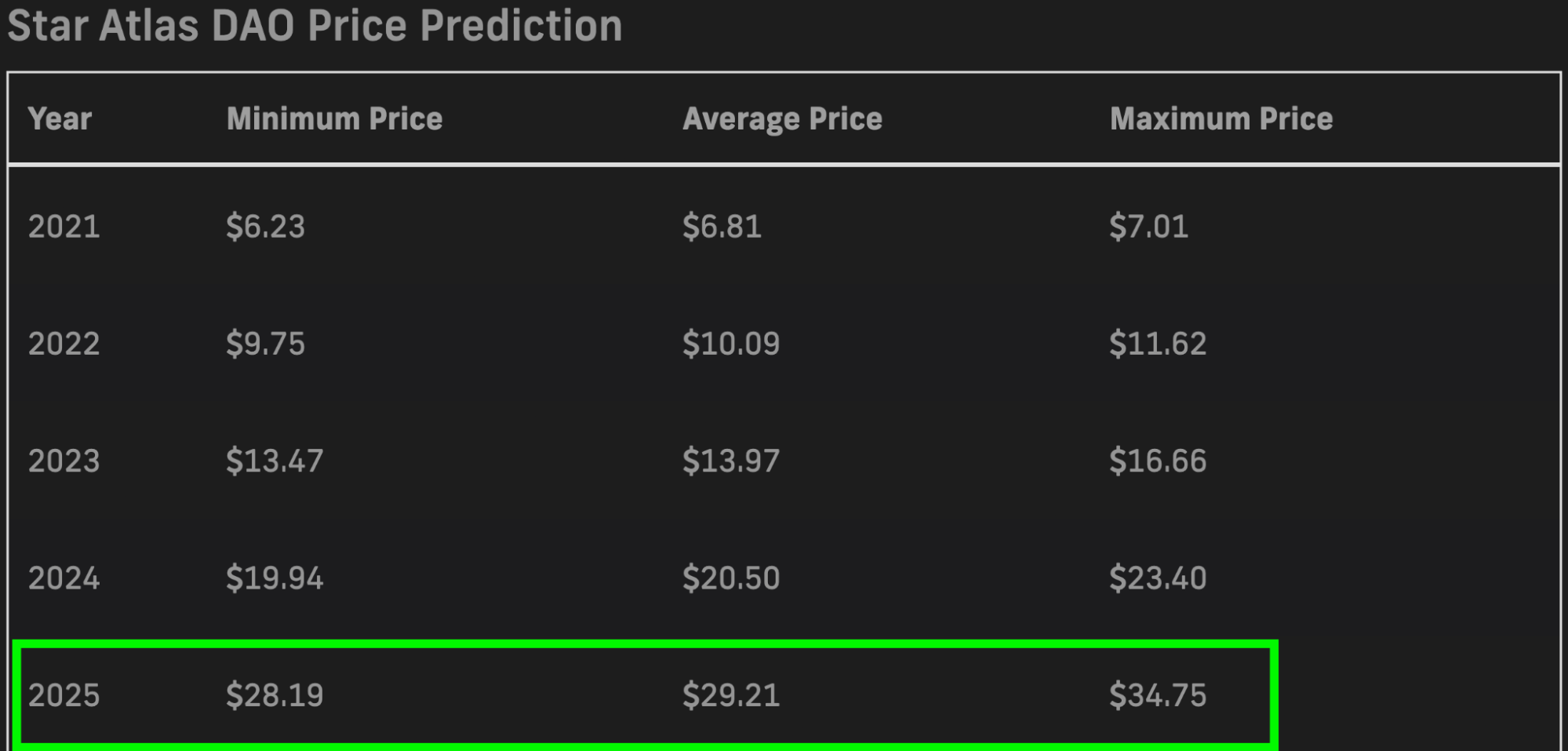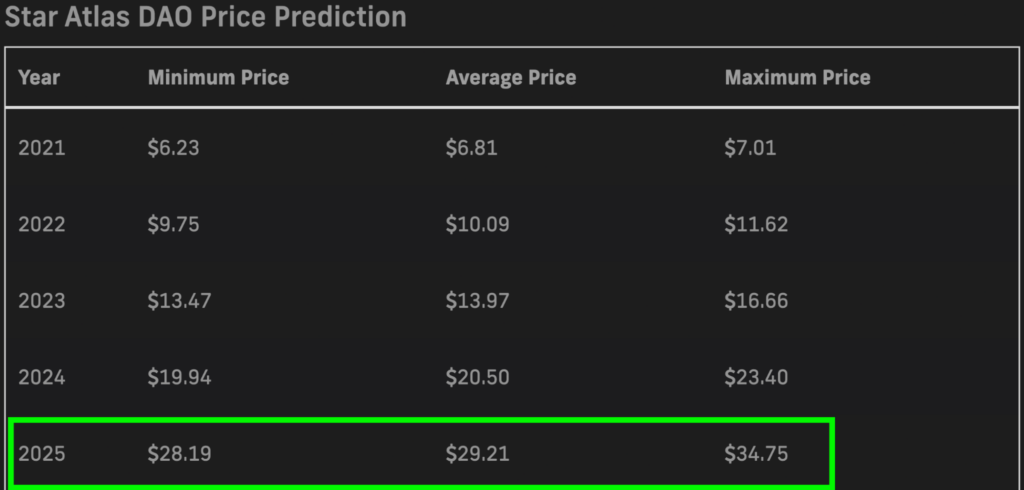 Tech News Leader's forecasts are similar, with prices ranging from $26.82 to $33.42 for 2025. Overall, gains in the 4-5X range or more aren't unrealistic within three years.
Worst-case scenario
The gaming industry is cut-throat as new games are released constantly, and existing ones are slowly losing relevance. Also, newly-launched altcoins are subject to unexpected large price swings for indefinite periods.
Before considering a token like POLIS, these are some factors to note, meaning you should invest no more than you can afford to lose.
The best way to buy POLIS
According to CoinMarketCap, you can buy POLIS from a limited number of exchanges, namely FTX, Gate.io, Raydium, Apollo-X, Serum, MEXC, XT.COM, Bitget, AscendEX, and ZT.