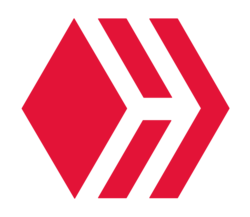 Hive (HIVE)
Price
What is HIVE?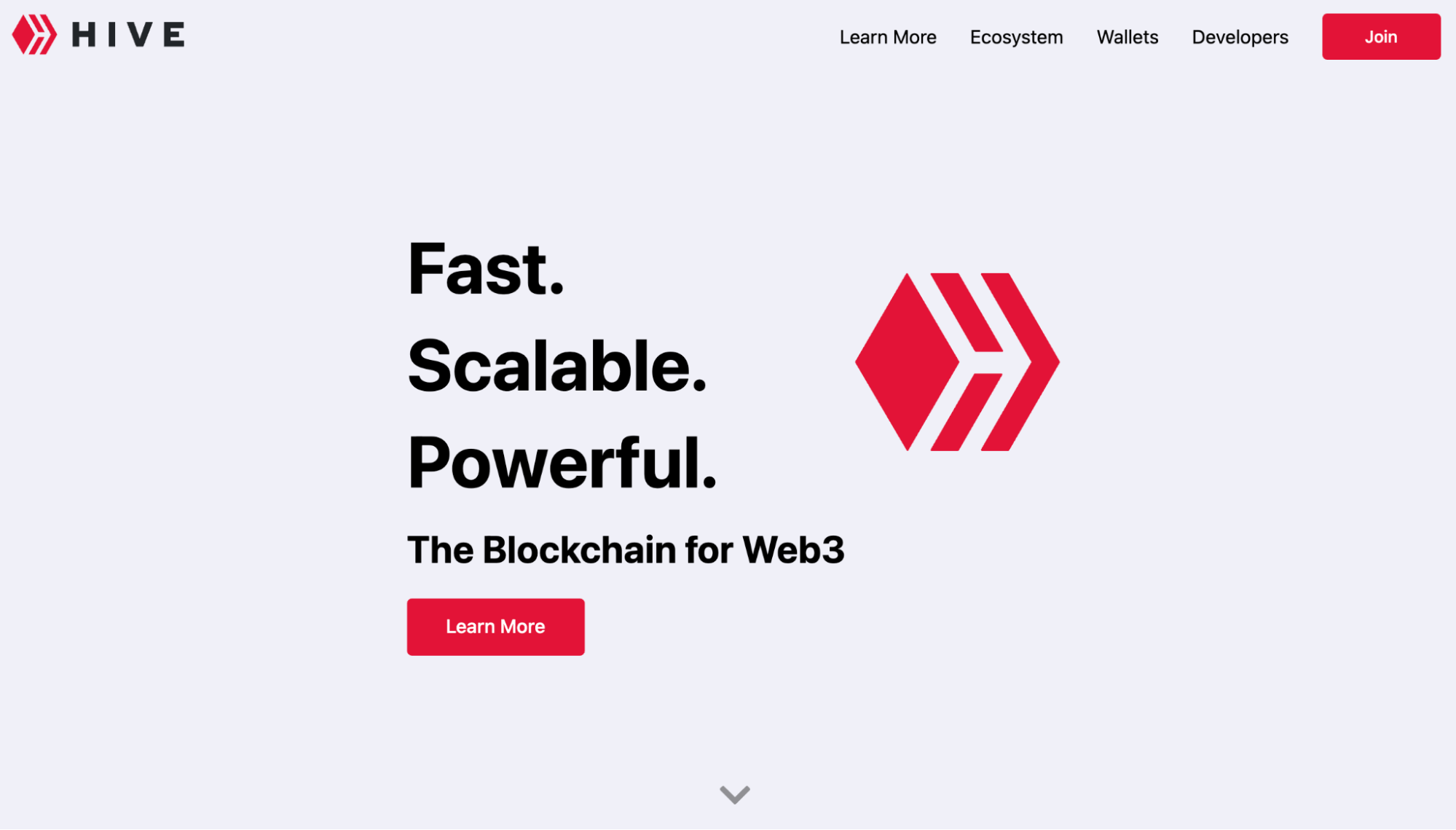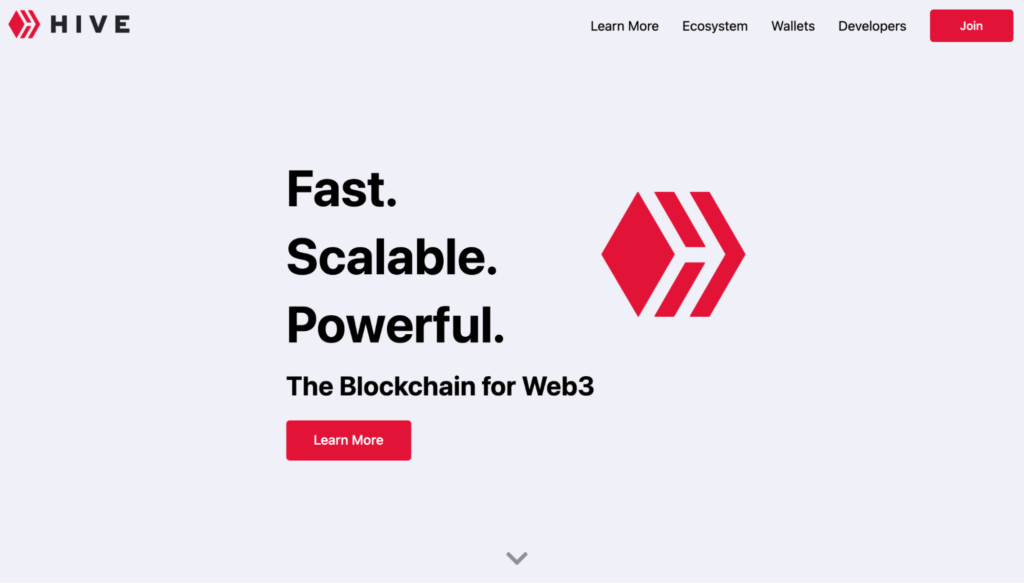 HIVE is a relatively new decentralized proof-of-stake (PoS) blockchain focused on building Web 3.0 applications in numerous sectors like gaming, social media, NFTs (non-fungible tokens), DeFi (decentralized finance), and video.
For a project with such ambitious developments, HIVE is the true definition of decentralization as it doesn't have a leadership or founding team.
Instead, it's run by over 37 people worldwide who are either block producers (for staking), marketers, operations, or the developers behind the apps in Hive's ecosystem. Among the 100+ applications created by Hive are PeakD, HiveBlog (both social media networks), Splinterlands (video game), and DLease (digital asset leasing platform).
Hive came onto the scene in March 2020 as a split or hard fork from the Steem blockchain. This event was sparked by community disagreements when TRON's founder, Justin Sun, bought Steem in what some described as a 'secret hostile takeover.'
In many ways, Hive is nearly identical to Steem in technical specifications. The difference is the blockchain was created and is managed by community members who left Steem after TRON's takeover.
Decentralized governance controls everything on the network, from upgrades to the delegated PoS protocol. CoinMarketCap presently ranks HIVE #225 for most traded coins with a price of $27,156.28. So, how good is HIVE as a project; is it investment-worthy? Let's find out.
Is HIVE a good investment?
So, what makes HIVE stand out from the crowd of cryptocurrencies on the market right now? Aside from being a proof-of-stake blockchain prioritizing ultra-quick processing times, near-costless transactions, and reducing the carbon footprint, HIVE is primarily about Web 3.0.
Web 3.0 is an emerging technology as developers still need to get artificial intelligence up to speed. At its core, Web 3.0 is about a more autonomous, open, and intelligent internet with decentralization at the forefront.
We know decentralization has been a big deal with cryptocurrencies ever since Bitcoin's creation. Just as Steem is a Facebook-like social media platform without any central authority, Bitcoin succeeded in its mission of being digital money without the enforcement of any central bank or government.
Part of the reason there was an outrage when TRON bought Steem was fears from some community members that the former would implement their own rules.
It's one of the reasons why Hive doesn't have a corporate structure of sorts, as it's genuinely community-driven. The project recently announced plans to partner with several decentralized platforms like Peerplays and Amasa.
Overall, if you understand the symbiotic relationships between blockchain, cryptocurrencies, and Web 3.0, it wouldn't hurt to have Hive on your investment radar.
Should I buy HIVE today: Crypto technical analysis for HIVE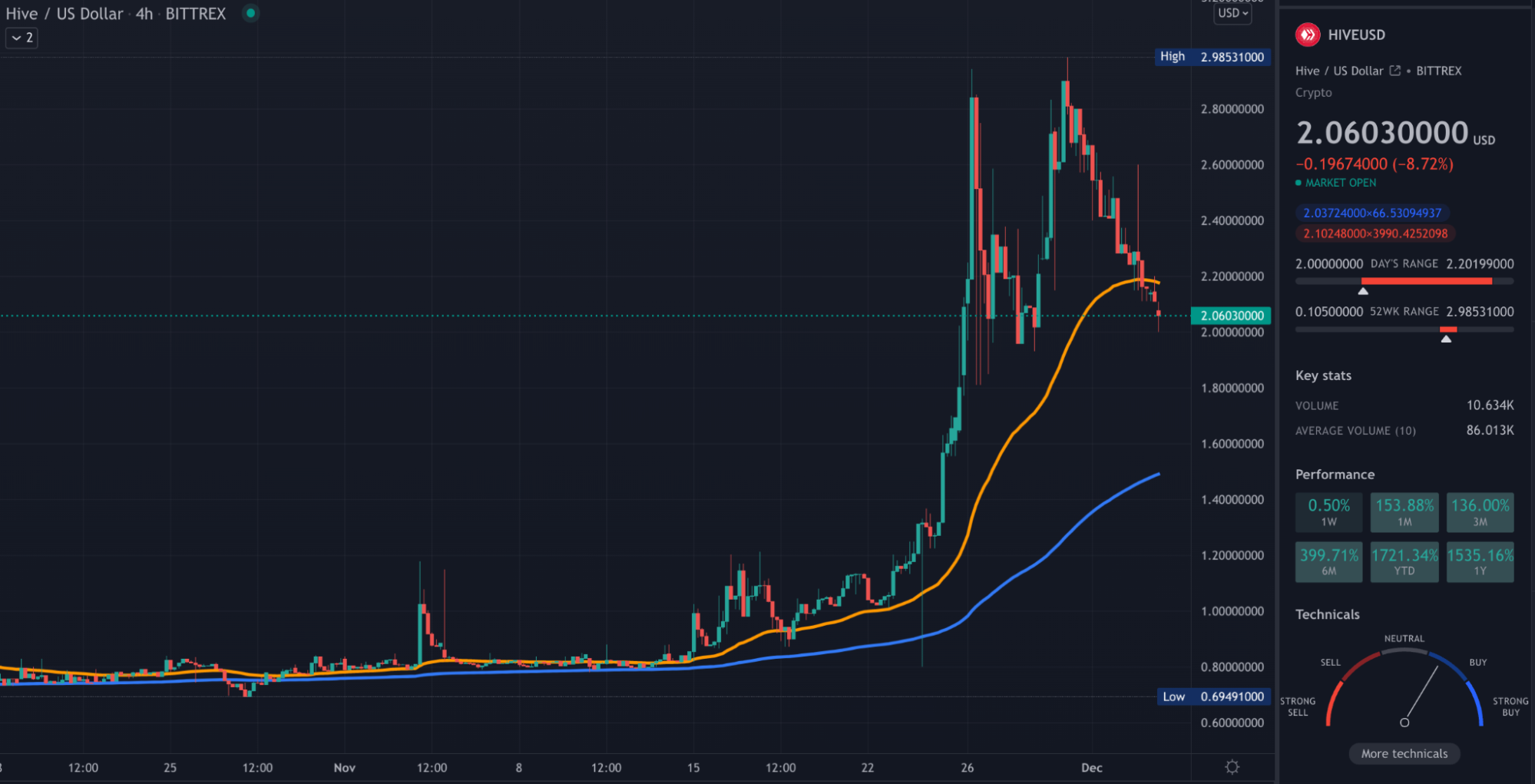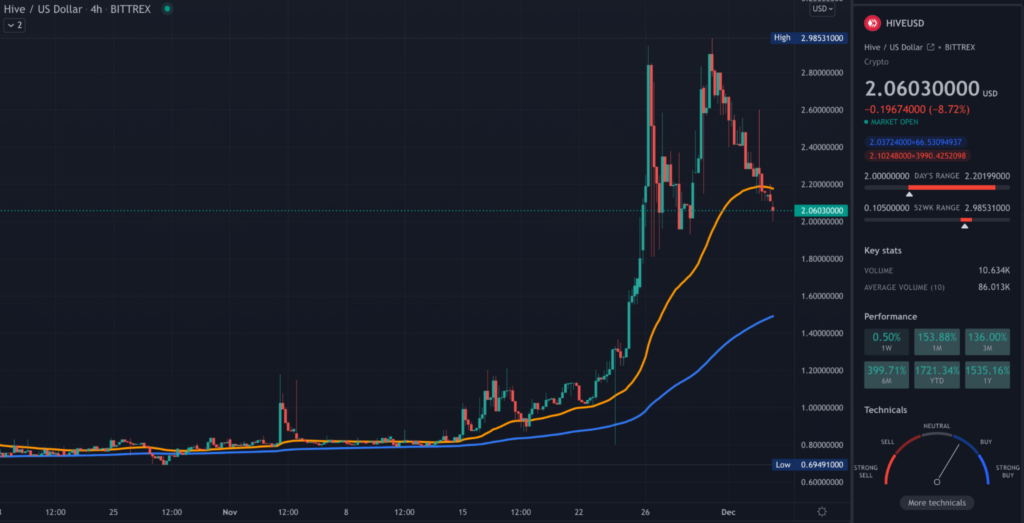 Our technical analysis suggests it may be a good opportunity to buy HIVE, partly because the price recently reached an all-time high of $2.98. We'll use a 50-day (orange) and 200-day (blue) moving average crossover system for further confirmation. Traders look for two entry triggers with this strategy.
One, the 50 (orange) should cross on top of the 200 (blue). Secondly, the price must trade above one of the moving averages. As is evident on the chart, the cross has happened, and the market is above the 200. We'll now explore Hive crypto price prediction analysis for 2022 and 2025.
Will HIVE coin price hit $5 in a year?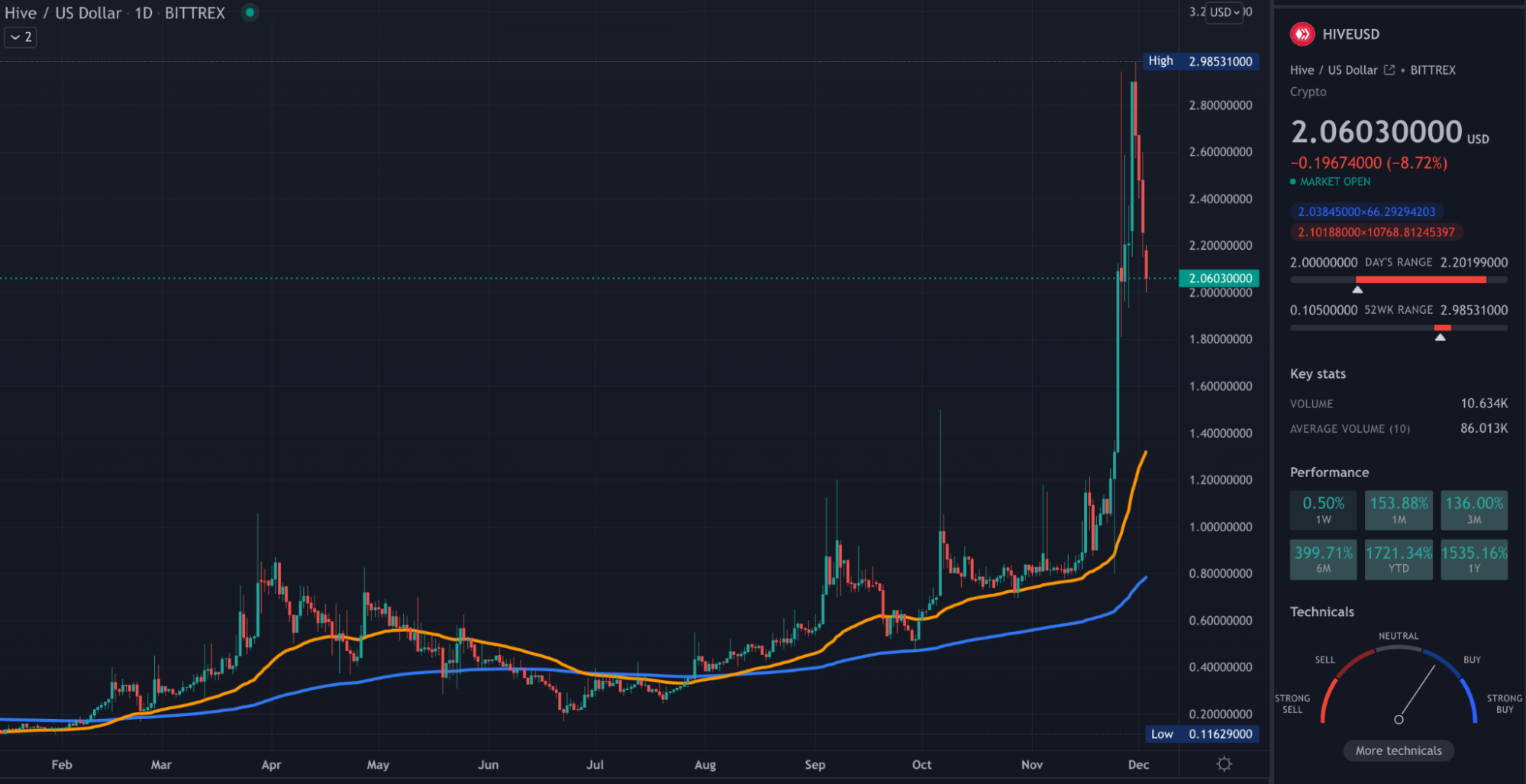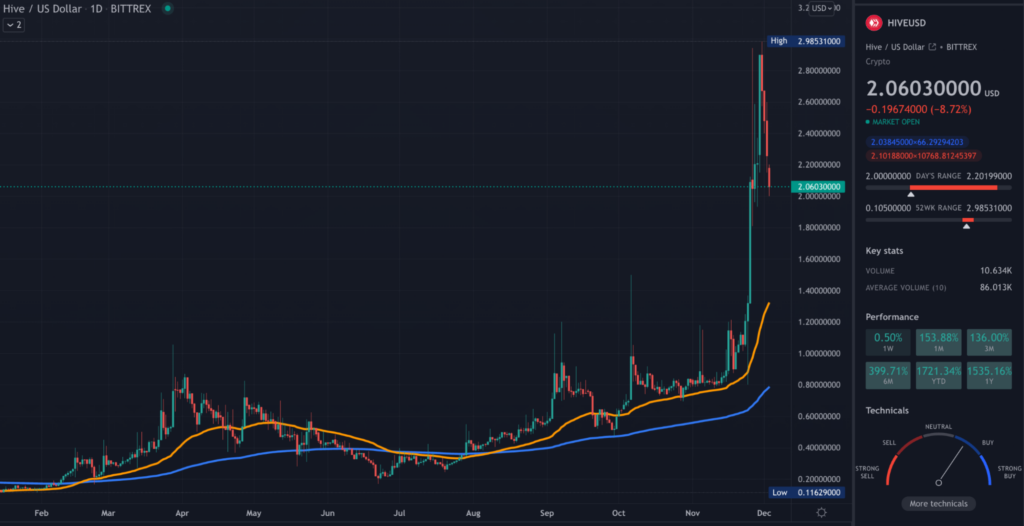 After getting close to $3, $5 should be the coin's next target. A few algorithm-based forecasting sites can provide a reasonable idea of where HIVE will go within the next year. For instance, Wallet Investor shows a maximum price of $3.86.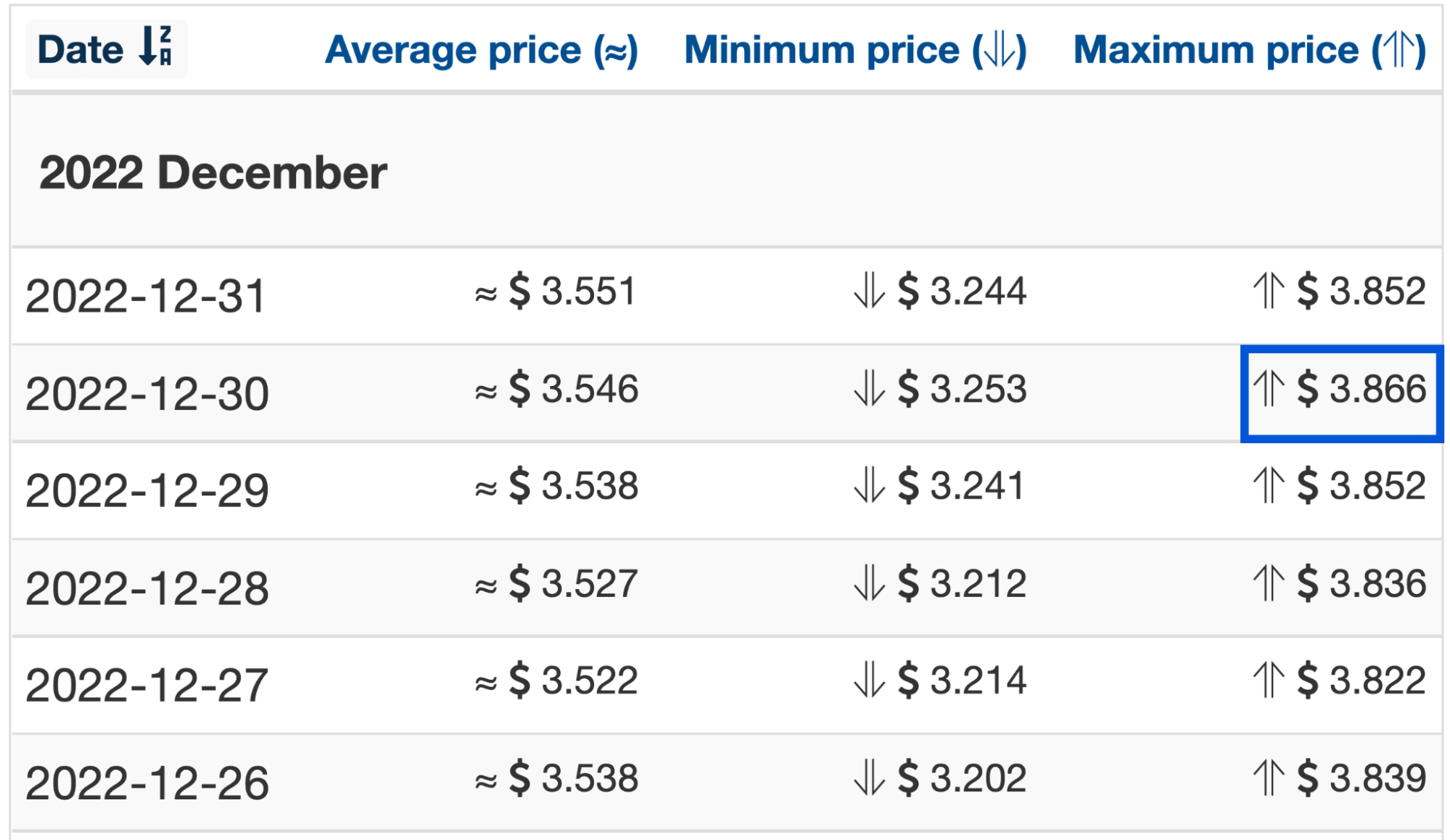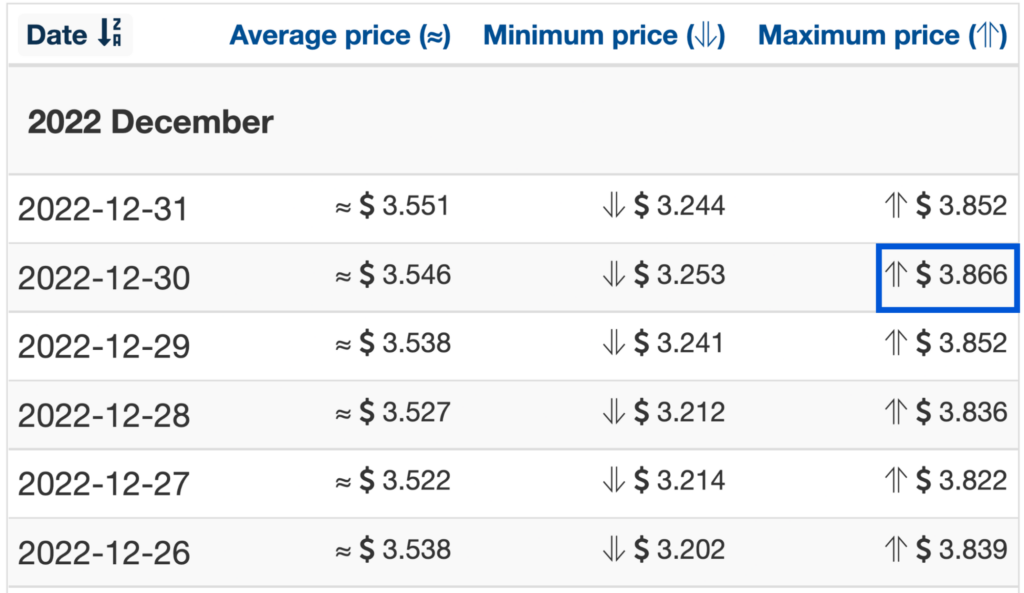 Digitalcoinprice and PricePrediction indicate maximum prices of $3.65 and $3.78, respectively. It seems the consensus is for HIVE not to peak above $4.
What is HIVE's price prediction for 2025?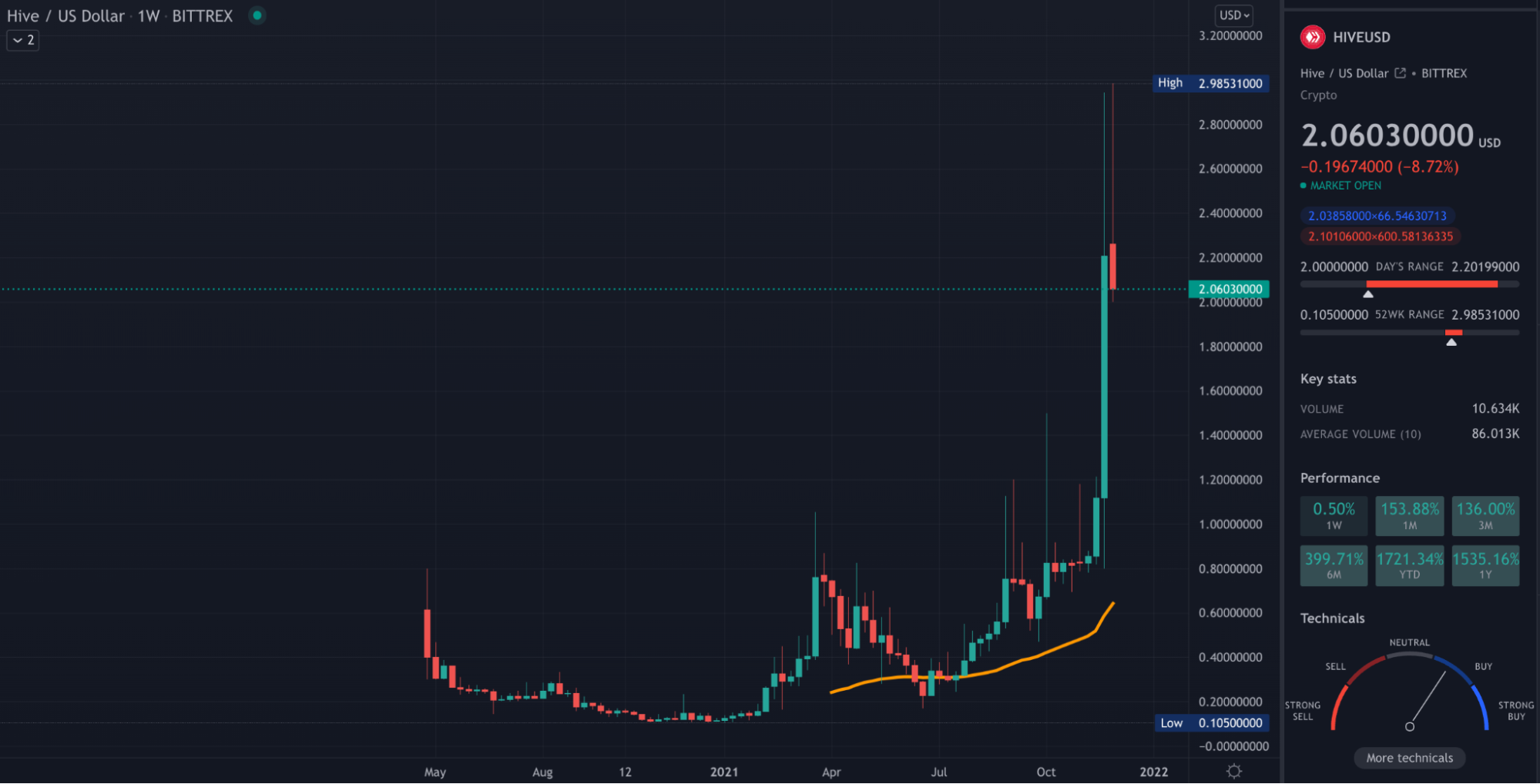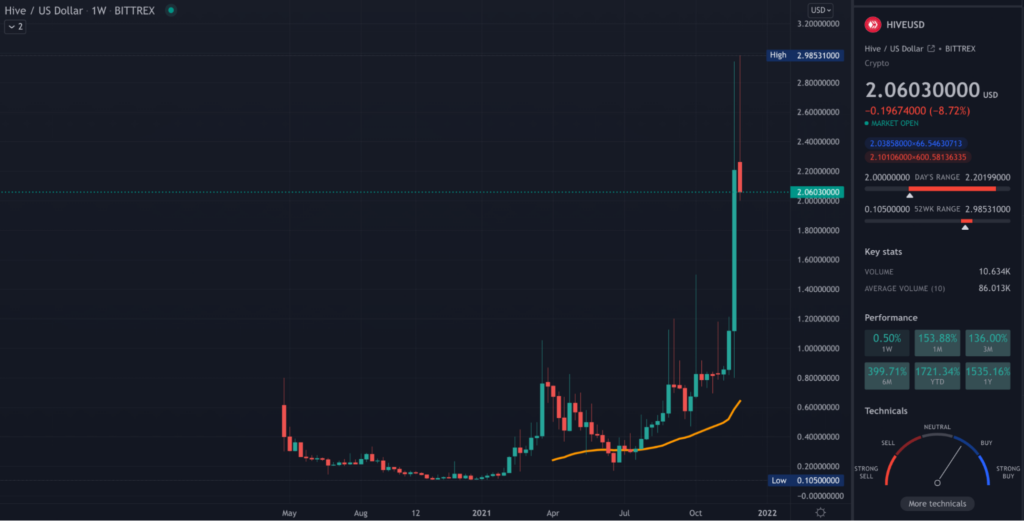 Hive is a project with special intentions and unrealized potential. So, let's consider the best and worst-case scenarios for this coin.
Best-case scenario
Wallet Investor indicates a maximum price of $6.85 for HIVE by 2025.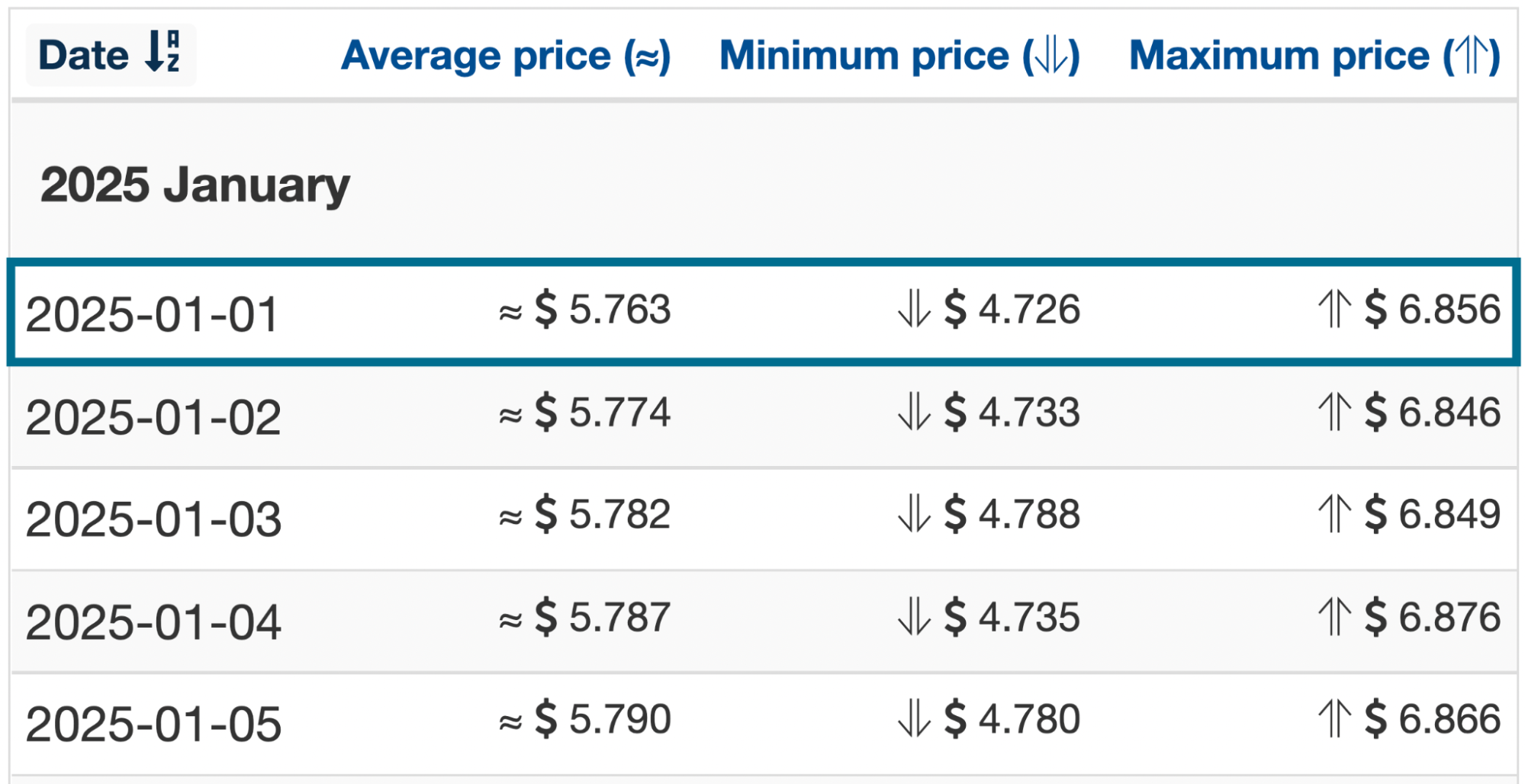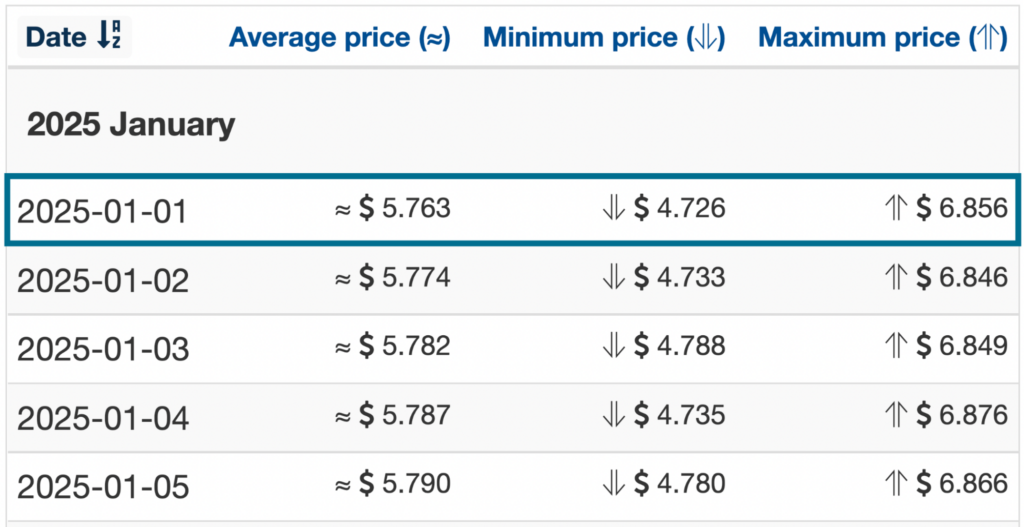 Digitalcoinprice and PricePrediction.net's maximum price predictions are $5.90 and $11.34, respectively. Based on Hive's current price, these targets are achievable in the next three years.
Worst-case scenario
The Web 3.0 industry hasn't been fully-fledged yet, meaning many of the ambitious ideas will take a long while before coming to reality. Let's not forget the competition any coin faces in this saturated market.
Lastly, cryptocurrencies are inherently quite volatile instruments that may not always be pleasant to trade during a bear market. Ultimately, these are some of the negative factors that can affect HIVE's price over time. It becomes understandably crucial to invest carefully and with disposable money.
The best way to buy HIVE
Like most cryptocurrencies, you can purchase HIVE from many exchanges like Huobi, Binance, Gate.io, Bittrex, Bithumb, and a host of other providers.