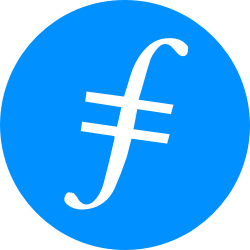 Filecoin (FIL)
Price
What is Filecoin?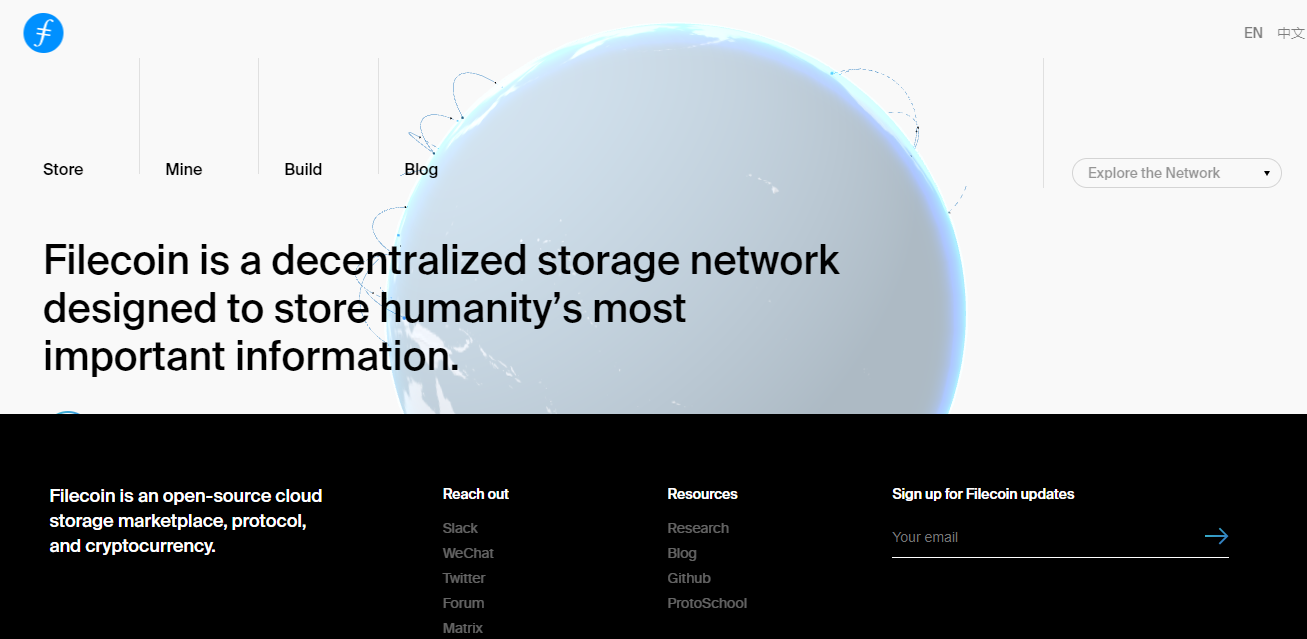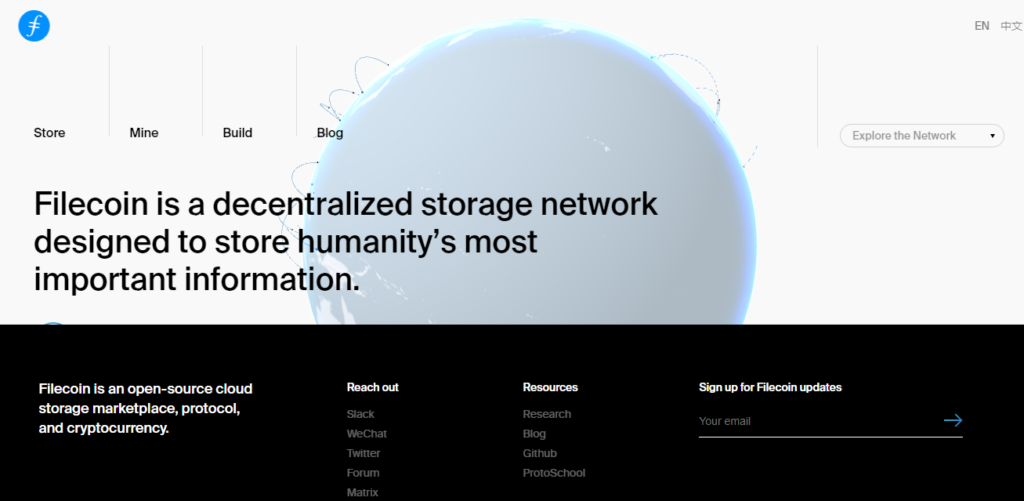 Filecoin is what you get if you took a bit of Dropbox, Amazon Web Services, and Google Drive, mixed it with innovative blockchain technology, and added crypto rewards as icing on the cake.
The service aims to 'store humanity's most important data' in a decentralized and autonomous manner, offering hypercompetitive pricing, vast economies of scale, and monetary incentives to storage providers.
Filecoin is, at its core, a blockchain file storage protocol developed by Protocol Labs. Before Filecoin, the company had created the peer-to-peer network known as the IPFS (InterPlanetary File System) in 2015, a system for storing and sharing distributed files on a computer network.
Filecoin is merely an incentive layer to the IPFS. We have storage miners providing their unused hard drive space to users storing their files at a fee payable only in FIL (⨎)
The project's conception began several years ago, though its initial coin offering (ICO) only occurred in 2017.
This event marked one of the highest-selling token sales in history, at about $250 million. After a few more years of testing, public trade for FIL only happened from mid-October 2020.
CoinMarketCap presently ranks FIL at #29 for most traded cryptocurrencies with a value of $57.
Is Filecoin a good investment?
While Filecoin appears to be in a rough patch presently, it doesn't detract from its potential investment value. When investing in any cryptocurrency project, you need to look at the use case and how unique it is compared to the others.
We could consider Filecoin a second-generation blockchain, serving a greater purpose than simply being a payment currency like Bitcoin. Filecoin is unique from mainstream file hosting services like Dropbox.
Such providers store all client data in one central place. While they do a highly efficient job, this mechanism increases the chances for large-scale hacking since there is only one single point of failure.
On the other hand, Filecoin uses distributed computers rather than one center, meaning the likelihood of attacks is slimmer. With Filecoin, you can choose from a wide range of storage miners and filter your selection by price, efficiency, disc space, speed, and storage duration.
Hence, you have much more choice than with centralized services. Furthermore, anyone with powerful computer hardware qualifies to be a storage and retrieval miner with the added incentive of earning FIL tokens.
Should I buy Filecoin today: Crypto technical analysis for FIL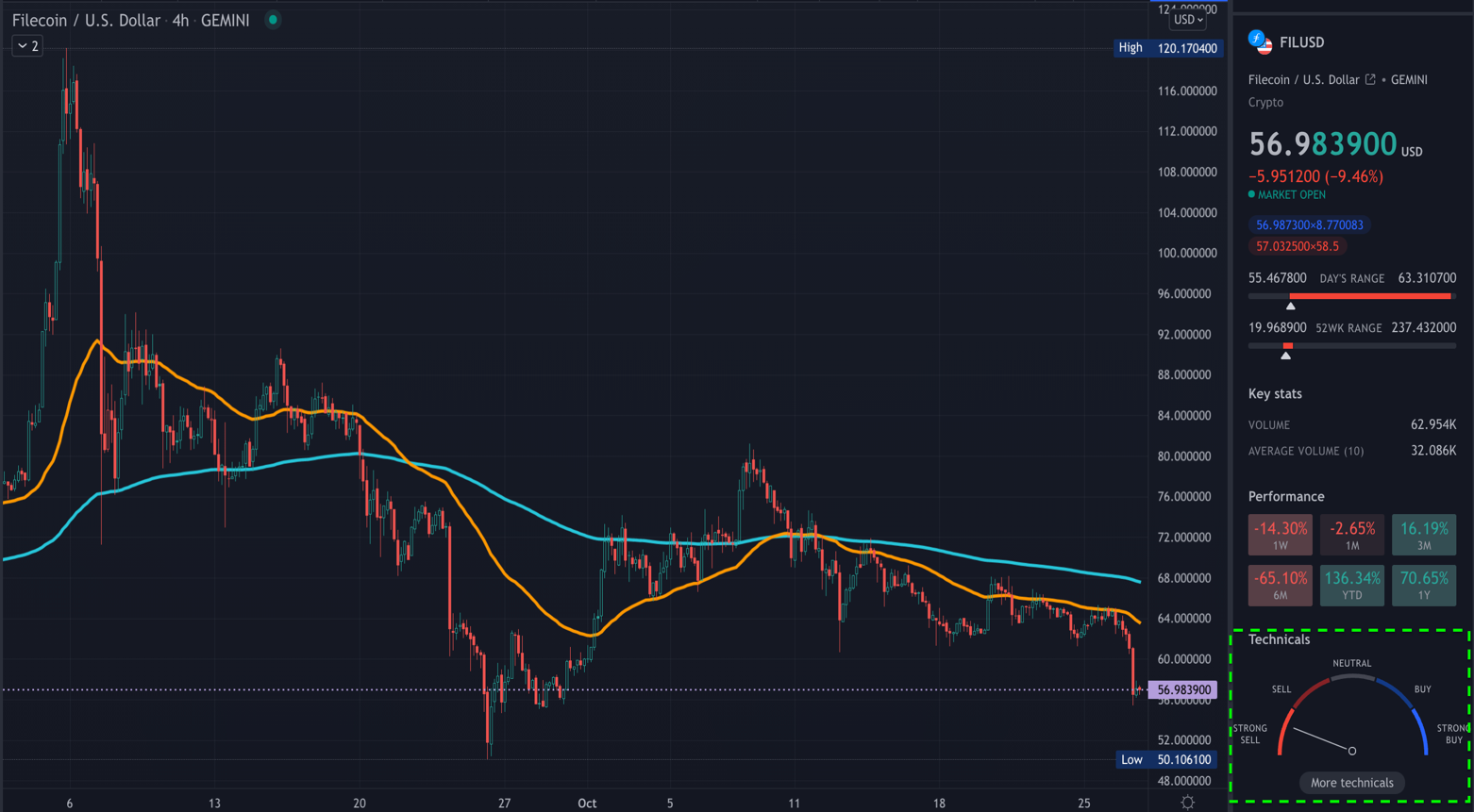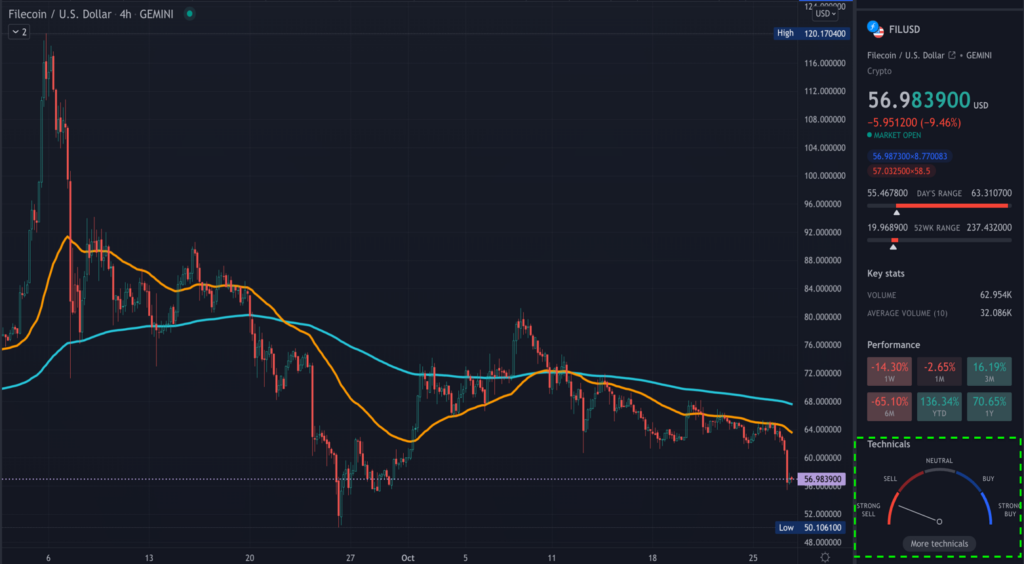 Sadly, Filecoin has been in a steady downtrend since reaching an all-time high of $237 in April 2021. The price hasn't quite come near these heights since, and the technical analysis confirms this.
We see TradingView's technical analysis on the bottom right corner of the chart confirming a 'SELL.' Moreover, we can use a simple moving average crossover strategy consisting of two periods, the 50 (orange) and 200-day (blue).
We look for the 50 to cross above the 200 and the market to be above both to confirm a bullish trend. As we can observe with the chart's price action, Filecoin doesn't meet either criterion, suggesting it's not an optimal time yet to buy it.
Will Filecoin price hit $300 in a year?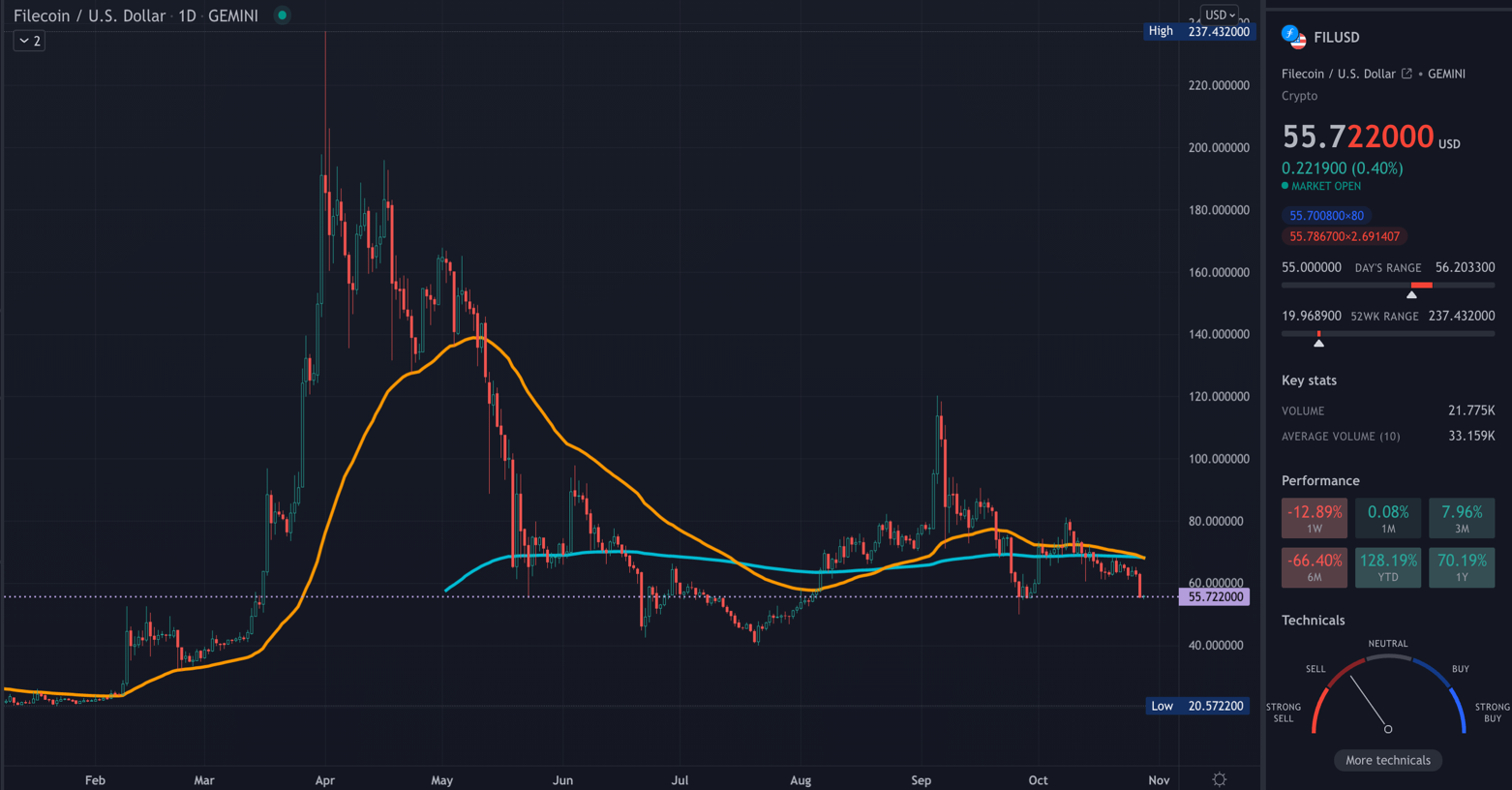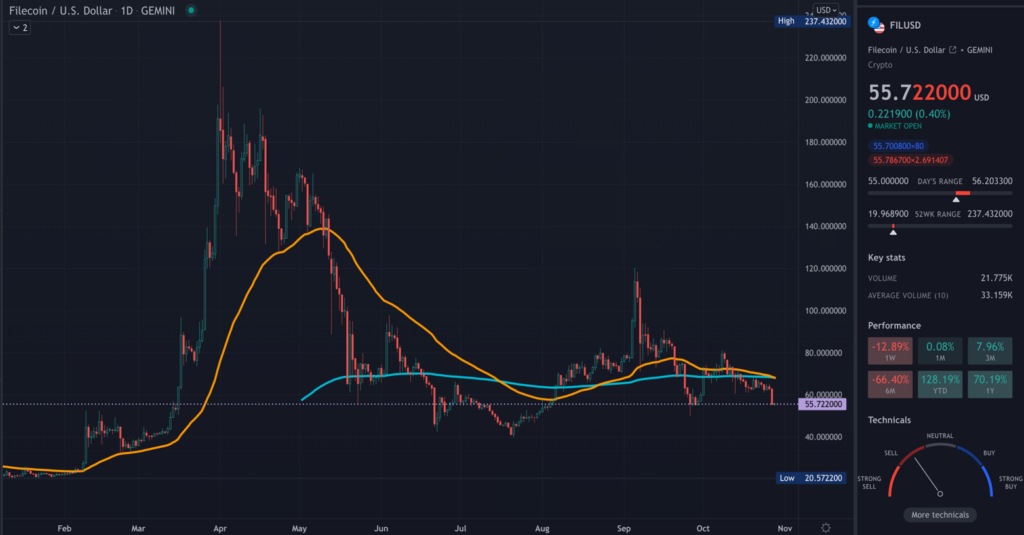 Filecoin's current year-to-date performance is 136%. Although public trade has only lasted for a year, we can use this figure to paint a rough Filecoin price prediction for the coming year.
Filecoin has been valued at $100 and $200 before, making $300 naturally the next target. If the price increased by 136%, the project would be worth about $135. This simple analysis is backed by Wallet Investor, a dependable forecasting site.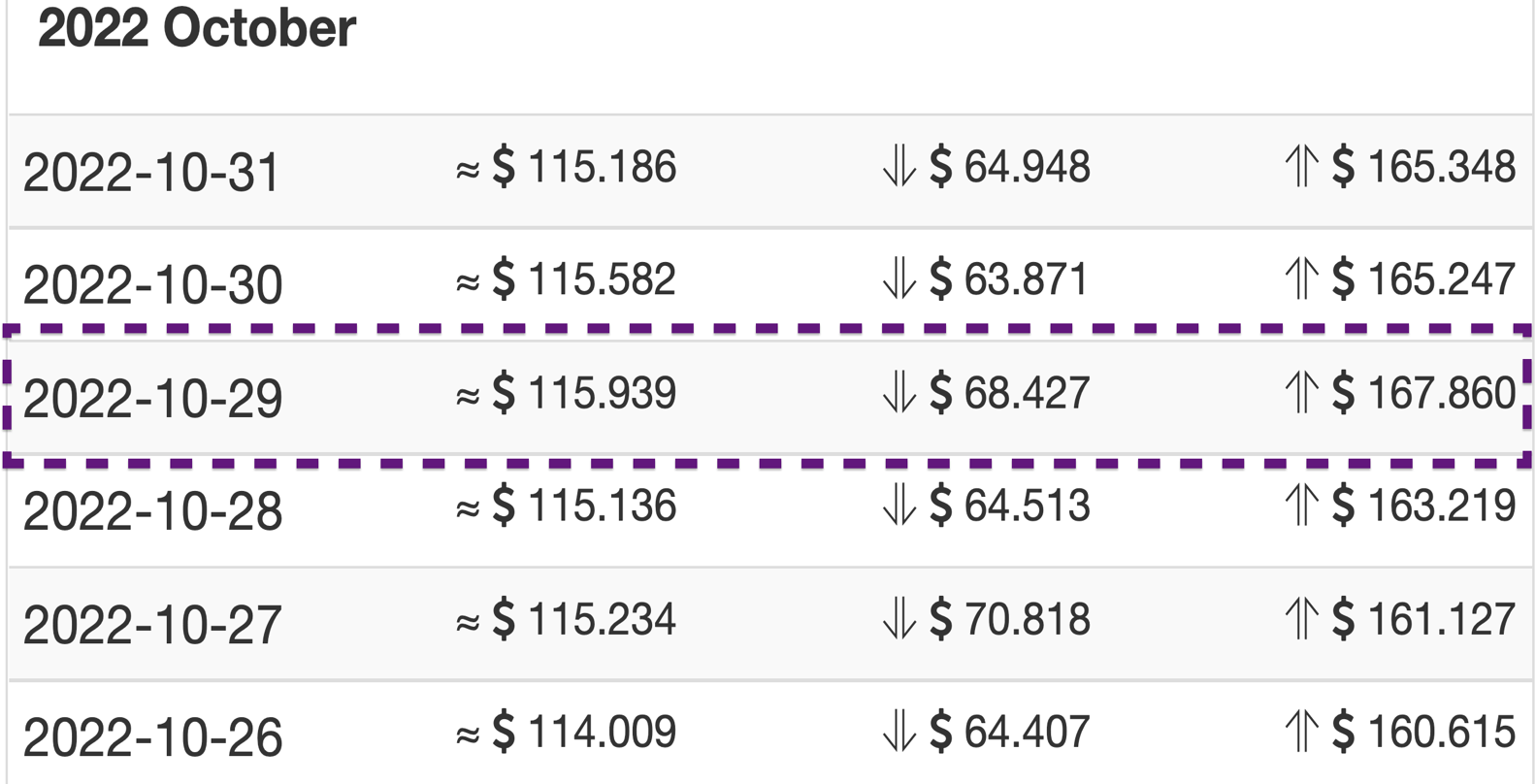 They predict average, minimum, and maximum prices of $115, $68, and $167, respectively. Based on these predictions, Filecoin is unlikely to hit $300; the $100-$150 is more probable.
What is Filecoin's coin price prediction for 2025?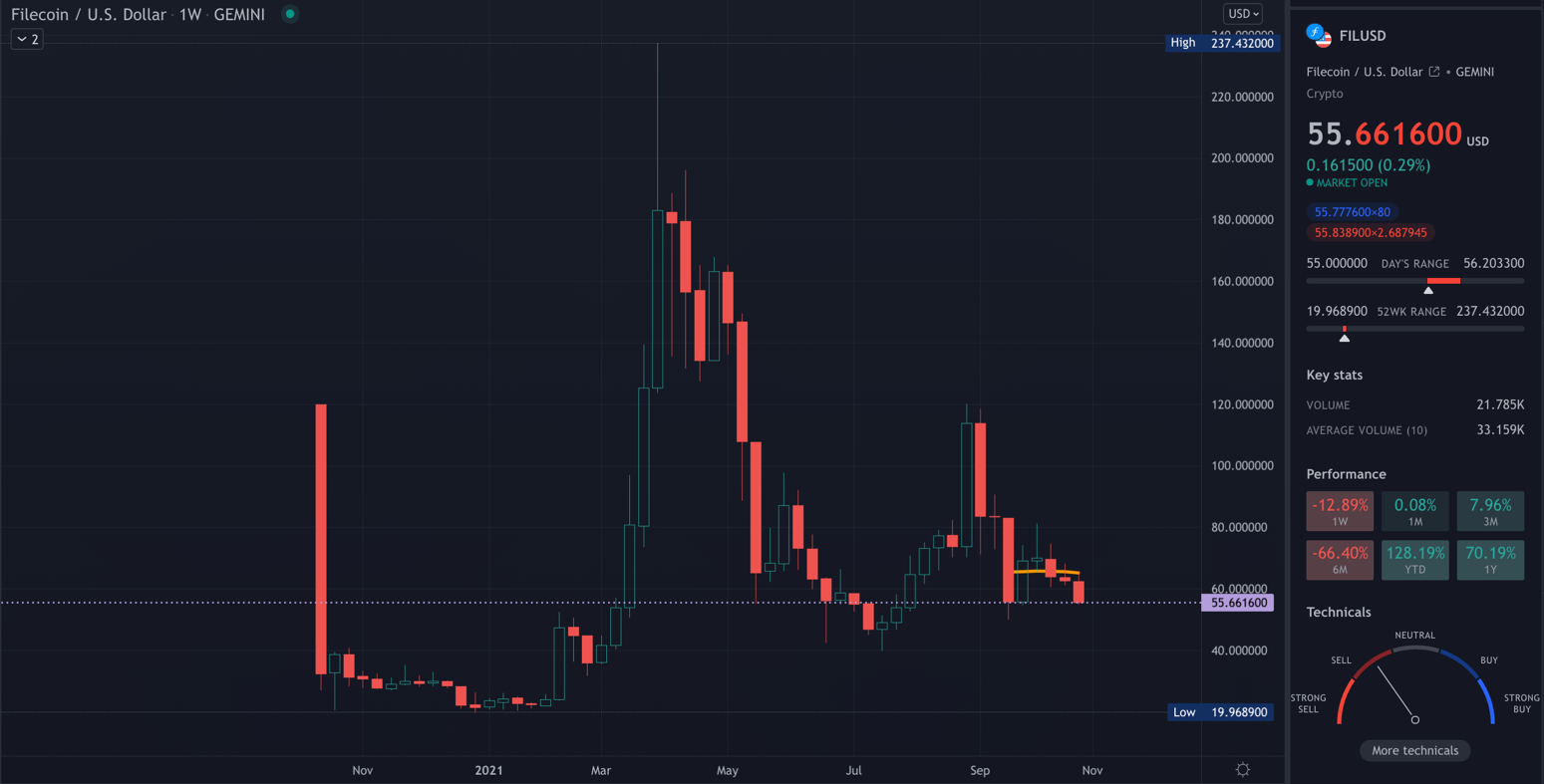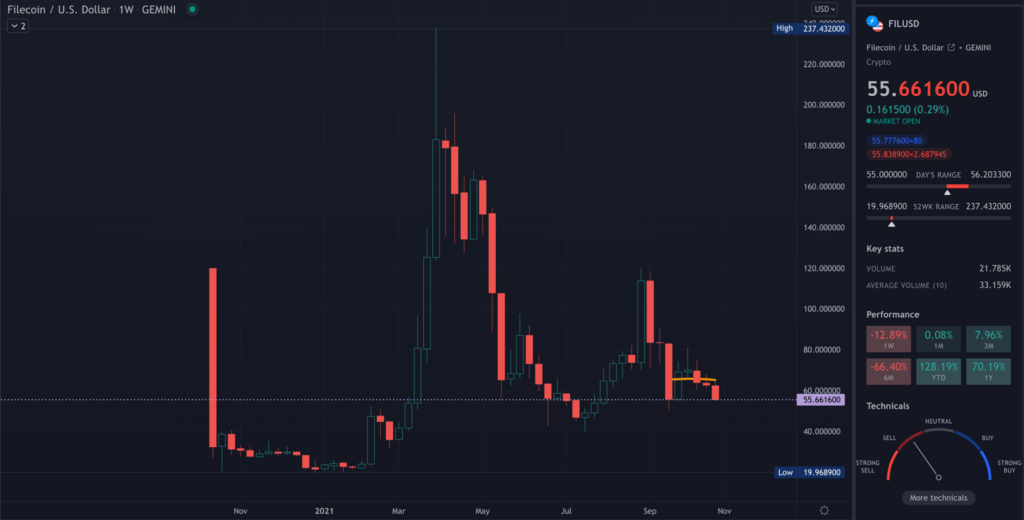 Despite the bearish momentum Filecoin is experiencing at the moment, it may still prove an excellent investment.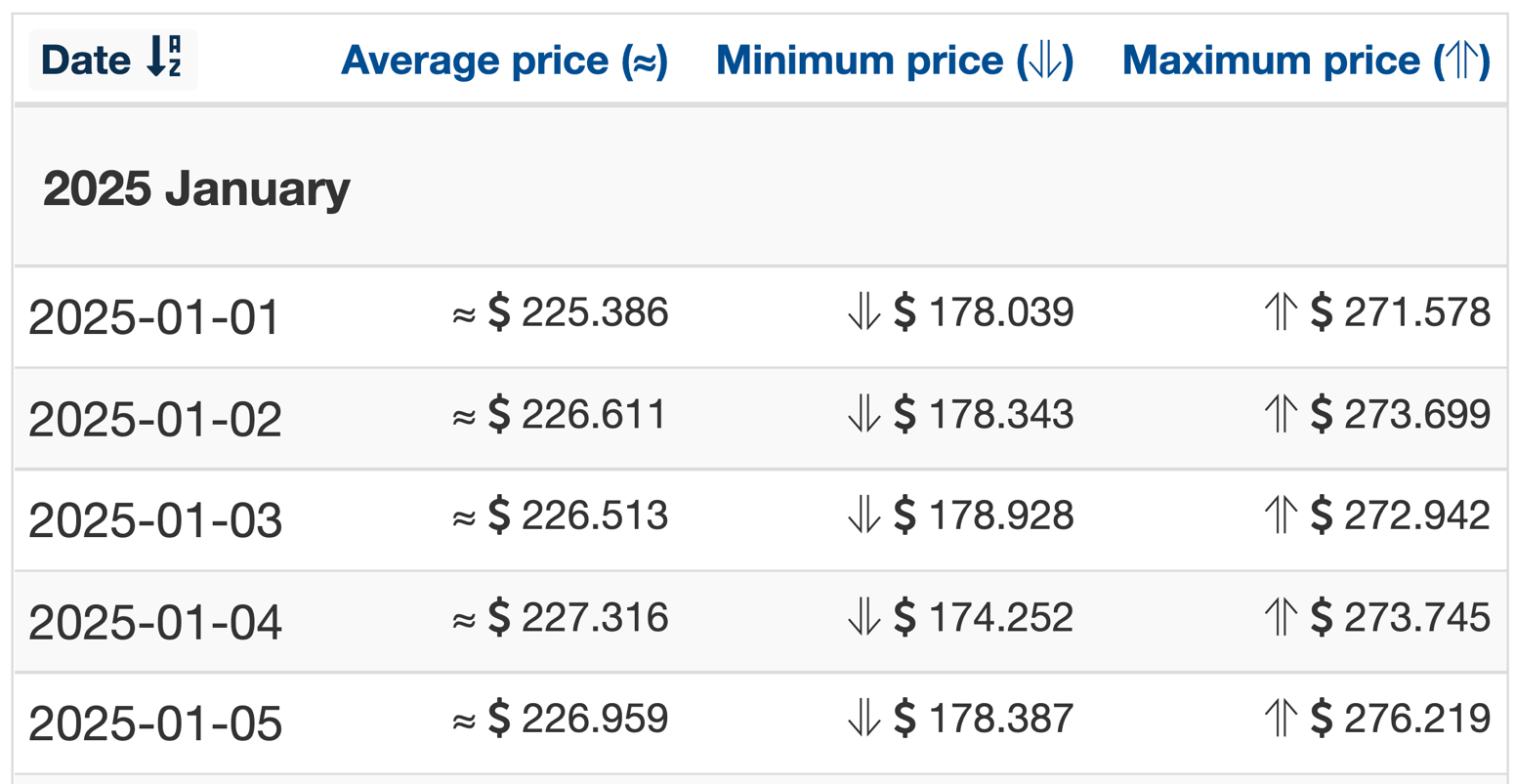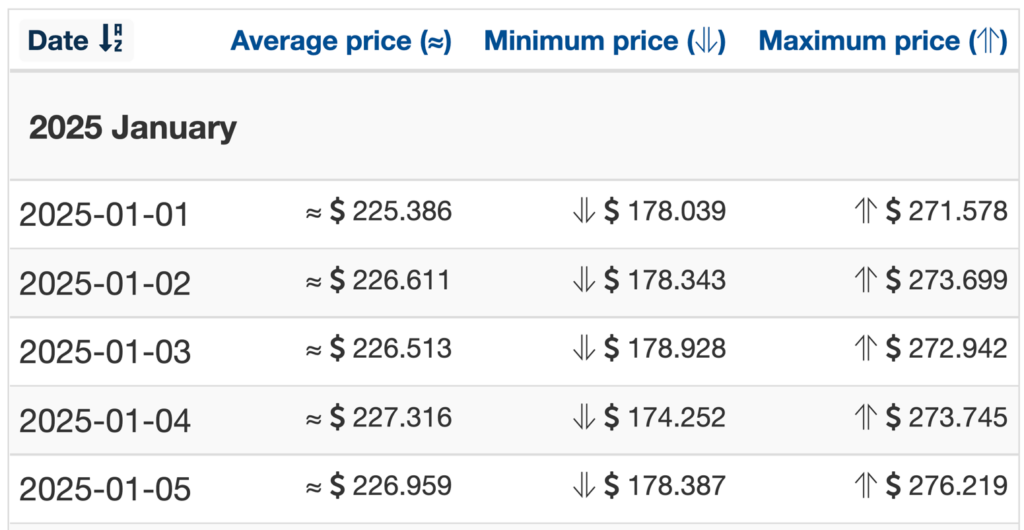 Wallet Investor suggests from $174 to $276 for FIL by the start of 2025, while Digitalcoin indicates a $168 valuation within the same time. Generally, experts believe the crypto market should continue to grow.
Perhaps these forecasts could be a little conservative. Yet, given how tricky it is to make a highly accurate Filecoin price prediction this far into the future, investors should never invest more than they can afford to lose.
The best way to buy Filecoin
By trading volume, CoinMarketCap lists Binance, Huobi, Coinbase, Gate.io, and KuCoin as the top 5 exchanges to purchase Filecoin. Of course, there are well over 100 marketplaces to buy this coin, offering a range of different fiat and crypto-paired markets.