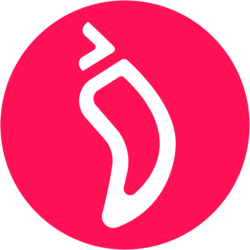 Chiliz (CHZ)
Price
What is Chiliz (CHZ)?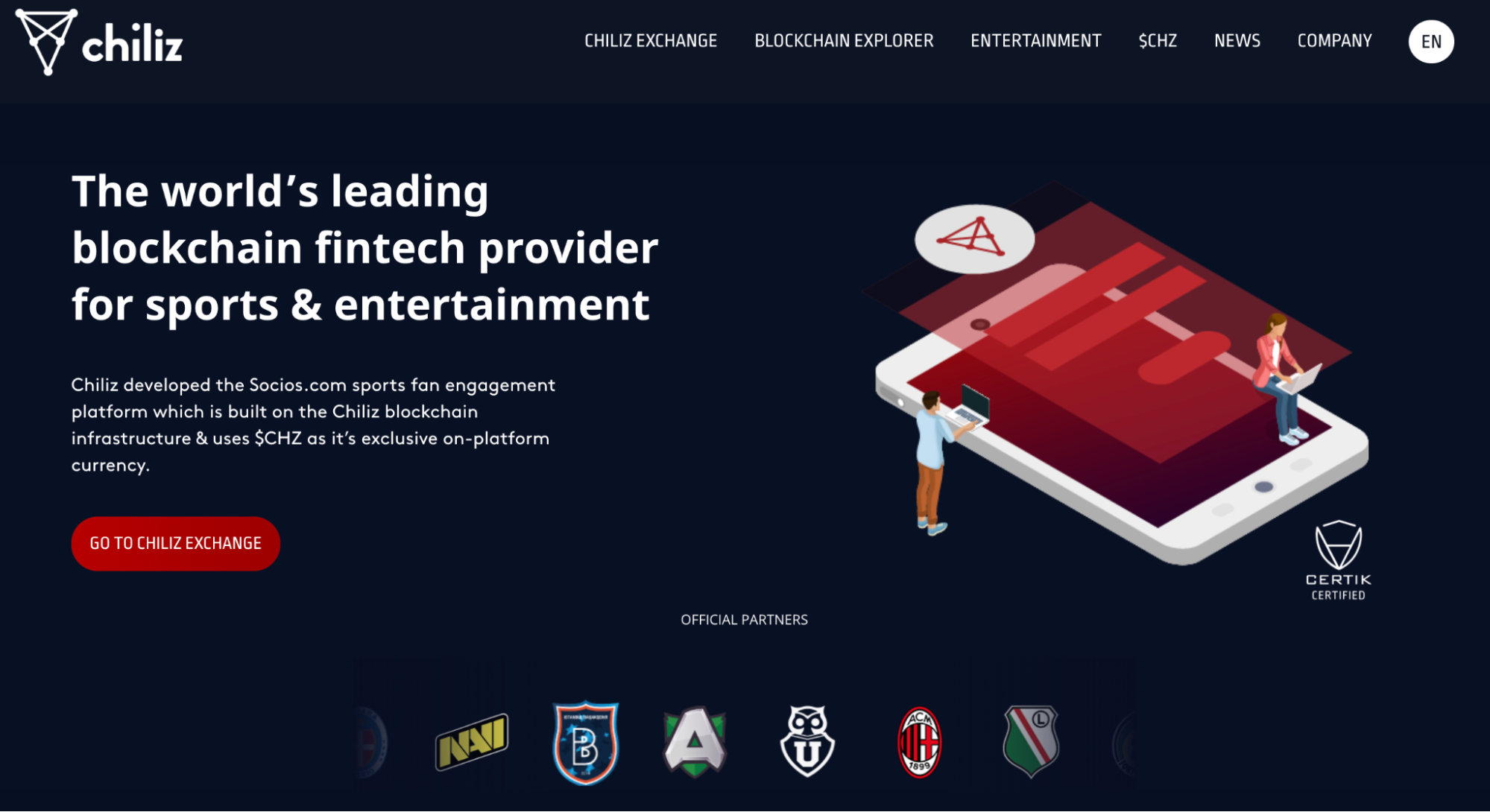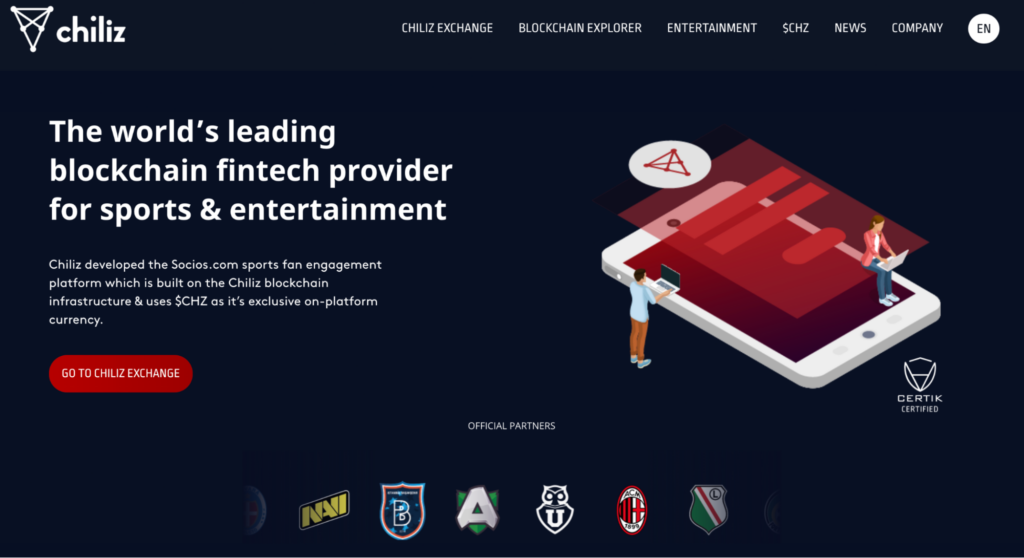 Chiliz (CHZ) is the unique on-platform digital currency for Socios.com, the largest blockchain-based sports fan engagement platform.
Launched in 2018, Socios is powered by the Chiliz blockchain and offers millions of die-hard sports fans an opportunity to connect with their favorite sports teams through branded fan tokens denoted in CHZ.
With these tokens, supporters can do numerous things like receive VIP rewards, poll voting rights, participate in competitions, games, chat forums, etc. Some of the many teams which have partnered with Socios include Juventus, Atletico Madrid, AC Milan, Paris Saint-Germain, Cleveland Cavaliers, Punjab Kings, Alfa Romeo Racing, and several others.
Sorios has partnerships with a host of football, fighting, cricket, gaming, basketball, motor racing, tennis, and American football organizations. Chiliz was created by Alexandre Dreyfus in 2017, a Maltese serial entrepreneur who is the CEO of both Chiliz and Socios.
CHZ launched in October 2018 with the total supply of 8.8 billion tokens 'pre-minted.' 34.5% of this distribution forms part of the FTOs (fan token offerings) when a new club joins Socios. The rest was allocated to marketing, the advisory board, seed investors, and strategic acquisitions.
CoinMarketCap ranks CHZ #91 for most traded coins with a price of $0.089329. Let's examine whether this project is a good investment and some Chiliz price prediction analysis.
Is Chiliz a good investment?
Chiliz brings blockchain technology together with sports, an industry continuing to grow in leaps and bounds. The service allows spectators to engage with their favorite sports teams in unique ways where they become more like active contributors than simply fans.
For instance, users can influence team-related decisions through polls determining the messages the captain should have on their armband, jersey designs, or even the line-ups teams should have in exhibition matches.
Something else worth noting is fan tokens have no expiration date, a stark contrast to ordinary memberships. Lastly, the intentional finite supply of CHZ is another plus to this project which creates scarcity.
If demand for Socios increases over time, this should theoretically make CHZ more valuable. Overall, Chiliz has a few unique selling propositions providing investment value in the crypto industry.
Should I buy Chiliz today: Crypto technical analysis for CHZ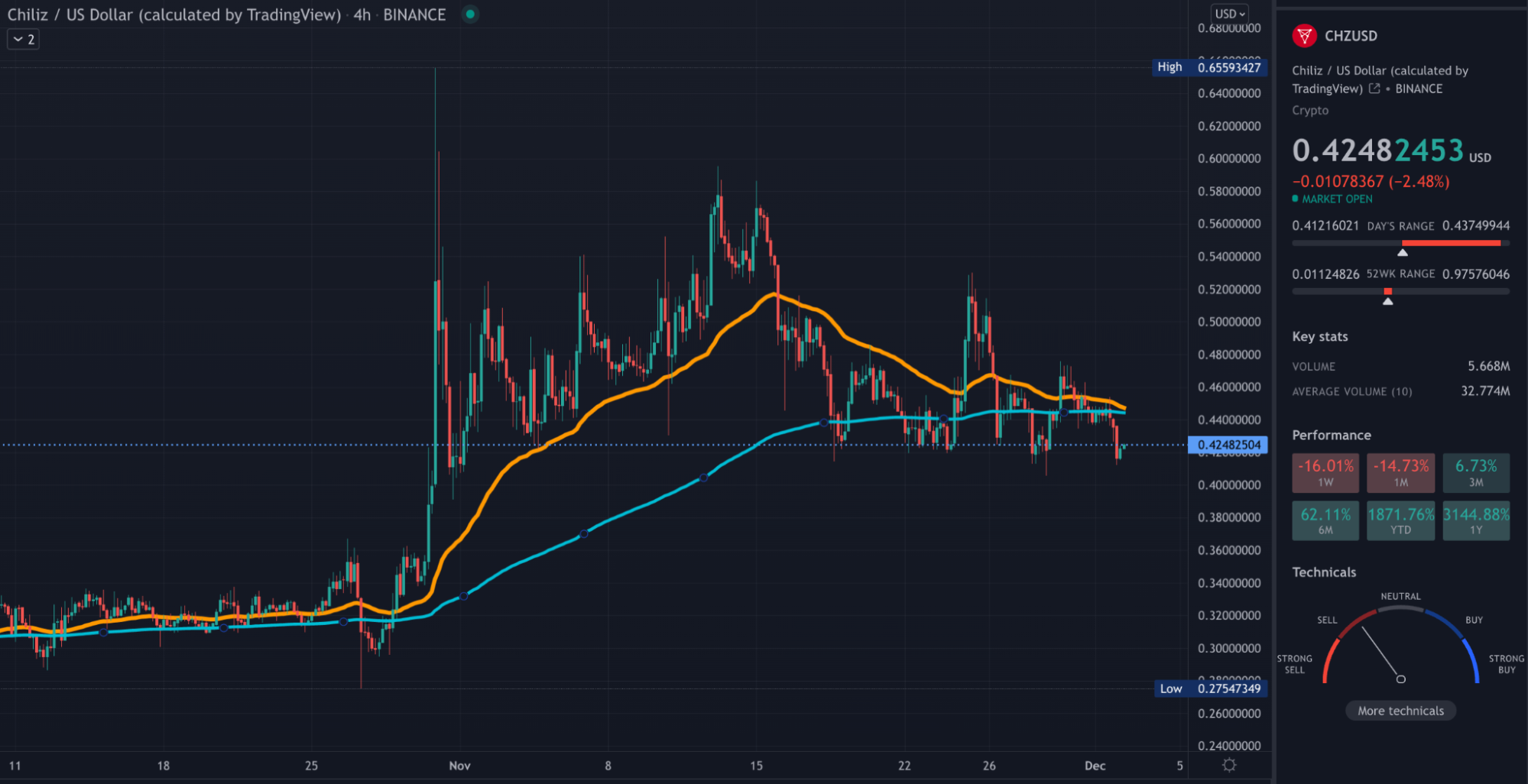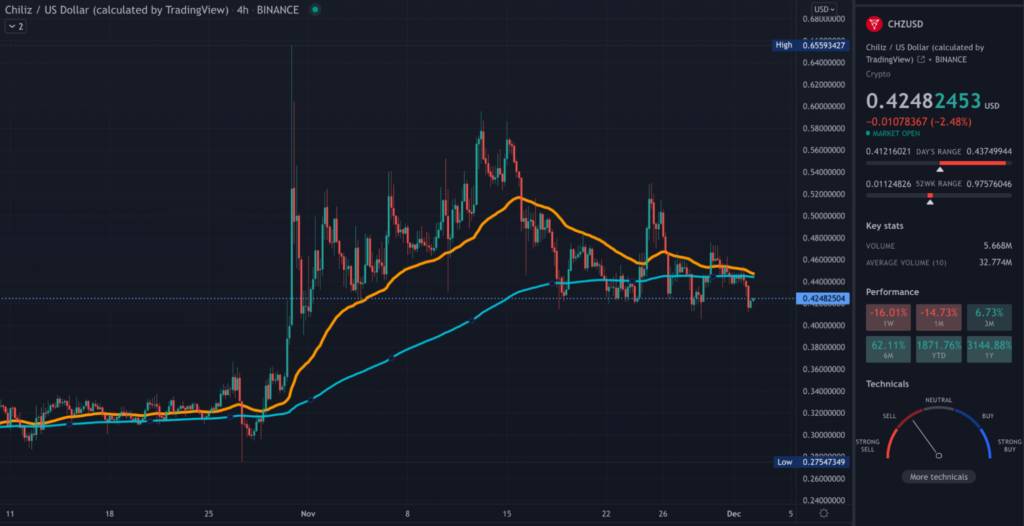 Based on our technical analysis, it's likely the best time to buy CHZ. We'll confirm this bias using a straightforward 50-day and 200-day moving average crossover strategy, which requires two entry triggers.
Firstly, the 50 (orange) should cross above the 200 (blue), and the price should be trading above both moving averages to confirm the bullish sentiment. When it happaens, the coin will have already appreciated. We can observe on the chart none of these things have occurred yet. Nonetheless, this bearish momentum could be short-lived as Chiliz price prediction for the long term looks promising.
Will CHZ coin price hit $1 in a year?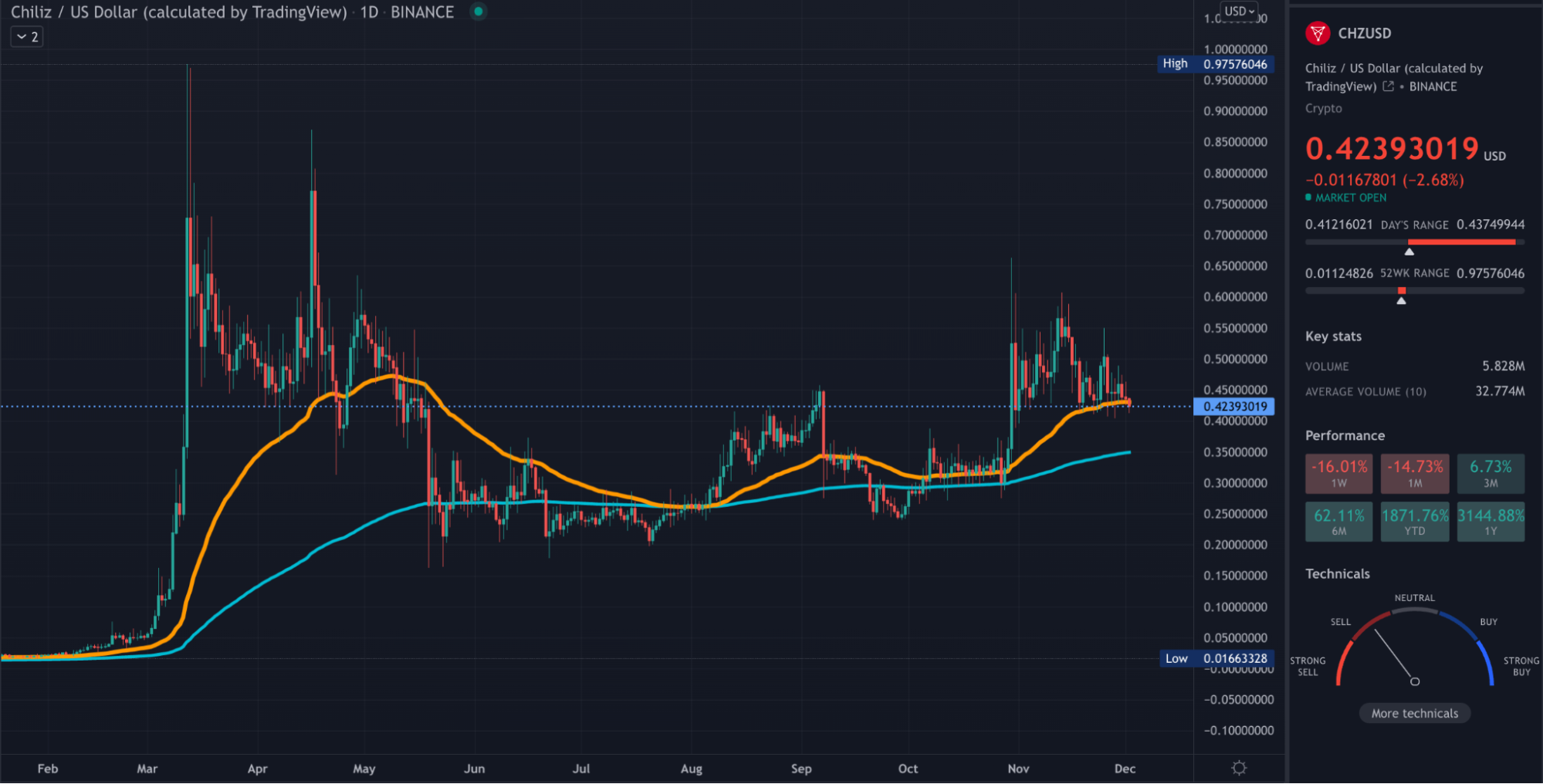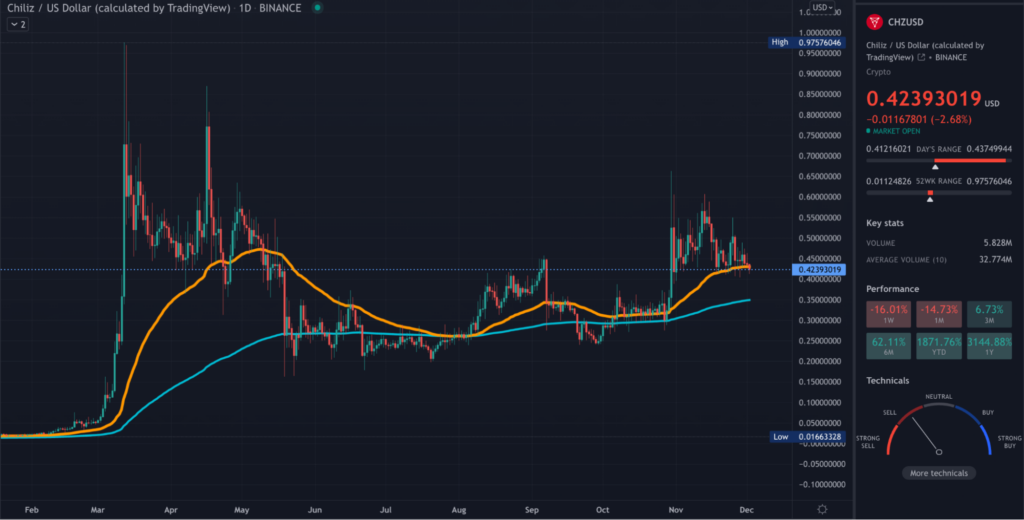 In March 2021, CHZ almost surpassed $1 as it reached an all-time high of 97 cents. Investors will hope the market can test this level and beyond within the next year. We'd need to observe a few forecasting sites to gain a rough idea of whether CHZ can reach $1 in this time frame.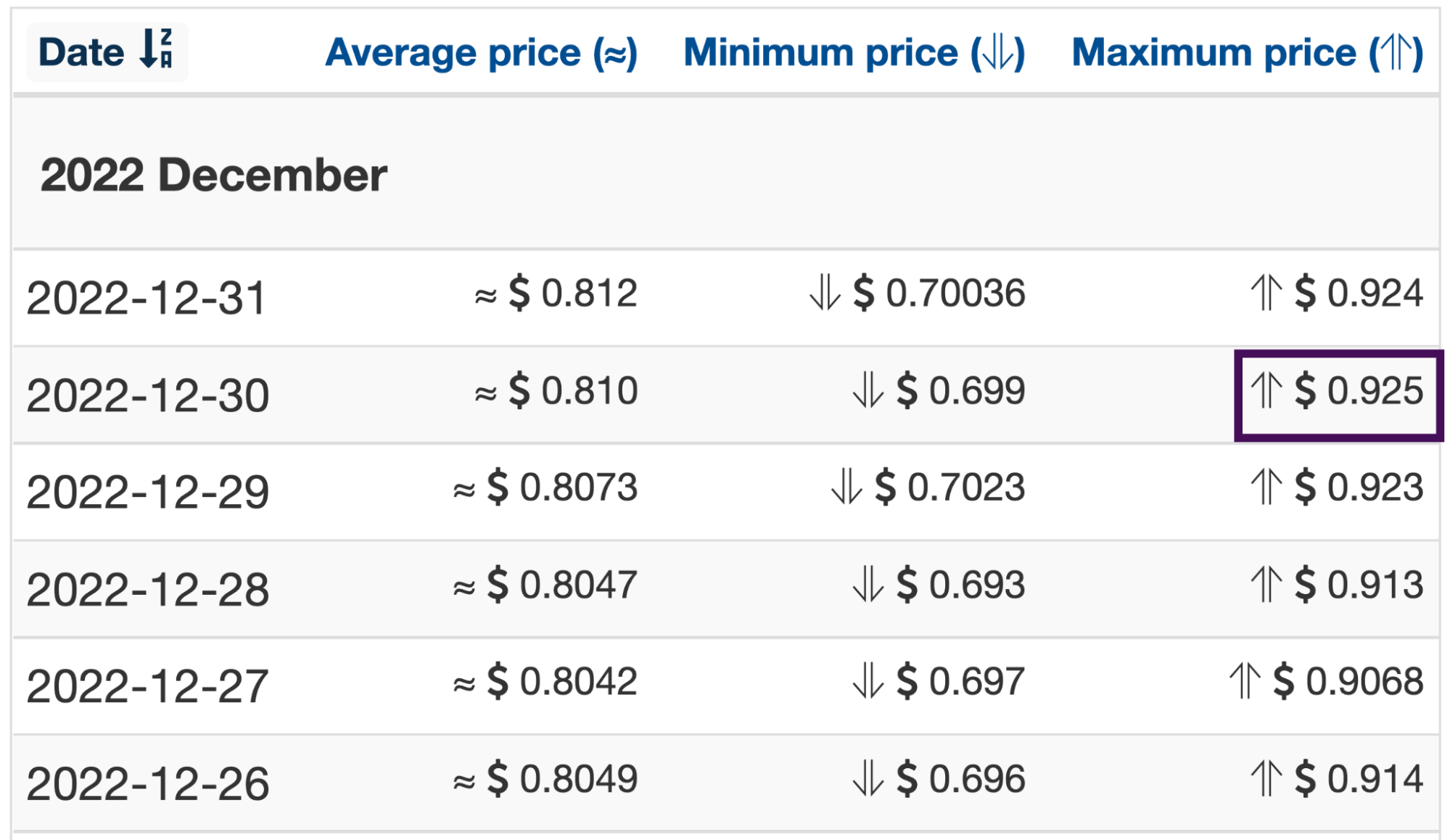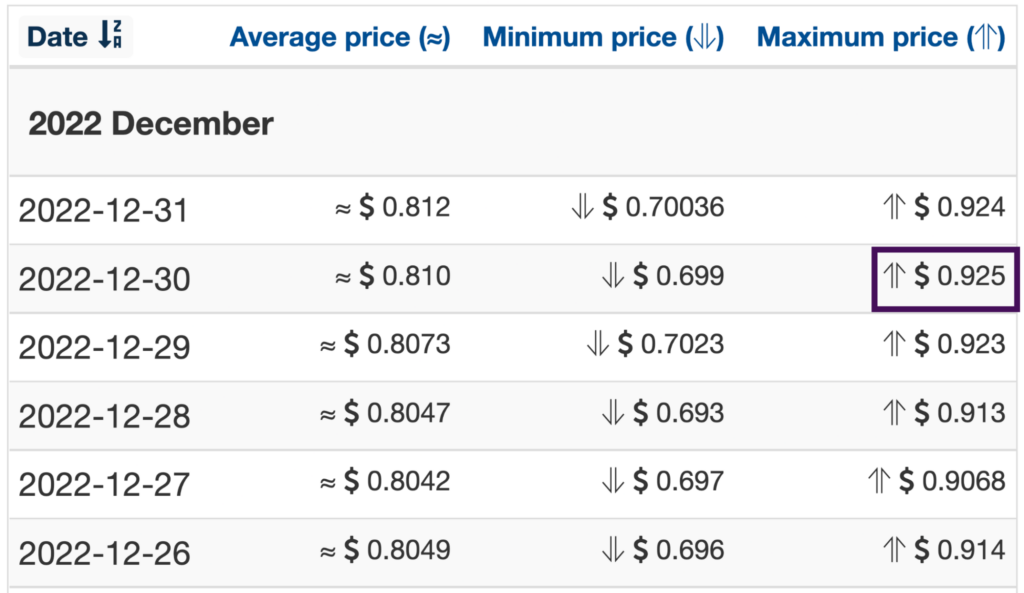 Wallet Investor pegs a maximum price of $0.925 for 2022, and other forecasting sites produce similar predictions. For instance, $0.78 is PricePrediction.net's highest estimate for CHZ, while Digitalcoinprice suggests $0.74 as the peak value.
Therefore, it's safe to assume $1 might not happen, but an unexpected boost in price can happen at any time, and a 138% increase isn't unheard of for a cryptocurrency.
What is CHZ price prediction for 2025?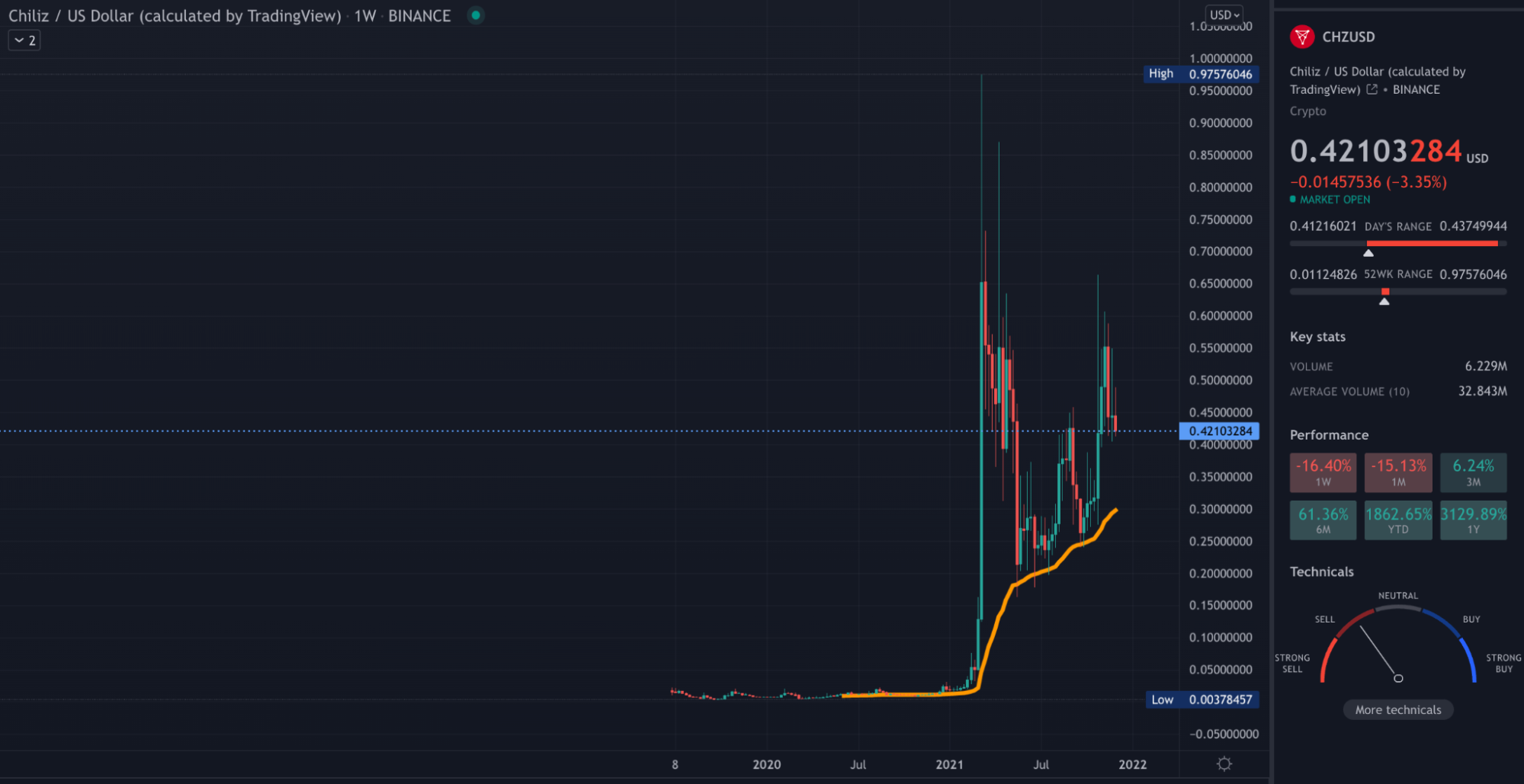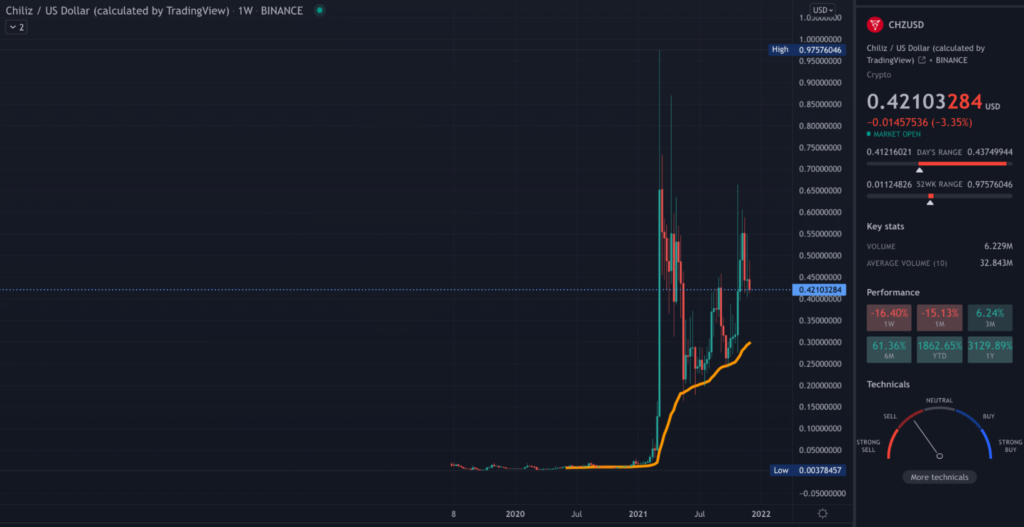 Despite a promising future for CHZ, we need to consider what might go wrong with this token in the next few years.
Best-case scenario
Wallet Investor suggests a maximum price of $1.81 for CHZ by the start of 2025.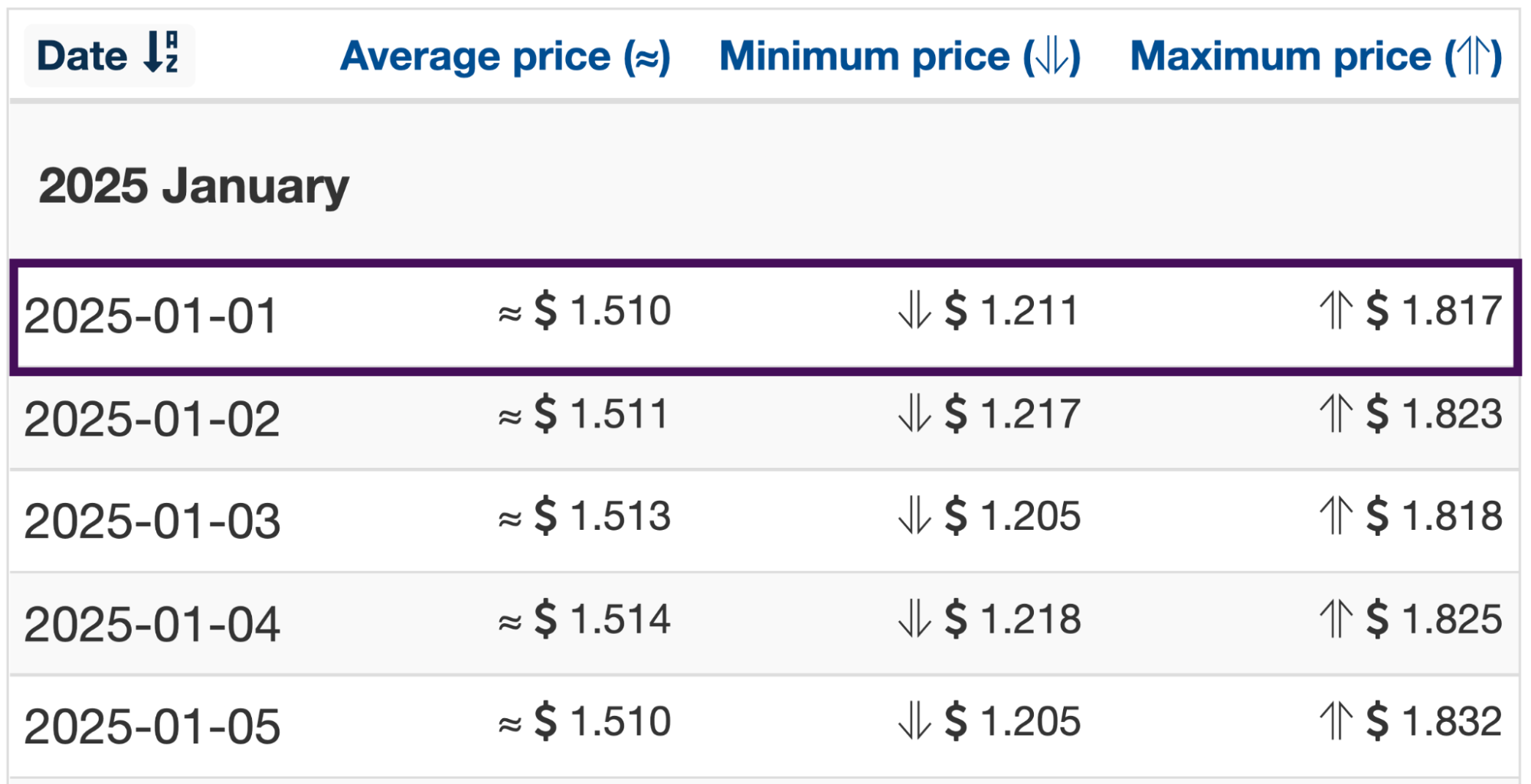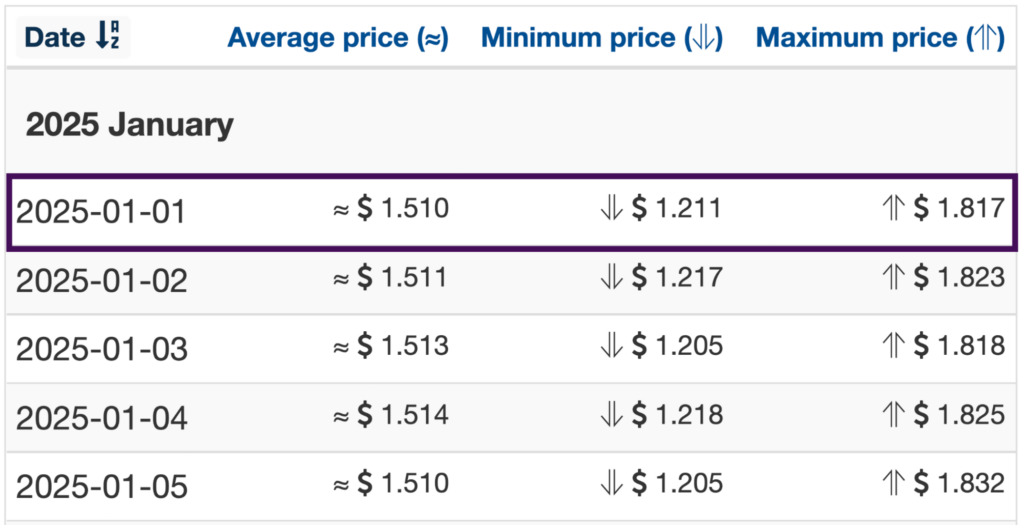 PricePrediction.net and Digitalcoinprice's maximum price predictions are $1.45 and $1.24, respectively. All these forecasts suggest 195-330% gains for this token over the next three years, which are quite realistic.
Worst-case scenario
As with any cryptocurrency, there are no guarantees CHZ will be worth more in 2025. In most cases, this may be caused by competition from other tokens. Also, while the sports industry is booming, it may need to reshift some elements to embrace the digital lifestyle where we may see far fewer people watching live games.
Moreover, any cryptocurrency is subject to high volatility and market uncertainty, resulting in 50%+ dips at any time. Therefore, one should invest with discretion and money they can afford to lose.
The best way to buy CHZ
Like most cryptocurrencies, you can buy CHZ through many exchanges like Coinbase, Binance, Bithumb, FTX, Huobi, and a myriad of others.