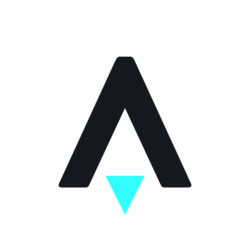 Star Atlas (ATLAS)
Price
What is Star Atlas (ATLAS)?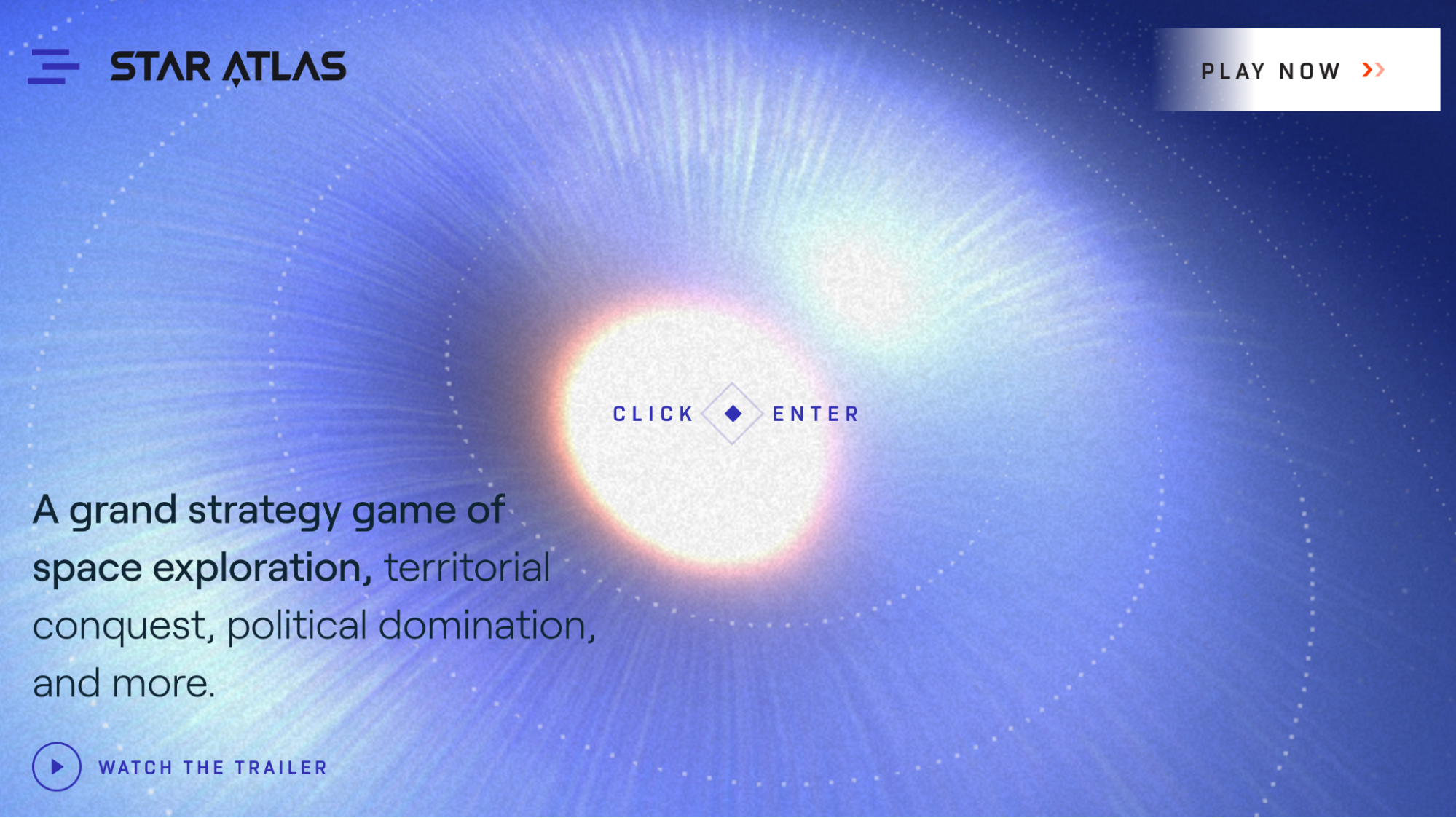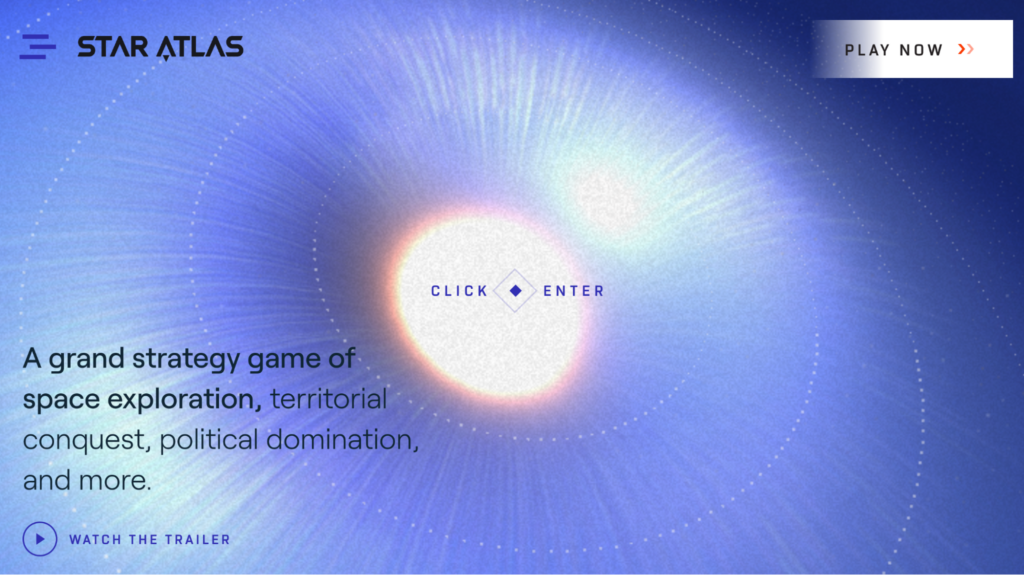 It's the year 2620, and three factions of humans, alien races, and sentient androids are competing for total territorial conquest in a sci-fi, space-themed universe. Well, what has been described here takes place on Star Atlas, a popular blockchain-based MMOG (massive multiplayer online game).
Users can acquire and create unique in-game assets from equipment to spaceships that they can tokenize into non-fungible tokens (NFTs). Players can trade such items in Star Atlas NFT marketplace using the in-game Solana-powered native token ATLAS.
Genre-wise, the game combines exploration, flight simulation, role-playing, and strategy. Star Atlas utilizes the next-gen graphics from Nanite's Unreal Engine to produce life-like cinematic visuals.
This project was established by three individuals: Michael Wagner (CEO), Pablo Quiroga (COO), and Deb Luca (head of operations). While only launching in January 2021, ATLAS is the 26th most traded gaming token (#266 overall) according to CoinMarketCap, with a price of $0.13.
ATLAS may be a notable investment if you believe in the potential future growth of gaming, DeFi (decentralized finance), NFTs, and the metaverse/virtual reality. So, let's explore some price predictions for this unique token.
Is Star Atlas a good investment?
Although Star Atlas is primarily a gaming token, it disrupts numerous sub-sectors. As previously mentioned, these are mainly DeFi, NFTs, and the metaverse, the latter of which has been a hot topic over the last few months.
We've seen the individual benefits of each segment of the crypto market. With DeFi, users can transfer monetary value without banks or central authority. When NFTs became an emerging trend, people began utilizing the power of tokenizing virtually anything of value and retaining verifiable ownership without any intermediary.
The metaverse is essentially an extension of all these concepts where it's envisioned people can work, play, socialize, do business, and more within a highly realistic virtual reality world. One of the defining features of any metaverse is a functional economy with its own currency.
It wouldn't be far-fetched to assume ATLAS can perform this duty as many other in-game currencies presently do. The gaming industry has evolved over the last few years to the point where people can make a respectable living by simply playing games, and Star Atlas is a prime example.
Should I buy ATLAS today: Crypto technical analysis for ATLAS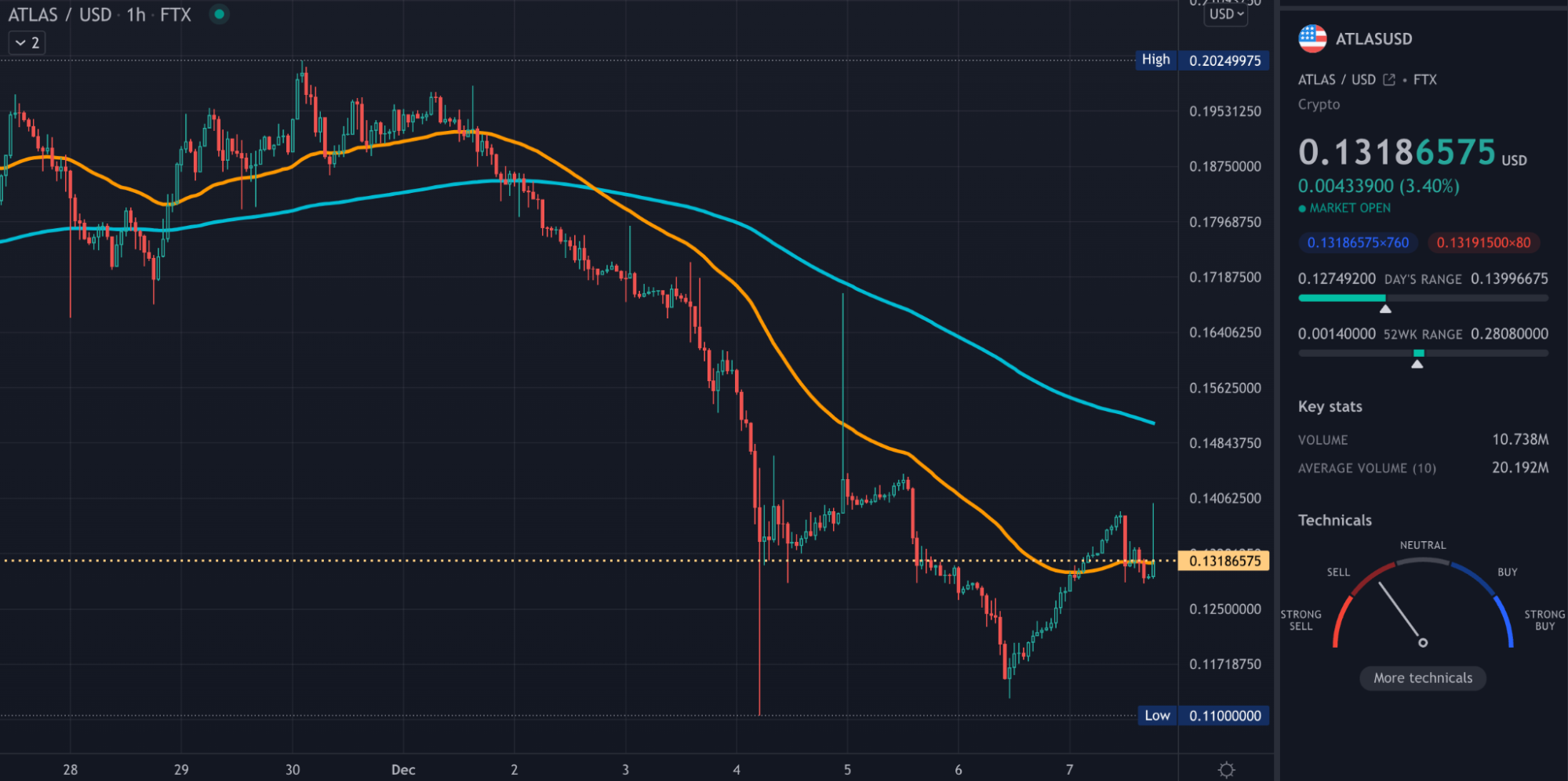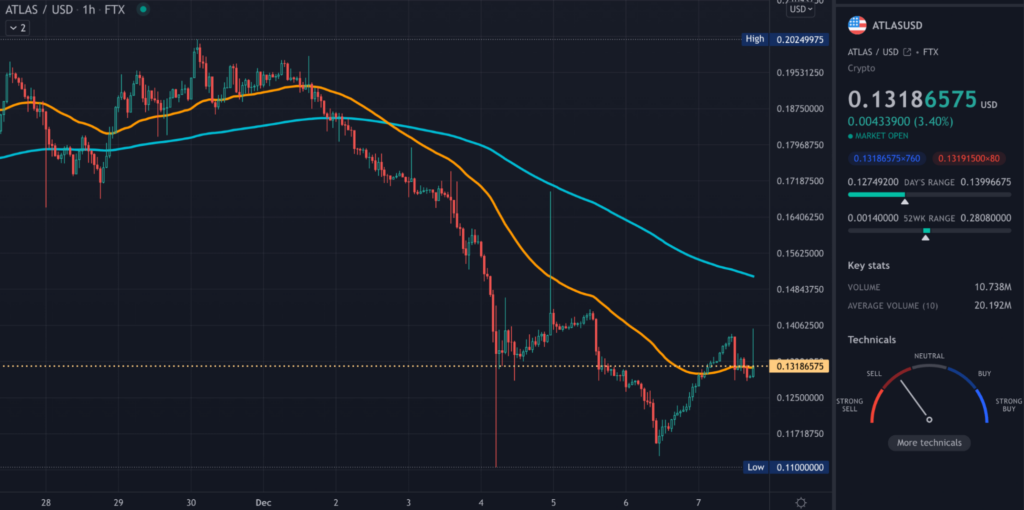 Our technical analysis suggests it may be the best time to purchase ATLAS presently before the game rollout and hold until it appreciates. We utilize a 50-day and 200-day moving average crossover strategy to confirm this bias. Traders look for two qualifiers with this system.
Firstly, the 50 (orange) must cross on top of the 200 (blue). Lastly, the price must be trading below both moving averages. On the chart, while the price is testing the 50, it's well below the 200.
Moreover, the slope of the moving averages is angled downwards, suggesting a temporary downtrend. However, investors will hope this is only short-lived as the future price predictions for ATLAS are more forward-looking.
Will ATLAS coin price hit $0.50 in a year?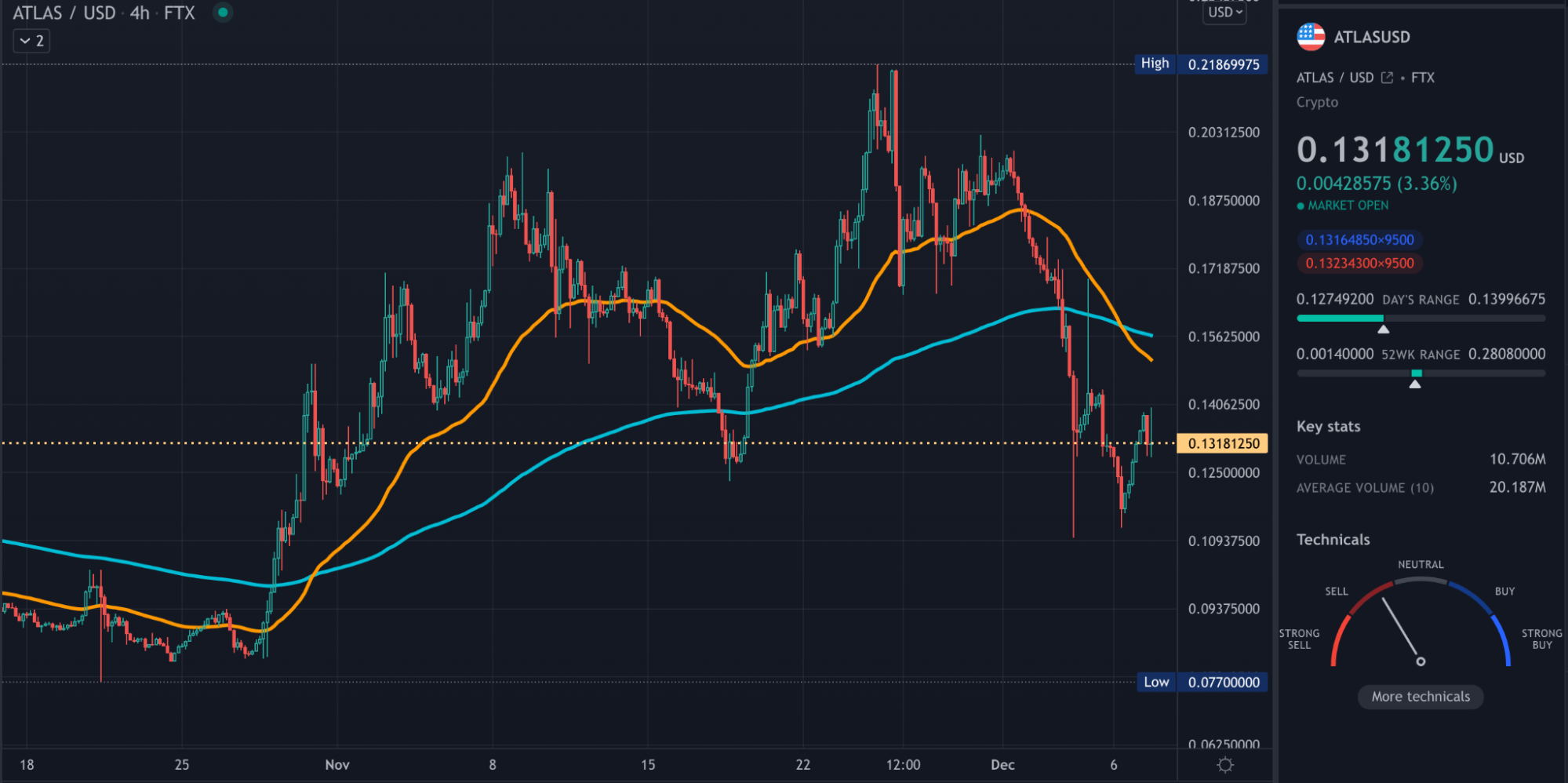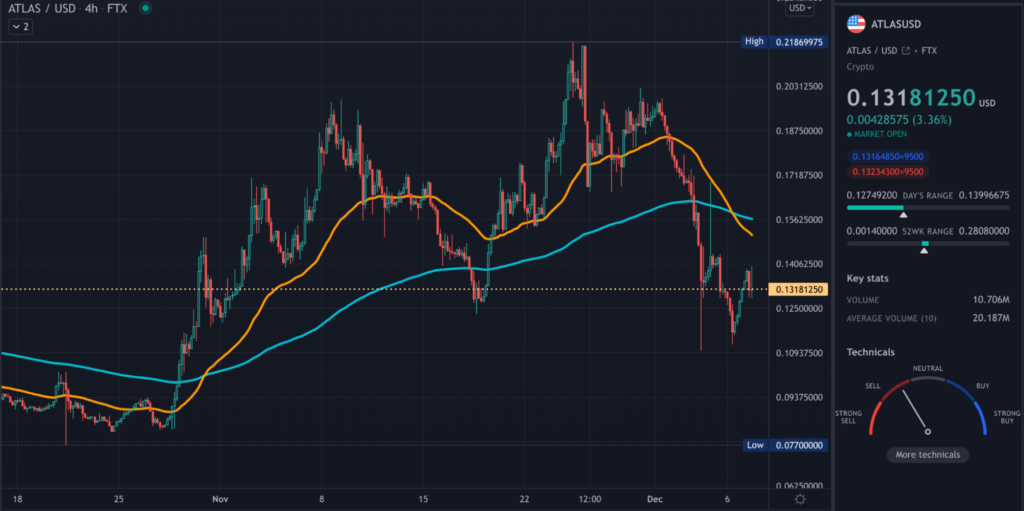 Having reached an all-time high of 28 cents in September 2021, $0.50 is probably the next awaited target within the next year. This increase would represent a 316% gain from the current price, which wouldn't be unheard of for a cryptocurrency.
To have a rough idea of whether the price could reach 50 cents, we'd have to observe algorithm-based forecasts from a resource like Wallet Investor.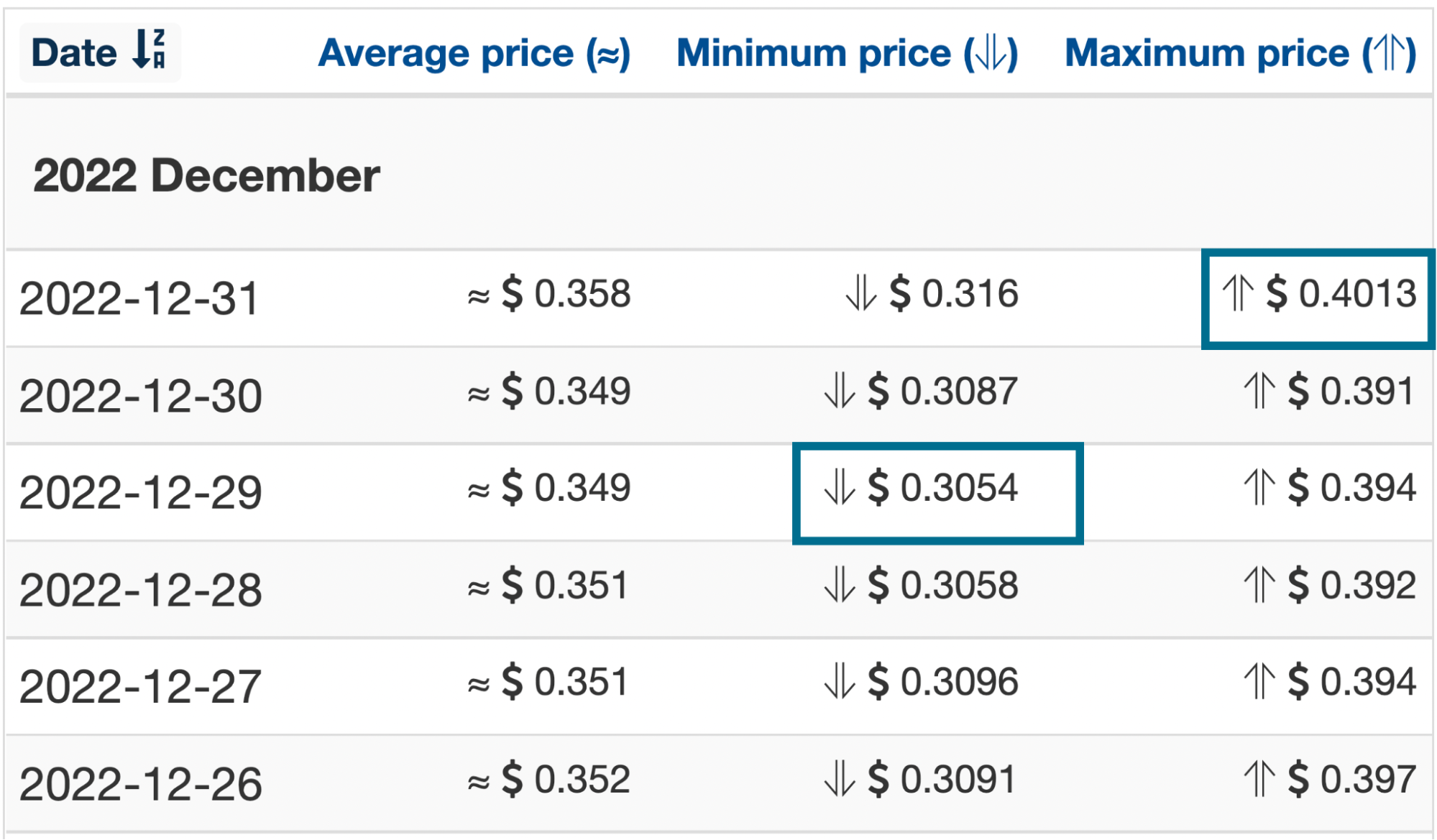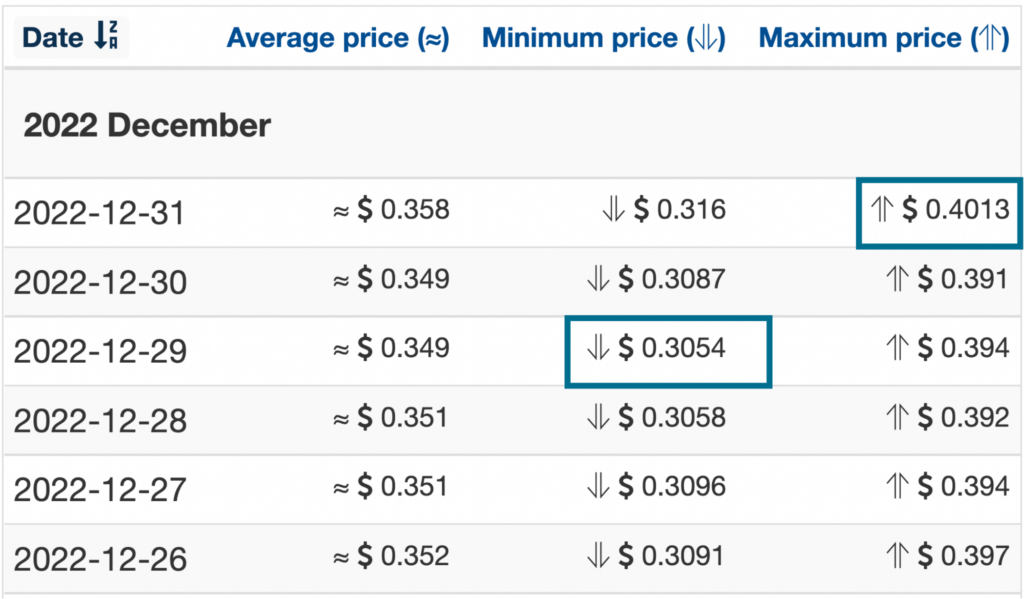 The site approximates a minimum value of $0.30 and a maximum price of $0.40. On the other hand, Digitalcoinprice estimates a maximum value of $0.22. Based on these forecasts, it seems unlikely ATLAS will reach $0.50 within the coming year.
What is ATLAS's price prediction for 2025?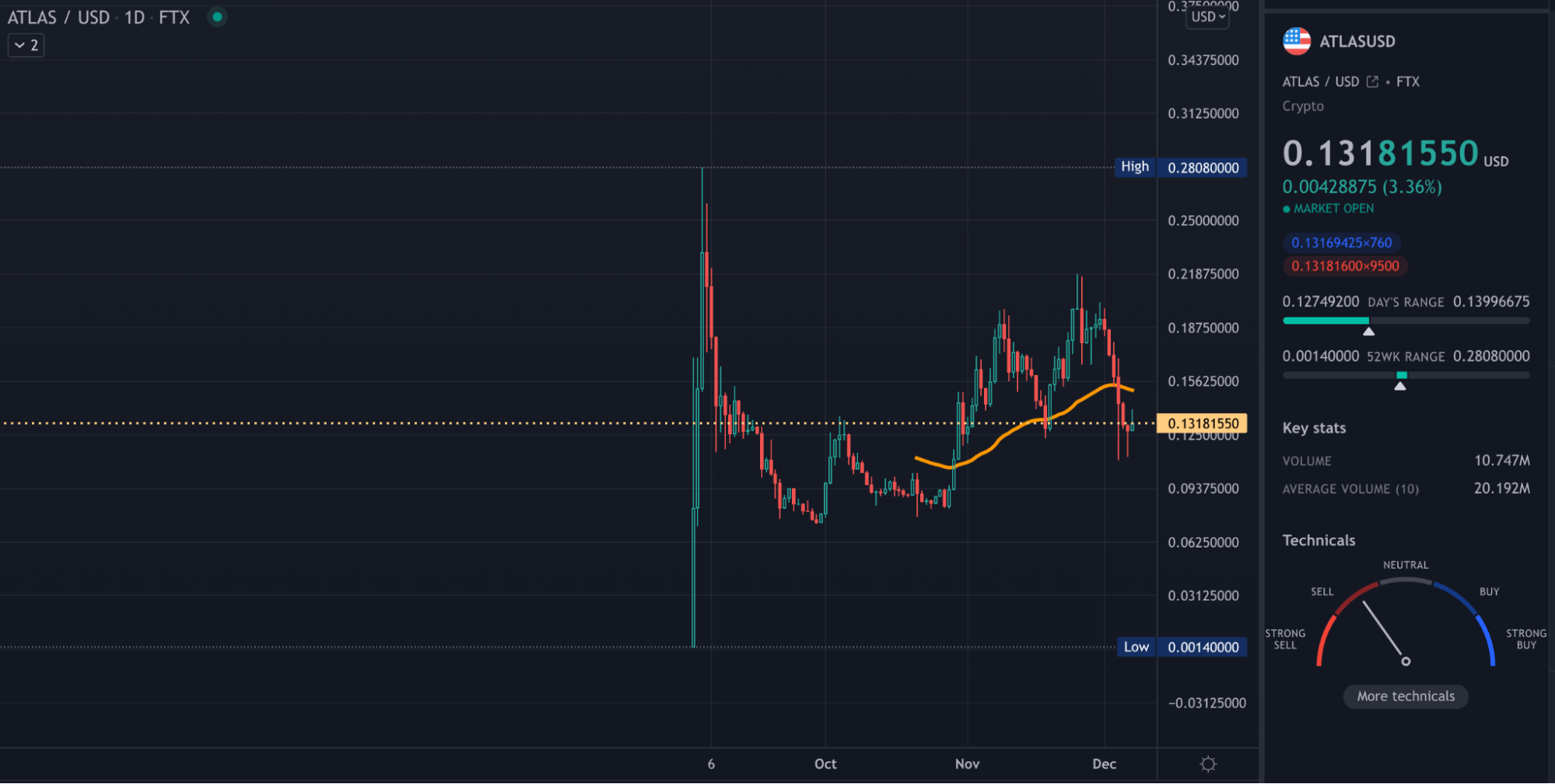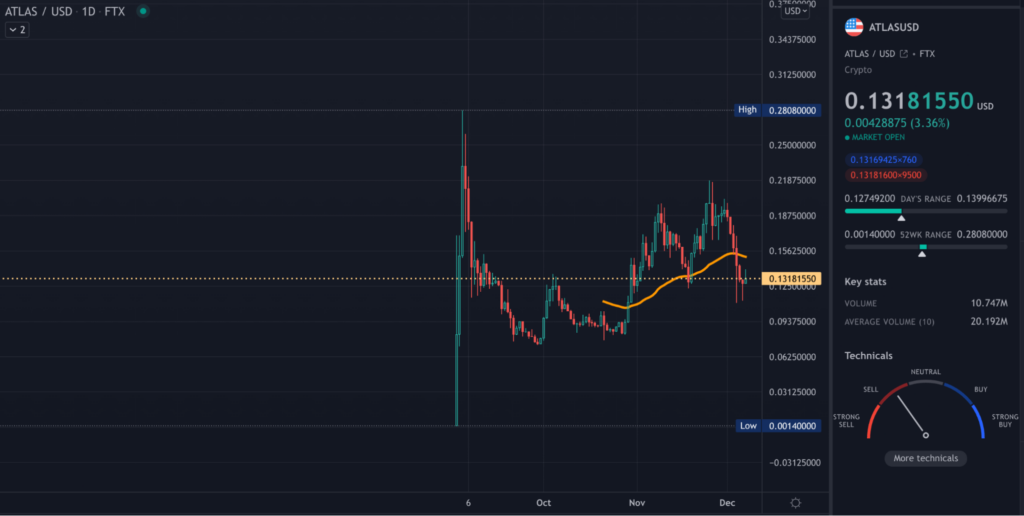 Overall, an investment in ATLAS is a firm belief in how gaming will bring out an unprecedented technological evolution worth billions of dollars in revenue for all those involved. Yet, it's still wise to consider both the best and worst-case scenarios for ATLAS future prices.
Best-case scenario
By 2025, Wallet Investor suggests a maximum price of $0.83.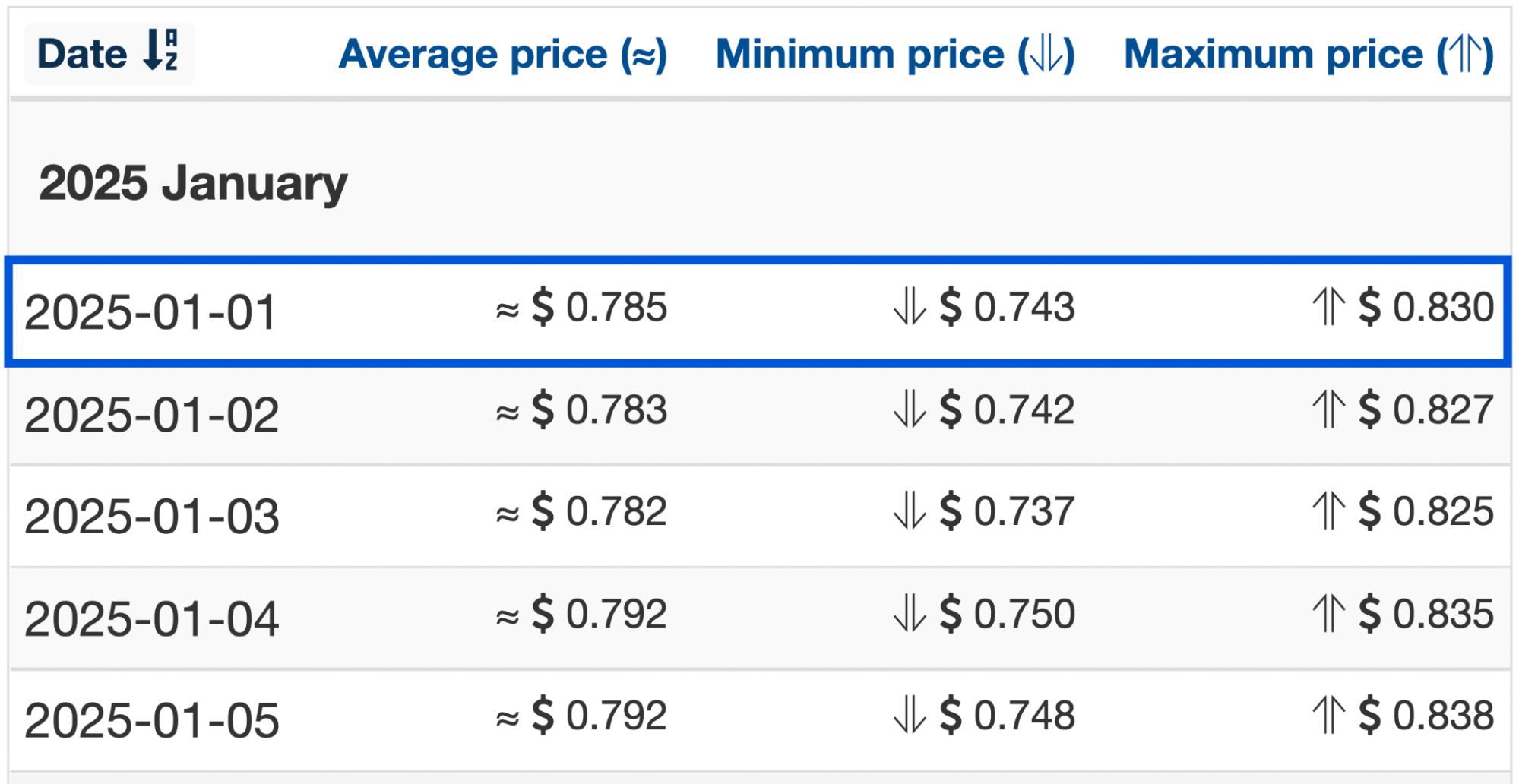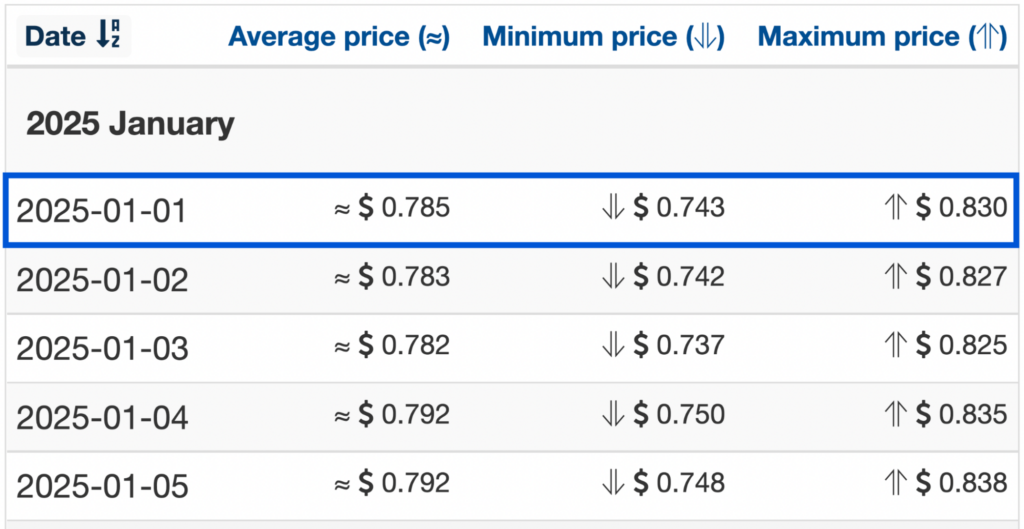 Digitalcoinprie is slightly less optimistic, with a peak value of $0.71. If these predictions are anything to go by, investors would at least expect feasible 5-6X gains or more over the next three years.
Worst-case scenario
The metaverse is an emerging industry, meaning we can expect a lot of competition in cryptocurrencies. As it stands, the gaming sector is already over-saturated as each project looks to snatch market share.
These are some of the threats to ATLAS and other coins, factors that can considerably affect growth potential. Hence, it's wise to invest cautiously and never above what you can afford to lose.
The best way to buy ATLAS
17 centralized and decentralized exchanges offer exposure to ATLAS at present. Among them are reputable providers such as Raydium, FTX, Gate.io, AscendEX, etc.