AVA (AVA)
Price
What is Travala.com (AVA)?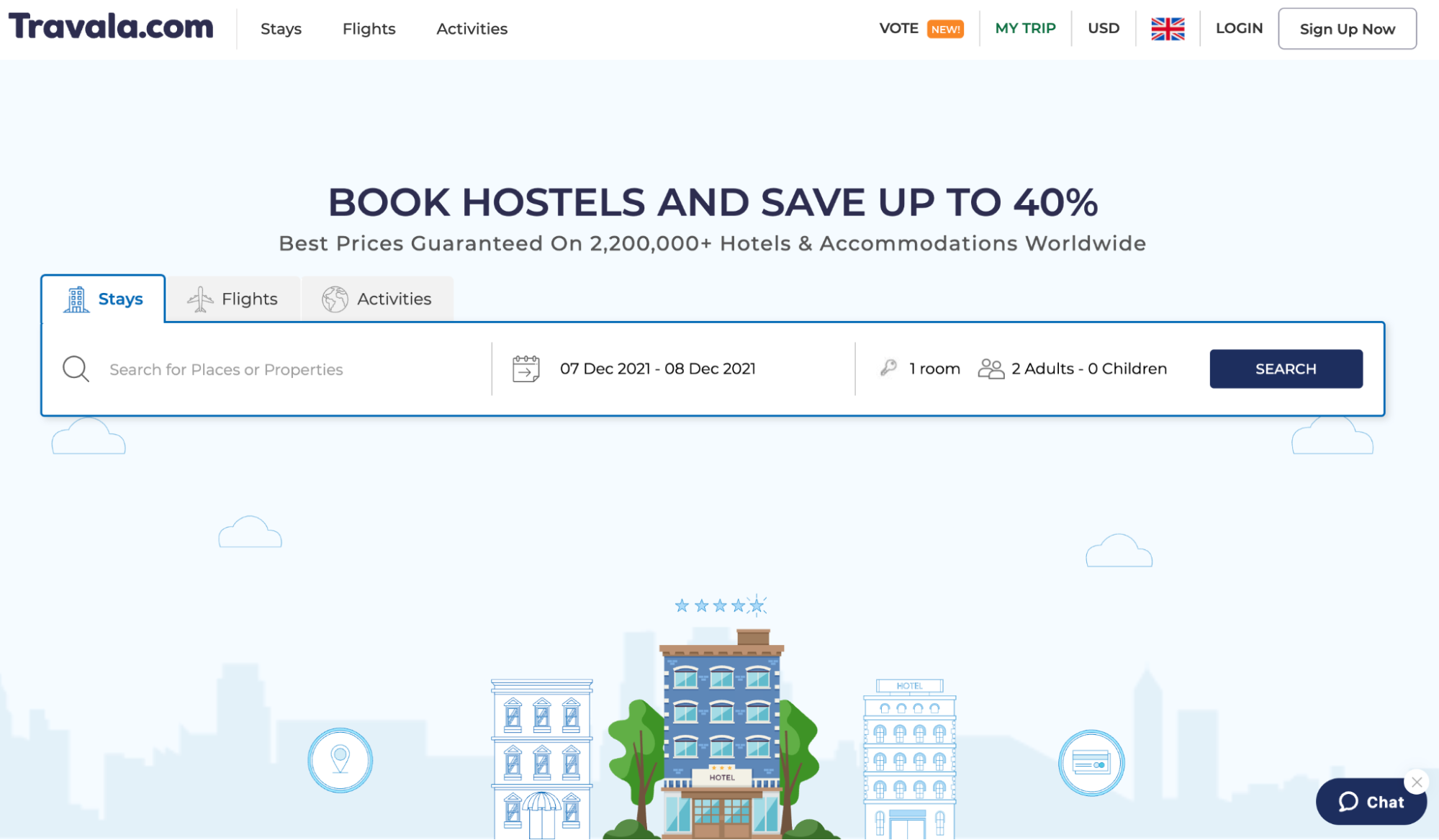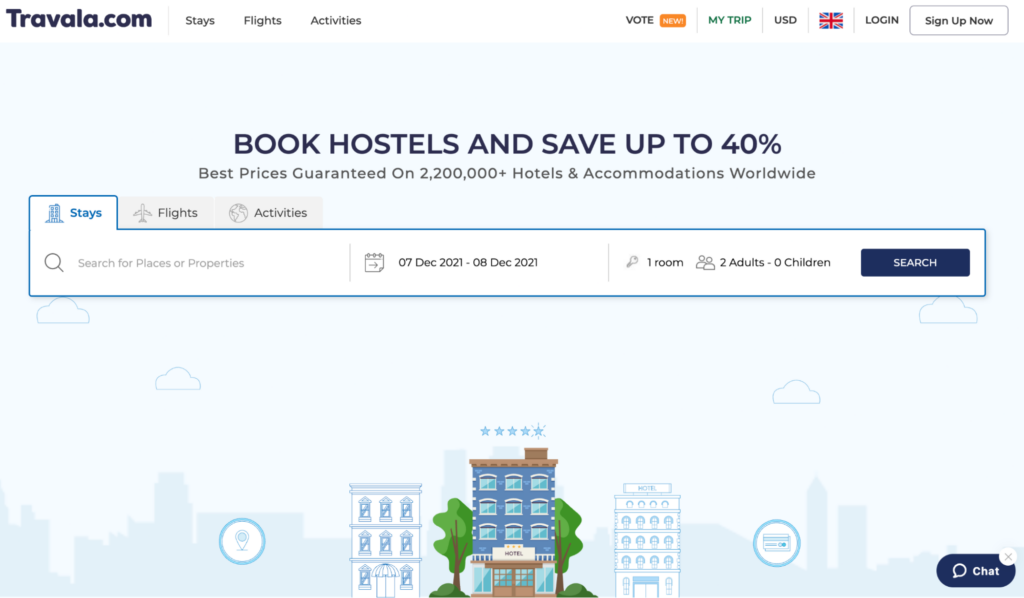 Travala.com is one of the leading travel booking sites incorporating the use of cryptocurrencies. There are more than 2.2 million travel-related offerings on Travala, primarily consisting of accommodation, flights, and leisure activities in nearly all parts of the world.
Users can pay for these experiences in numerous payment options, including an impressive list of 74 cryptocurrencies. One of these coins is the site's own utility token, AVA, powered by Binance Chain, Binance Smart Chain, and Ethereum.
With AVA, users qualify to be part of the 'Smart Program,' which provides several benefits like price discounts, loyalty rewards, platform voting rights, and other incentives.
Travala was founded in 2017 by Juan Otero, Steve Hipwell, Matt Luczynski, a group of experienced fintech, travel, and blockchain experts who had the mission to make the travel industry more transparent, innovative, and secure.
AVA is ranked #432 for most traded coins on CoinMarketCap presently, with a value of $2.42. So, is this token worth investing in; what does AVA price prediction analysis say about future values? Let's find out.
Is Travala.com a good investment?
Travala.com is a prominent blockchain-based travel booking service backed by exchanges like Binance. In the site's whitepaper, numerous problems were outlined, which the founders believe Travala solves.
One of the challenges with the travel industry is how brands have low margins, suffer a reputational impact, lack customization and transparency, have ineffective loyalty programs, and limited range of payment options.
As a solution, Travala.com guarantees users pay up to 20% less with no hidden fees, making the site a cheaper alternative. The developers believe their pricing is fair. Users can customize their booking experience and trust the reviews are verified.
Moreover, clients have a strong incentive to join Travala's loyalty program as they can earn rewards with real monetary value. So, overall, Travala.com has a few solid fundamentals, making it a potentially good investment for the future.
Should I buy AVA today: Crypto technical analysis for AVA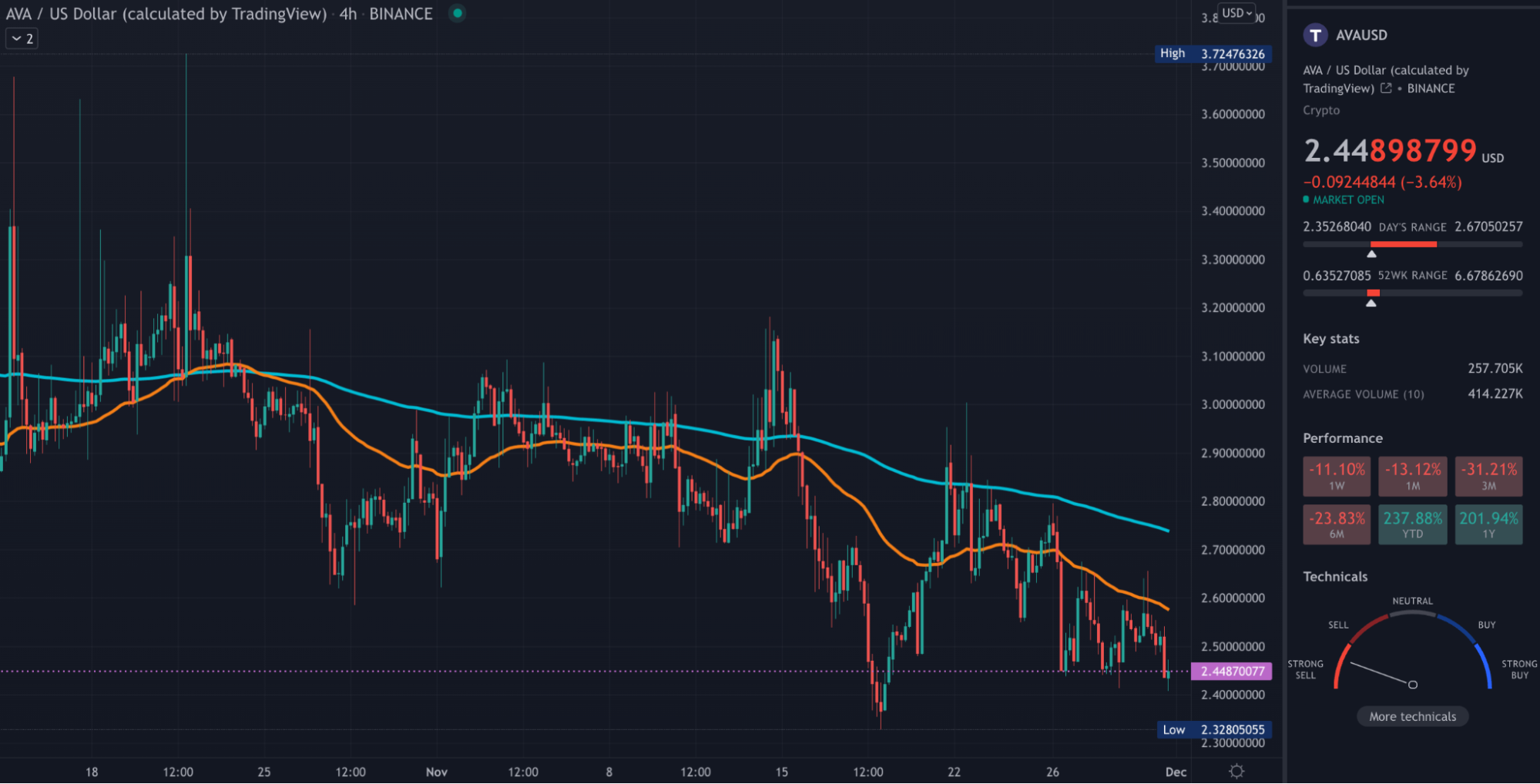 Our technical analysis suggests it's certainly not a good time to buy AVA today. We'll use a 50 and 200-day moving average crossover strategy for confirmation.
The 50 (orange) needs to cross above the 200 (blue) as the first qualifier for a buying trigger. Secondly, the price must trade above both. As is evident on the chart, the market is well below, plus the slope of the moving averages are pointing downward.
Yet, AVA price prediction forecasts are more optimistic. So, investors will hope this bearishness is temporary.
Will AVA coin price hit $10 in a year?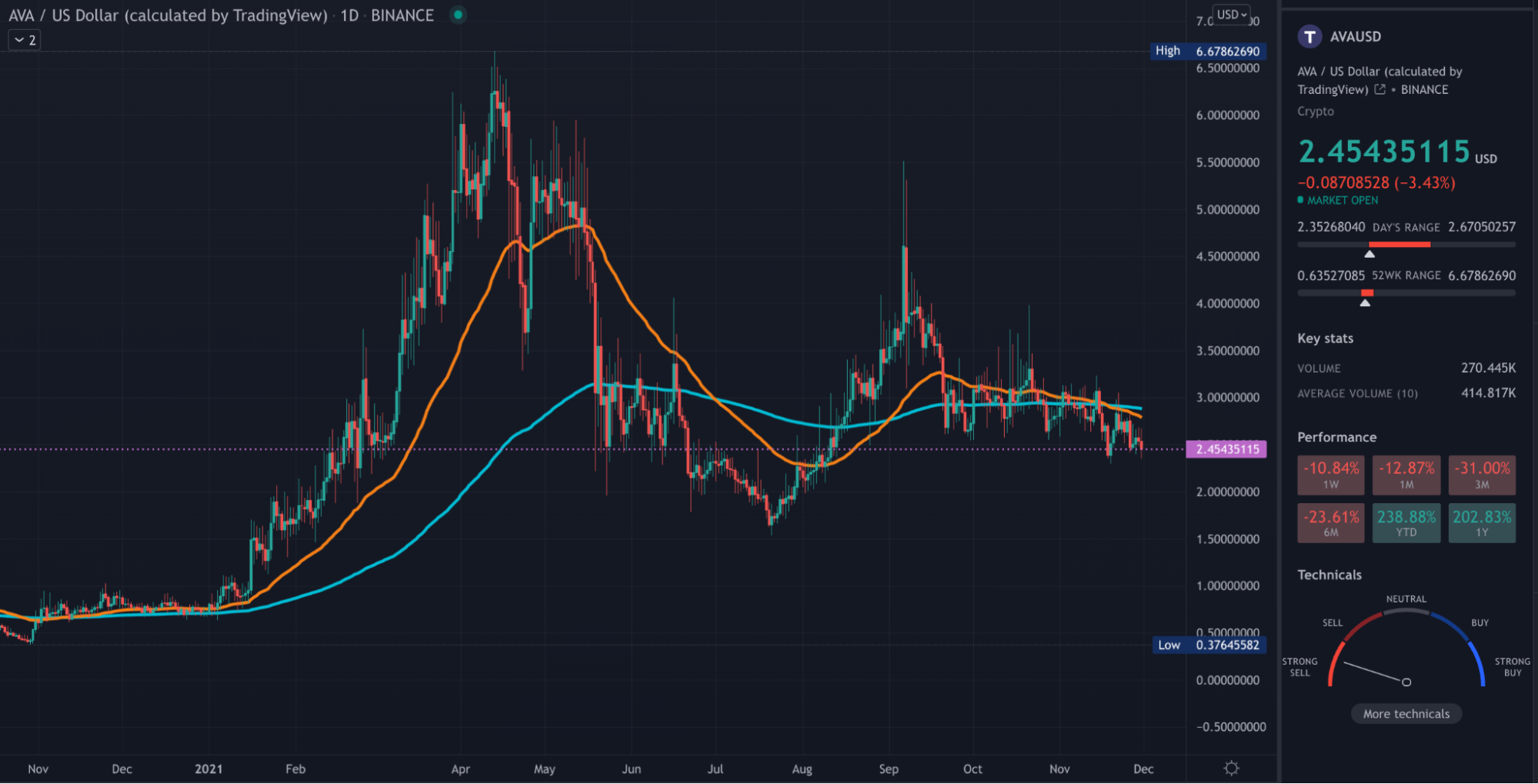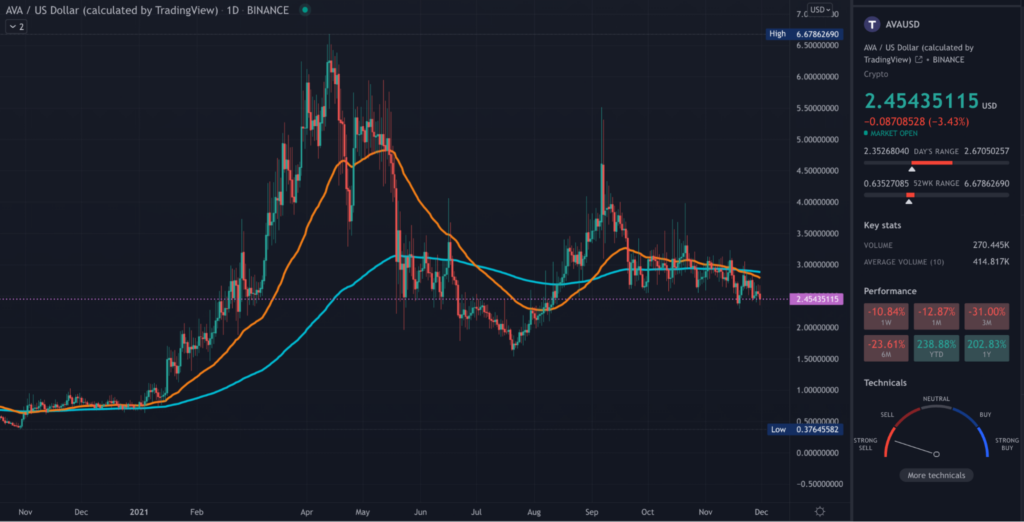 AVA reached an all-time high price of $6.67 in April 2021. So, the next target should be $10. Let's first note that if you purchased AVA this time last year and never sold, your investment would be worth 204% more.
We may consider this figure as a benchmark for how much we should expect the coin to increase for the coming year.
Hypothetically, if the price moved this much again, the value would be $7.35. Of course, it's only an assumption as the market could do better or worse. However, it's fair to assume AVA could trade in the $6 to $7 range in a year under normal circumstances.
More algorithm-based forecasts from Wallet Investor also confirm it isn't likely to hit $10 in a year.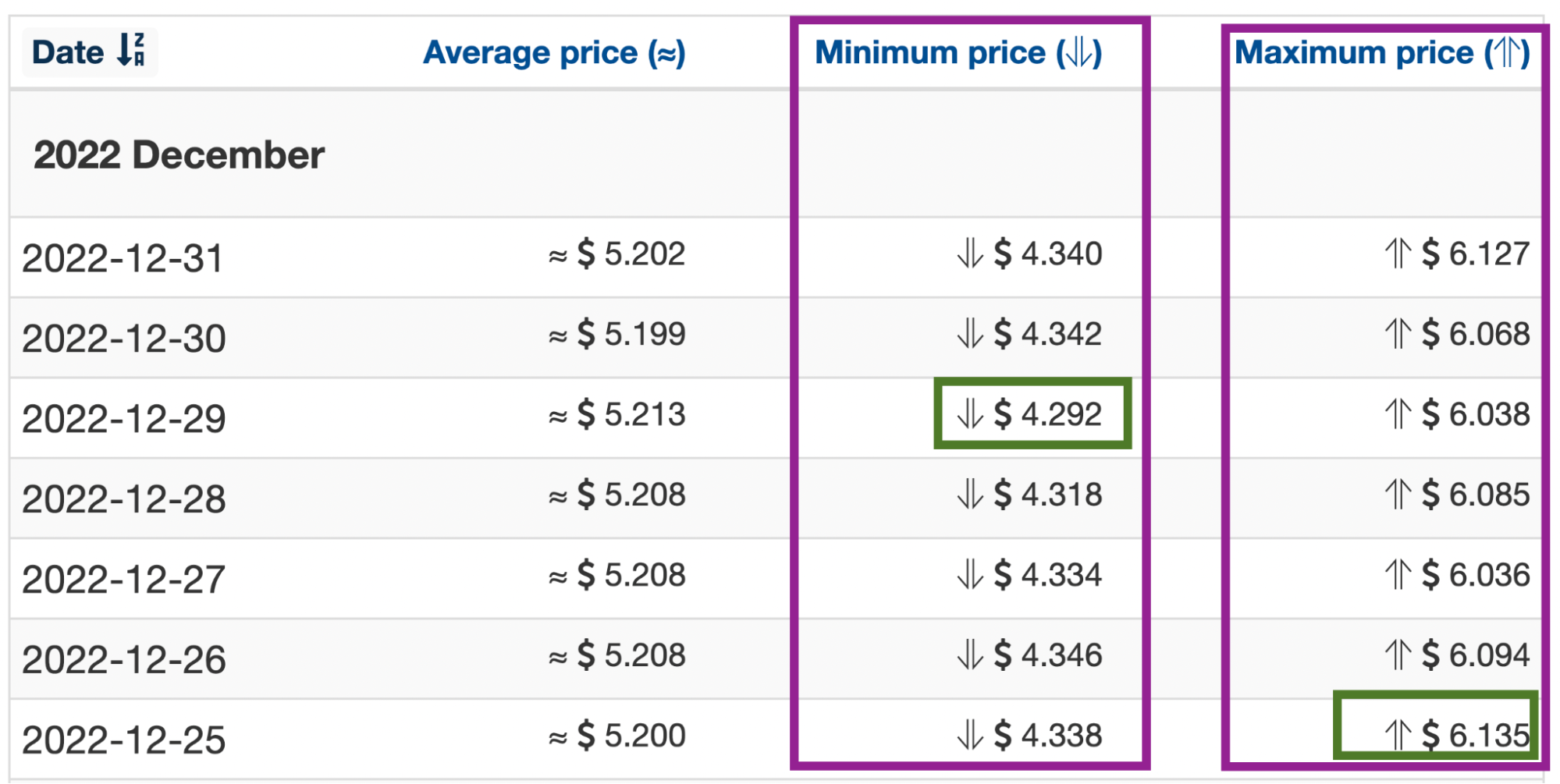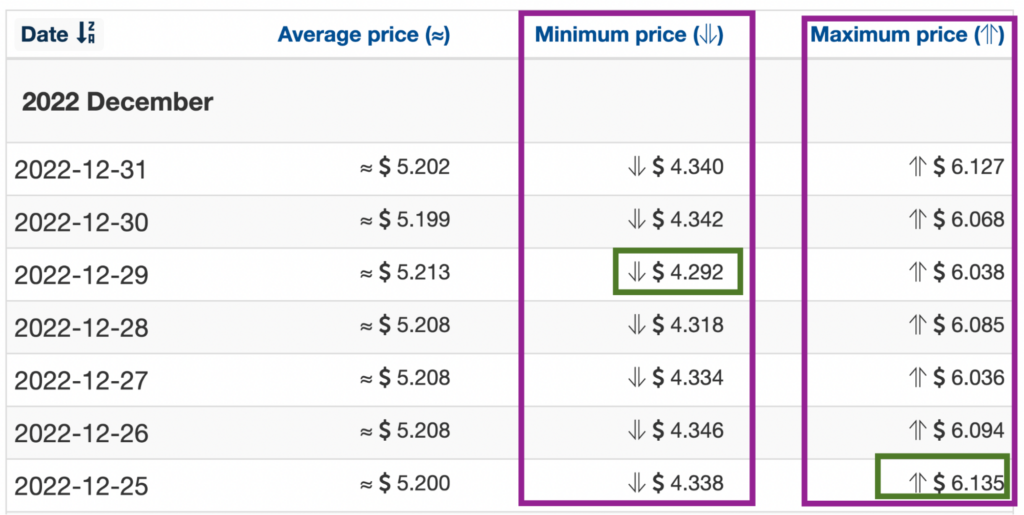 Wallet Investor predicts minimum and maximum prices of $4.292 and $6.135, respectively. If we consider $6.135 would result in a 153% increase, it's not far from how much the coin has performed on an annualized basis.
What is AVA's price prediction for 2025?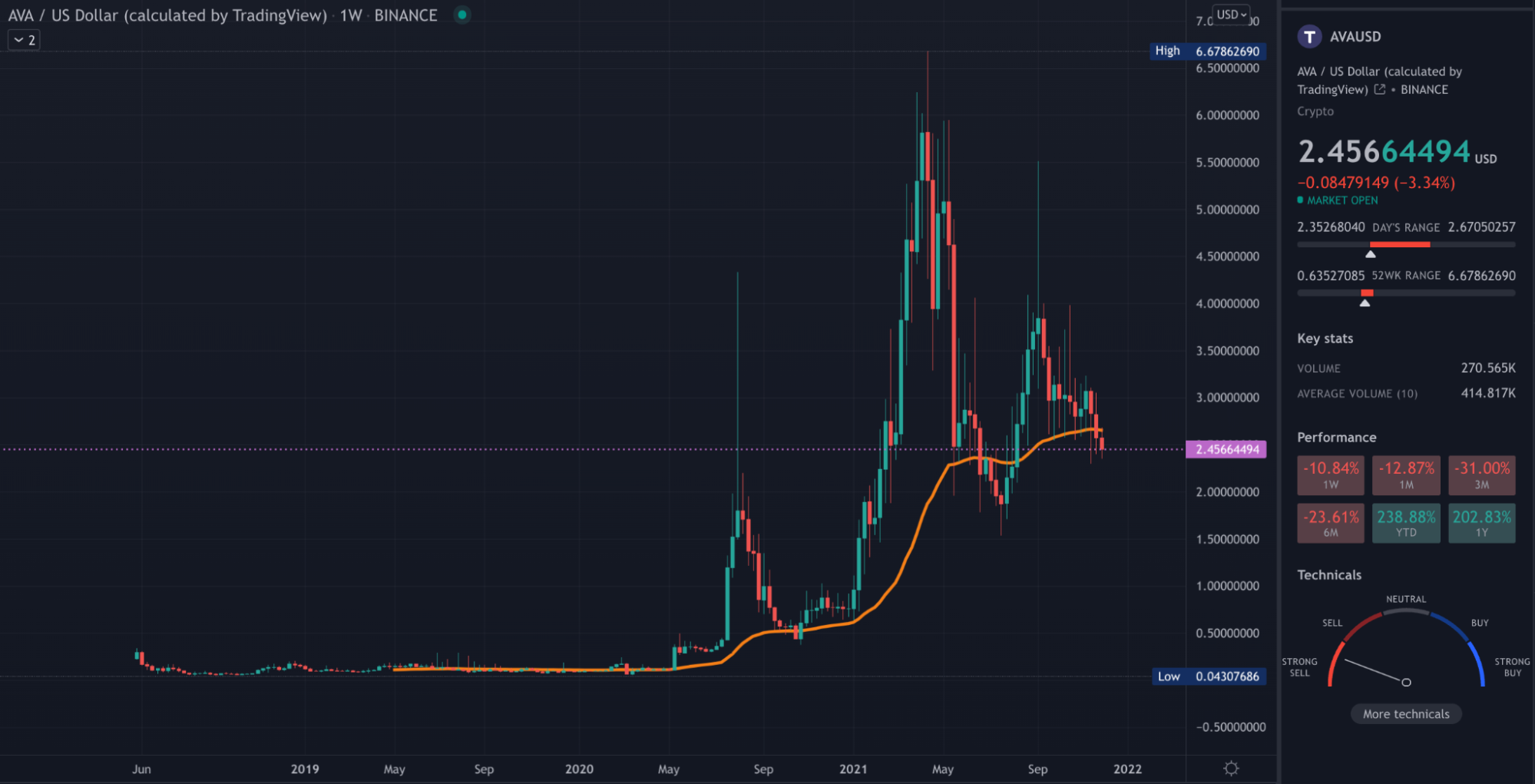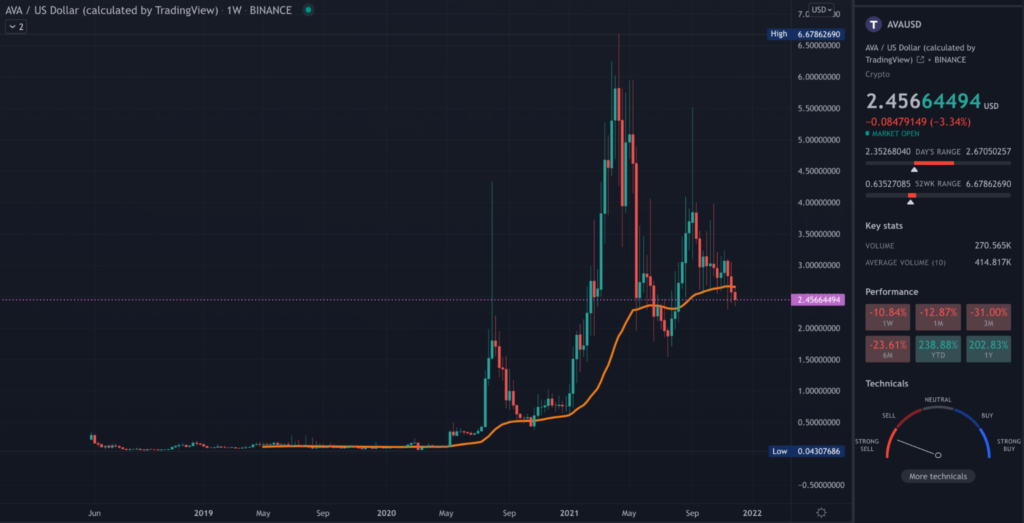 Travala.com certainly does have a bright future ahead. Let's consider the best and worst-case scenarios for the AVA token for 2025.
Best-scenario
Wallet Investor estimates minimum and maximum prices of $8.21 and $11.067, respectively. From the current value of $2.42, this represents an increase in the 139-357% bracket. Over three years, these gains sound feasible.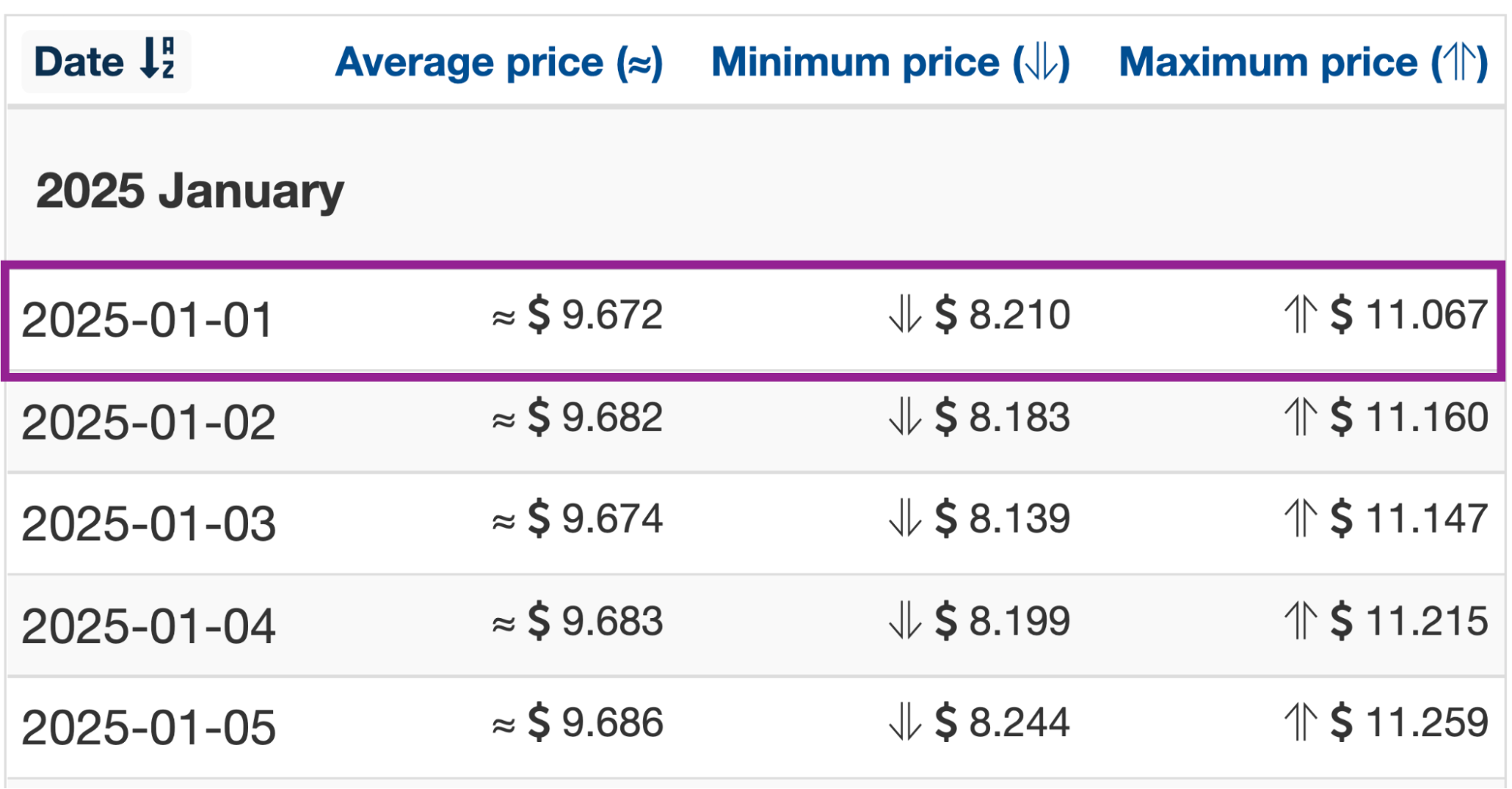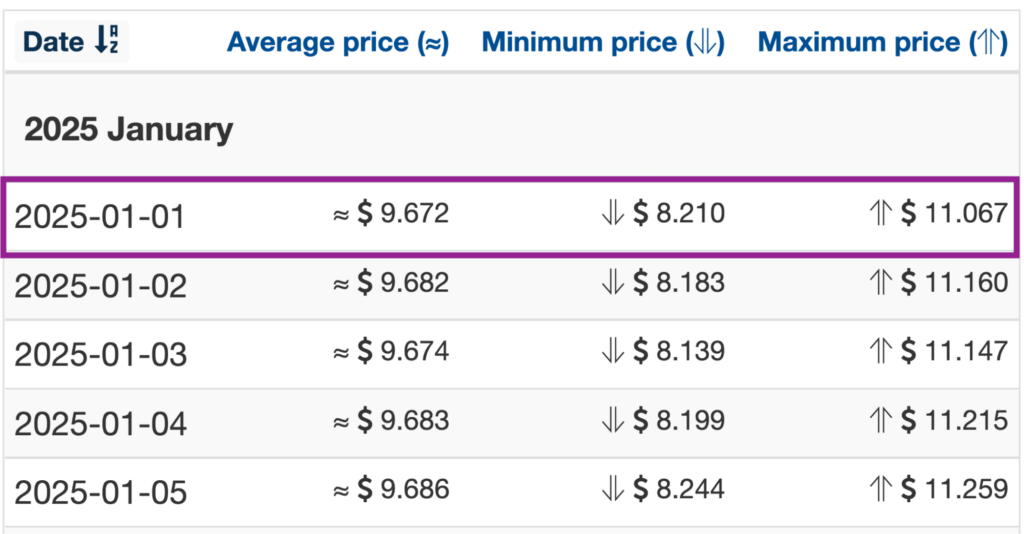 Worst-case scenario
There could be several drawbacks to investing in AVA, such as a potential decline in traveling or competition from other services. Moreover, a bear market in cryptocurrencies can occur at any time, affecting the value of nearly all coins.
While the analysis is positive, it's crucial to invest cautiously and be prepared for any possible downsides.
The best way to buy AVA
You'd need to open an account with an exchange like Binance, Gate.io, and Kucoin to buy AVA. Other exchanges where you can purchase this token include Poloniex, PancakeSwap, Binance DEX, and many others.