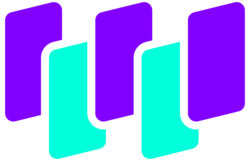 Waltonchain (WTC)
Price
What is Waltonchain?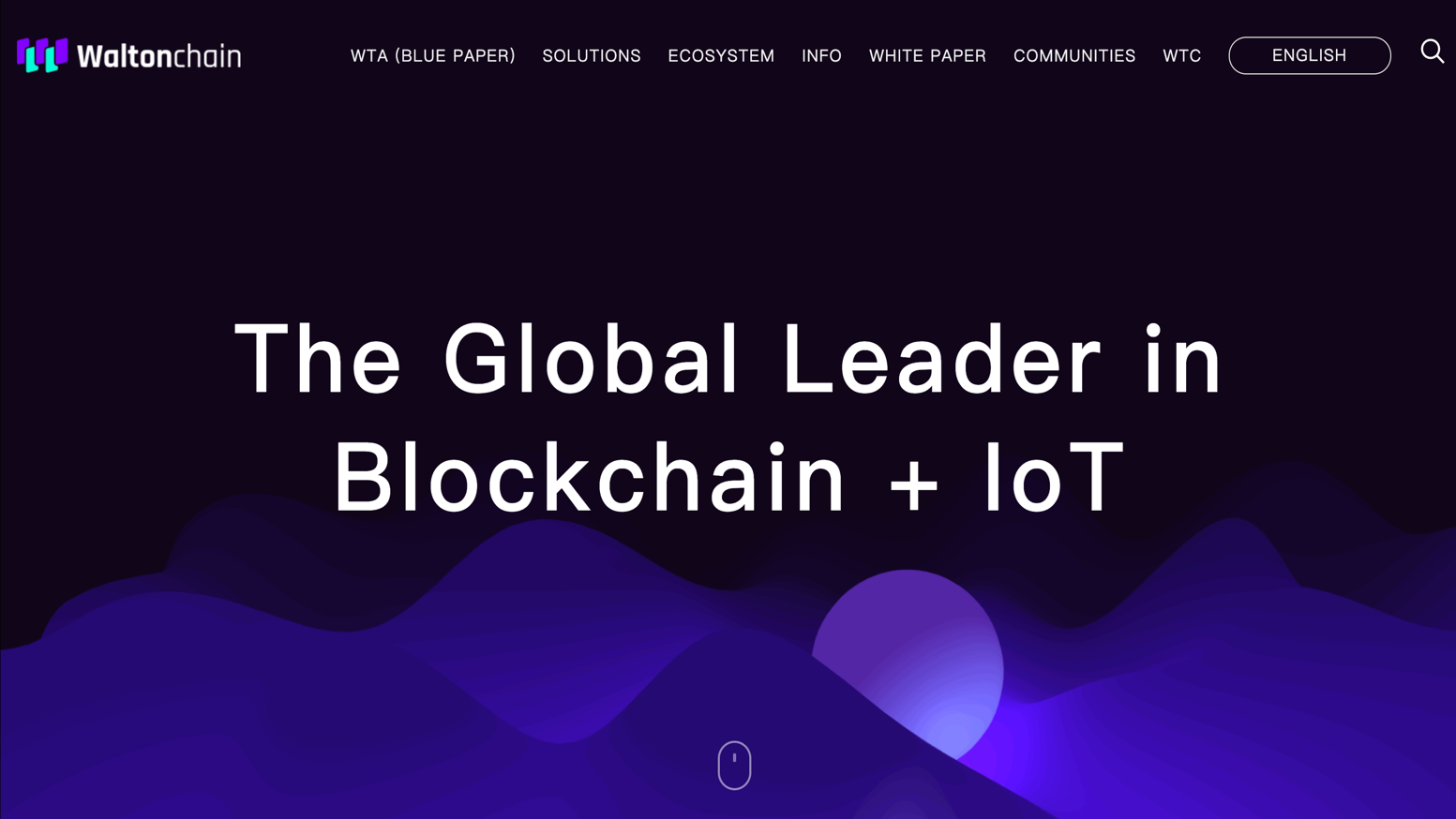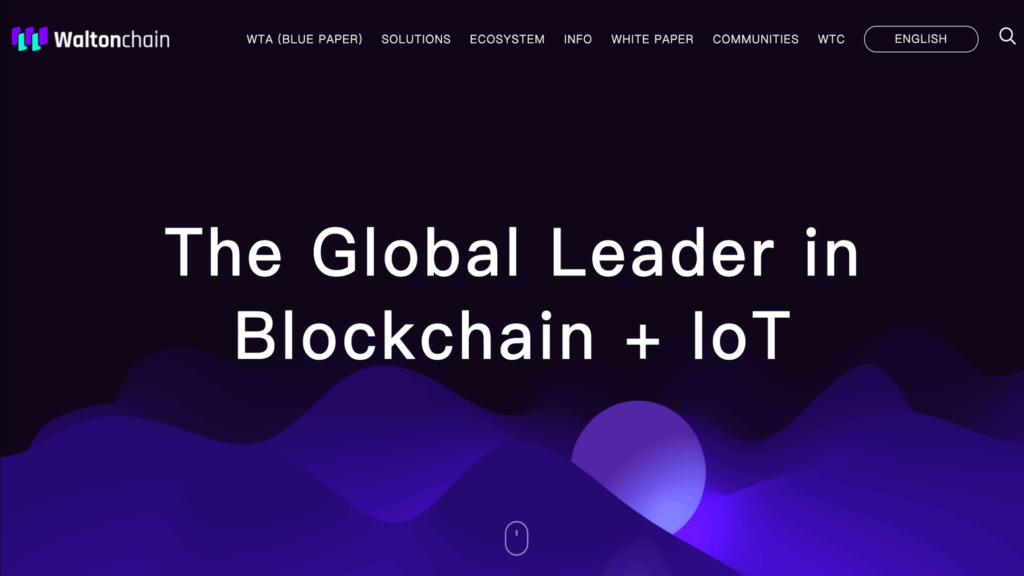 Radio-frequency identification (RFID), internet of things (IoT), blockchain, what does this all mean? Waltonchain (WTC) is a complex crypto-based project combining all three elements to 'lead humanity to a reliable digital life.'
The Waltonchain was named after the late, great American inventor, Charles Walton, the first patent holder and creator of an RFID device.
Waltonchain is an open-source distributed ledger using RFID technology with 'self-developed reader and tag chips' to ensure recorded data on the blockchain is accurate and credible.
Waltonchain aims to create a 'new-generation business ecosystem' that will enhance several industries such as food, logistics, transportation tracking, luxury goods identification, and many more.
In this way, Waltonchain creates a 'value IoT,' merging a host of devices, data, and value on their blockchain. The WTC token fuels much of the activities on the network, such as fee payments, rewarding nodes, governance, etc.
The project development began in 2015, but the blockchain's mainnet was only launched in 2018. Moreover, public trade of the token seems only to have started in mid-2020.
CoinMarketCap lists WTC at #466 with a market of about $74 million and a per-token value of $0.94. While this project is not particularly well-known, it's intriguing to analyze from an investment perspective, along with some price predictions for Waltonchain.
Is WTC a good investment?
Waltonchain is a highly specialized, innovative blockchain quite similar to the more established VeChain as both ventures aim to enhance supply chain, logistics, and business processes.
Both also use RFID sensors to transfer data onto their networks efficiently and transparently, with the blockchain preventing any tampering. Industries pertaining to transportation, consumable goods, food production, and delivery have struggled to communicate data optimally and accurately.
Waltonchain also welcomes developers to use their technology to create their own sub-chains with their own tokens, consensus algorithms, etc. Lastly, let's consider Waltonchain's distribution model.
According to CoinMarketCap, only 100 million tokens have ever been set to exist, with 78% or about 77.9 million presently in circulation. The hope is that as time goes on, the demand will become more significant as the supply is maximized, theoretically increasing each coin's value.
Should I buy WTC today: Crypto technical analysis for WTC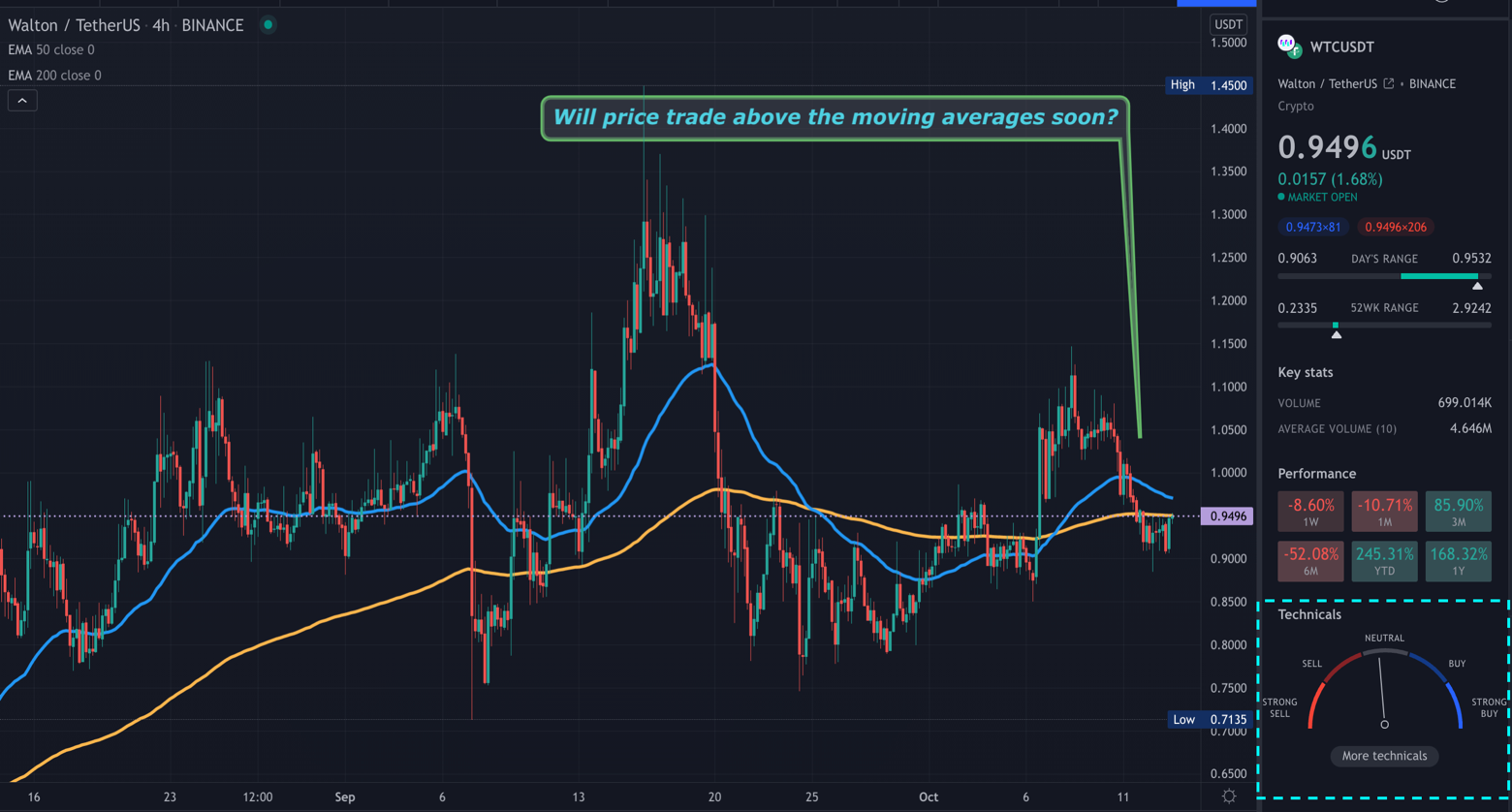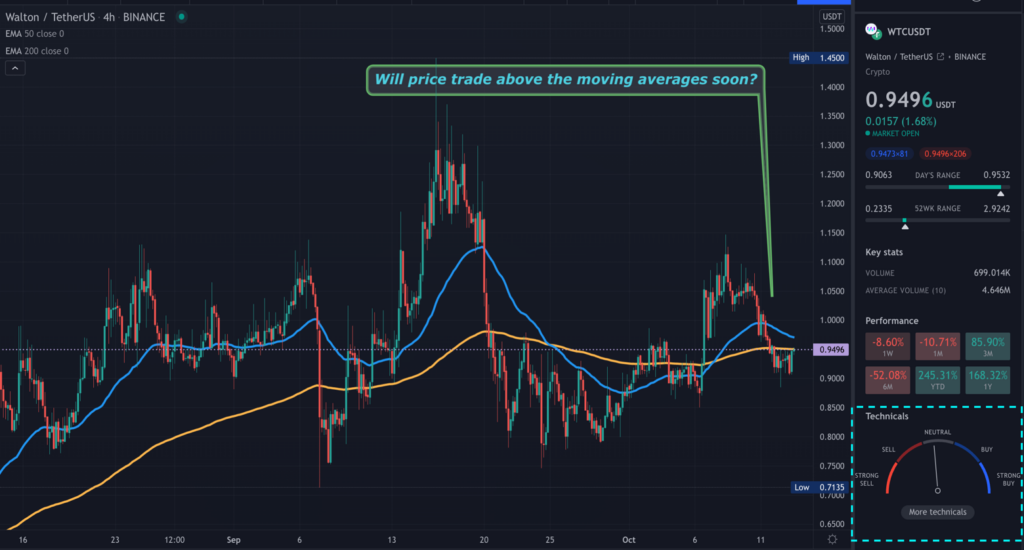 The chart above contains the 50-day (light blue) and the 200-day exponential moving averages, the strategy we'll use to decide whether it's a good time to buy WTC. The idea is to have the 50 crossing above the 200, while the market must be trading above the two moving averages.
While the 50-200 convergence exists, the price appears to be testing the 200 and looking to trade above both moving averages. Therefore, it's not quite a good time to buy WTC.
Yet, traders should keep a close eye on this one as things may soon change for the better.
Will WTC coin price hit $2 in a year?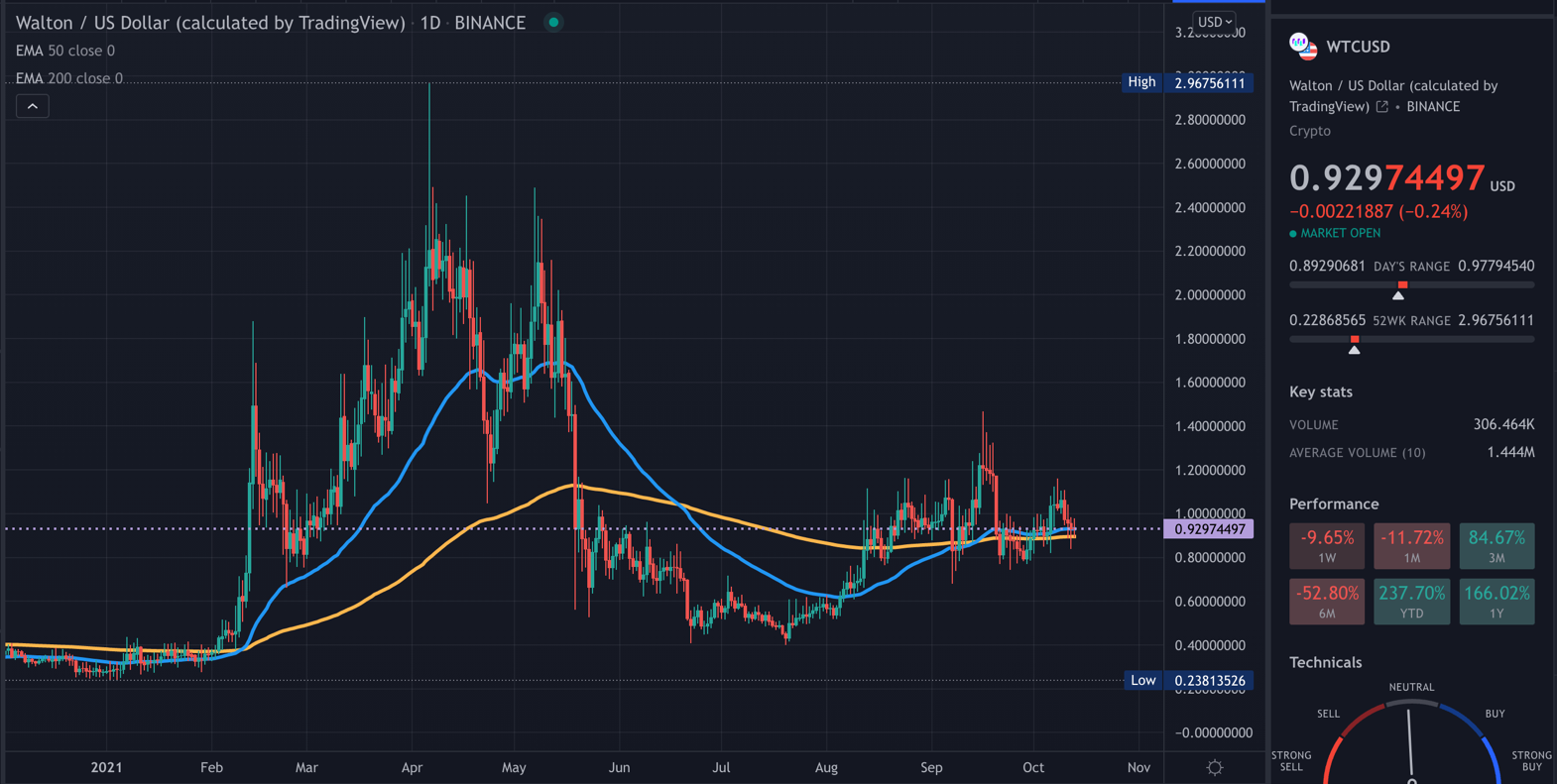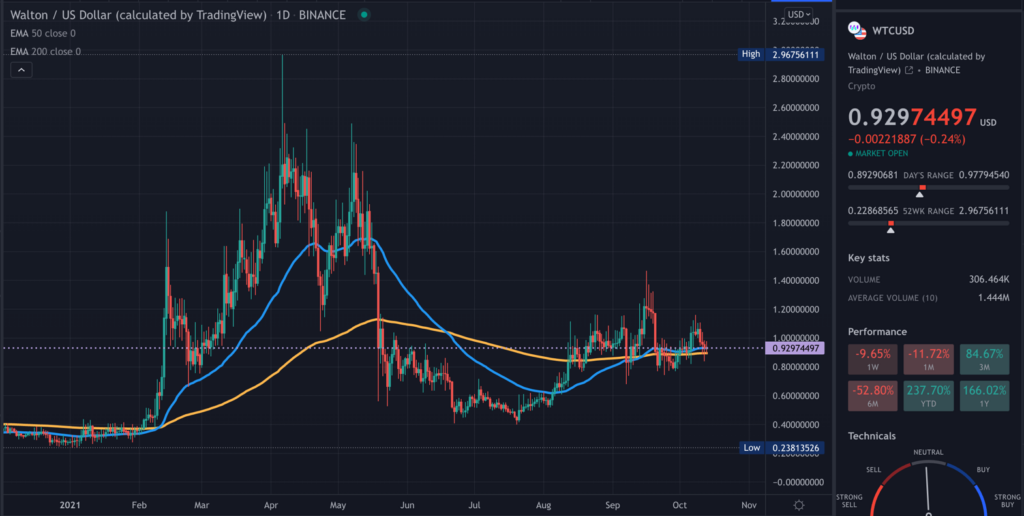 The daily chart looks similar to the 4hr one. WTC is almost worth a dollar presently. So, the next naturally anticipated level to beat is $2. Could the value reach this point in a year?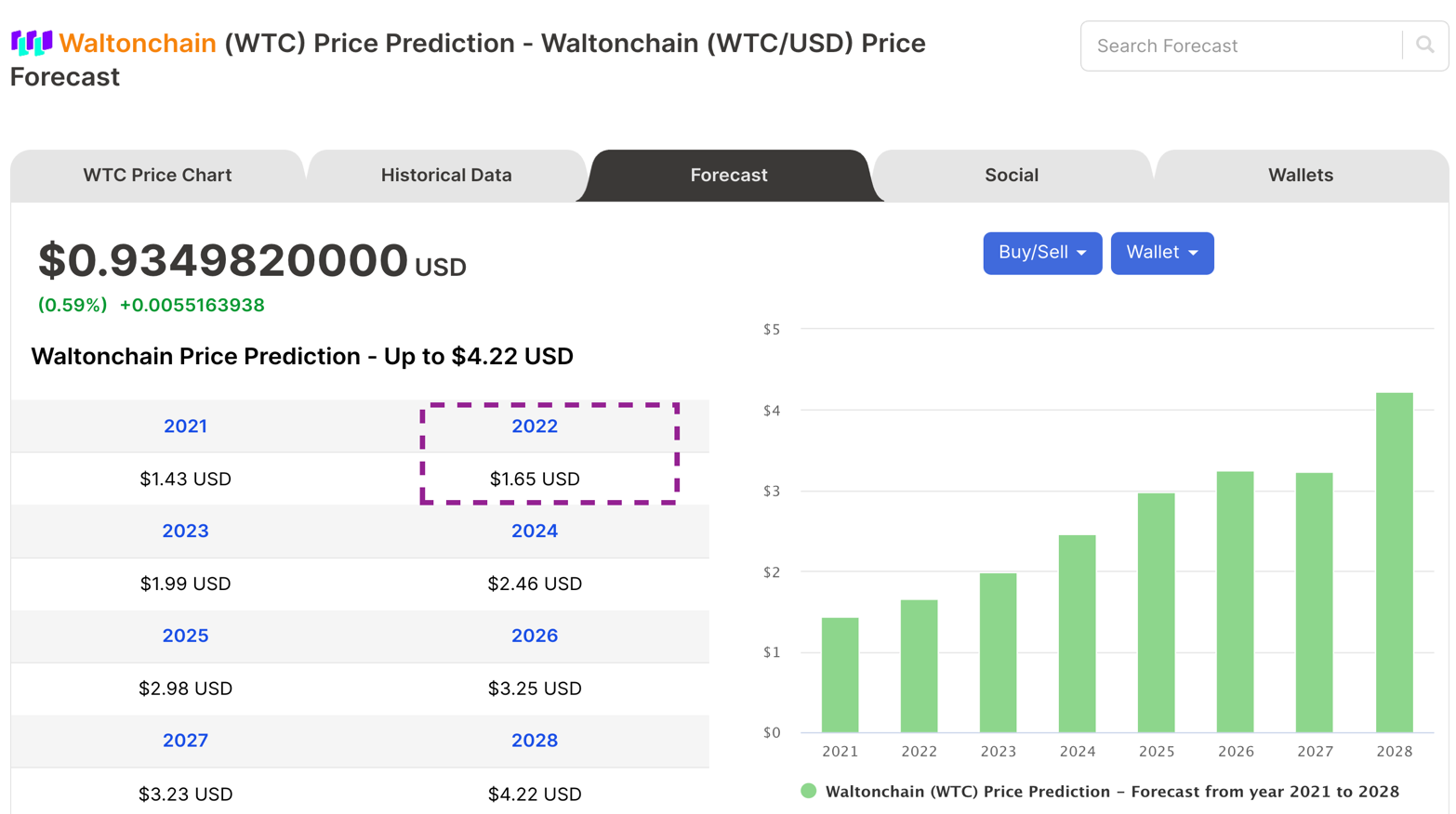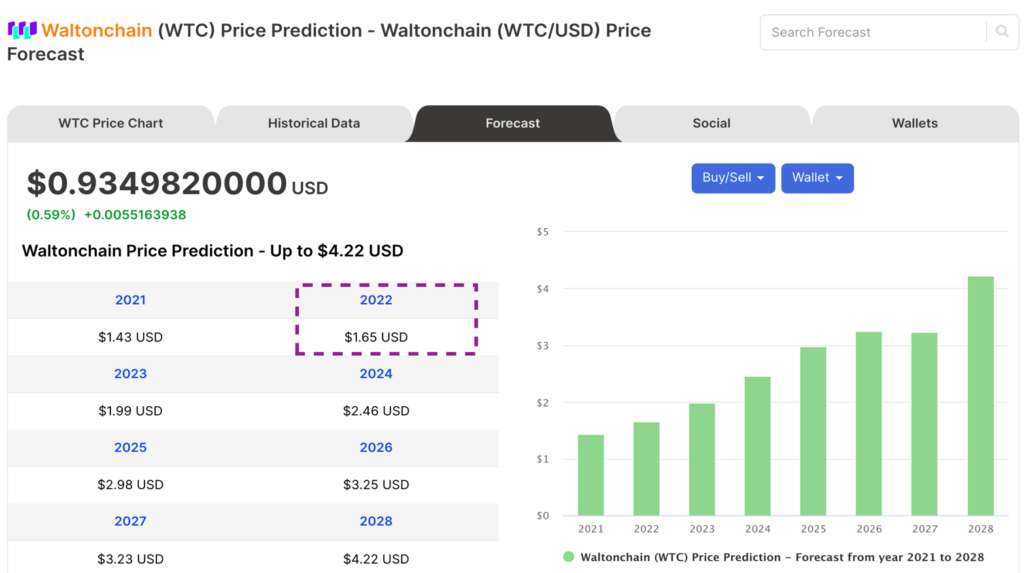 Digitalcoin provides a conservative estimate of $1.65 within this span, while Wallet Investor is a little more optimistic, pegging the coin to be worth $5.24 in the same period.
Interestingly, your investment would have increased by 185% had you bought the coin this time last year. If the price grew just over 112%, it would be worth $2. While it's, of course, challenging to make a highly accurate prediction, $2 isn't impossible. It will be interesting to see how the coin eventually performs over a year.
What is WTC's coin price prediction for 2025?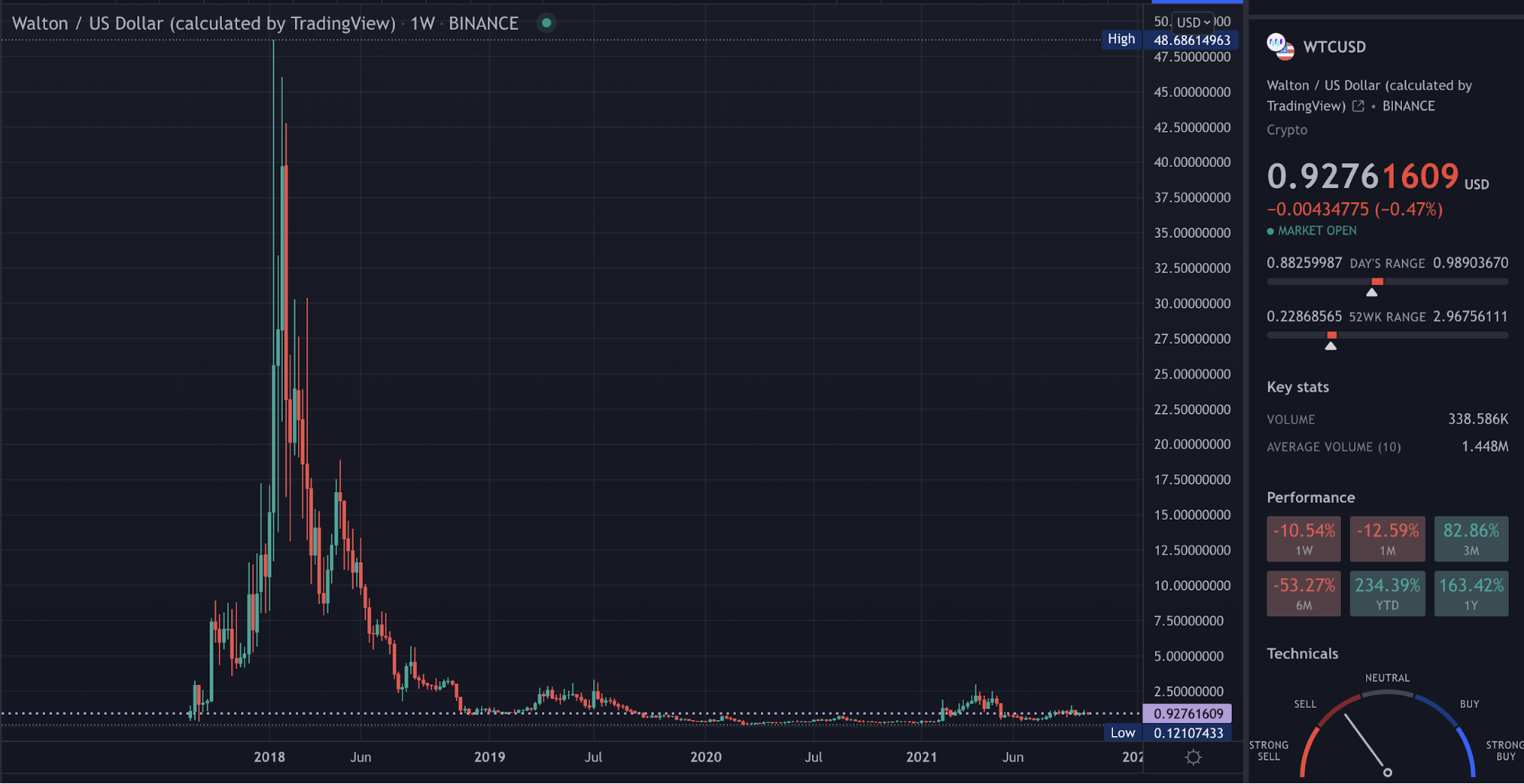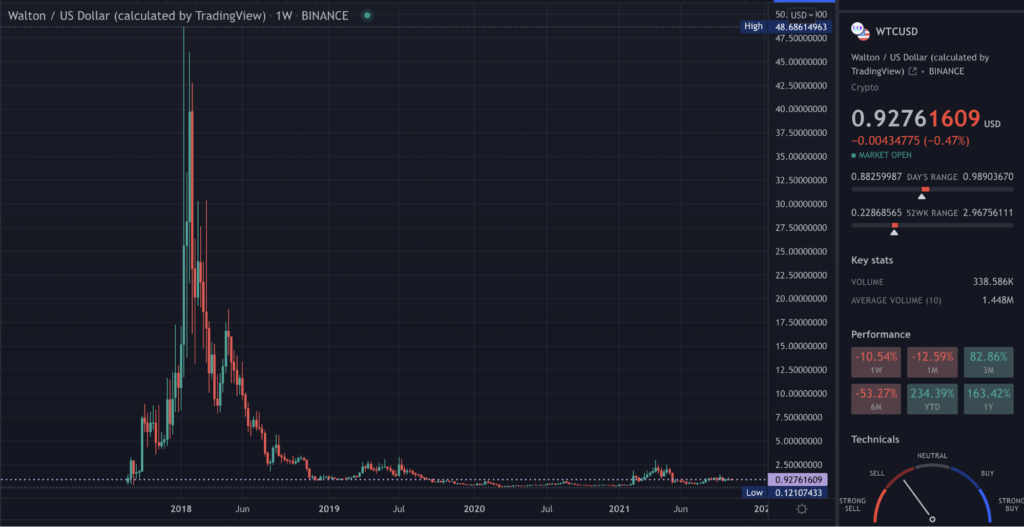 Now we'll observe a Waltonchain price prediction for 2025. The crypto market is generally expected to grow over the next few years, positive news for holders of WTC.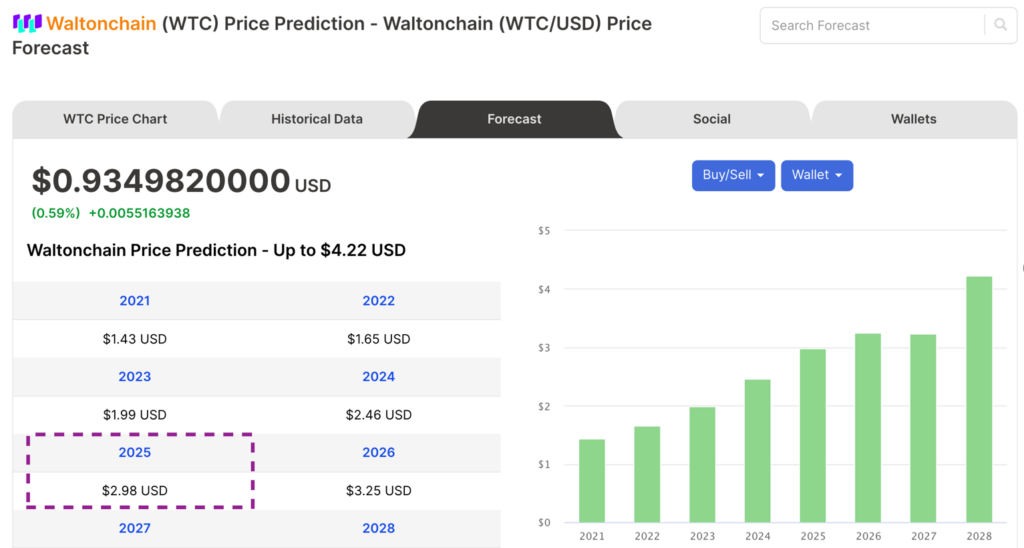 Digitalcoin approximates a $2.98 valuation for Waltonchain by 2025. Again, Wallet Investor presents a more ambitious estimate of $9.82 by the same period. Most other forecasting sites present predictions from $3 to $10, reinforcing the diverse potential of WTC's value.
As expected, no one can accurately predict where WTC will be at any time. Hence, investors should anticipate the project doing similarly, better, or worse than expected.
The best way to buy WTC
Like most cryptocurrencies, the best way to buy WTC is from exchanges, popular names like Binance, Huobi, KuCoin, OKEx, and many more. Some of these exchanges and other external providers offer a wallet to store the coin.
Waltonchain also has its own wallet application available on iOs, Android, and Windows operating systems for buying and storing WTC.