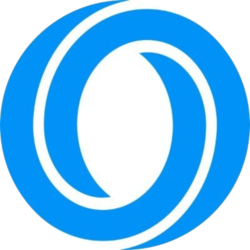 Oasis Network (ROSE)
Price
Disclaimer: The information provided here does not constitute any form of financial advice. Readers are fully responsible for conducting their due diligence before making any investment decisions.
What is Oasis Protocol (ROSE)?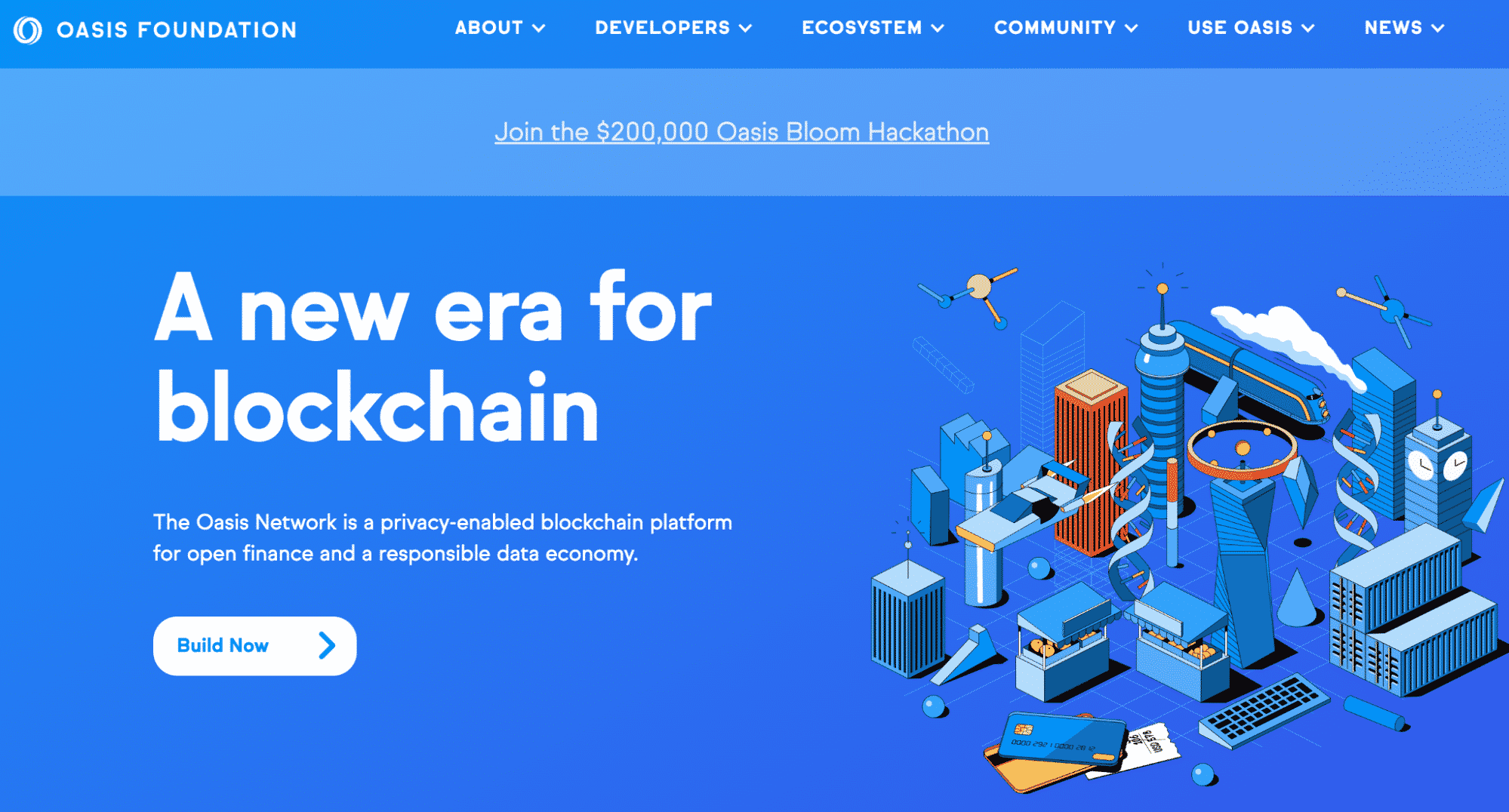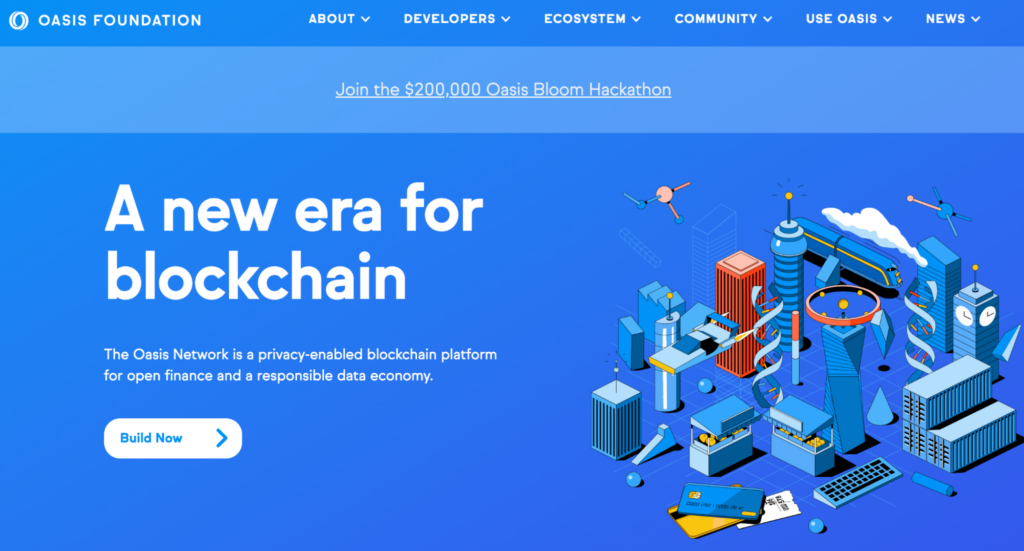 Oasis Protocol is a proof-of-stake (PoS) blockchain launched in November 2020 that relies on innovative technologies to enhance scalability and privacy in DeFi (decentralized finance). It describes itself as a platform for 'open finance and a responsible data economy.'
Oasis comprises two unique layers, Consensus, and ParaTimes ('parallel run times'). The Consensus part is a proof-of-stake system where a network of decentralized validator nodes confirm transactions.
ParaTimes are responsible for execution. The idea is similar to shards where the workload is spread out onto other computers instead of relying on one. Presently, there are three ParaTimes on Oasis, namely Emerald, Cipher, and Parcel.
Emerald is Ethereum Virtual Machine-compatible, meaning that developers can port their Ethereum-built apps onto Oasis with higher throughput and a dramatic fee reduction.
Cipher is particularly interesting as it reinforces Oasis Protocol's core privacy feature and introduces the idea of 'tokenized data.' With this ParaTime, you essentially have confidential smart contracts.
Here, users can earn by 'staking' their personal data to any applications which may wish to analyze it while maintaining control of this information. The Parcel ParaTime is described by Oasis as the 'confidential data storage, governance and compute' part of the blockchain.
Presently, CoinMarketCap ranks this token #86 for most traded cryptocurrencies. Before exploring ROSE coin price predictions, let's discover whether Oasis Protocol is investment-worthy.
Is Oasis Protocol a good investment?
Oasis Protocol is presently in a hyper-competitive space of existing second-generation blockchains attempting to solve the issue of high fees, poor security, and privacy. It only has about $239 million in TVL (total value locked), according to DeFi Llama, which is only a fraction of the entire value.
With a market cap just shy of $1 billion (roughly $900 million), ROSE is a small-capped coin, which are the riskiest investments by most experts' standards. However, these projects can grow much further than other established blockchains.
Moreover, Oasis Protocol may be a good investment based on these additional reasons:
Oasis is privacy-enabled. Moreover, the idea of data tokenization allows users to turn their data into an income-generating asset. According to the project's website, this feature will also permit other previously unimagined use cases like private lending and undercollateralized loans.
Oasis claims to be one of the few blockchains with instant finality. Furthermore, using PoS provides high throughput and far cheaper transactions than the likes of Ethereum.
The Oasis Protocol is interoperable with the Ethereum Virtual Machine. This association with one of the world's most valuable blockchains is advantageous and attractive.
Lastly, ROSE has been designed to be deflationary as only 10 billion tokens will exist in its entire lifetime.
Should I buy ROSE today: Crypto technical analysis for ROSE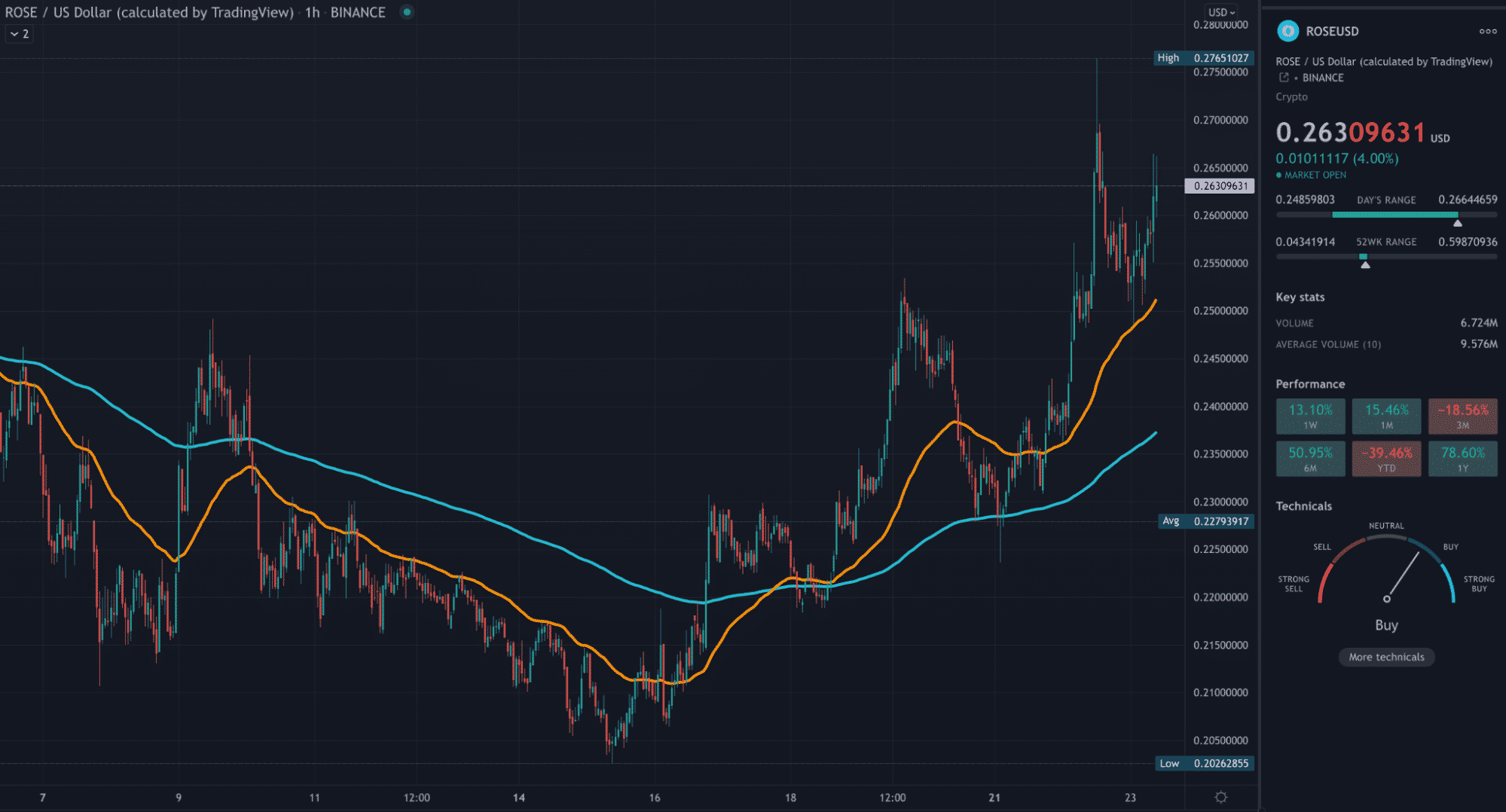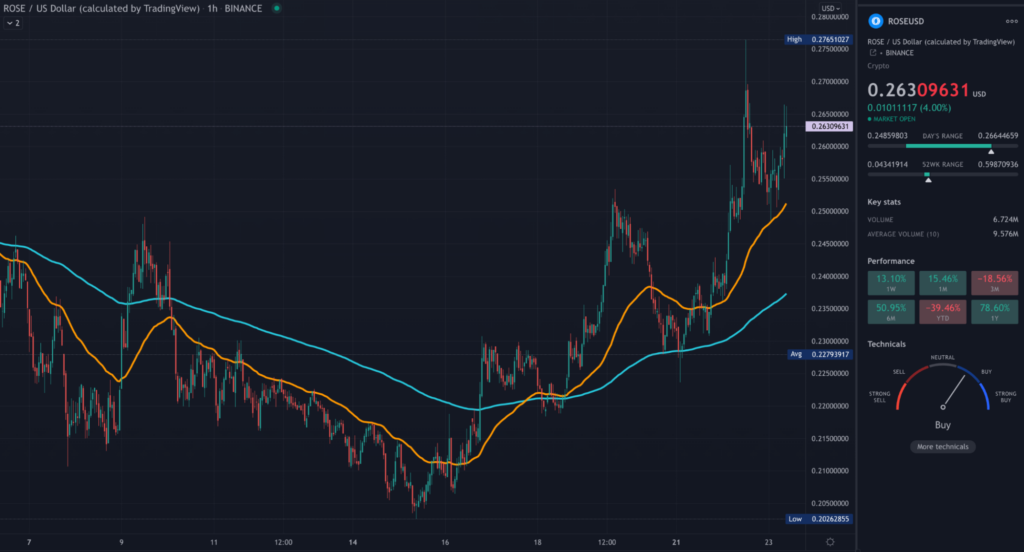 Our TA presents a buying opportunity for ROSE. We've applied the 50-day (blue) and 200-day (orange) moving averages on the chart above.
The price is well above the moving averages, plus the 50 has already crossed on top of the 200. Both of these signs are characteristic of a bullish market.
Will the ROSE coin price hit $1 in a year?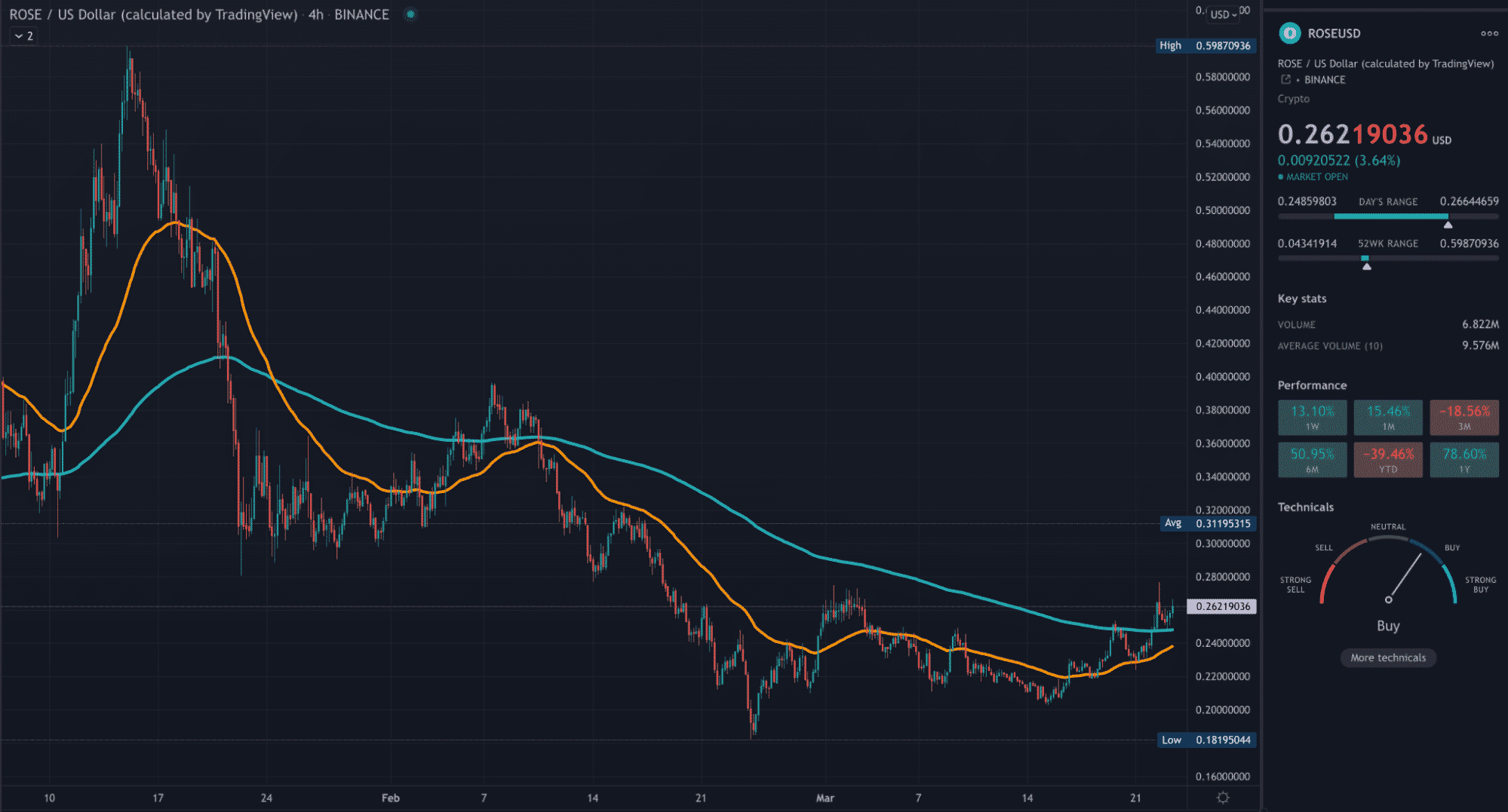 Based on looking at several forecasting sites, $1 doesn't seem likely for ROSE. The average estimate we derived was 52 cents, with predictions ranging from $0.31 to $0.95.
Tech News Leader estimates at least $0.31, with an average of $0.28; Wallet pegs a minimum of $0.34, with an average of $0.42. Gov Capital is one of the more buoyant sites and sees ROSE reaching as high as $0.95 from a minimum of $0.70.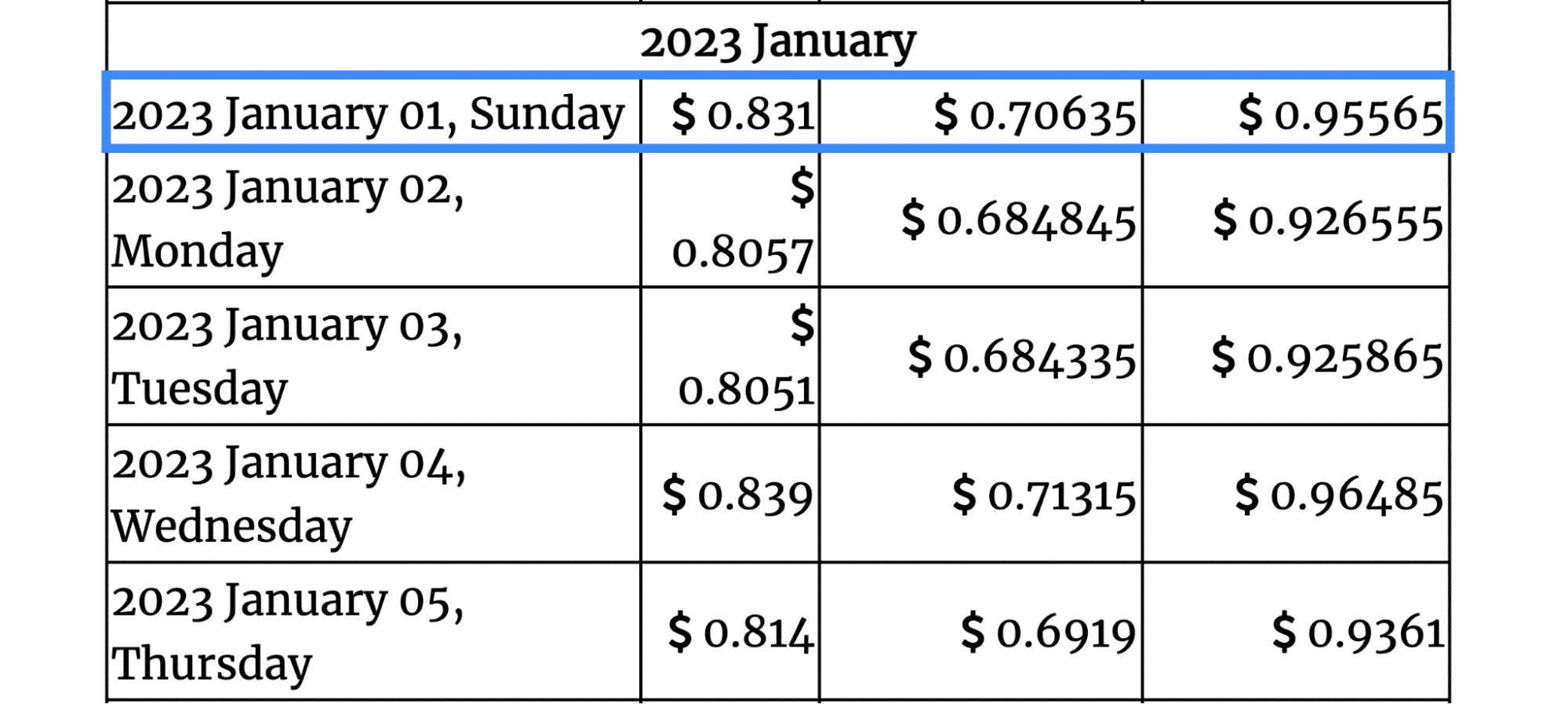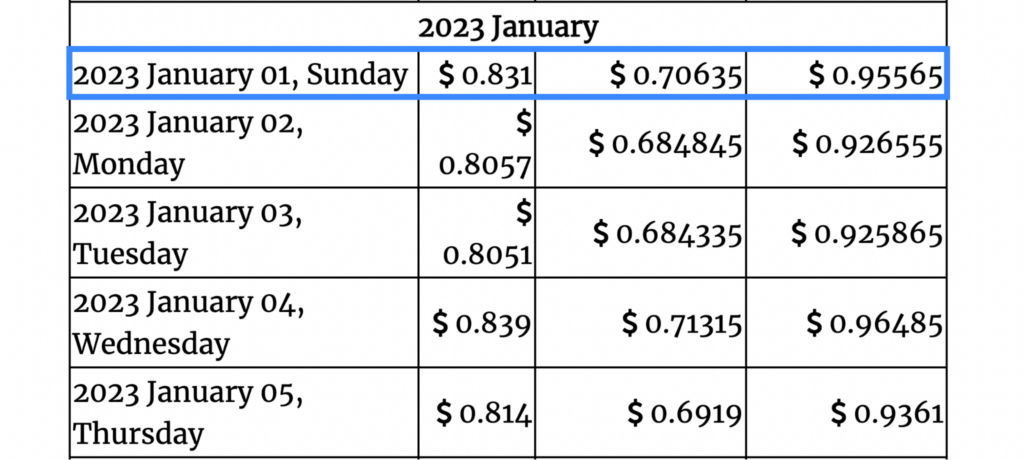 What is ROSE's price prediction for 2025?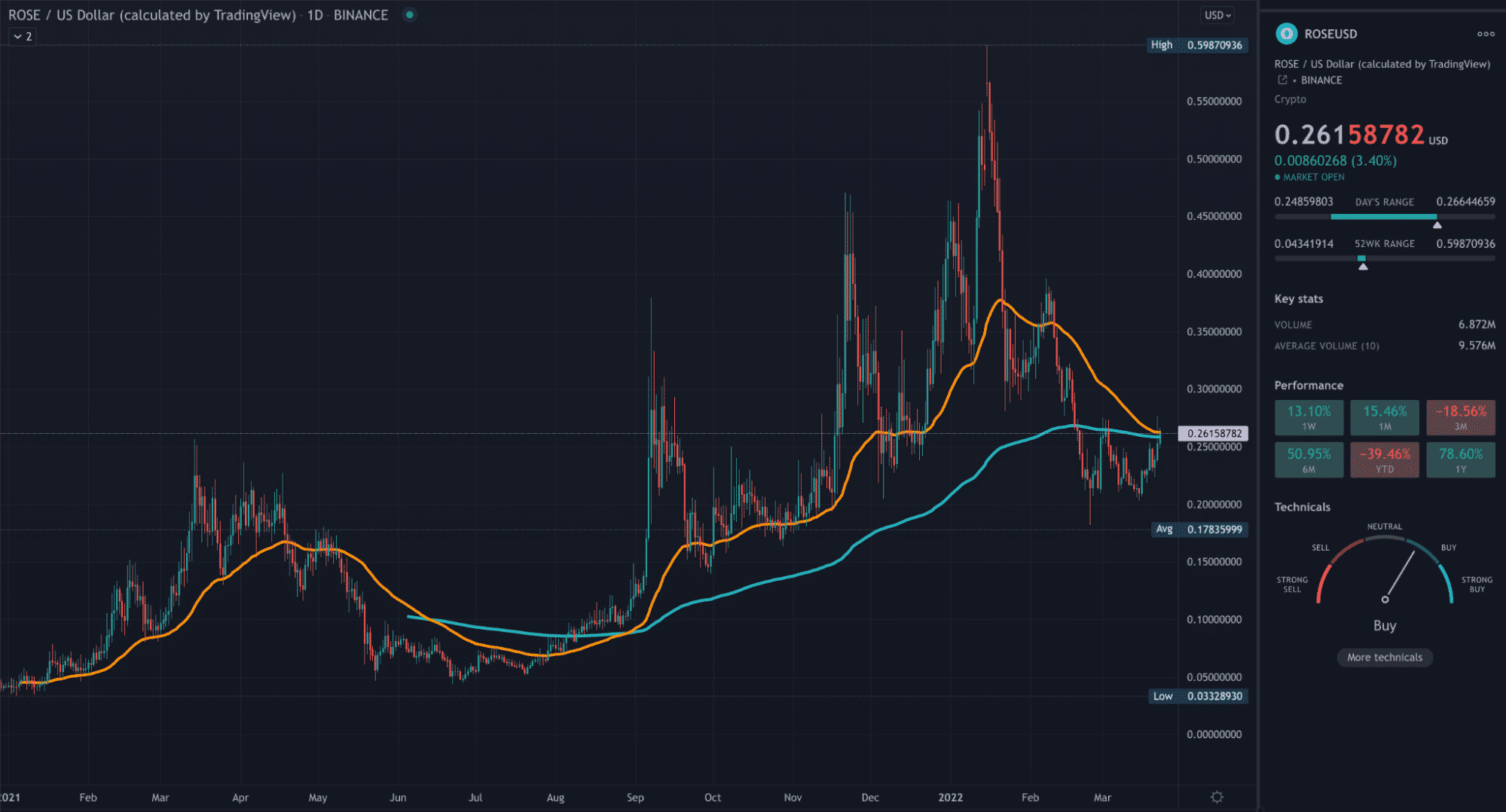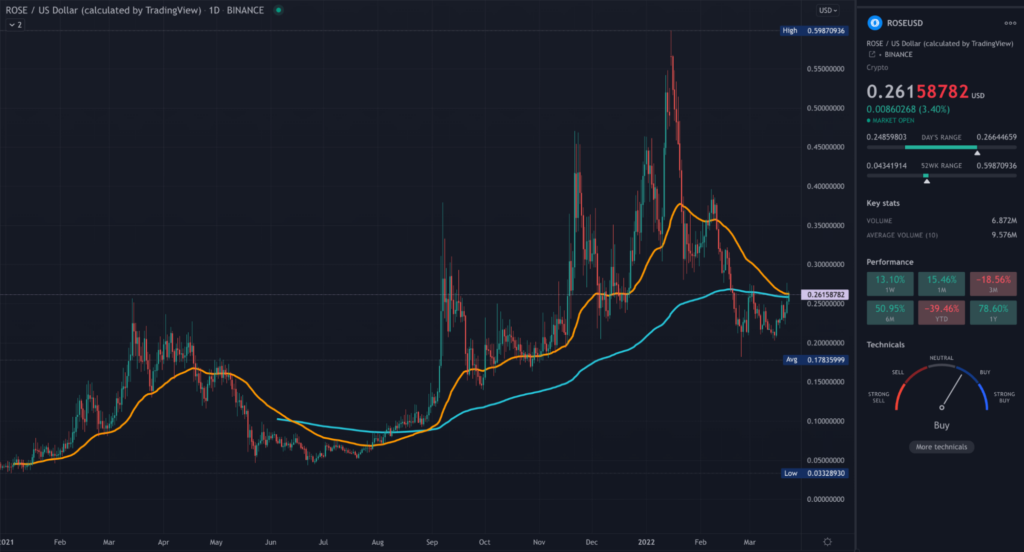 As with any altcoin, investors should expect the best and the worst to happen.
Best-case scenario
Assuming increased adoption for Oasis occurs, along with a booming crypto market, it's fair to assume ROSE's price should at least double from its current point. The average estimate we derived was $0.79.
However, Gov Capital still presents one of the most ambitious forecasts, with minimum and maximum values of $3.06 and $4.14, respectively.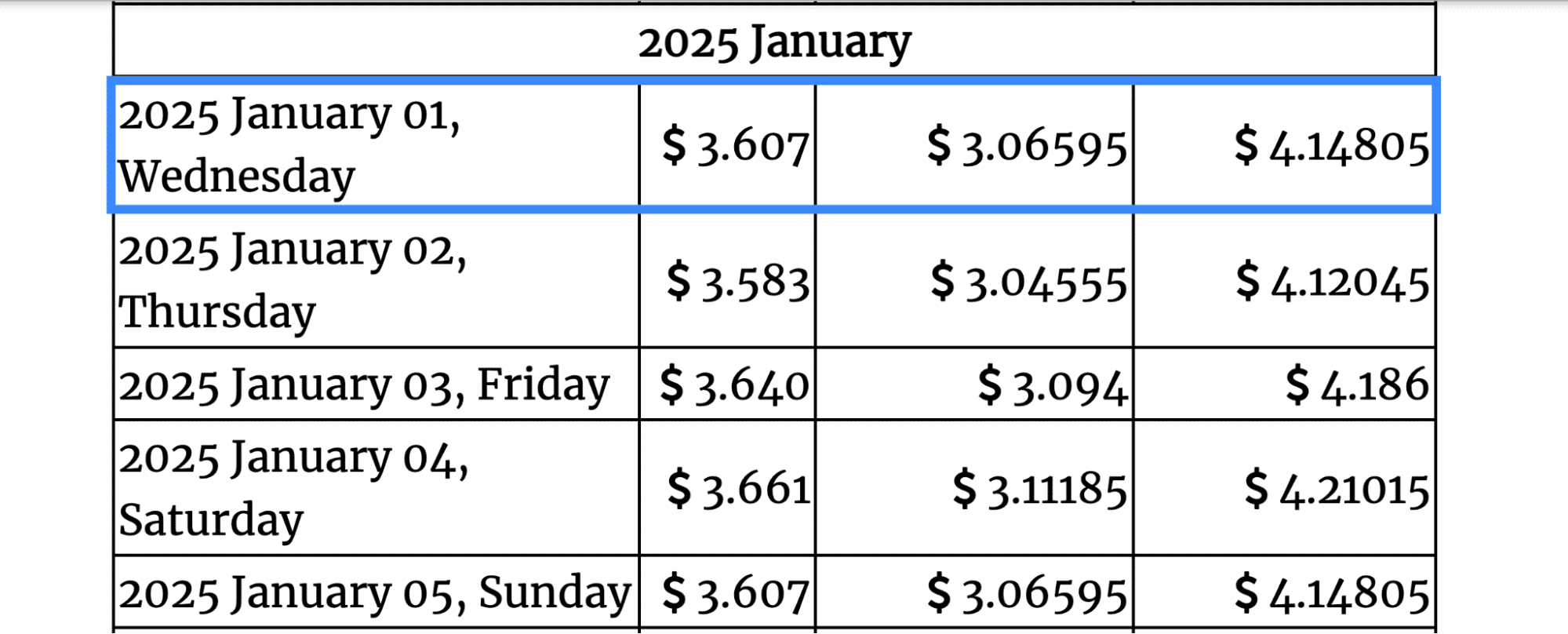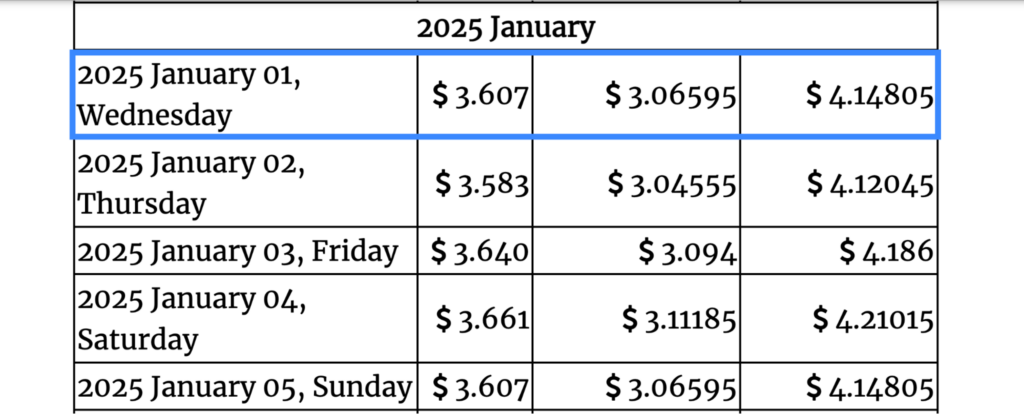 Worst-case scenario
As previously mentioned, there are already several established blockchains with similar use cases, technologies and objectives. Therefore, Oasis' developers will need to work hard to gain considerable market share.
Failing to do will undoubtedly make ROSE less valuable. The other risk is price volatility, which is characteristic of all cryptocurrencies generally.
The best way to buy ROSE
You can buy ROSE from several exchanges like Binance, Bitfinex, Gate.io, Mandala, Coinlist, etc.