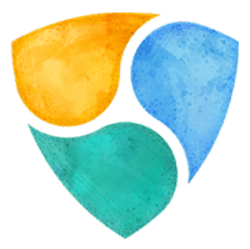 NEM (XEM)
Price
What is NEM (XEM)?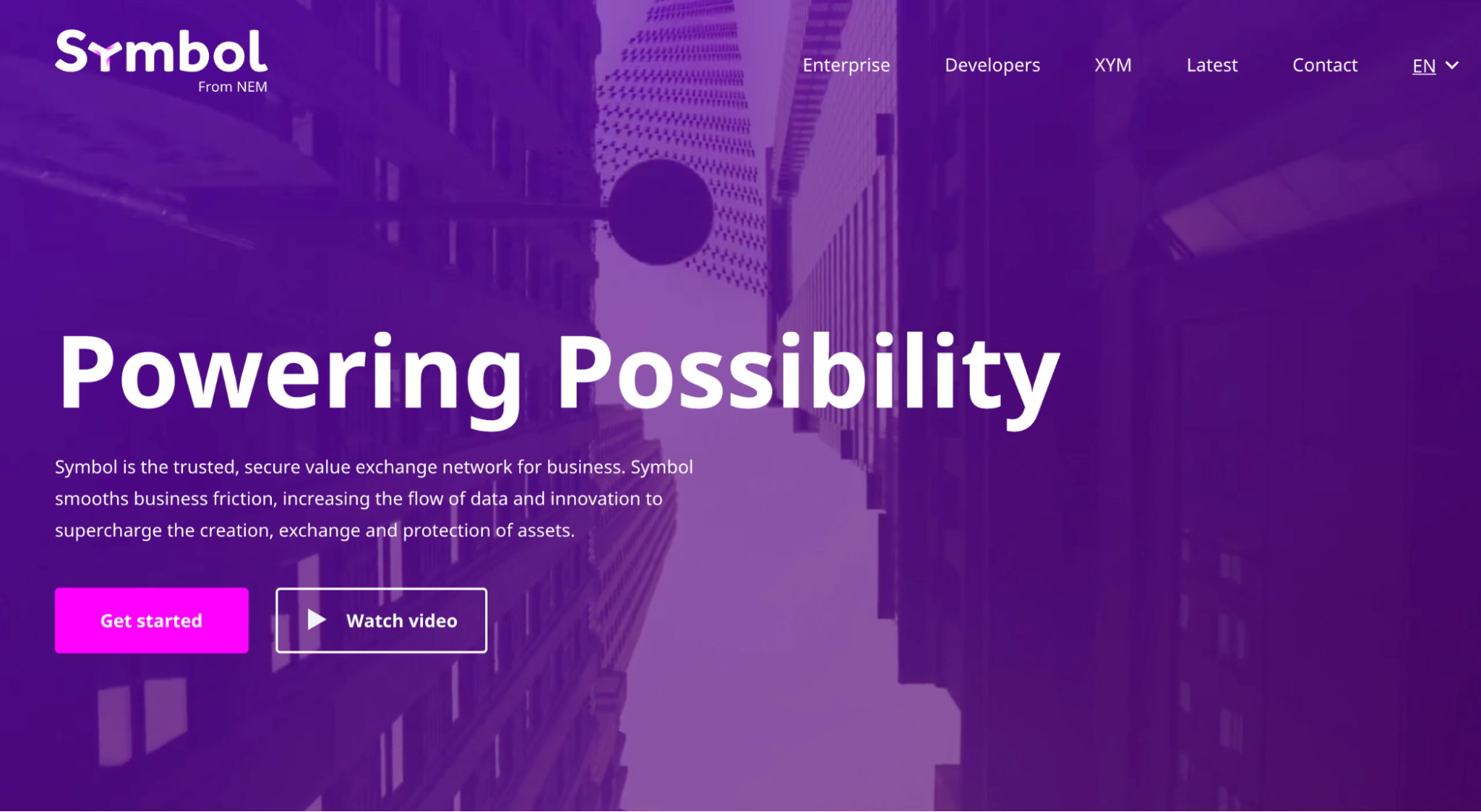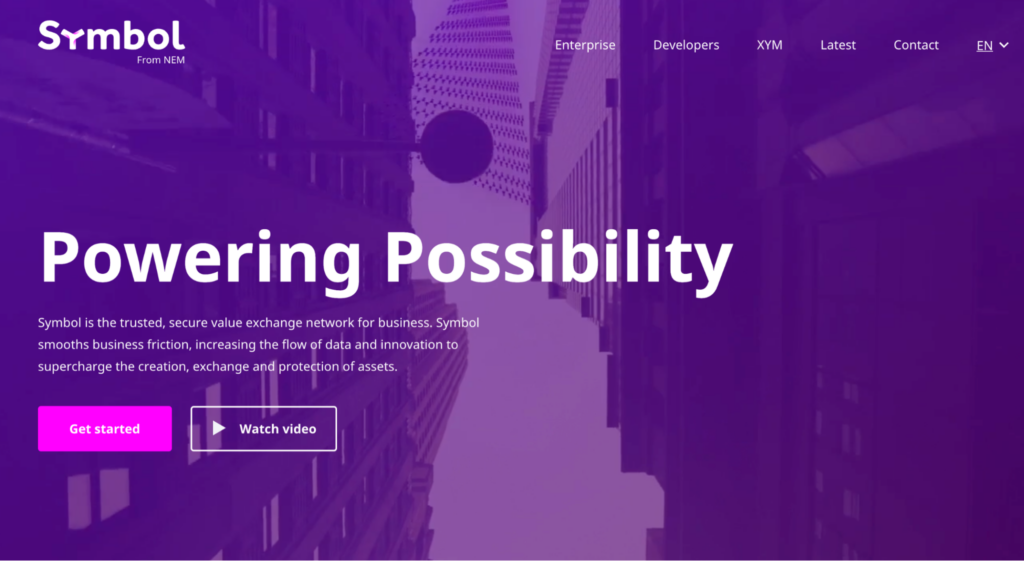 NEM (New Economy Movement) is a project popularly referred to as the 'smart asset blockchain.' The simplest way of describing NEM is a platform allowing the design of various applications.
NEM also functions as a network permitting the transfer of several digital assets like tokens, files, contracts, etc., through many private, public, and hybrid blockchains. Two distributed ledgers exist under the NEM umbrella: NIS1 and Symbol, of which the latter was launched in March 2021.
As is sometimes typical with cryptocurrencies, NEM's original developers are pseudonymous. Research suggests this group went by Jaguar0625, gimre, UtopianFuture, and BloodyRookie on the Bitcointalk.org forum.
However, current development and promotion are facilitated by the NEM Group. NEM was conceived in 2014 but only officially launched in March 2015. XEM is the native cryptocurrency on the NIS1 blockchain.
As with most ledgers, this coin is rewarded to node operators for contributing their computing resources to process transactions and secure the network. In early 2019, XEM was among the top 25 most traded cryptocurrencies.
Presently, CoinMarketCap ranks the coin at #152, with a value of $0.04043 and market capitalization of $363,766,647. Let's consider whether XEM is a good investment and some XEM price prediction analysis.
Is XEM a good investment?
NEM may prove a profitable investment if you have faith and understand the next generation of blockchain technology, a niche that NEM is presently serving. While the second generation is primarily about application-building, the third generation goes a step further into interoperability.
This refers to the ability of different blockchains to exchange data seamlessly without any restrictions, similar to how you can send an email from Gmail to virtually any other email provider's address.
Many experts believe adoption for cryptocurrencies and blockchain will dramatically increase once developers have improved the interoperability aspect. NEM possesses unique structural elements focused on advanced security, efficiency, speed, and decreased power consumption.
For instance, the blockchain is one of the few using a unique consensus mechanism called proof-of-importance (PoI). PoI takes some elements of proof-of-stake (PoS) because one needs to hold a certain amount of XEM before becoming a validator.
Yet, rather than promoting hoarding, PoI prioritizes the operators actively transacting with the coin and who they transact with. Using this information, users get an 'importance score.' Your rewards become higher as your 'importance score' increases.
Like proof-of-stake, no computational mining is required with PoI, making the blockchain much more scalable, far less power-consuming, and cost-effective.
Should I buy XEM today: Crypto technical analysis for XEM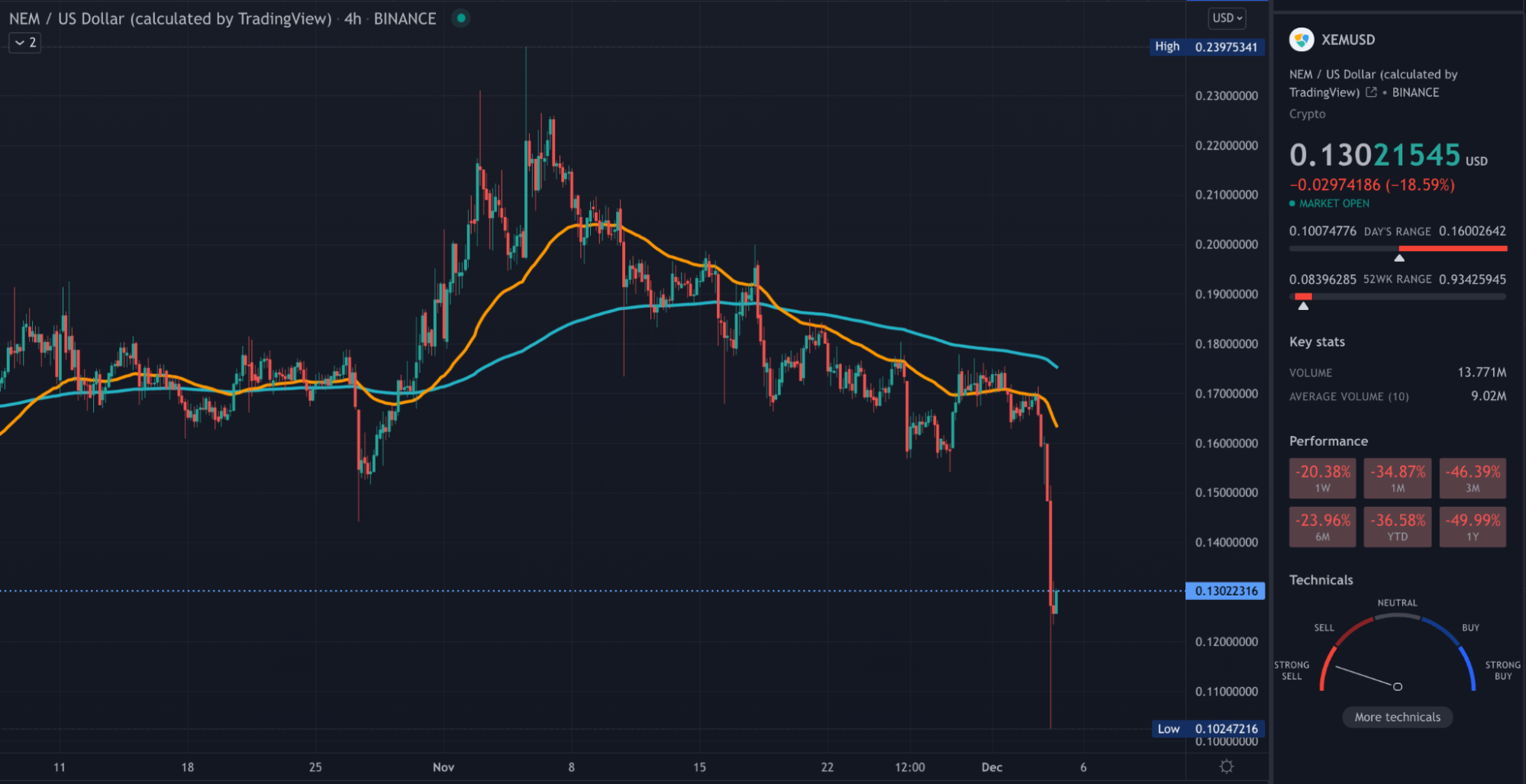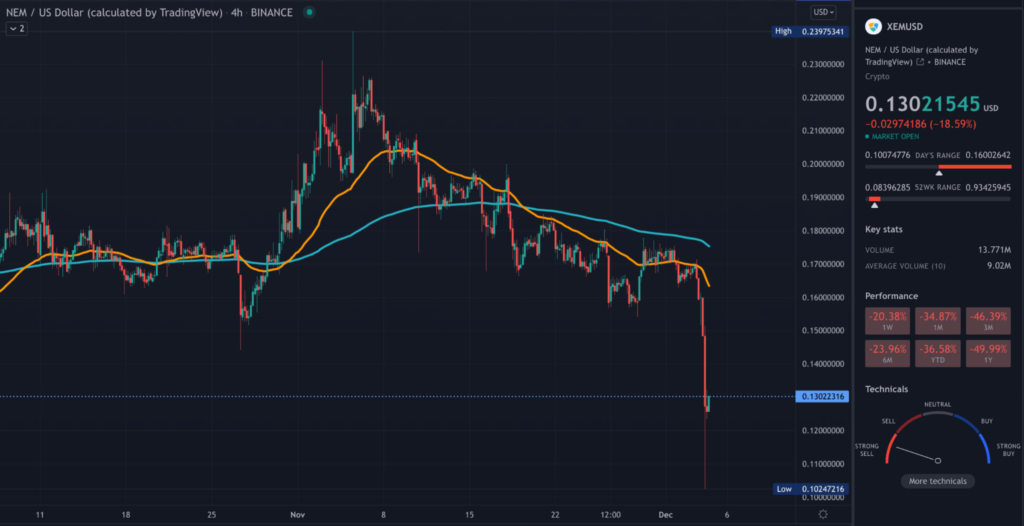 Based on our technical analysis, XEM is presently in a downtrend, meaning you will probably earn more in the long run if you buy it now. We'll observe a straight 50 and 200-day moving average crossover system to support this bias.
With this strategy, traders look for two things. Firstly, the 50 (orange) should cross on top of the 200 (blue), and secondly, the price must be trading above both. As is evident on the chart, this cross hasn't happened, and the market is well below the two moving averages.
Nonetheless, XEM price prediction forecasts for the near future are fortunately positive.
Will XEM coin price hit $1 in a year?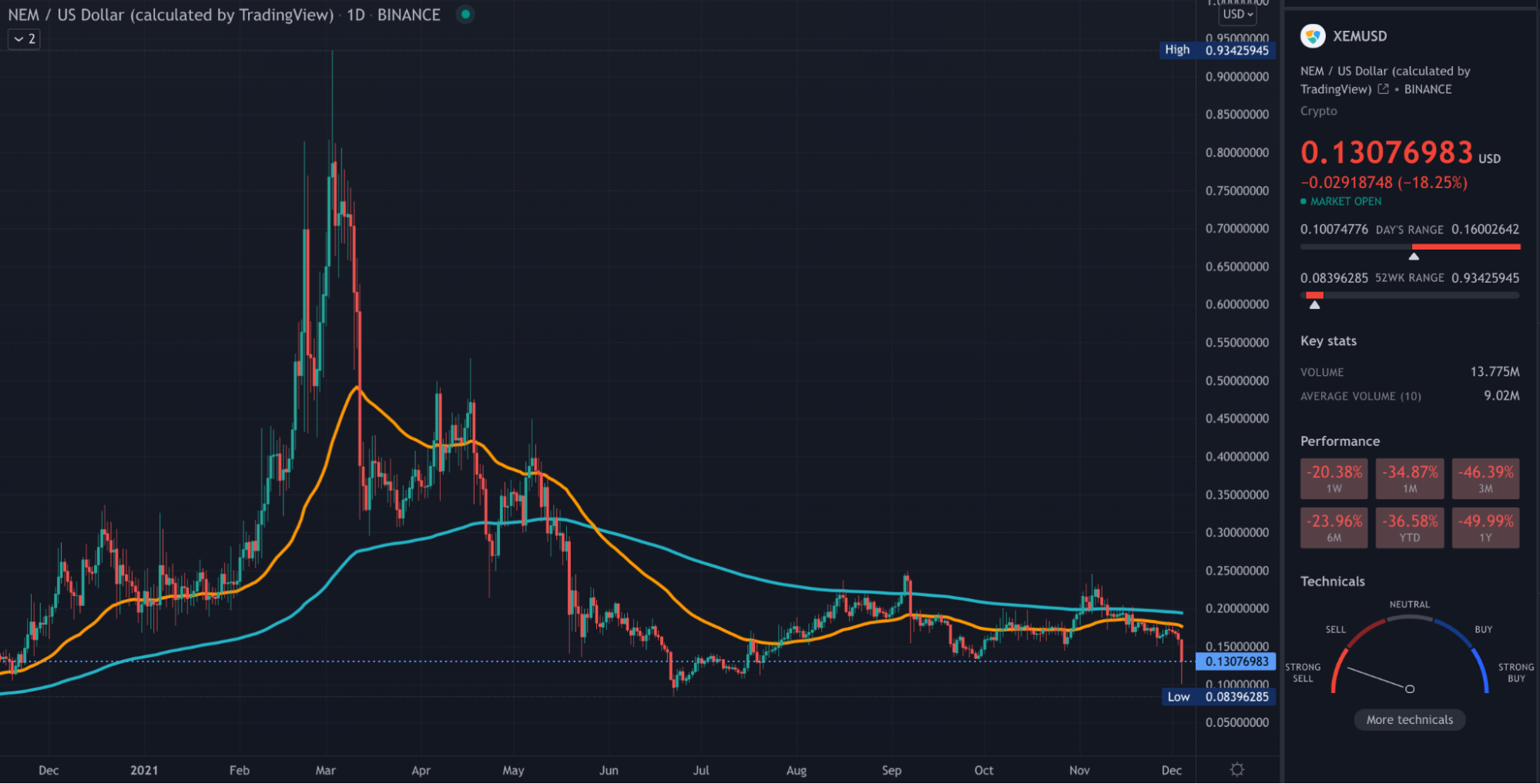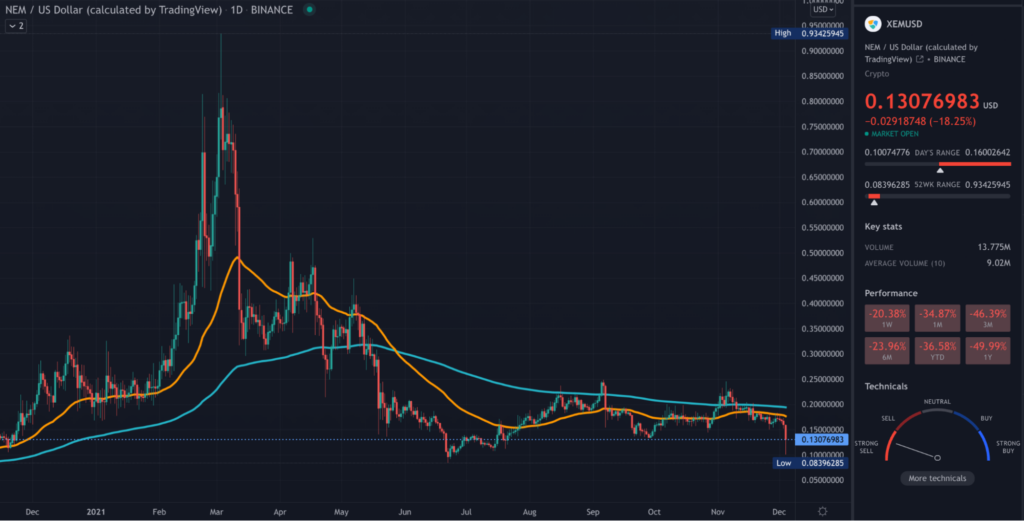 XEM reached an all-time high of $0.93 in March 2021 for the first time since December 2017. The dollar mark is understandably the next anticipated target within the next year. We'd need to consult a few reliable forecasting sites for a realistic idea. For instance, Wallet Investor estimates a minimum price of $0.33 and a peak value of $0.76.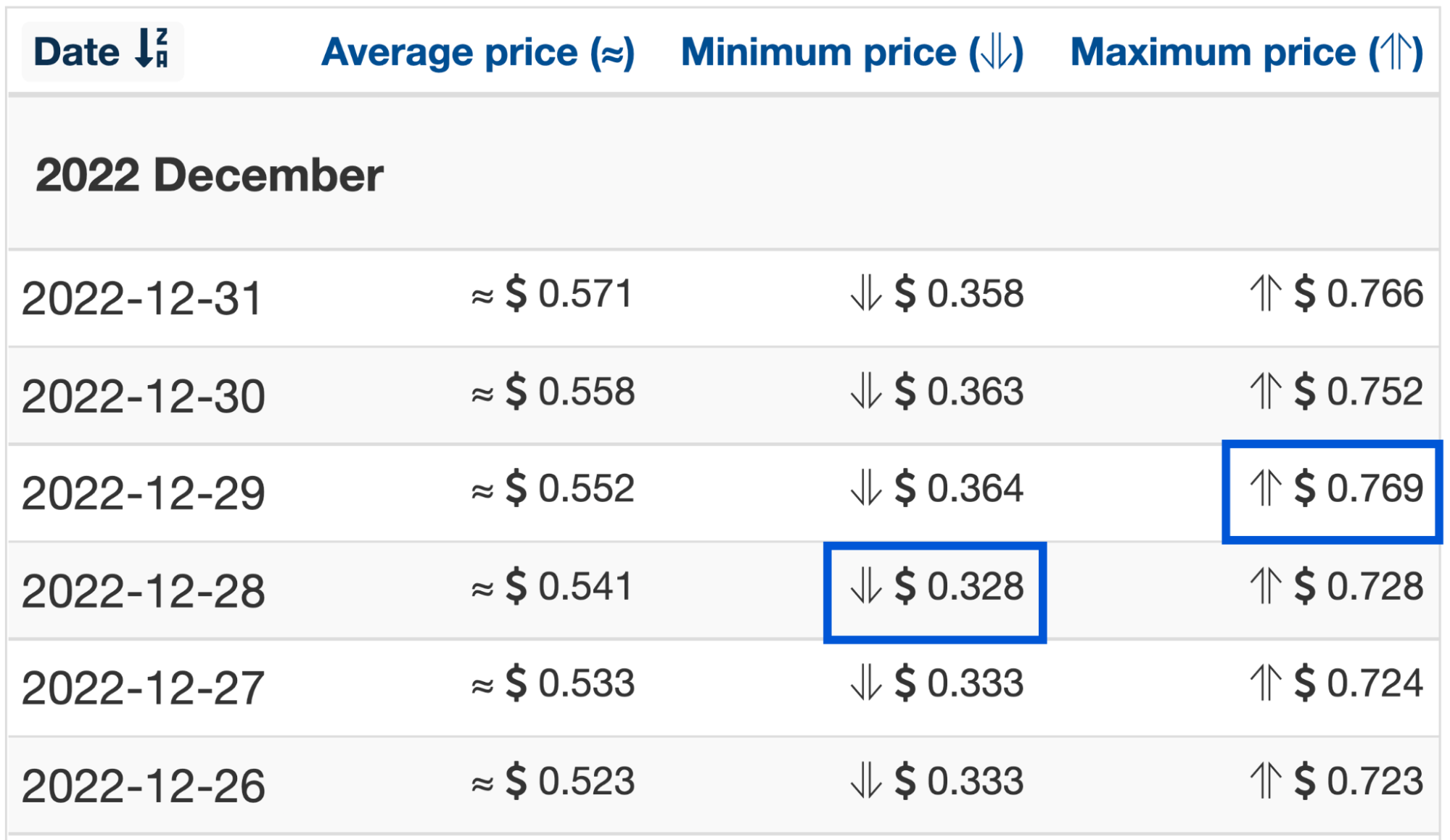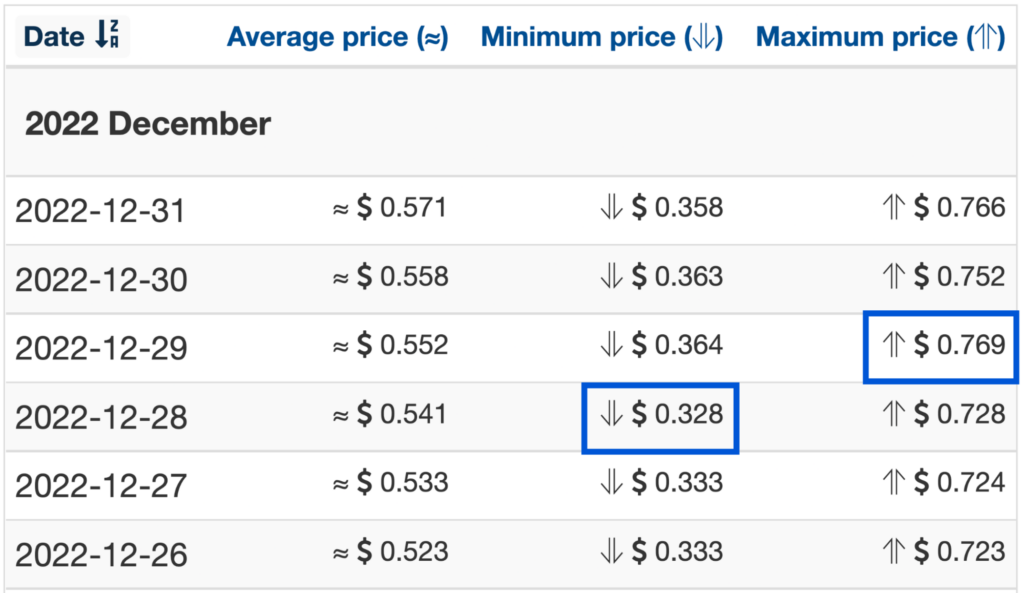 PricePrediction.net is less optimistic as it presents minimum and maximum prices of $0.25 and $0.30, respectively. For XEM to reach $1, it would take a staggering 733%. While such a rise in a year is not unheard of for a cryptocurrency, it's still a long way considering the current price.
What is NEM's price prediction for 2025?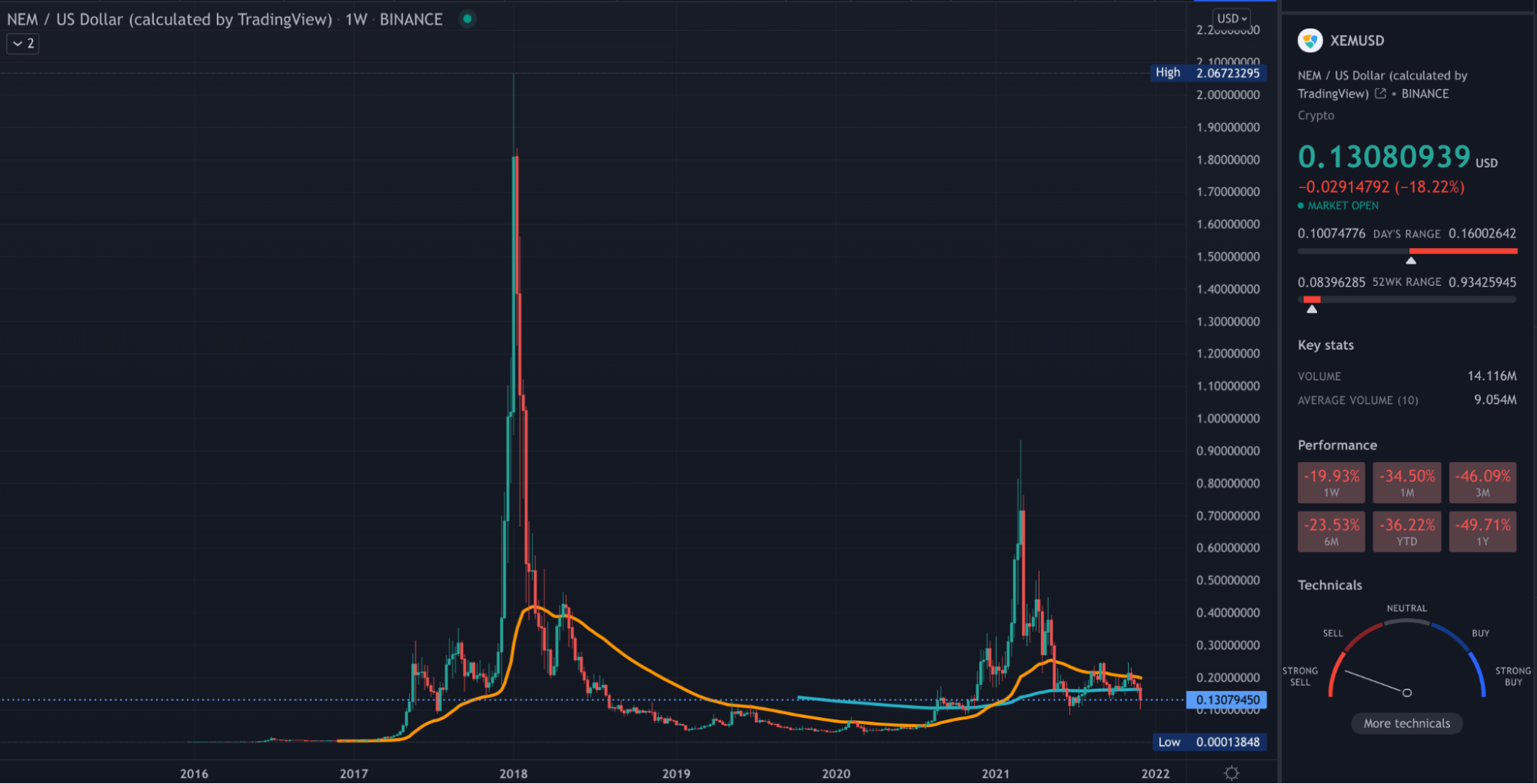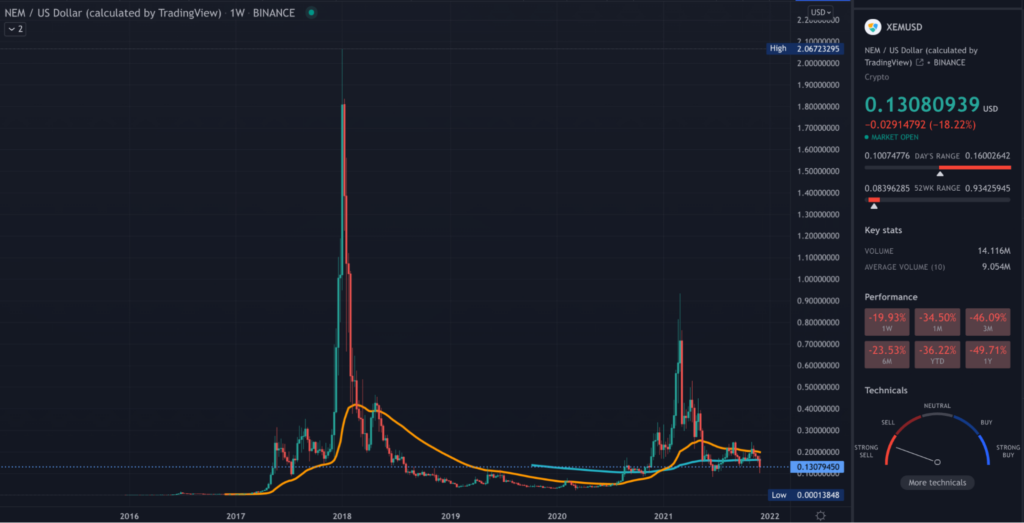 Along with staying in the game for more than five years, NEM shows some prosperity to be more valuable over the long haul.
Best-case scenario
Wallet Investor suggests NEM should be worth anywhere from $0.48 to $1.19 by the start of 2025.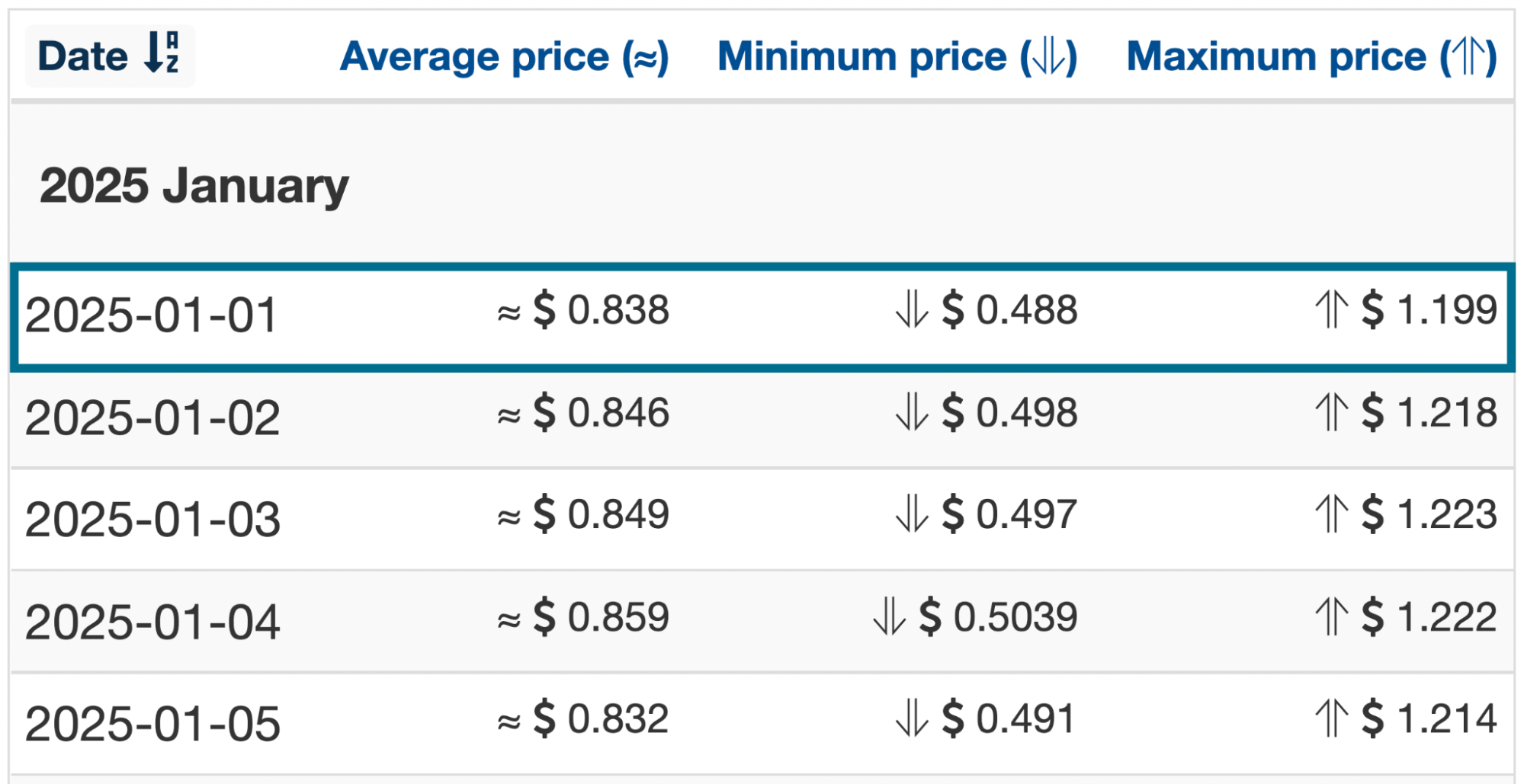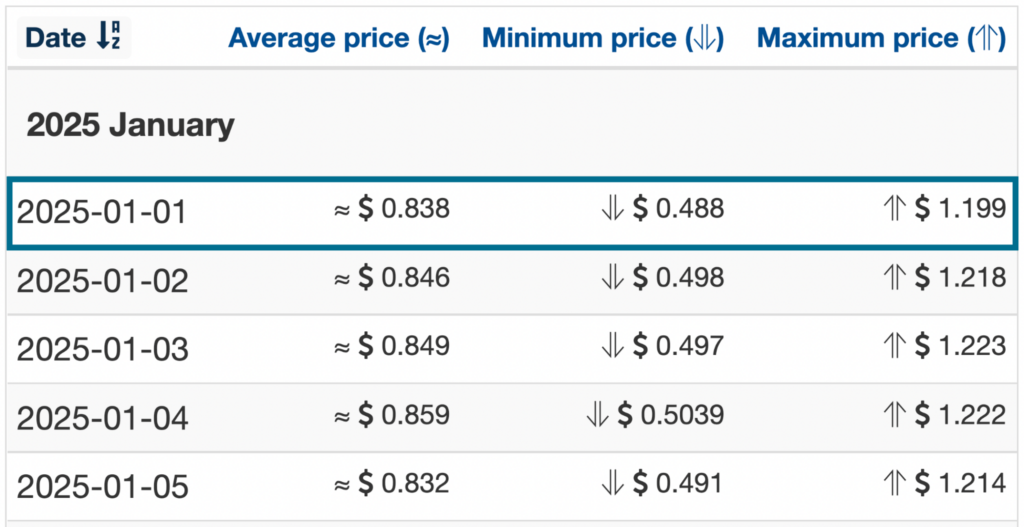 Again, PricePrediction is more conservative as it pegs values between $0.71 to $0.81 by the same time.
Worst-case scenario
Like many cryptocurrencies, XEM faces numerous risks relating to regulation, along with technological competition from other projects with similar goals. Generally, cryptocurrencies exhibit high volatility in most cases.
So, while a high reward is possible with XEM, it has an equal chance of losing value. Therefore, anyone should invest cautiously, and with the money they can comfortably afford to lose.
The best way to buy XEM
The most common method for buying virtually any cryptocurrency is through an exchange. Binance, Huobi, Poloniex, KuCoin, and OKEx are some of the many options available at your disposal.