Moonbeam (GLMR)
Price
Disclaimer: The information provided here does not constitute any form of financial advice. Readers are fully responsible for conducting their due diligence before making any investment decisions.
What is Moonbeam (GLMR)?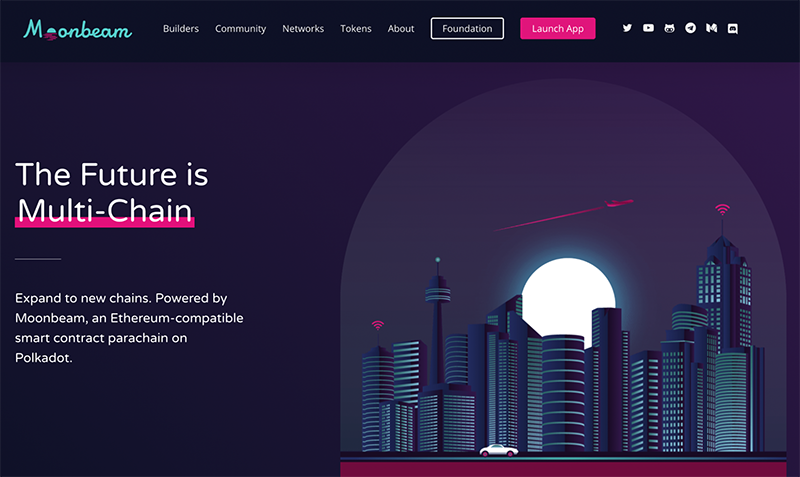 Moonbeam is a relatively new project launched in January 2022, first conceptualized two years prior. It is connected to Polkadot, one of the most prominent third-generation blockchains in the markets.
Moonbeam is the first fully functional parachain on Polkadot, commonly referred to as a 'blockchain of blockchains.' Among other chains, it consists of the relay chain and the parachain.
The former is the heart of the network that all the latter distributed ledgers feed to for security and interoperability. A parachain is user-created, can run autonomously, and has individual parameters and use cases.
Like any other parachain, Moonbeam can exchange different types of data like tokens, credentials, oracles, and smart contracts. One of the critical features of Moonbeam is its compatibility with the Ethereum Virtual Machine.
Moonbeam can work with the same smart contract language used by the latter protocol, Solidity. Therefore, one significant benefit is developers can redeploy their Ethereum smart contracts to Moonbeam to avoid the high gas fees experienced by users.
Glimmer (GLMR) is the aptly-named utility token for Moonbeam used for settling smart contract transaction fees, on-chain governance, and even staking. Let's see whether Moonbeam is a good investment and GLMR price predictions.
Is Moonbeam a good investment?
Despite being a relatively new token, GLMR is somewhere in the top 100 of most traded coins, with a market cap of about $383.5 million presently (according to CoinMarketCap). There is some good momentum for this project, with several reasons why it may pan out as a good investment.
Links to Polkadot: One of the most attractive features of this project is being associated with Polkadot, which has already been a success story. Polkadot and Moonbeam are both highly specialized with similar goals of blockchain interoperability.
This sector of cryptocurrencies has less competition due to the complexities involved in creating such networks. However, the idea of different blockchains being compatible with another is cited as the missing link for this technology to become more widely used in the future.
Compatibility with Ethereum: Over the past few years, there's been a big push for blockchains to have compatibility with Ethereum, being that it's the second-most valuable distributed ledger.
However, the main problem currently is the high transaction fees. Therefore, any network that successfully tackles this challenge has the edge over other networks.
Deflationary tokenomics: Lastly, GLMR has a fixed supply of 1 billion, with roughly 275 million tokens changing hands presently.
Address segments of your market that are out of reach on Ethereum due to gas prices
Should I buy GLMR today: Crypto technical analysis for GLMR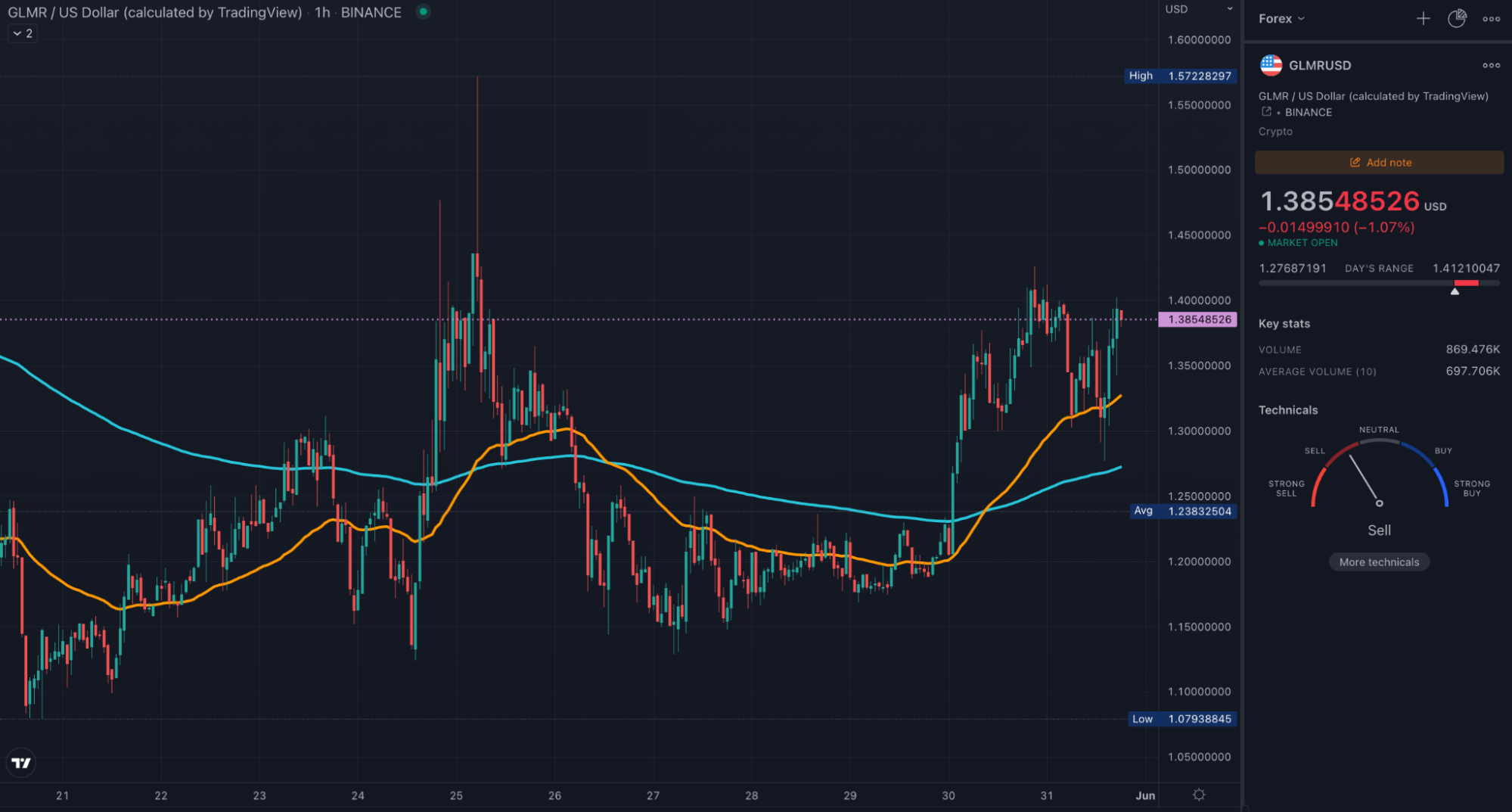 Because there is little price data for GLMR, we'll explore the 1HR time frame. Fortunately, this chart presents a buying opportunity using the 50-day (orange) and 200-day (blue) moving averages.
The price has recently traded above both indicators, and the 50 has also crossed above the 200. Both of these are the required bullish signs for this crossover strategy.
Will the GLMR coin price hit $10 in a year?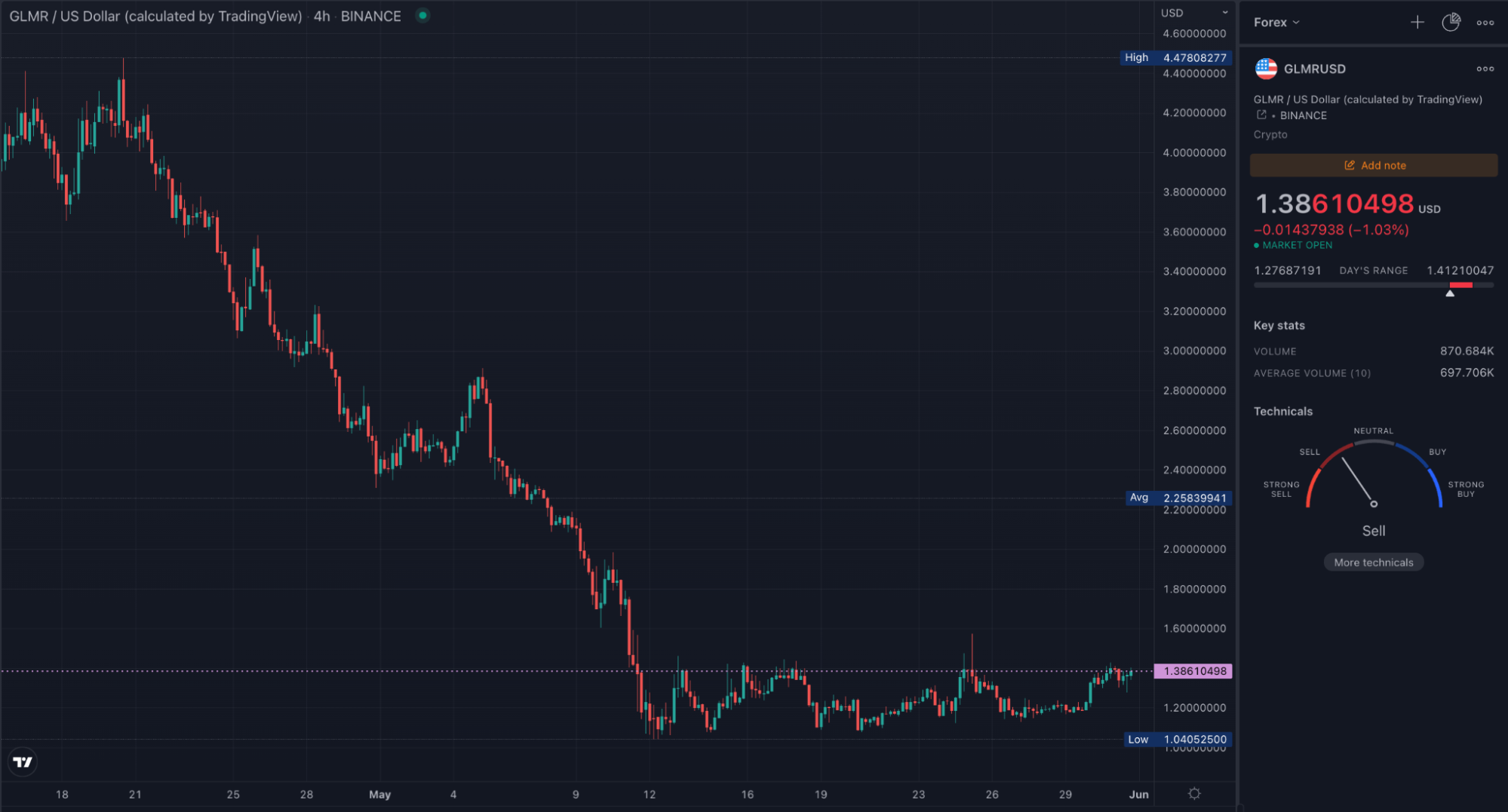 Having looked at numerous forecasting sites, there seems to be no glimmer of hope (pun intended) for $10 in a year. The approximations we observed averaged around $2.19, suggesting that GLMR is likely to only increase by about 1.5X.
CryptoPredictions was the most favorable of the resources we analyzed, with a minimum price of $1.62 and a peak of $2.39.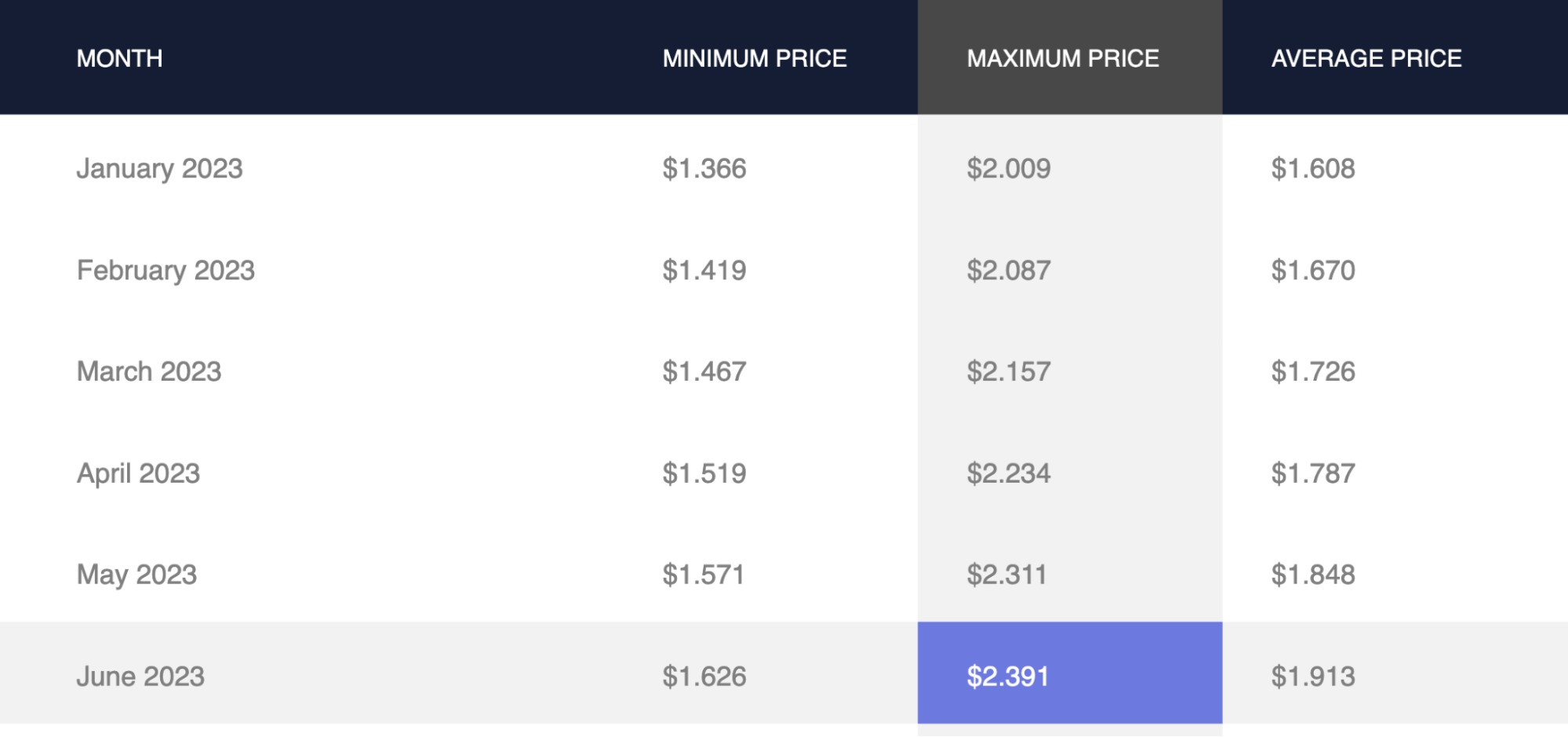 Generally, given the newness of the project, future predictions will be less reliable and, therefore, conservative.
What is GLMR's price prediction for 2025?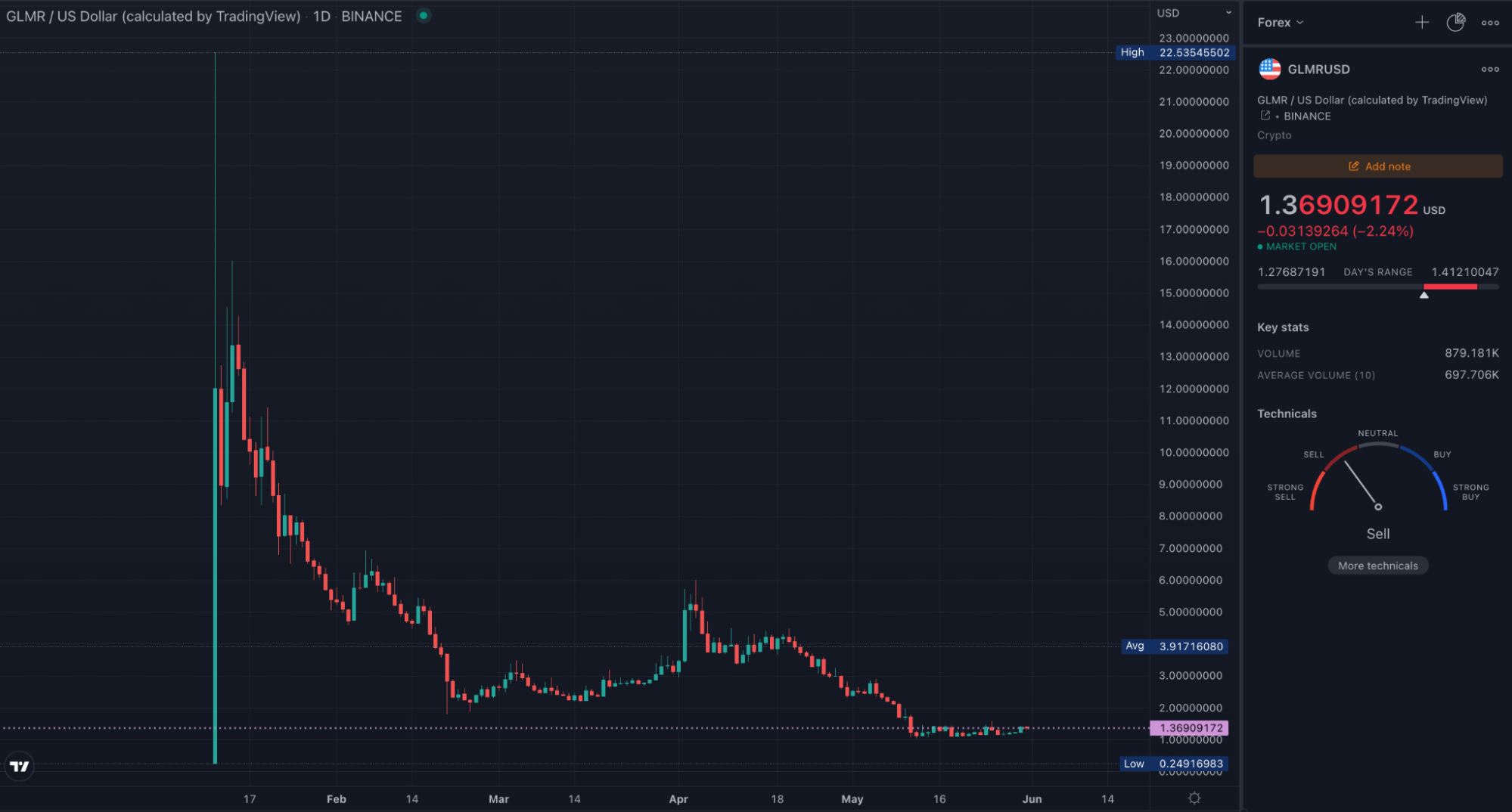 While being a highly promising project, it's still too early to say whether it will ultimately be more valuable by 2025.
Best-case scenario
Assuming the Polkadot ecosystem and the overall crypto market grows, very little can stop Moonbeam or Glimmer from prospering. Similar to 2023, forecasting sites remain cautiously optimistic with their predictions since the average we derived this time was only $4.13
PricePrediction.net offered the most confident estimates with minimum and maximum prices of $4.78 and $5.80.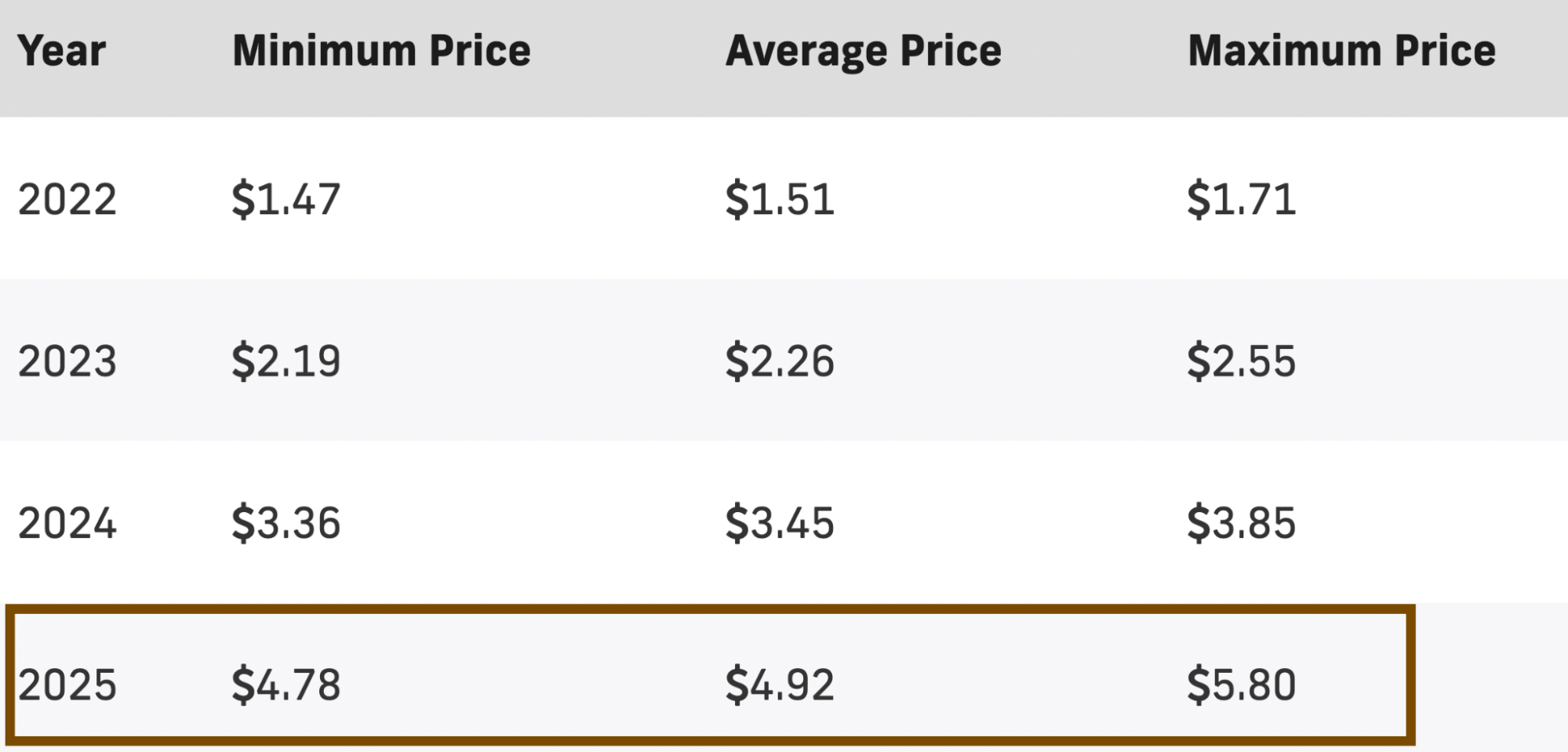 Yet, we believe GLMR can be in the double-figure range by 2025, assuming everything goes well.
Worst-case scenario
As with any cryptocurrency, a lack of adoption (for various reasons) would see GLMR be stagnant in price or be less valuable over time. Although the token has many legs to stand on, it hasn't yet stood the test of time. Therefore, you should invest wisely, using only funds you can afford to lose.
The best way to buy GLMR
You can buy Glimmer by opening an account with many popular exchanges like OKX, Binance, Kraken, Huobi, Gate.io, Bybit, and many others.