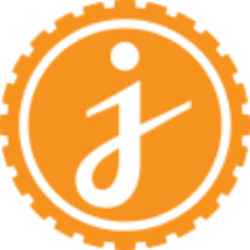 JasmyCoin (JASMY)
Price
What is JasmyCoin (JASMY)?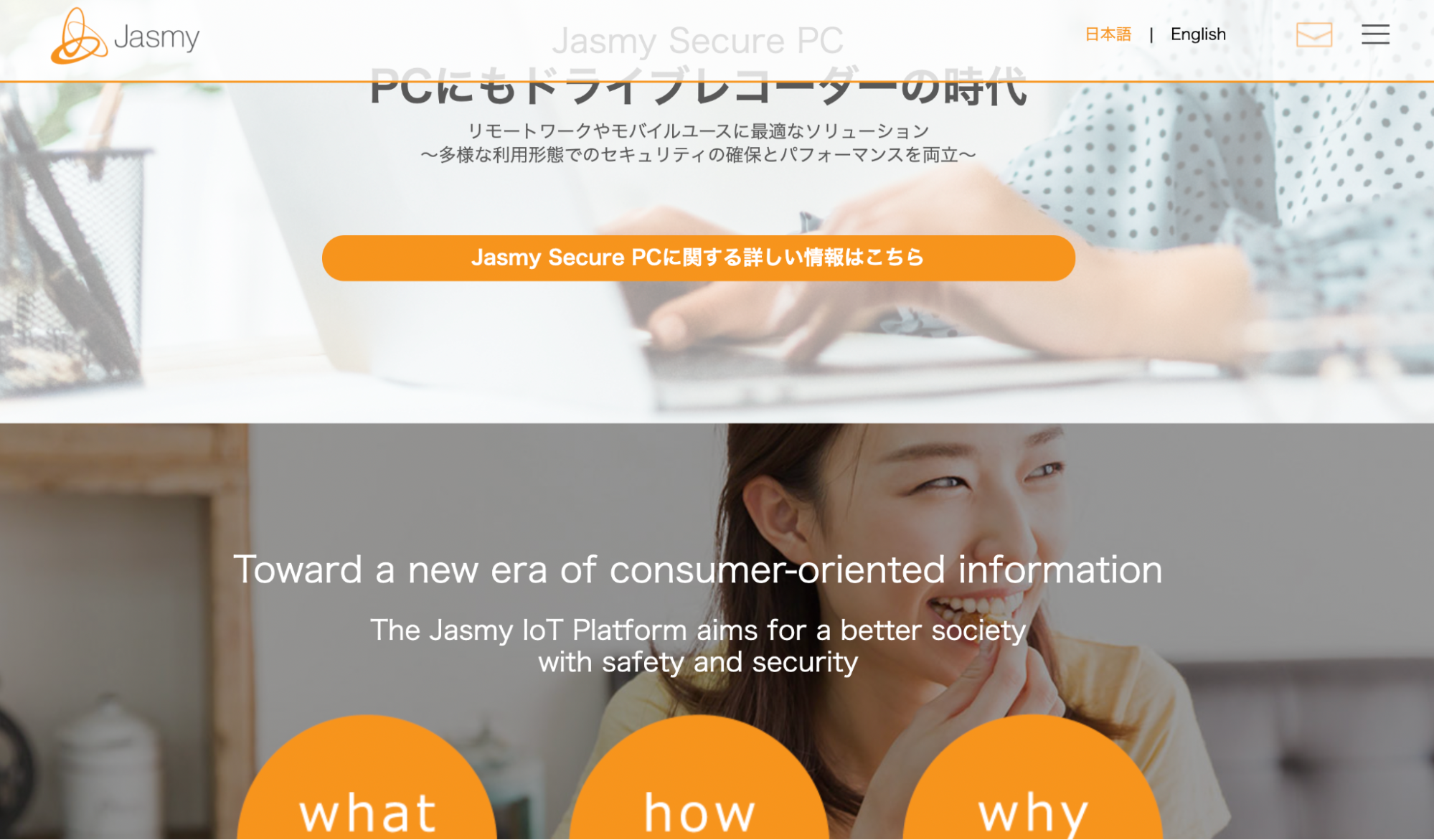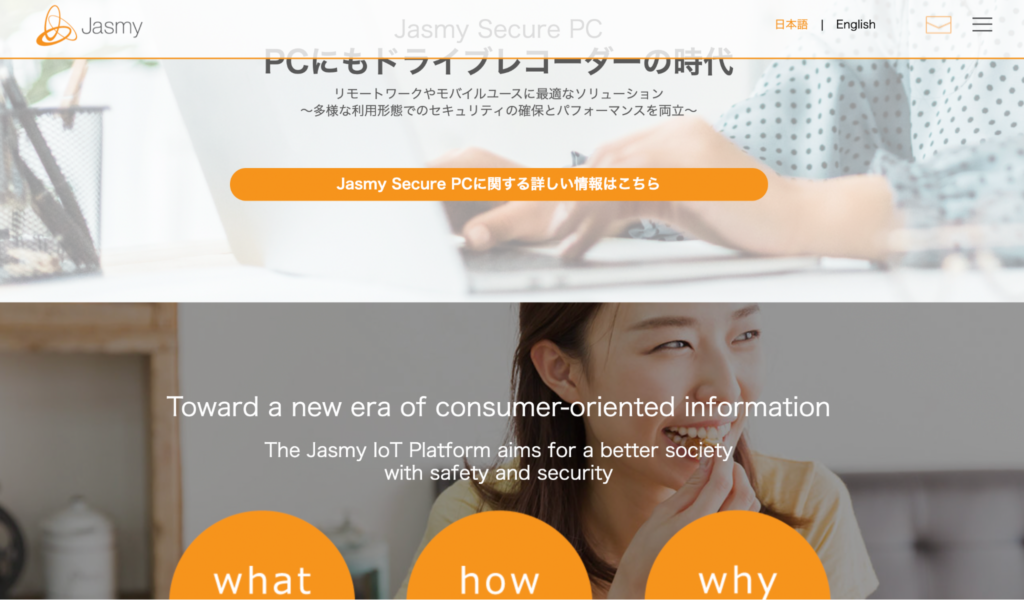 JasmyCoin is an ERC20 token for Jasmy, a service created and owned by the Tokyo-based IoT (Internet of Things) company Jasmy Incorporated, initially founded in 2016.
The Internet of Things describes the interconnectedness of numerous computing devices like phones, desktops, laptops, to even cars and chips.
Jasmy is on a mission to permit anybody to send and receive data through the Internet of Things effectively and safely using blockchain, edge computing, and IFPS (InterPlanetary File System) technology.
This decentralized system would work on a global scale across industries. Like most blockchains, the JASMY token acts as the value of exchange for facilitating transactions on the platform.
Presently, 4.75 billion JASMY (out of the 50 billion maximum supply) are circulating. Sadly, no information exists on when this coin was publicly launched. However, based on chart research from a few crypto data trackers, February 2021 seems to be when it was listed on exchanges.
Currently, ranks JASMY #177 by the market capitalization with a price of $0.004974.
Is JasmyCoin a good investment?
So, what problems is Jasmy trying to solve? Let's remember there are already gazillions of IoT devices transmitting billions of terabytes in data yearly, much of which is handled by companies.
The whole idea about Jasmy is enforcing privacy and better data utilization. Firstly, most companies don't possess proper data management systems to process the data, leading to information leaks and compliance breaches.
Generally, more and more people are becoming cautious and fearful of how their data may be used for unfavorable purposes.
Jasmy also addresses the 'data silo' problem where a company has one centralized system, and no other parties can interact with this information.
The platform believes 'decentralization' is the solution by providing a way for individuals to control their data and permit others to use it. Furthermore, by having a distributed network, data won't be siloed as it can be transmitted across industries.
Overall, if you have an above-average understanding of the significance of IoT, JasmyCoin may turn out to be a good investment.
Should I buy JASMY today: Crypto technical analysis for JASMY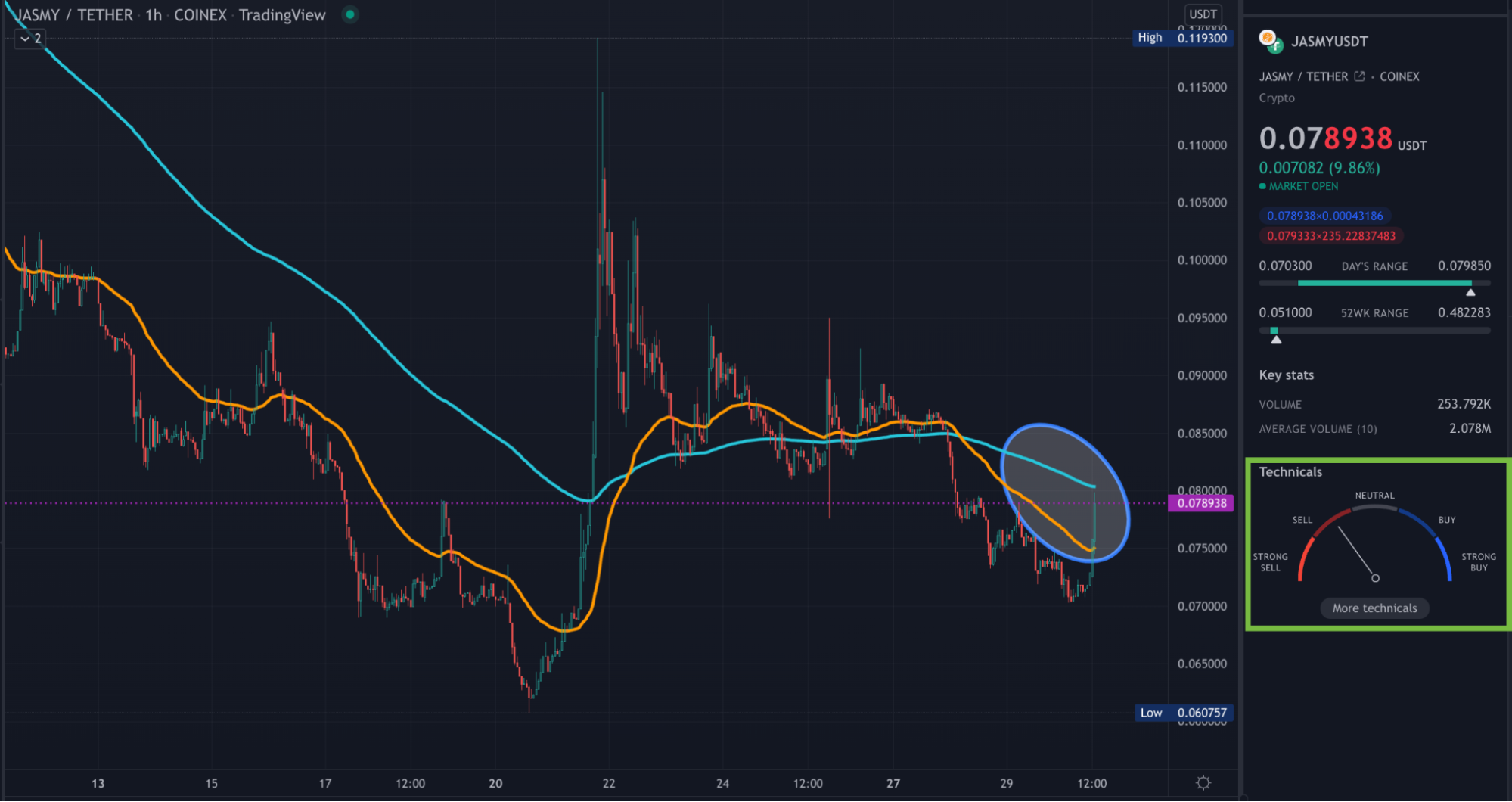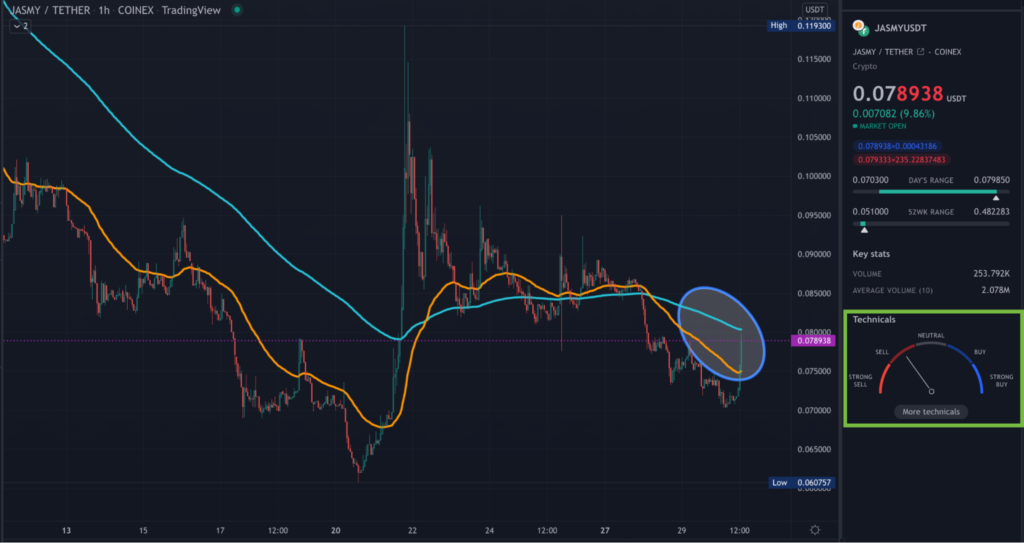 Based on our technical analysis, it's not yet a good time to buy JASMY. We've added a 50-day (orange) and 200-day moving average on the chart to show a simple crossover system.
Here, traders wait for the 50 to cross above the 200 and the price to be above both moving averages before confirming an entry. As is visible on the chart, JASMY doesn't fit either description.
Will JASMY coin price hit $1 in a year?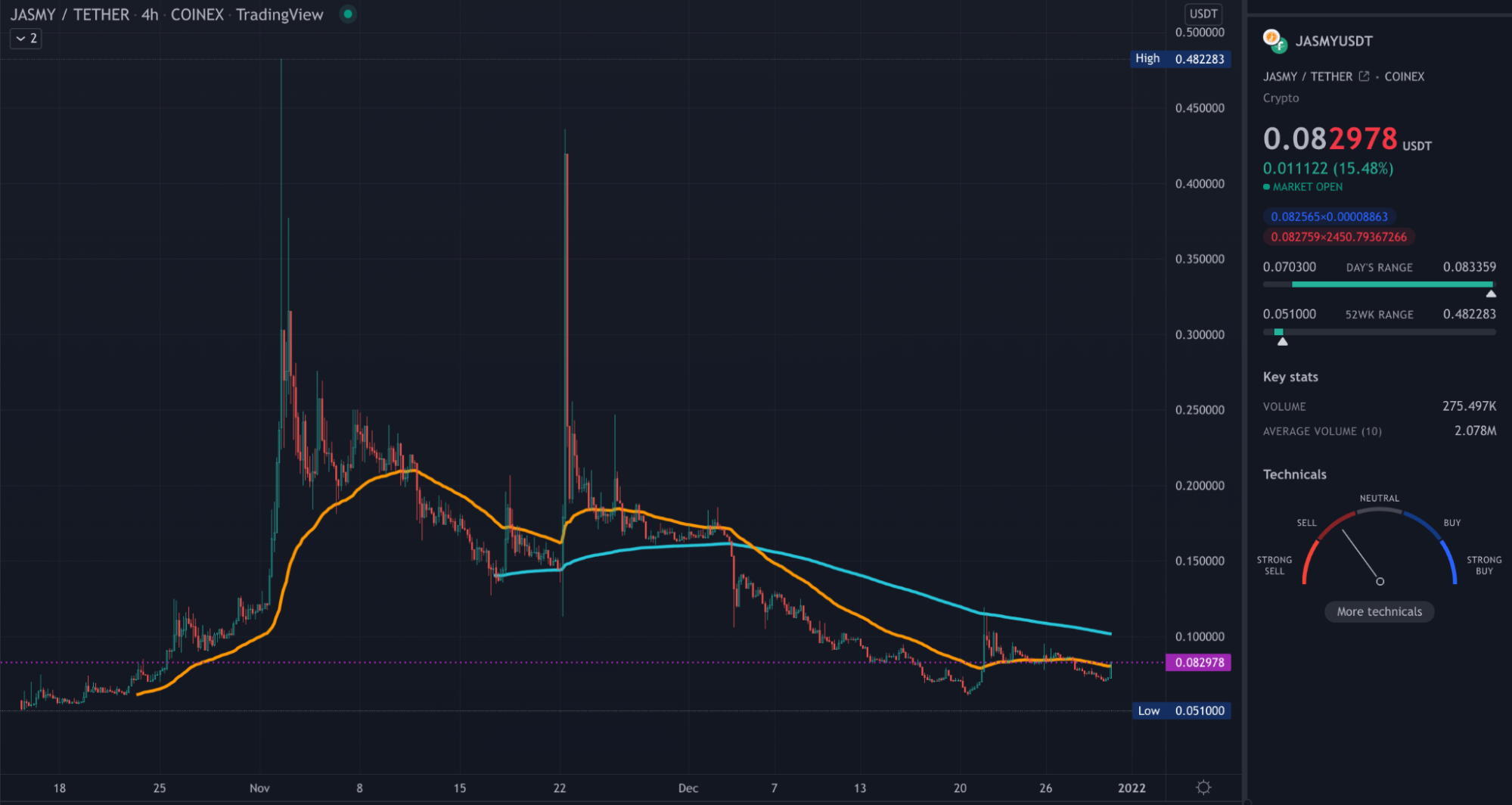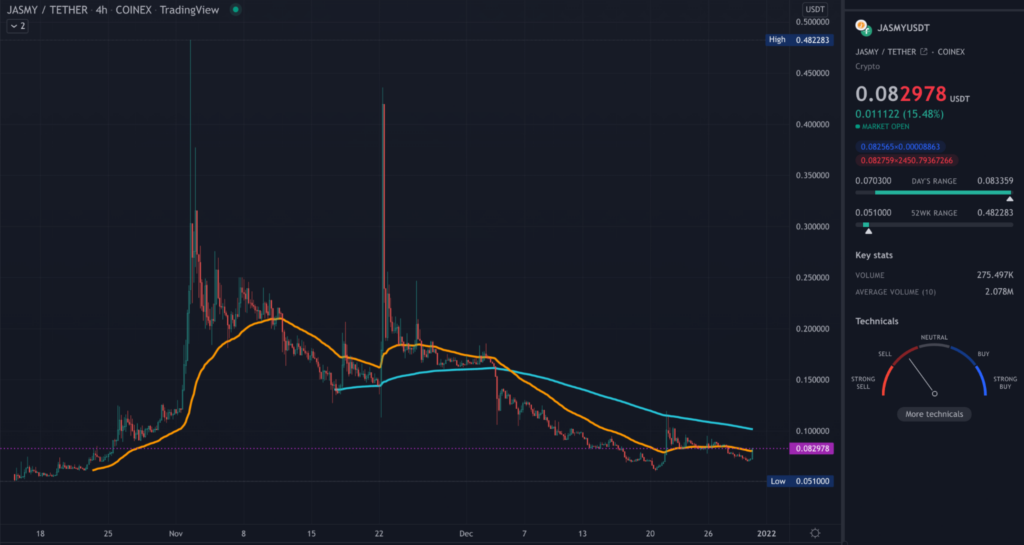 JASMY's most recent all-time high, which it hit in November 2021, was $0.48. How can JASMY possibly reach a dollar in a year? We'd have to consult a forecasting site like Wallet Investor for a reasonable answer.
Wallet Investor estimates JASMY will be worth anywhere from $0.35 to about $0.48, representing gains in the 5-6X range.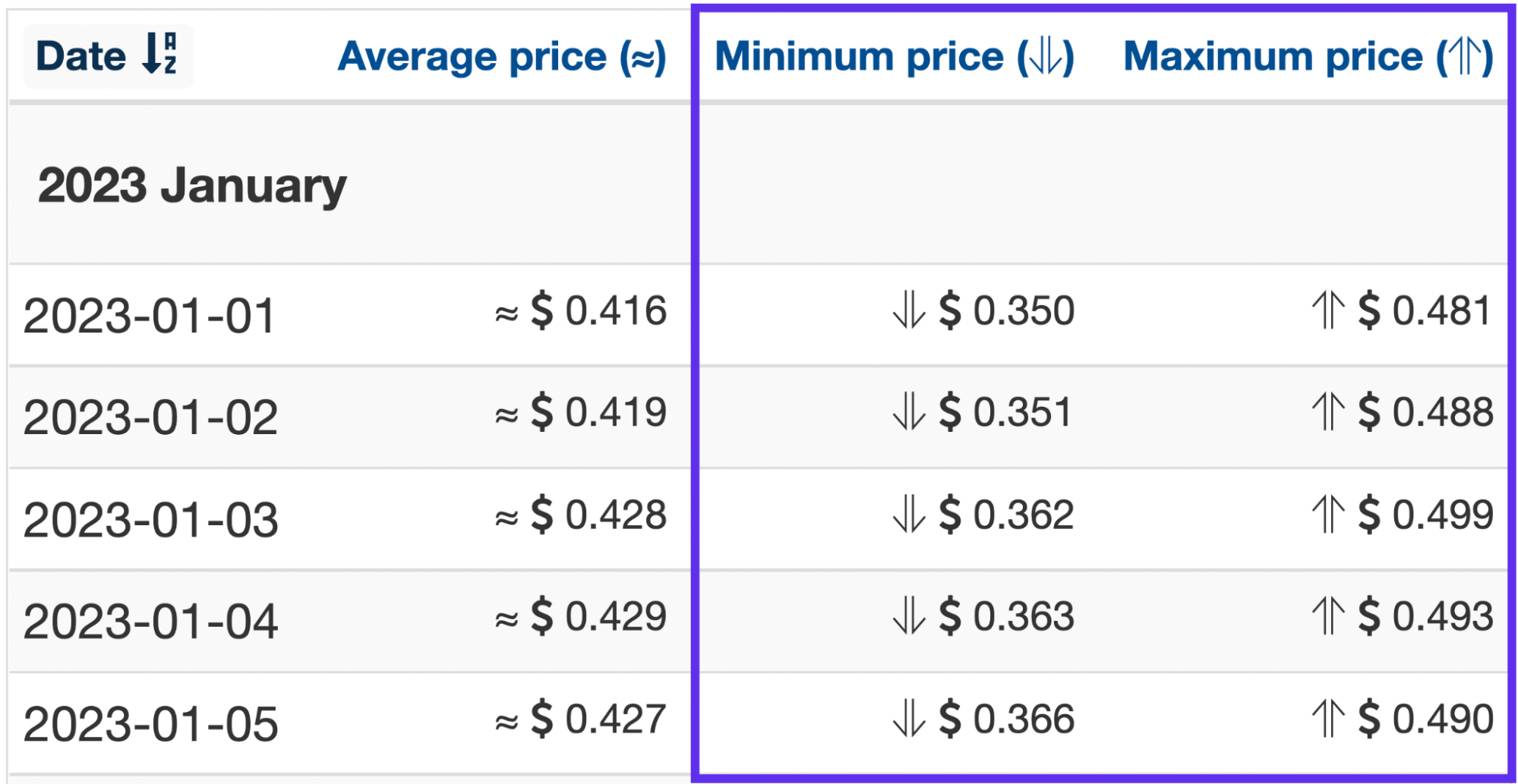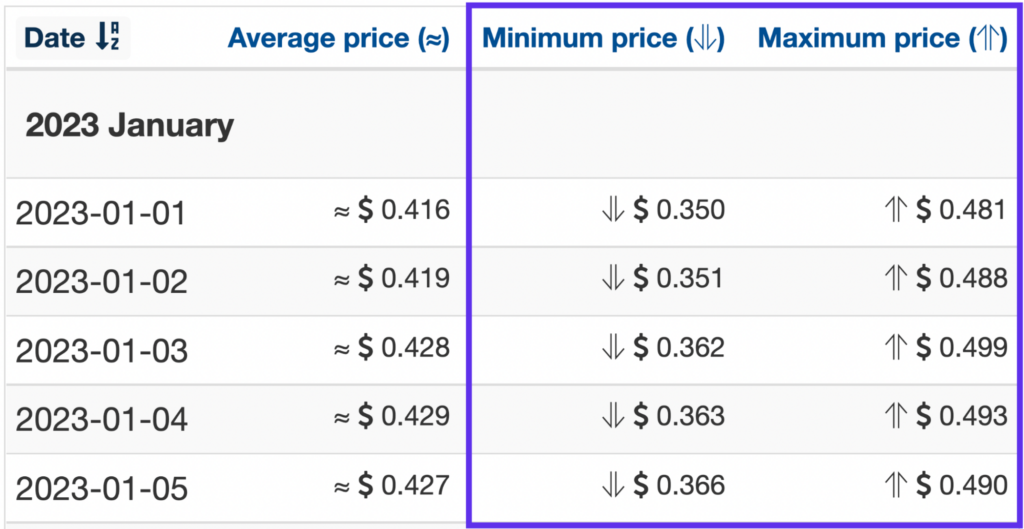 Although such an increase would be impressive, $1 seems unlikely. Another prediction site, PricePrediction.net, is less optimistic, with a minimum estimate of $0.17 going up to $0.20.
What is JASMY's price prediction for 2025?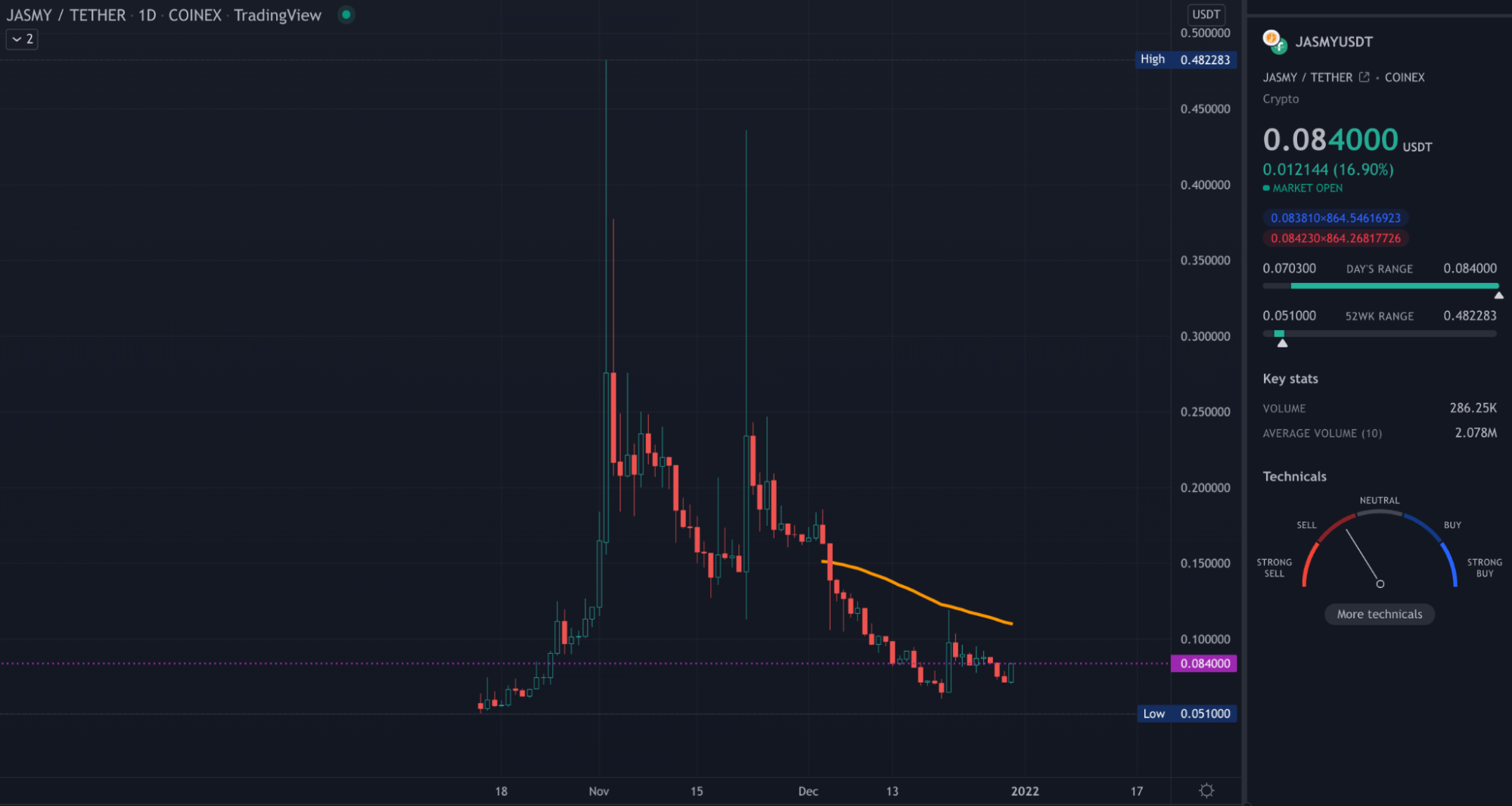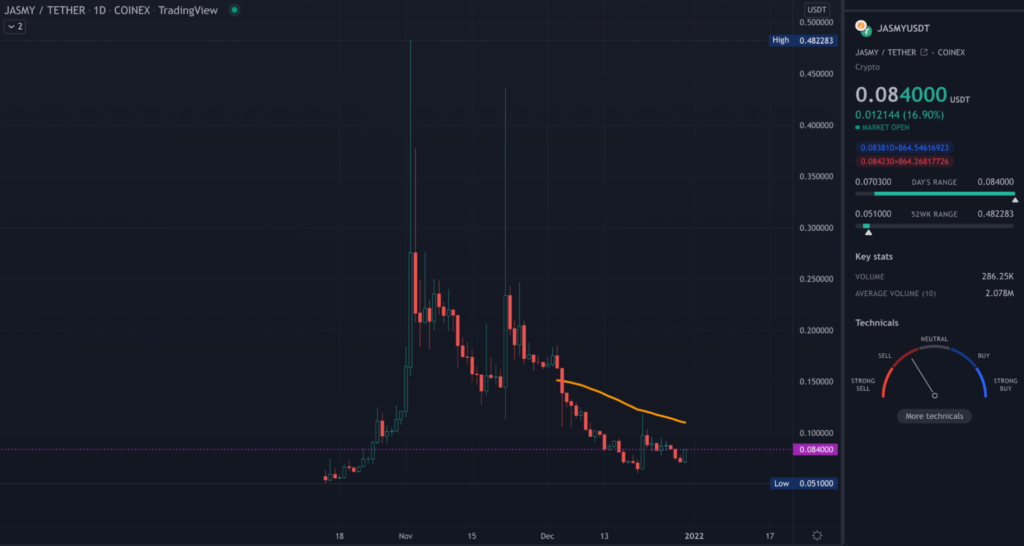 While Jasmy has ambitious goals, the IoT concept mixed with blockchain technology might be confusing for many to understand. Furthermore, this project is relatively young and doesn't yet have massive adoption in the industries it wishes to impact.
Therefore, it's worth thinking about the best and worst that could occur in the future.
Best-case scenario
On the bright side, Wallet Investor foresees the coin to be worth at least $1.01, reaching up to $1.47 for 2025.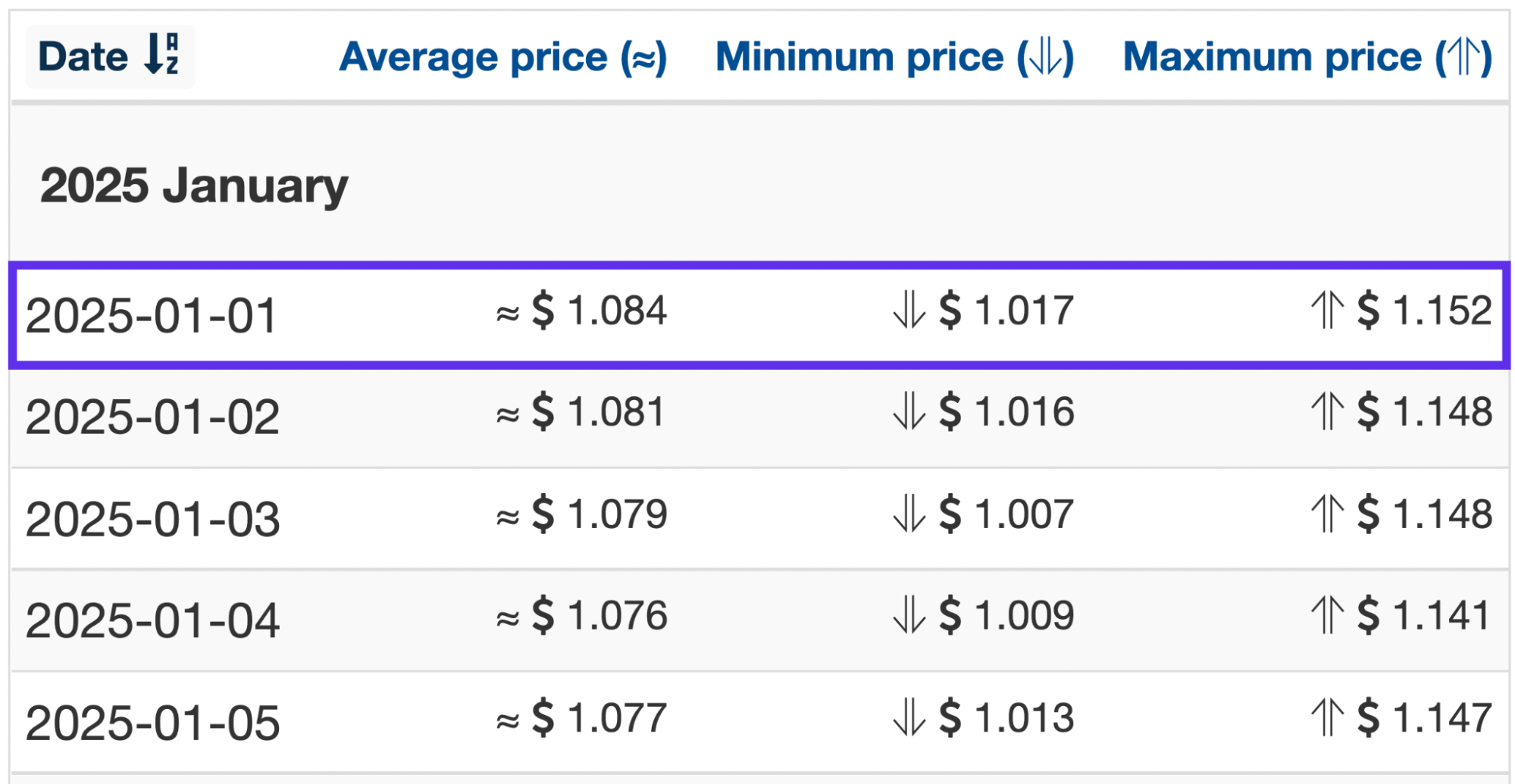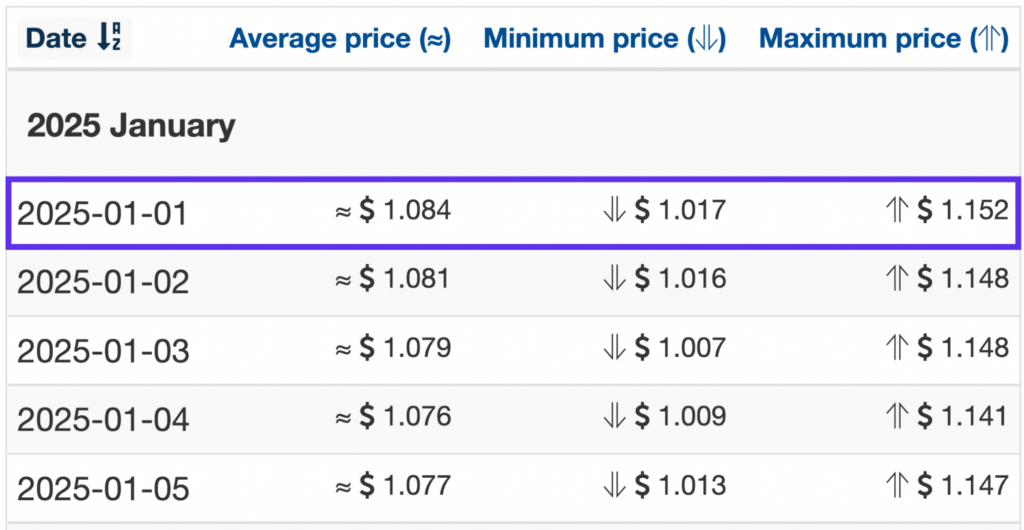 Again, PricePrediction.net's forecasts are more conservative, with minimum and maximum values of $0.36 and $0.43, respectively, for that year.
Worst-case scenario
One thing worth noting is JASMY's price was once worth close to $5 in February, according to CoinMarketCap and CoinGecko. This time may have been at the beginning as new investors started buying the token before it dropped massively in value.
Such behavior is typical for newly-listed altcoins, and many times, it can take several years before the price reaches its previous high. Therefore, the inherent volatility of cryptocurrencies is one risk to investing in JASMY.
Moreover, there are already established IoT-based projects like VeChain, IOTA, and Helium with greater IoT market share. Thus, these are some factors that could threaten JASMY's value in the long run, meaning you should invest wisely and with truly disposable money.
The best way to buy JASMY
Binance and Coinbase are the latest reputable exchanges to offer JASMY for purchase recently, providing much-needed credibility to this project. The other exchanges you can buy this token from include Gate.io, KuCoin, Bybit, Bitfinex, Crypto.com, and tens of others.