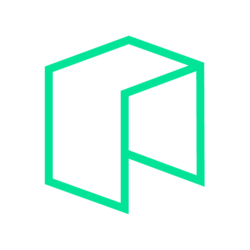 Gas (GAS)
Price
What is GAS?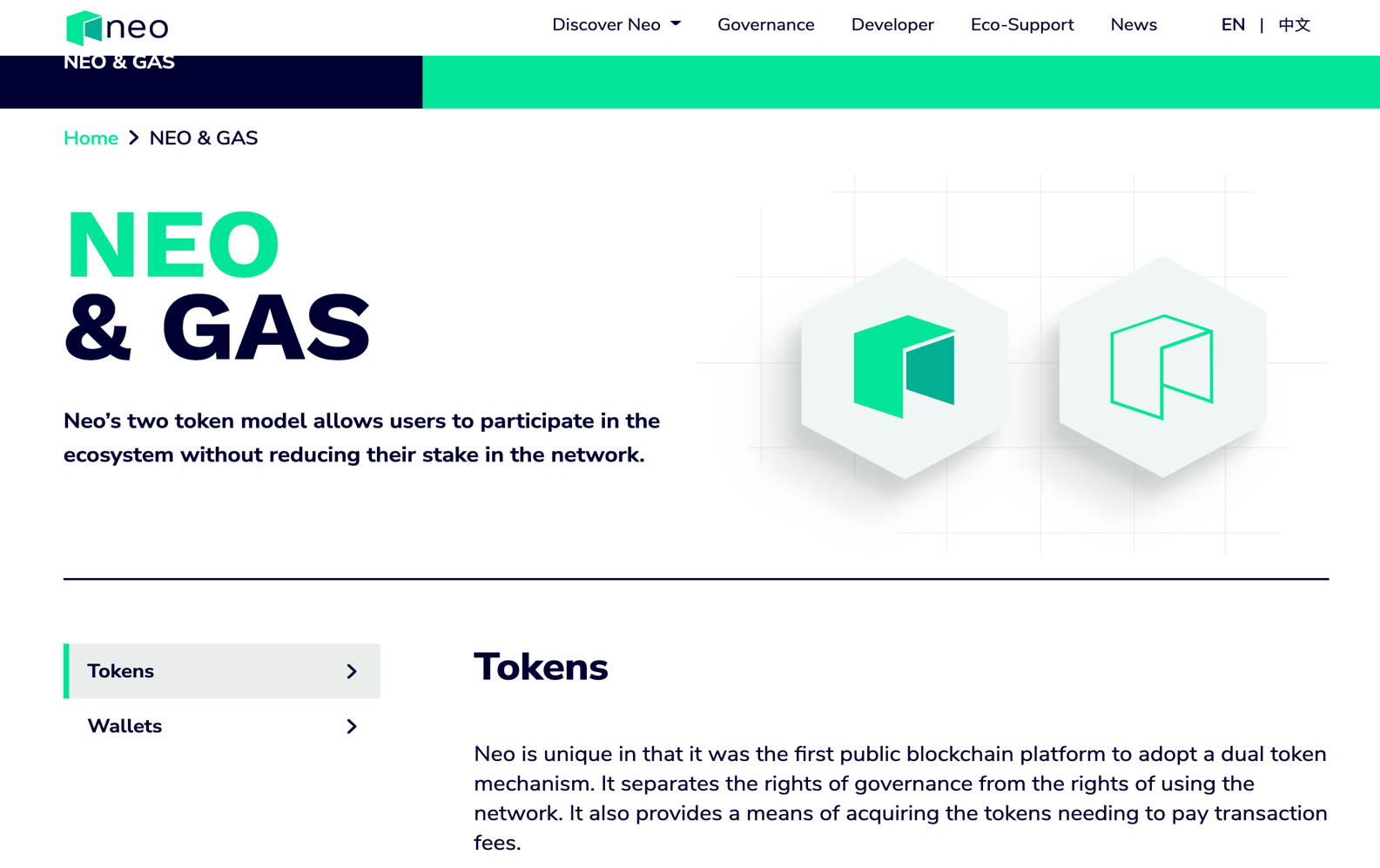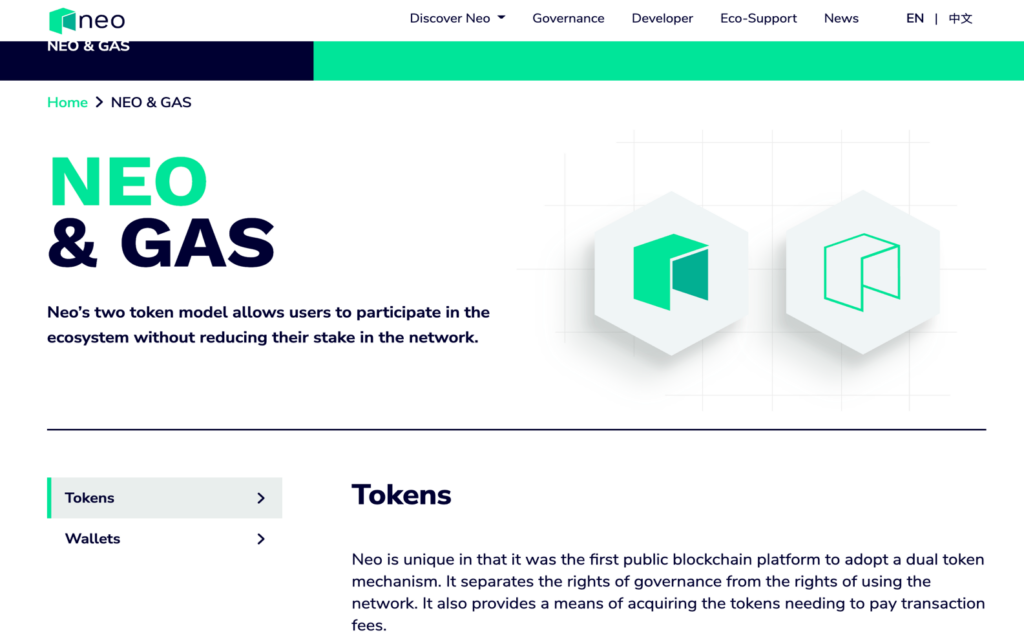 The term 'gas' in cryptocurrencies is synonymous with Ethereum's fee measurement unit for mining effort. Well, the GAS of this article is NEO's utility token, the cryptocurrency responsible for powering smart contracts and applications like on Ethereum.
NEO is a proof-of-stake distributed ledger for creating smart contracts and dApps (decentralized applications). Interestingly, NEO has two different tokens, NEO and GAS. The former is a governance token on the platform and is much more popular because of its established namesake.
GAS is the utility token used for facilitating transactions. The actual project, NEO, is all about what the founding developers have dubbed the 'smart economy,' an environment for collecting and generating digital assets, digital identity, and smart contracts.
NEO was previously known as Antshares from 2014 to 2017, founded by the Chinese-based Erik Zhang and Da HongFei. CoinMarketCap currently ranks NEO and GAS at #50 and #386, respectively, for most traded cryptocurrencies.
NEO is presently worth $46.60, while GAS is valued at $9.74. This article will cover a few reasons why GAS is a good investment and look at some price predictions.
Is GAS a good investment?
As expected, GAS' value is tied to NEO as both tokens operate on the same platform. Appreciating the value proposition behind GAS means observing the uniqueness of its parent network.
NEO is a second-generation blockchain at its core, meaning it's more versatile than many first-gen projects like Bitcoin serving only one purpose of providing a digital payment system.
Of course, there are countless second-gen cryptocurrencies, most notably Ethereum. One might be wondering what sets NEO apart. Most projects in this realm have a lack of scalability, as many use mining or the proof-of-work consensus mechanism to handle transactions and secure the network.
NEO is highly scalable as it utilizes proof-of-stake, a much more energy-efficient model proven to process thousands of transactions per second. Finally, like NEO, GAS operates on a fixed supply model.
The founding developers planned for there to be only 100 million GAS ever to exist. Presently, 10 128 1375, or about 10% of this supply is in circulation. Investors have long desired projects with this scarcity factor as history has shown that such cryptocurrencies often increase in value as demand outweighs supply.
Should I buy GAS today: Crypto technical analysis for GAS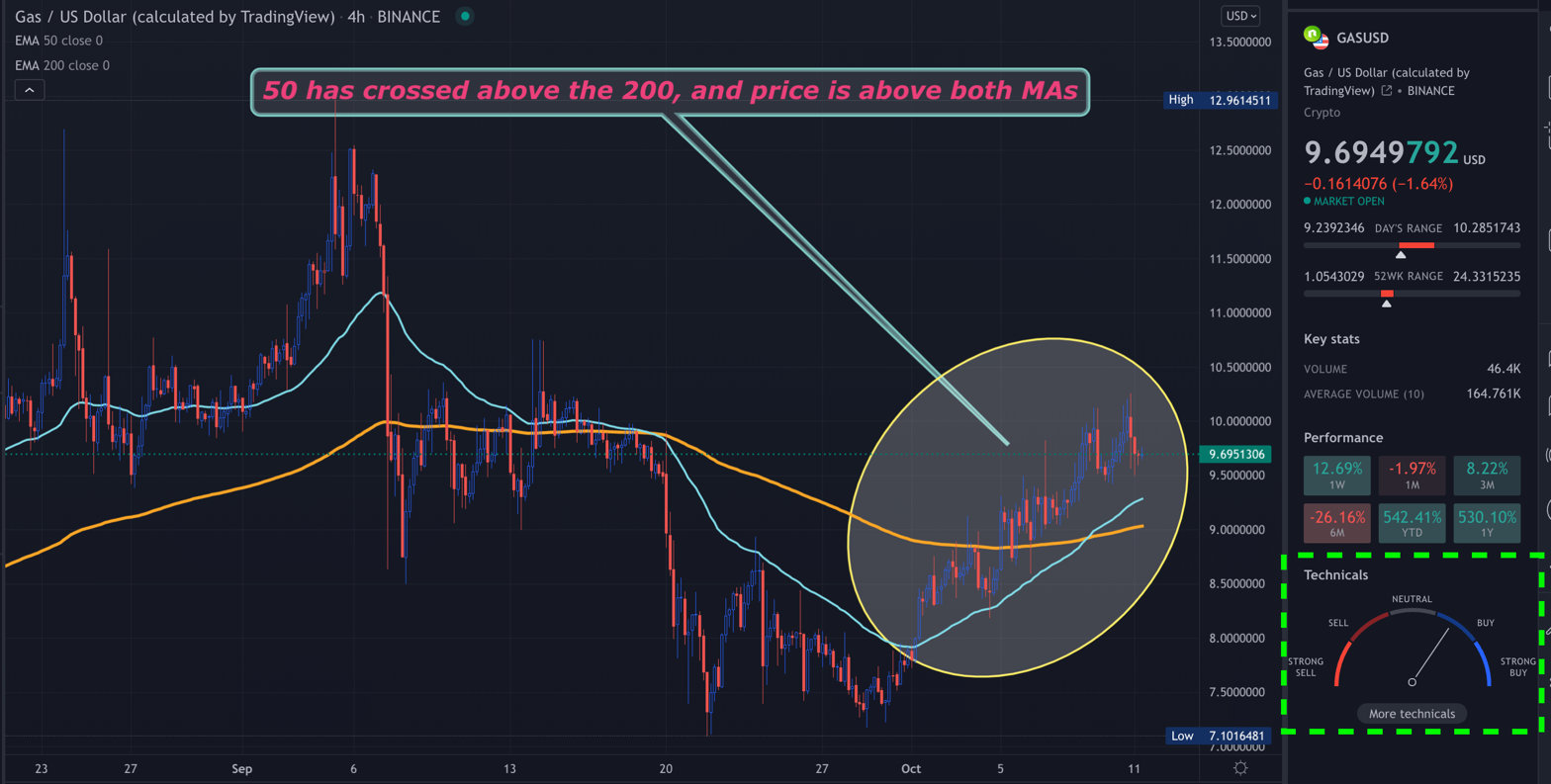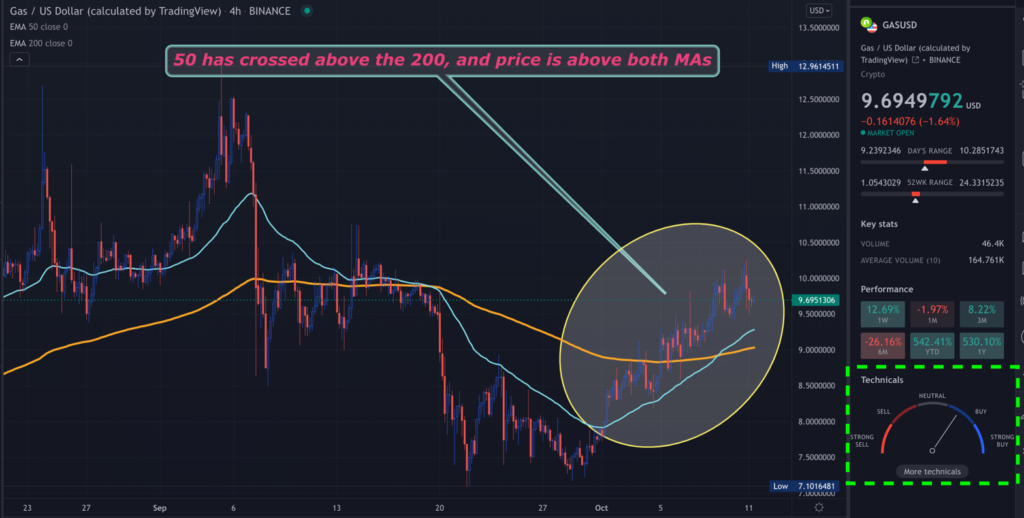 Let's observe two pieces of evidence on why it's a good time to buy GAS today. We'll use a straightforward 50-day (light blue) and 200-day (orange) exponential moving average crossover system.
The idea is for the 50 (the short-term trend) to cross above the 200 (the long-term trend) and the price to be above both moving averages. We can see on the chart that GAS meets both criteria.
Moreover, TradingView's analysis (located at the bottom right corner) suggests a 'BUY' for further confirmation.
Will GAS coin price hit $30 in a year?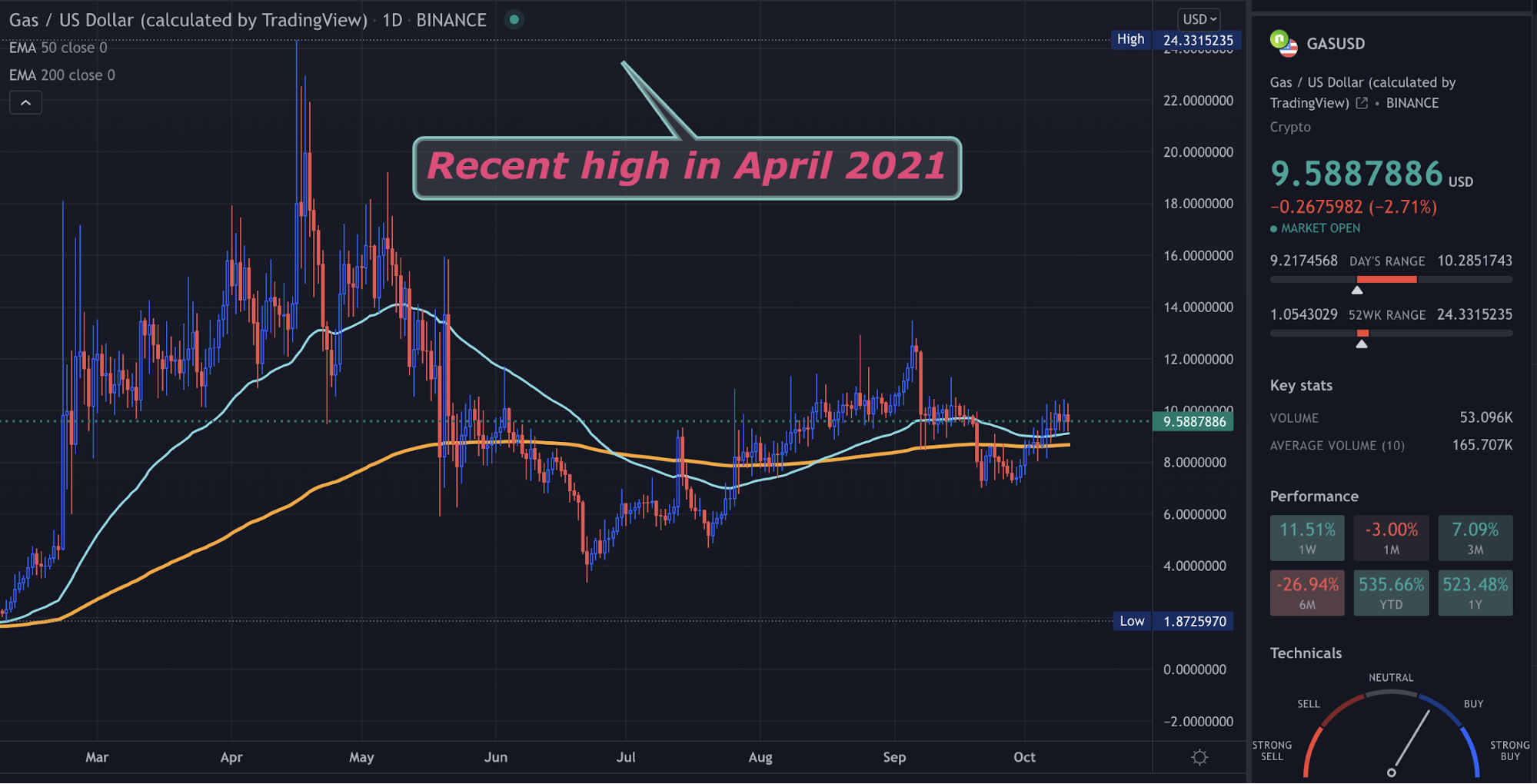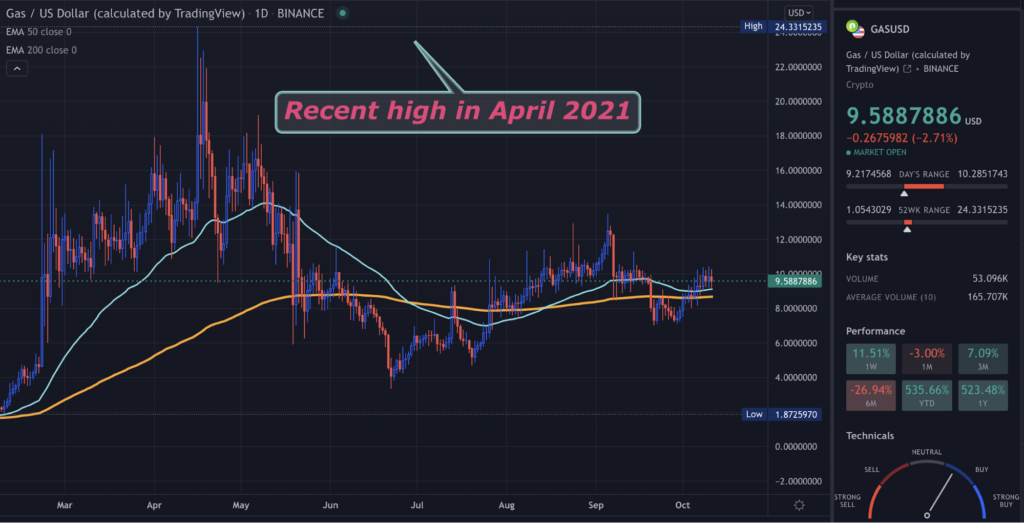 The price action on the daily chart is quite similar to the previous chart; overall bullish. Yet, can this momentum take GAS to $30 in a year? For better forecasting analysis in our articles, we typically rely on Digitalcoin who provide conservative estimates.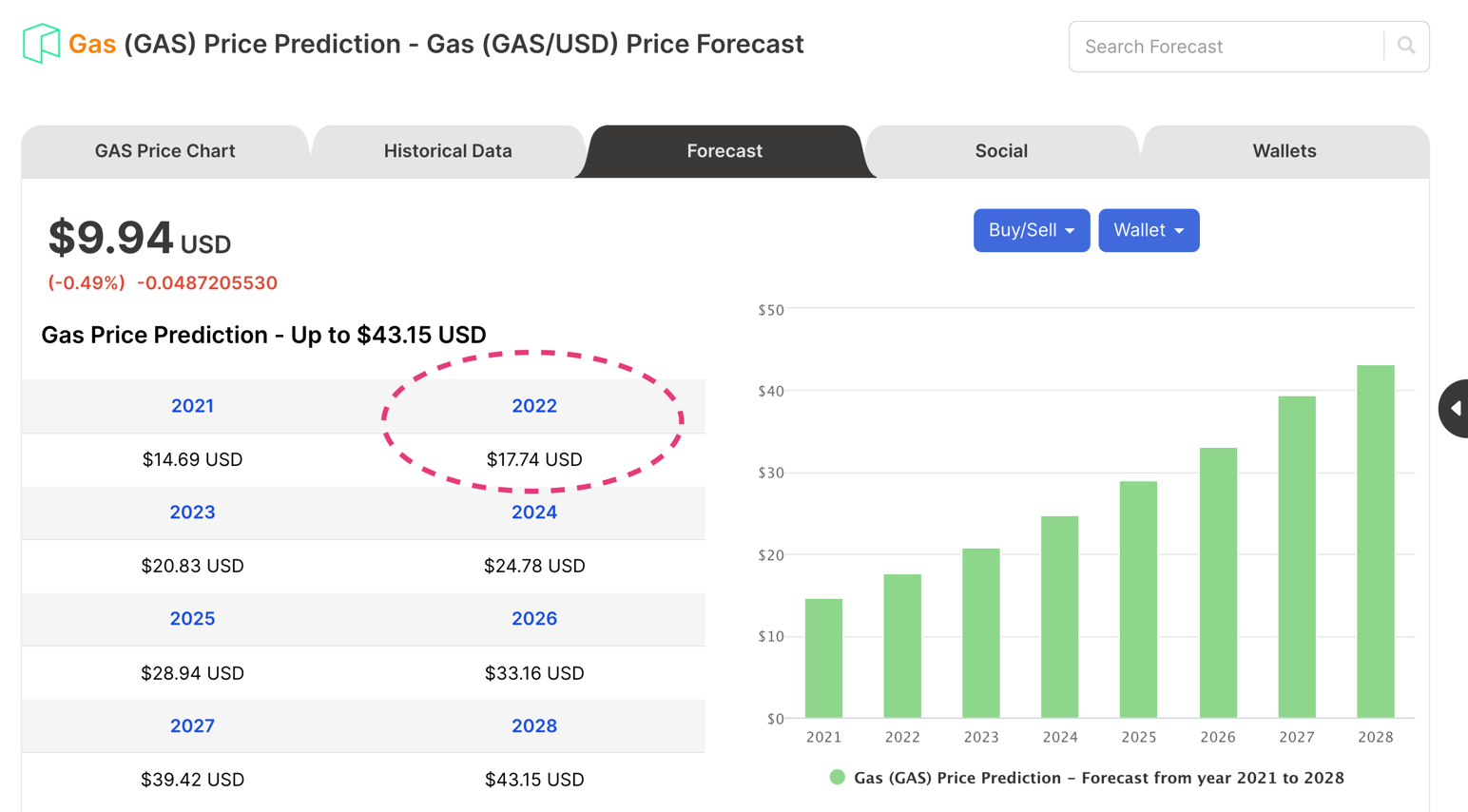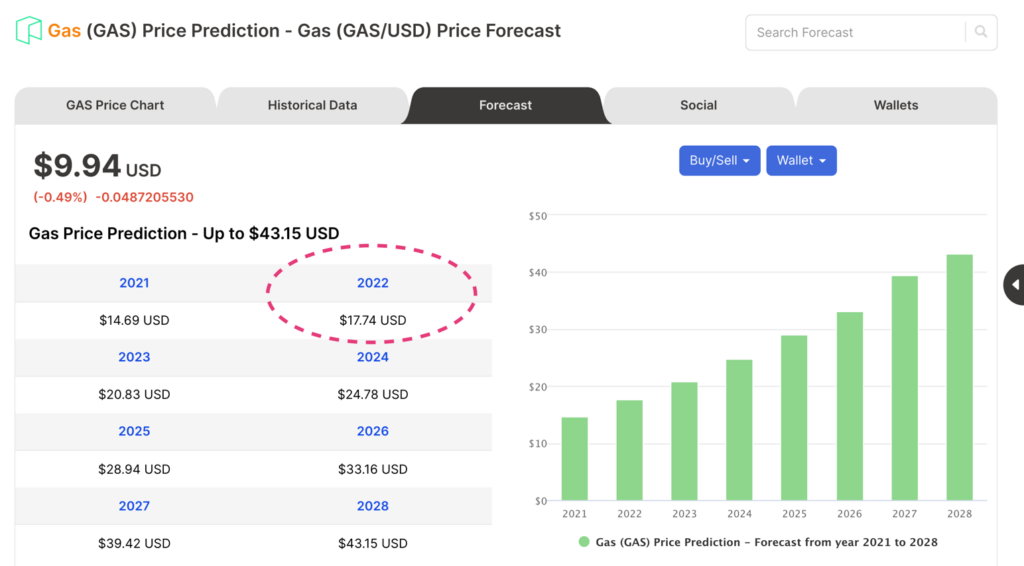 The site suggests GAS should be worth around $17.74 in a year, while Wallet Investor indicates anywhere from $16.63 to $24.87 in the same span. Generally, most sites tip for GAS to hit somewhere just below or above the $20 mark.
While it's safe to assume it's unlikely to hit $30 in a year, GAS has surpassed this point in the past, meaning it wouldn't be unfamiliar territory either.
Yet, investors shouldn't invest purely on predictions as the market can perform worse than predicted.
What is GAS' coin price prediction for 2025?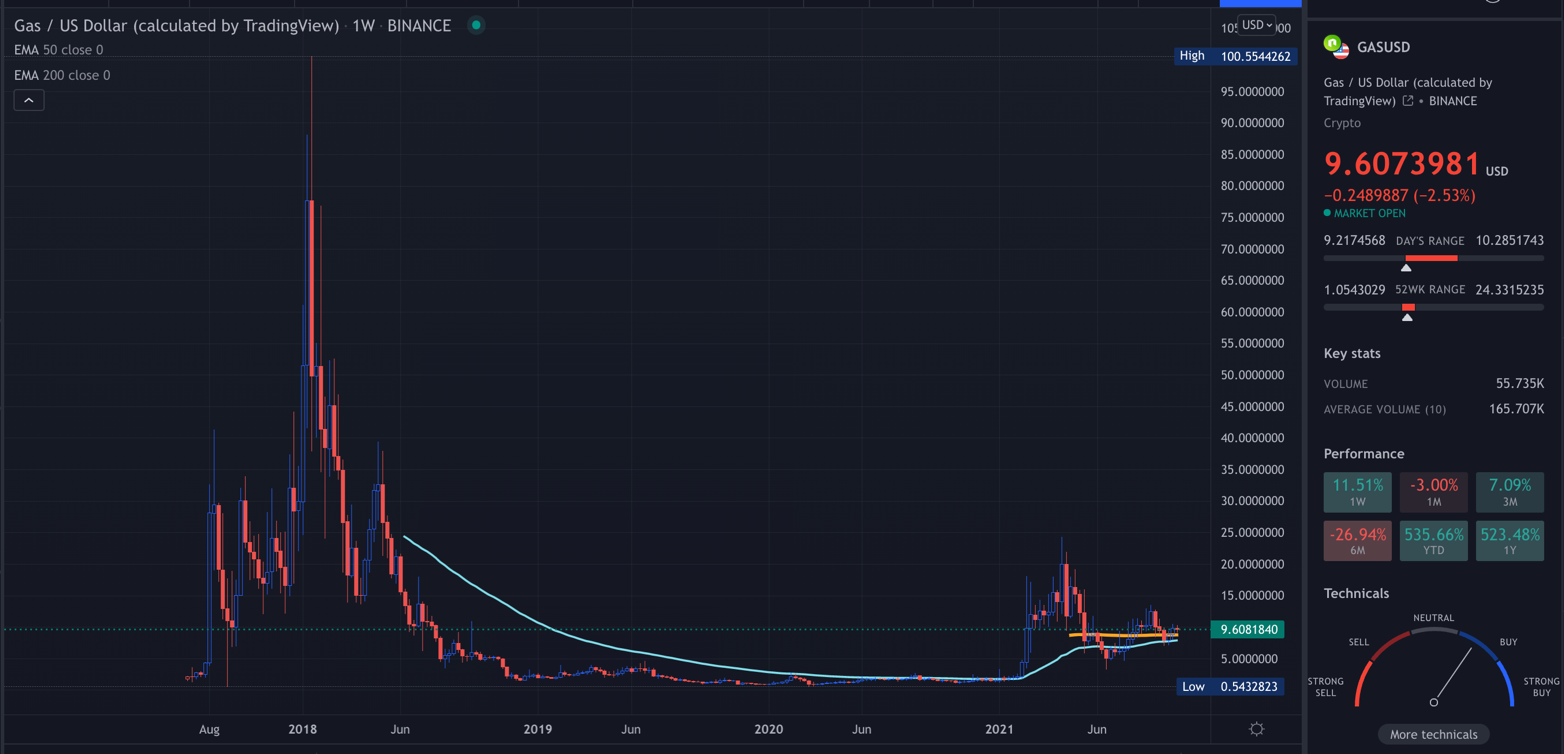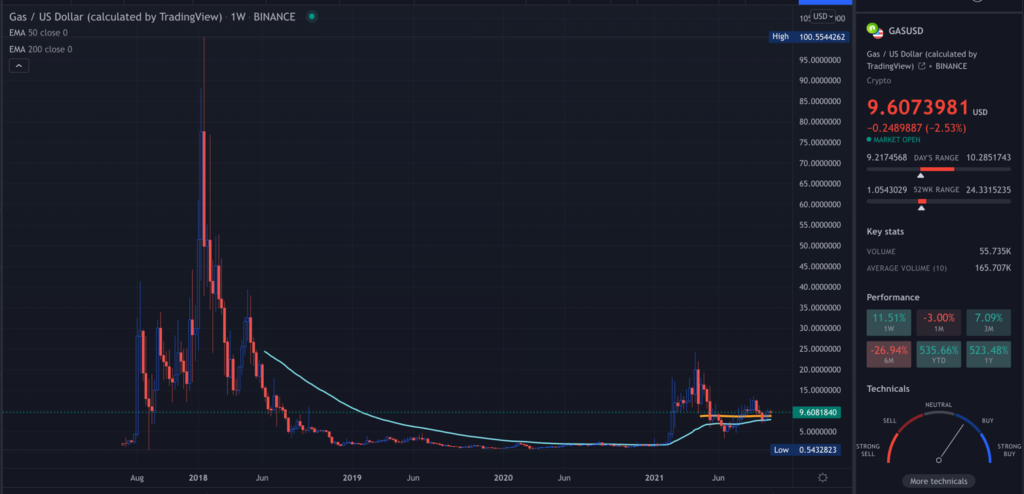 Like the previous charts, NEO exhibits some bullish potential. For 2025, Digitalcoin indicates a $28.94 valuation.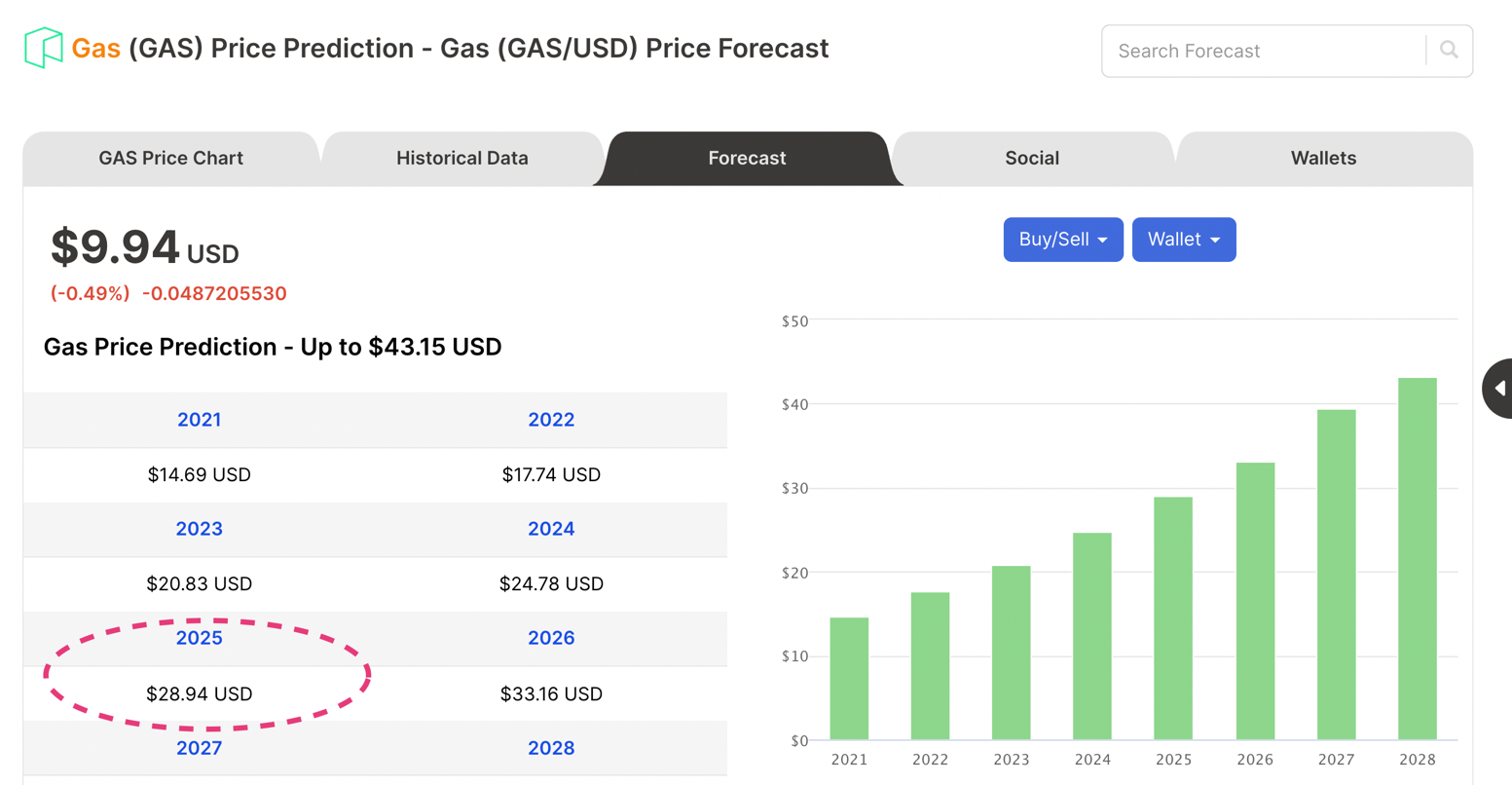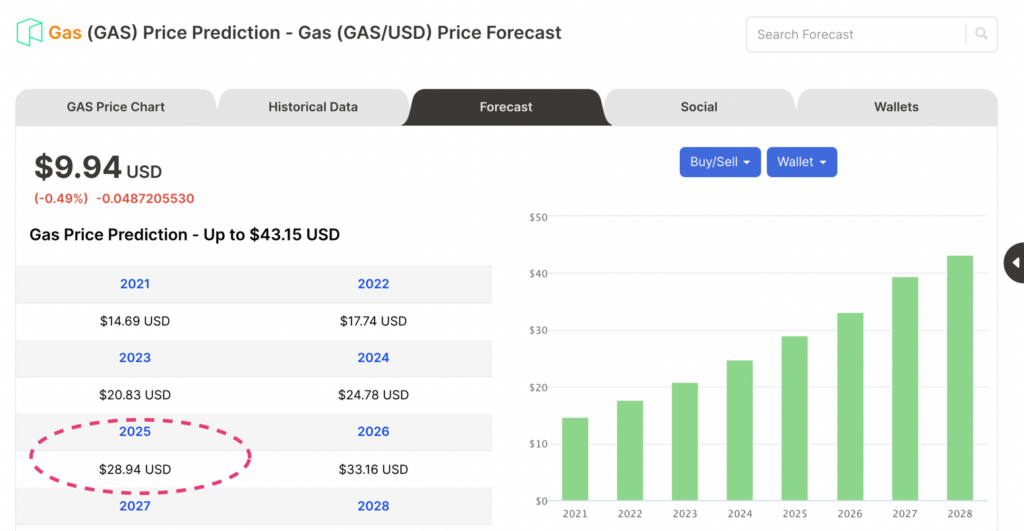 On the other hand, Wallet Investors pegs GAS to hit between $34.96 to as high as $58. Like any investment, one needs to appreciate the inherent volatility risk associated with cryptocurrencies.
The best way to buy GAS
GAS is purchasable through a plethora of exchanges like Binance, Gate.io, Huobi, KuCoin, Poloniex, OKEx, and countless others. Such places primarily offer the spot, perpetual, and futures trading of GAS against other cryptocurrencies, with some additionally providing a wallet to store the coin.
Otherwise, plenty of external providers exist offering software and hardware wallets for storage purposes.