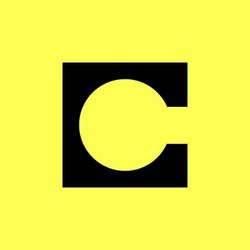 Celo (CELO)
Price
Disclaimer: The information provided here does not constitute any form of financial advice. Readers are fully responsible for conducting their due diligence before making any investment decisions.
What is Celo (CELO)?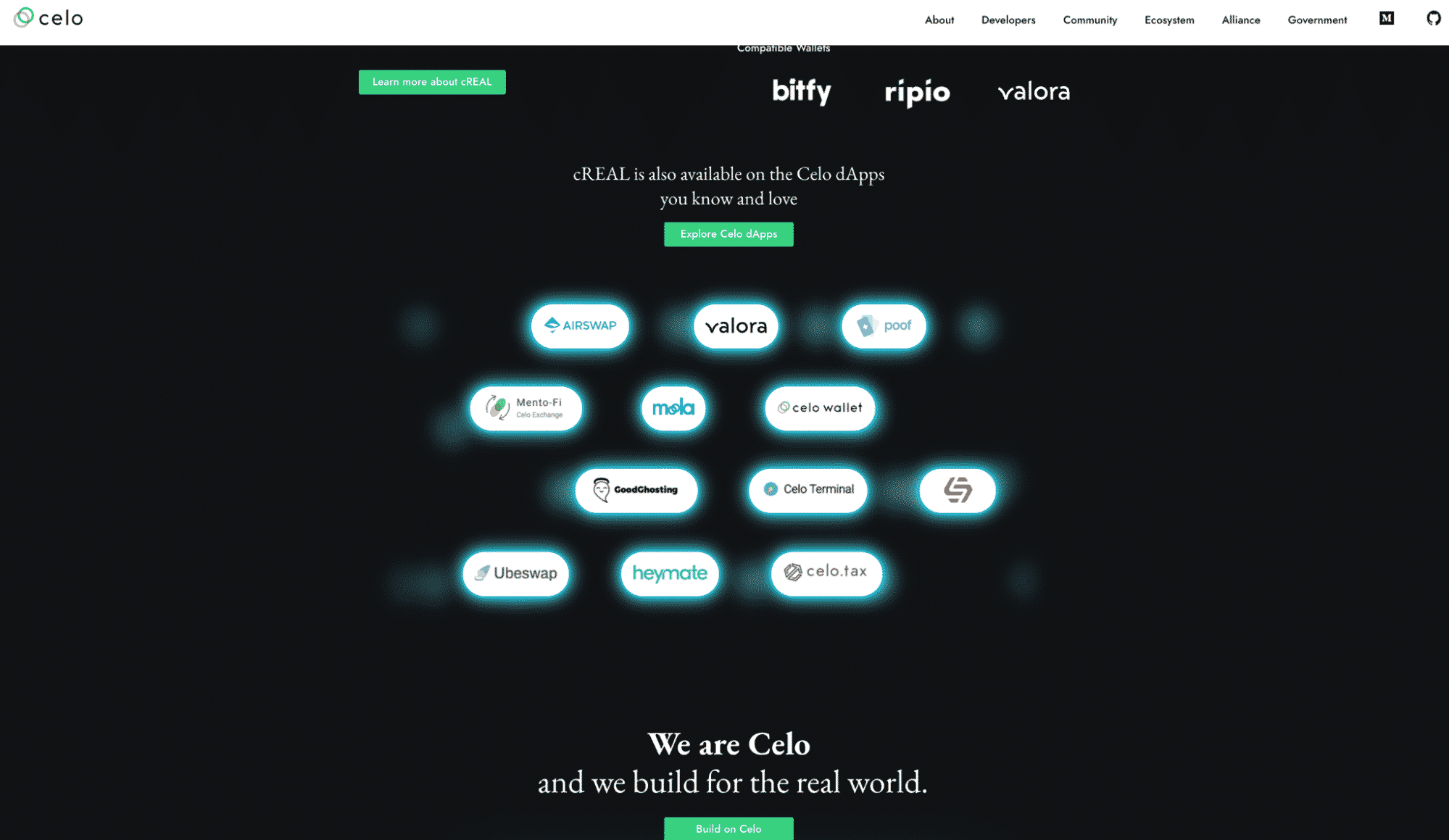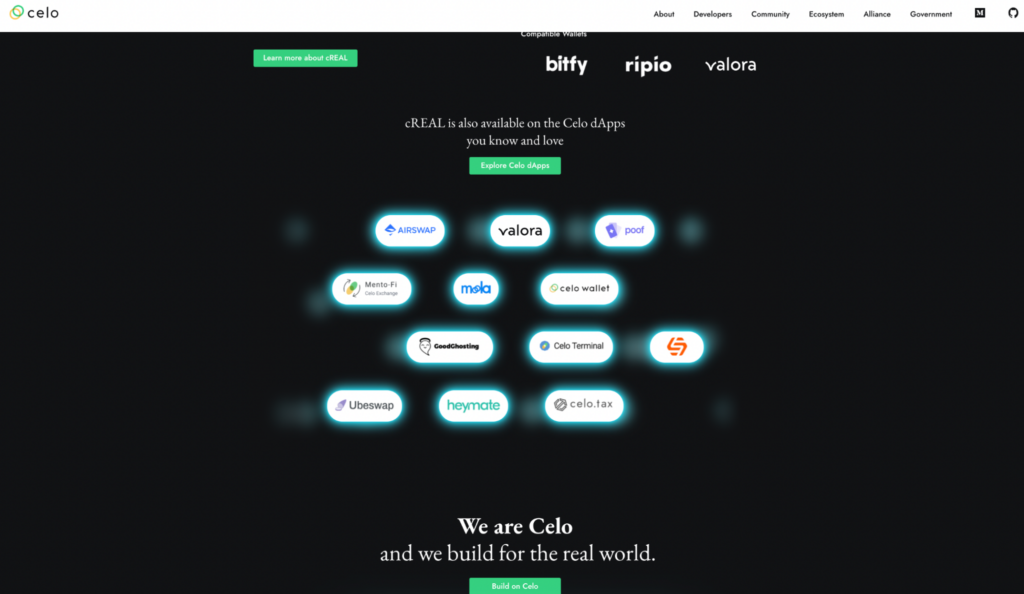 Celo (pronounced 'tselo,' meaning 'purpose' in Esperanto) is a blockchain facilitating a mobile-first payment and application-building network for users to send money worldwide.
The other aspect of Celo is the native stablecoins, cUSD (Celo dollars) and cEUR (Celo Euro), which are algorithmically backed to the values of the US dollar and euro, respectively.
Celo allows for the development of finance-related decentralized applications (dApps) on its platform. Two of the dApps created using Celo presently are Ubeswap (a decentralized exchange) and Moola (a borrowing/lending platform), both of which are mobile-first services.
Therefore, overall, Celo makes it simpler for people to send crypto payments and access financial dApps through their mobile phones.
Celo's blockchain uses the proof-of-stake consensus mechanism prioritizing ultra-low transaction costs and high speeds across a seemingly infinite number of devices and countries.
The platform prides itself on being interoperable with the Solidity-programmed Ethereum Virtual Machine, making it easy to port dApps across the two chains without any re-coding.
Celo has a large team, including its three co-founders, Sep Kamvar, Rene Reinsberg, and Mareka Olszewski. All of them have worked for various blue-chip fintech companies and studied at prestigious US universities.
Celo was initially established in 2018, although CELO, the protocol's utility and governance token, was launched in April 2020, at the same time the blockchain mainnet was publicly released.
Presently, CoinMarketCap ranks this token #72 for most traded coins with a price of $2.69. Let's examine if this project is investable and Celo coin price predictions for the near future.
Is Celo a good investment?
Celo offers numerous reasons why it may turn out to be a profitable investment over time:
Celo's products are geared towards being smartphone-friendly. This is understandably advantageous with the rapid increase of mobile applications/apps.
Most online searches and other activities nowadays are predominantly conducted through this channel.
The end goal is for crypto services to be accessible by the millions of the unbanked population who are likely to have a phone rather than a desktop/laptop.
This blockchain is compatible with Ethereum, meaning it leverages the enormous user base of the second-most valuable cryptocurrency project.
Celo uses proof-of-stake, a consensus mechanism fostering incredible scalability, low transaction costs, and tiny carbon emissions.
CELO has a finite circulating supply of 100 billion tokens, a crucial fundamental metric for any cryptocurrency designed to create scarcity and reduce inflation.
Yet, despite these positives, CELO may generally be considered a medium-risk investment as it has a market cap between $1-10 billion (about $1.1 billion currently).
Should I buy CELO today: Crypto technical analysis for CELO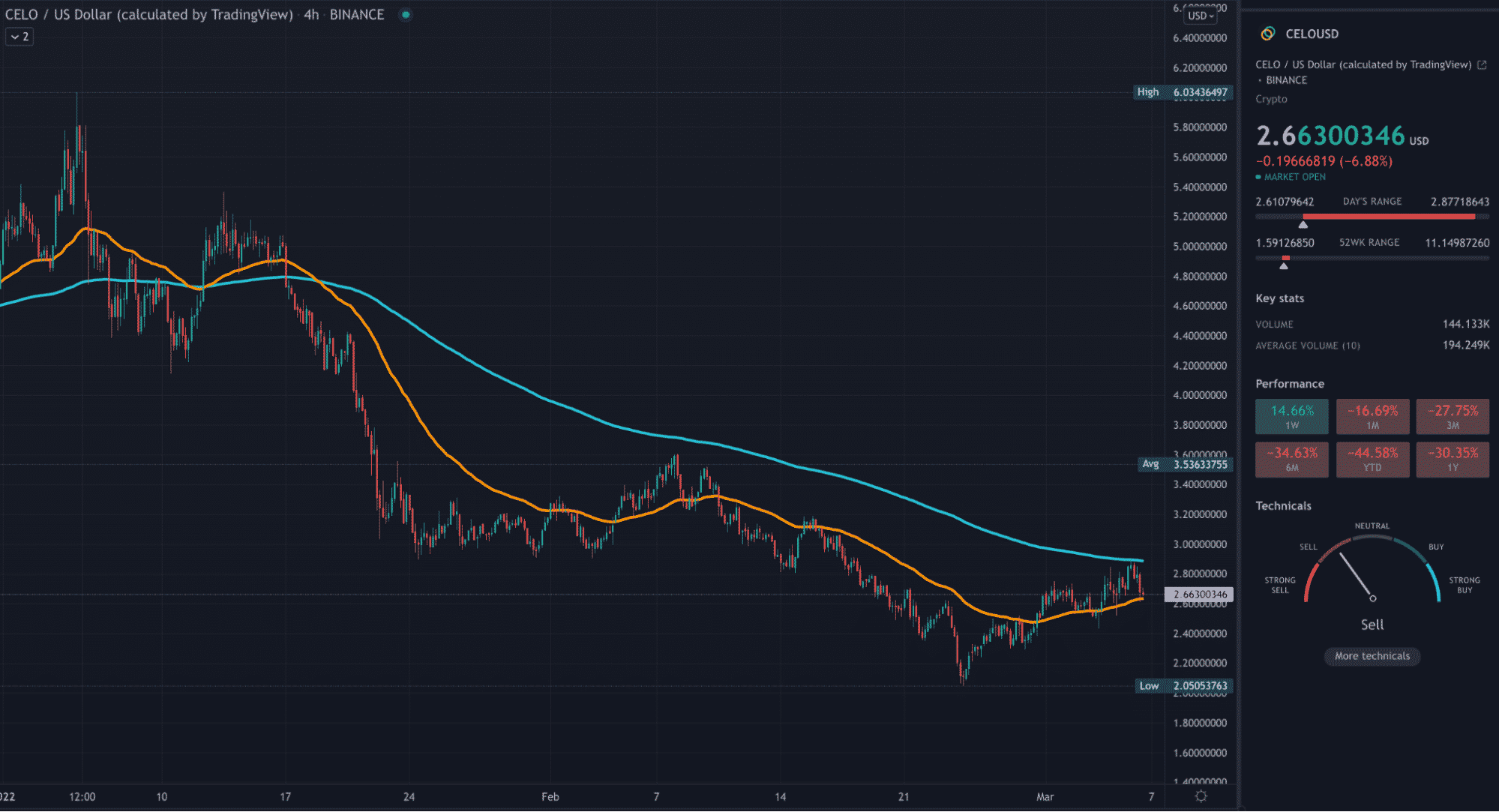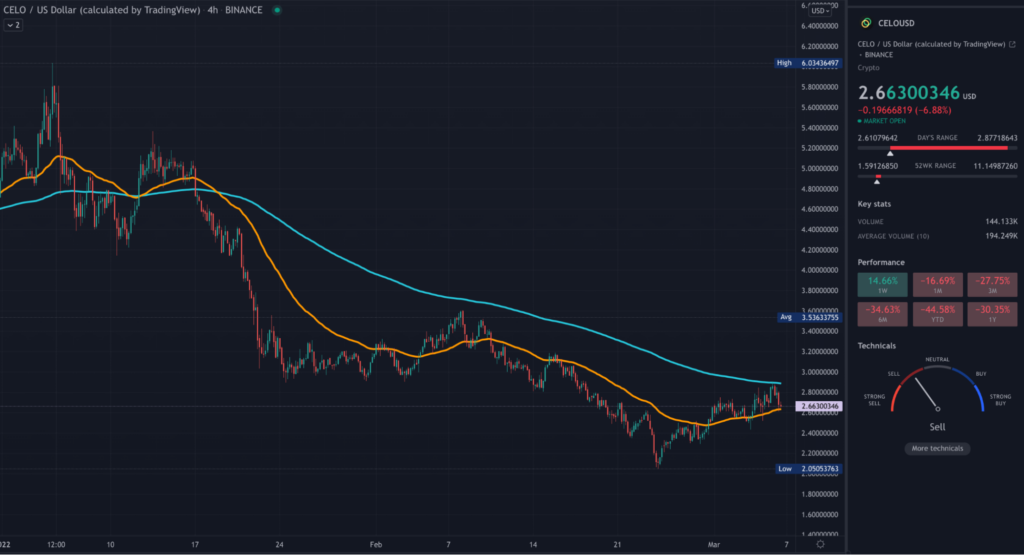 Based on our technical analysis, consisting of the 50-day (orange) and 200-day (blue) moving averages (MAs), it's perhaps not the best time to buy CELO. We can see the 50-200 cross hasn't happened yet, and the slope of the MAs is indicative of a down-trending market.
Yet, the Celo coin price predictions we'll explore next suggest that CELO may be worth more in a few years' time.
Will the CELO coin price hit $50 in a year?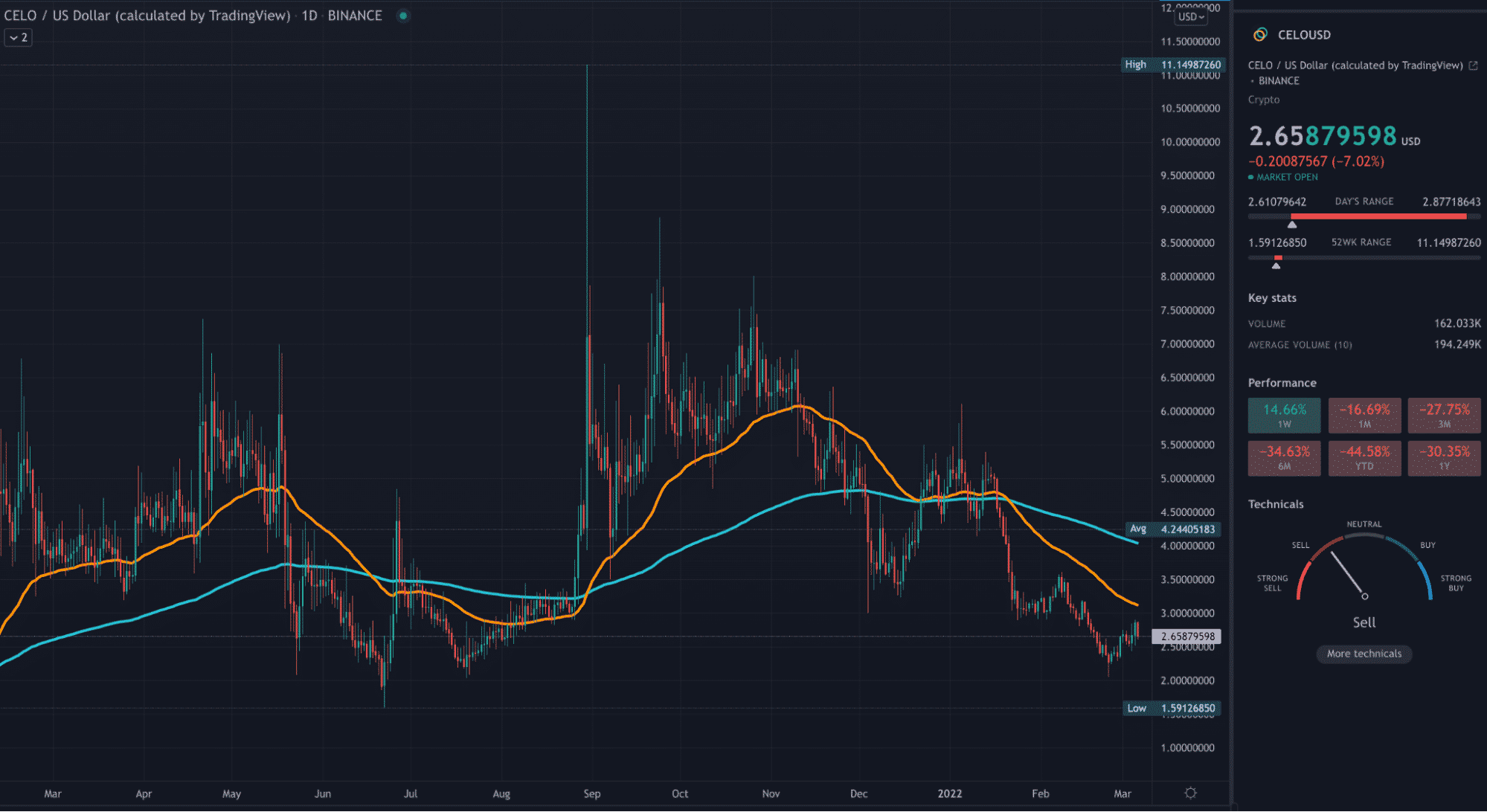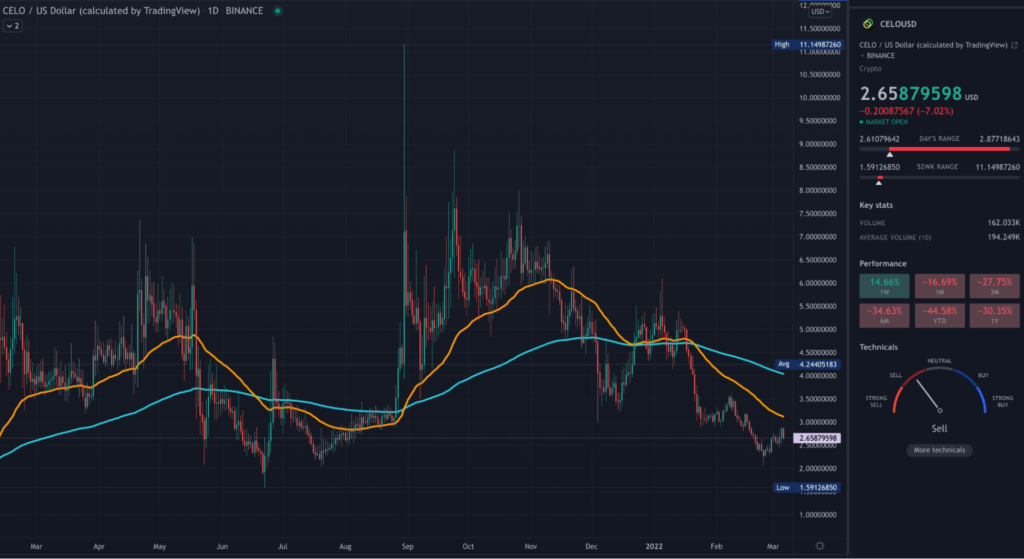 Having analyzed several prediction sites like PricePrediction.net and Wallet Investor, the average estimate we deduced was $4.68. However, one of the optimistic forecasts comes from Gov Capital, predicting minimum and maximum prices of about $13.44 and $18.19, respectively.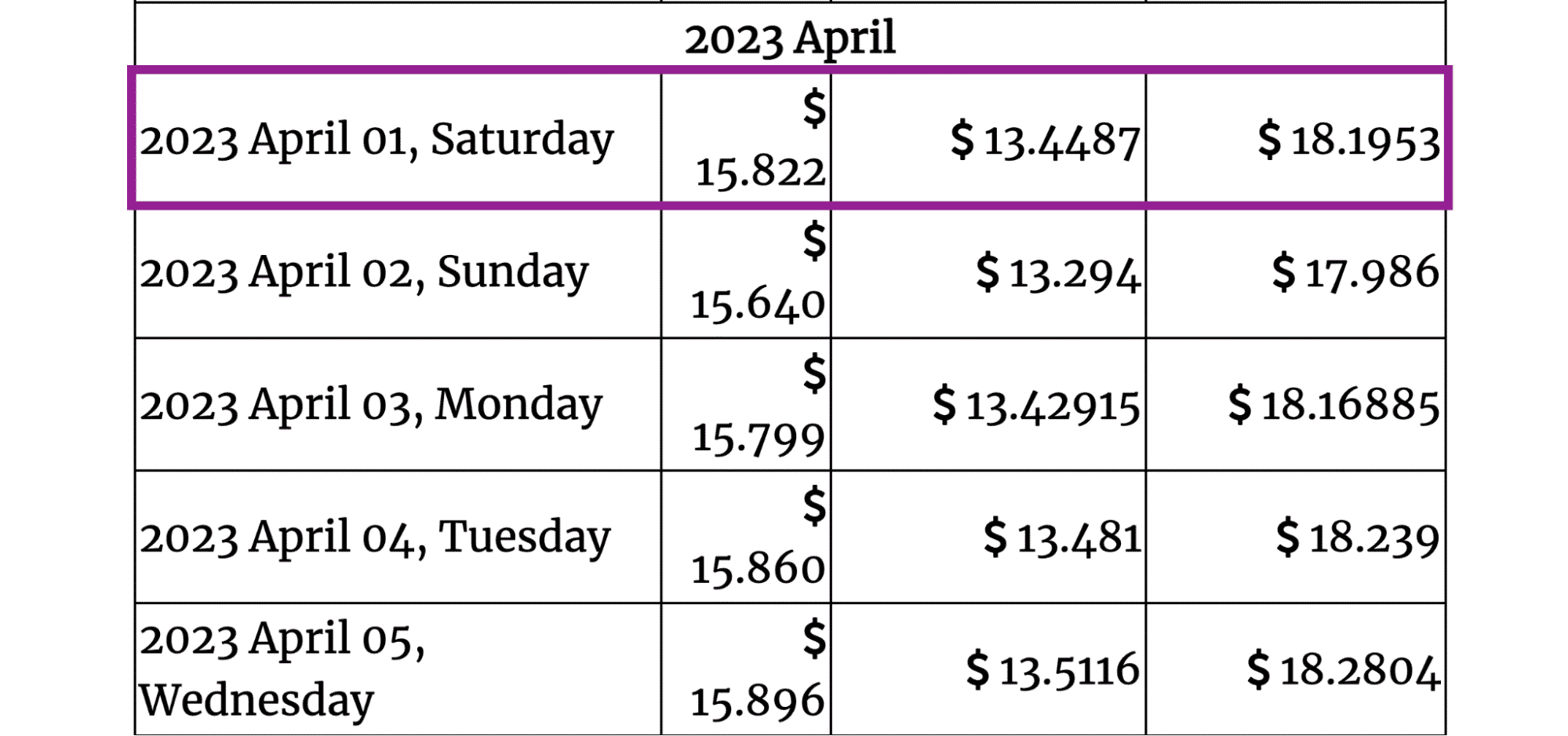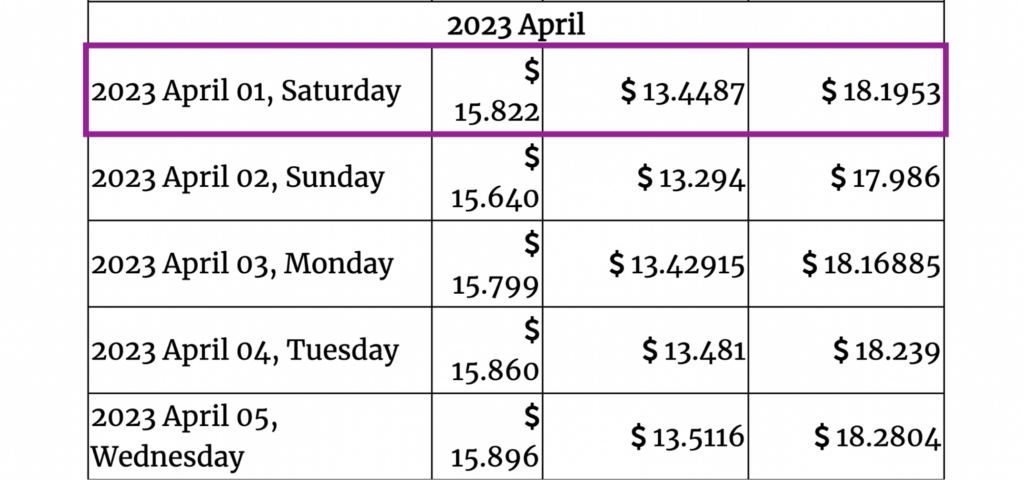 Nonetheless, $50 in a year is unlikely as the price would need to increase by close to 2000% or about 18X.
What is CELO's price prediction for 2025?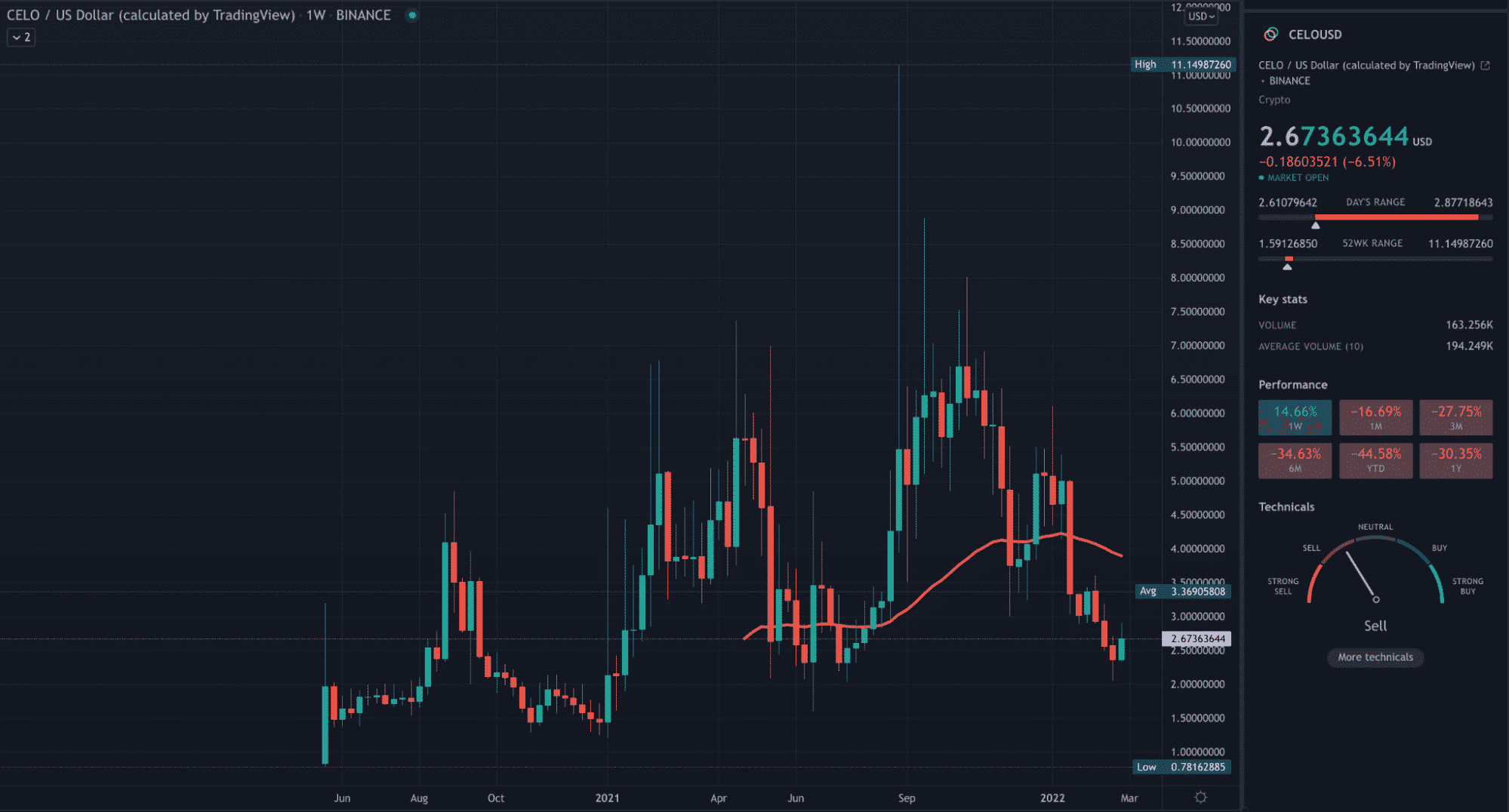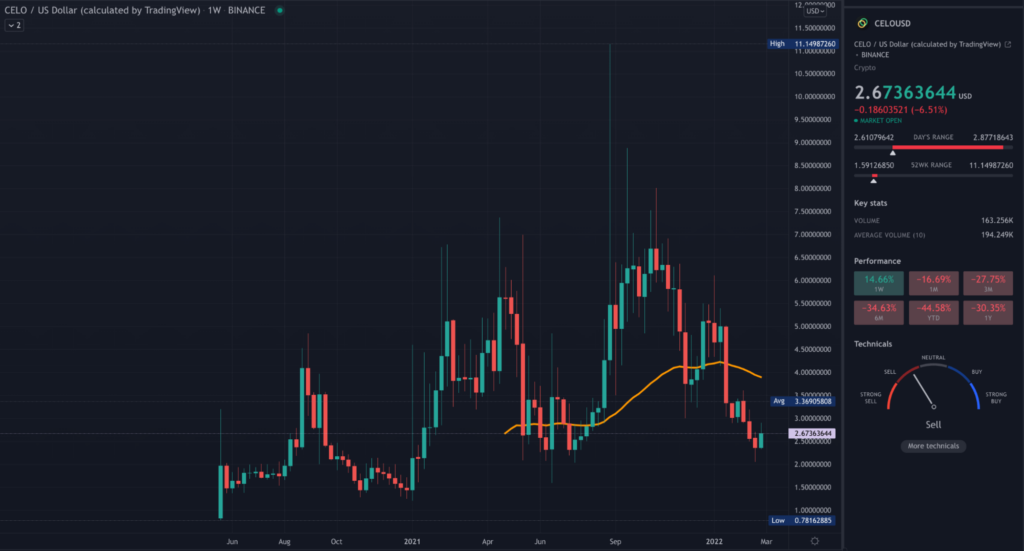 Based on the reasons we gave previously on why CELO could be a good investment, there's a lot for investors to smile about with this project. However, as with any coin, some risks are always involved.
Best-case scenario
The forecasting sites we observed gave us an average of $9. However, we believe this is quite conservative within three years. Again, Gov Capital presents a more bullish case for CELO, estimating between $33.90 and $45.87.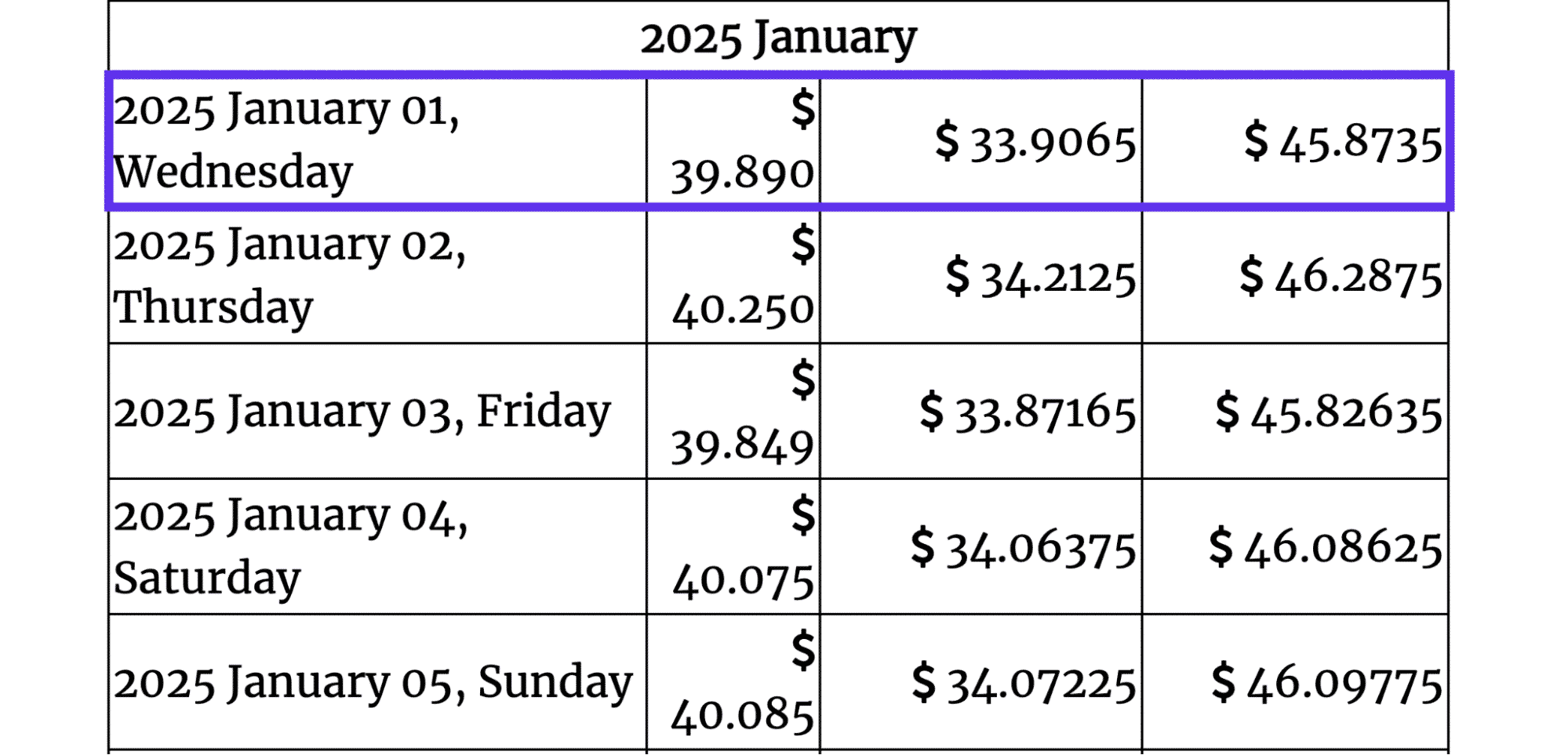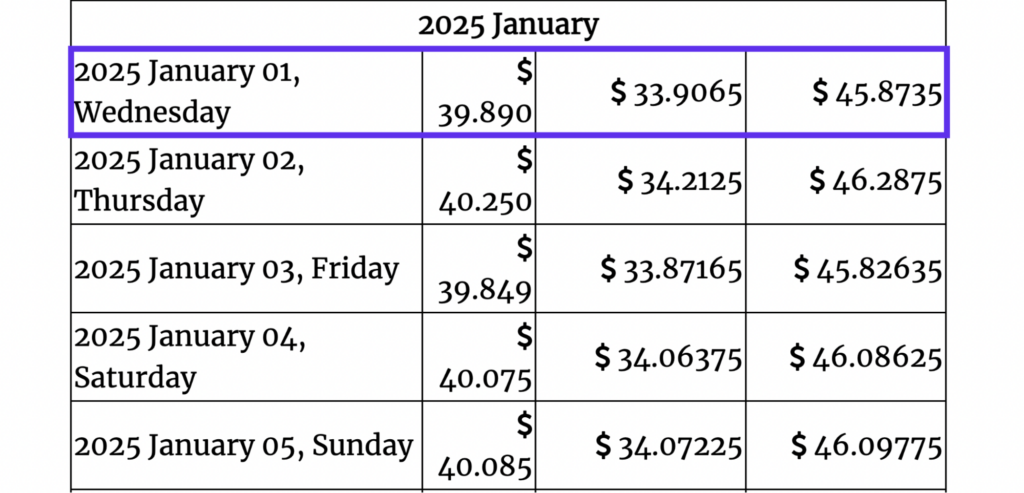 If one were to buy CELO now, this would result in a gain above 10X, which wouldn't be out of the norm.
Worst-case scenario
Ultimately, tokens like CELO remain highly volatile and speculative. Case in point, after reaching an all-time high of $10.66 in August 2021, CELO has lost about three-quarters of its value, which is typical behavior with many cryptocurrencies.
The value could remain at about the same point for a while due to numerous reasons like lack of adoption and overall negative market sentiment.
The best way to buy CELO
Aside from Celo's own exchange, Ubeswap, you can buy this coin from other more established exchanges like Coinbase, KuCoin, Binance, Huobi, Gate.io, Bittrex, etc.