Not so long ago, the fourth and fifth-most traded cryptocurrencies seemed to be a battle between Ripple and Tether. Now we can confidently add Solana (SOL) to the mix, a cryptocurrency project which has performed exceptionally well over the past year, way better than even Bitcoin.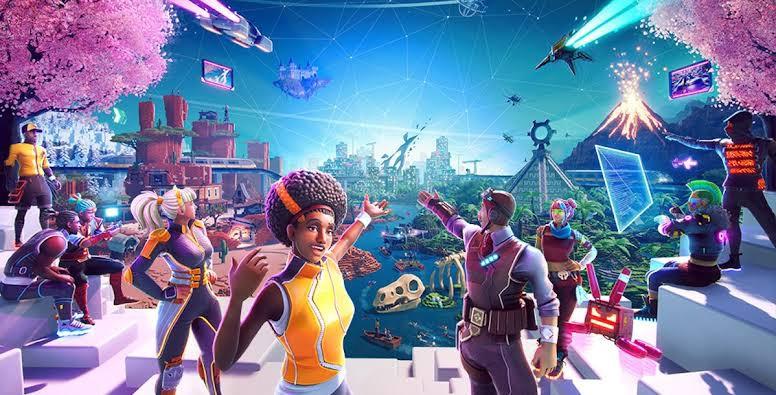 Solana's value has increased by 15900% if we account for year-to-date performance, nothing short of amazing considering the cryptocurrency was only officially launched in March 2020.
In a nutshell, Solana is what Ethereum aims to be but with incredible scalability. It seems every few weeks, a new invention or buzzword appears to dominate the headlines of blockchain and cryptocurrency publications.
Over the last few weeks, the concept of a metaverse has been a topic of hot discussion, fueled mainly by Facebook Inc.'s decision to rename its parent company Meta Platforms Inc.
Many metaverse projects are Ethereum-based, but thousands of users have been exploring alternative, cutting-edge ventures from prominent blockchains like Solana revered for their tremendous scalability and low fees.
What is Solana? (and how does it contribute to the metaverse)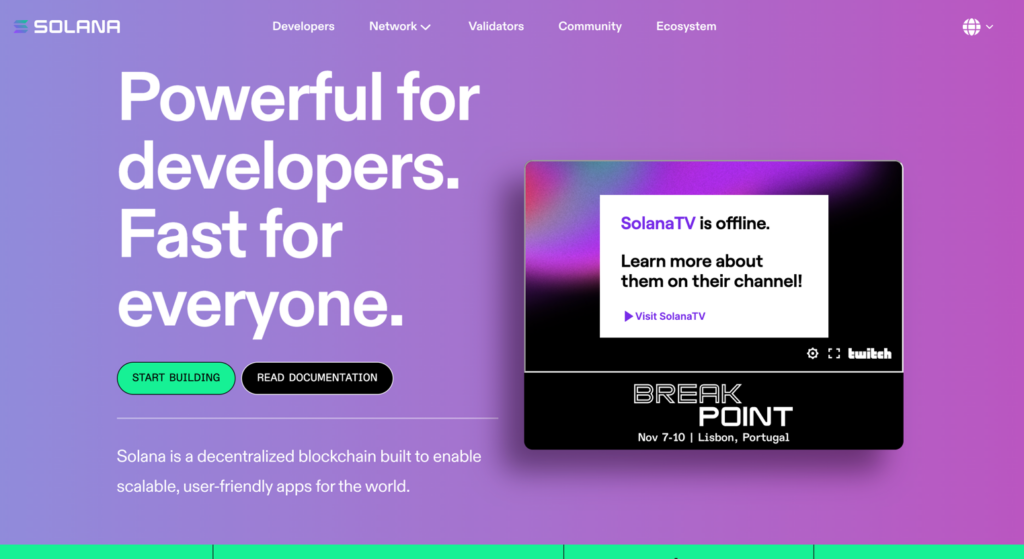 'A new architecture for a high-performance blockchain' is the title of Solana's whitepaper. Solana is a highly scalable, second-generation blockchain for creating an array of crypto-based applications and smart contracts like Ethereum, a project often rivaled with the former.
Solana uses hybrid consensus mechanisms – proof-of-stake and proof-of-history – to achieve incredible scalability, unlike many of its competitors.
Solana's founder – Anatoly Yakovenko, the ex-Dropbox, ex-Qualcomm software engineer – wanted the network to essentially move 'at the speed of light,' making it one of the fastest blockchains in the industry.
The Solana blockchain can handle up to 50 000 transactions per second, with an average per-transaction fee of $0.00025.
SOL is Solana's utility token and the currency used to power transactions in the ecosystem. As a proof-of-stake ledger, users can earn rewards from staking SOL. Additionally, holders can participate in governance decisions using the token.
So, what type of applications have been built with Solana? Over 400 projects presently exist using Solana's technology in sectors like DeFi (decentralized finance), NFTs (non-fungible tokens), web 3.0, and so on.
NFTs are pertinent to the metaverse, a concept of virtual reality worlds providing highly immersive life-life experiences among connected users. Through a metaverse, previously unimagined, exceptionally ambitious projects will become an actuality, offering enveloping environments and financially autonomous economies.
Now let's explore the top Solana-based metaverse projects.
Star Atlas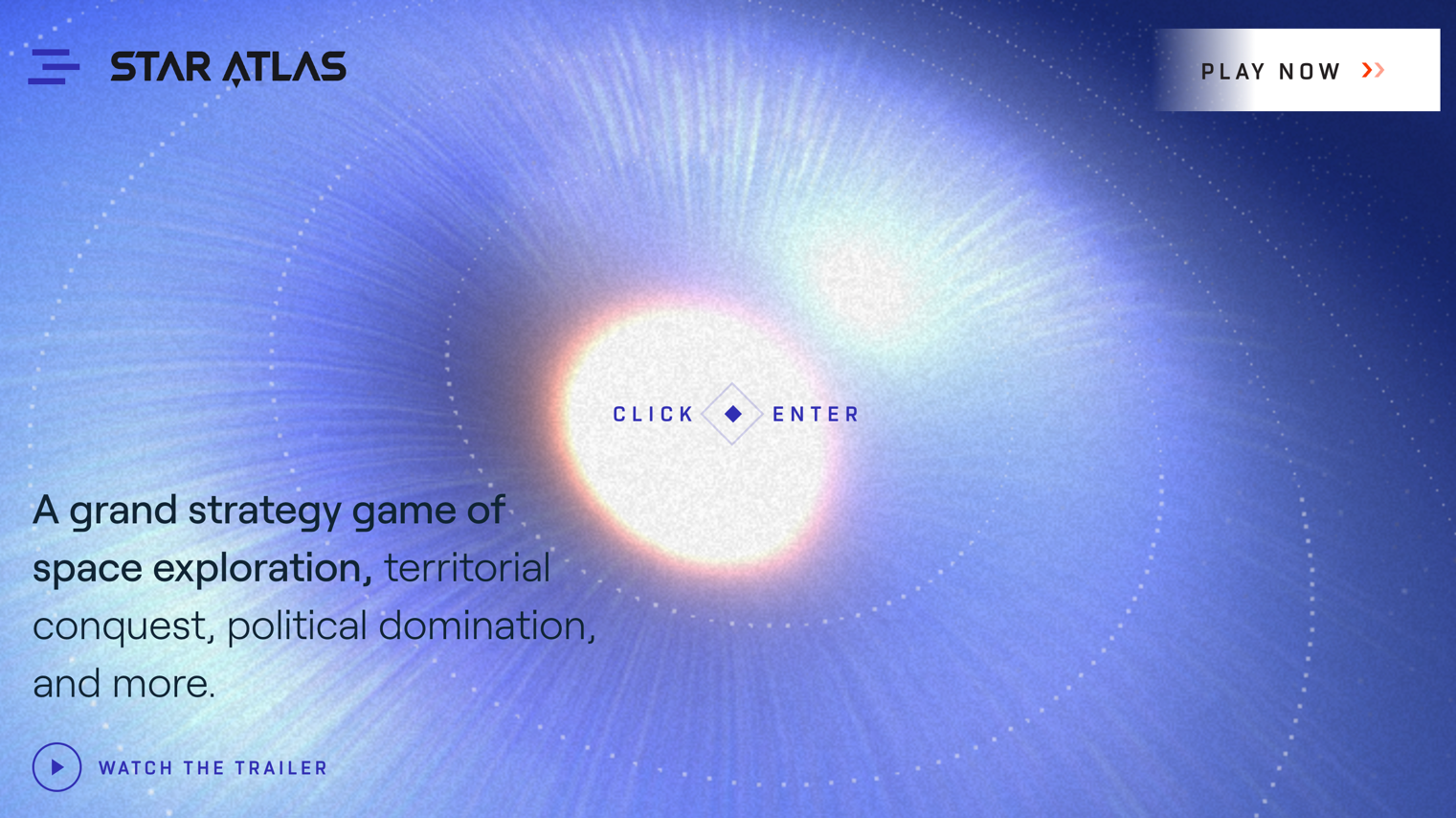 While only being ranked #621 by CoinMarketCap (but 16th for most traded metaverse tokens), Star Atlas is one of the most cinematic blockchain-based metaverses in existence.
At its core, the project is a massive multiplayer spaced-theme video game taking place in a 2620 sci-fi setting. In this world, three grand factions collide and compete for territorial domination amidst humankind of alien races and sentient androids.
The game is a unique combination of multiple genres; part-strategy, part-exploration, part-flight simulation, and part-role playing.
Star Atlas is known for utilizing the next-gen graphics technology of Nanite from Unreal Engine 5, providing highly cinematic visual experiences. Like any metaverse, the game is powered by the ATLAS token built using the Solana blockchain.
Players use ATLAS to acquire an array of in-game items like equipment, spaceships, land, crew, etc., which are tradeable as NFTs on Star Atlas' NFT marketplace. Presently, one ATLAS token costs $0.001487 and is purchasable on exchanges like FTX, Gate.io, and Raydium, the latter of which is Solana-powered.
Aurory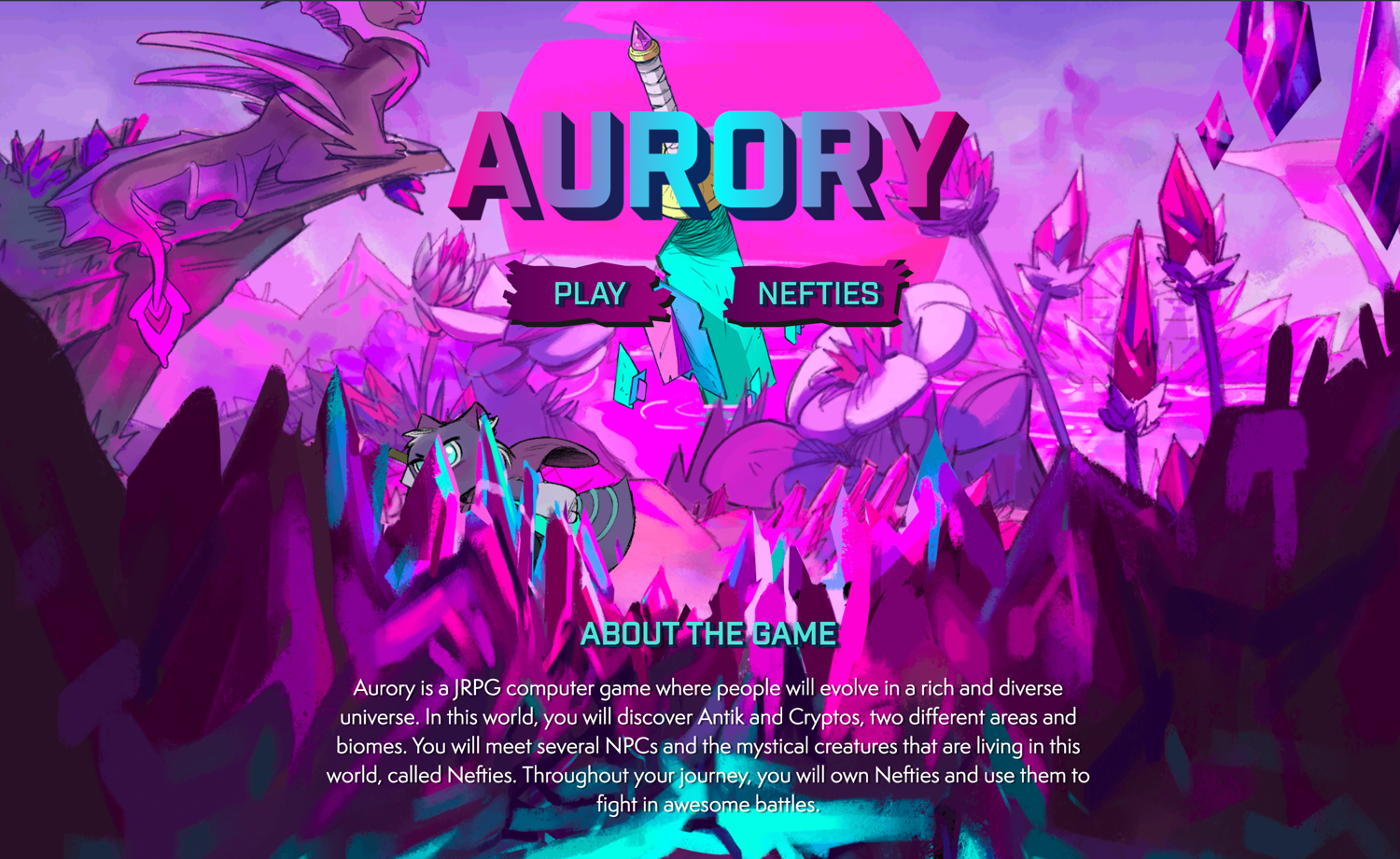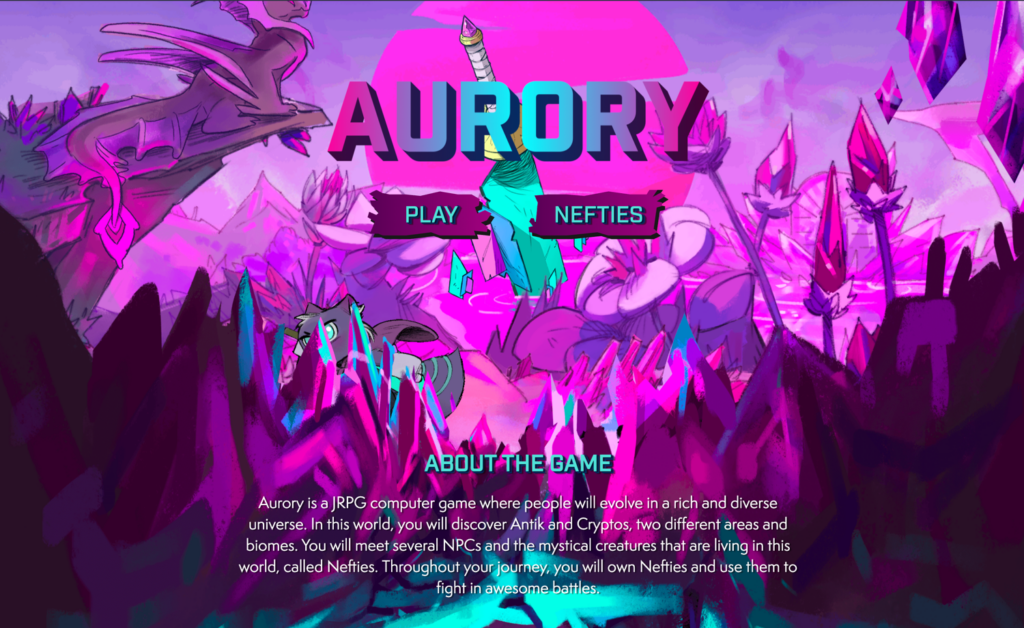 Aurory is a play-to-earn RPG (role-playing game) set in a diverse Japanese retro-futuristic universe of biomes named Antik and Cryptos. Players meet numerous mystical creatures or 'Nefties' living in this world where they can fulfill quests, talk to non-playing characters, and compete in battles.
Aurory comes in both single and multiplayer modes. Players create their own Nefties, which can be traded as NFTs on the game's native marketplace powered by Serum, a Solana-based decentralized exchange.
Here, one can also purchase an array of other items like in-game skins, 'power-ups,' legendary cards, cosmetics, consumables, etc. Aurory's utility token is AURY, powered by Solana's massive scalability and incredibly low fees.
Players can get involved in contests with other gamers paid for via AURY, where the winner stands a chance to win more tokens. These are some of the activities taking place on Aurory.
AURY is a tradable token on a handful of exchanges like FTX, KuCoin, Serum, and Raydium, the latter of which is Solana-based. Currently ranked #749 by CoinMarketCap, one AURY costs $0.435327.
Boneworld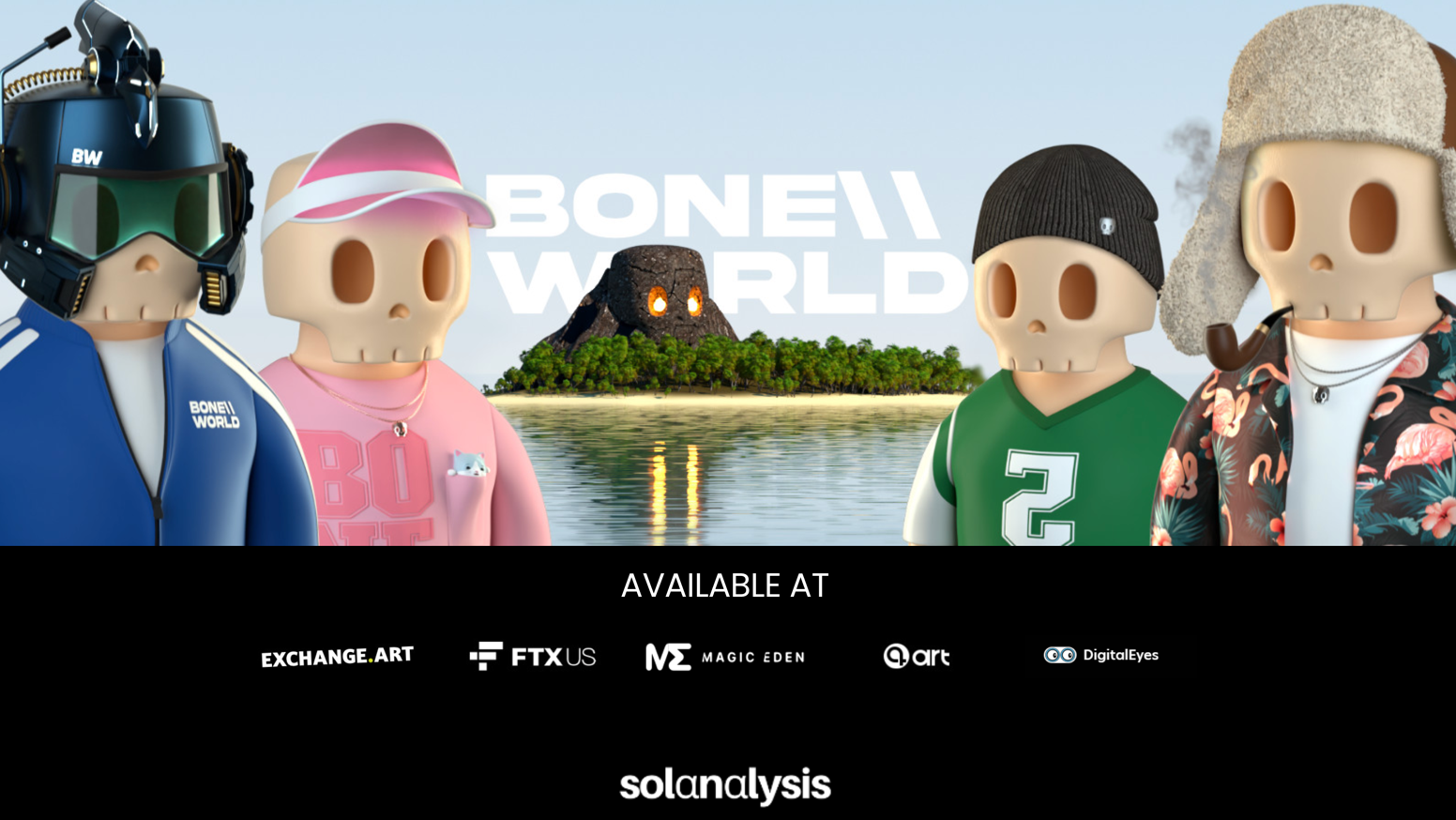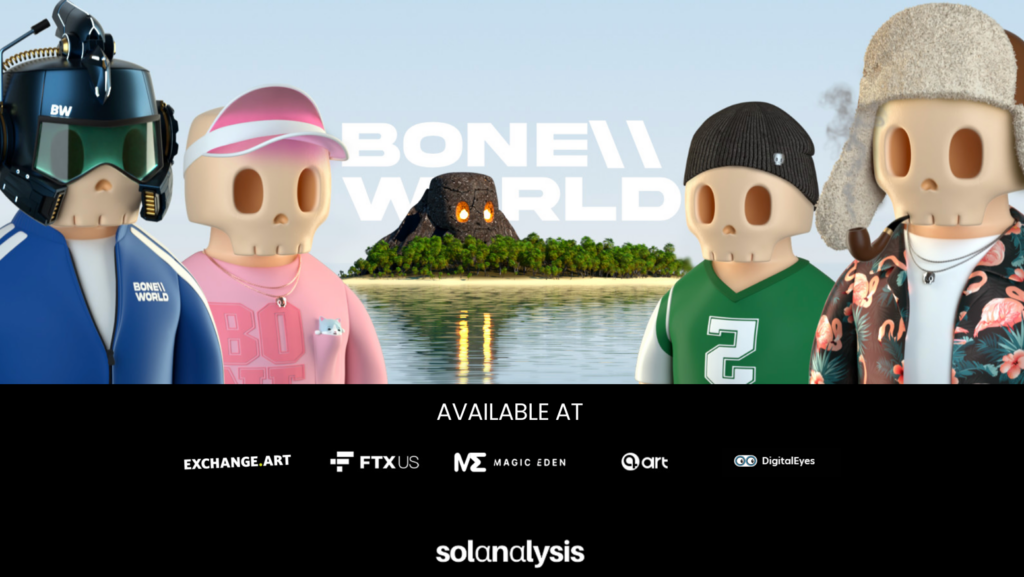 Boneworld is somewhat of a work-in-progress, but this doesn't diminish the ambitious metaverse plans it has. This project consists of 10 000 generative 3D bone avatars or 'OG skellies' as NFTs.
Users can build these with over 120 character traits across various categories of tribes. Rumble Worlds, a Solana-based mash-up game for virtual world-building integration, will soon work with Boneworld.
Boneworld's developers want to include other mechanisms like staking, exclusive airdrops, 'skelly pets,' and more. You can trade OG skellies with SOL on several NFT marketplaces like FTX.US and Magic Eden.
Final word
Since Facebook decided to change its parent company name to Meta, there seems to be a renewed interest in the metaverse. So, what does this mean for Solana and cryptocurrencies overall?
More and more people may begin to realize how the metaverse will become a multi-billion dollar industry. If we throw NFTs into the mix, this immersive virtual world-building element will create a whole new economy of tangibility, ownership, marketing, and high value.
The metaverse is connected to the emerging web 3.0, a decentralized, smarter, and more self-governed web which can disrupt everything from how we financially transact, perform amusement activities, create personal identities, and much more.
Already, the video gaming industry has been disrupted over the last few years. Not many could imagine players monetizing and earning real-world money instead of being limited to in-game currencies.
So, overall, the metaverse, NFTs, blockchain, and cryptocurrencies all form part of a massive puzzle of redefining the internet.