Metaverse assets such as land and virtual real estate buildings are one of the most overlooked and possibly undervalued asset classes within NFTs. In terms of both cultural and financial understanding, the financial argument associated with purchasing and selling metaverse land appears to be fast gaining traction. For example, Republic Realm, a New York-based corporation, paid a record-breaking 2.43 million dollars for a piece of digital real estate on The Sandbox, making it the most expensive metaverse property transaction to date. Although we believe these are the best land NFTs, we do not provide investment management advice, and buyers are solely responsible for their funds.
Axie Infinity (AXS)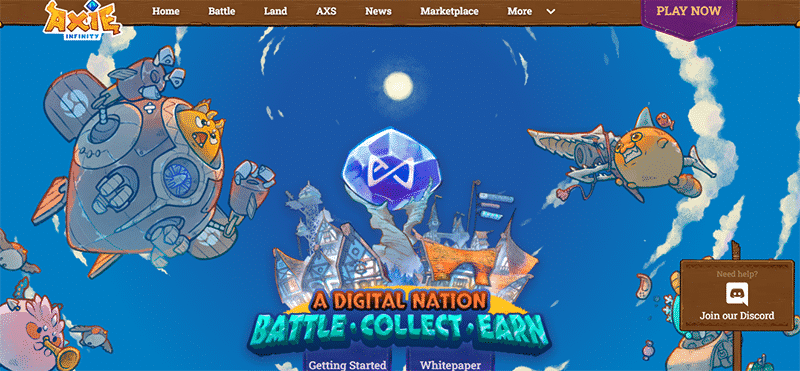 Lunacia, the game's principal homeland, is an Ethereum-based land ecosystem separated into tokenized plots of land that serve as homes and bases of operations for the game's Pokemon and Tamagotchi-like Axie monsters. These plots of land may be upgraded over time with the help of a variety of resources and crafting components acquired throughout the game.
Players and landowners may discover AXS tokens on their land plots or use their Axie monsters to investigate resource nodes in the world, providing an extra opportunity to farm AXS and earn additional resources.
Landowners in Lunacia may also stage real-time combat between Axies and other monsters known as Chinera on their plots, as well as get access to a variety of resources, artifacts, and blueprints for upgrading both individual Axies and their land design.
The Lunacia universe of Axie Infinity is made up of 90,601 plots of land that are all represented on-chain as NFTs that can be freely traded on platforms like OpenSea and the Axie Infinity marketplace. A Genesis property that was sold for 550 ETH set the record for the largest land transaction on Axie Infinity.
Decentraland (MANA)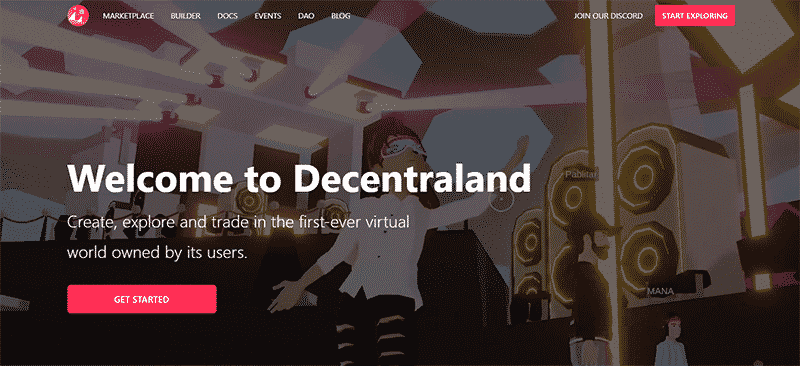 The metaverse environment of Decentraland follows a structured grid system made up of limited, traversable, and 3-D virtual regions known as LAND tokens. LAND owners may use their blockchain digital real estate to organize events like exhibits and concerts, hold competitions, and even make money from their content production.
LAND is divided into parcels, each of which is recognized by cartesian coordinates X and Y and is permanently held by community members owing to the proof of ownership contract included in each LAND NFT.
Some land parcels can be divided into districts, which are themed communities. The decentralized community may build public places with similar use cases and event themes by grouping parcels into districts.
Decentraland began with almost 90,000 land parcels, all of which were acquired during the first auction. Each land unit is 33 feet broad by 33 feet long and can be built to any height. An estate is formed when two or more adjacent land lots are combined. Once a user has purchased a plot of land, a district, or an estate, they may become builders, allowing them to add scenes or completely personalized landscapes to their land locations.
The Sandbox (SAND)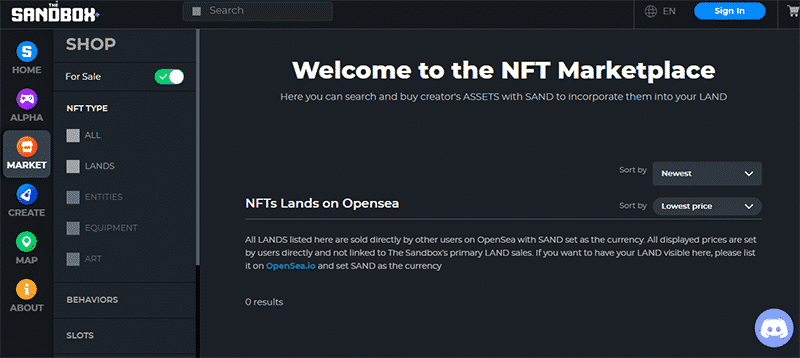 It is made up of lands, which are non-fungible digital chunks of real estate. Each land is a one-of-a-kind Ethereum-based ERC-721 NFT asset that may be acquired directly on The Sandbox marketplace or through major NFT trading platforms like OpenSea.
It consists of 166,464 acres, which game creators and platform users may utilize to create digital experiences such as games or 3D dioramas or even to modify and enhance their metaverse digital real estate holdings by populating them with assets tokens. Multiple lands may be merged on-chain to make estates, and they can also be used to construct a Sandbox district, which is a specific type of estate.
Holders can use both estates and districts to organize private parties, gatherings, concerts, symposiums, and much more. A virtual map, which can be seen on The Sandbox's official website, may be used to access land. The gameplay, visit account, economy, and exposure of games developed on such lands will all be influenced by their closeness to significant partners and other well-known organizations in the metaverse.
Bitcountry
It's a user-generated metaverses and games application framework, and substrate-powered blockchain. The network is based on a substrate with a rich set of primitives that allow developers to create their own customized metaverse ecosystems using powerful and familiar programming idioms.
In the user-specific metaverse, the owner of the property will have a map of land blocks comparable to Google maps. Users will be able to plunge into a 3D world below the map by just dragging the symbol to a specific point on the map, giving it a genuinely immersive VR experience overall.
The overall number of blocks available is now set at 100,000; however, future supply and inflation will be largely governed by the general council's administration. Landowners will have mining power for bit assets, which are the Bitcountry metaverse's foundation material and energy source, and each land block can be split into a maximum of 100 land units.
Aavegotchi (GHST)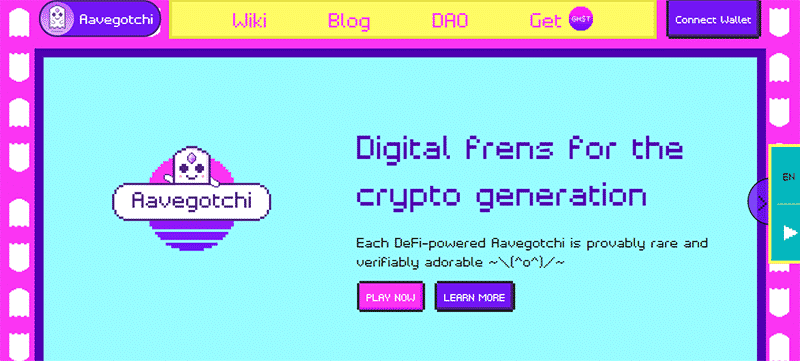 It is a blockchain-based crypto collectible game in which players may buy and raise Aavegotchis, which are NFT avatars used to explore and interact with the Gotchiverse.
A rarity score is calculated by specific character traits wearables attached to the avatar, a kinship score based on how often a player interacts with the Aavegotchi, and the amount of Aave-powered tokens staked within the avatar. Each Aavegotchi has unique traits and attributes defined by a rarity score.
The GHST token is the ecosystem's principal utility asset, and it is used to buy and sell items. The first land sale was launched on October 28th, with a total of 16,000 property pieces known as Realms. Realms are divided into three categories based on the number of ERC-20 interest-bearing tokens nested within each plot: modest, reasonable, and expansive. Alchemica is ERC-20 yield-bearing tokens that also represent the components required to construct installations in the Gotchiverse geographical environment.
Summary
Real estate NFTs are the most underlooked and undervalued assets. In theory, NFTs can make it simple to transfer ownership of real estate assets or digital properties. Holding whole real estate properties as NFTs is quite challenging under current digital assets regulations, so they are held in fractions. The top 5 digital real estate NFTs to invest in include Axie Infinity, Decentraland, The Sandbox, Aavegotchi, and Bitcountry.