The great George Bernard Shaw once said, "You use a glass mirror to see your face; you use works of art to see your soul." Art has been the fabric of humankind since the beginning of time, and its wonders have now found their way into what some may consider the most surprising avenue; cryptocurrencies.
Nonfungible.com, an NFT asset-trading website, reflects that NFT art dominates about 15% of the entire NFT industry. In 2021 alone, the literature suggests the art sector has grown several hundreds of percent, fueling the NFT craze overall.
Seeing these incredible numbers, many artistic creators have hopped on the bandwagon to become the top NFT artists in the space. The blockchain proves yet again its diverse range of use cases going beyond financial transactions.
Creators have begun to realize the incredible power of NFTs for solidly proving ownership of their art, opening up novel monetization methods, and tapping into an expansive global reach.
It hasn't been uncommon for seemingly simplistic NFT art to sell for millions. For instance, Art Blocks, the Ethereum-based art collection, recently sold 'Fidenza #313' for about $3.3 million, which is nowhere near the highest art piece sold so far in history.
Yet, these events are indeed anomalies and undoubtedly won't happen to the average NFT creator. Like any industry, the NFT art sphere is highly competitive and does take some considerable monetary and marketing investment.
Nonetheless, we've created this guide highlighting the top artists to watch out for to gauge a sense of which pieces have been gaining immense interest among collectors. Before this list, we'll cover some educational information about NFTs in art.
Who are the most popular NFT artists: the top NFT artists to watch out for currently
Now that we've covered some helpful information on NFT art let's look at the prominent NFT artists to have on your radar. Highly creative artworks and intriguing personalities (including mysterious artists) have become a staple within NFTs.
Beeple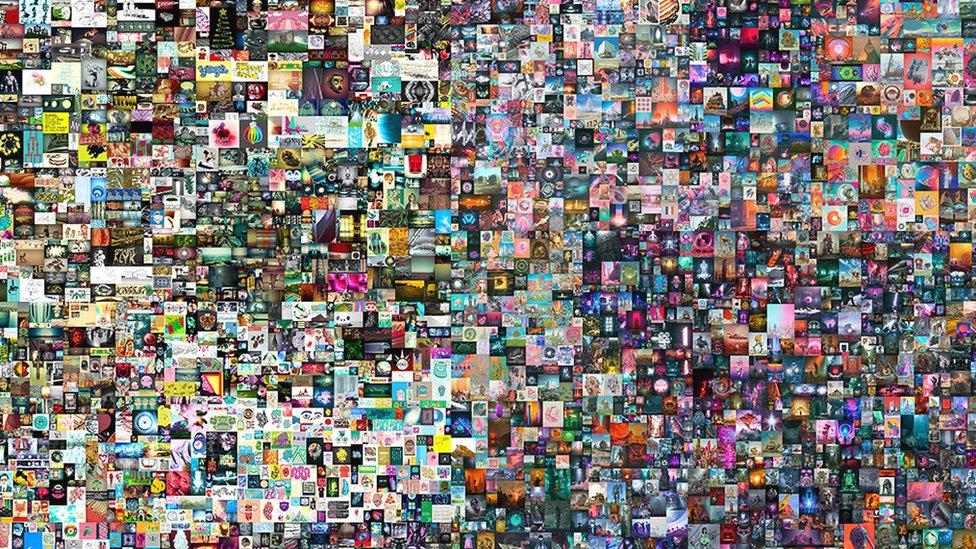 Beeple or Beeple Crap (real name: Mike Winkelmann) is an American digital artist, animator, graphic designer, and one of the most famous NFT artists. Winkelmann holds two prestigious records.
The American's collage of 5000 images, 'Everydays: The First 5000 Days' sold for an astonishing $69.4 million in March 2021 at Christie's, making it the most expensive NFT ever sold to date and fourth-most priciest artwork sold by a living artist. Interestingly, the bidding for this piece started at $100.
The NFT consists of multi-colored images collected every day since 2007 showcasing Beeple's digital creations, reflecting the current times' abstract, technological, and political turmoil. Beeple is a versatile digital artist known for his witty and illusion-like art style, frequently referencing pop culture and political and social commentary.
The 'Everydays' artwork is not the only NFT Beeple sold for millions. With a massive social media following, Beeple should continue to be one of the most influential NFT artists.
Trevor Jones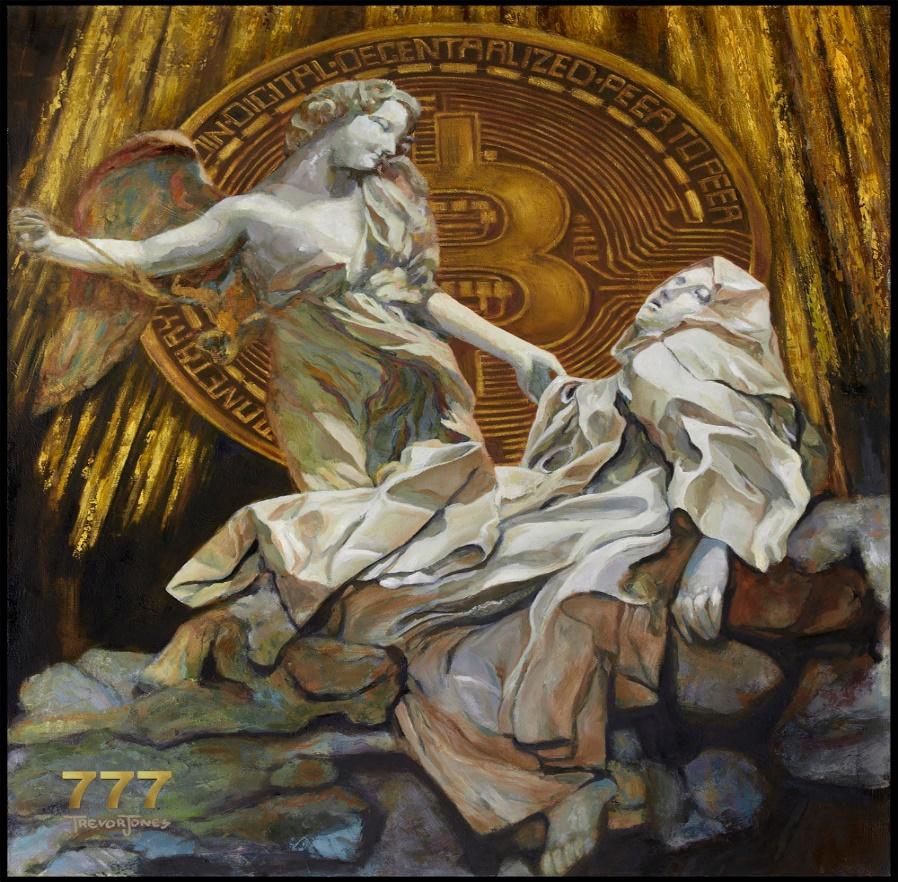 Trevor Jones is a Canadian-born, Scotland-based painter and animator regarded as one of the famous NFT artists. Jones is a learned artist who graduated from the Edinburgh College of Art with an Honors in Fine Art in 2008.
The Canadian first entered the cryptocurrency space in 2017, around the same time NFTs became known. Jones has sold much of his work on SuperRare and Nifty Gateway. 'The Bitcoin Angel,' his most expensive piece, sold for about $3.2 million in February 2021, a record for an NFT based on an open edition art piece.
The 17th century-inspired GIF depicts a Saint Theresa-like woman with angel wings piercing a similar-looking woman with a golden arrow, resulting in a flood of Bitcoins coming out of her chest.
Jones has sold over 5200 artworks at an average cost of $3400 each, a testament to his name being one of the most influential in the NFT market.
Fewocious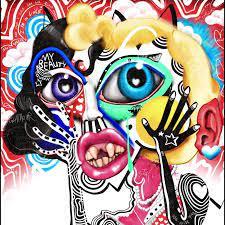 Victor Langlois, aka Fewocious or Fewo, may well be the youngest NFT artist selling their work for astonishing amounts. Despite still being regarded as an up-and-coming NFT creator mainly because of Langlois' young age (18), the numbers tell a completely different story.
Intriguingly, Langlois is a transgender surrealist digital artist who entered the NFT space in August 2020, soon selling their first work for a little over a thousand dollars on SuperRare. To date, the American has earned around $18 million by selling 3103 pieces averaging roughly $5800 each.
Fewocious' most expensive artwork is named 'The Everlasting Beautiful' (pictured above), a moving artwork of a woman immersing themselves in beauty and color. This peculiar piece of work sold for an astounding $550 000 on Nifty Gateway in March 2021.
Langlois has an interesting background, artistic style, and personality, all traits that will make them one of the top NFT artists to watch for going forward.
Pak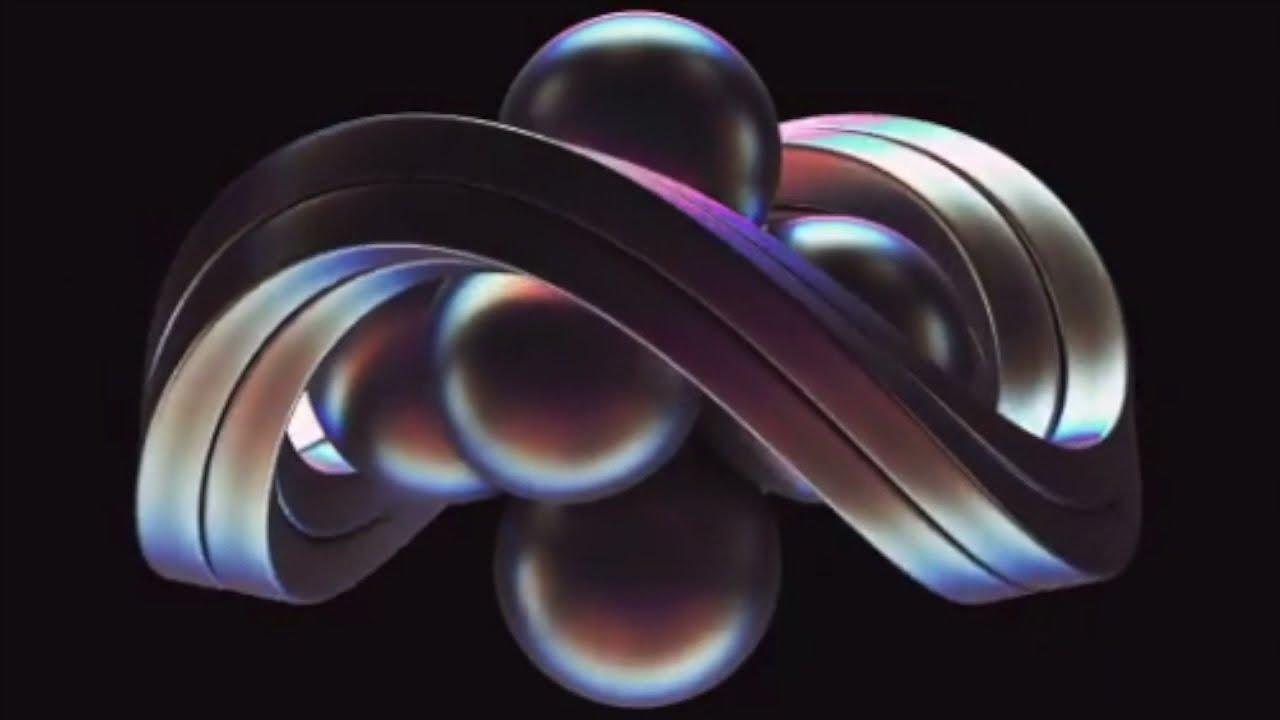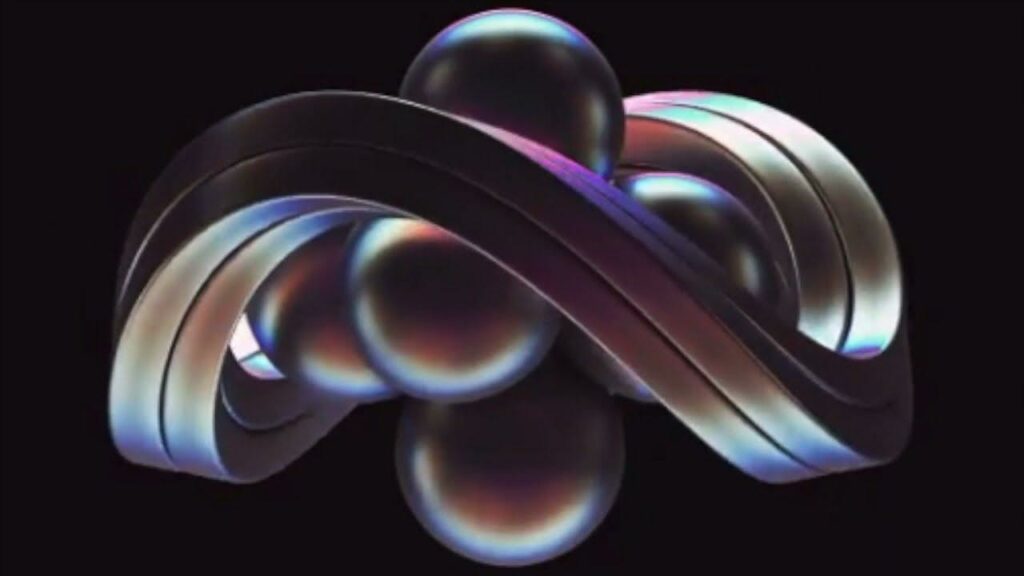 Cryptocurrencies are no strangers to mysterious developers known by strange pseudonyms; Pak is no exception. Pak (or Murat Pak) is undoubtedly the biggest mystery for devoted NFT art collectors.
Despite the anonymity, Pak's name is quite well-known to the point of being featured on Sotheby's 'The Fungible Collection.' We know Pak has been a player in the digital arts for over 20 years and seems to be a Turkish man based on their online profile information.
Additionally, they founded the Undream graphic design studio and created Archillect, an AI product for discovering and distributing invigorating visual media.
As an inventive NFT artist, graphics, and motion designer, Pak's recent work has been diving further into uncharted space, characterized by intricate 3D monochromatic geometric shapes. 'Metarift' is Pak's best-selling NFT purchased for around $900 000 in March 2021.
The spellbinding 12-second GIF portrays an elaborate six-sphere structure wrapped by four ridged-looking bands where each one turns to reveal undertones of different materials. Pak has already bagged over $16 million in sales and, coupled with their mysterious identity, should continue to dazzle their fans.
Mad Dog Jones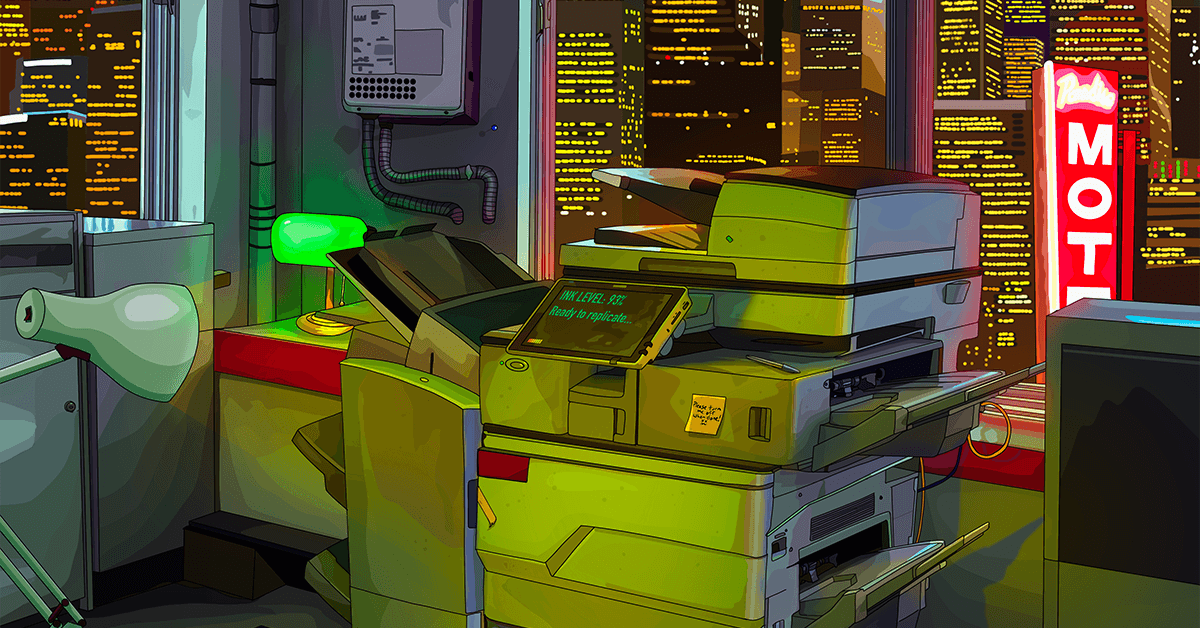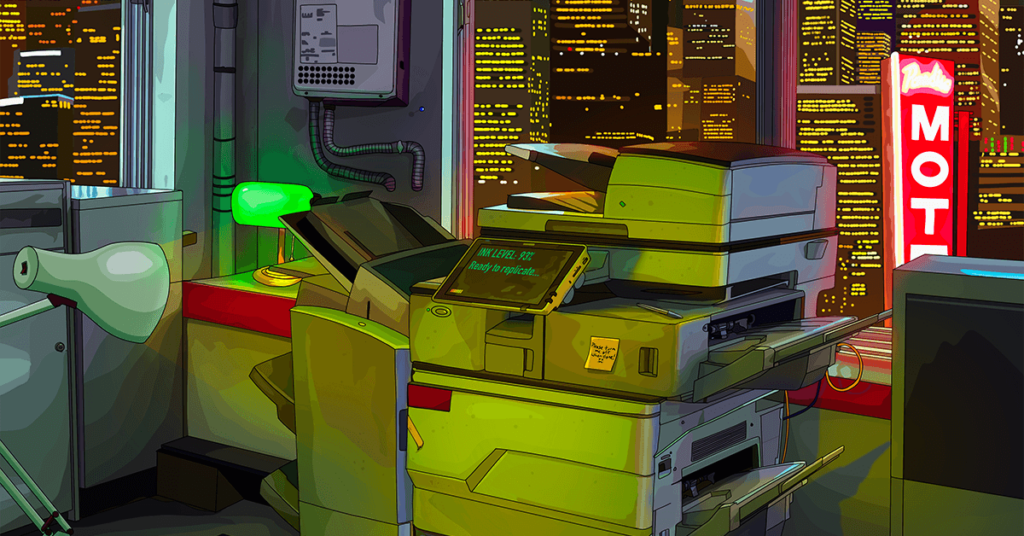 Mad Dog Jones (real name: Michah Dowbak) is a Canadian-born digital artist who combines music with surreal artwork. We may consider Dowbak an early adopter in the NFT space as he rose to prominence in 2017 when he began making his Cyberpunk and nature-inspired digital pieces available on Instagram.
He only officially began selling his work as NFTs in November 2020 on Nifty Gateway, listing 100 pieces for a dollar each. These were indeed 'humble beginnings as the Canadian has raked in over $14 million in sales, averaging about $9000 each for his 1567 artworks thanks to the NFT boom.
Dowbak's highest-recorded NFT sale, the 'REPLICATOR,' was facilitated by Philips in April 2021 and sold for a whopping $4.1 million. The 'REPLICATOR' is one of the unique artworks by any NFT artist.
While it may seem merely as a still colorful illustration of a photocopying machine, Dowbak programmed the piece to produce up to 19 cool artworks roughly every 28 days through specific generations.
As time goes on, the NFT will produce fewer works until no art is visible. With this much innovation, Mad Dog Jones should continue to be 'NFT royalty.'
Cat Mint Cartel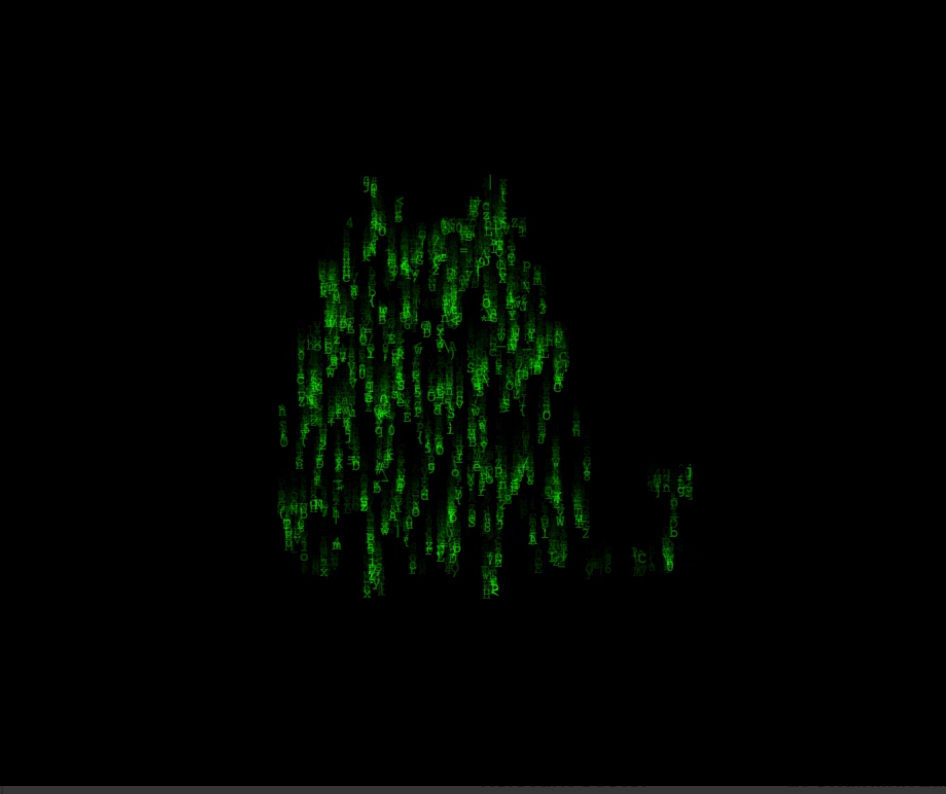 If you're a fan of cats, dogs, meme-crypto and interested in investing in early stages NFT artists and projects – take a closer look at Cat Mint Cartel. This young artist has a series of 1024 generative digital art kitties. The price of the art object is in the range of 0.02-0.03 ETH if you are fast enough to mint it before anyone else does. The limit for each transaction is 20 cat NFTs per one mint.
Each of them is an out-and-outer NFT cat with unrepeatable, and absolutely meaowish specifications. "All generative art kitties live in Ethereum blockchain and wait for you to take them home."
For those who avoid "big risk versus big reward" ideas – this may not be the investment case. But if you want to buy the next meme coin of NFT art – the upcoming Cat Mint Cartel's Matrix special edition cat NFT may be the thing you need. After the new Matrix 4 movie hits the theatres the possibility of Cat Mint NFTs will grow rapidly. When the unique Matrix NFT will be sold – the rest of 1024 code-generated NFTs will easily grow in price.
Also, the author claims to create more unique NFT art objects with interactive effects, which can be worth mentioning. The artist claims to disrupt NFT space, inspired by MicroPets, Doge, Shiba Inu's, and the Dudes' NFT success.
You can take part or watch the party carefully from the side. However, the risk of investing in Cat Mint Cartel is still in place, so do your own research on each unique contract you buy in NFT space.
What is NFT art?
It goes without saying we need to understand what an NFT is first before adding the art aspect to it. A non-fungible token (NFT) is a non-interchangeable tokenized version of a digital asset created using blockchain technology.
These are one-of-a-kind items that we cannot exchange like-for-like as fungible goods (e.g., cash), hence being referred to as non-fungible. This asset can be anything of value from physical assets, copyright, fashion, academia, warranties, certificates, licenses, badges, etc.
Presently, the popular NFTs on mainstream media are valuable music, videos, images, memes, tickets, gaming items, virtual worlds, collectibles, and, of course, art. Hence, NFT art involves art pieces that have been cryptographically tokenized into a scarce digital file, a 'programmable art' of sorts.
When purchased, this NFT comes with a unique, unhackable encryption code to prevent tampering. Generally, the owner doesn't own the copyright to the artwork but rather a license for commercial or non-commercial use depending on the prior agreement.
Virtually all types of art pieces can and have been made into NFTs, from fine, architectural, geometric, 3D, digital, animation, anamorphic, and just about anything that's visually artistic and pleasing. Like all NFTs, people can trade them privately or in the many open marketplaces available on the web.
How to create NFT art
Now that we have a concise understanding of NFTs, you may wonder how I convert art to NFT? We'll cover the typical steps that the top NFT artists go through to turn their pieces into non-fungible tokens.
Fortunately, no coding experience is necessary for turning art into an NFT, which is surprisingly the 'easy' part of the entire process.
~ Gathering the art
You'll need to pick the art piece desired for being turned into a non-fungible token. As previously mentioned, the possibilities are endless since anything of value can be 'minted' into an NFT if convertible to a multimedia file.
~ Choosing a cryptocurrency to use
Once the NFT creator has identified the art piece, they need a cryptocurrency of choice. We should note this depends on the platform to which the NFT will be listed based on compatibility.
Ethereum has been the go-to cryptocurrency as many of the marketplaces use it. However, other blockchains involved in the NFT space include Binance Smart Chain, TRON, EOS, Cosmos, WAX, Flow, and Polkadot.
~ Choosing a platform and compatible wallet
~ Extending from the recent point on compatibility, the NFT creator would need to select the platform that'd be responsible for 'minting' the NFT before being listed on the public market. Presently, the most popular NFT platforms are OpeanSea, SuperRare, Nifty Gateway, Axie, BakerySwap, etc.
As expected, each platform will be compatible with particular wallets (Coinbase, MyEtherWallet, Fortmatic, Portis, Metamask, TrustWallet, etc.). For example's sake, we'll use OpenSea being the largest NFT marketplace currently.
Metamask is the most prominently used wallet for users on OpenSea. While OpenSea also works with the Polygon and Klatyn blockchains, Ethereum is unsurprisingly the most heavily used.
Once the platform and wallet are covered, uploading the NFT is as simple as attaching a file to an email. The creator would simply enter a few details with a description of the art piece. The artwork may be available as an auction or 'straight buy' listing depending on the platform.
Artists with a larger following may be fortunate enough to have their NFTs listed by world-renowned auction houses like Phillips, Sotheby's, and Christie's.
Needless to say, fees are another factor to consider. The NFT industry is relatively new, resulting in no set standard in this regard. Plenty of stories suggest creating an NFT ranging anywhere from free to over $1000 depending on the blockchain and marketplace (this is just for listing).
Generally, the more prominent marketplaces with a more extensive clientele and curated pieces would charge for various actions; the less popular ones would have fewer fees. Sadly, Ethereum has been notoriously known for abnormally high gas fees over the last few years, making cost predictions a little volatile.
On OpenSea, while they don't charge for 'minting' an NFT, an NFT creator needs to pay an account initialization fee to allow trading between the wallet and OpenSea. Gas fees apply for other actions like listing' custom NFTs,' accepting offers, canceling a listed NFT, canceling bids, gifting NFTs, converting different cryptocurrencies, etc.
Moreover, all NFT marketplaces charge some commission for a successful sale which, in the case of OpenSea, is 2.5% of the final value. Hence, these are several cost considerations to keep in mind based on the wallet used, the chosen blockchain, and the marketplace, warranting proper due diligence.
~ Promotion
Last but certainly not least is marketing the NFT in question, which is undoubtedly the challenging part, particularly if you're an unknown NFT creator. Social media is the go-to place for expansive promotion for followers to discover the NFT art.
Why is NFT art so expensive?
NFTs have been labeled a 'speculative bubble,' a 'gold rush,' due to their outrageous selling prices; art has been no exception in this regard. Hence, many wonder why some NFT art is so expensive. There are a few arguments in answering this question.
The first is the craze over NFTs and the unearthing of its potential for a seemingly endless array of use cases. To many, it has been discovering new technology, to which they've been paying top dollar. Collectors see NFTs as rare digital artworks unique from traditional, physical art.
Also, certain art has historically commanded extremely high prices and is considered a superrich thing based on supply and demand and acquired artistic beauty. Moreover, there is some investment value in art. Perhaps the central theme on why NFT art has been so expensive boils down to ownership.
Some find bemusement in how a simple jpeg file or GIF can sell for thousands or even millions. Anyone can simply copy or screenshot this media. However, an NFT provides foolproof ownership to this property, granting rights only to the holder to resell it and use it for other purposes. Let's consider an example with the Mona Lisa.
The Mona Lisa is one of the most valuable and revered paintings of all time, with thousands of picture copies on the internet, in households, and elsewhere. Moreover, a masterful artist can create a fake piece like it.
Though if someone wanted to own the original, they would need to buy it from the Louvre (which isn't possible). Essentially, NFTs operate similarly. Non-fungible tokens are a digitized method of authentically proving ownership to valuable art which cannot be faked.
Is NFT art a good investment?
The NFT is as unpredictable as cryptocurrencies; it's still a relatively new market. Considering whether NFTs are a good investment is like investing in most things using basic supply and demand. We cannot take away the level of risk involved if we think of the initial upfront costs and dealing with crypto transactions.
There is also a bit of the greater fool theory involved with NFTs since anyone who has bought one has some hope of selling it for much more within a few years based on its perceived appeal.
Technically, directly investing in cryptocurrencies is less risky mainly because you can purchase fractions of a coin, lowering your financial commitment. Many NFTs become too expensive for the average Joe, particularly those of an artistic nature.
Potential investors also need to factor in potential fraud, theft, and the best storage avenues, all of which may require even more money. So, whether NFT is a good investment is highly subjective, a classic case of different strokes for different folks.
FAQ about the top NFT artists
Who is the most famous NFT artist?
By far, Beeple is the most popular in this niche. His piece, 'Everydays: The First 5000 Days', is presently the most expensive NFT art ever sold in history, at an incredible $69 346 250.
Who is buying NFT art?
It's primarily avid art collectors who are also (proponents) of cryptocurrencies.
What NFT art sells the most?
There isn't a specific art genre catching the attention of collectors more than others. But generally, any digitized art is of interest to NFT hoarders. However, art continues to be a subjective topic, making it often difficult to allocate an accurate value. It seems the artist's name matters more than the actual art itself, like most artistic crafts.
Can I create my own NFT?
Absolutely. Users need to be familiar with using certain cryptocurrencies like Ethereum, the asset being turned into a non-fungible token, a platform to create it, and a compatible wallet. No coding experience is necessary.
Can I make money selling NFT art?
Yes, but it depends on numerous factors. One common scenario is when an investor buys an NFT of a relatively unknown artist and then resells it at a later time when that artist becomes more recognized in mainstream media.
Investors can also profit from already established names by buying and holding. For the artists themselves, it's mainly about how appealing their art is and how popular they are to collectors.