What is the FTX Token (FTT)?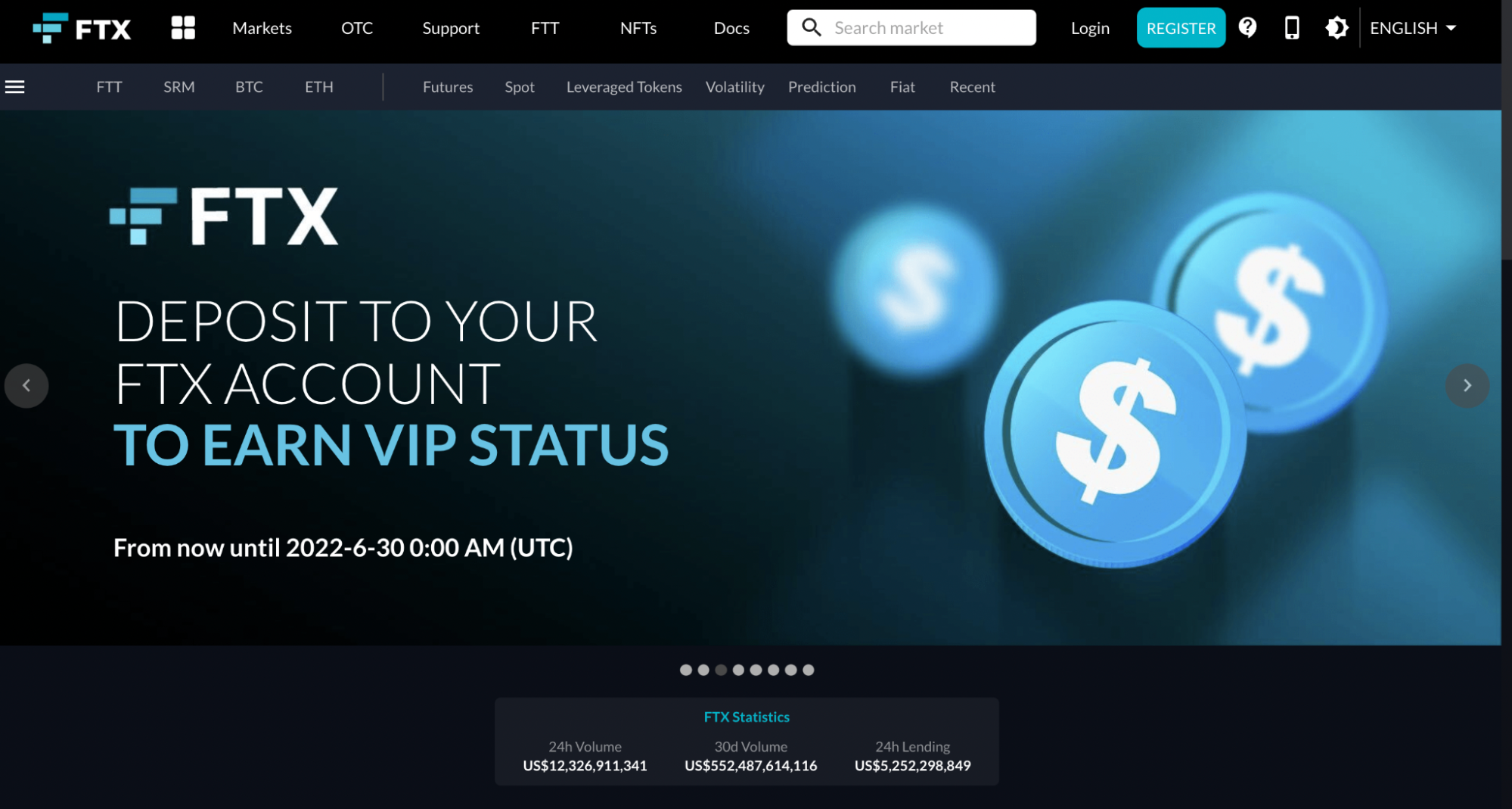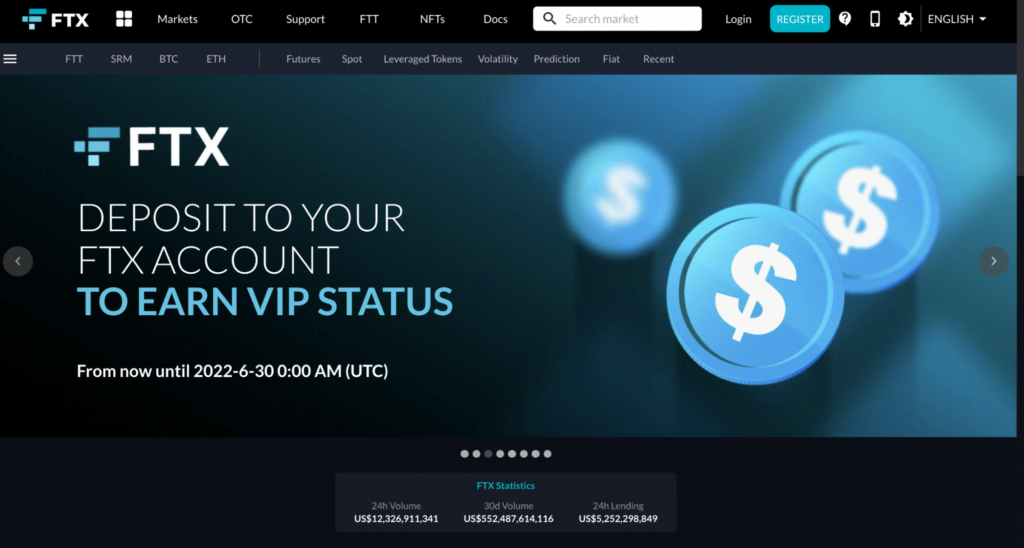 The FTT Token is the native utility token for FTX, presently the third-largest crypto exchange by trading volume. This statistic is incredible, considering FTX was only established in May 2019.
FTX is an all-encompassing cryptocurrency exchange platform based in The Bahamas (previously Hong Kong). In May 2020, a stripped-down version of the exchange, FTX.US, was launched specifically for US residents. So, what benefits do FTT holders have?
For starters, customers can receive a 3% discount on trading fees with at least $100 worth of FTT, going up to 60% with a minimum of $5 million worth of FTT. The exchange's staking program with FTT provides the most benefits.
Aside from staking rewards, clients can receive referral rates for referrals, maker fee rebates (above the standard trading discounts), free 'swag NFTs,' bonus votes on polls, airdrop rewards, set number of free ERC20 withdrawals per day, and tickets to initial exchange offerings on FTX.
FTT has been one of the best-performing exchange tokens in 2021, increasing by 688% since the start of the year. According to CryptoSlate, FTT is the fourth-most traded in this particular sector (#) with a price of . 
Let's delve into if this token is a good investment and FTT Token price prediction research.
Is FTT a good investment?
In 2021, exchange utility tokens like Crypto.com's CRO and Binance's BNB have performed tremendously well. According to CryptoSlate, such cryptocurrencies contribute to 6.47% of the entire market.
The idea behind an exchange utility token is simple. Crypto exchanges have millions of users and process several billions of dollars worth of transactions daily. These organizations create such tokens to boost trading activity and liquidity within their platforms.
Moreover, they offer new and existing clients incentives, making them more likely to remain with the exchange. Of course, these tokens are subject to the same uncertainties as other cryptocurrencies.
However, if FTX's client base continues to grow as it has done since inception, then FTT could turn out to be a good investment.
Should I buy FTT today: Crypto technical analysis for FTT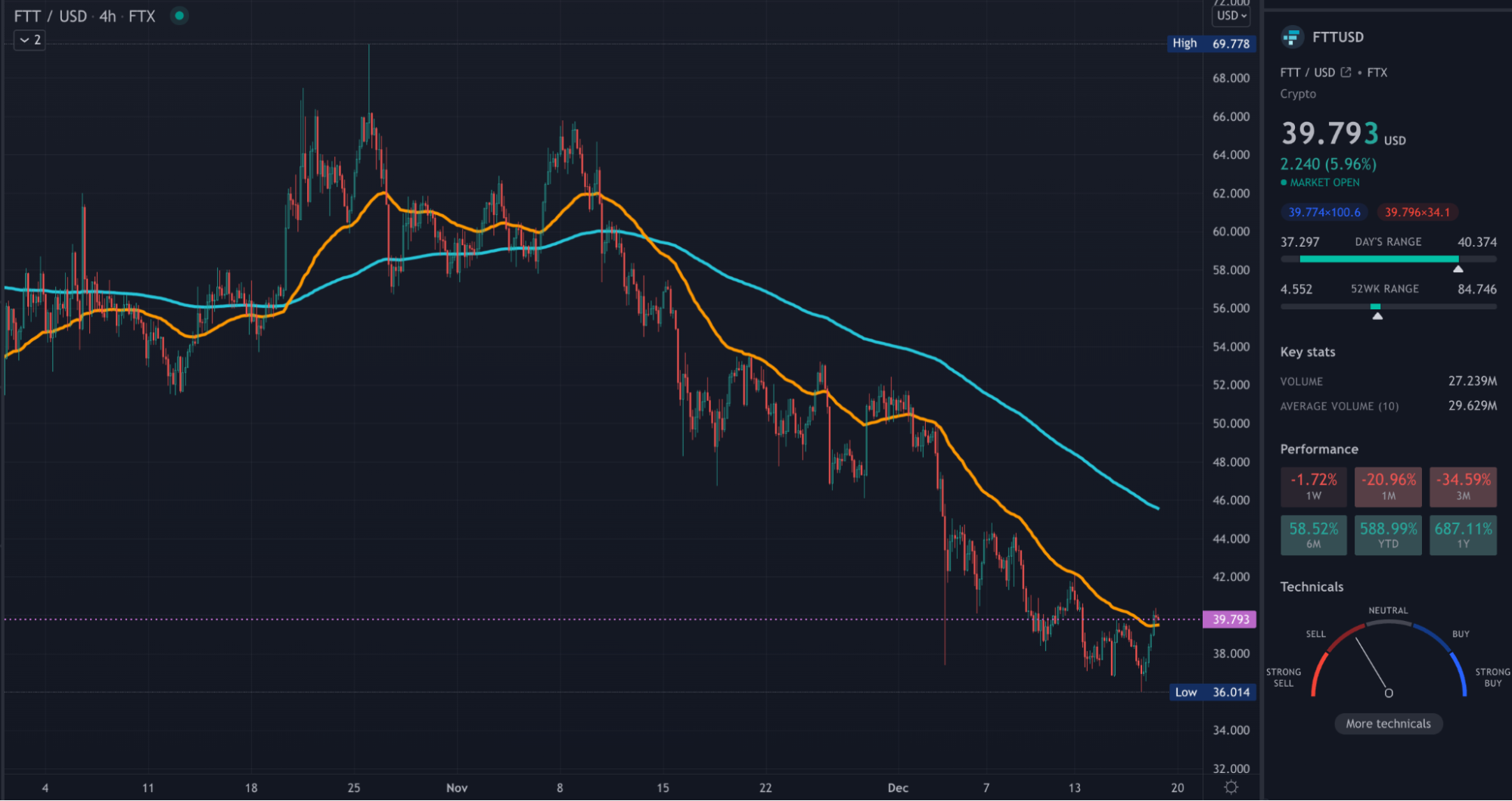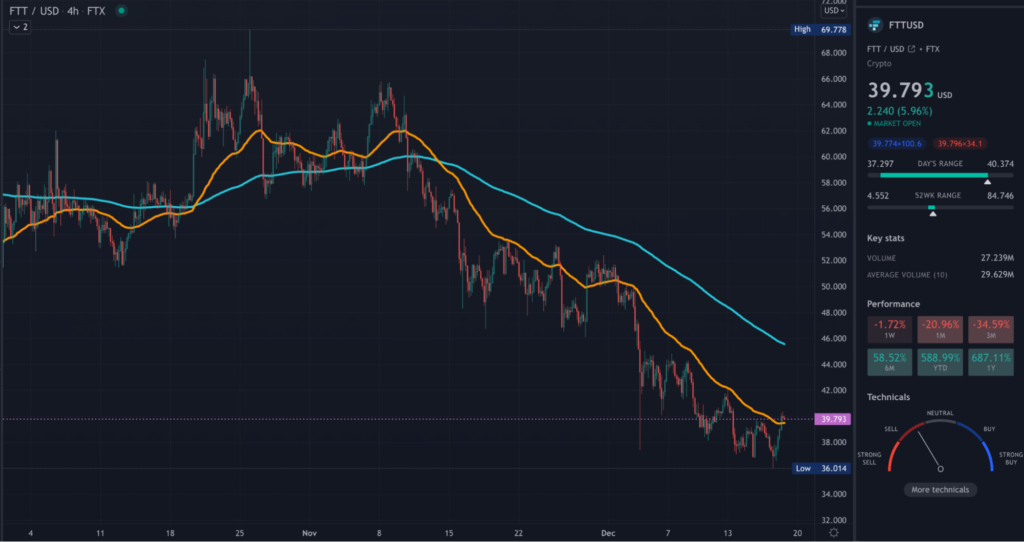 Based on our technical analysis, it's probably not the best time to buy FTT. We'll utilize a straightforward 50-day and 200-day moving average crossover for confirmation. Traders observe two factors with this system.
Firstly, the 50 (orange) needs to cross on top of the 200 (blue), while the price must be trading above both. We can see on the chart the market is below the moving averages, and the cross hasn't occurred yet.
This behavior is similar to other cryptocurrencies at the moment, meaning we should expect lower prices across the board for some time. Fortunately, FTT Token prediction analysis is bullish for the coming years.
Will FTT coin price hit $100 in a year?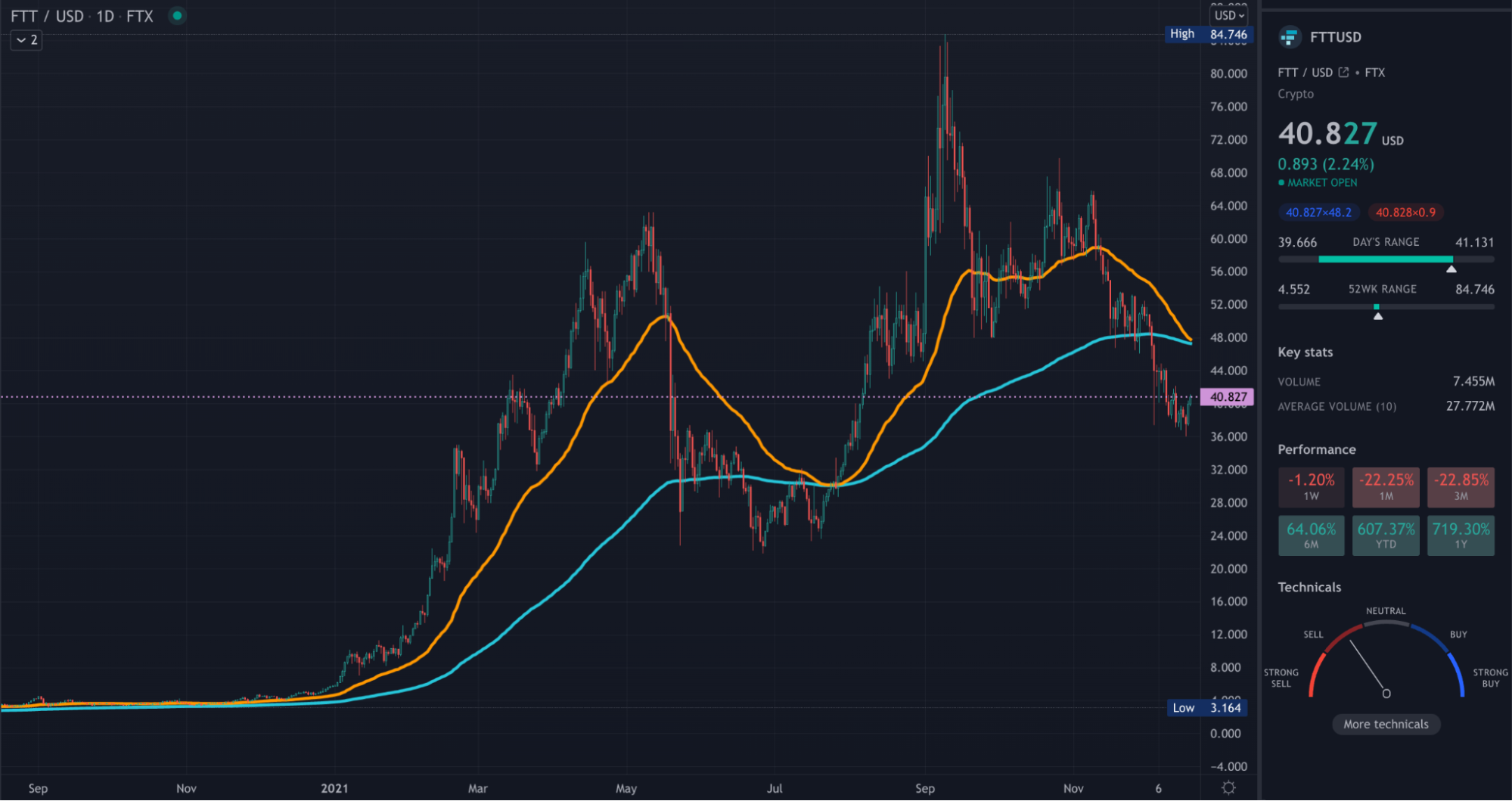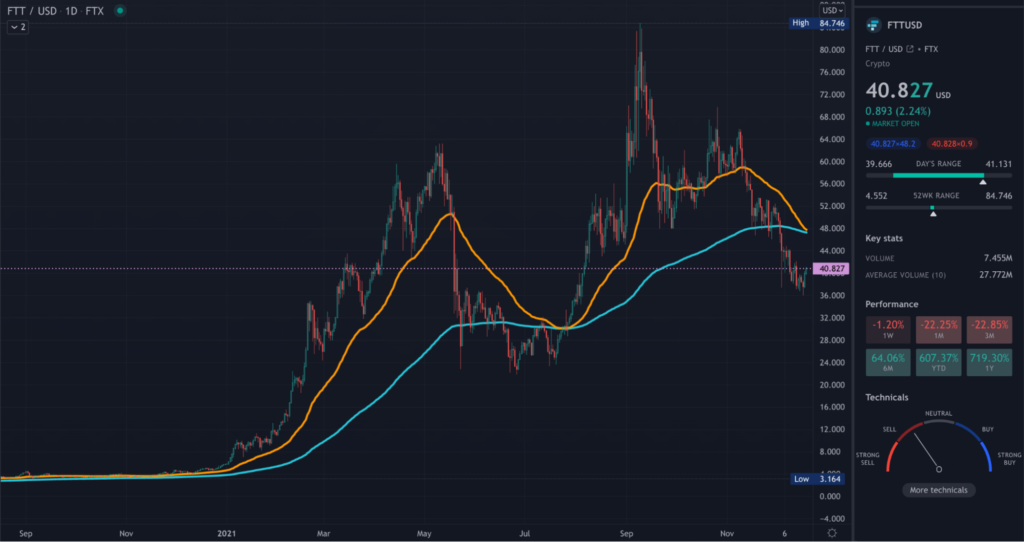 FTT attained an all-time high of $84 in September 2021. So, the next foreseeable target should be $100. How possible is this in a year? Let's first consider it would take a 150% gain for FTT to be valued at $100.
This gain wouldn't be too much of a stretch based on its yearly performance. Of all the forecasting sites we've observed, Wallet Investor is the one indicating a maximum prediction of $108 within a year.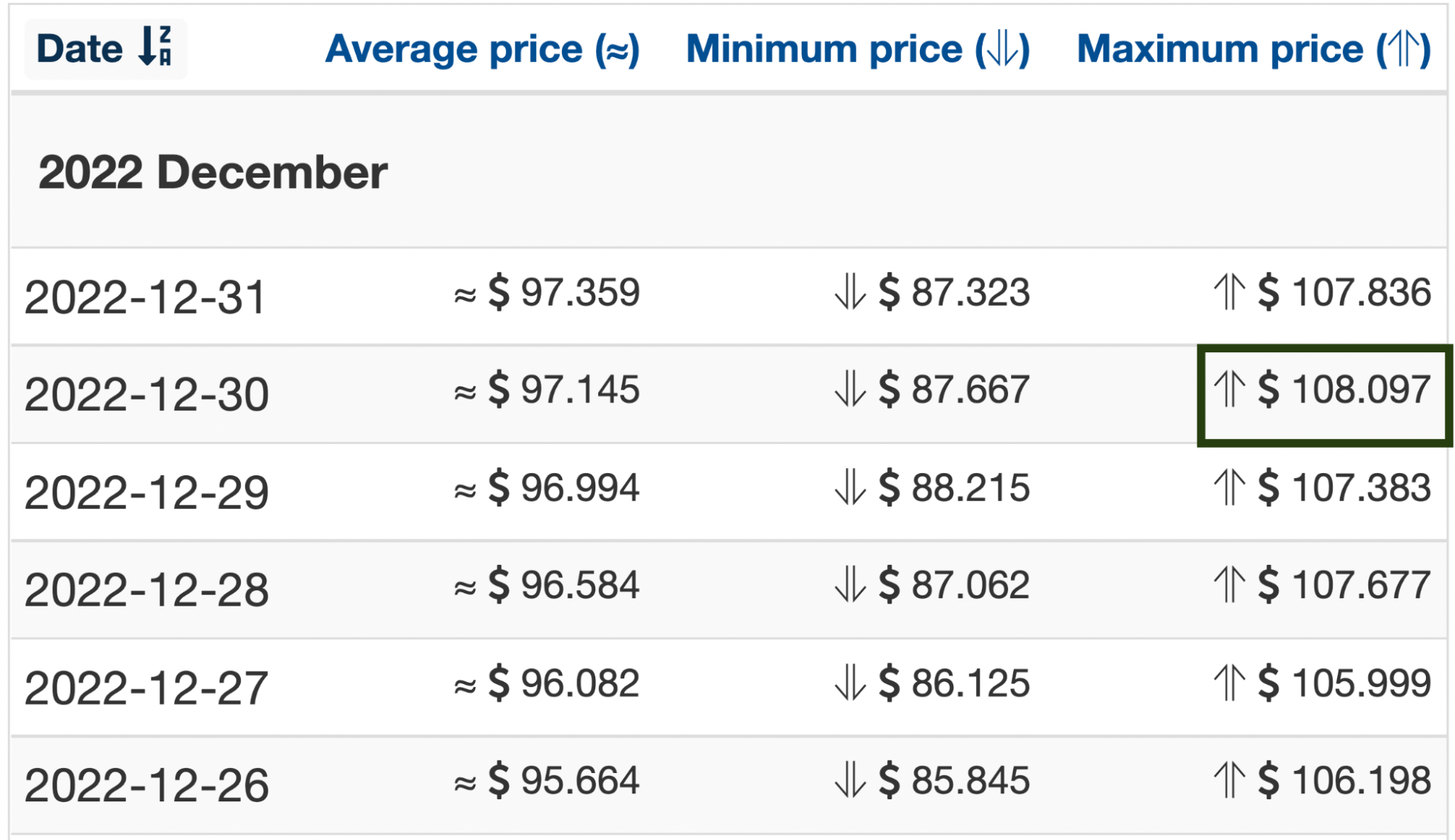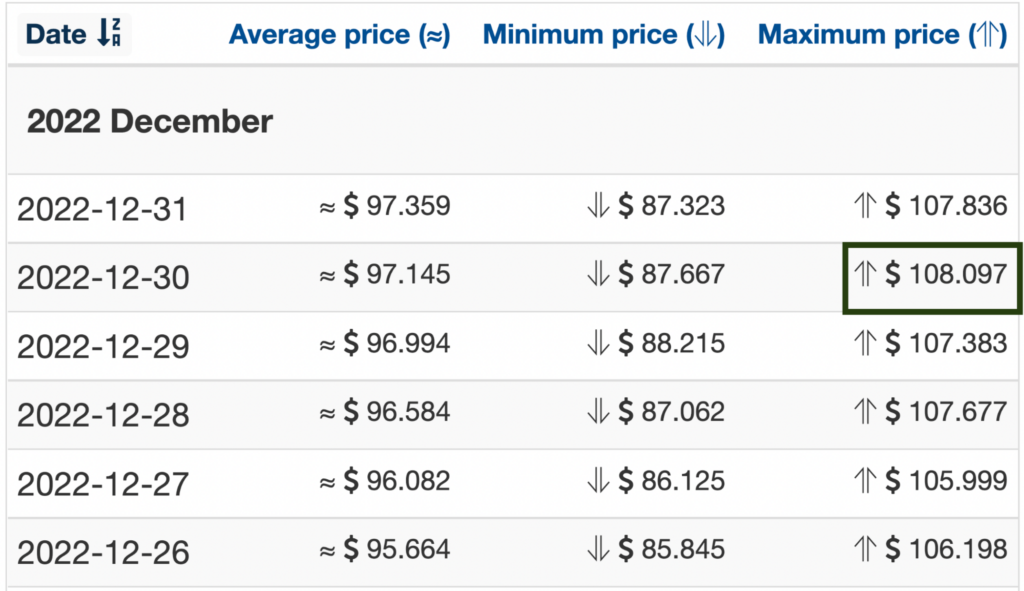 Digitalcoinprice's highest forecast for the same period is $73.28, while $66.99 is the topmost from PricePrediction.net. Investors would likely rely on Wallet Investor's forecast based on FTT's recent incredible performance.
What is FTT's price prediction for 2025?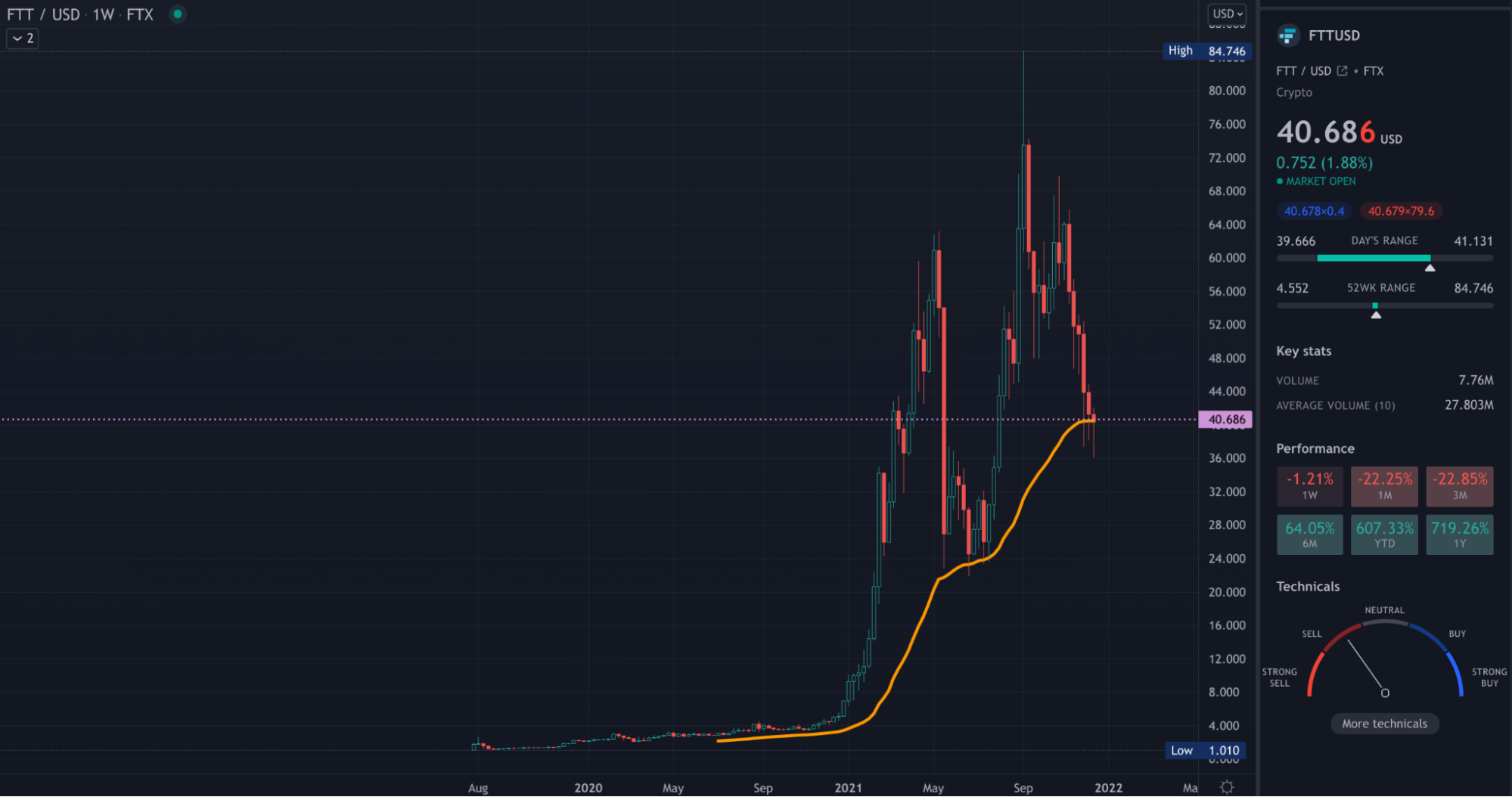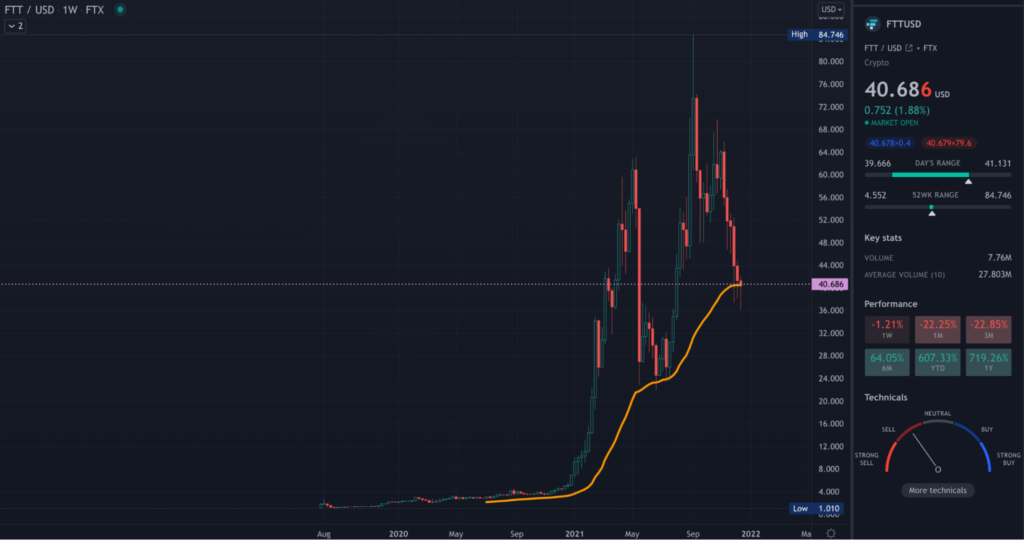 If FTX continues to gain new customers and offers more innovative services, then there's no reason FTT wouldn't subsequently increase in value. However, the opposite could also happen.
Best-case scenario
Wallet Investor implies a maximum price of $233 by the start of 2025, which is the most hopeful of the three forecasting sites.

$79 is the lowest peak value from Digitalcoinprice, while PricePrediction.net estimates $203 as the highest price. Gains in at least the 3-4X range are feasible over the next three years.
Worst-case scenario
It should become a trend for exchanges to have dedicated utility tokens, meaning competition will get fiercer. We also cannot predict whether FTX will face any serious business risks, which would reduce the number of clients on the platform.
Moreover, altcoins are pretty volatile and can lose value quickly in a short period. These are some factors to keep in mind, making it essential to only invest with disposable money.
The best way to buy FTT
Aside from FTX, other exchanges for buying FTT include Binance, KuCoin, Bybit, Bitstamp, Gate.io, and many others.