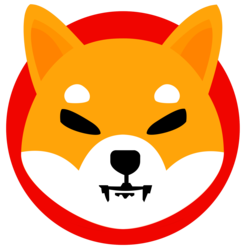 Shiba Inu (SHIB)
Price
What is Shiba Inu?
Meme culture has seen rapid expansion over the last decade. One cryptocurrency project that has successfully capitalized on this ever-growing trend is Shiba Inu (SHIB), a meme coin largely inspired by another Shiba Inu-themed cryptocurrency, Dogecoin.
The coin's namesake comes from the Japanese dog breed. After Dogecoin, Shiba Inu is the second largest-capped meme coin. The token functions primarily as an ultra-cheap, ultra-quick payment solution amongst Shiba Inu and meme enthusiasts.
Moreover, Shiba Inu boasts its own decentralized exchange, the Shibaswap, where you can trade SHIB. Two other tokens exist as part of SHIB's ecosystem, the aptly named LEASH and BONE. The former is another meme coin that you earn by providing liquidity on the exchange to earn more SHIB, while the latter is a governance token.
At the time of writing, one SHIB is worth about $0.000007.
Is Shiba Inu a good investment?
Meme coins have their fair share of naysayers because of their comedic and playful nature. Nonetheless, the numbers undoubtedly don't lie when it comes to the coin's performance. Since its inception in August 2020, SHIB had risen a staggering 21 000% when it peaked in May 2021.
While, of course, the coin has lost value, it's within reason to assume it could climb back to its all-time high of $0.00003791 eventually. The project is ranked 55th for most traded cryptocurrencies, according to CoinMarketCap.
Secondly, meme coins offer a low-cost avenue for investing where you can own thousands or millions of SHIB at a fraction of the investment compared to more expensive coins like Bitcoin or Ethereum. Shiba Inu's total supply is one quadrillion coins, meaning there is plenty to go around for everyone.
Overall, if you have an affinity for dog or Shiba-inspired memes and pop culture references mixed with cryptocurrencies, Shiba Inu may surprise you as an investment.
Should I buy Shiba Inu today: Crypto technical analysis for SHIB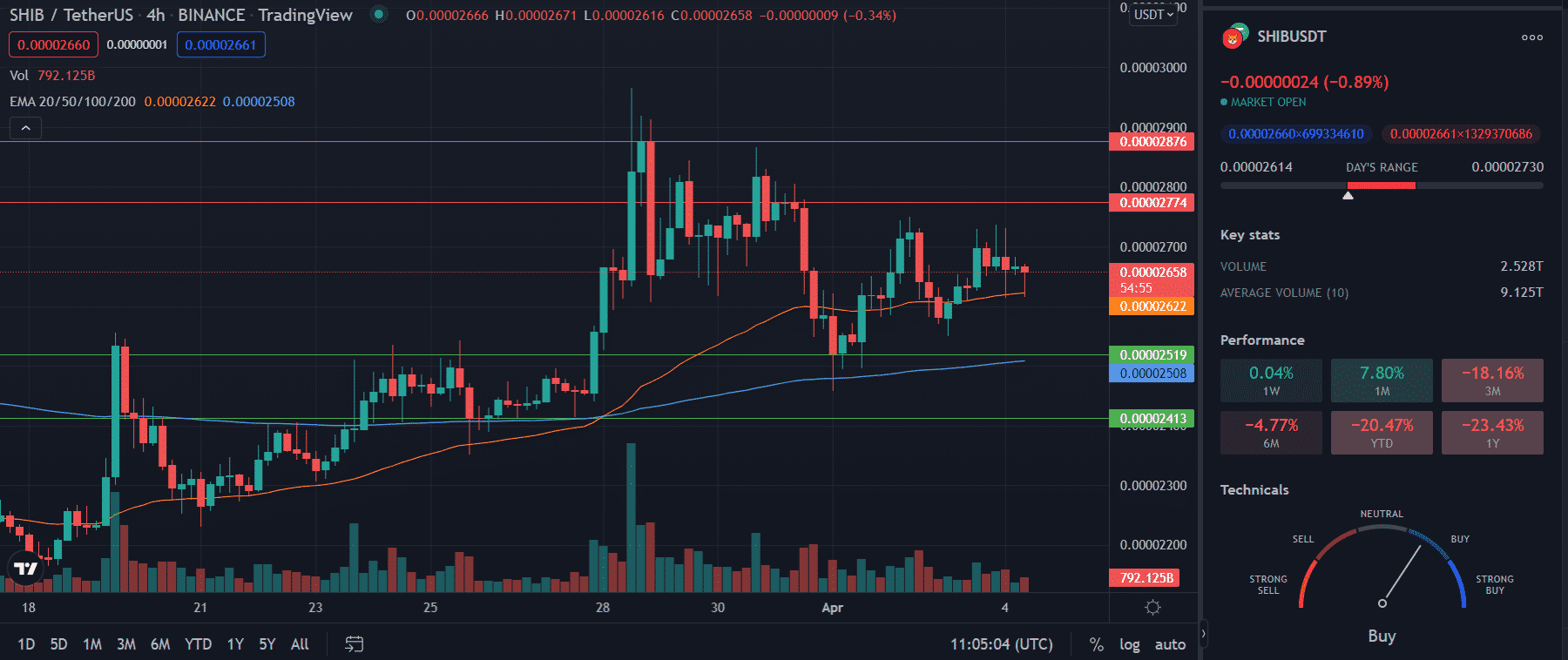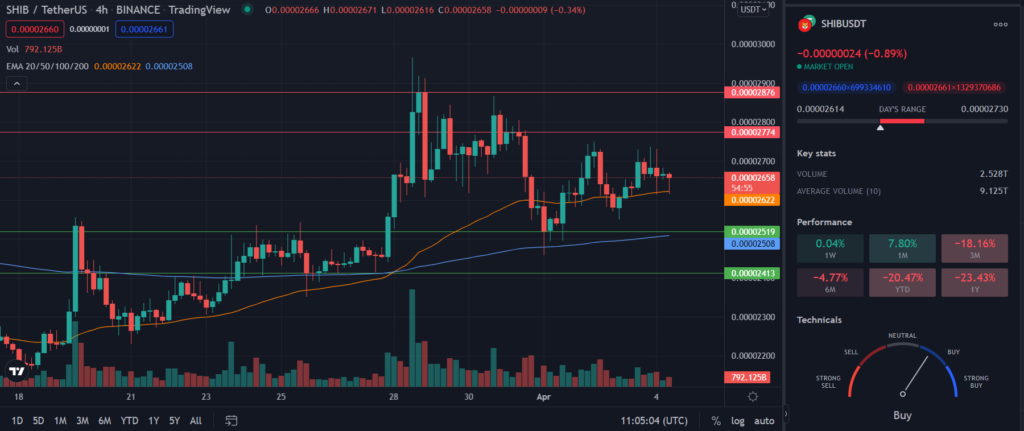 It's a 50-50 on whether you should buy SHIB at this point. This means a buying opportunity may eventually transpire while the best entry opportunity presented itself on March 27th, 2022. We've applied the 50-day (orange) and 200-day (blue) moving averages on the chart above to show a simple crossover system.
On the positive side, the market is above the two moving averages, which is generally a good bullish sign. However, for better confirmation, we'll want to see the 50 crossing above the 200; hence why our bias is 50-50.
If the price continues trending higher, the 50 should easily move on top of the 200-day moving average. The areas of potential near-term resistance lie at $0.00002774 and $0.00002876 (labeled in blue).
On the flip side, the levels of potential impending support are 0.00002413 and 0.00002125 (labeled in green). A break in any of these areas will influentially determine the trajectory of SHIB's price over the coming days and weeks.
Will Shiba Inu coin price hit $0.0001 in a year?
Despite the technical analysis on the daily chart suggesting a short-term downtrend, Shiba Inu's price is likely to hit $0.0001 in a year's time.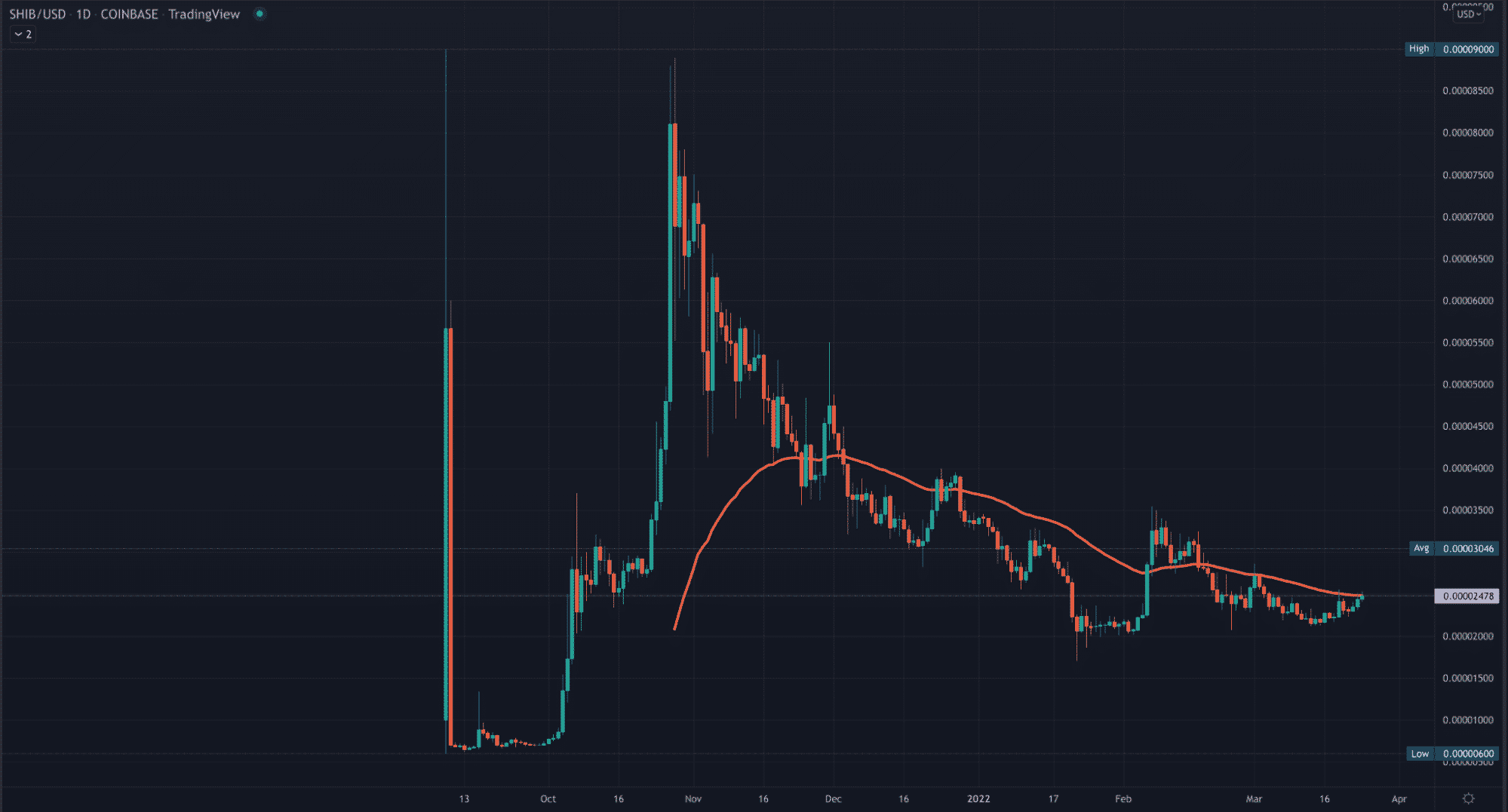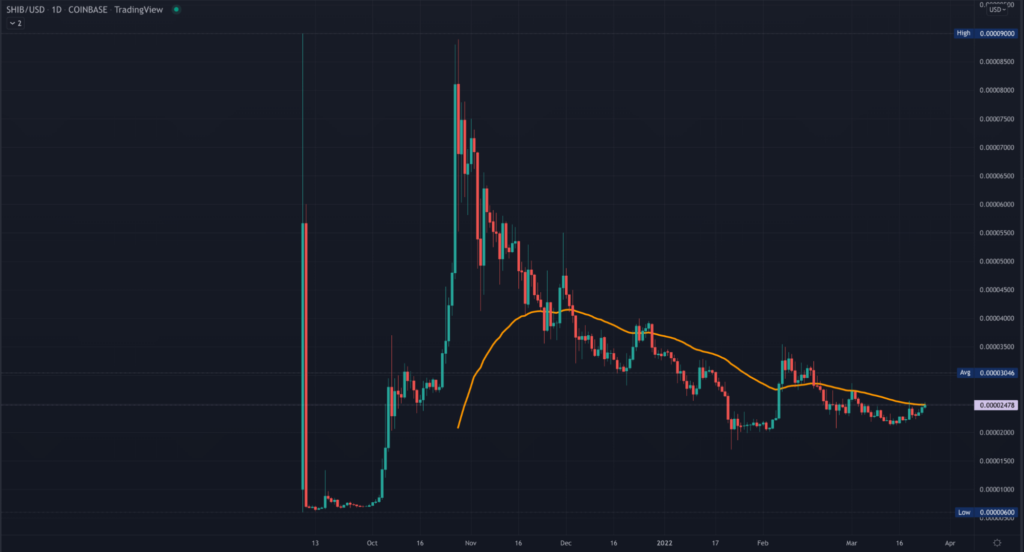 When price is below the moving averages, traders consider this a bearish sign. Yet, we can use confirmation from Digitalcoin who employ advanced forecasting models for most cryptocurrencies, providing extra analysis going beyond the average technicals we've explored.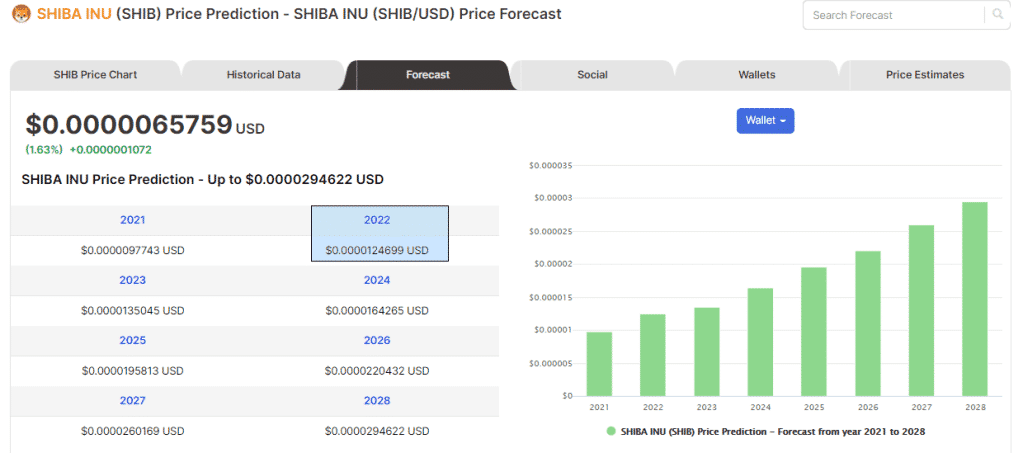 The site suggests SHIB should hit $0.000012 in 2022. Of course, anything can happen between now and next year. Yet, it does paint a realistic picture of what investors should expect.
What is Shiba Inu's coin price prediction for 2025?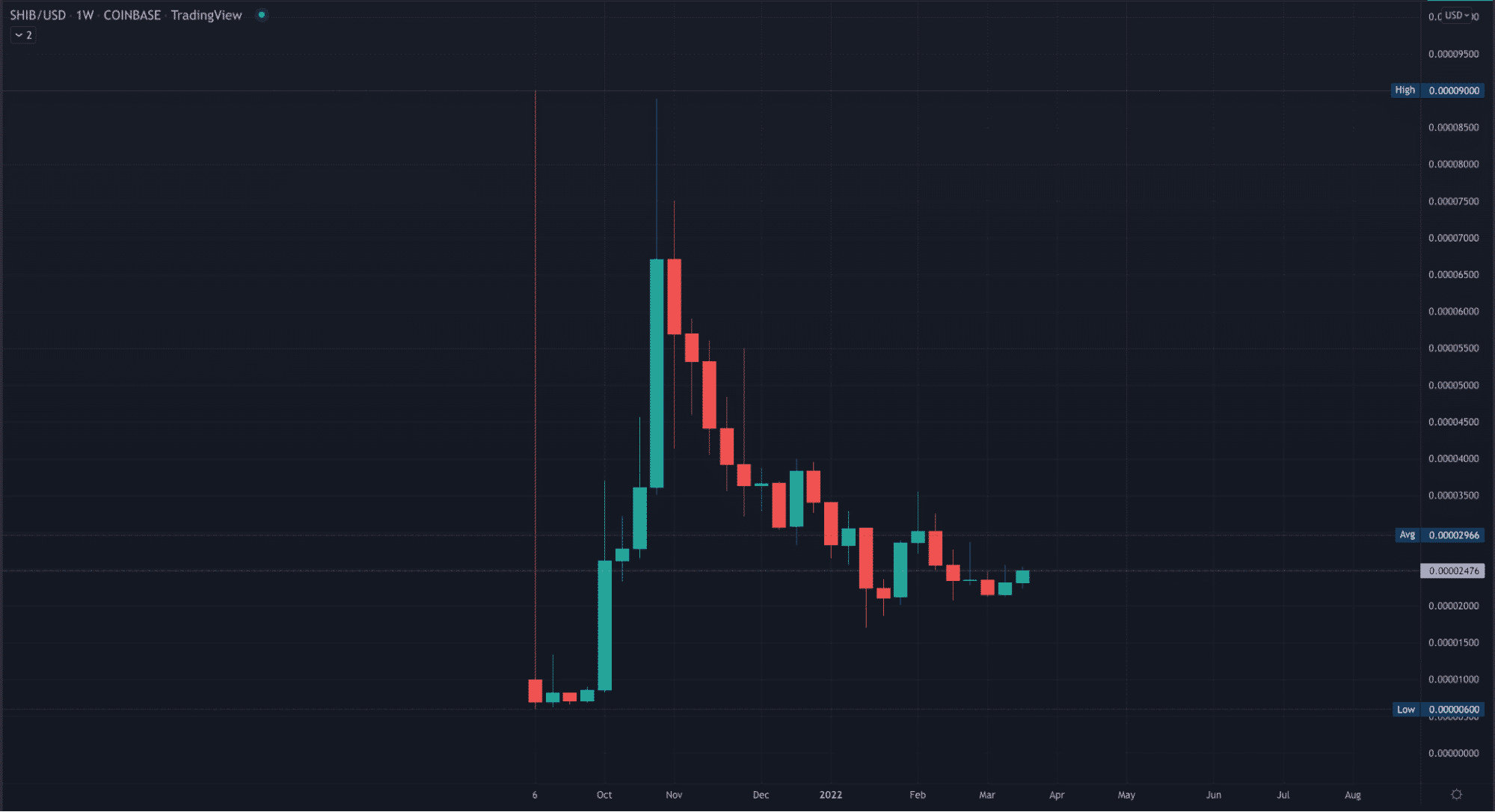 Using the forecast analysis from Digitalcoin, SHIB's price is expected to be at $0.0000195 by the start of 2025 (see below).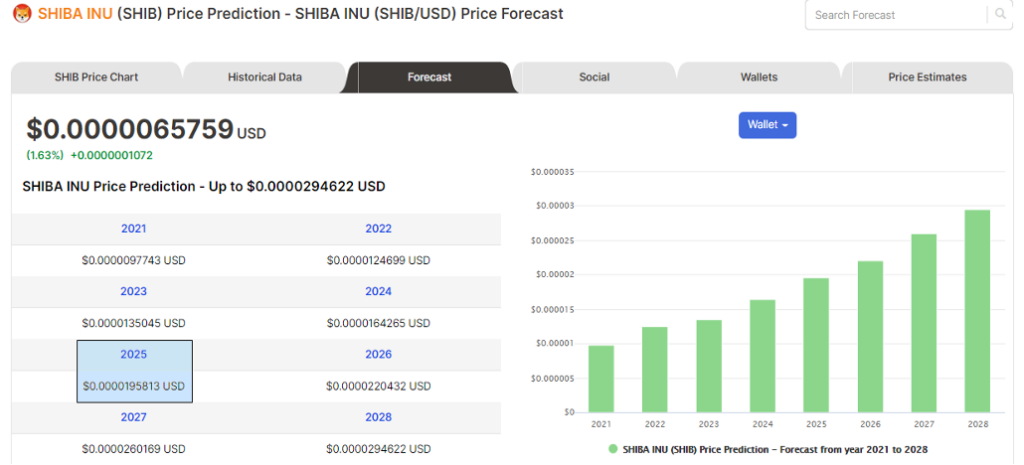 As a meme coin that is often hype-driven, it wouldn't be a surprise if Shiba Inu were to perhaps eclipse this figure at any time.
The best way to buy Shiba Inu
Fortunately, it's not too difficult to buy or trade the Shiba Inu coin as it's available on countless exchanges. By trading volume, the following are the top 10 exchanges to buy SHIB:
Hotbit
Binance
BitMart
Huobi Global
LBank
BW.com
Decoin
OKEx
Gate.io
Coinbase
SHIB is also available on its proprietary decentralized exchange Shibaswap where you can trade SHIB and earn LEASH and BONE. For storage purposes, there are also numerous wallets to choose from online.