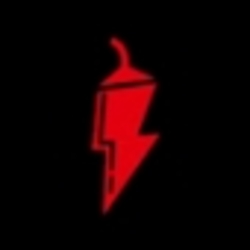 NAGA (NGC)
Price
What is the NAGA coin?
NAGA Coin (NGC) is a decentralized cryptocurrency that attempts to bridge the gap between traditional financial markets and digital financial systems. It has trading platforms in place for virtual goods as well as financial markets. With a market worth of over EUR 200 million, it produces billions in trades each month.
The NAGA Group AG, a publicly traded German fintech company, is backing the initiative. NGC was released on December 17th, 2017, after earning $50 million in an initial coin offering (ICO) from 63,000 individuals.
NAGA is a socially improved financial system that brings personal finance and investment together in a uniform and seamless experience.
NAGA strives to deliver a synergistic, all-in-one solution that is both accessible and inclusive, allowing users to trade, invest, connect, earn, acquire, and pay in both fiat and cryptocurrencies.
Is the NAGA coin a good investment?
NAGA is a platform that enables users to invest in and manage a variety of financial instruments such as digital assets, cryptocurrencies, stocks, and others.
Furthermore, through its dedicated education platform for students, it focuses on disseminating valuable financial knowledge.
The NAGA Ecosystem was created with a strong emphasis on usability in mind, allowing people with varying levels of experience to access and interact with the hottest financial instruments. It is the crypto-token that powers the entire ecosystem and serves as a medium of value exchange.
NAGA Coin, a multi-utility token, has an advantage over others due to its applications, dependability, and brand equity. Additionally, Roger Ver, the founder and CEO of Bitcoin.com, and Miko Matsumura, a Limited Partner at Pantera Capital, founded the company bringing to the table the necessary experience and expertise to make it successful.
Another advantage is, when compared to other altcoins and tokens on the market, only a few have implemented a portion of their intended applications. The NAGA platform has kept its promise to the community by providing the infrastructure required for the token to function as advertised. The NAGA coin is capable of storing, transferring, and sending major cryptocurrencies such as Bitcoin (BTC), Ether (ETH), and Ripple (XRP).
Finally, the NAGA GROUP AG being a German fintech company listed on the German Stock Exchange in Frankfurt, performed the fastest German IPO in the last 15 years. It is currently trading at 400% above the issue price.
This is a company that's owned by the management, and its main vision is growth being a young fintech company with a great team of over 120 employees.
Millions of EUR in yearly revenues, billions of EUR in trading volume, and several hundred thousand transactions per month are a great reason to invest in the NAGA coin.
The table below highlights the features of NAGA TRADER and how it differs from other options on the market.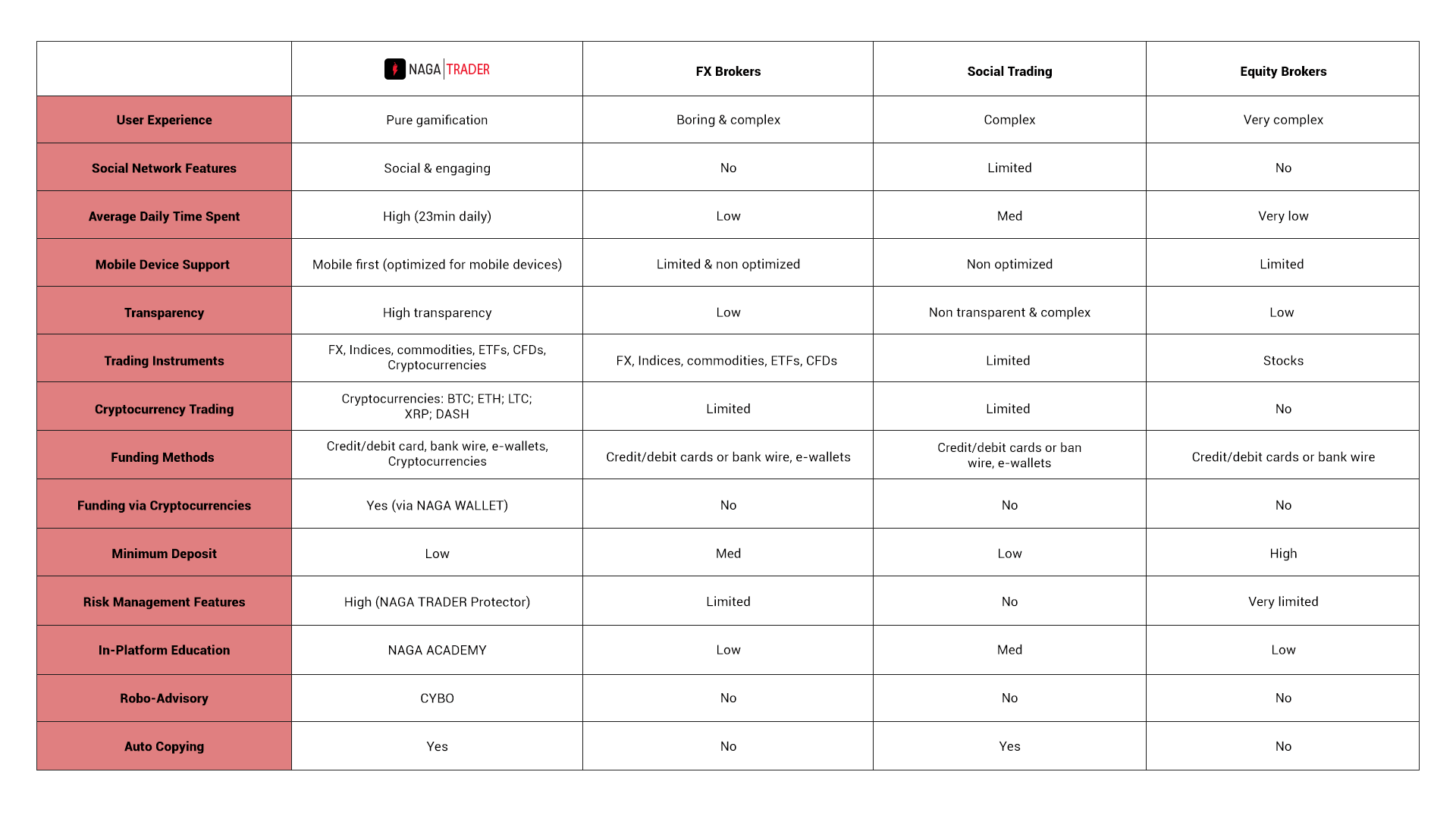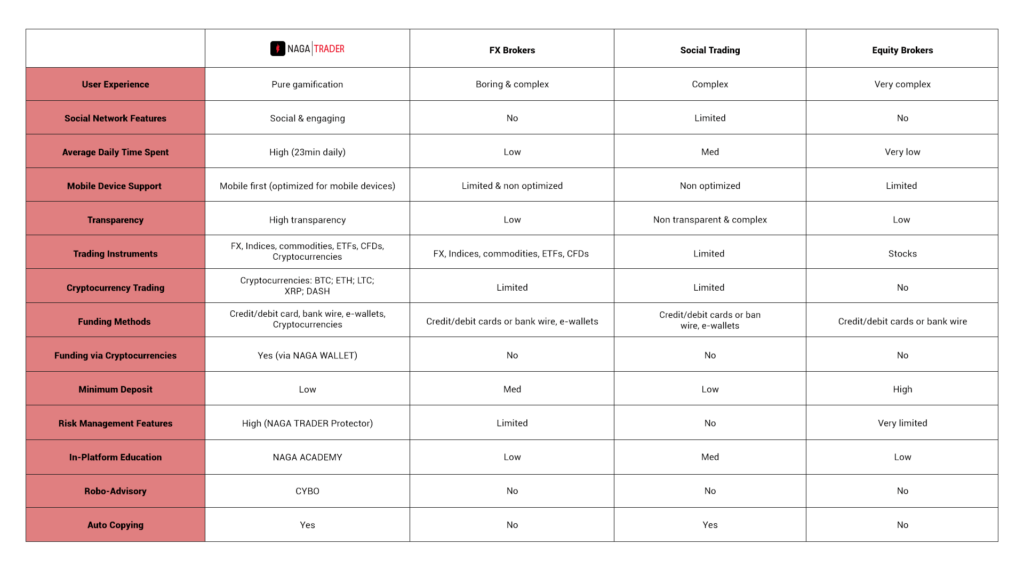 It is supported by an entire ecosystem that offers token holders numerous ways on how to put them to use.
When compared to other payment methods, the multi-currency support and attractive discounts and offers available for NGC payments make it the preferred choice among users.
Should I buy NAGA coin today: Crypto technical analysis for NAGA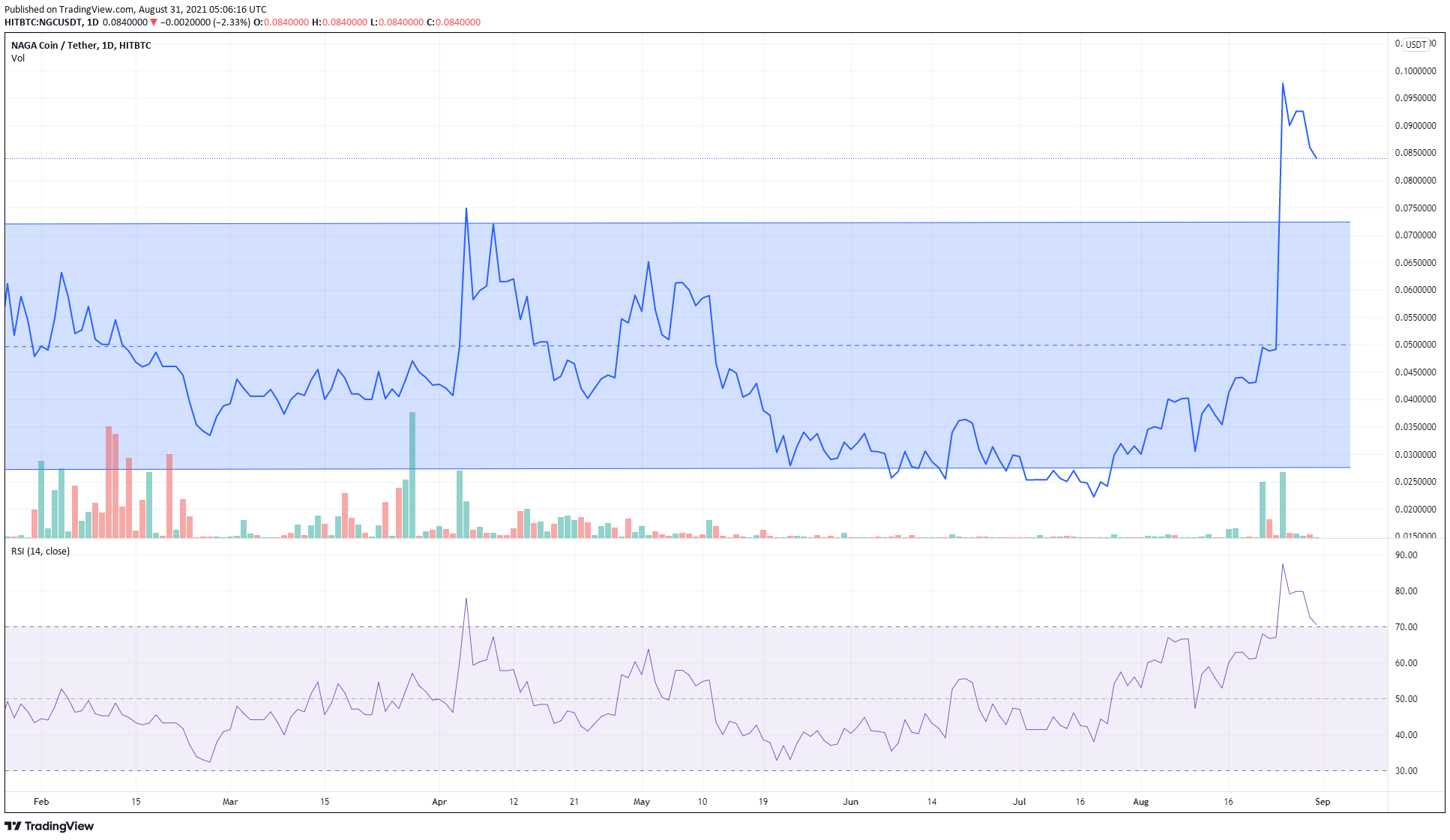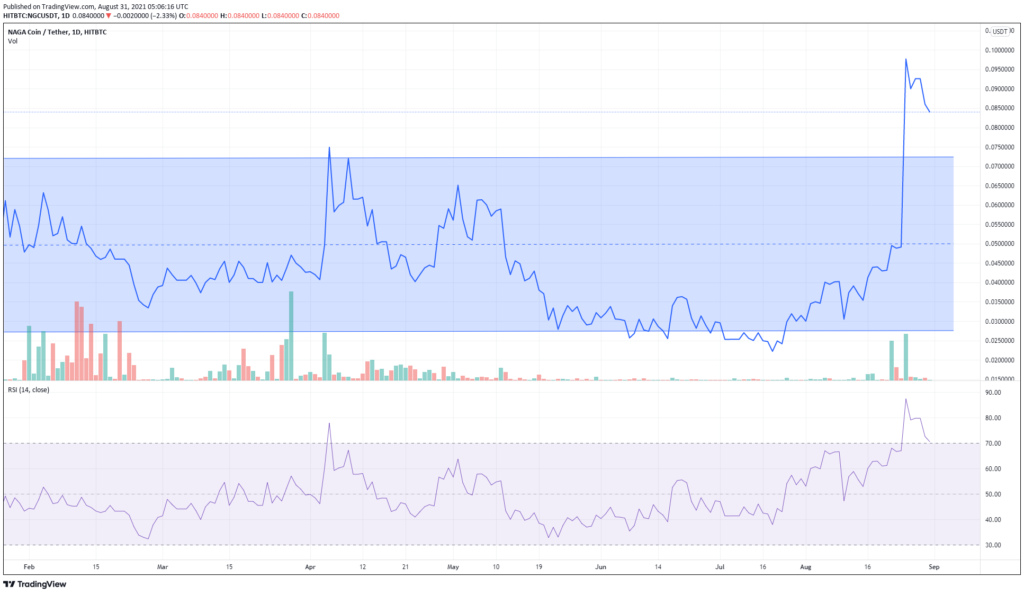 According to the relative strength index indicator, the naga coin has been overbought in the last 24h. This presents an opportunity to sell because the prices are likely to go down according to the relative strength index on the chart. The RSI indicator shows reading is above 70%.
Will NAGA coin price hit 1 USD in a year?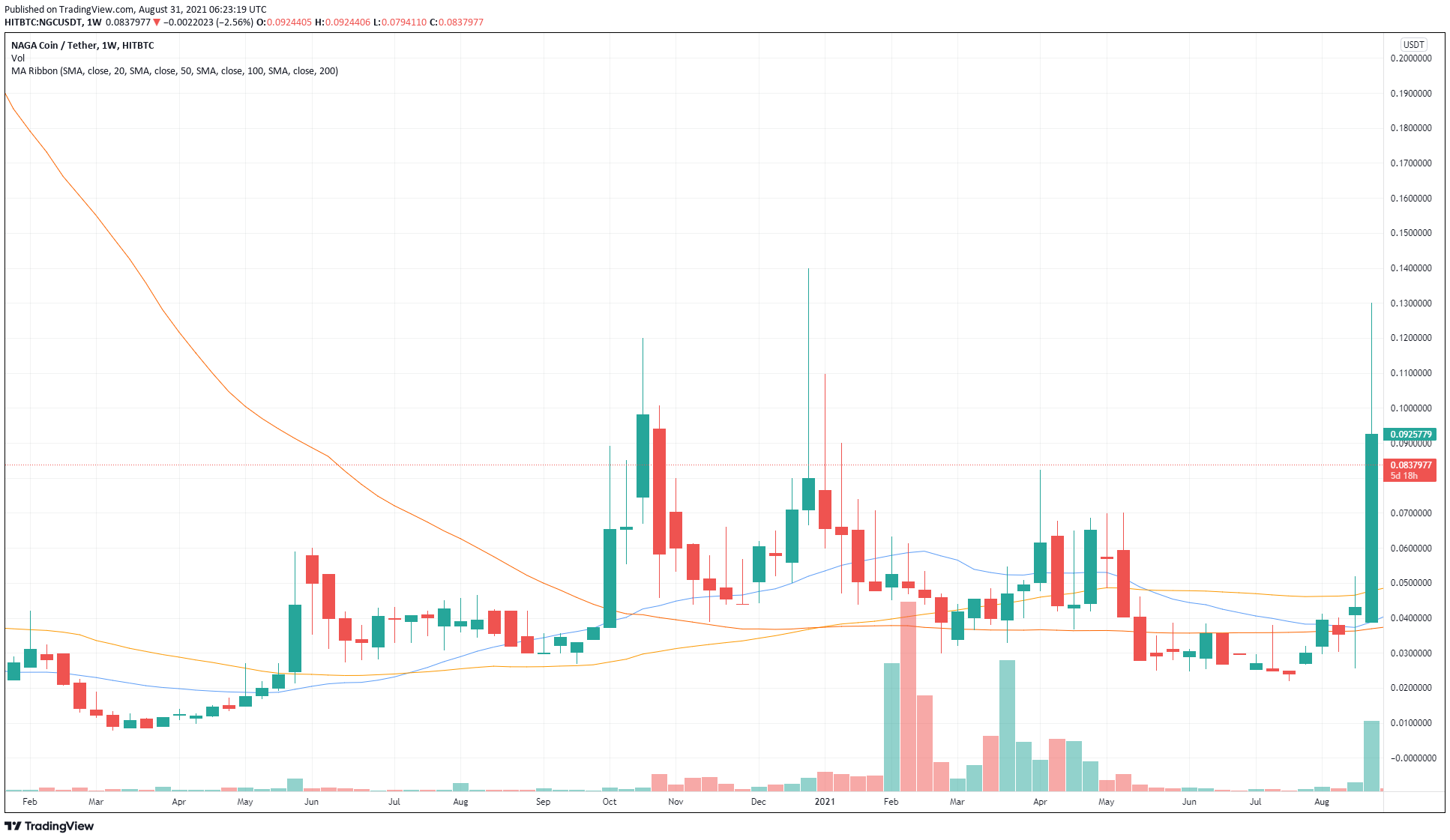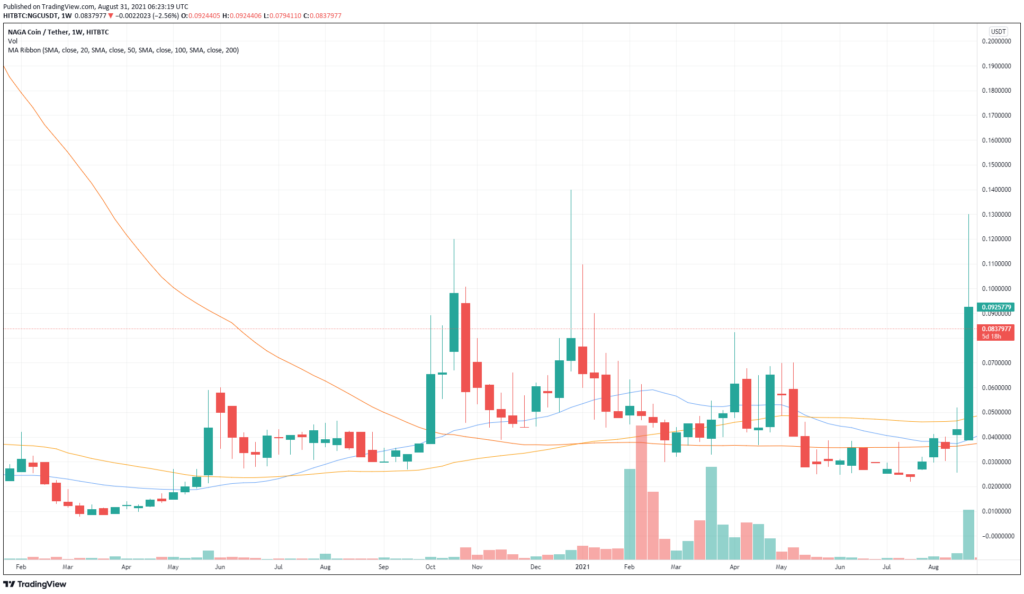 The trend on the NGCUSD chart indicates that the prices are bound to go above 1 USD within a year. With the growing investors' interest, it is likely to reach this pivot point by the end of 2021.
What is the NAGA coin price prediction for 2025?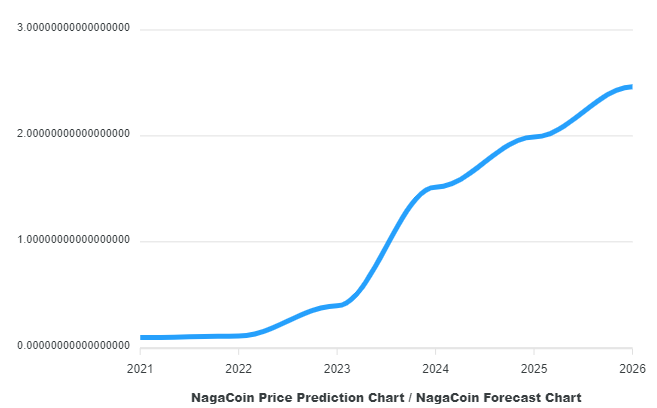 NAGA to USD Chart
The price for the NAGA is bound to go beyond the 2 USD mark for the period between 2021 – 2025.
The best way to buy Naga coin
Create a crypto wallet. Choose a trustworthy cryptocurrency wallet that accepts Bitcoin purchases. Buy Bitcoin with a credit card, debit card, or PayPal. Once your crypto wallet account is active after personal identity verification, you will be able to make and sell transactions in real-time.
Create an account on a cryptocurrency exchange platform. Choose a trustworthy cryptocurrency exchange platform that accepts NAGA. You must transfer your newly purchased Bitcoin to the exchange platform.
Exchange Bitcoin to NAGA. The final step is to use the cryptocurrency exchange platform to convert your recently purchased Bitcoin to NAGA.