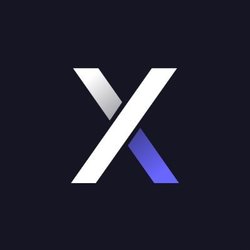 dYdX (DYDX)
Price
Disclaimer: The information provided here does not constitute any form of financial advice. Readers are fully responsible for conducting their due diligence before making any investment decisions.
What is dYdX (DYDX)?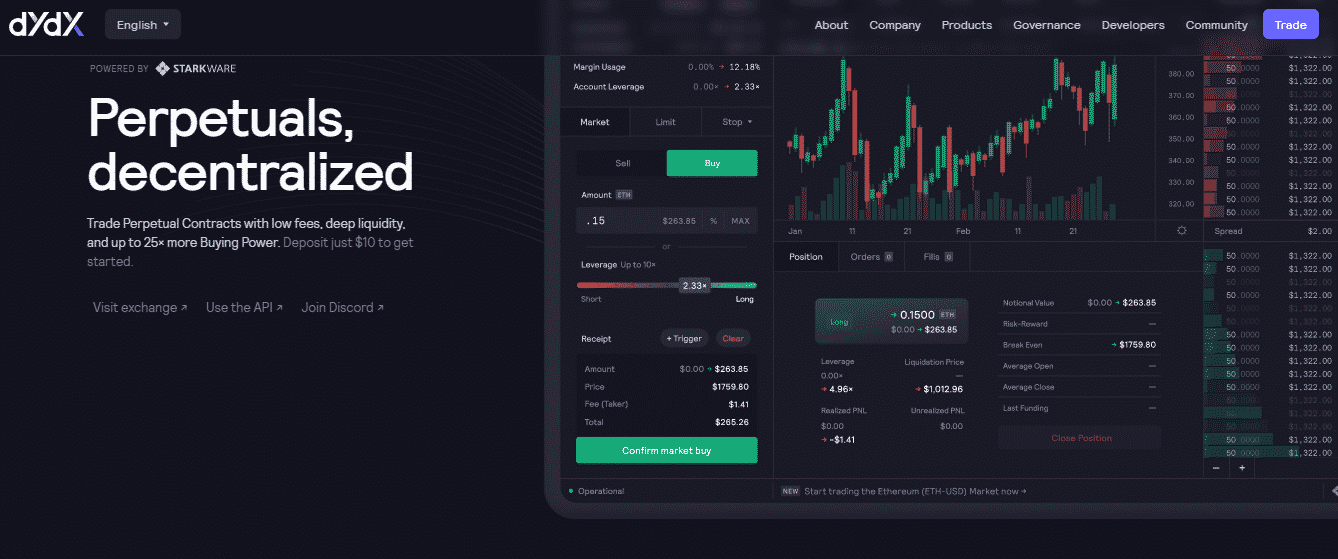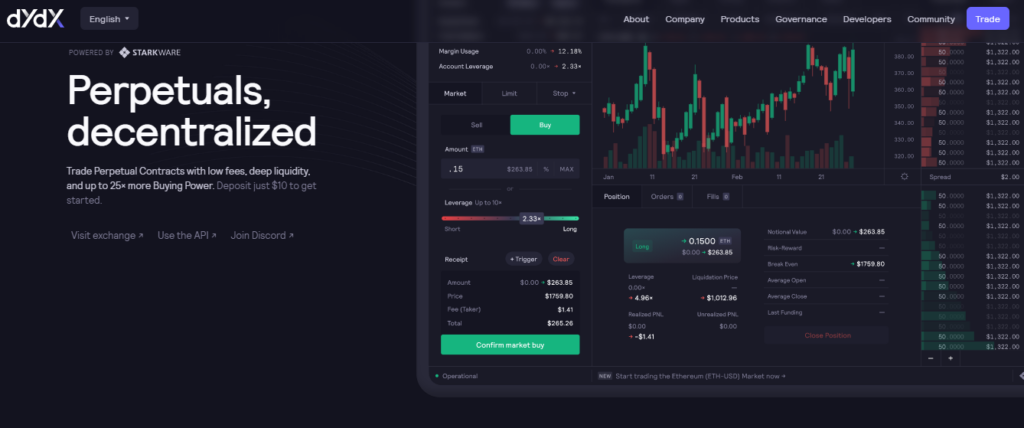 DYDX is the governance and utility token for one of the largest decentralized exchanges (DEXs) of the same name. The primary function of this coin is to allow holders to propose changes to future platform developments, along with staking rewards and trading fee discounts.
The service was founded in 2017 by programmer, entrepreneur, ex-Coinbase, ex-Uber, software engineer, and Princeton University alumni Antonio Juliano. dYdX is a unique decentralized exchange specializing in cross-margin derivatives and perpetuals trading.
Additionally, it provides borrowing and lending facilities on many of the top-rated coins in the markets.
The exchange prides itself on a scalability engine named StarkEx from Starkware, offering lightning-quick trade execution, lower trade sizes, lower trading fees, zero gas fees, and better security.
These qualities rank dYdX as the DEX processing some of the highest trading volume, often greater than the likes of Uniswap and PancakeSwap.
According to CoinMarketCap, DYDX is worth $7.46 and is the 132nd most traded token. Let's see whether this project is investment-worthy and DYDX price predictions for 2023 and 2025.
Is DYDX a good investment?
Presently, close to 5% of the entire DEX market is owned by DYDX. Moreover, according to Stelareum, $987 million is the total value locked in dYdX, a further testament to the exchange's size and dominance.
dYdX has several beneficial features that should see it being gradually adopted by more traders over time:
Leverage of up to 1:25
Perpetuals trading
Staking through liquidity provision
Zero gas fees
Low trading fees
The other attractive element about this token is its finite supply. Before launch, the developers decide only 1 billion DYDX will exist, distributed over five years. Presently, about 7% of this supply is in circulation.
Experts believe deflationary coins or those with intentionally scarce distribution can become of more valuable due to the basic economics of supply and demand.
Ultimately, it's only been about six months since the launch of this token, representing what may be the most opportune period to potentially invest in the coin.
Should I buy DYDX today: Crypto technical analysis for DYDX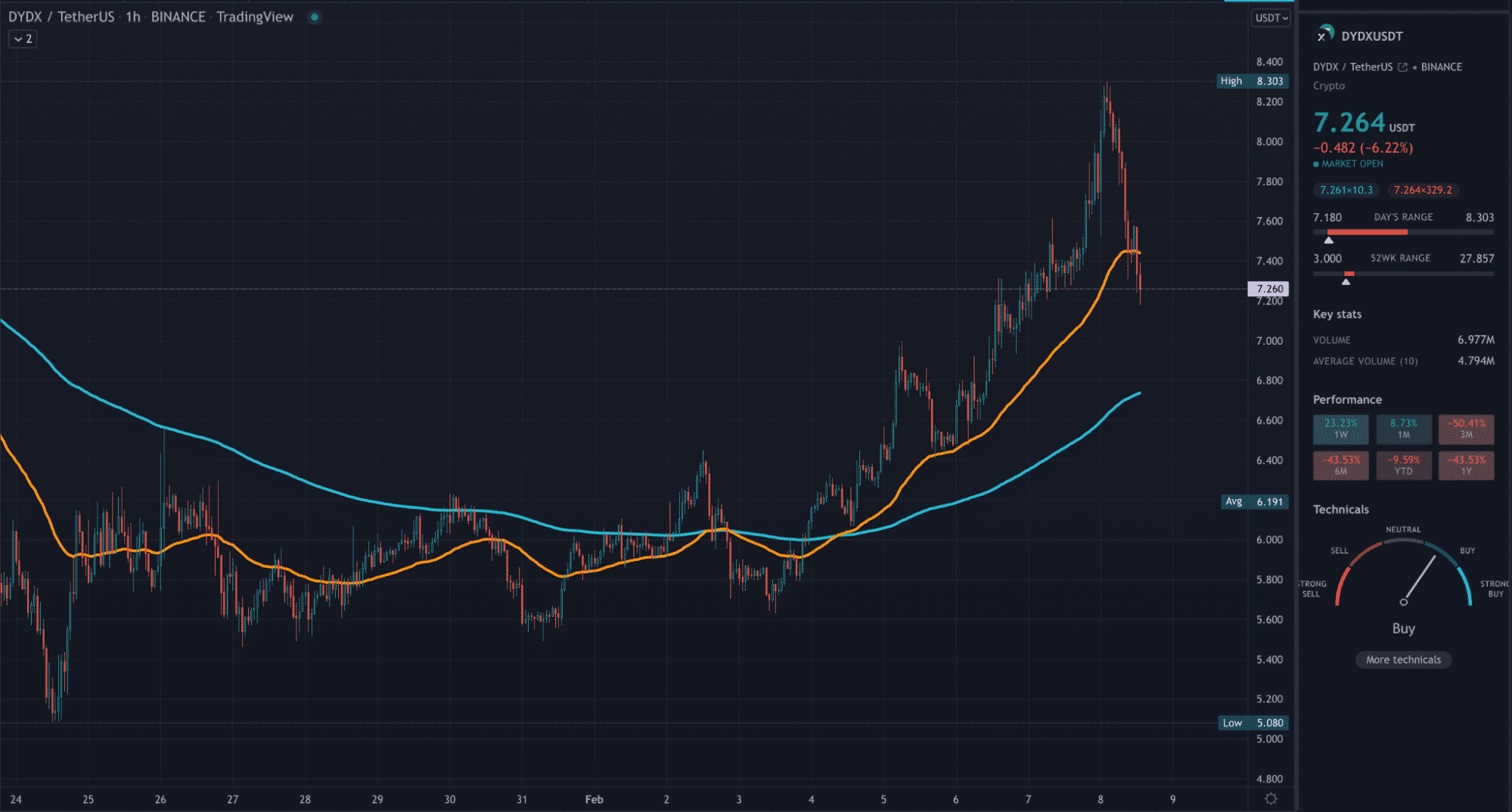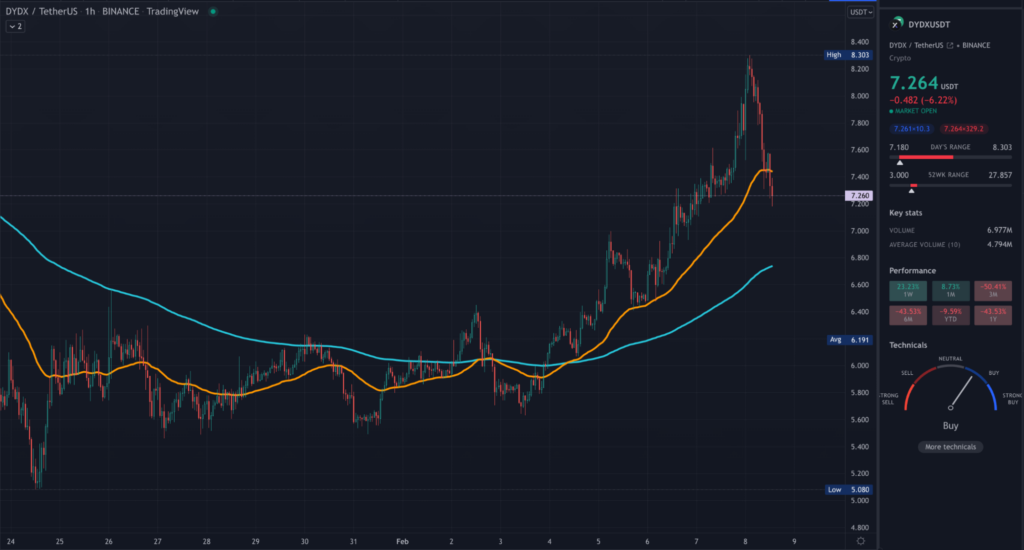 Based on our analysis on the technical front, it's not quite a good time to buy this token. We've plotted the 50-day (orange) and 200-day (blue) moving averages on the chart to demonstrate our reasoning.
While the 50-200 cross has materialized, the price has gone below 50 (orange). Judging by the slope of the moving averages, DYDX is still in bullish territory. Yet, you may want to wait for the price to move upwards of the 50.
Will DYDX coin price hit $100 in a year?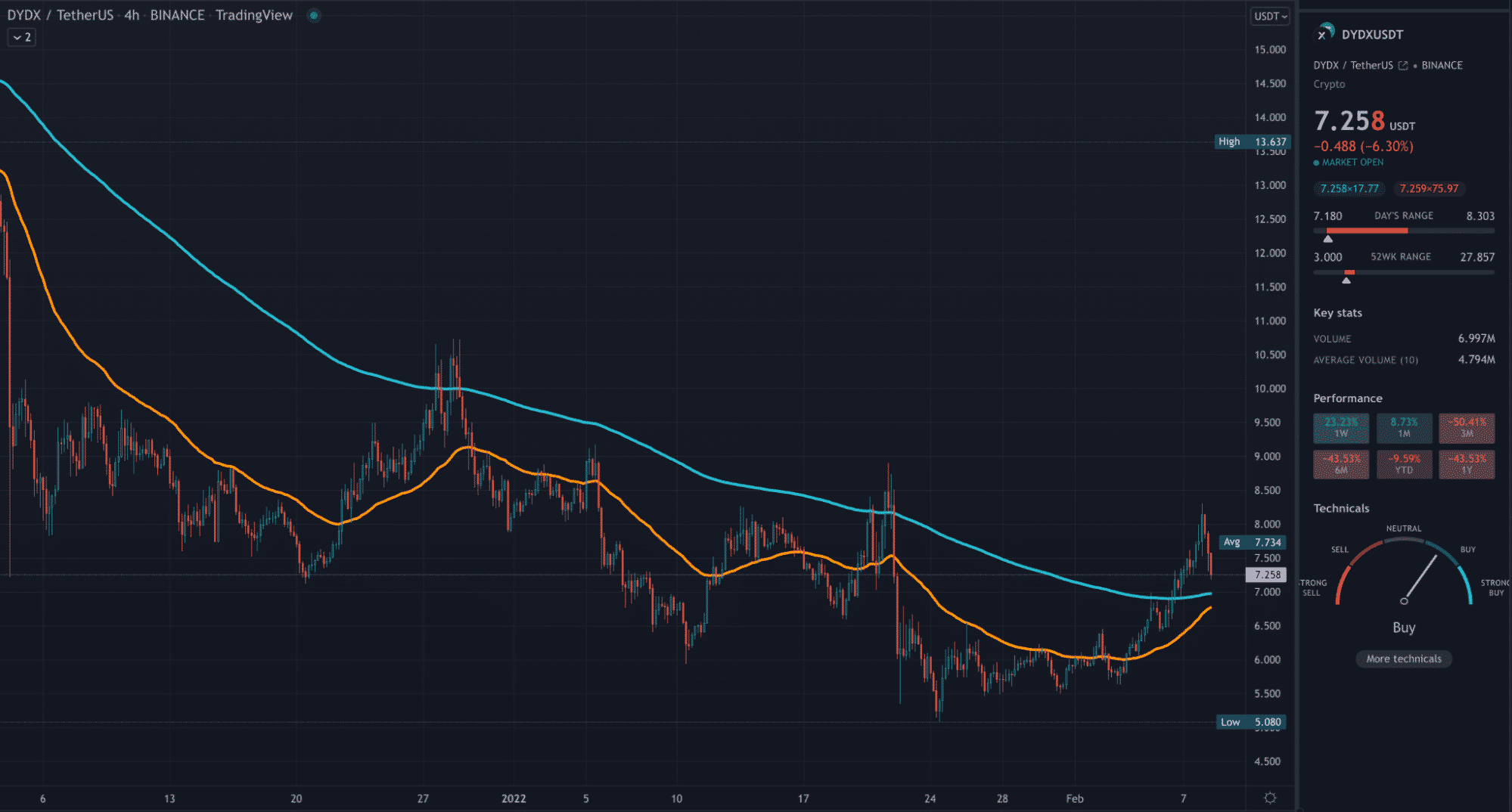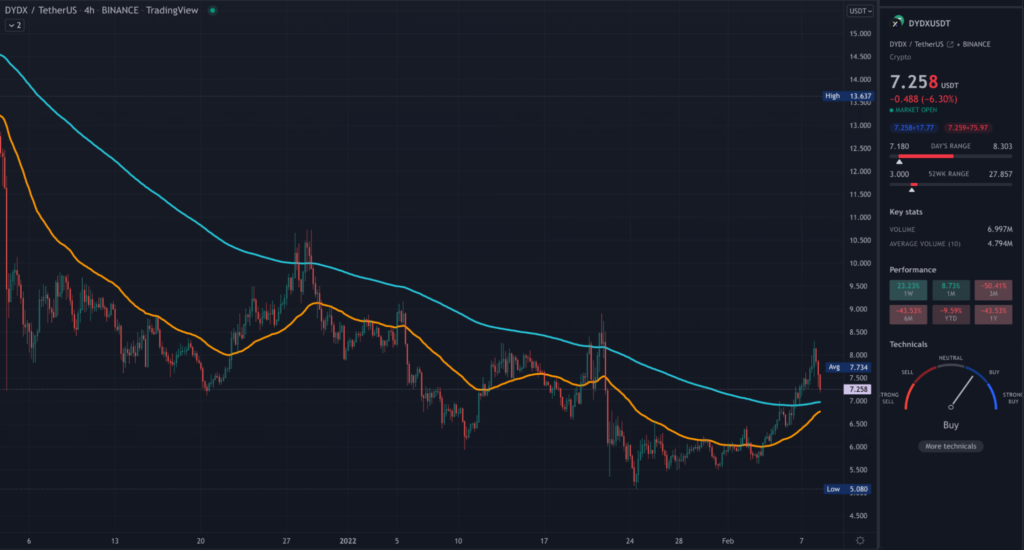 DYDX hit an all-time high of $27.85 a few weeks after its initial coin offering. It's worth noting that this increase wasn't necessarily gradual and is typical of newly-listed coins. Therefore, $100 in a year from its current price is unlikely, and several forecasting sites we looked at align with this.
The sentiment leans around the $15 mark, representing a roughly 2X or 100% gain. This is certainly possible for any cryptocurrency in a year and might be conservative. For instance, $11.95 is the average value presented by Digitalcoinprice in a year.
A more bullish forecast comes from PricePrediction, a site estimating that $14.88 could be DYDX's minimum price.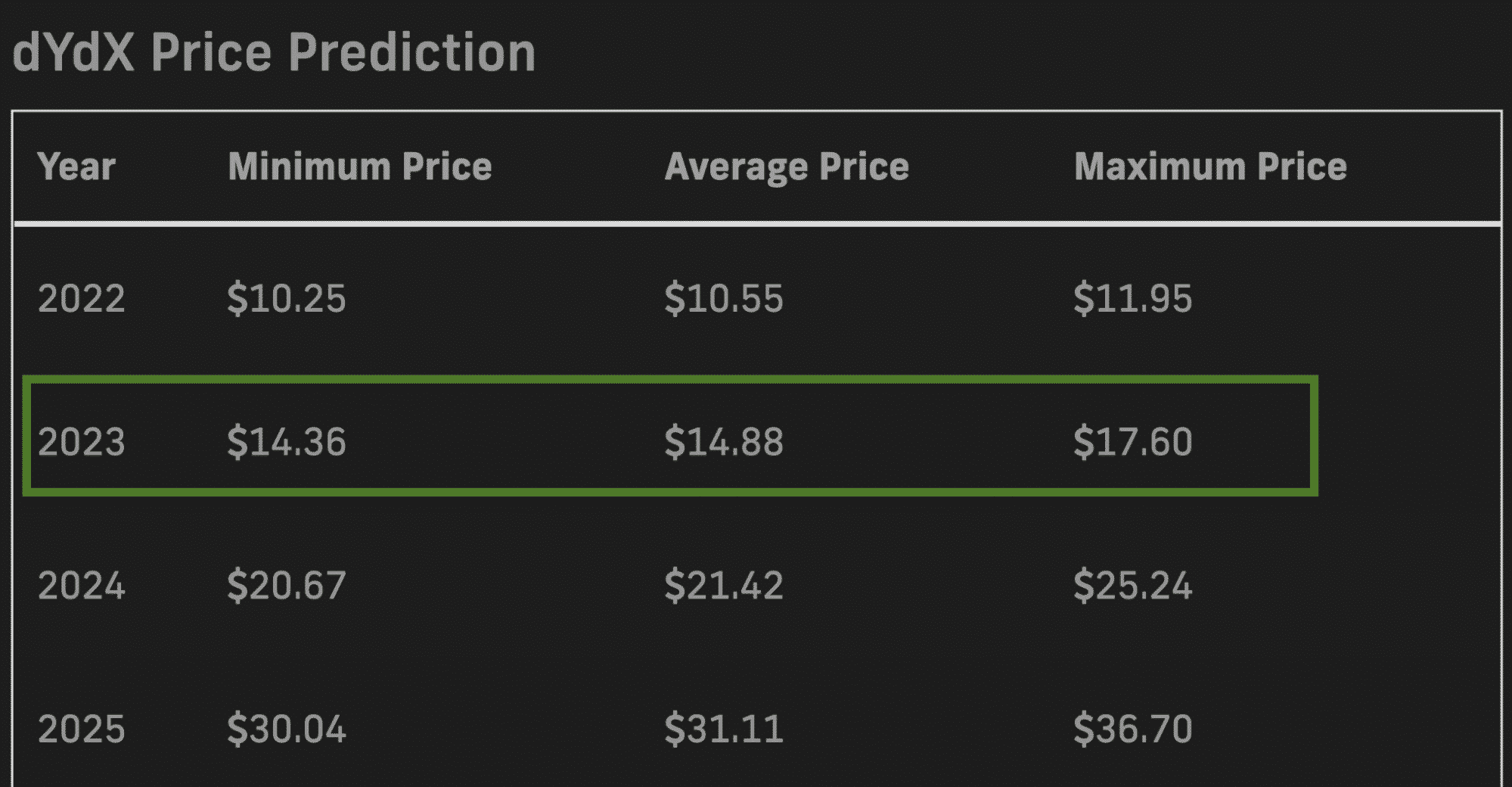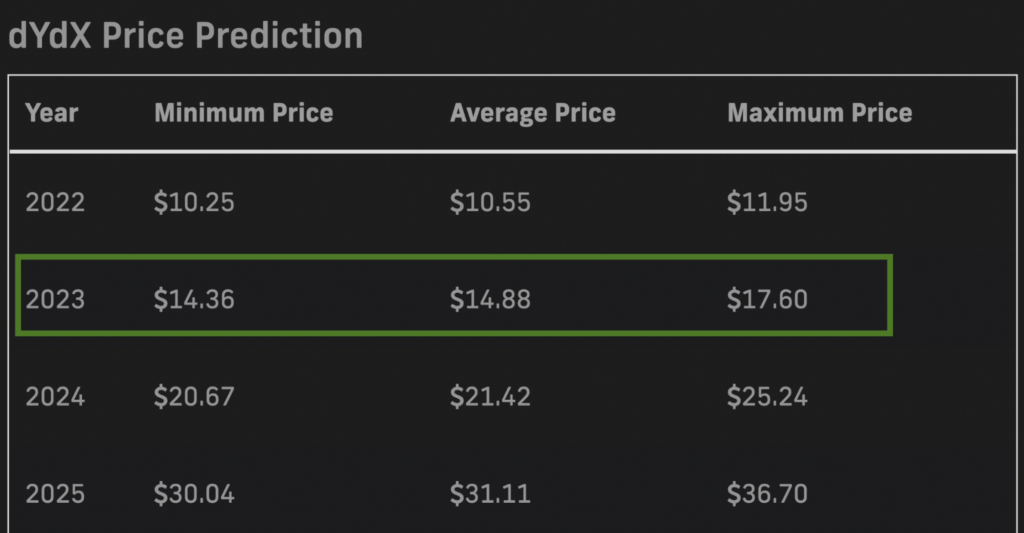 Yet, you should consider that DYDX has minimal historical price action to make any reasonable prediction. Therefore, forecasts could be totally off the mark.
What is DYDX's price prediction for 2025?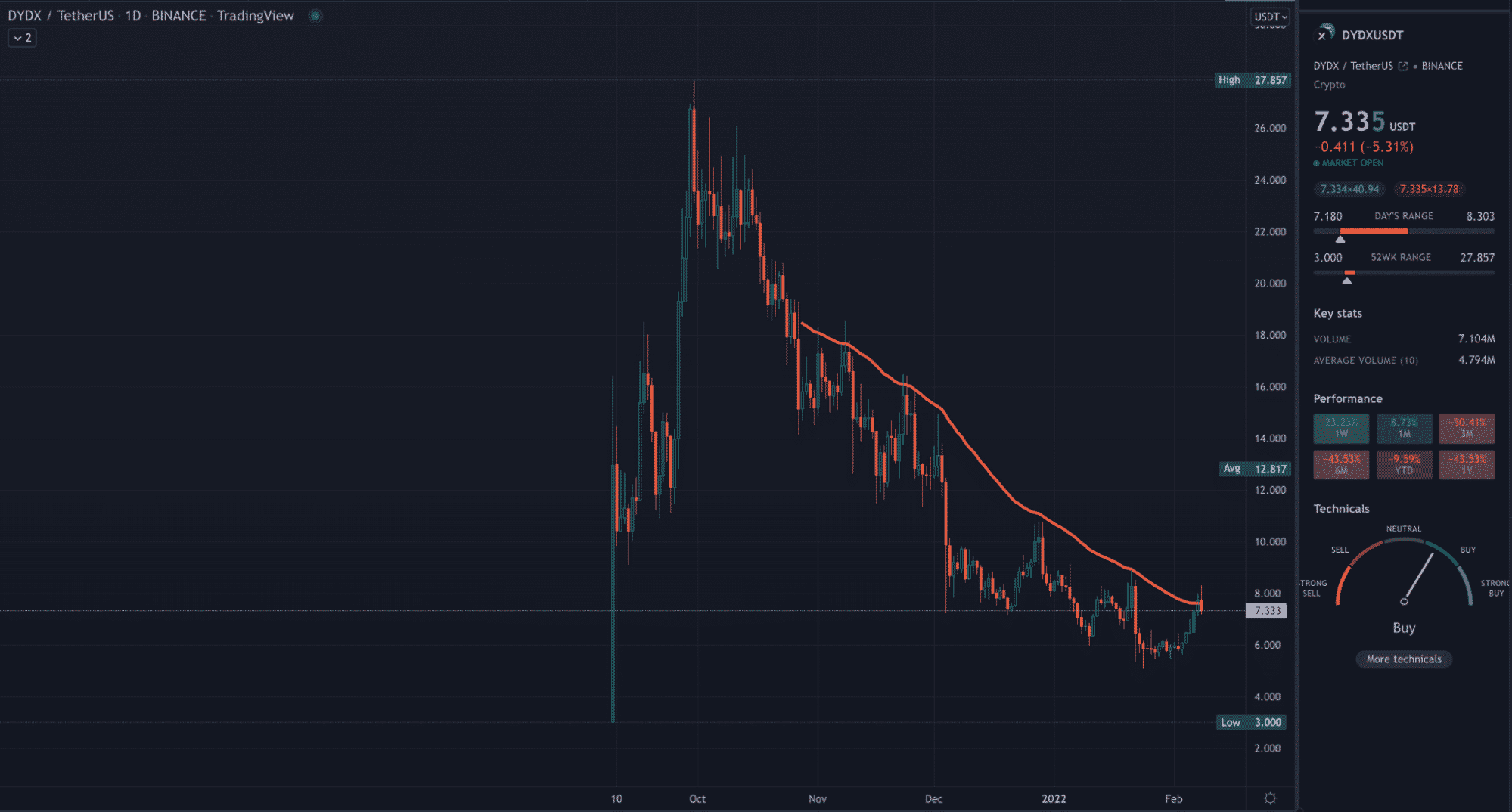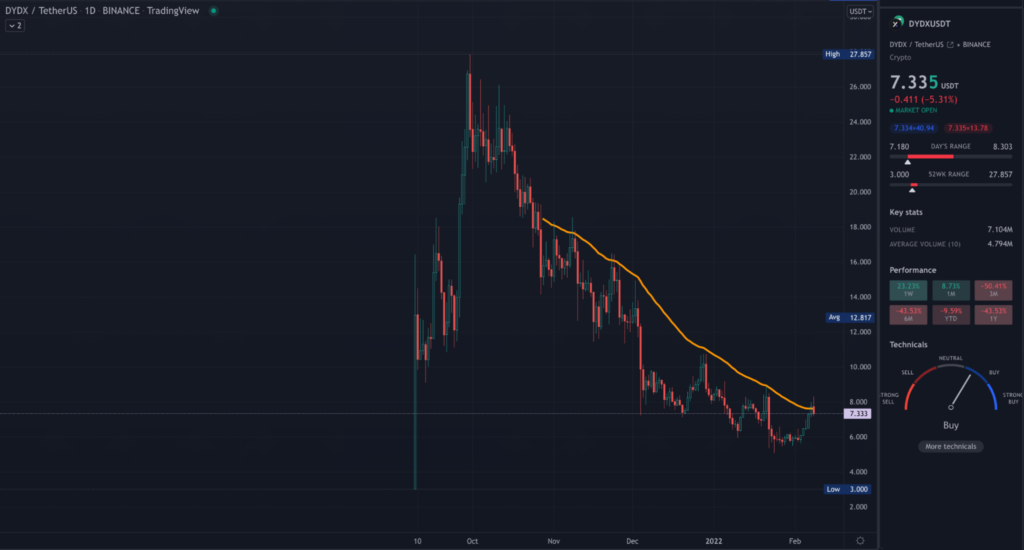 The growth of any exchange coin is tied to the usage of its respective exchange. In this regard, DYDX is doing incredibly well. Yet, let's also note the downsides.
Best-case scenario
If the crypto market as a whole picks up steam again, investors should expect gains from 2X based on most forecasting analyses. From the sites we observed, Digitalcoinprice presents a minimum price of $16.05 for 2025. On the high end, $30.04 is the lowest value estimated by PricePrediction.net.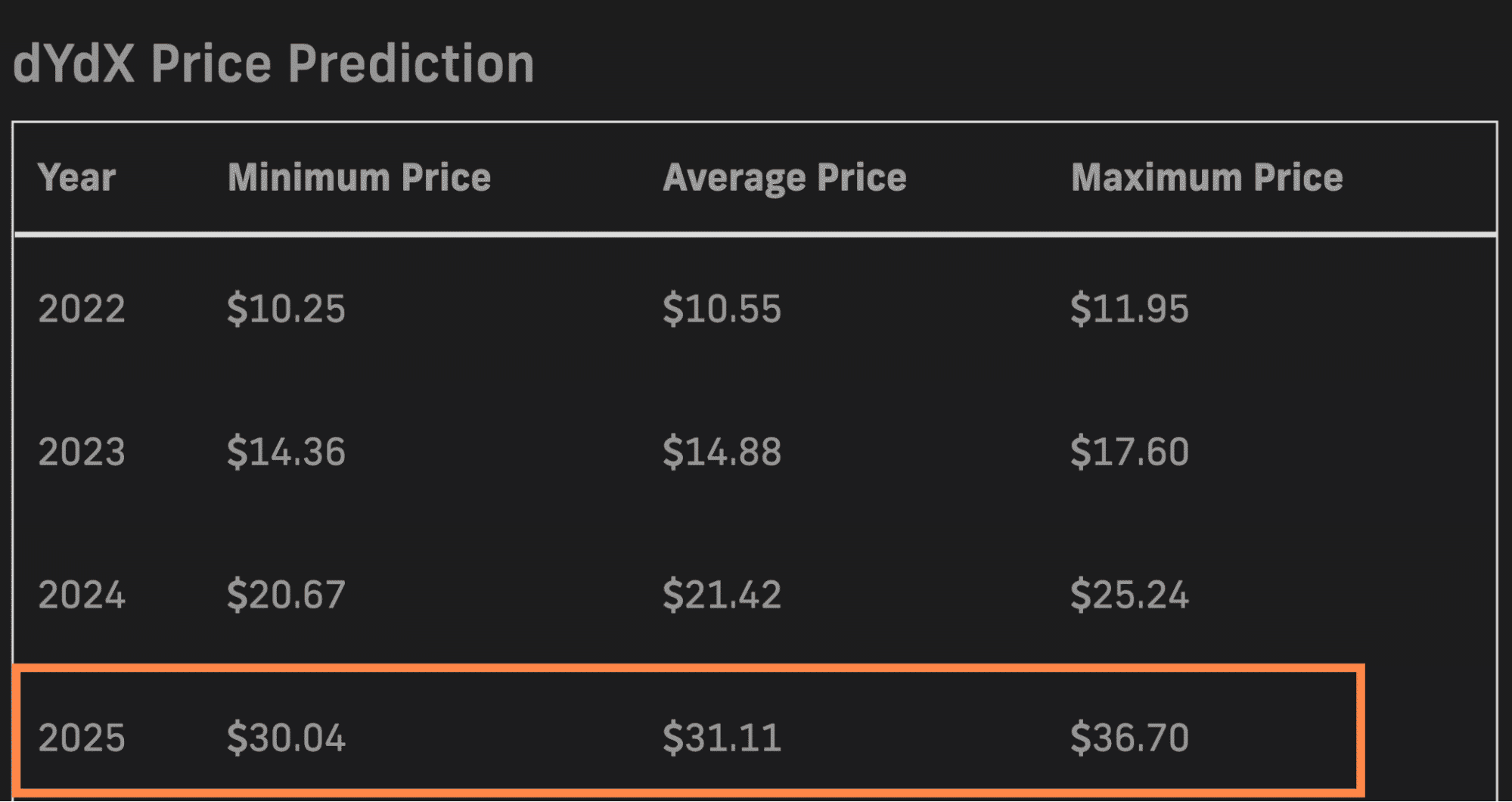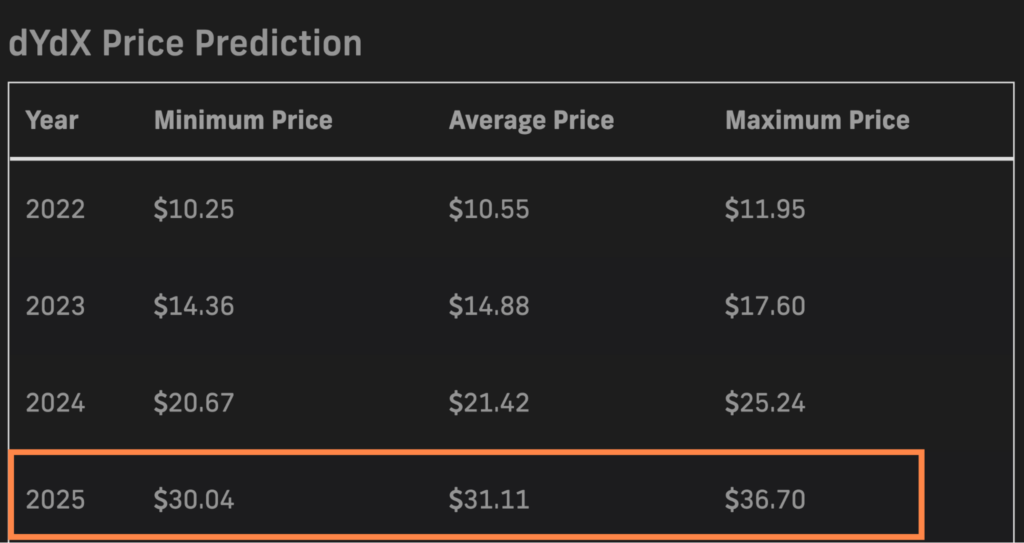 Ultimately, DYDX price predictions, as with any other coin, are highly speculative, and it is still early days in terms of reliable price performance.
Worst-case scenario
While there hasn't been anything of particular concern for DYDX users yet, DeFi (decentralized finance) platforms have several risks contributing to their volatility. Because these services are largely unregulated, they are prone to all kinds of crimes like 'rug pulls' and other scams.
Also, having observed several Reddit posts, some users have concerns about the utility of this token and how decentralized DYDX is. Regardless, there might be other unforeseeable factors that can make this token less valuable.
The best way to buy DYDX
Like countless crypto tokens, you can purchase DYDX after opening an account with the numerous available exchanges like Binance, Crypto.com, Kraken, Gate.io, Bitstamp, etc.