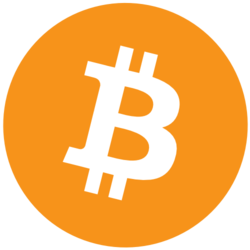 Bitcoin (BTC)
Price
What is Bitcoin (BTC)?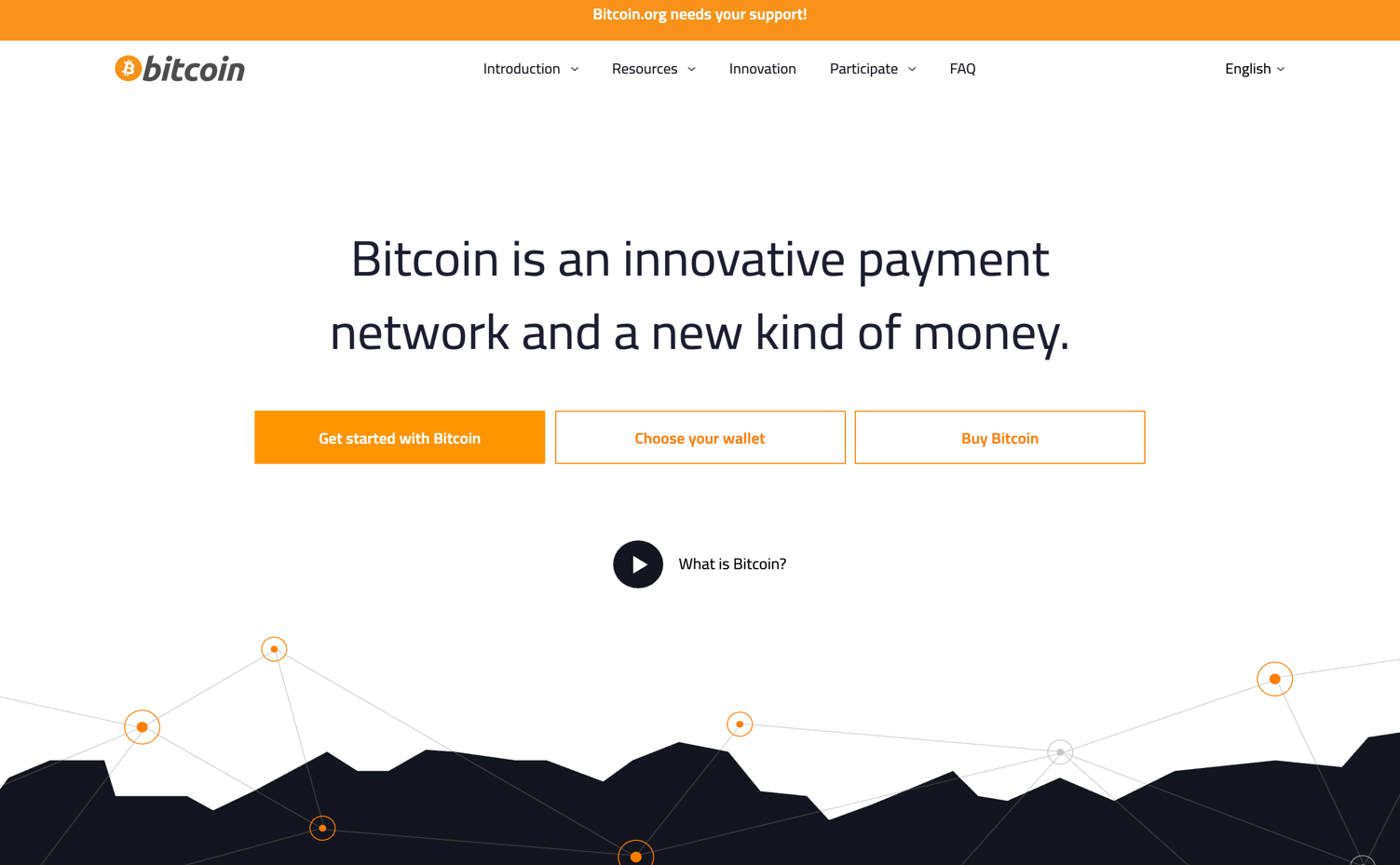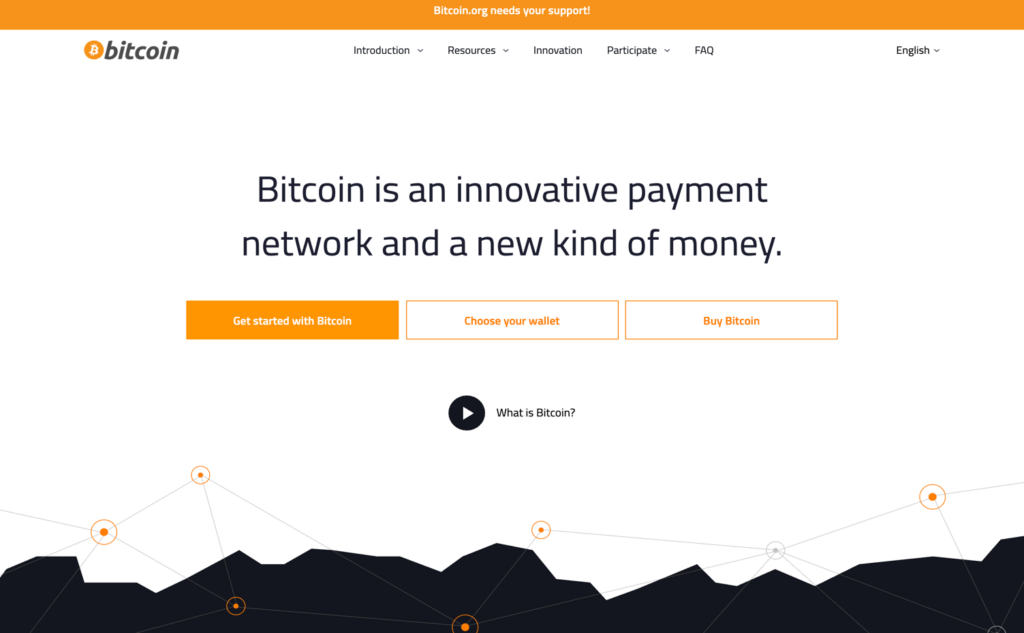 Bitcoin does not need an introduction, or does it? Despite the continuing criticism of BTC, it's the most traded digital currency globally. The brainchild of an anonymous founder, Satoshi Nakamoto, it enjoys growing acceptance globally.
BTC is one of the simplest coins to understand, a first-generation decentralized peer-to-peer currency using open-source blockchain technology to confirm transactions and 'mint' new tokens.
The latter aspect is handled by miners, ordinary users operating computers solving complex mathematical hashes to create blocks on the blockchain. You can use BTC as payment for countless products and services and exchange it for a wide range of crypto and fiat currencies across plenty of exchanges and brokers.
The domain name, bitcoin.org, was registered by Nakamoto on 18 August 2008. On the 31st of October 2008, the pseudonymous developer released the seminal whitepaper 'Bitcoin: A Peer-to-Peer Electronic Cash System' on metzdowd.com, a cryptography mailing list.
On 09 January 2009, the Bitcoin software was released on SourceForge, marking the first day the cryptocurrency was publicly available. Presently, CoinMarketCap ranks BTC #1 with an incredible market cap of about $1.14 trillion and a value of $60 857.
Is Bitcoin a good investment?
Bitcoin has held the status as the best-performing financial instrument over the last decade. The project is the most influential of its kind, and most of its trading volume involves some trading of it in one way or another.
Another reason for Bitcoin being a potentially good investment is its limited 21 million coin supply. In 2024, the project will experience another halving where the distribution will be reduced to 50%. Due to basic supply and demand, it is one of several factors likely to act as a price increase catalyst over time.
Should I buy Bitcoin today: Crypto technical analysis for BTC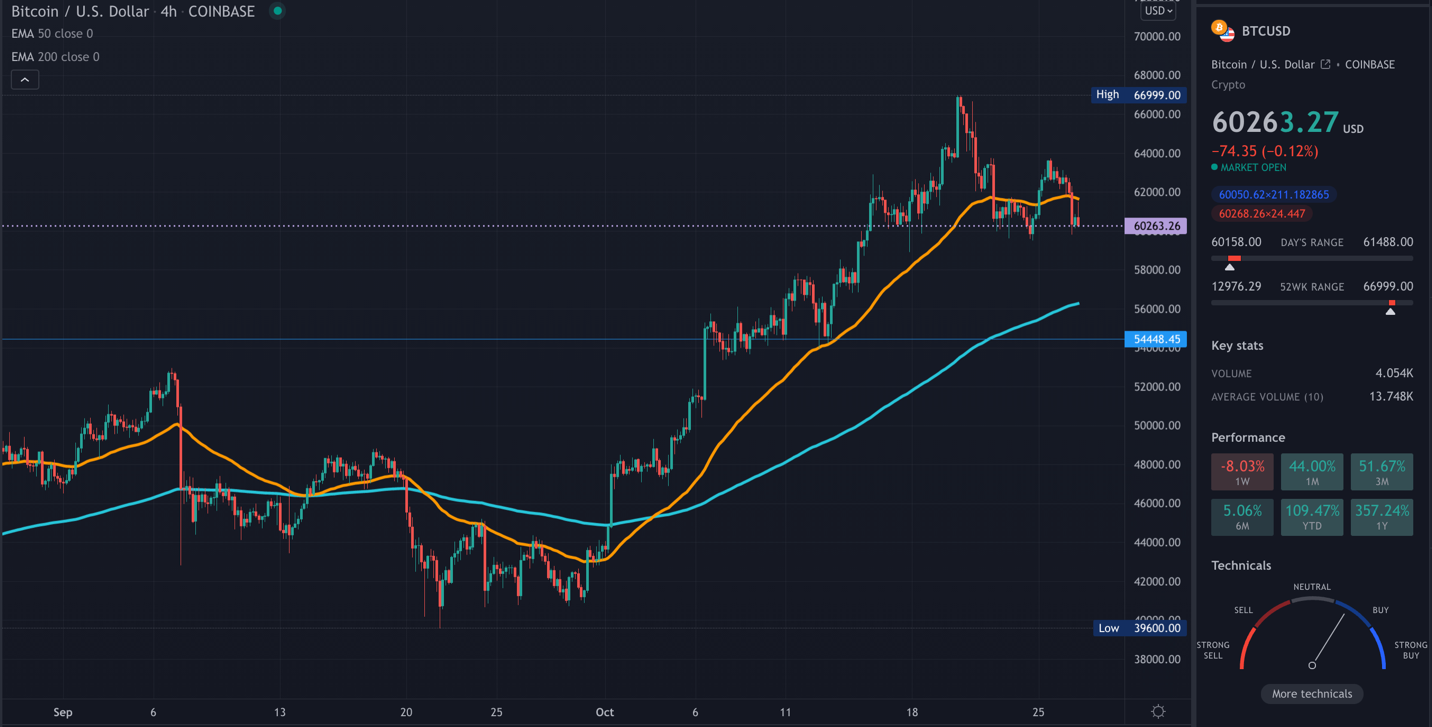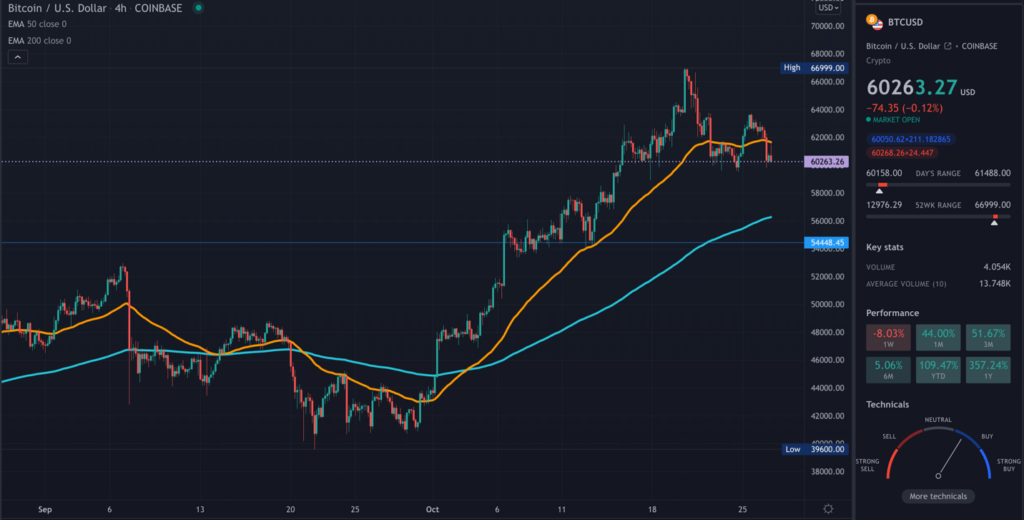 Not long ago, BTC hit an all-time high of $66,999 (based on the Coinbase charts). The recently-launched bitcoin futures ETF (exchange-traded fund) may have likely caused the rise.
The Bitcoin.com website also quoted JPMorgan saying inflation concerns were another motivator driving Bitcoin to record highs. Hence, the buying interest for the project is expectedly high. So, should you be buying Bitcoin today?
We'll use a straightforward 50 and 200-day moving average crossover strategy to answer this question. The objective is for the 50 (orange) to cross above the 200 (blue) and for the price to be trading upwards of both.
While the cross has undoubtedly occurred, the price is below the moving averages, typical after a bullish move. Therefore, it may not be a good time to buy BTC.
One may want to wait for a bit of pullback, which may take a few weeks or longer before buying to gain the most optimal entry.
Will BTC's price hit $100 000 in a year?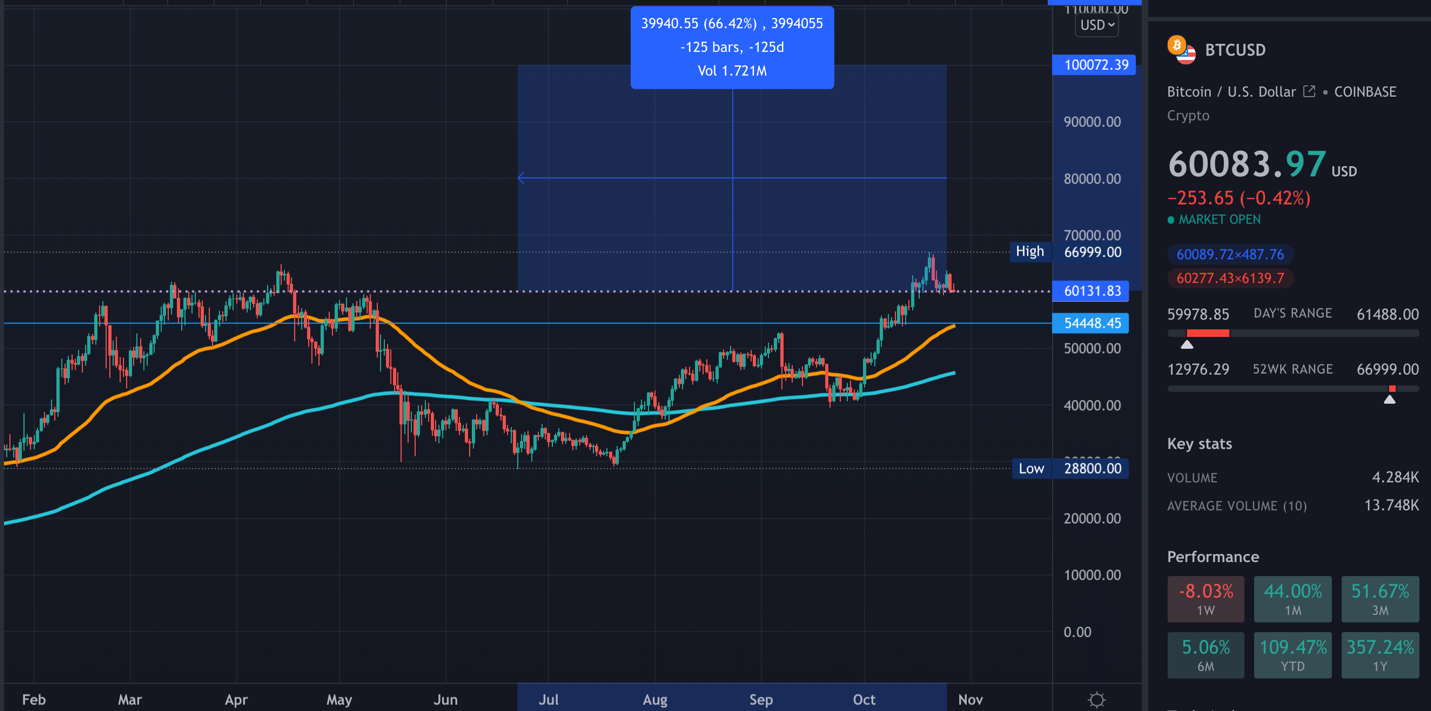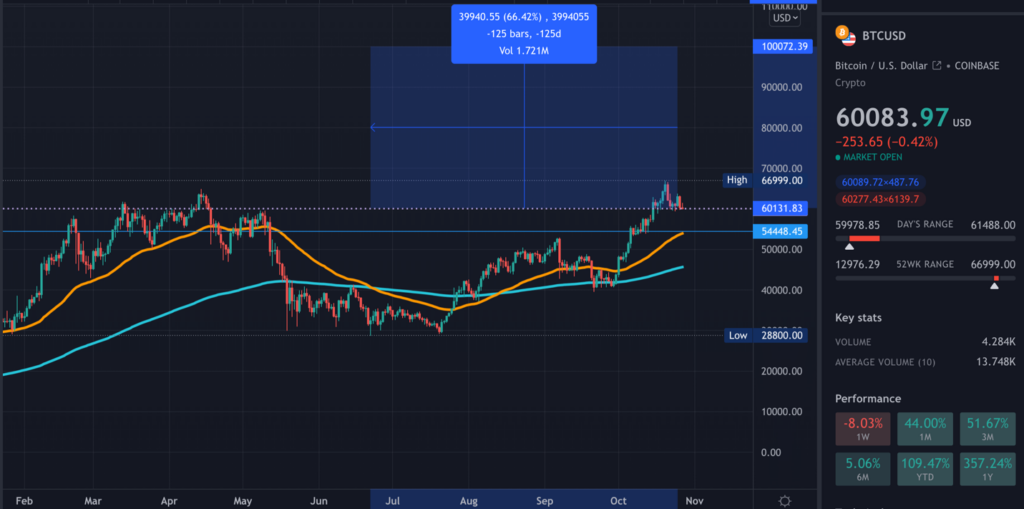 The speculative interest for Bitcoin is the highest among cryptocurrencies. $100k is the next natural target for BTC; is this a feasible Bitcoin price for the next year?
Based on historical performance, Bitcoin's annualized return is around 230%. If you had bought the coin precisely this time last year, your investment would have netted about 357%. BTC needs to increase at least 66% from where it is currently to hit $100 000.
Therefore, $100 000 is possible in a year based on this performance. Moreover, forecasting analysis from Wallet Investor pegs BTC to be around this mark within the same span.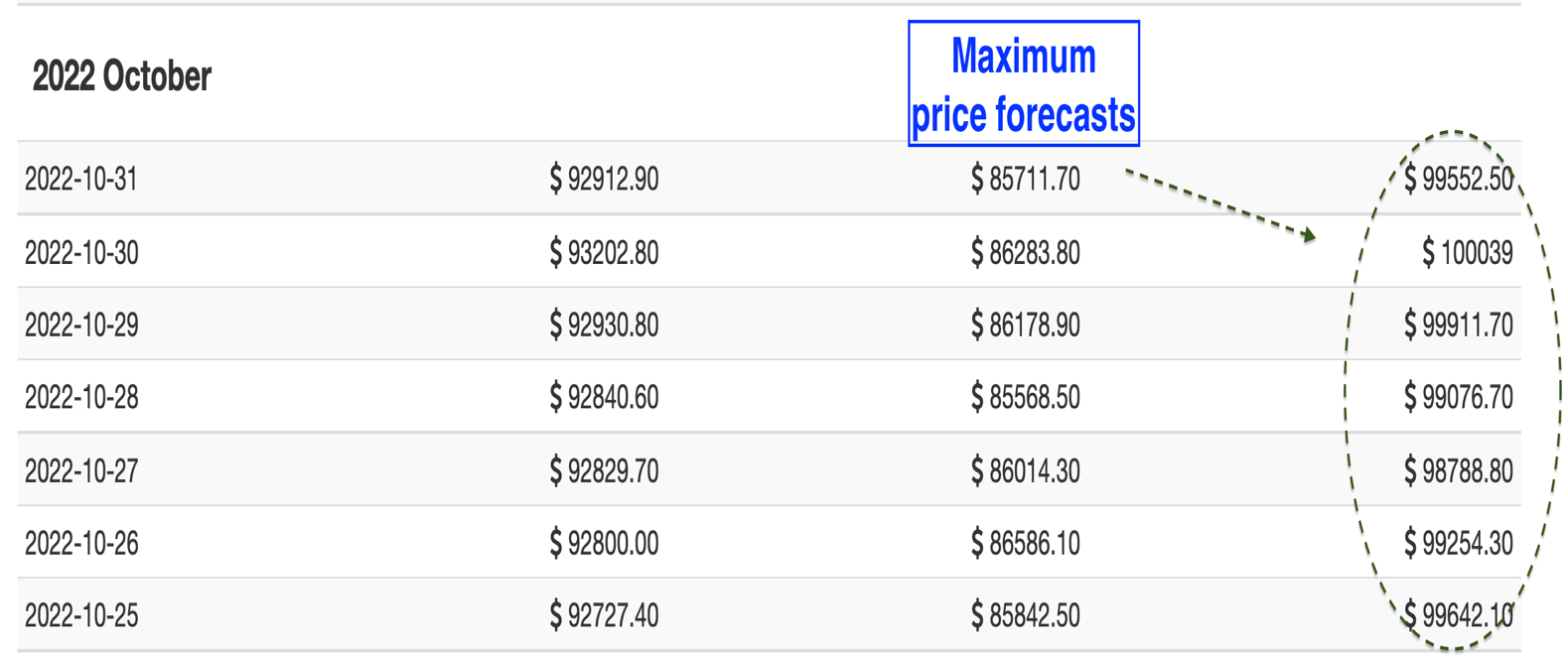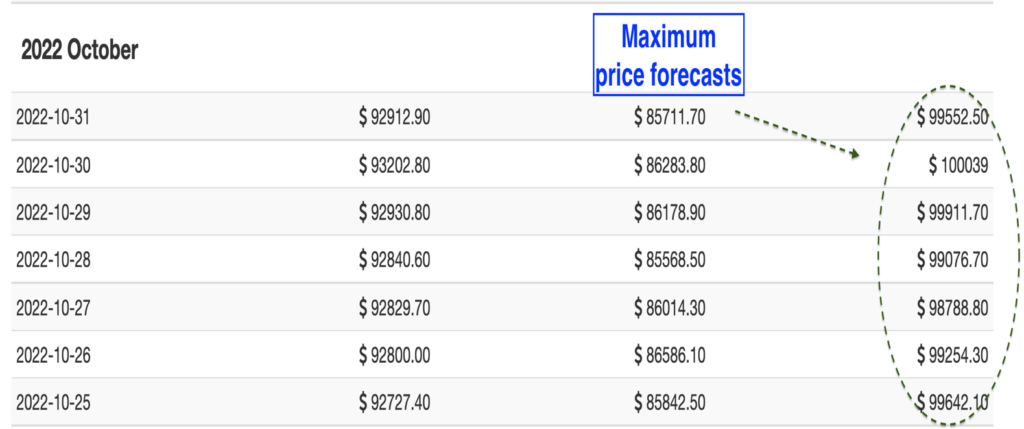 What is Bitcoin's price prediction for 2025?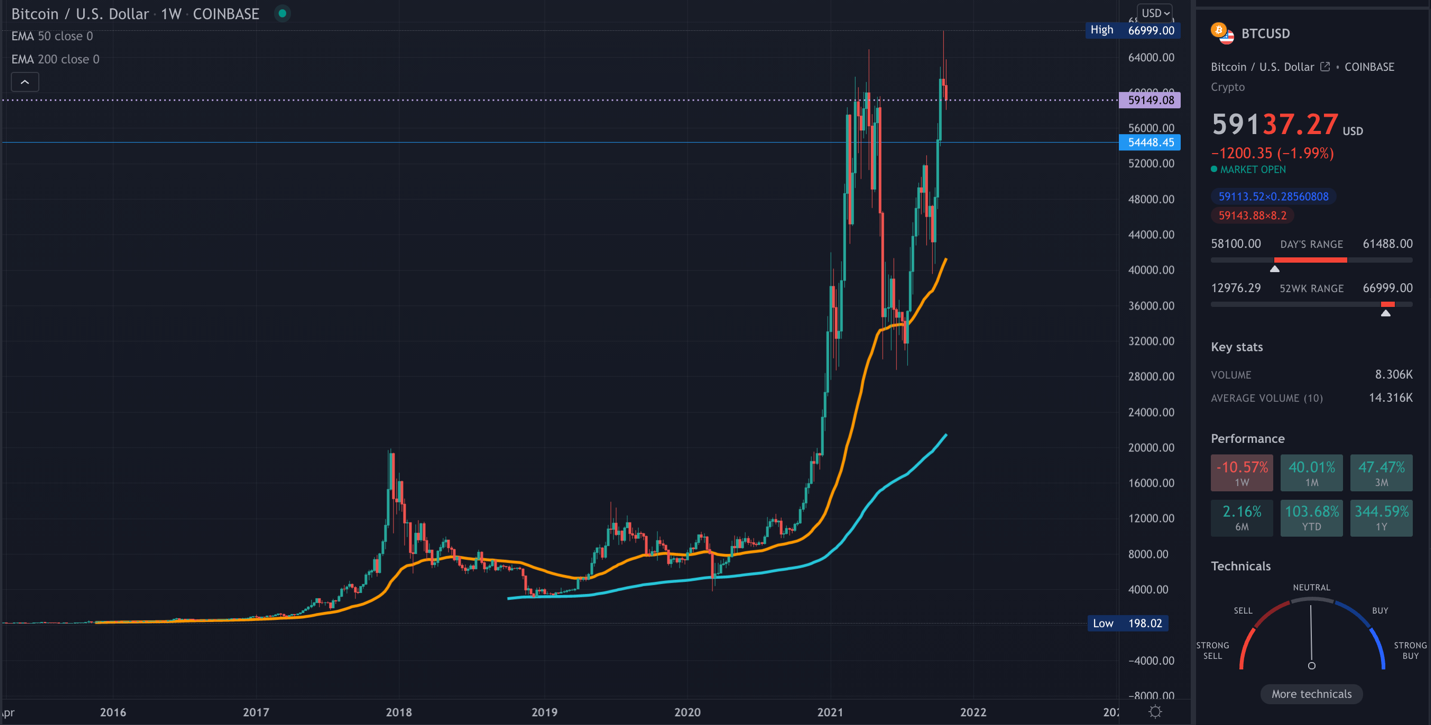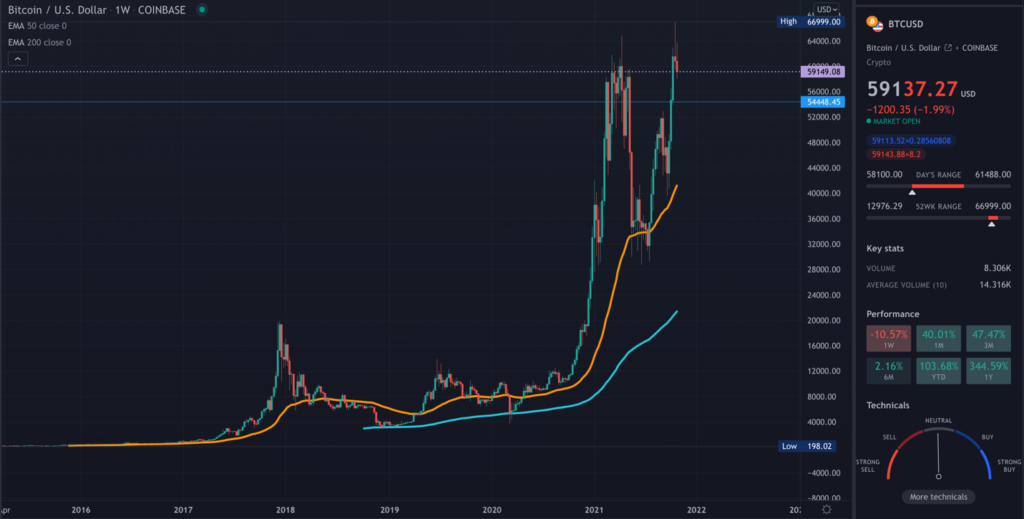 Despite the uncertainty of predicting any asset's future value (given the unpredictable volatility and other economic aspects), there's a lot to be bullish about for BTC.
Greater institutional adoption, the 2024 Bitcoin halving, and the intentionally decreasing coin supply are some of the factors likely to drive BTC's price higher. Yet, it's helpful to be more pragmatic than unrealistic about Bitcoin's long-term potential value.
So, let's look at a Bitcoin price prediction for 2025. Wallet Investor is one of the reliable machine learning-based forecasting sites for financial instruments.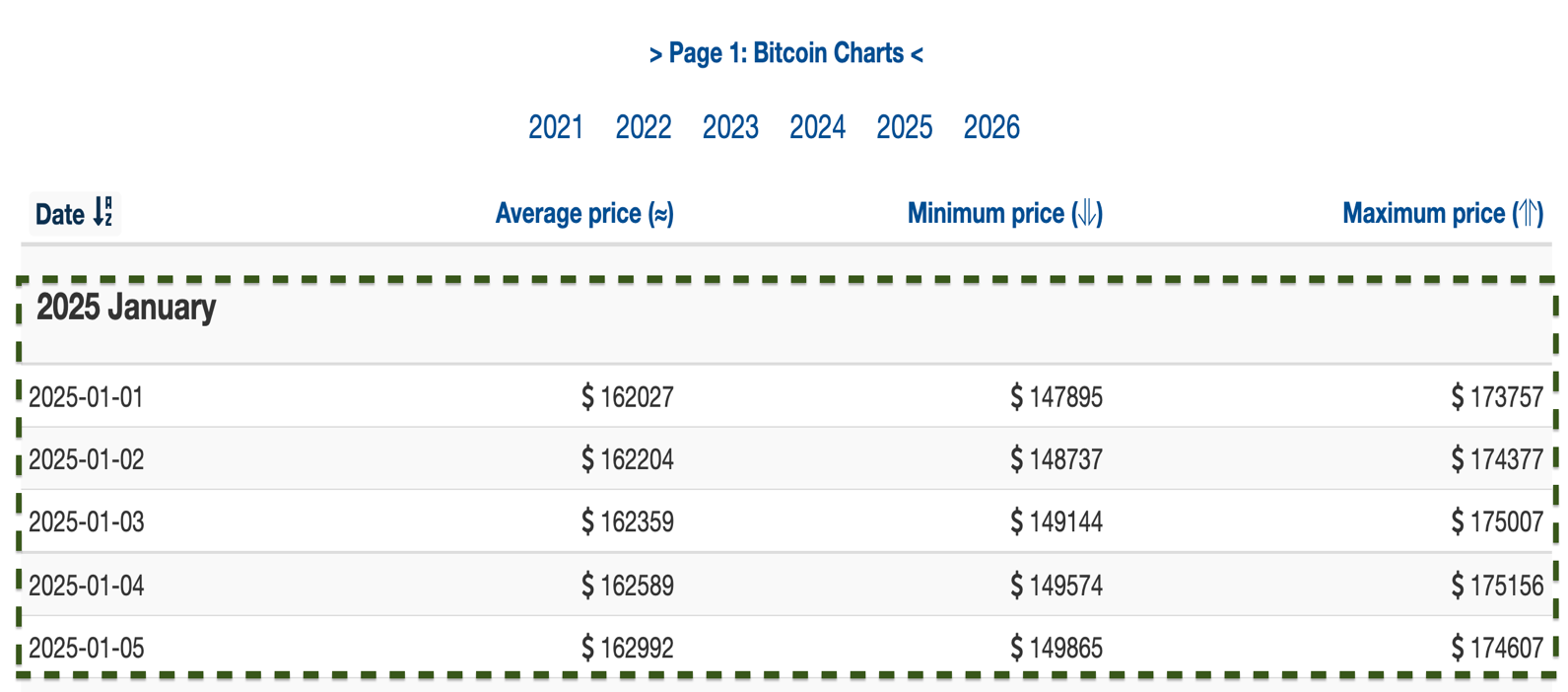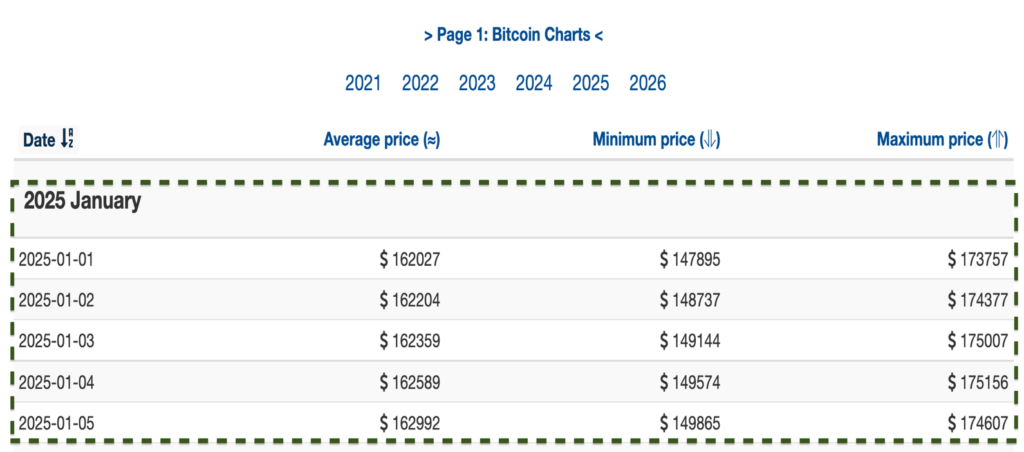 By January 2025, the site predicts average, minimum and maximum prices of $162,027, $147,895, and $173,757, respectively. While several experts have frequently expressed seven-digit predictions, they are probably unlikely.
Conversely, BTC's value could plummet, meaning investors should always be wary and prepare themselves for any outcome, good or bad.
The best way to buy BTC
As expected, the best way of buying Bitcoin is through an exchange (Binance, Coinbase, Kraken, Gemini, etc.), to which there are countless options. Derivatives brokers like Robinhood provide another outlet for BTC purchasing.
If you prefer not to trade the coin through these marketplaces, many external software and hardware wallets are available for storage purposes.
Who invested in Bitcoin already?
With Bitcoin gaining more approval, it has gained increasing popularity among the authoritative investors; among them are Barry Silbert of Digital Currency Group, Dan Morehead of Pantera Capital, Tyler and Cameron Winklevoss, Michael Novogratz, and others.
The top five institutional holders out of more than 30, according to Bitcoin Treasuries, are MicroStrategy holding 0.543% of the total BTC supply, Tesla Inc. (0.204%), Galaxy Digital Holdings (0.078%), Voyager Digital LTD (0.058%), and Square Inc. (0.038%).
Bitcoin is also held by the government of El Salvador.