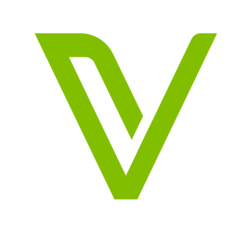 VeChain (VET)
Price
What is VeChain (VET)?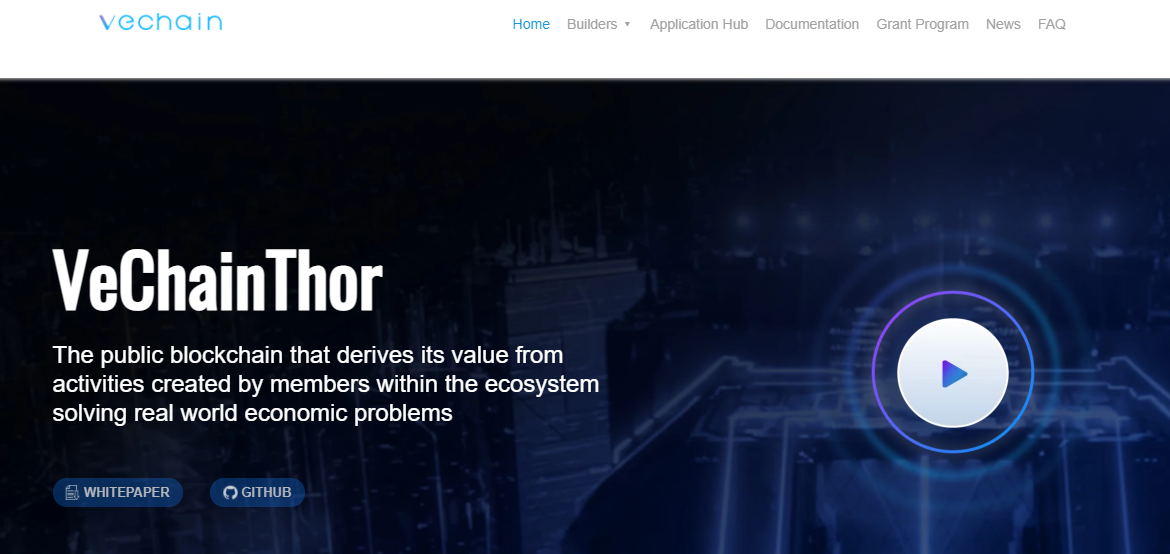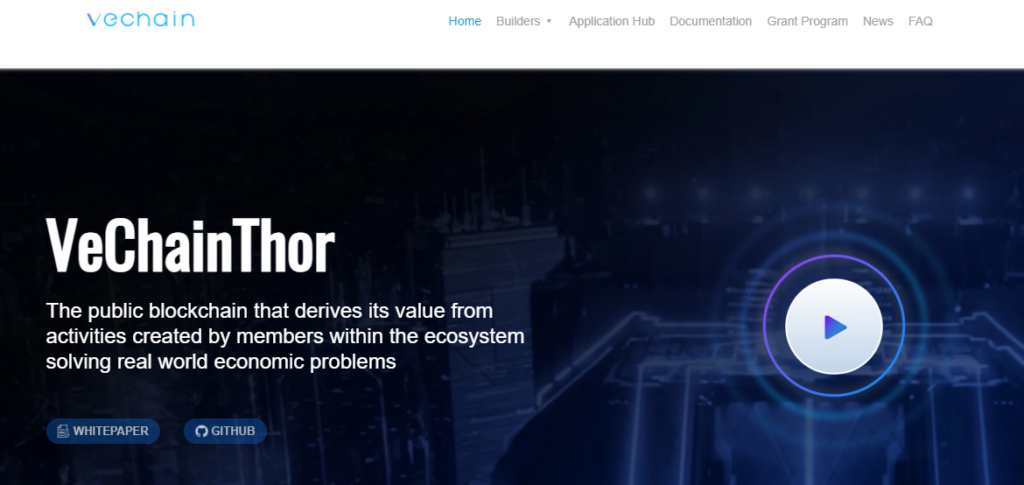 VeChain is an innovative blockchain network enhancing supply chain, logistics, and business processes for enterprise-level clientele. The network is applicable in several use cases from quality tracking, consumable goods, delivery, transportation to car manufacturing and beverage production. 
VeChain relies on technologies like RFID (radio frequency identification) and other sensors to monitor every supply chain stage and record data truthfully and efficiently.
This information is transmitted and accessible on the blockchain in real-time to the relevant parties. VeChain is the brainchild of the former chief information officer for China's Louis Vuitton division, Sunny Lu. Counterfeit luxury goods cost the industry billions each year, a problem which Lu aimed to solve when he founded the project.
VeChain's ecosystem has two tokens, VeChain (responsible for the value layer) and Vechain Thor Energy/VTHO (used to access the supply chain technology). VET is the main cryptocurrency available for public trade and is presently ranked 29th for market capitalization, according to CoinMarketCap.
Presently, one VET costs $0.096 or about 10 cents.
Is VeChain a good investment?
A good investment in a cryptocurrency is any project with a highly specialized use case that no or few other blockchains are presently fulfilling. VeChain possesses a singular, clearly defined approach to improving supply chain processes.
The venture is better at keeping tabs on tracking real-life products and services using the blockchain to store records, ultimately improving transparency and alleviating fraud. Most supply chain-related industries have asymmetric data issues, preventing data from being communicated optimally.
VeChain demonstrates the seemingly endless possibilities of the blockchain. Moreover, if we look at VeChain's tokenomics, there will only ever be 86 712 634 466 VET in its entire lifetime, of which 74% or about 64.2 billion is presently in circulation.
Investors have always favored cryptocurrencies with a finite supply in the hopes of increasing demand over time. The chances for VeChain to still be around in the next ten years are high based on these reasons alone, making it a good investment.
Should I buy VeChain today: Crypto technical analysis for VET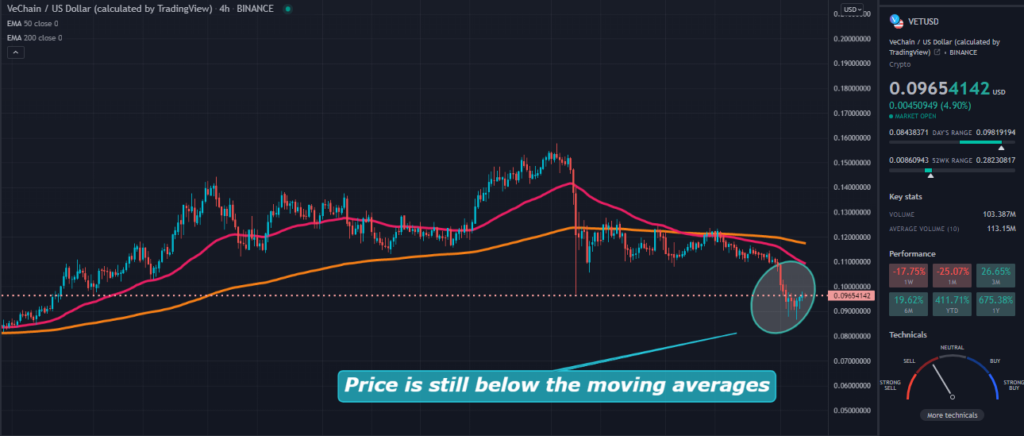 Should you buy VeChain today? That's the golden question. To simplify the answer, we'll use a standard crossover system utilizing two moving averages, the 50-day (purple line) and 200-day (orange line). For buying purposes, the aim is for both to reflect a buying signal for the short and long-term trends.
We need to meet a few criterion points before buying:
The 50-day moving average must cross above the 200-day moving average
The price must be above both moving averages
While the 50-period is presently above the 200-period, the price is well below the moving averages, suggesting bearishness. Therefore, it probably is not the best time to buy VET today.
Will VeChain coin price hit $1 in a year?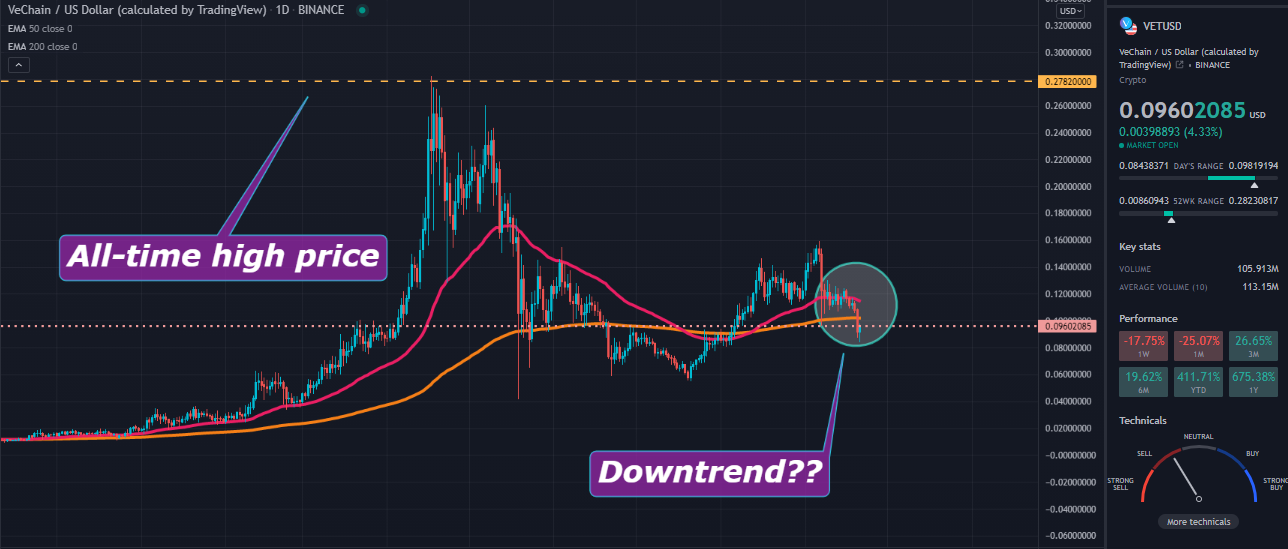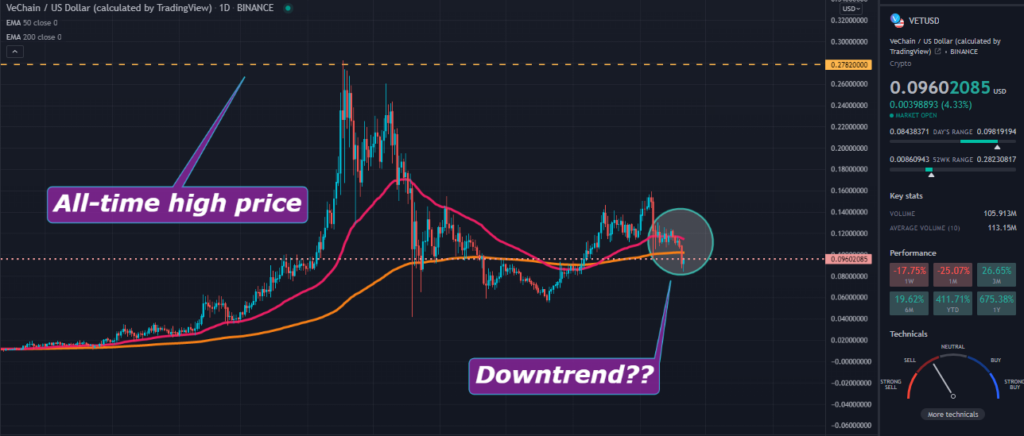 VET hit an all-time high price of about $0.2782 in April 2021. As we see on the daily chart, the price is still below the moving averages, suggesting some bearishness in the near term. Nonetheless, let's consider VET has risen 650% in the last 365 days.
Assuming the cryptocurrency were to move this much in the next year, its value would be around $0.72. However, this prediction might be a bit too ambitious. Hence, we should observe more algorithmic forecasting analysis from Digitalcoin.com.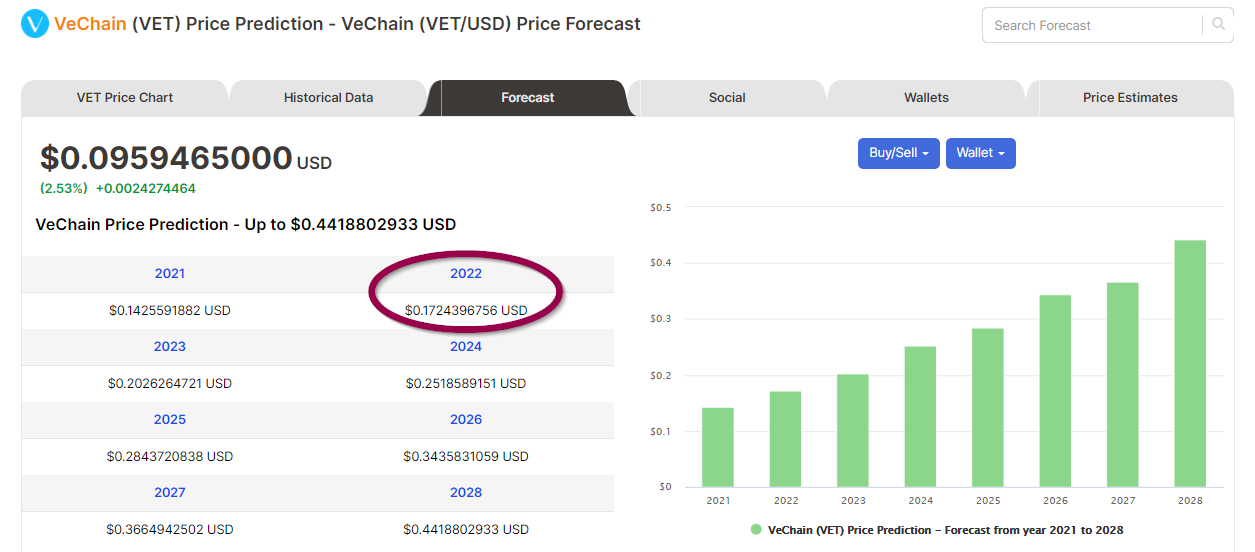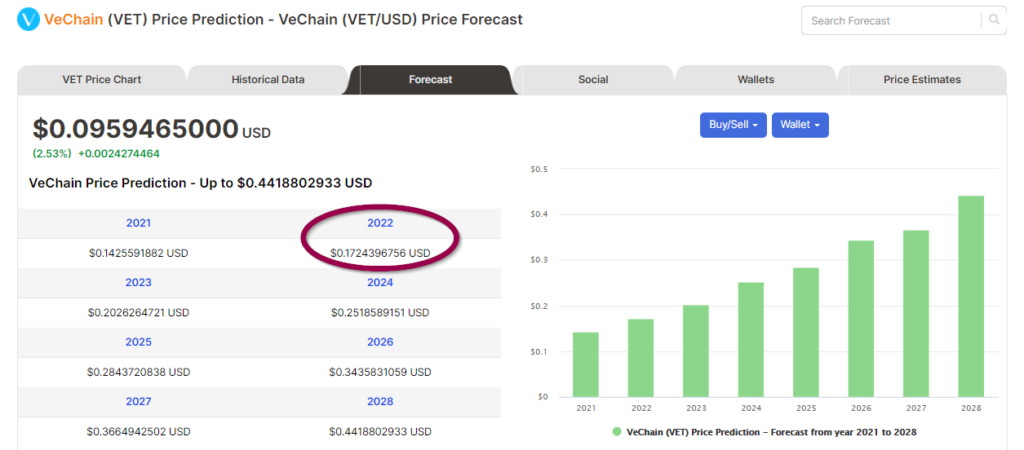 The site predicts VET may be roughly worth $0.17 a coin, echoing the downtrend sentiment of the moving averages. Therefore, VeChain is unlikely to hit $1 in a year, but we should always be prepared for a surprise in cryptocurrencies.
What is VeChain's coin price prediction for 2025?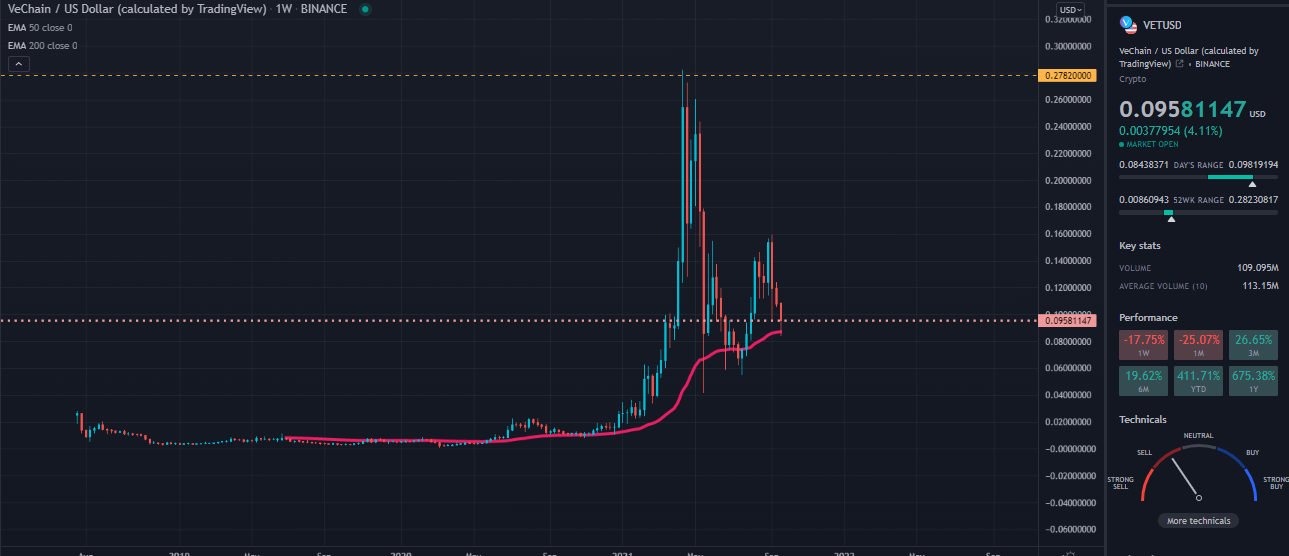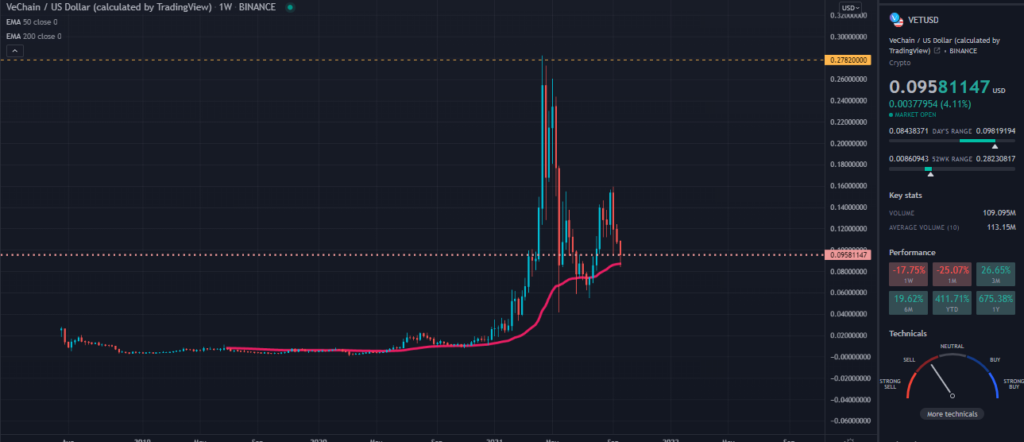 Despite the heavy corrections observed on the lower time frames, VET appears very much in an uptrend on the weekly chart. Yet, to predict where the price will be by 2025, let's follow the forecasting analysis from Digitalcoin who can provide a more realistic ballpark figure.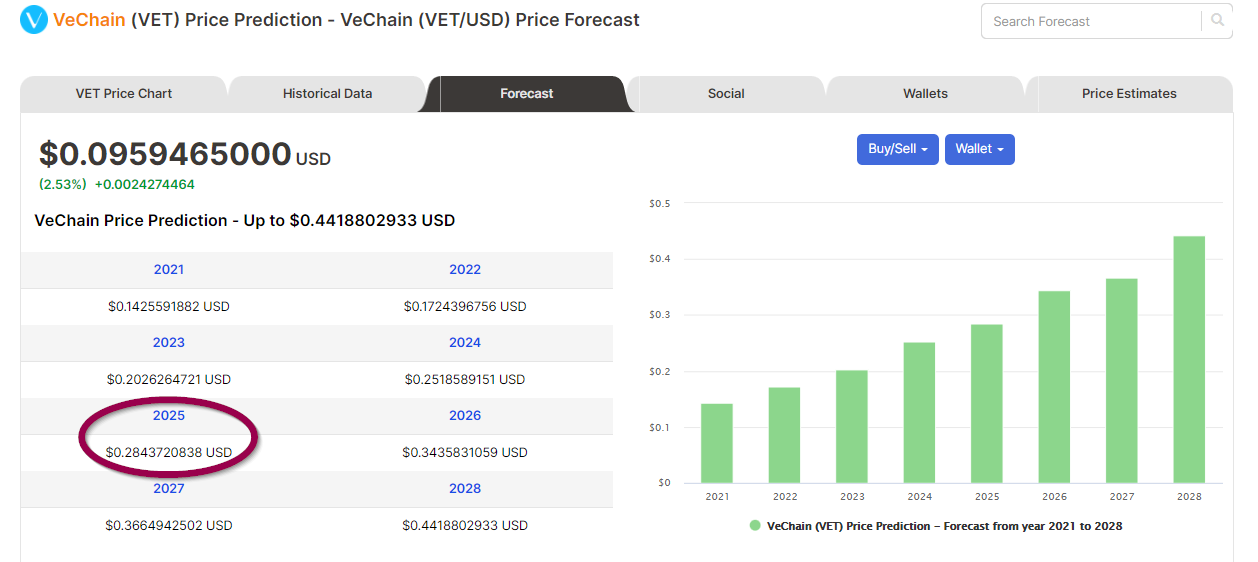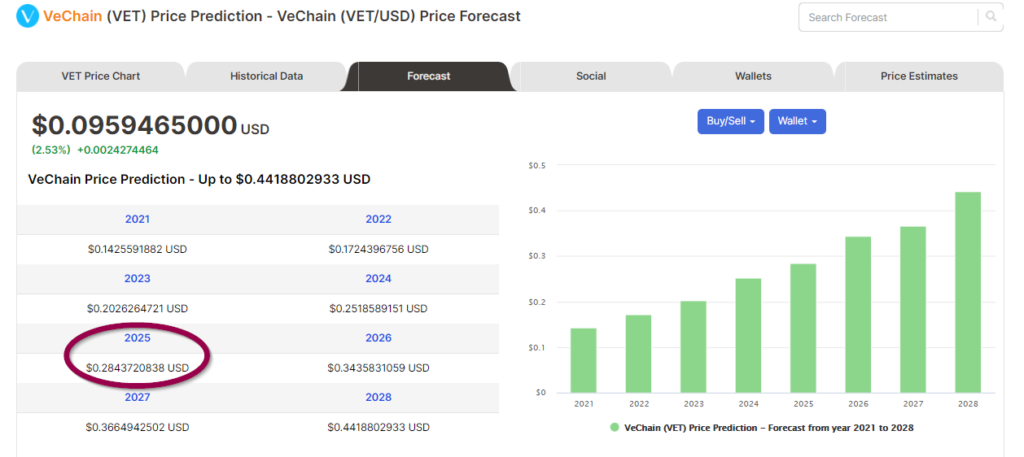 Based on the site's complex forecasting models, VeChain's price is likely to be around $0.28.
The best way to buy VeChain
As an already established and prominent cryptocurrency, traders can buy VET from numerous popular exchanges such as Binance, KuCoin, Huobi, Bithumb, Bittrex, Gate.io, etc.
You can store VET coins in several recognized software and hardware wallets, including VeChain's proprietary wallet for Android and Apple devices. Experts recommend that long-term holders choose the hardware options while those frequently transacting with VET or looking for quick gains consider the opposite.