The year 2021 was a revolutionary year for cryptocurrencies, as well as the artists seeking new ways to sell art online, as it saw crypto and NFT adoption grow exponentially all across the globe. With the internet looking to migrate into the metaverse, non-fungible tokens are definitely going to play a huge role in this new version of the web. In 2021, investors spent upwards of $44 billion in crypto on NFTs. This figure is only expected to rise as the years roll on by. For that reason, here are the top NFT projects that we figure feature the most profit potential.
CryptoPunks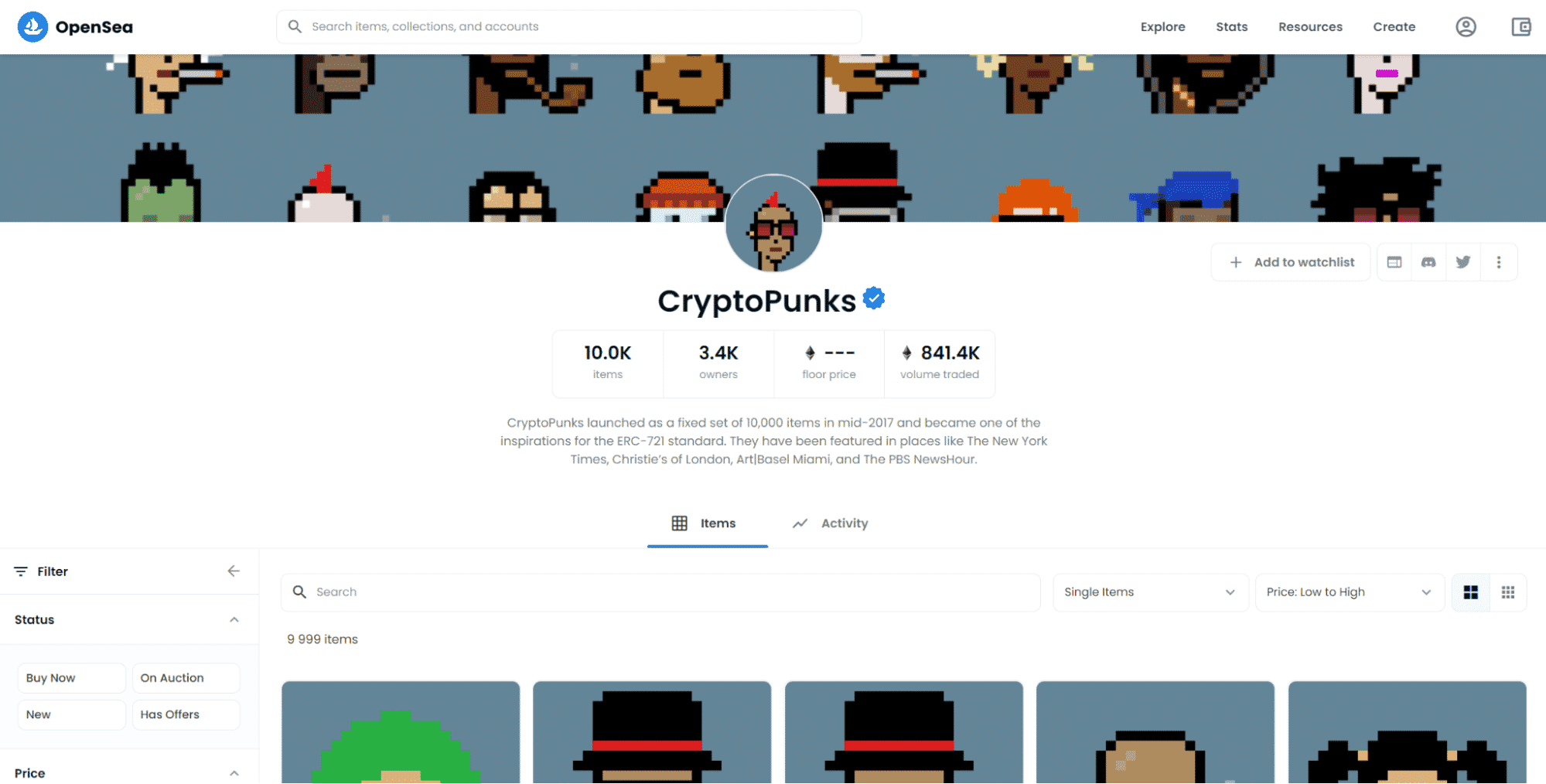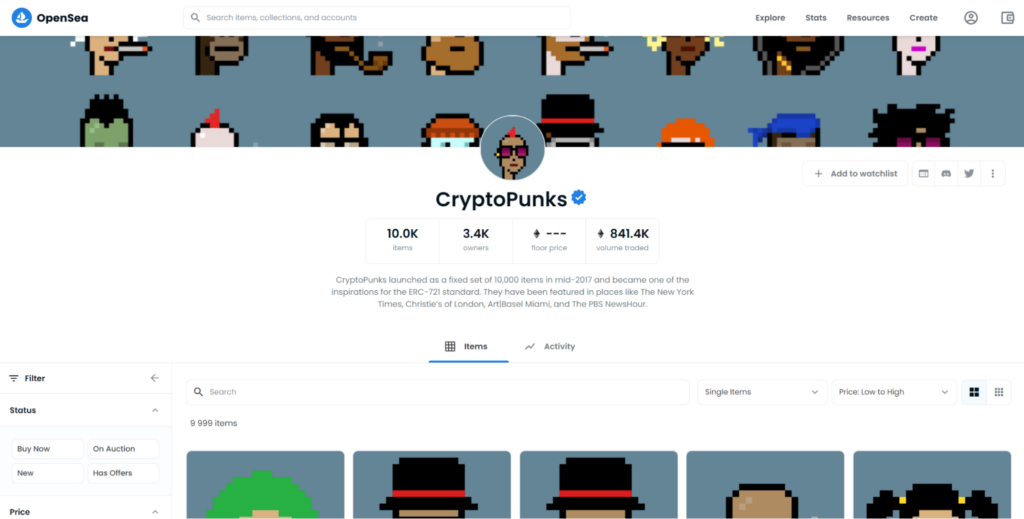 This is a Larva Labs creation that was the pioneer NFT project on the Ethereum blockchain. It features pixelated images of punks that were created using algorithms, and only 10,000 of these tokens exist. They were created by two Canadian software developers. Originally, they were given out for free, but they've recently skyrocketed in value. The most expensive CryptoPunk sold for a whopping $7.58 million.
This collection consists of 88 zombie punks, 24 apes, and 9 alien punks. Each punk has a special background color that speaks to its availability. A red background means the token is for sale, while a purple one indicates that bidding is open for the punk. Those that are already sold are displayed with a blue background. Currently, these tokens are owned by celebrities like Jay-Z and Serena Williams.
Bored Ape Yacht Club (BAYC)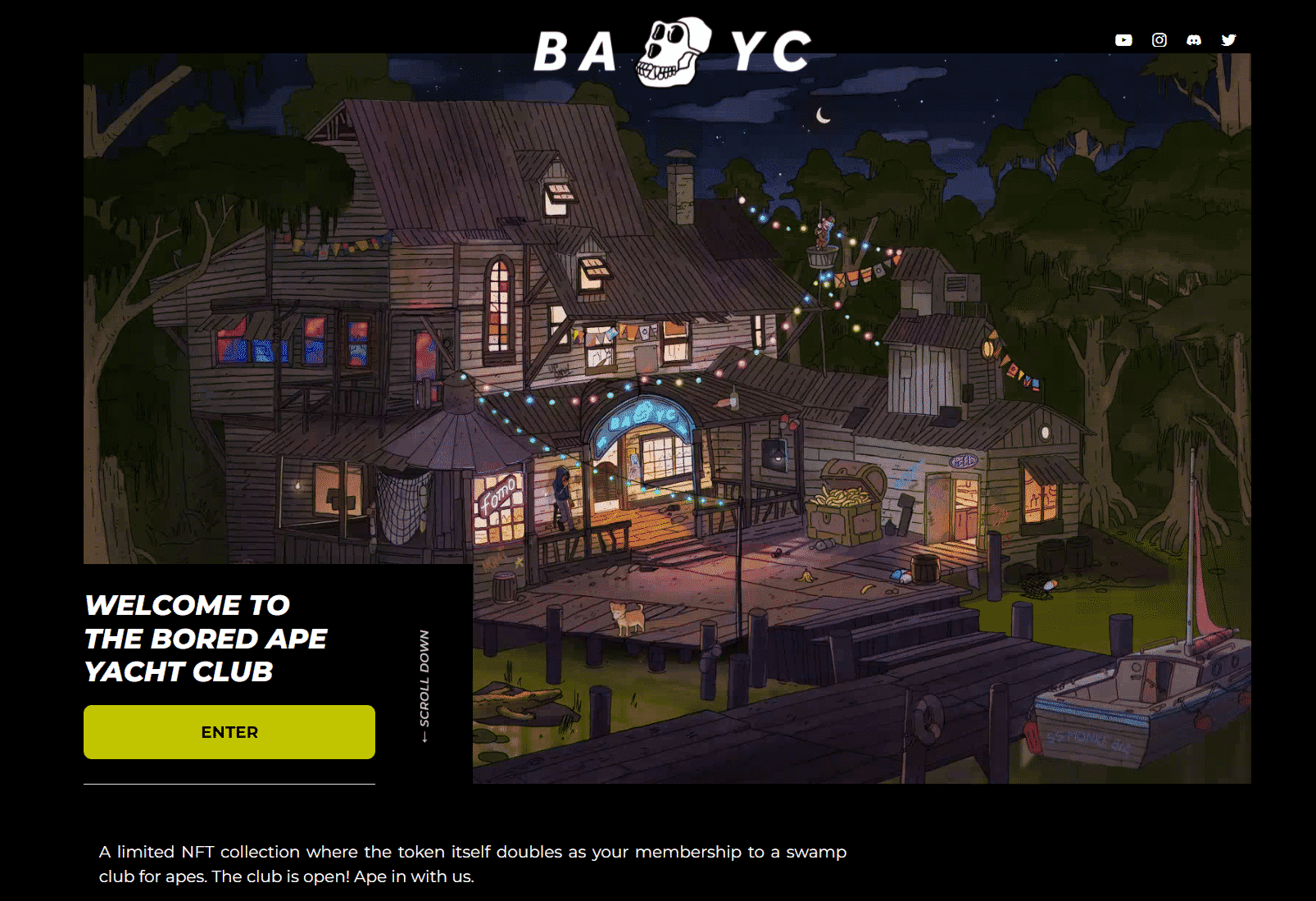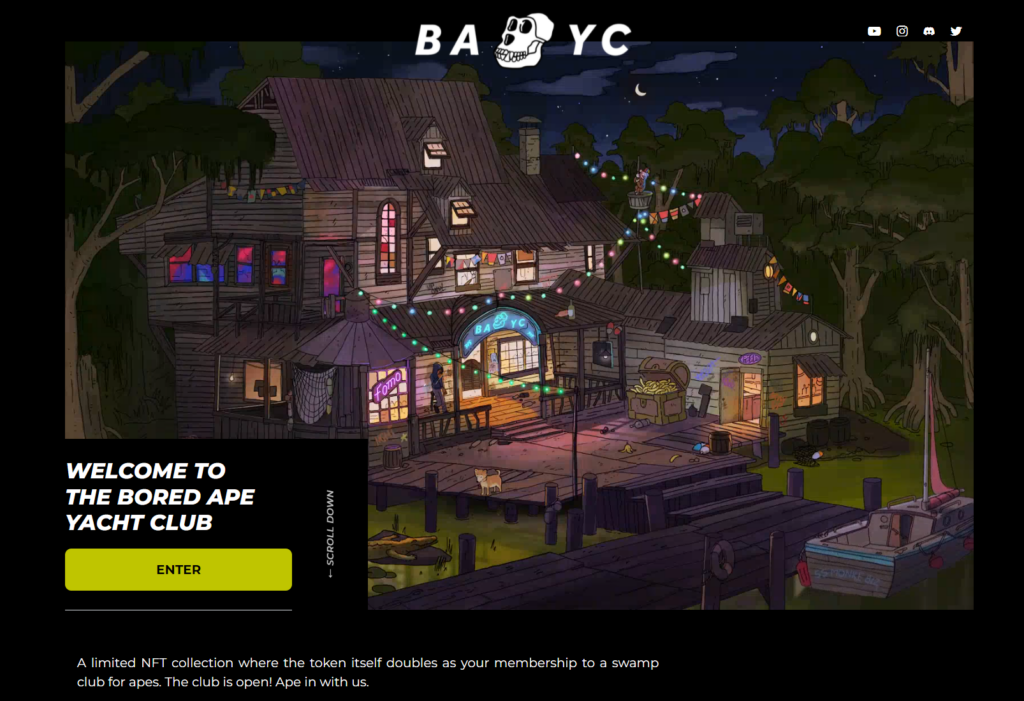 This is another project on the Ethereum network that was created by Yuga Labs. It consists of animated apes that have unique characteristics and different rarity levels. This collection contains a total of 10,000 apes. Since their launch in April 2021, they have gone on to become one of the fastest rising NFTs in value. Holders of Bored Apes enjoy a yacht club membership, which carries perks such as exclusive access to private virtual concerts.
Notable celebrities invested in this project include Jimmy Fallon the talk show host, DJ Khaled, and Future, the rapper. Recently, Eminem purchased a Bored Ape that was designed to look like him, which he currently uses as his Twitter profile picture. The most expensive BAYC token sold for about $2.36 million.
Mutant Ape Yacht Club (MAYC)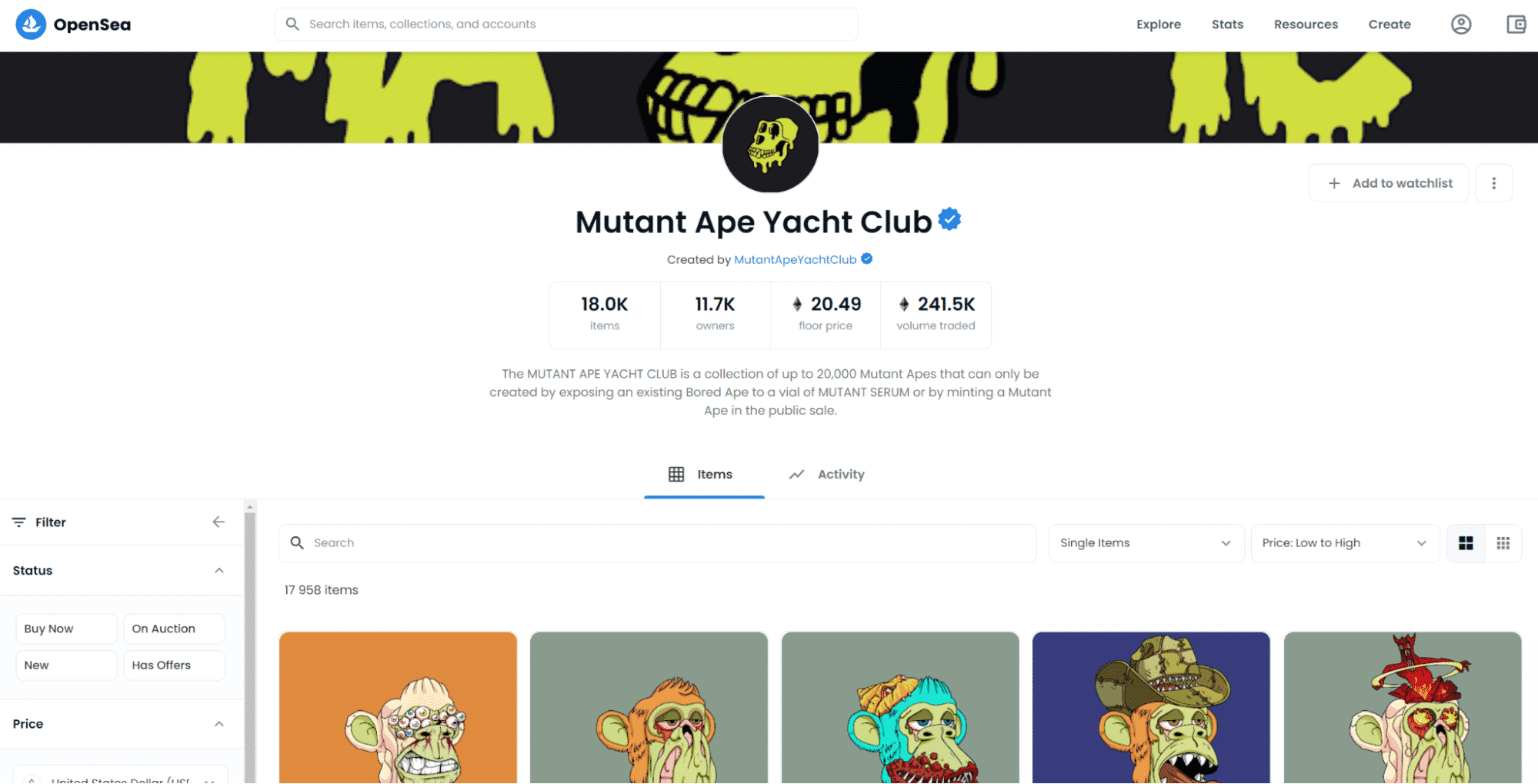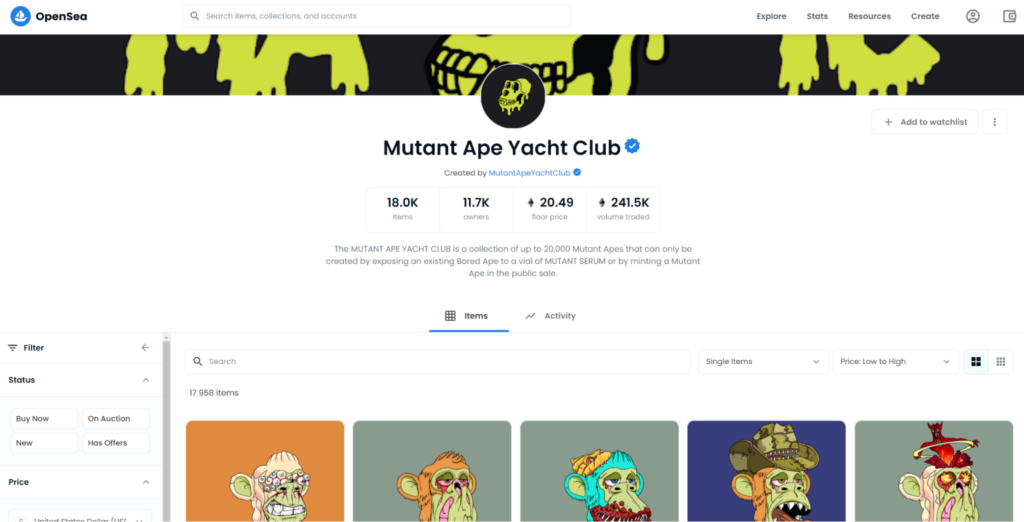 This is another project from the creators of the BAYC. Like its predecessor, it consists of apes, and only 10,000 of them were made in the collection. Upon release, they sold immediately for $96 million. However, the creators of MAYC also created a serum NFT. This enables holders of the original BAYC NFTs to create new Mutant Apes by exposing them to the serum, of which there are three types. This means that the 10,000 Bored Apes could all be converted into Mutant Apes, making the MAYC collection total 20,000 in number.
These Mutant Apes are a little cheaper than their Bored Ape counterparts, as they average around $32,600. Notable celebrity investors include Shaquille O'Neal the former NBA superstar, Taylor Gerring, who co-founded Ethereum, and rapper Lil Baby.
Axie Infinity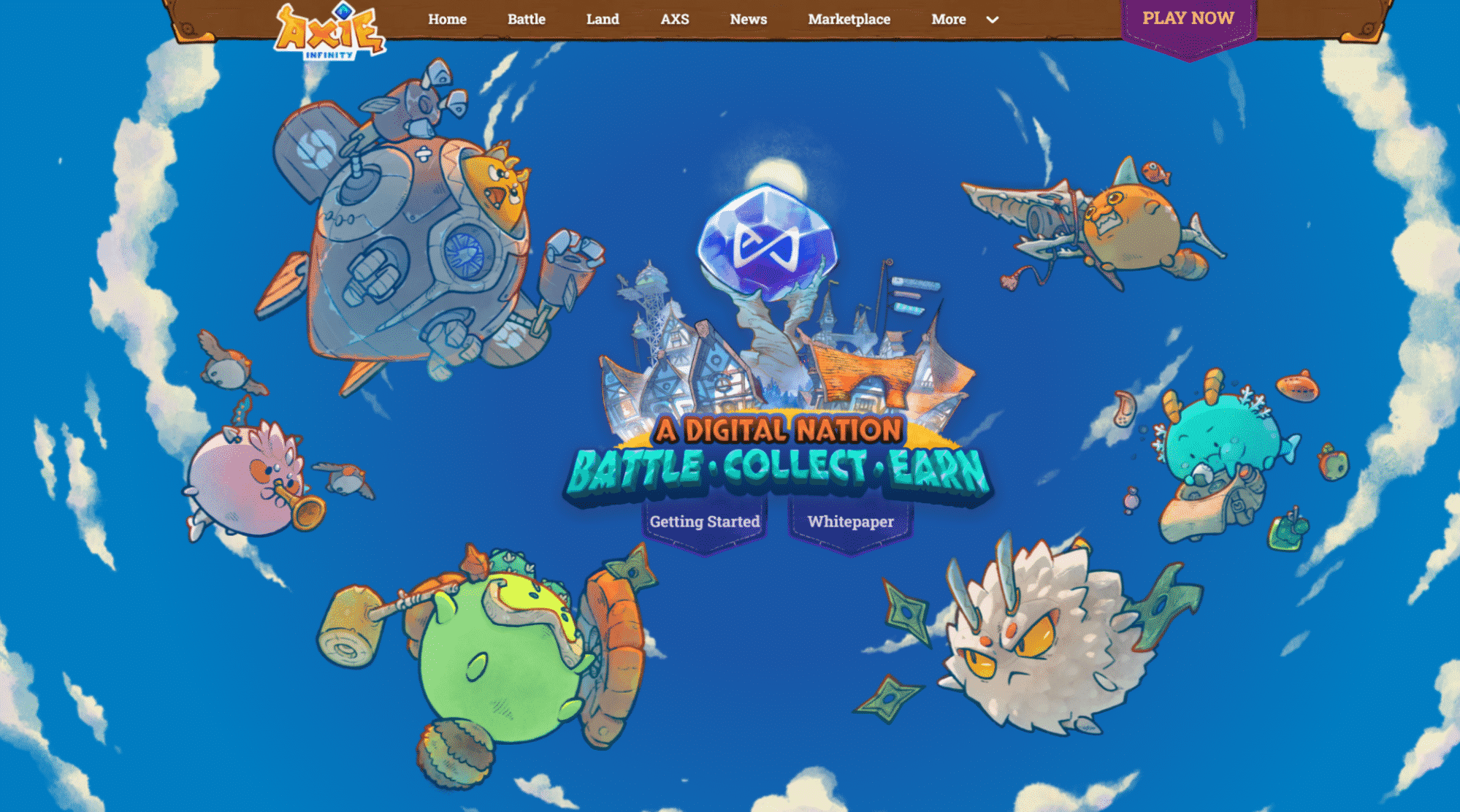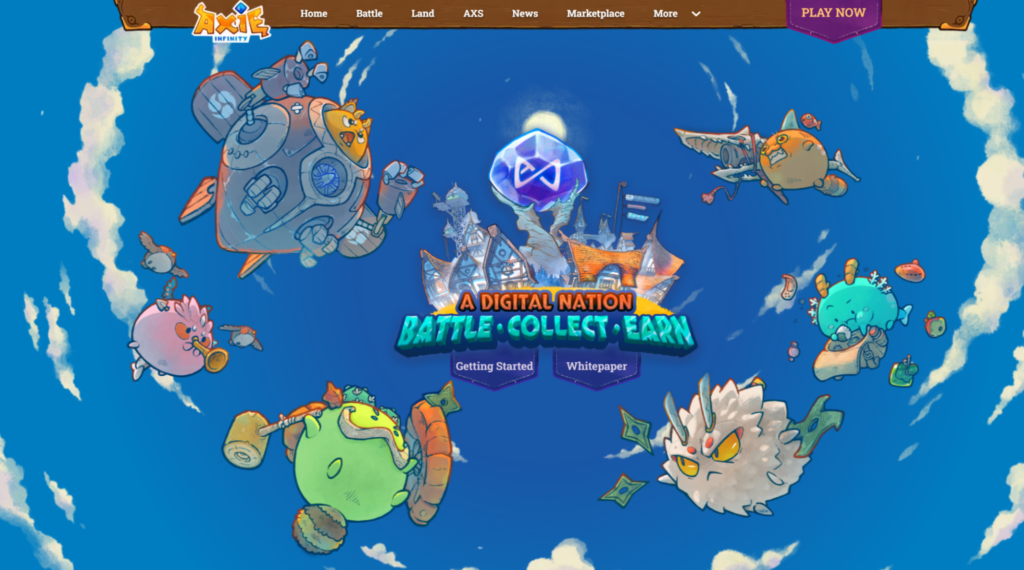 This is a play-to-earn metaverse game that features special NFT characters known as Axies. Players collect, breed, and battle Axies to earn rewards in the game. What's more, these characters can be upgraded in the game and traded on the Axie Infinity marketplace. The game more or less resembles Pokemon and became an internet sensation a few years back. The most valuable of these NFT characters sold for approximately $820,000.
Cool Cats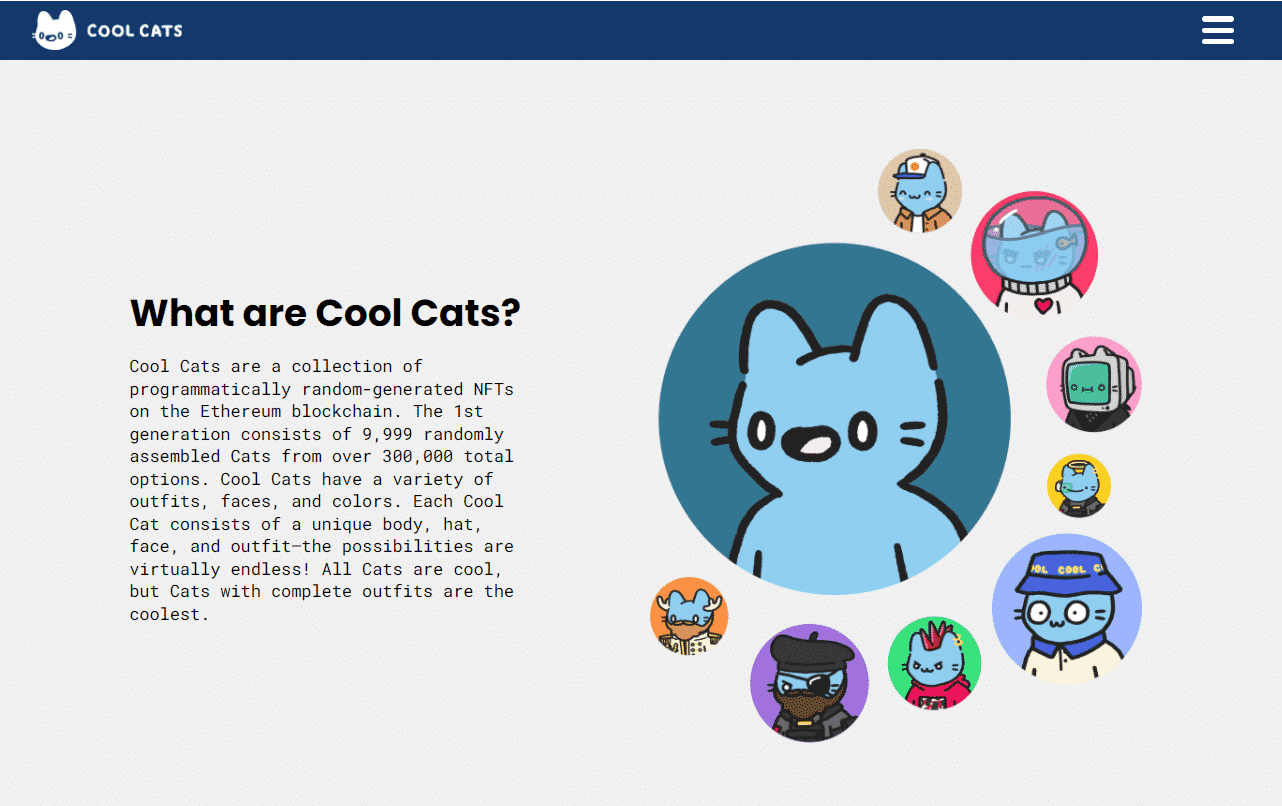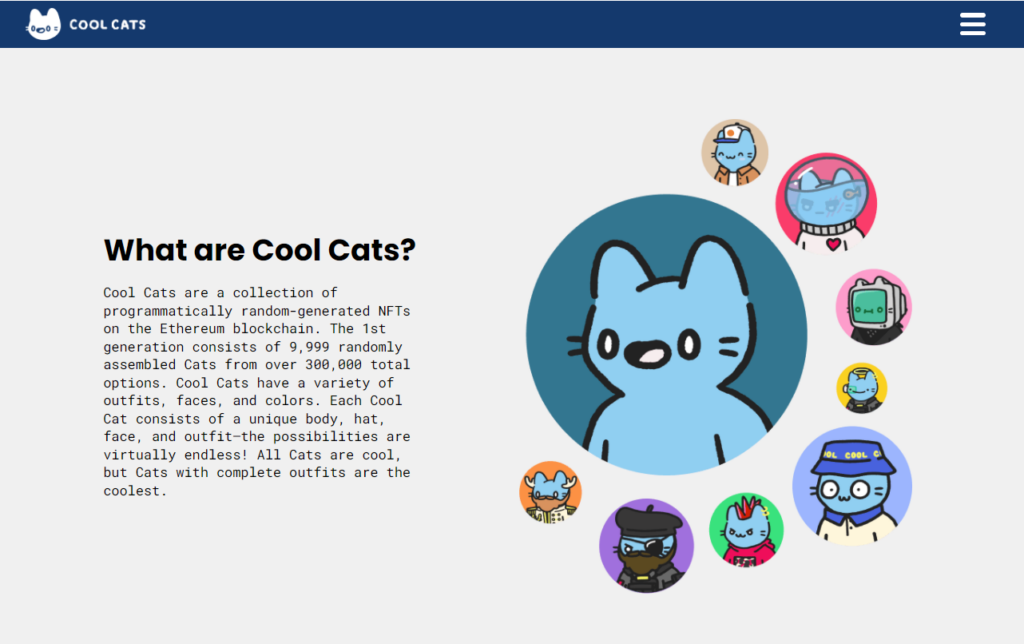 This is another NFT project on the Ethereum chain that was launched in June of 2021. It consists of a collection of 9,999 animations of blue cats. These cats differ by their facial expressions, traits, and clothing. Interestingly, holders of these tokens can breed the cats to obtain future offspring. To date, the most expensive cool cat was a zombie cat that sold for 3.5 million US dollars. Mike Tyson, the former heavyweight boxing champion, is one of the celebrities invested in this project.
Decentraland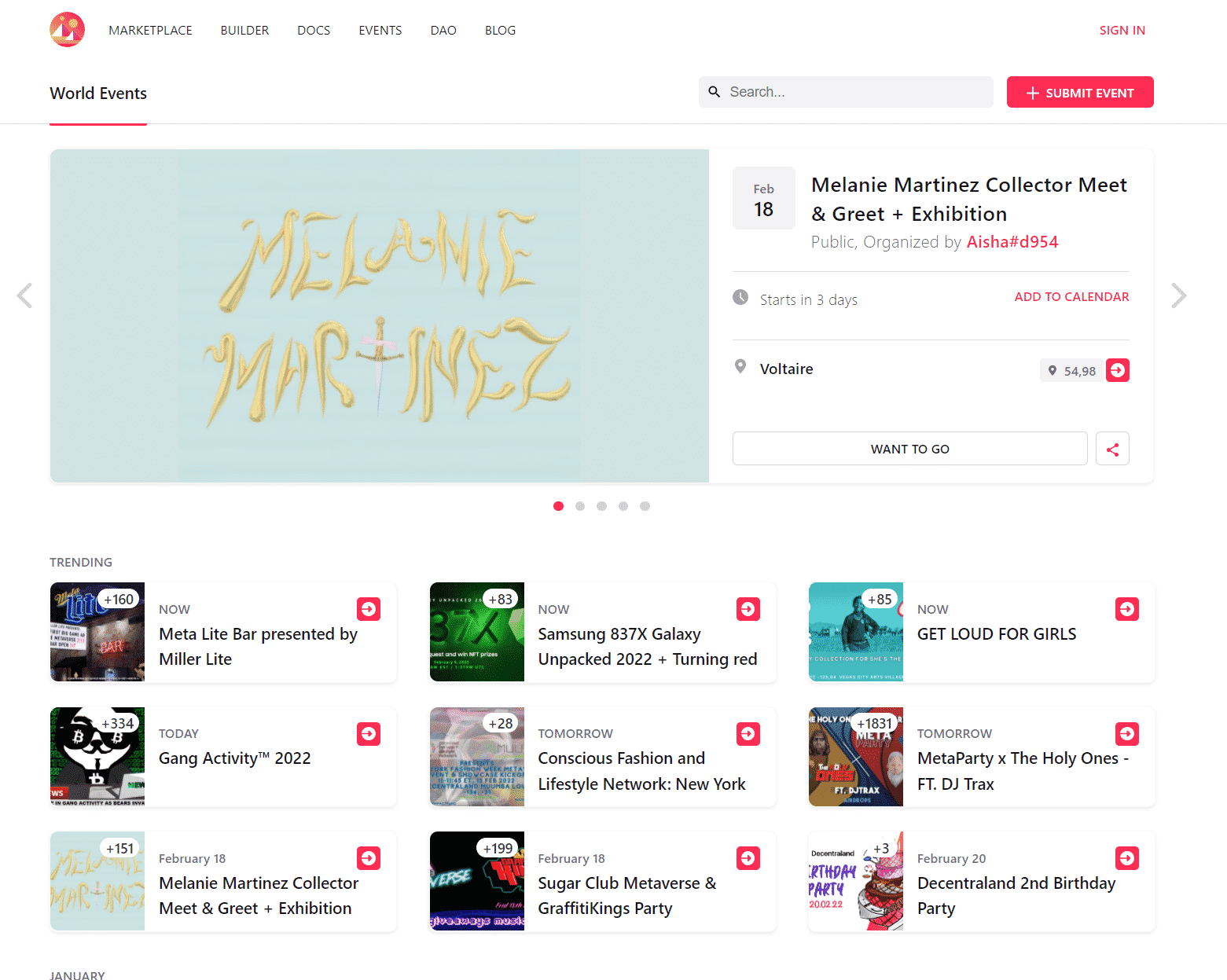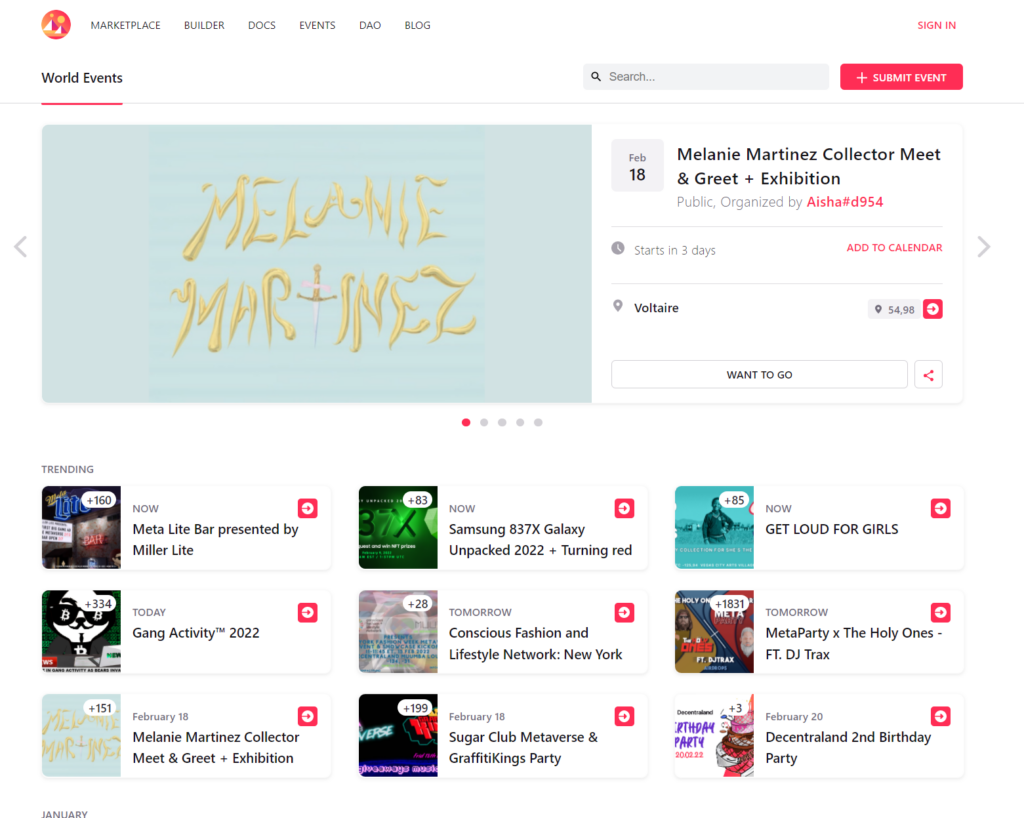 Hosted on the Ethereum network, this is a virtual world on which users can buy plots of land using MANA tokens. What's more, owners of these land NFTs can build anything from shopping malls, homes, or games on them and charge visitors who use them. They could also lease the land to developers to create content on them. Users can also earn from any content they create on Decentraland.
In 2021, a plot of land sold for 15.53 million USD on this platform. Like its peers, this project has also attracted celebrity investors such as Paris Hilton.
Art Blocks Curated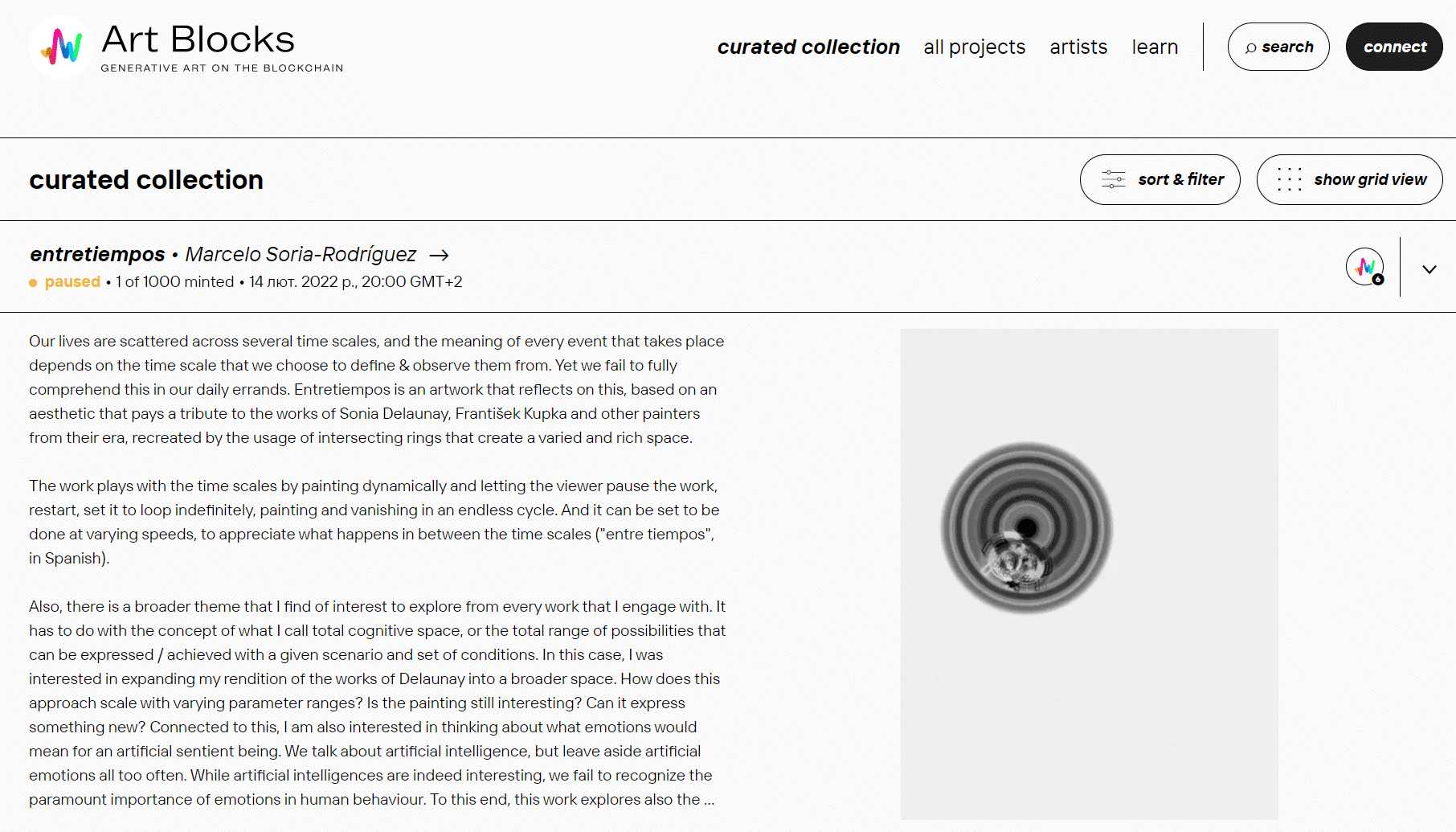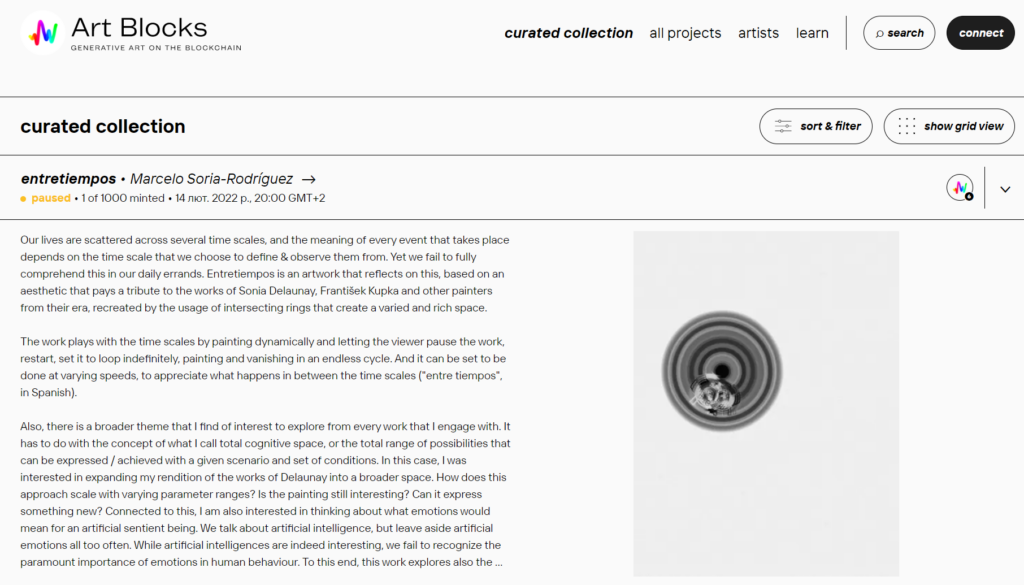 These are art pieces created using algorithms that take user-generated inputs. This art form is called generative art, and it was introduced by Erick Calderon. As an investor in CryptoPunks, he had to sell most of his holdings to fund this project. This project allows users to generate their own Art Blocks, after which a group of curators votes whether or not to add that artwork on Art Blocks Curated.
Ghozali Every Day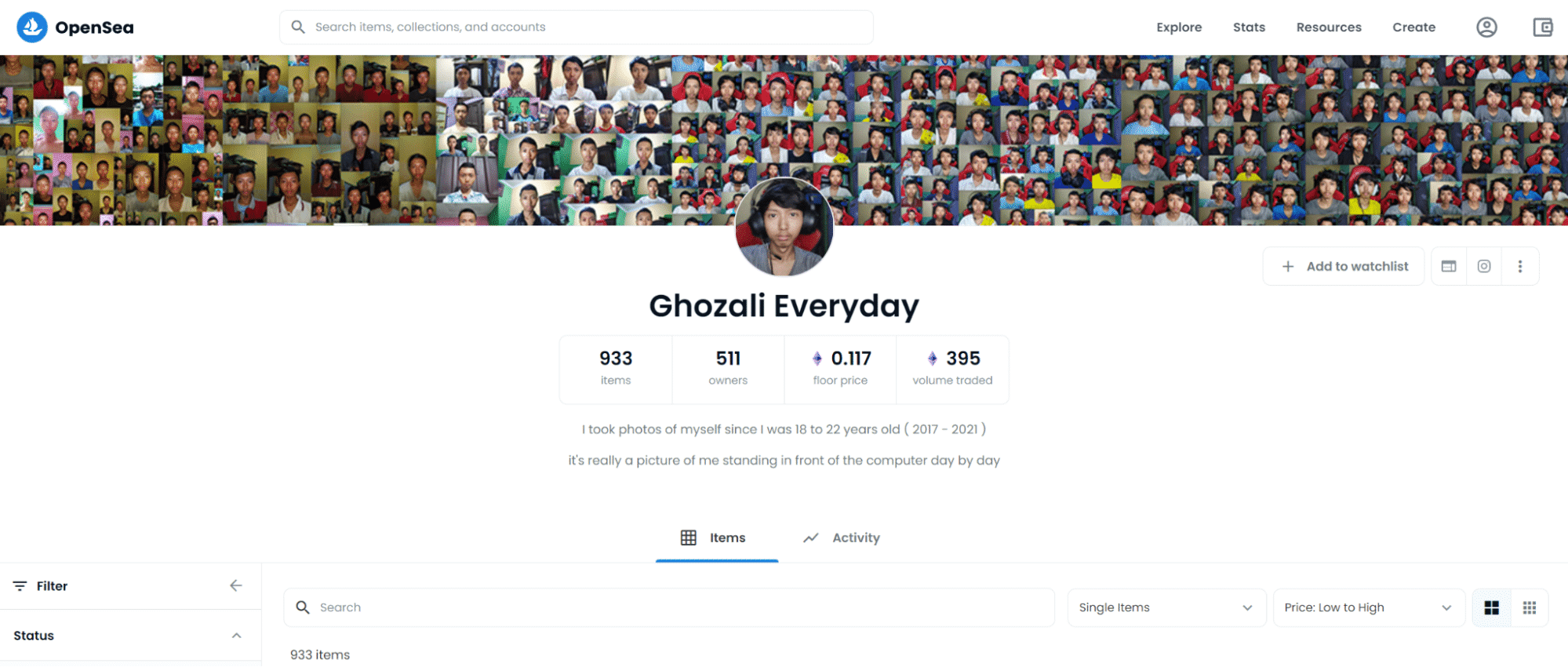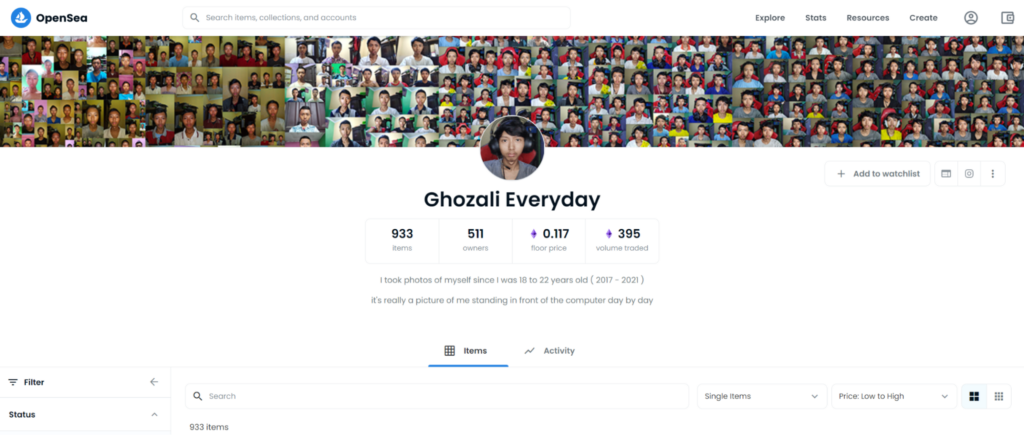 Ghozali, an Indonesian young man, took selfies of himself every day for four years for a school project. He then decided to upload these selfies as NFTs on OpenSea, describing them as pictures of himself standing in front of his computer every day. He initially priced each image at $3, and he's managed to sell 370 ETH worth of pictures. While this may not be the most promising NFT project, it is unique in that it is the first collection of a real person. This could eventually bring their prices up in the coming years.
Conclusion
NFTs are quickly becoming the craze as the internet gradually shifts into the metaverse. The year 2021 especially saw record-breaking NFT sales at auctions, which has attracted the attention of several investors from all over the world. Even celebrities and entertainers are buying into NFTs, which only speaks to their popularity as an investment choice.