Discord crypto trading groups have gained a lot of popularity for providing services such as technical analysis, voice chat, trade notifications, and information on current trades. There are also others who cover a wide range of crypto-related issues, including DeFi, NFT, Metaverse, and many others. A server is made up of a group of various channels that make up a Discord community. Each server has its own set of invited members, subjects, regulations, and communication routes. Once you've joined a server, you can contribute to any channel and converse with other members in that channel.
Crypto Fuse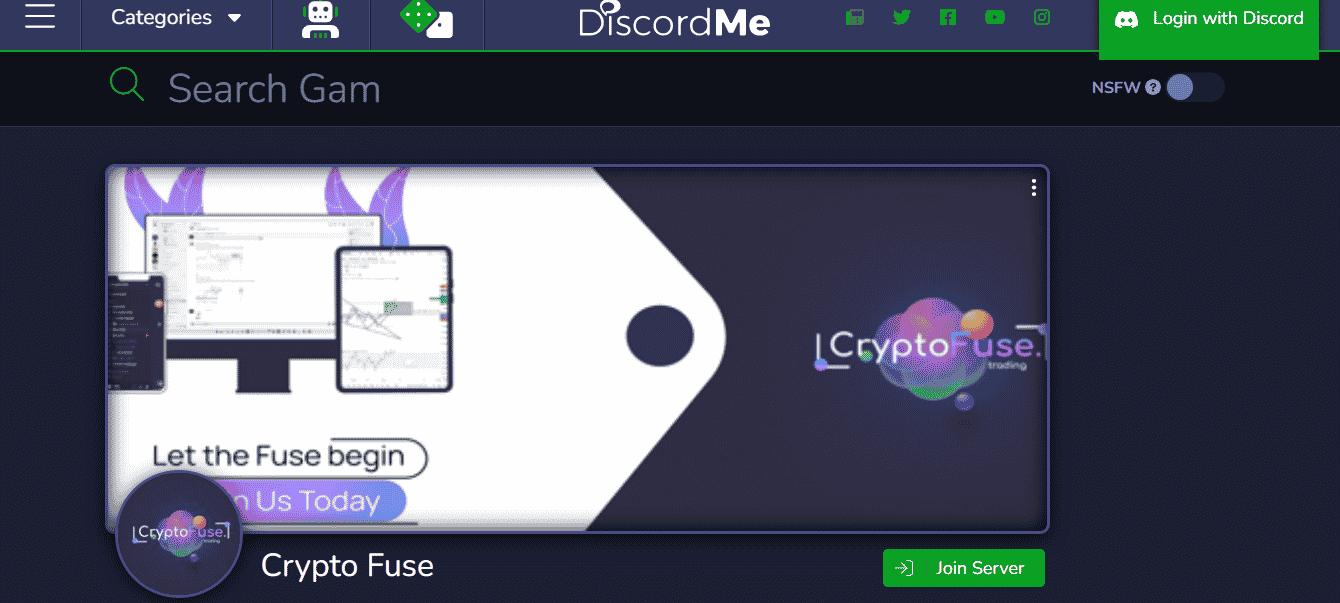 This is a cryptocurrency community focused on trading and education. It provides its premium members with access to an exclusive trading bot that has been backtested and proved to earn consistent gains.
The platform currently has four expert analysts working to generate daily signals for futures and spot trading. The team has prepared films and documents on topics such as market manipulation, bitcoin, alt cycles, and market cap, as well as tactics, psychology, and hidden keys to trading success. It also offers live mentorship from its analysts, who are available for one-on-one and group sessions.
KryptoKings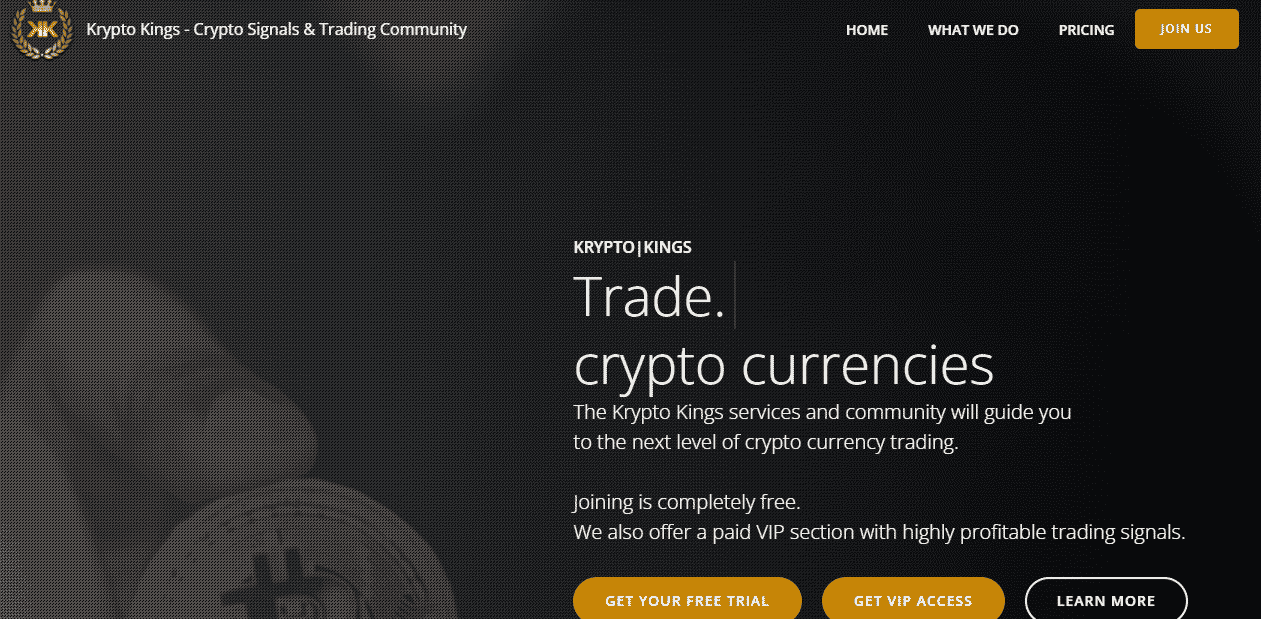 KryptoKings features a free crypto signal chat as well as a few additional chats where crypto traders discuss investment ideas and receive trading tips. The free chat provides one or two free signals, as well as trade reports of the VIP signals provided. However, its VIP crypto signals are a good choice if you want expert daily signals and complex market reports.
It also offers its users algorithmic trading strategies that they may employ to generate money while trading. Fully automated market scanners and technical analysis from the world's greatest analysts ensure that you are always up to date and have access to the most up-to-current information on crypto trading.
Satoshi's Exchange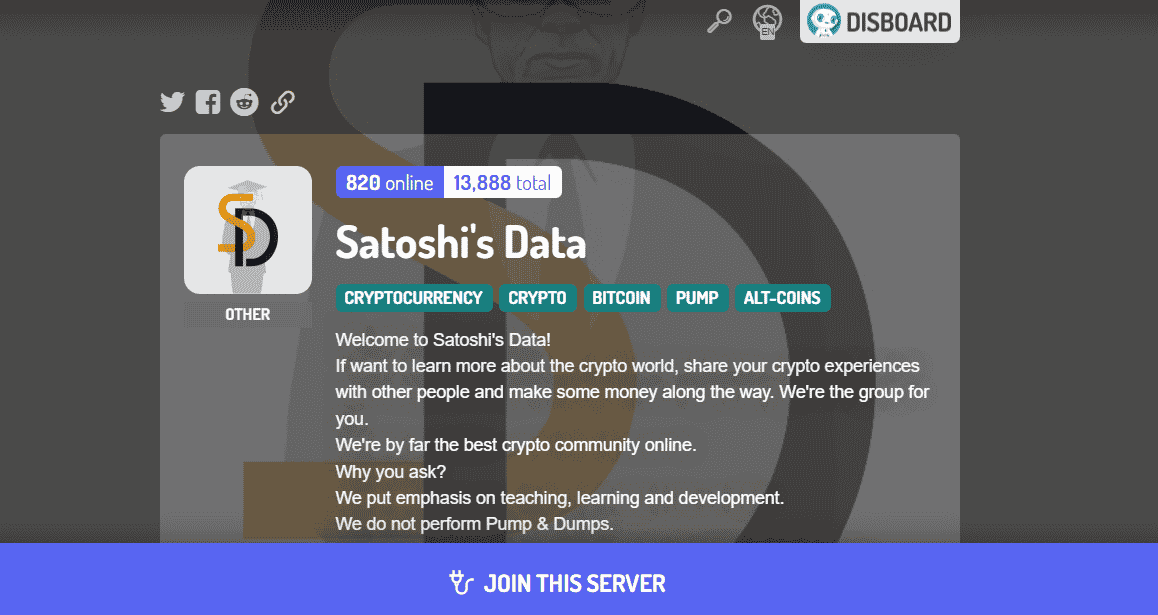 This is a crypto trading group led by crypto enthusiasts and veterans. It has everything you could possibly need, including highly profitable crypto signals, frequently updated learning centers, technical analysis assistance, general assistance, news corners, price alerts, and more!
While signals play a role, the server is primarily based on the training of others. It offers training for every aspect of crypto, which is also beneficial to professionals. Whether it's price and volume alerts, charting, and trading assistant bots that propose trades on demand, the team is continually developing new bots to help with trading. The next significant project for Satoshi's Exchange is the creation of NFTs, which will be whitelisted for all members of the server.
Filthy Rich Futures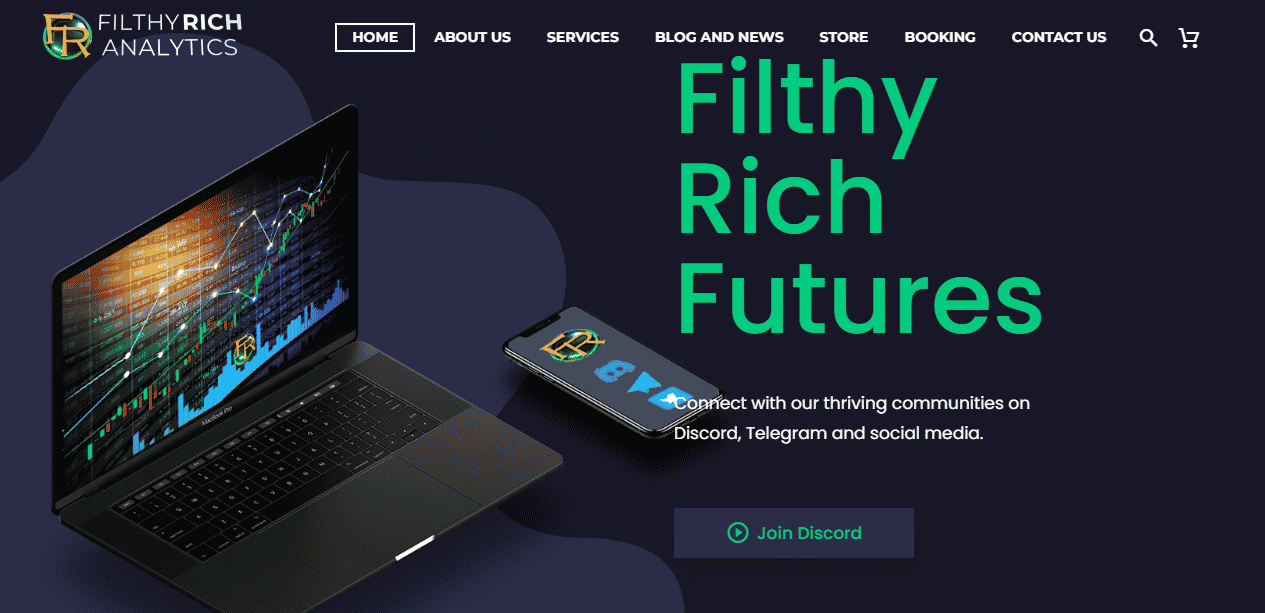 This channel was created by professionals with the purpose of helping all of its members make the maximum profit possible. They help their members make informed decisions in high-risk situations while decreasing danger. The server is optimized for futures trading with higher leverage, which can result in greater losses. Members of the server, on the other hand, are protected by a set of guidelines that allow you to study while avoiding losses.
The community is highly helpful and inviting, and the anti-spam/anti-scam policy provides a clean experience. This is a fantastic location to learn how to trade and apply what you've learned to become a great trader.
Elite Crypto Signals

This is one of the best-run Discord channels. It provides users with both free and paid options, with the paid option with more features. This server contains a large number of channels to choose from, some of which are the most popular.
Elite Crypto Signals delivers technical analysis-based trade signals, analyzing the market for good entry and exit points. The team also offers exceptional crypto training at a low cost; all of their Premium results can be validated in the Discord channel. It also keeps its traders up to date on the newest developments in the cryptocurrency market.
Spacestation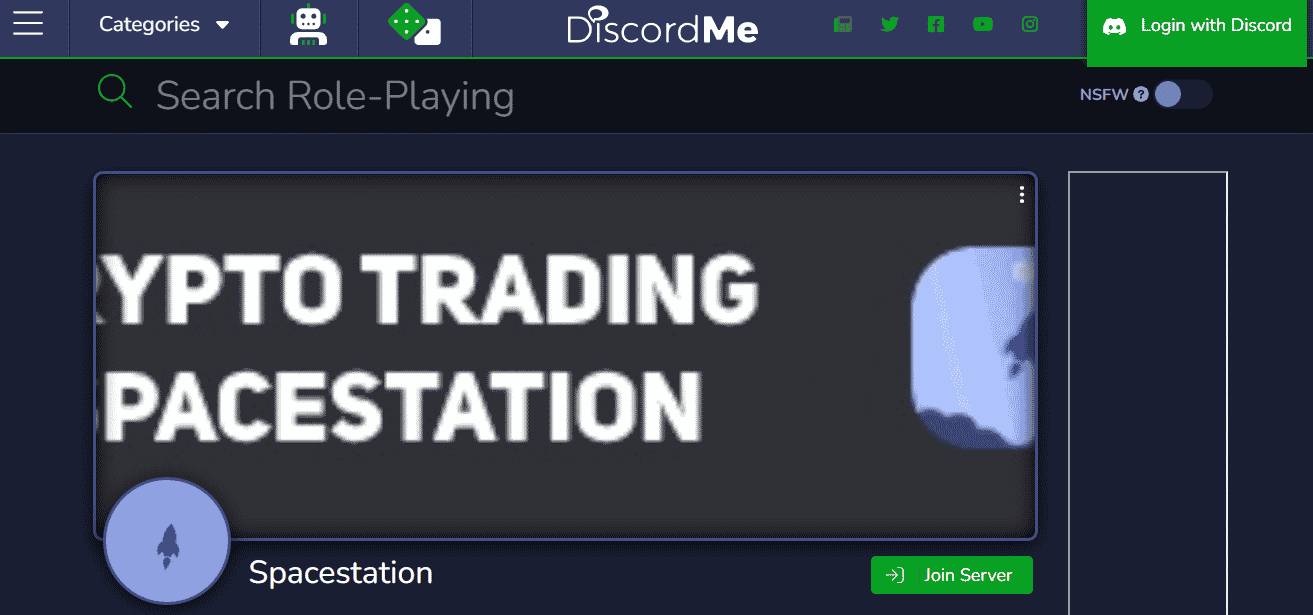 This is one of the most active crypto Discord servers, as well as one of the largest. The group's primary focus is Ethereum, and it was once a popular hangout for ETH miners to discuss various subjects related to this crypto coin. However, it now covers all types of cryptos, including miners, traders, investors, developers, and enthusiasts.
There is a dedicated ETH chat room in this thriving community, but there are also other channels where you can obtain chart analysis and learn a lot about technical trading. There are additional areas for general market discussion, equities, and even sports.
Mega Pump

Mega Pump is a channel dedicated to "pump and dump" crypto buying and selling. According to the website, it offers 500+ new pumpers each day. This group offers users the opportunity to enhance their profits through trading signals and a news feed that keeps them up to date on current crypto events.
A "Results" page on the server keeps track of the trades suggested by the group. There are also subchannels dedicated to discussing new crypto happenings, which will aid traders in purchasing or selling their holdings. Mega Pump also has an "affiliate scheme" that compensates members who bring in new members.
Web3 Tribe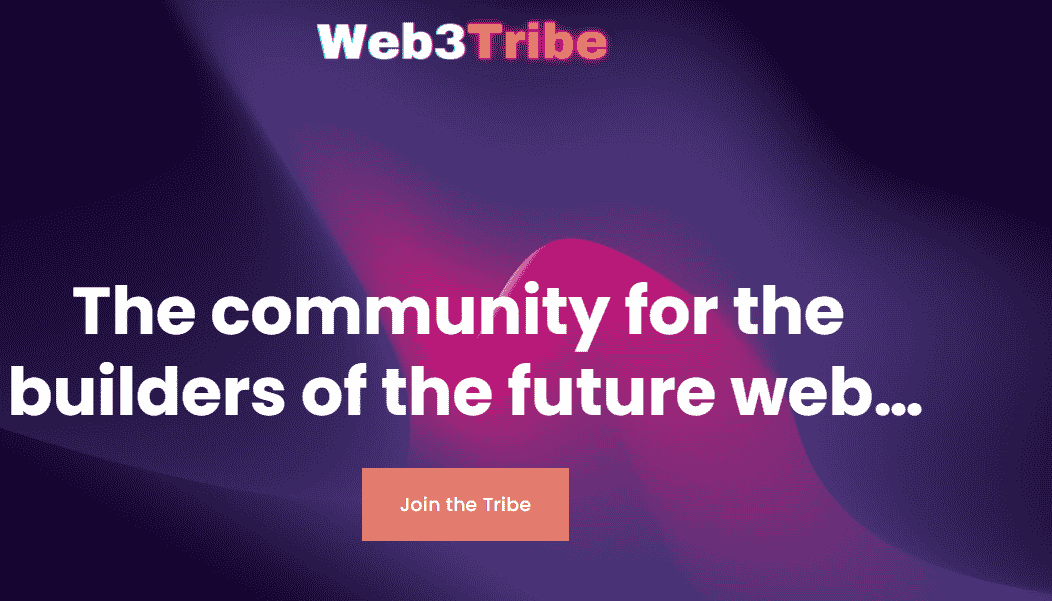 Web3 Tribe is one of the highest-quality Discord groups for anyone interested in the future of the web (Web 3.0). It also gives updates and discussions on NFTs, crypto, blockchain, and other decentralized apps at the forefront of debate.
It began as a closed group chat room for Web3 fans wishing for a more exclusive environment. It is now open to the general public; however, a fast application process is required to verify that the community is free of spam and noise. It is good for professionals because it gives insights to investors on the exact areas they should direct their capital.
Summary
There are numerous crypto Discord groups and servers that can assist you in all aspects. If you're a professional trader, you already know what you want to invest in (for example, NFT or cryptos), as well as the features you'll require (say, chart patterns and trading bots). Before you choose a discord channel, make sure it has everything you need. Some channels require you to pay for premium plans to enjoy the extra features.