New tokens, trends, and projects emerge on the crypto market almost every day. As a result, staying abreast of the latest market developments and trends is critical. Podcasts are a reliable source of educational and informative content.
For individuals interested in the cryptosphere, podcasts are an excellent source of information. Additionally, they provide the benefit of being able to access the content at any time. Also, you can listen at your own pace and select topics that interest you.
However, there are certain crypto podcasts that are not worth your time. With so many podcasters out there, it can be difficult to weed out the bad from the good. Here are five of the most popular podcasts that are known for their high-quality content.
Unchained


In this podcast, host Laura Shin, covers all topics on crypto and speaks with industry pioneers on how the future of money is going to be shaped by blockchains and cryptocurrency. It is an excellent starting point for anyone interested in learning more about crypto money, as well as a wonderful way to stay up to date on the newest developments in the field.
There are no personal remarks on Shin's podcasts because they are more like interviews with industry executives and insiders. Nonetheless, she is also a credible source for crypto-related news because she holds degrees from Stanford and Columbia. Additionally, she has pursued certifications in similar subjects, in addition to being in the field for a long time. As a result, the crypto community looks to her for reliable market news.
The Pomp Podcast


One of the most well-known financial experts in the world, Anthony Pompliano, affectionately known as "Pomp" by his listeners, is the podcast host. According to his website, over 20 million people have listened to his 30-minute to one-hour-long podcasts.
When it comes to the guy behind the Podcast (Pompliano), the self-described investor and businessman have amassed his fortune through the acquisition and sale of numerous firms. In addition, he has invested more than $100 million in early-stage tech startups. Therefore, if you're looking for an expert in cryptocurrency, finance, or the tech business in general, go no further than this guy.
With Pomp, you'll find all you need to know about Crypto, from how to establish a fintech company and the future of blockchain to how to avoid scams and best practices for investing.
Stephan Livera Podcast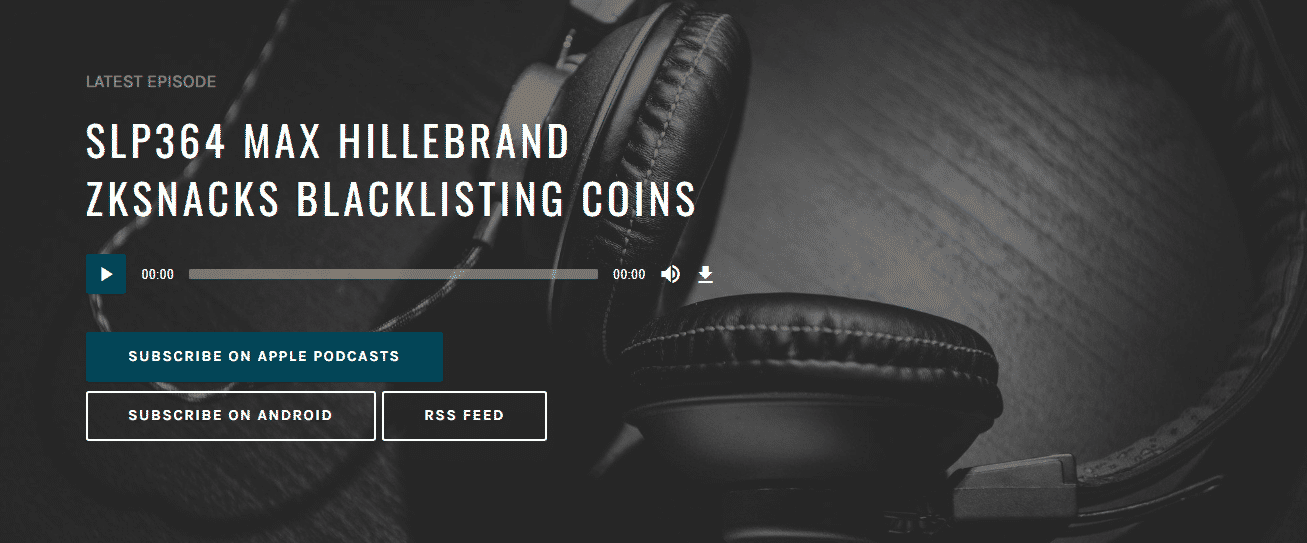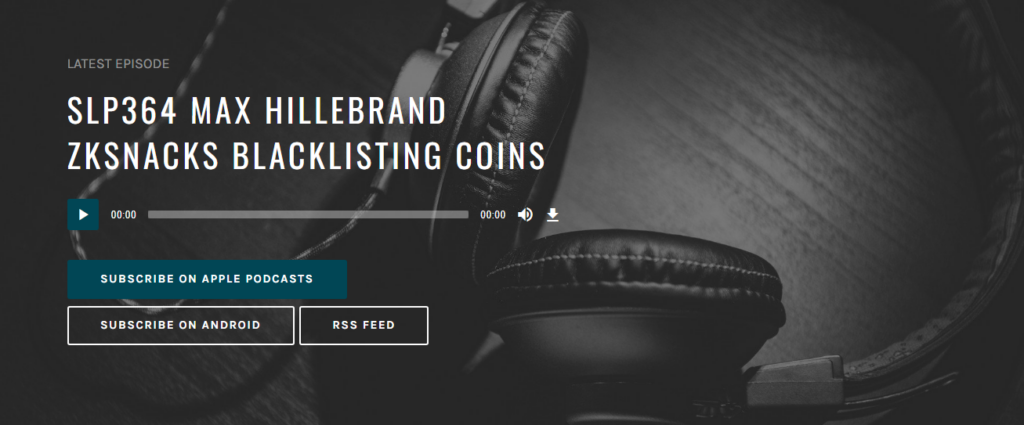 Stefan Livera is an Australian podcaster, entrepreneur, and investor who specializes in the Bitcoin space. He is one of the most popular podcasters in the crypto world. There are many topics covered in this podcast, but Stephen is most interested in Bitcoin and its market economics.
The podcast provides educational resources, conversations, and interviews to its audience. Several well-known crypto investors and experts are always on hand to lend their expertise to the discussion. This podcast is an excellent resource for anyone interested in learning more about how Bitcoin and blockchain technologies work in practice and how they could improve certain processes.
What Bitcoin Did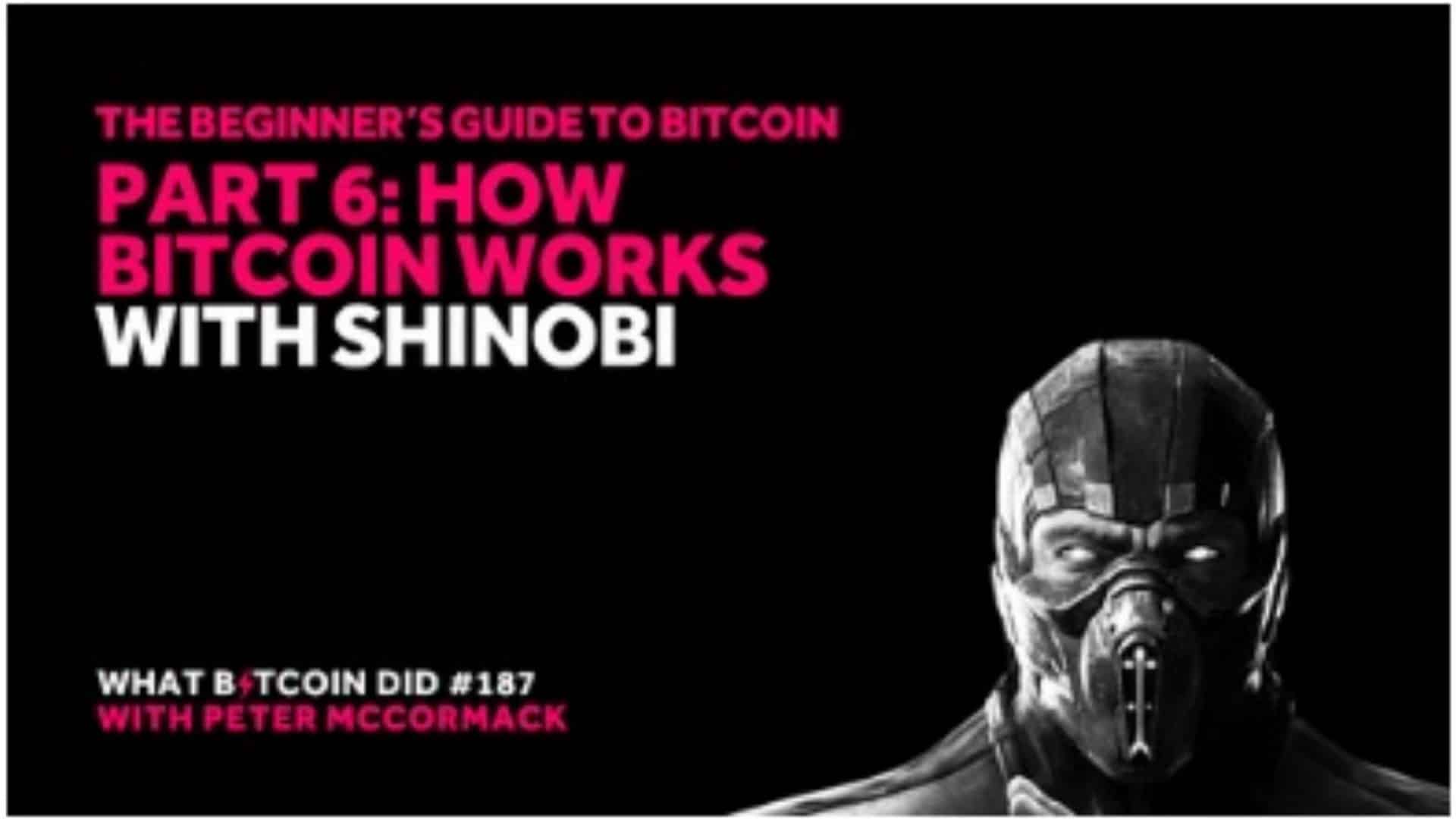 Peter McCormack hosts this podcast, in which he typically interviews Bitcoin experts. The podcast provides a wealth of information about the current state of the crypto sector. However, Bitcoin is where it primarily focuses. Also, it is a fantastic resource for those who are just getting started. The reason for this is that McCormack began the podcast as a complete novice to Bitcoin and cryptocurrencies, which has given him a unique perspective.
Those who are new to the world of cryptocurrency and blockchain technology might learn a great deal by listening to his past podcasts. From Bitcoin developers to investors to journalists to the heads of Bitcoin companies, you'll get the inside scoop on everything going on in the industry. There is no better way to learn about bitcoin than through the podcast's Beginner's Guide to Bitcoin series.
McCormack interviews Bitcoin industry experts about their perspectives on the current state of cryptocurrency and its prospects for the future. The podcast began about four years ago and has gone on to have a wide variety of guests since then.
Bankless


One of the podcast's key aims is to teach listeners how crypto can help them stop relying on banks for their financial services. For instance, it educates listeners on using Ethereum applications to save, borrow, trade, and invest. It is among the more recent podcasts about cryptocurrencies, with a focus on the technology's effect and uses rather than the mechanics of investing.
David Hoffman and Ryan Sean Adams are the co-hosts of the Bankless podcasts. Mythos Capital, a cryptocurrency investment firm founded by Adams, is a well-known name in the crypto business. Also, his DeFi newsletter is a well-known source of information for anyone interested in DeFi.
Bankless is among the best podcasts out there if you're trying to learn more about the benefits of cryptocurrency. It covers cryptocurrencies, blockchain, and other cutting-edge technologies in detail in each episode. This is a great resource for individuals looking for answers to the various problems in mainstream markets that cryptocurrency promises to address.
In summary
The above list can serve as a jumping-off point for most newcomers to the world of cryptocurrency podcasts. However, it's up to you to decide what's best for you based on your own preferences and needs. The podcasts on this list appeal to a wide range of listeners and will get you covered whether you're a first-time investor or an experienced one. To get the perfect podcast for your tastes, it's likely that you'll have to listen to several different ones.